Outfits
Styling Advice
3 Basic Outfits That Aren't Boring
posted on May 15, 2017 | by Amanda Holstein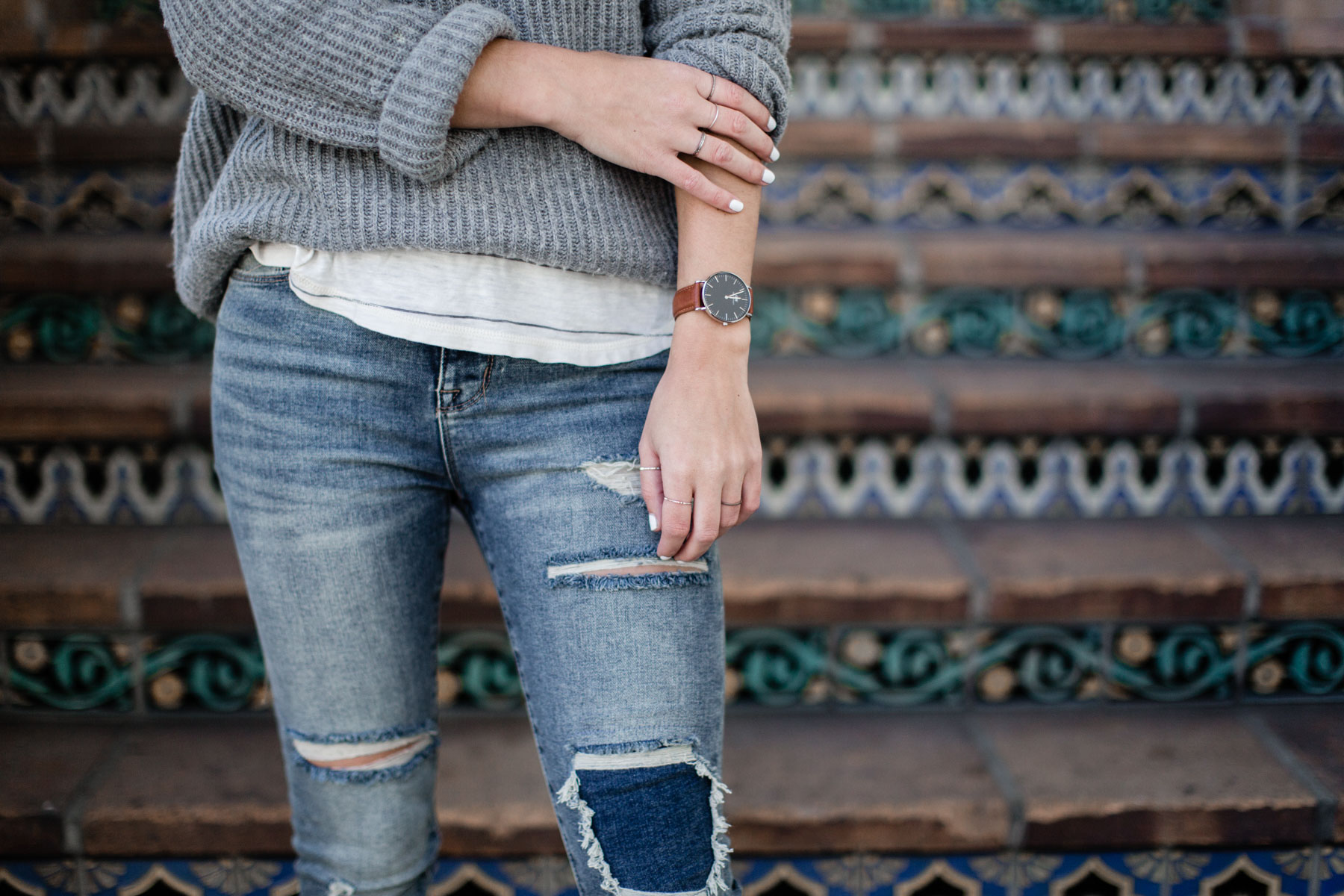 Although I love experimenting with new trends, basics are what I truly rely on day-to-day. You'll find me in ripped jeans, a loose tee, and maybe a cardigan most days. But it's easy for this combination to feel a bit boring. And you know I don't like boring. In order to amp up my most basic outfits, I try to think about three things: silhouette, color, and texture. Try these non-boring basic outfits for some ideas!
Skinny Jeans + Button-down Shirt
Dark skinny jeans and a white button-down are a classic combination that can easily become, well, boring. To make sure your look is a bit more interesting, I suggest focusing on the silhouette. Try high-rise jeans for an updated look. (Yes, these jeans are high-rise! I just have a ridiculously long torso.) Pair them with an oversized button-down for a laid back vibe and tuck it in to show off that high-rise. Complete the look with some modern mules (these bad boys are only $35!).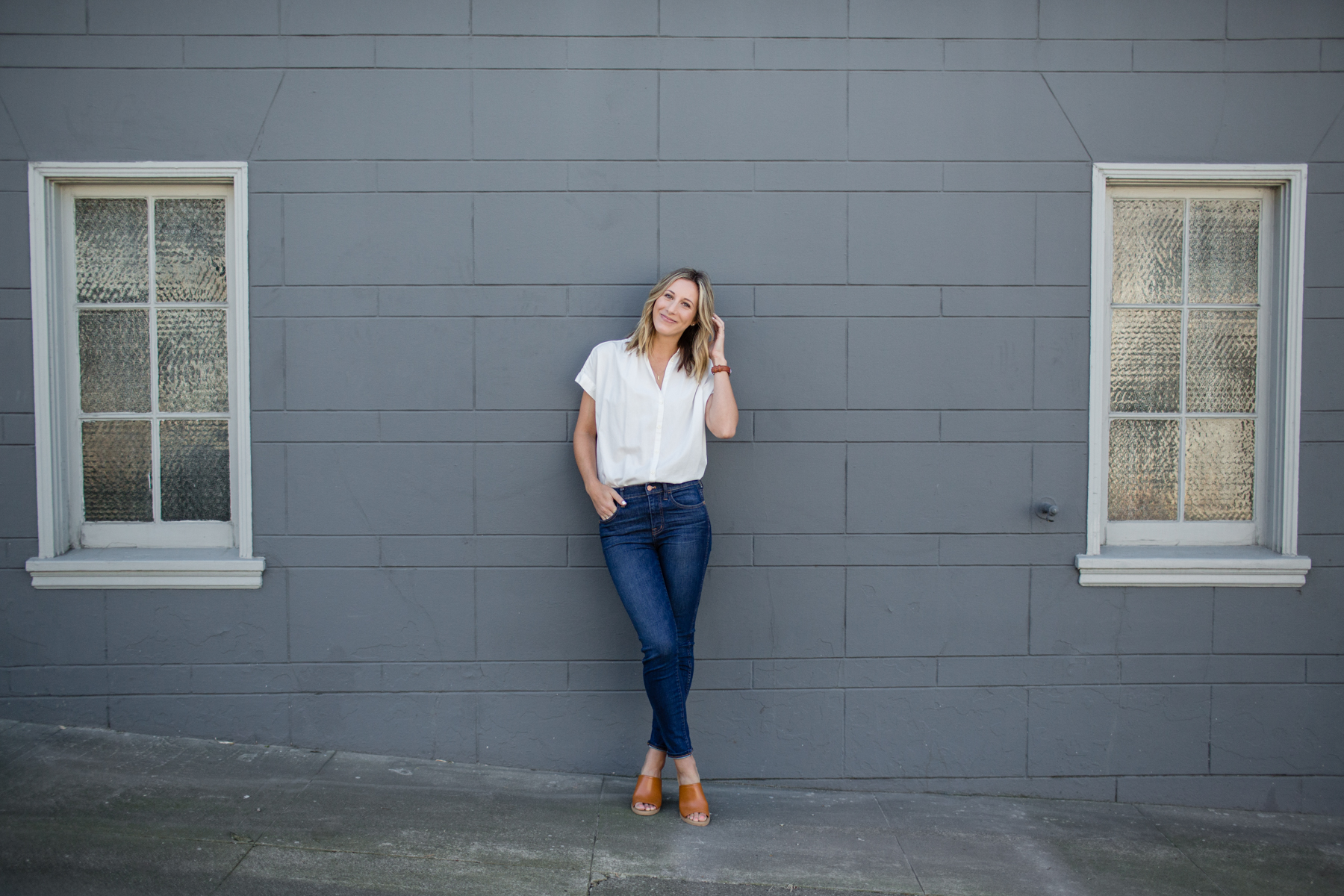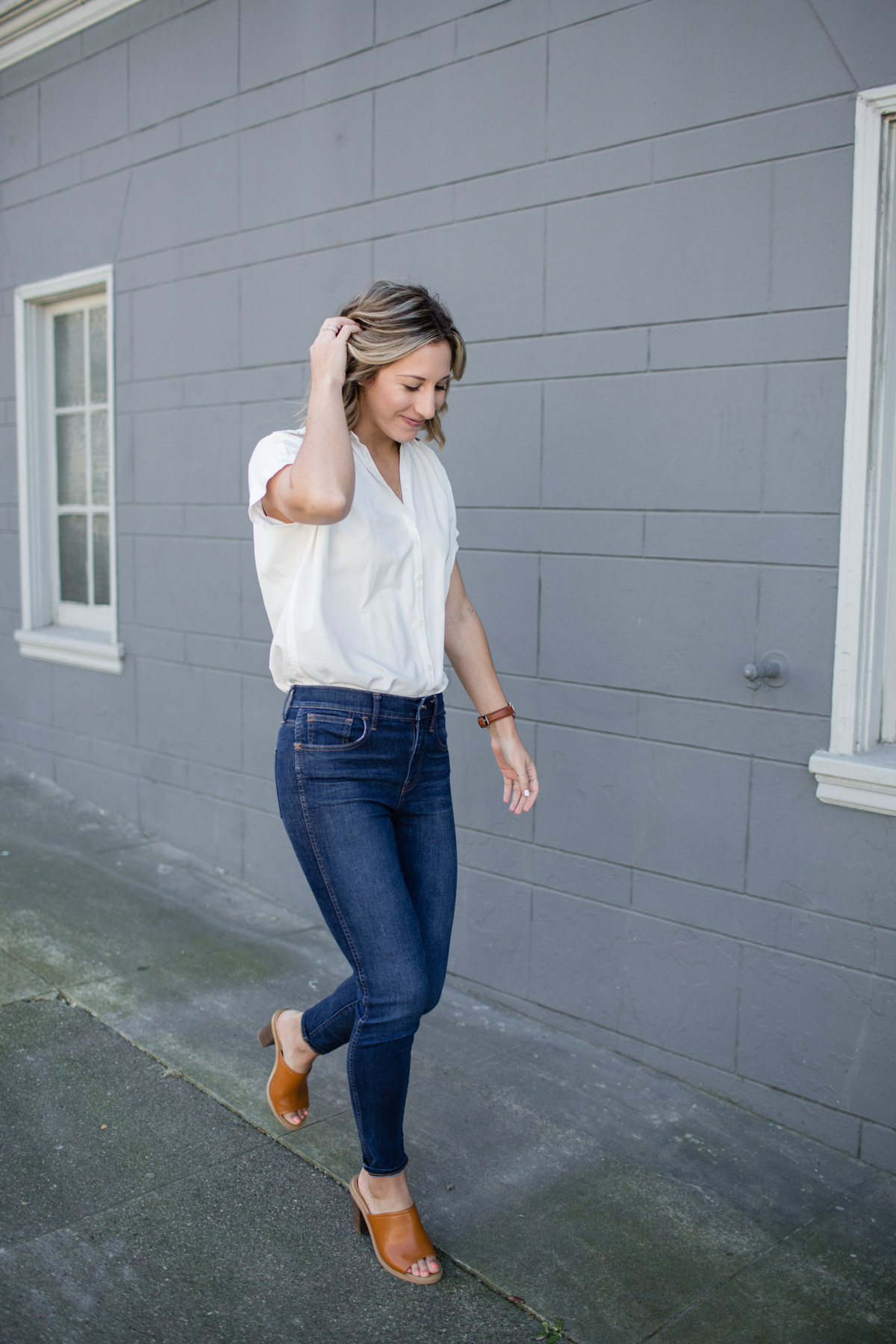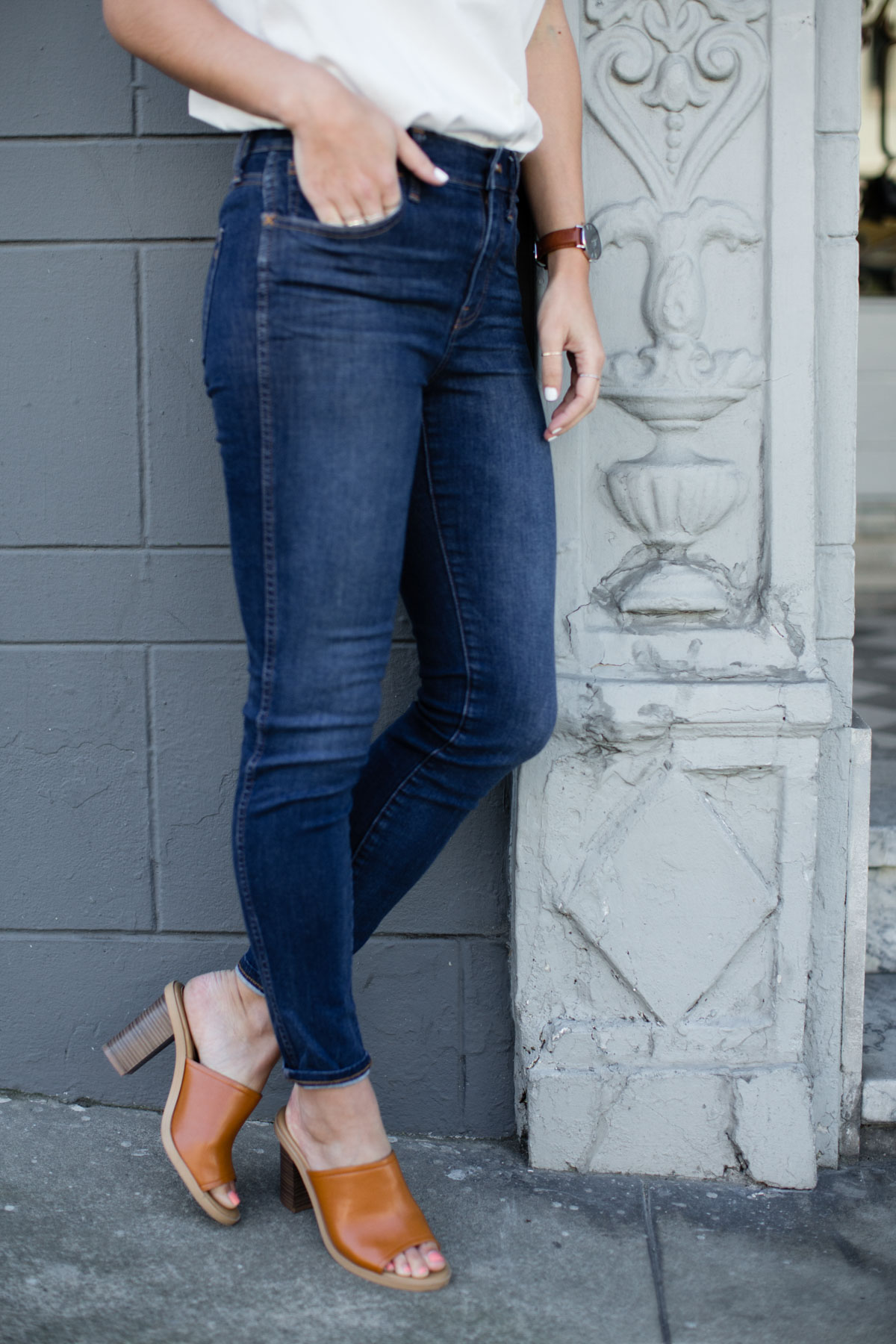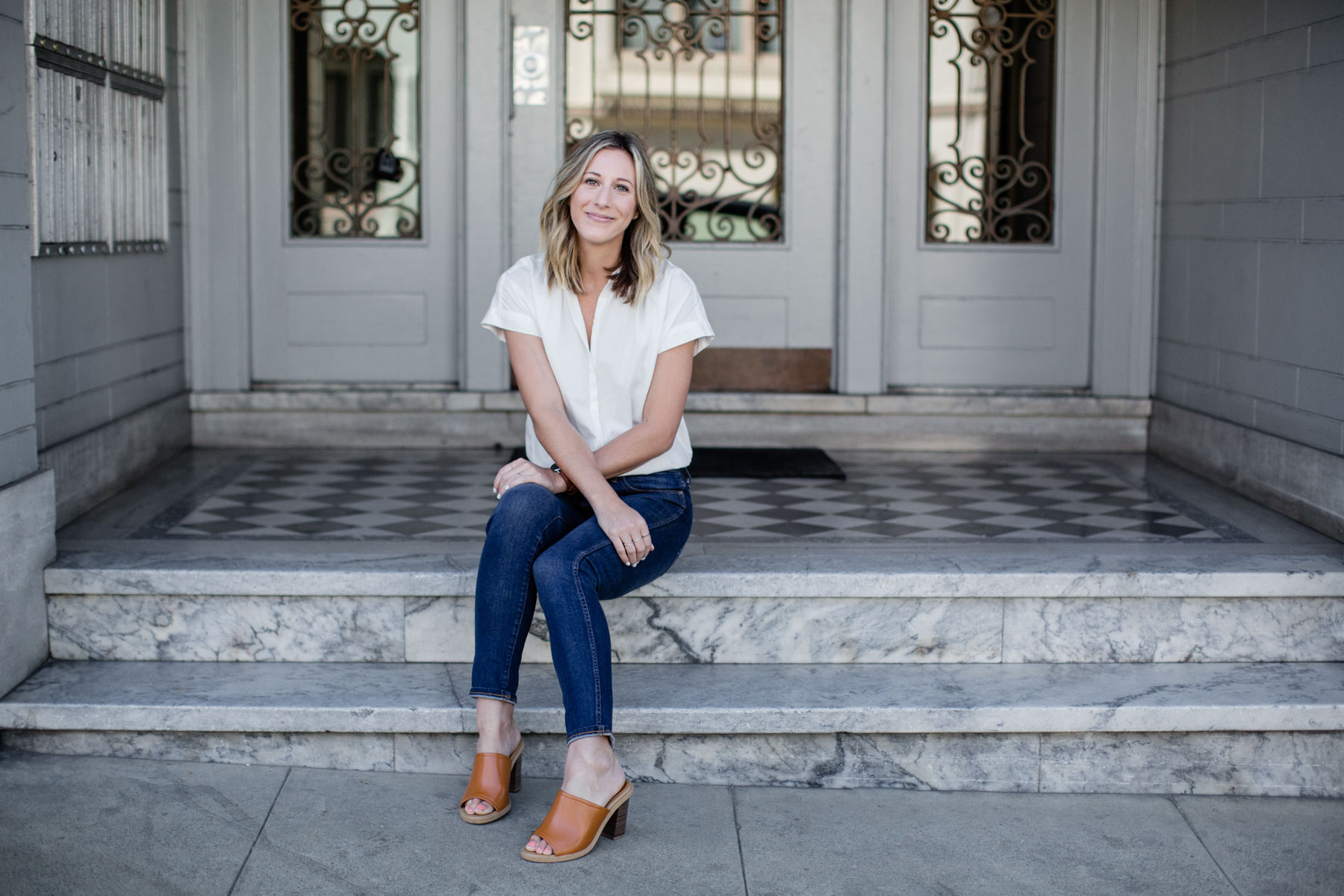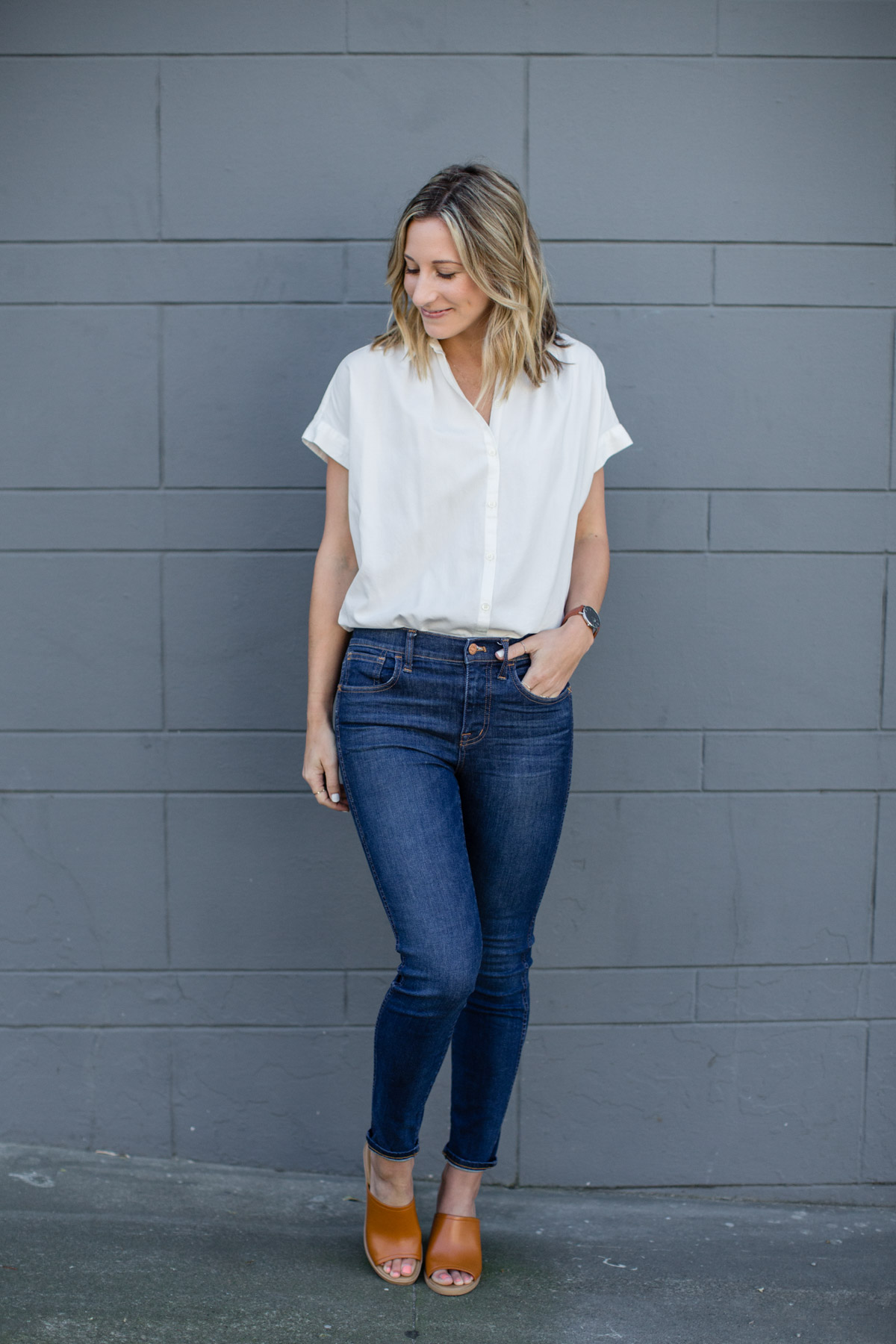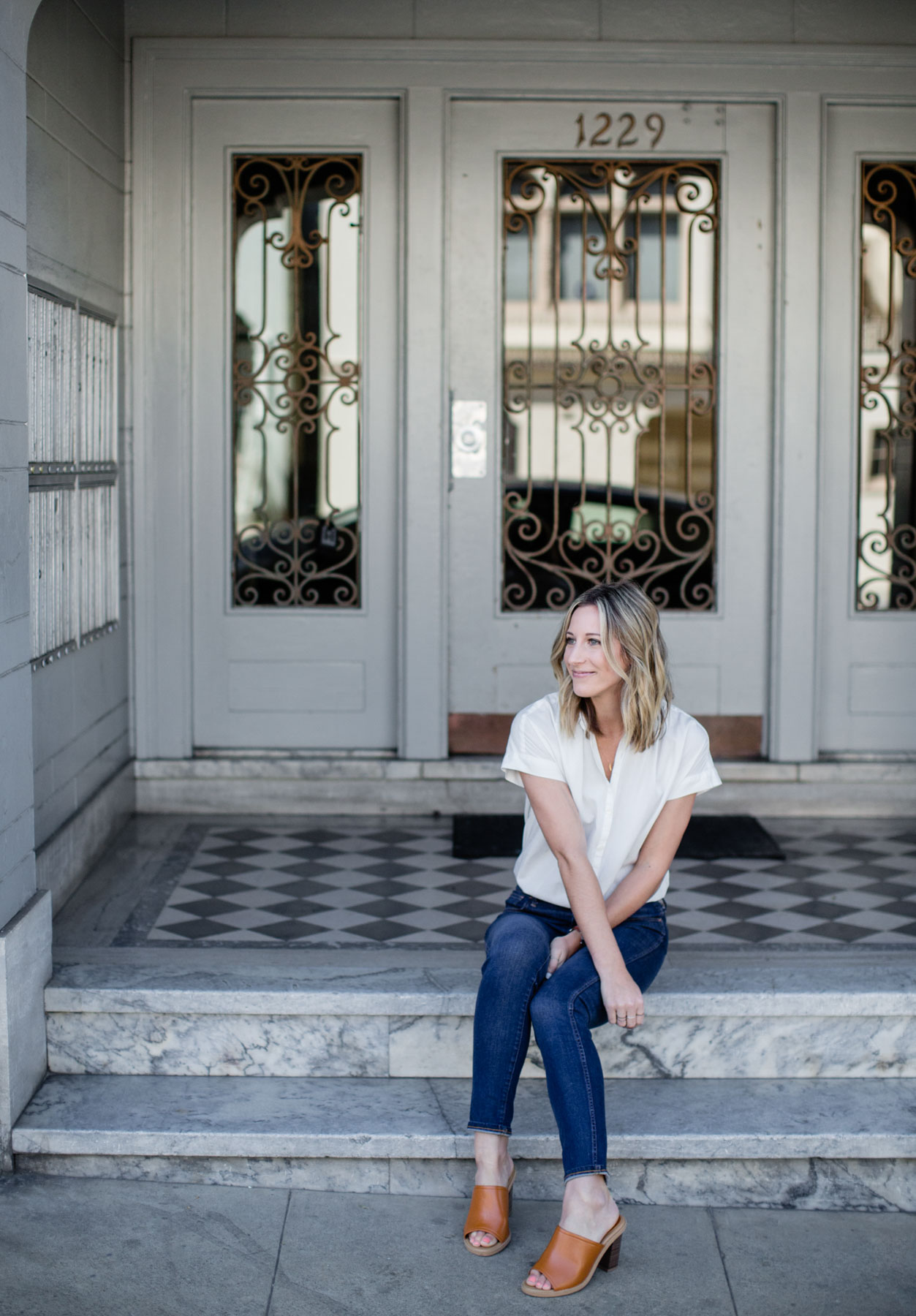 Jeans & T-Shirt
You all know I'm a fan of white denim. I especially like swapping out my blue jeans for white ones to update a basic look. Take your classic jeans and a t-shirt, for example, and throw in some white jeans for a California vibe. I love the distressed detail on these ones! As for your t-shirt, try something in a light shade to create a cohesive look with your white denim. Light beige or light gray are great options. Go for a tee with a unique silhouette like this one with a low-high hemline (it's insanely soft, too!). Throw on a denim jacket and a fringe pendant necklace for a mix of textures.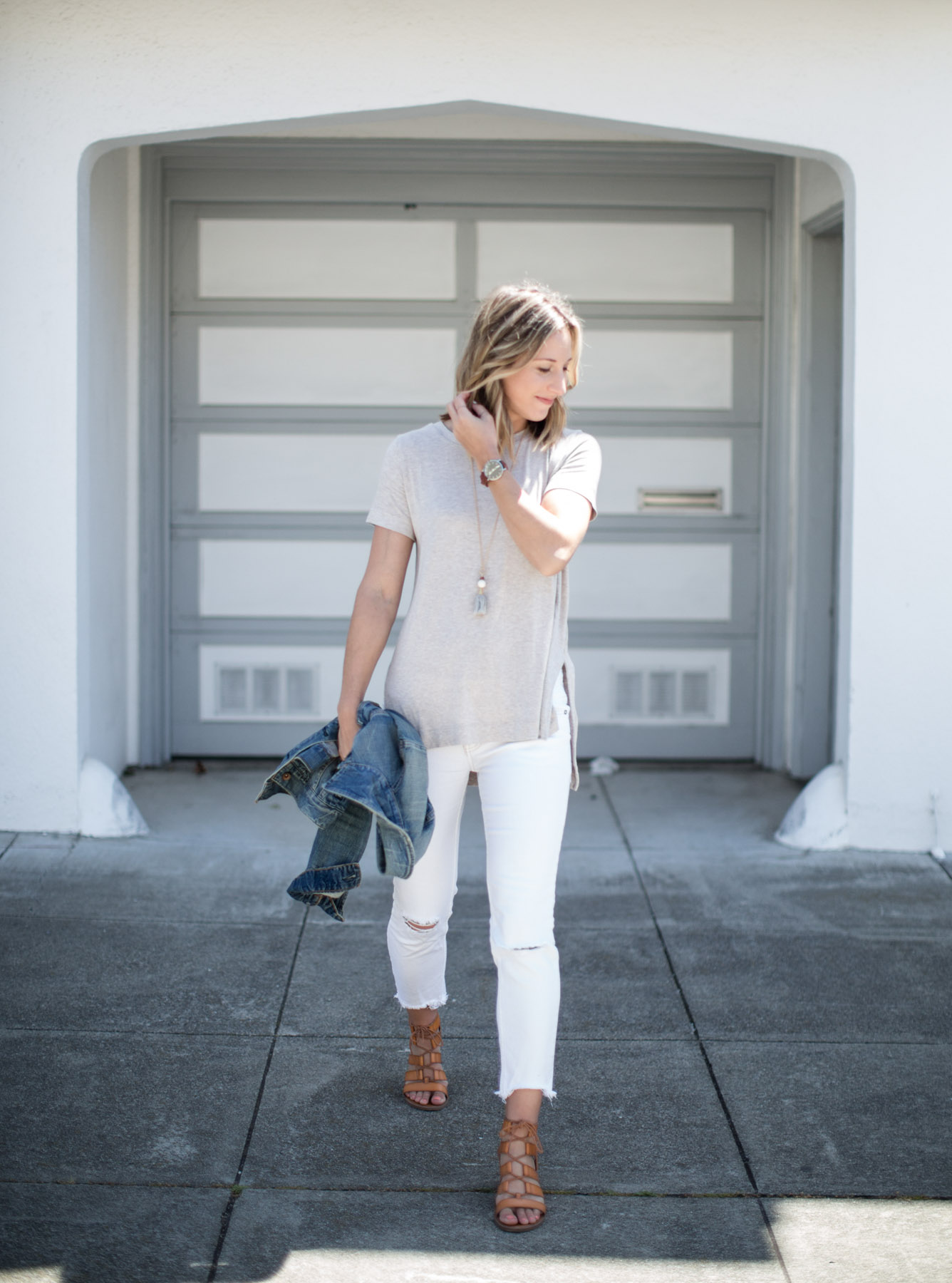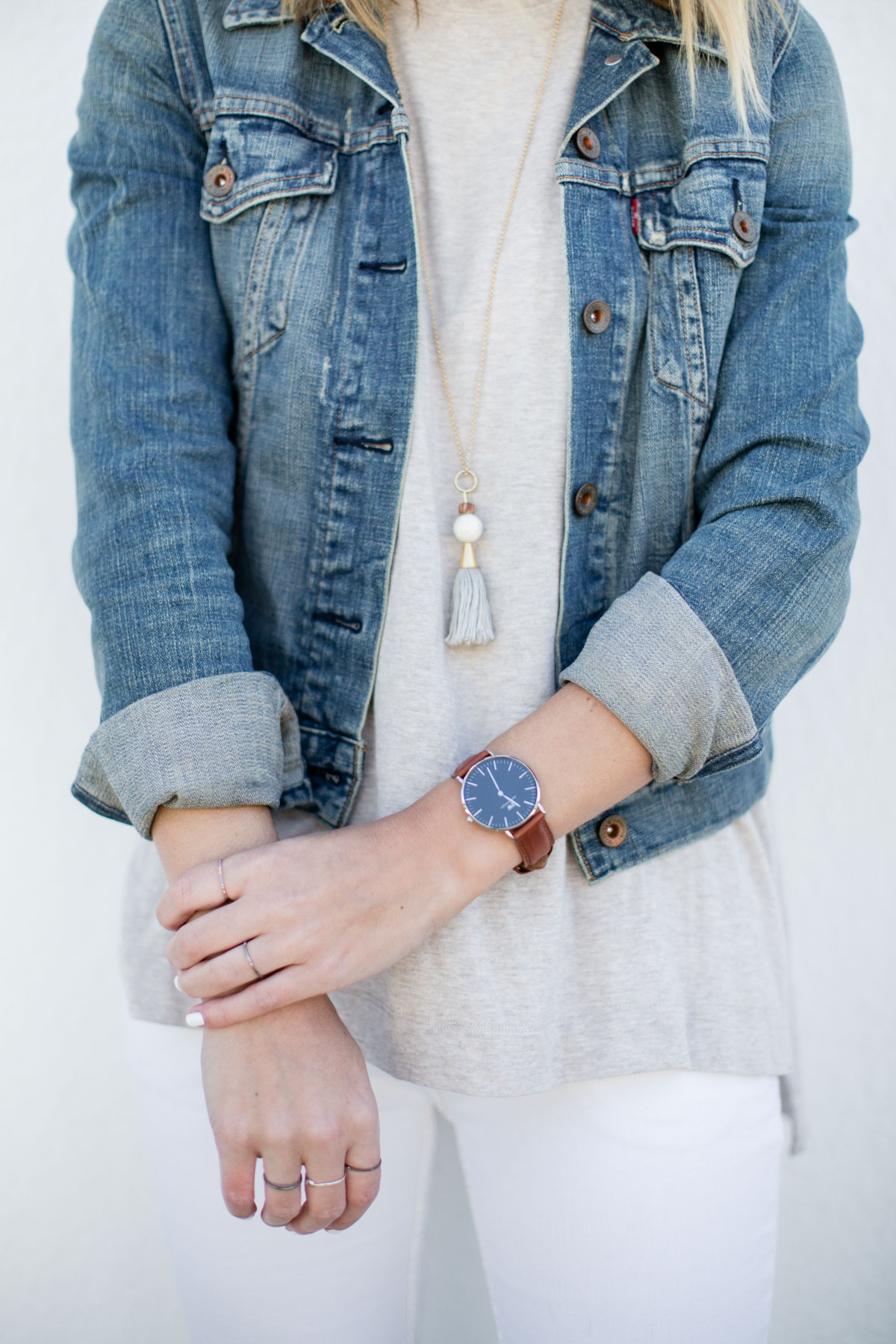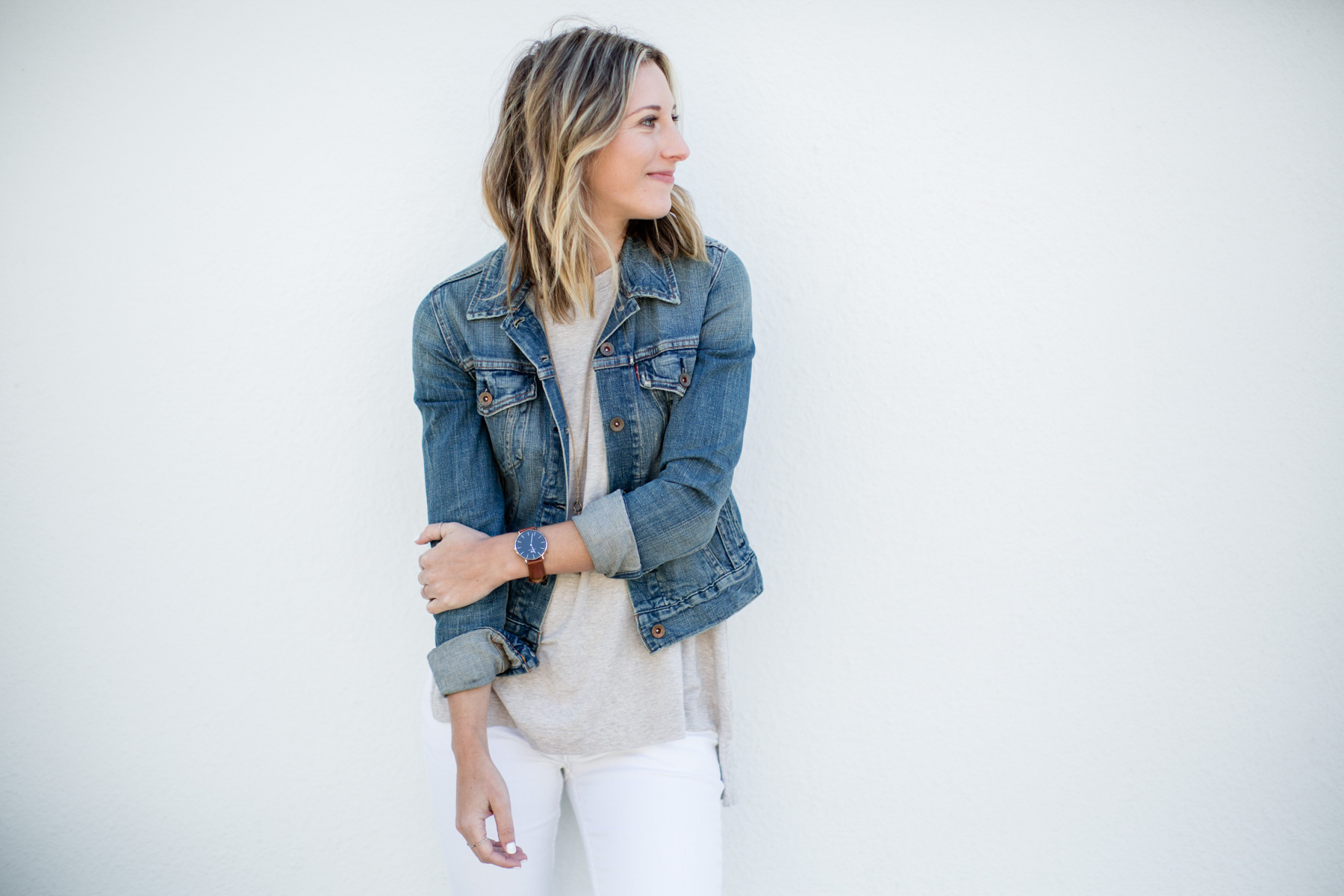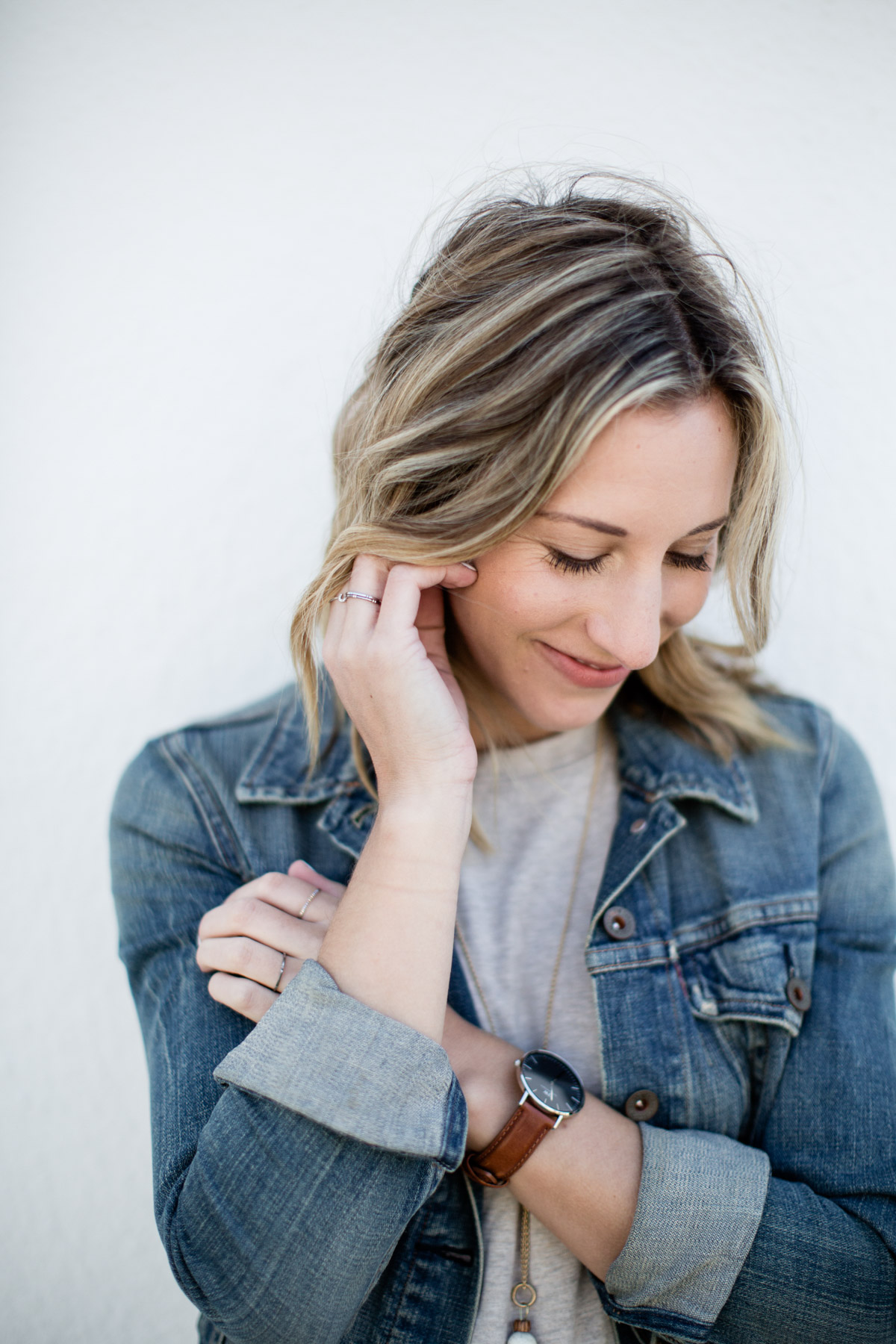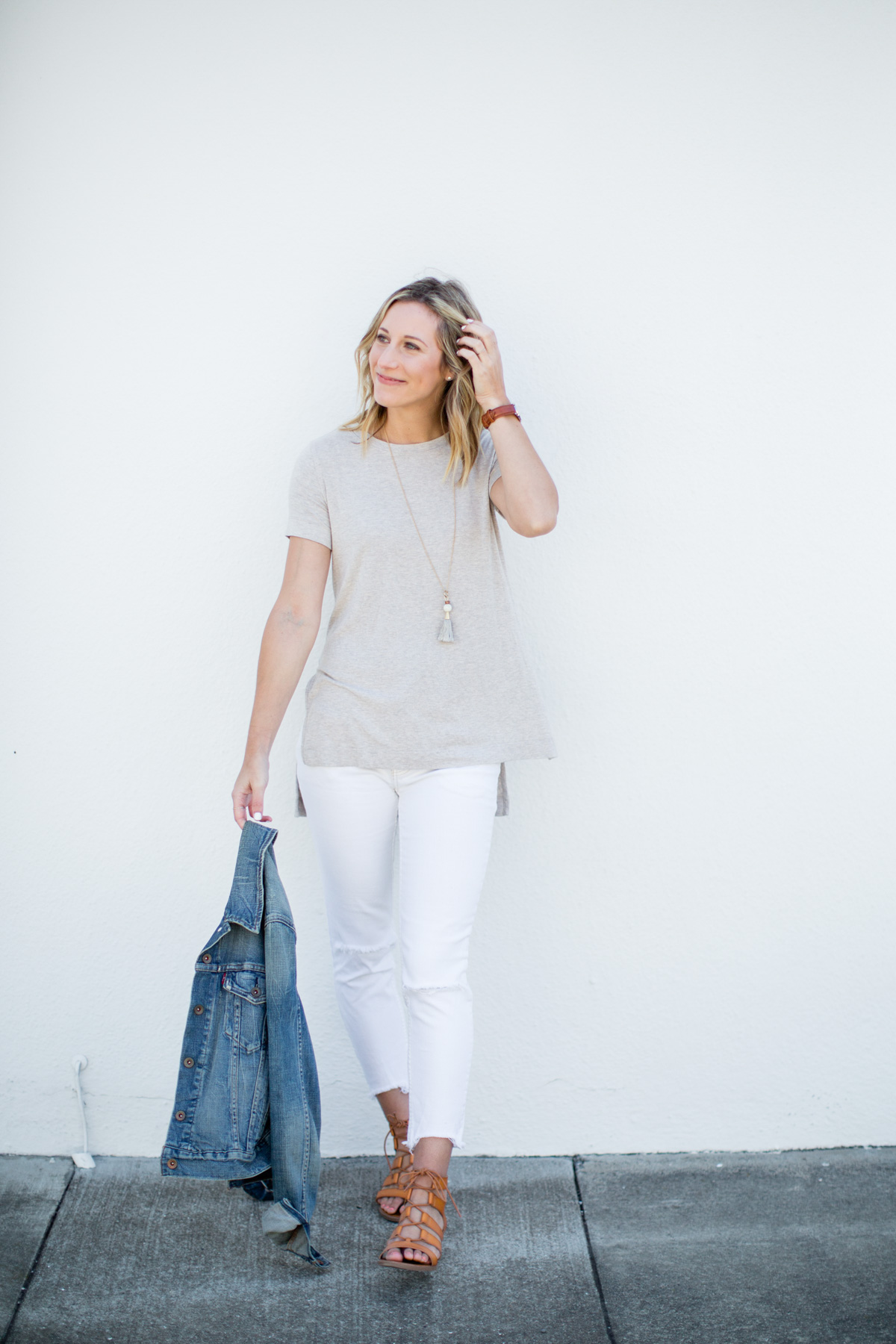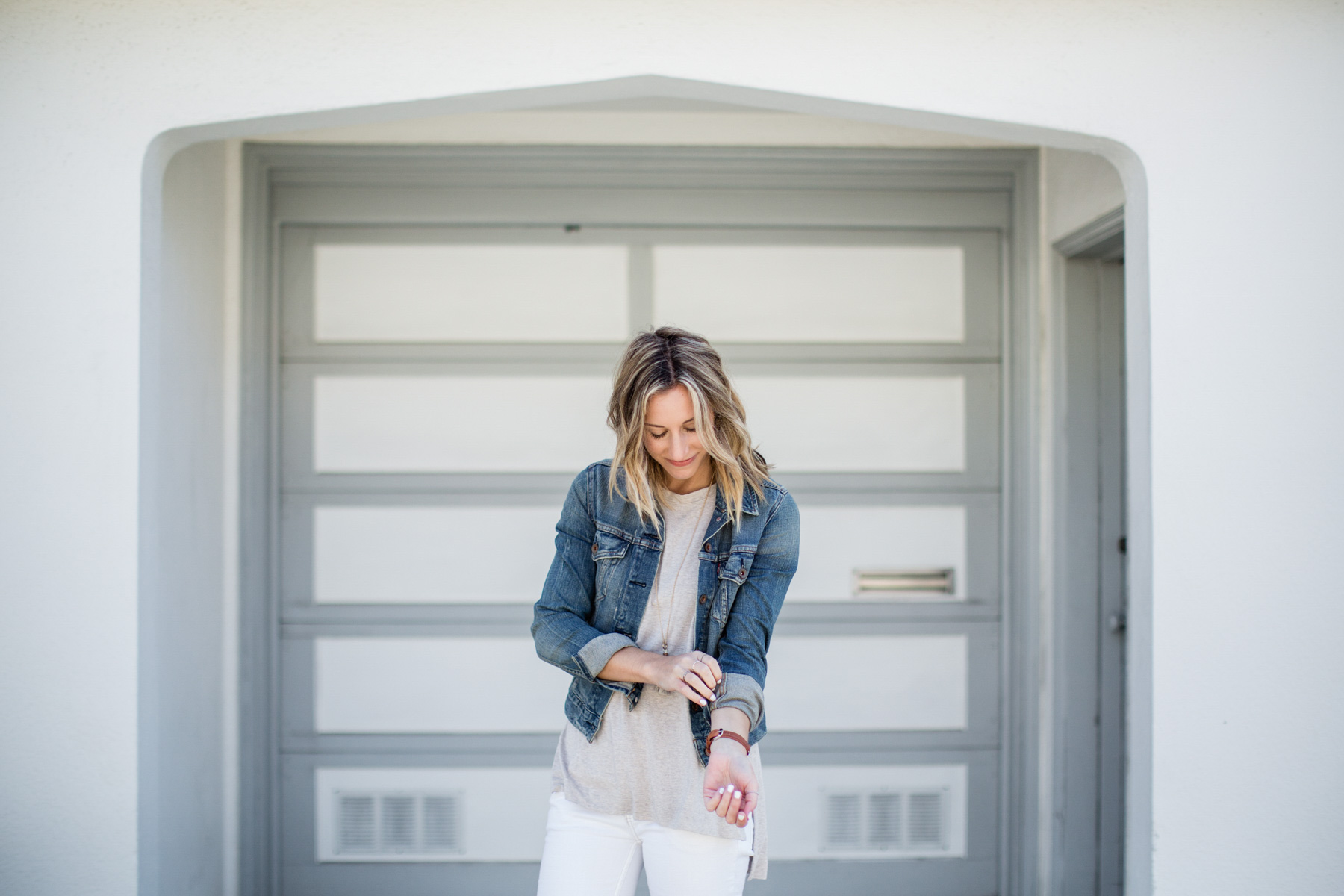 Distressed Denim + Sweater
Texture is a great way to make a basic outfit look more interesting. You can add texture with distressed denim or by combining multiple fabrics like knit, lace, silk, etc. To make my basic outfit a little less basic, I paired two textures together: these ripped & patched jeans and a widely knit sweater. For more depth, I layered my sweater over a striped tee. I love how the print peeks out just a bit, adding a little more interest to the look. I threw on my go-to Birkenstock sandals to keep the look super casual.