Outfits
Travel
3 Pieces You Need for Every Summer Vacation
posted on June 12, 2017 | by Amanda Holstein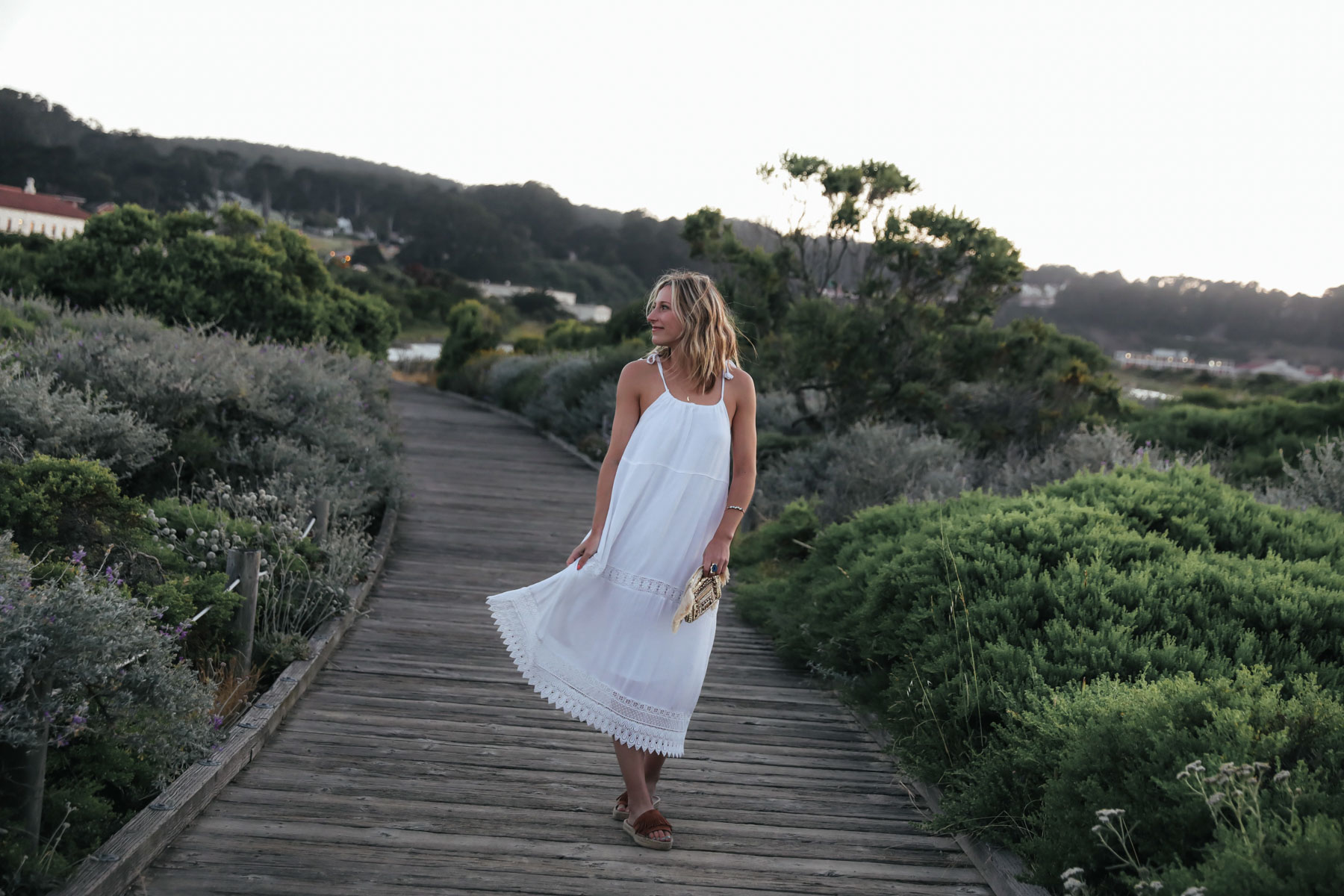 Whether you're headed to the beach or exploring a new country, there are a few pieces I suggest bringing with you on every summer vacation. Packing versatile items you can wear more than once is key when creating travel outfits. So, what should you make sure you have in your suitcase for your next trip?
Soft Pant
Perfect for long travel days or running around exploring a new city, a lightweight, soft pant is number one on my list. They're super comfortable for the plane, and you can find a pair in a cute print to wear on adventures or to dress up for dinner. These $34 pants from Old Navy come in this global-inspired print, perfect for traveling. They're super lightweight and incredibly comfortable. Pair them with a t-shirt for travel days or dress them up with an off-the-shoulder top and you've got two travel outfits from just one piece.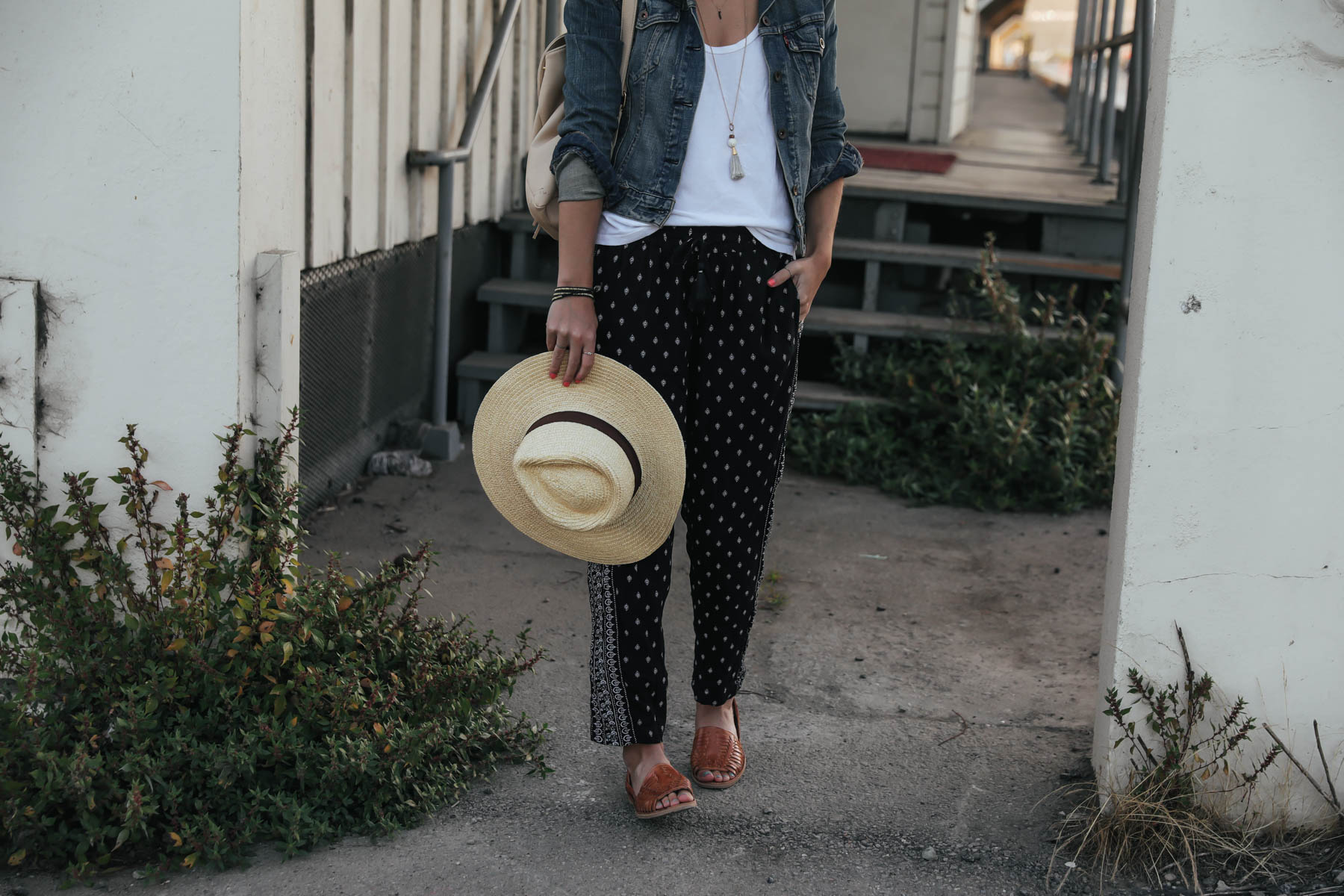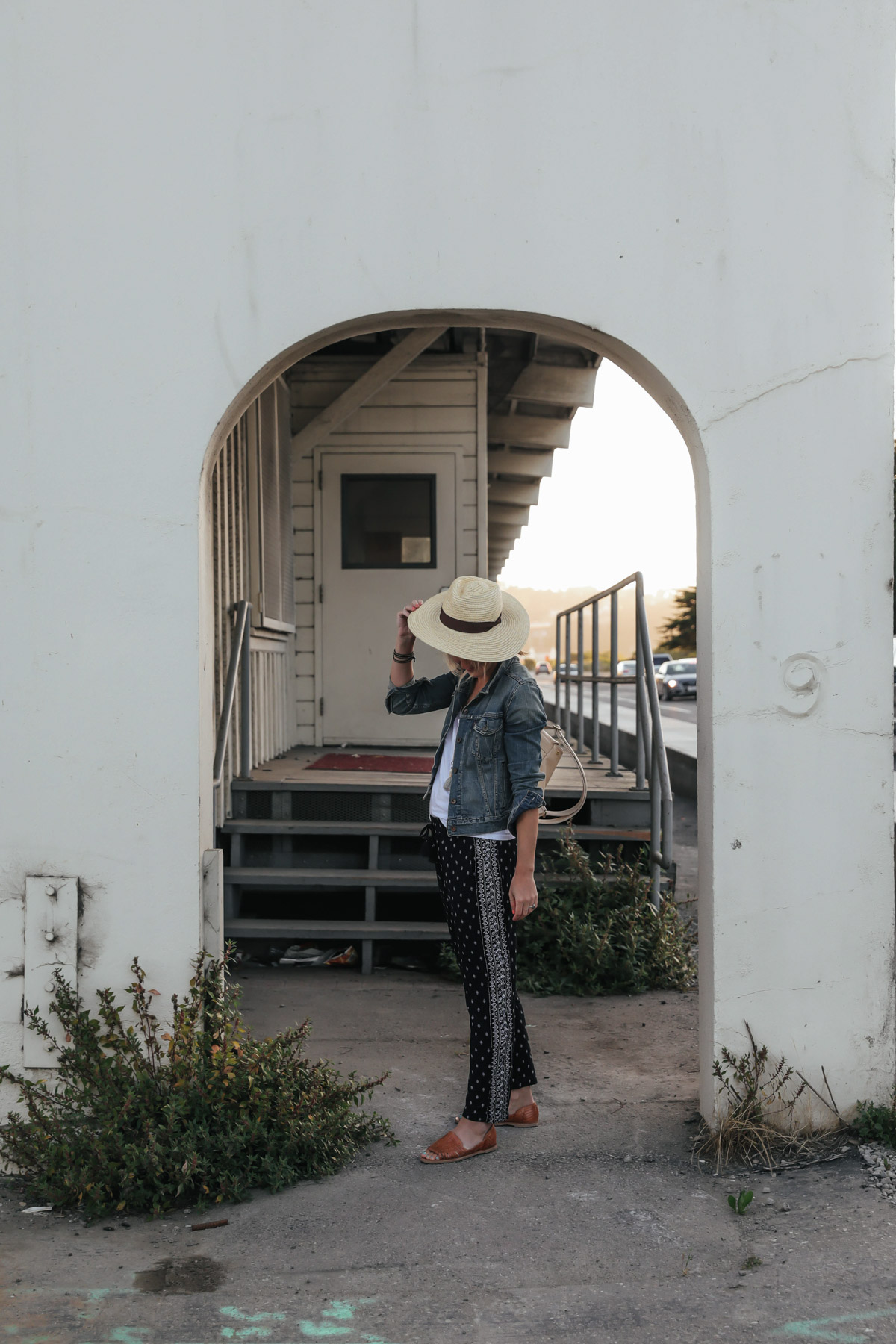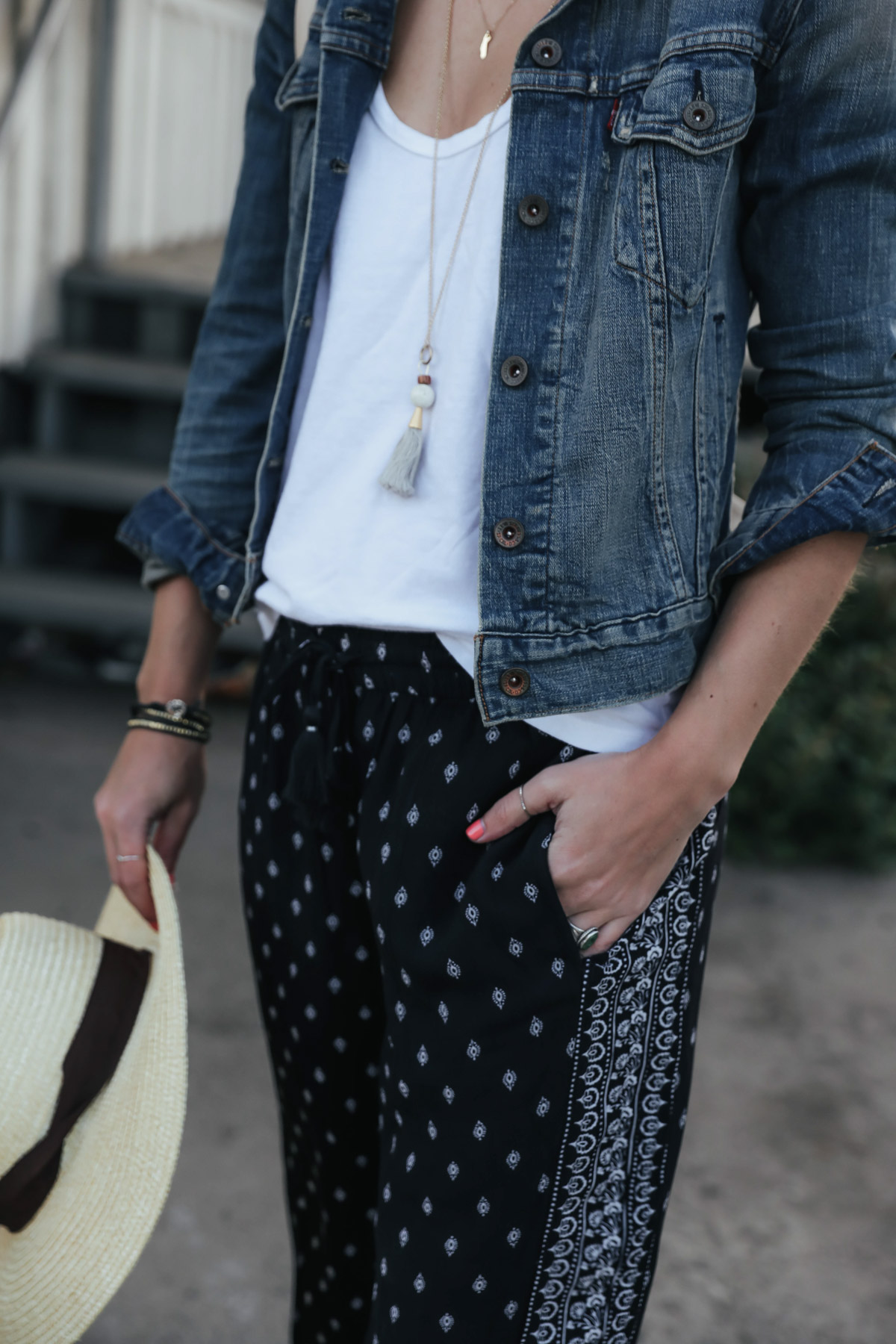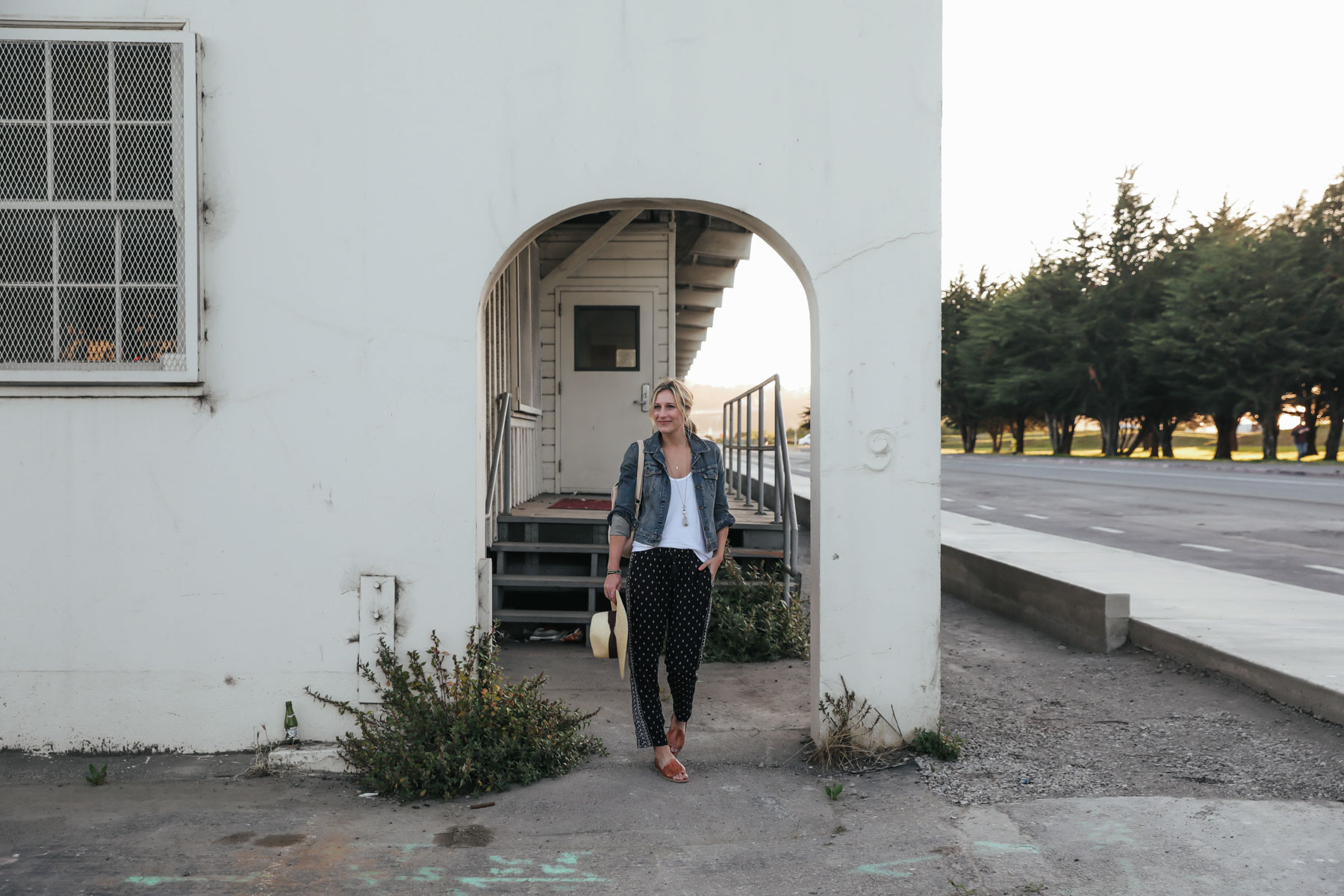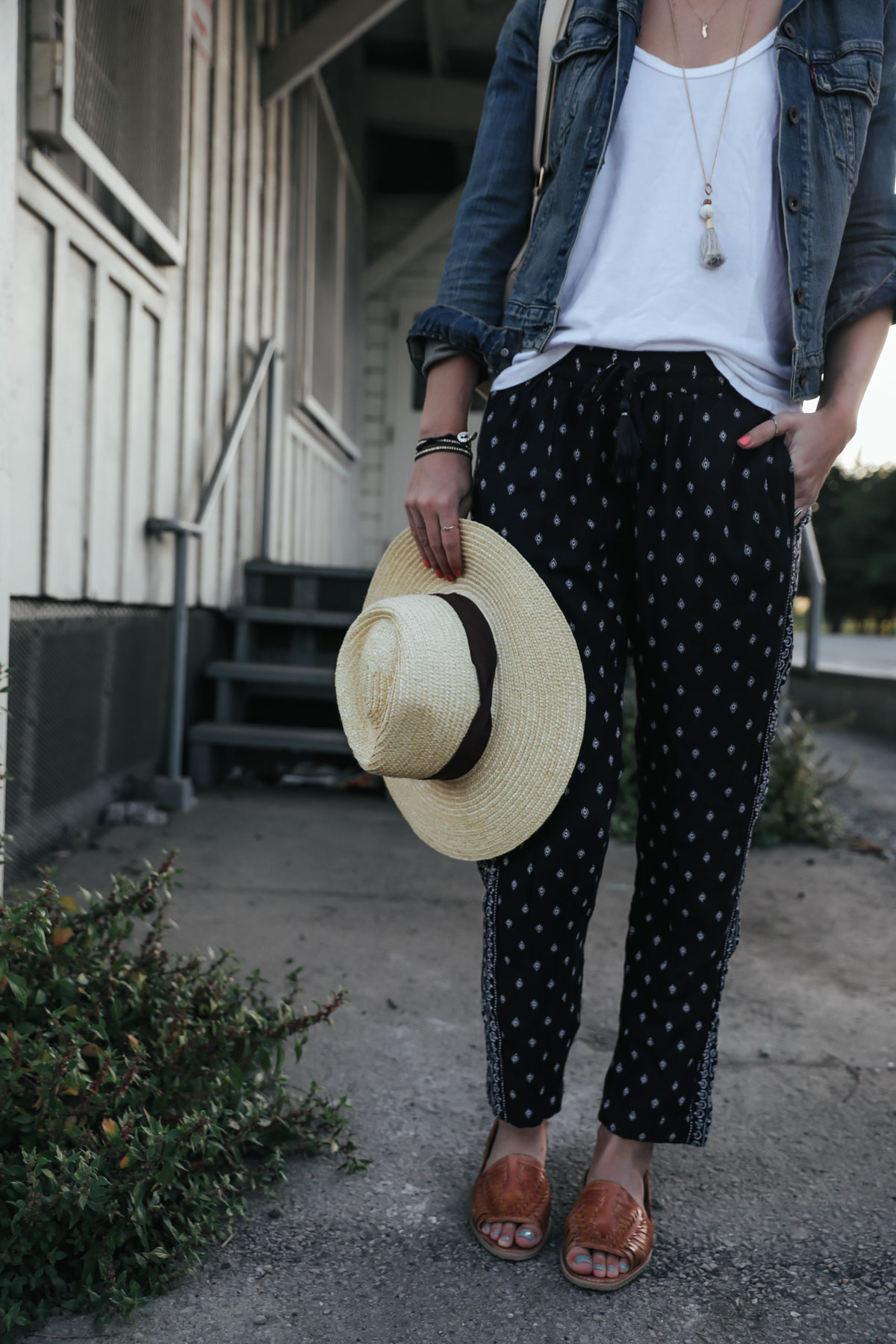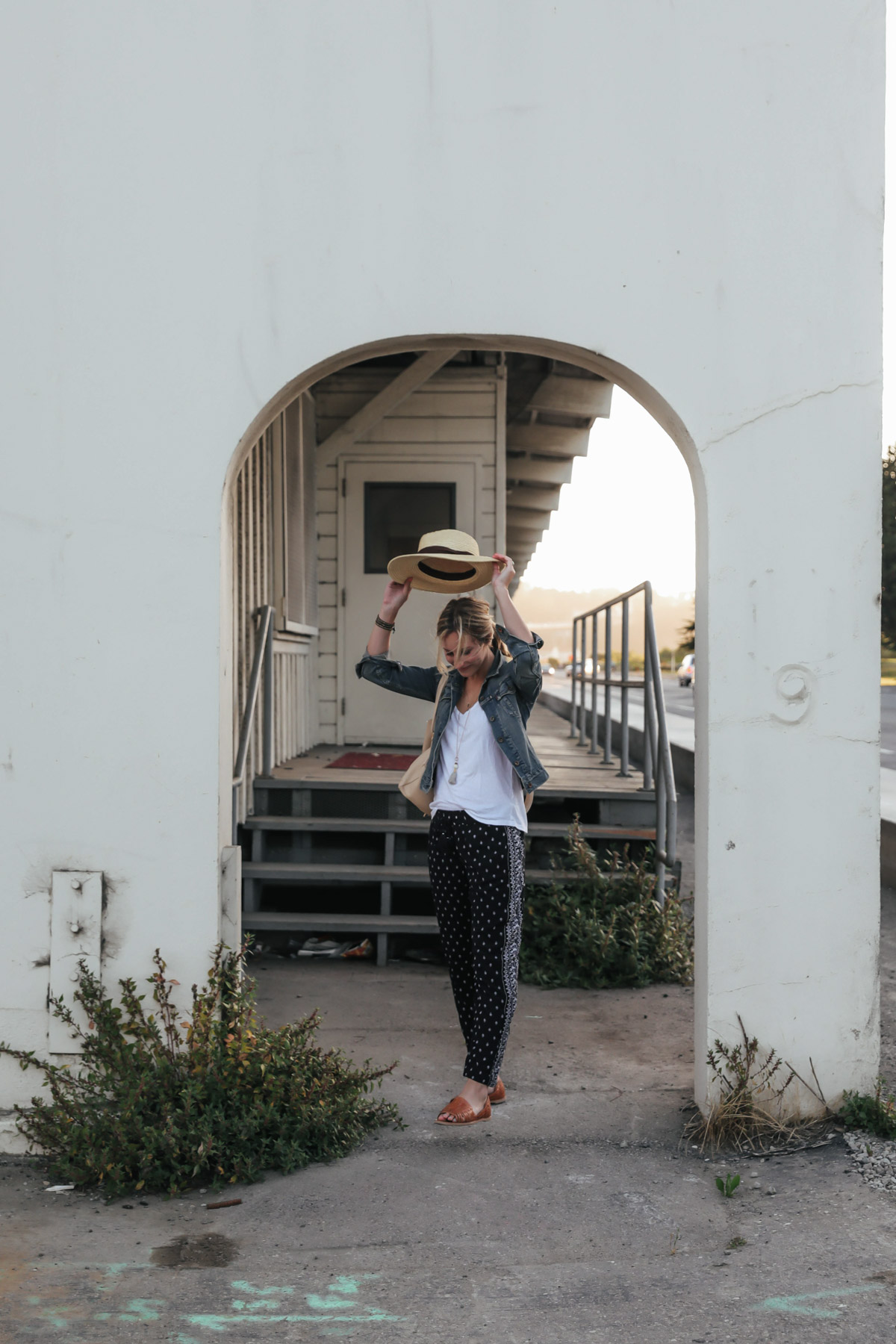 Denim Jacket
I always pull out my denim jacket come summer. It's the perfect outer layer for literally any occasion, and somehow it goes with every outfit. Throw it over your cozy outfit for travel days or pair it with a cute dress for dinner. I love this affordable option from Old Navy. It's the perfect medium shade of denim that goes with everything.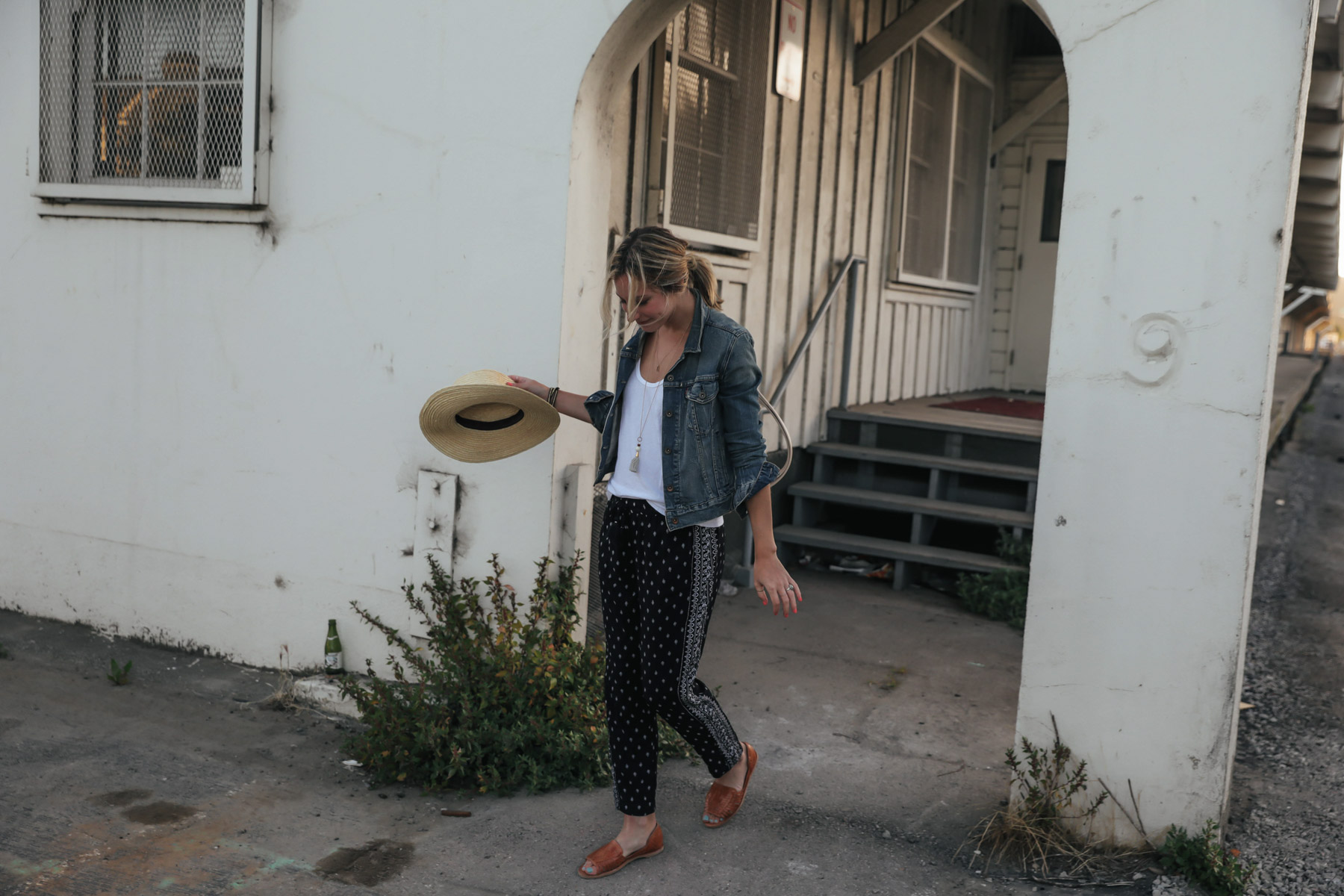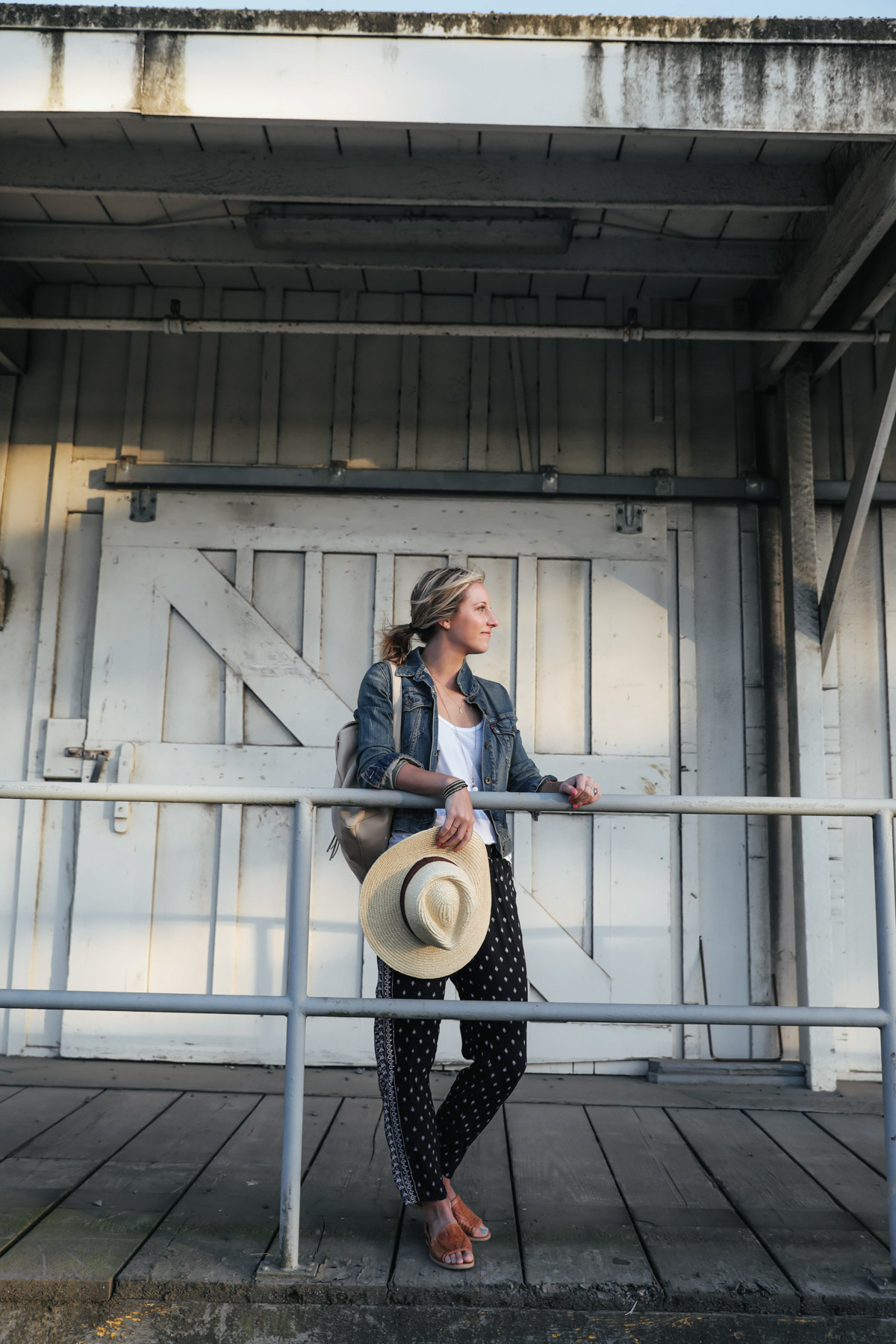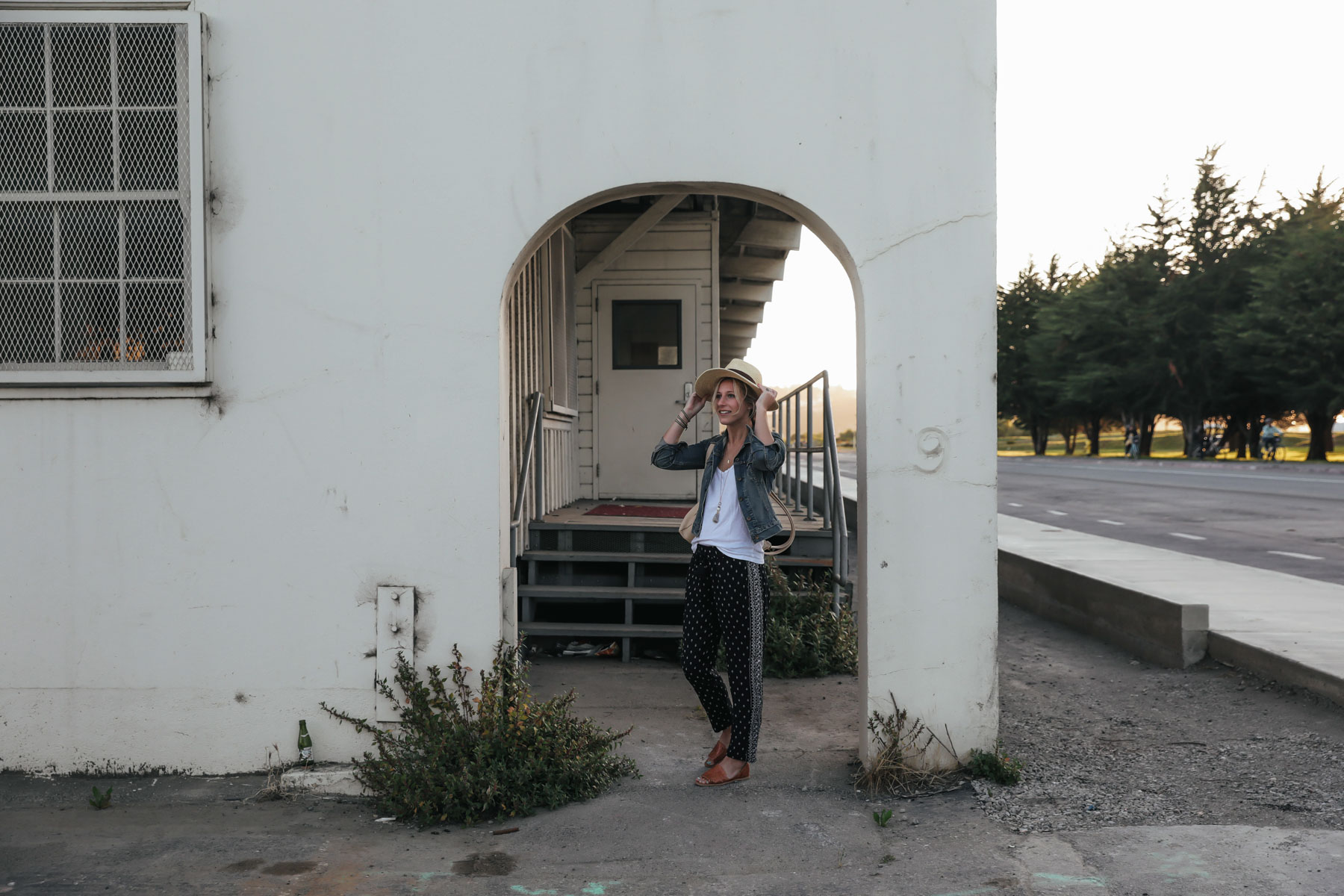 Airy Maxi Dress
A long, flowy dress is the epitome of summer vacation style. This effortless piece works over your bathing suit for a day at the beach or dressed up for nights out. I love the lace hem on this white maxi dress, also from Old Navy, of course. I also love how you can tie the straps however you'd like to make the neckline higher or lower.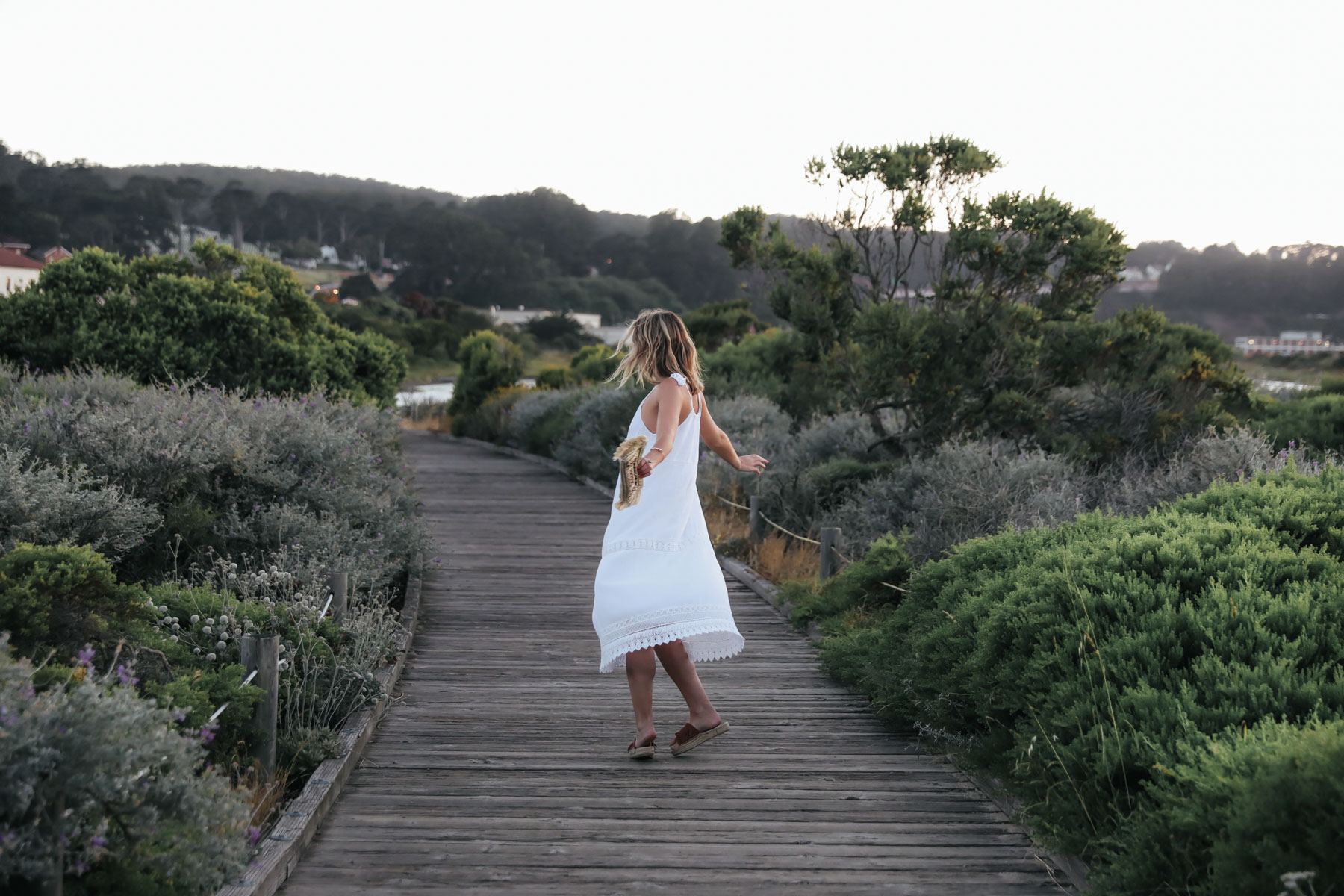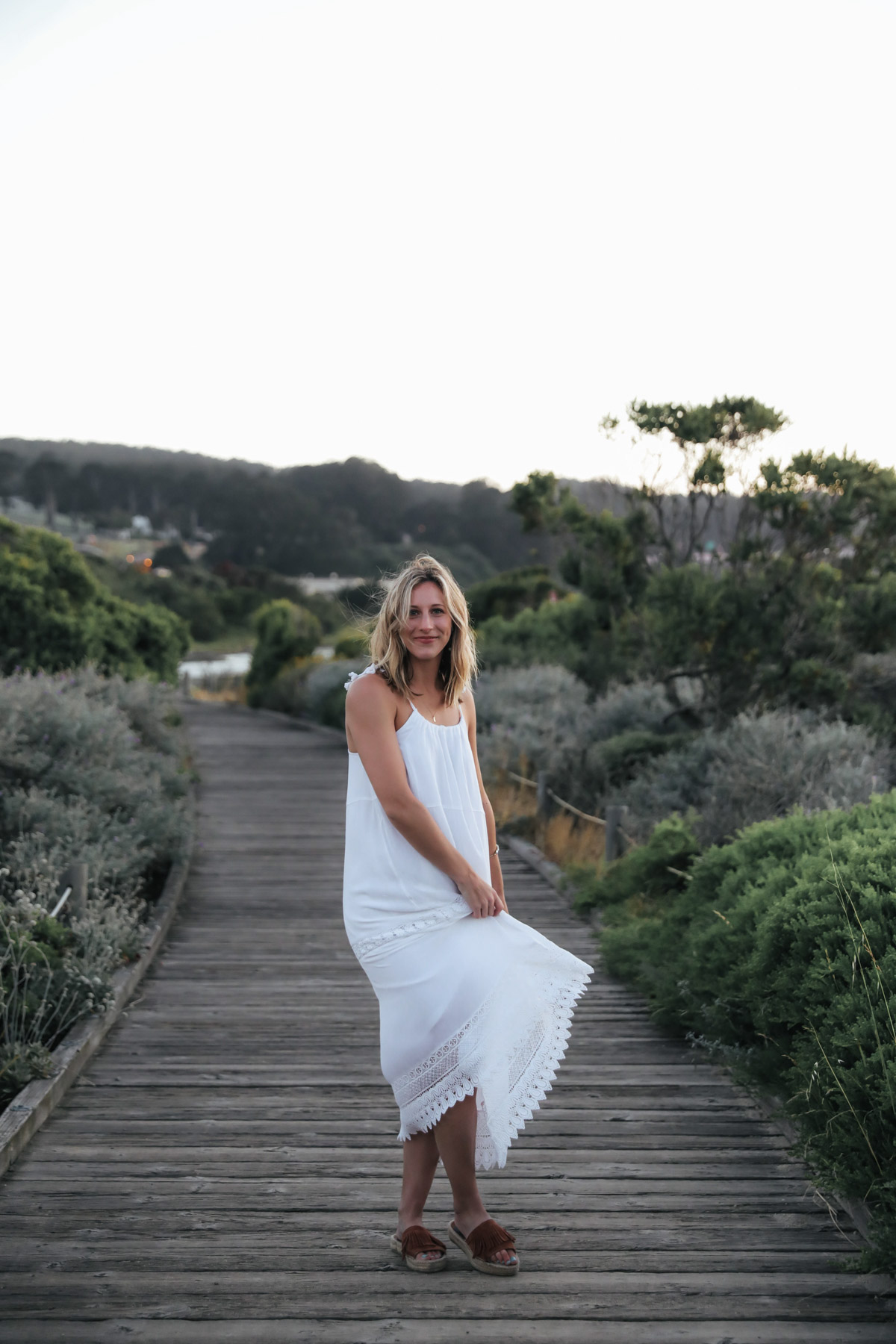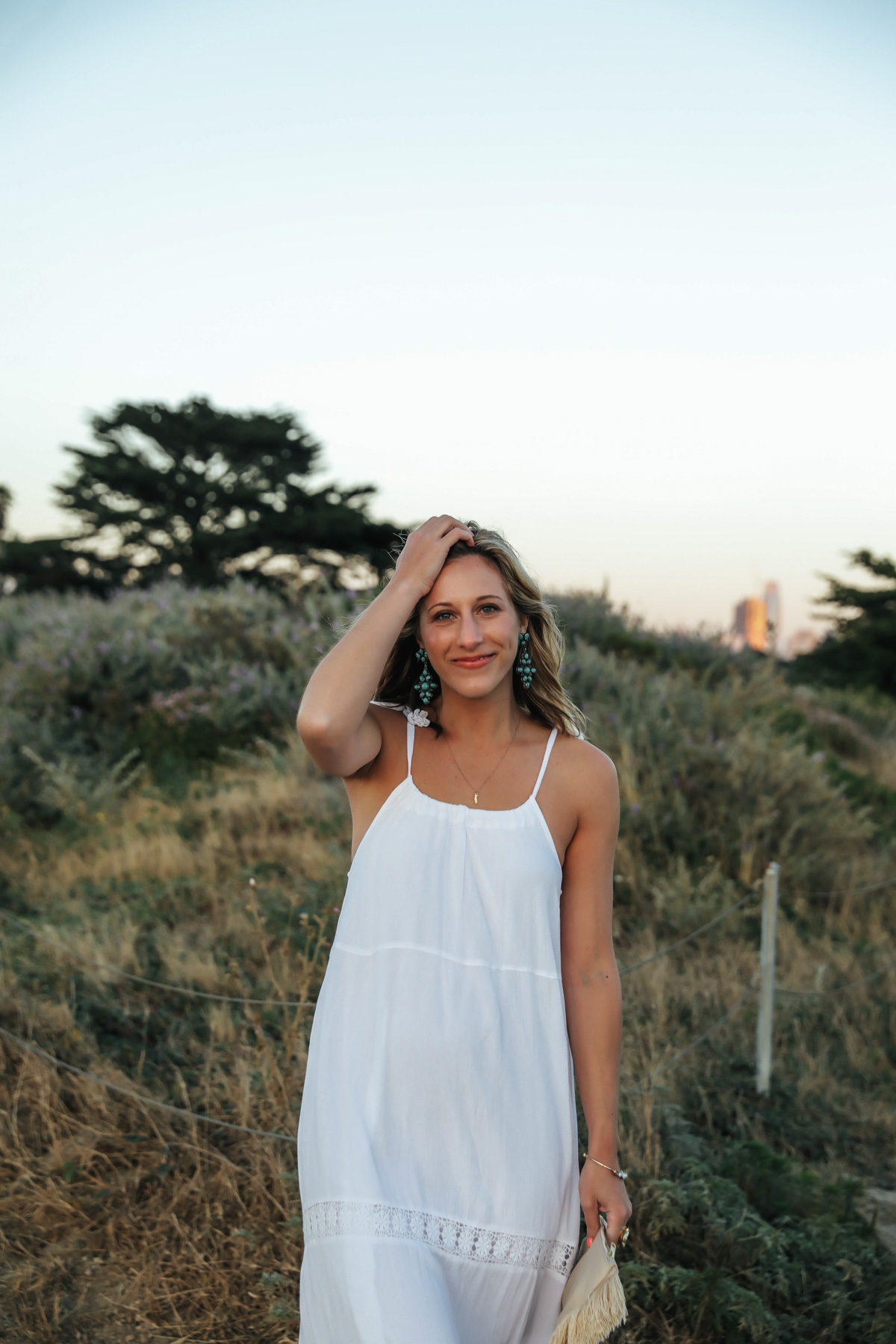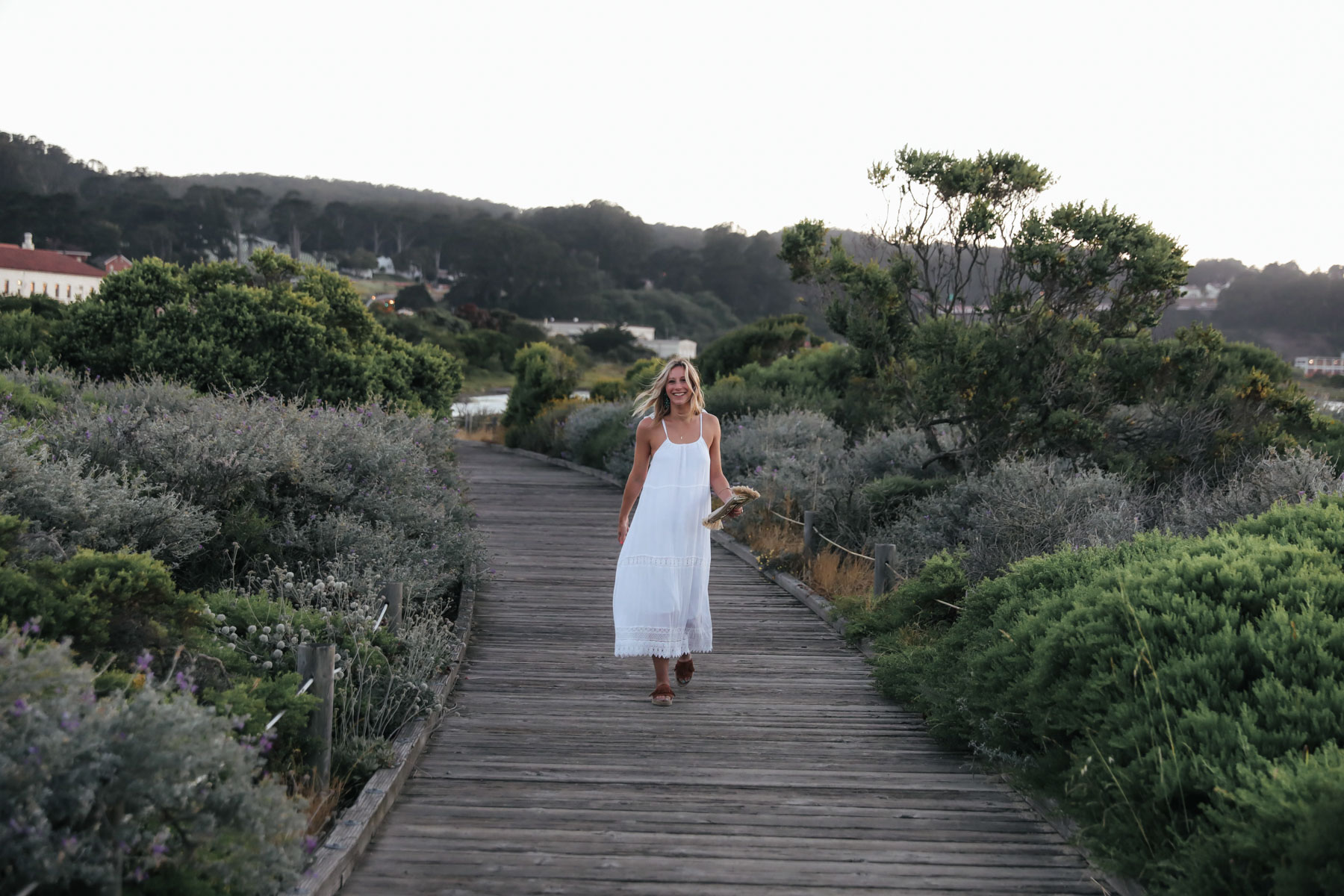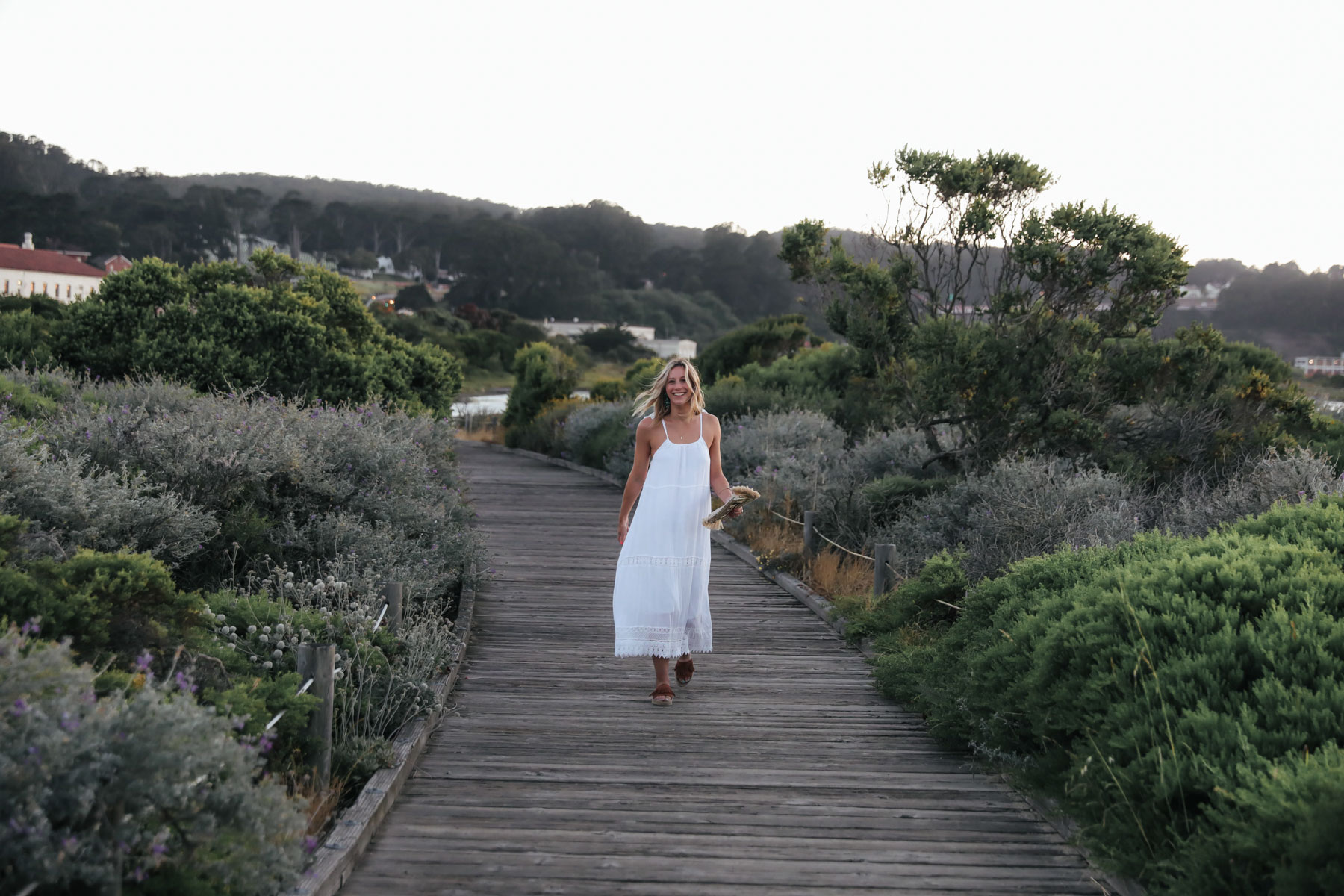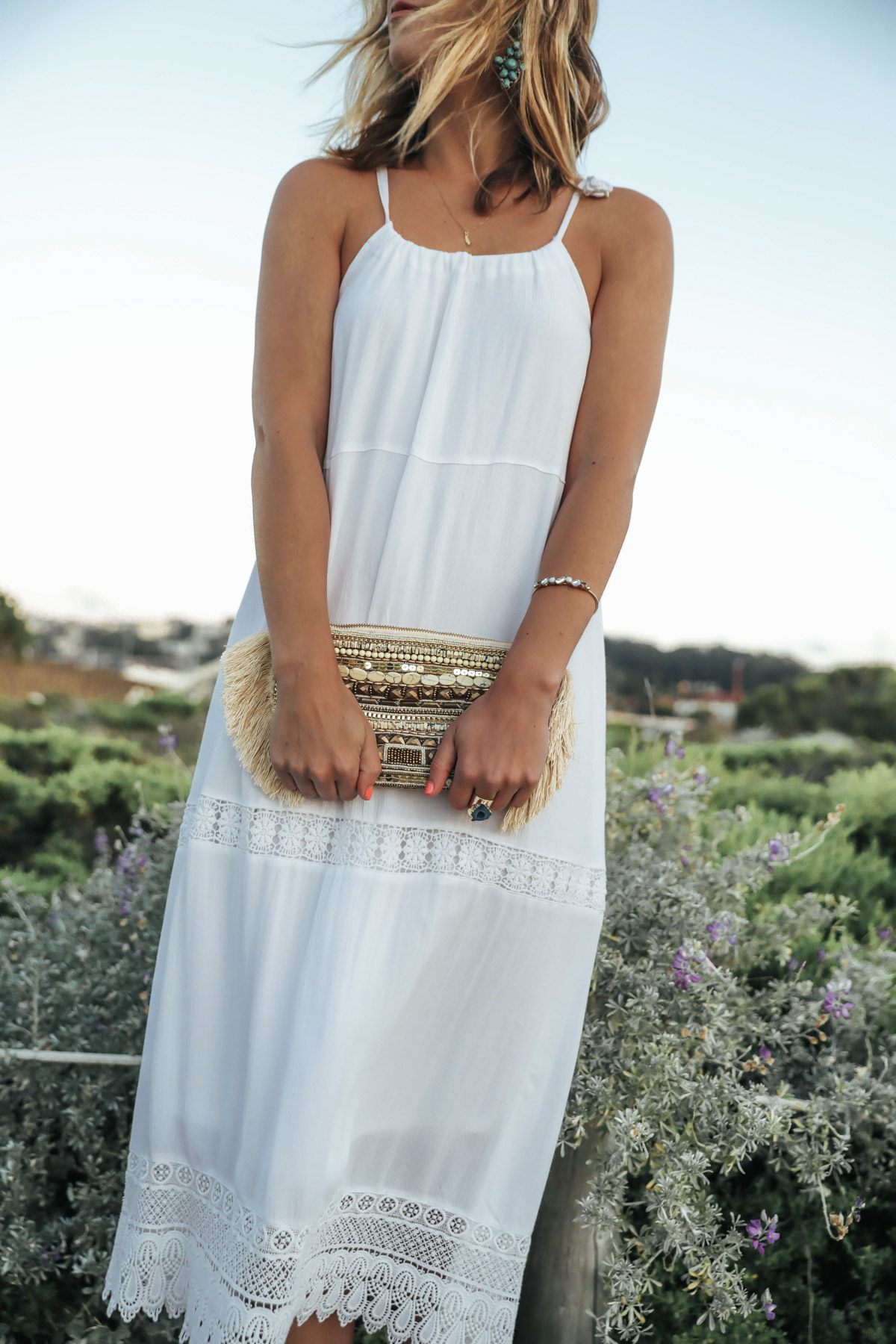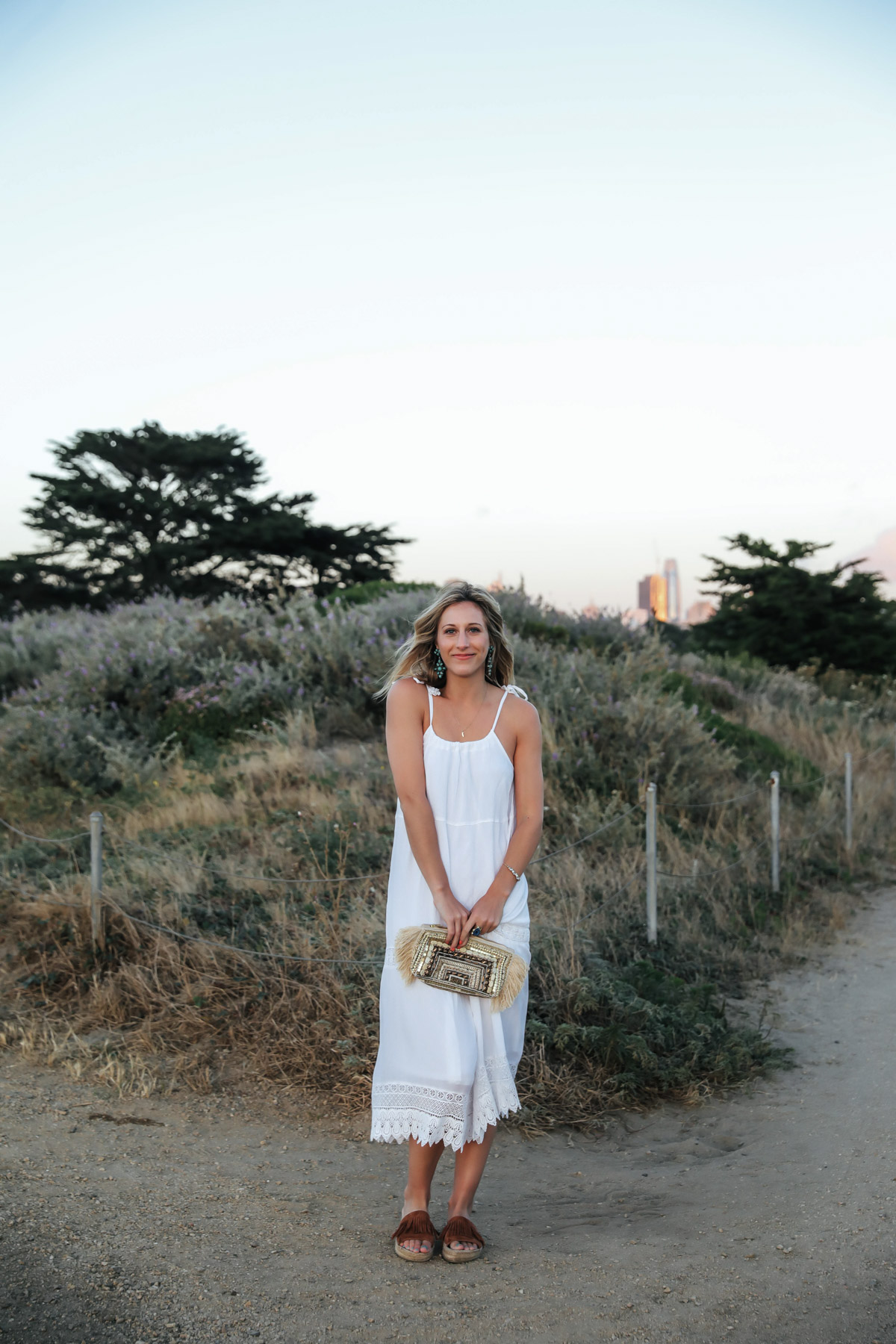 Thank you Old Navy for sponsoring this post!

Shop The Post