Editor's Picks
Makeup
How to Touch Up Your Makeup on the Go
posted on September 10, 2014 | by Amanda Holstein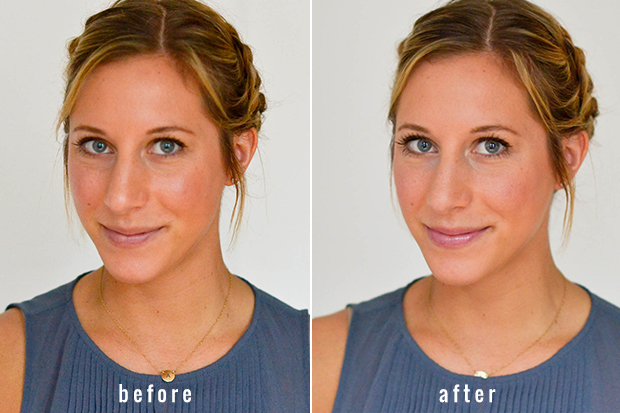 Why is it that without fail, after a few hours in the office, makeup just finds a way to melt off. Does that happen to you? My face gets that greasy shine, and it just feels like whatever makeup I put on in the morning is gone by lunchtime. But I try to avoid carrying around all of my makeup everywhere I go because that's just too difficult. So after some trial & error (and some free samples from Sephora), I discovered the must-have makeup products for touch ups when you're on the go. They're small enough to fit in your purse, but make a huge difference in perfecting your look.
So here's what you need to touch up your makeup on the go:
1. Finishing Powder
The ultimate must-have for touch-ups? Make Up For Ever HD Microfinish Powder. It's a translucent finishing powder that blurs pores, reduces shine, blends makeup, and leaves a flawless finish. It's a great way to perfect your makeup without adding on more. (Nobody likes that caked on look!). Just carry it around (or small samples of it) along with a short, fluffy brush and you'll always look flawless.
2. Cheek & Lip Stain
A stain that can be worn as both a blush and a lipgloss is ideal for touch-ups on the go. My favorite blush/lipgloss combo is this YSL Baby Doll Kiss & Blush. It's the perfect creamy texture and the shades complement both your cheeks and your lips.
3. Mascara Samples
If you're a part of Sephora's reward program (which you should be – it's amazing), then you know how often mascara samples come with your purchase. I take full advantage of those and always have one in my purse for touch-ups. Right now, they're offering up this Lancome mascara sample for 100 reward points. Pretty good deal! If you're not a rewards member, Benefit's They're Real! Mascara comes in the perfect pocket size for just $10 here. Adding a second or third layer of mascara throughout the day is great for opening up your eyes (just don't add more than 3 layers or it can get clumpy).
Shop The Post