3 Ways to Wear Mules
posted on August 29, 2017 | by Lisa Bower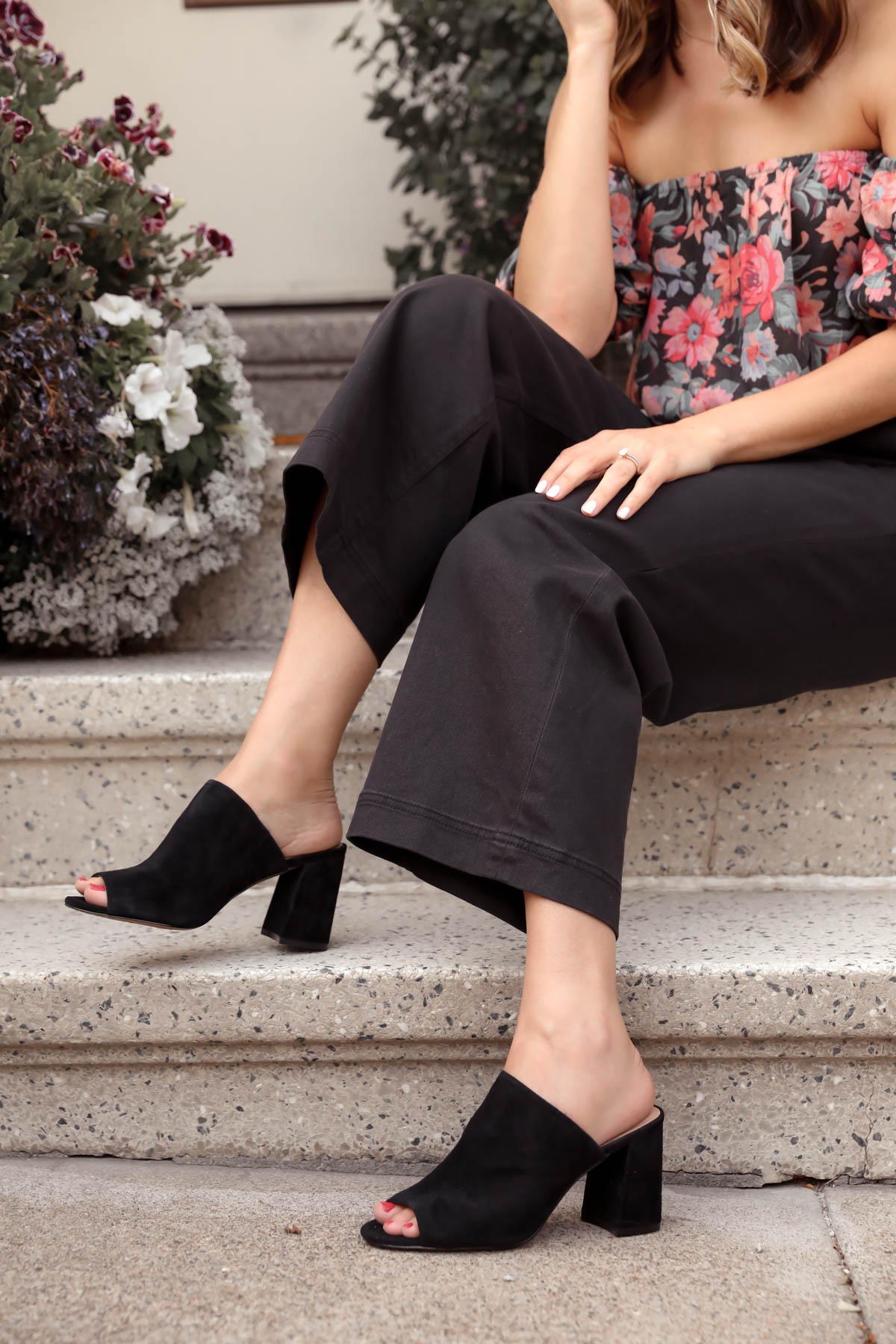 I will admit, I was surprised the 90s mule trend made a comeback, and I couldn't be happier they did. Not only are mules stylish, they are incredibly easy to slip on and off. I tend to give myself the minimum amount of time I need in the mornings to get out the door. So the convenience of being able to slip them on without buckles, ties or zippers have made mules my go to shoe for 2017. They work for any season and occasion, making them incredibly versatile. Hopefully, they're a trend that sticks around for years to come. Here are a few ways that I wear my mules:
Everyday Denim
I pretty much live in denim and I'm often trying to find new ways to elevate the simple "jeans and t-shirt" style. These distressed Levi's denim with a tucked in t-shirt or blouse is my favorite look at the moment. This striped tee from Madewell is easy to throw on (and on sale for just $14.99!). I love how this classic combo looks with my black block heel mules, which also come in brown suede. In casual San Francisco, this look is still appropriate for many bars or restaurants. Finish the look with a cute scarf for a touch of personality. Pro tip: be sure to show some ankle. Mules with a chunky heel tend to be just that, chunky. You can eliminate the heavy look by wearing a cropped pant to break it up.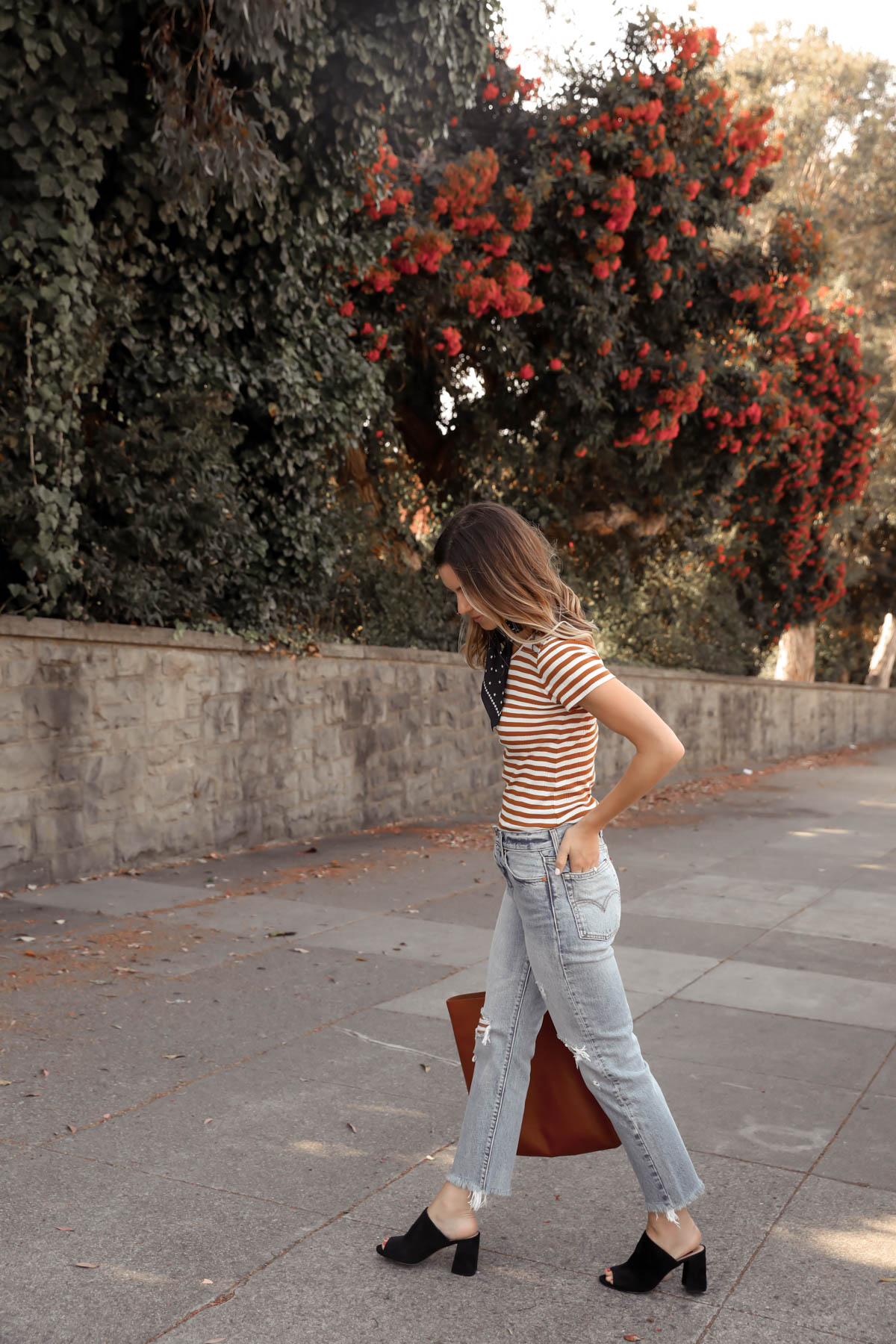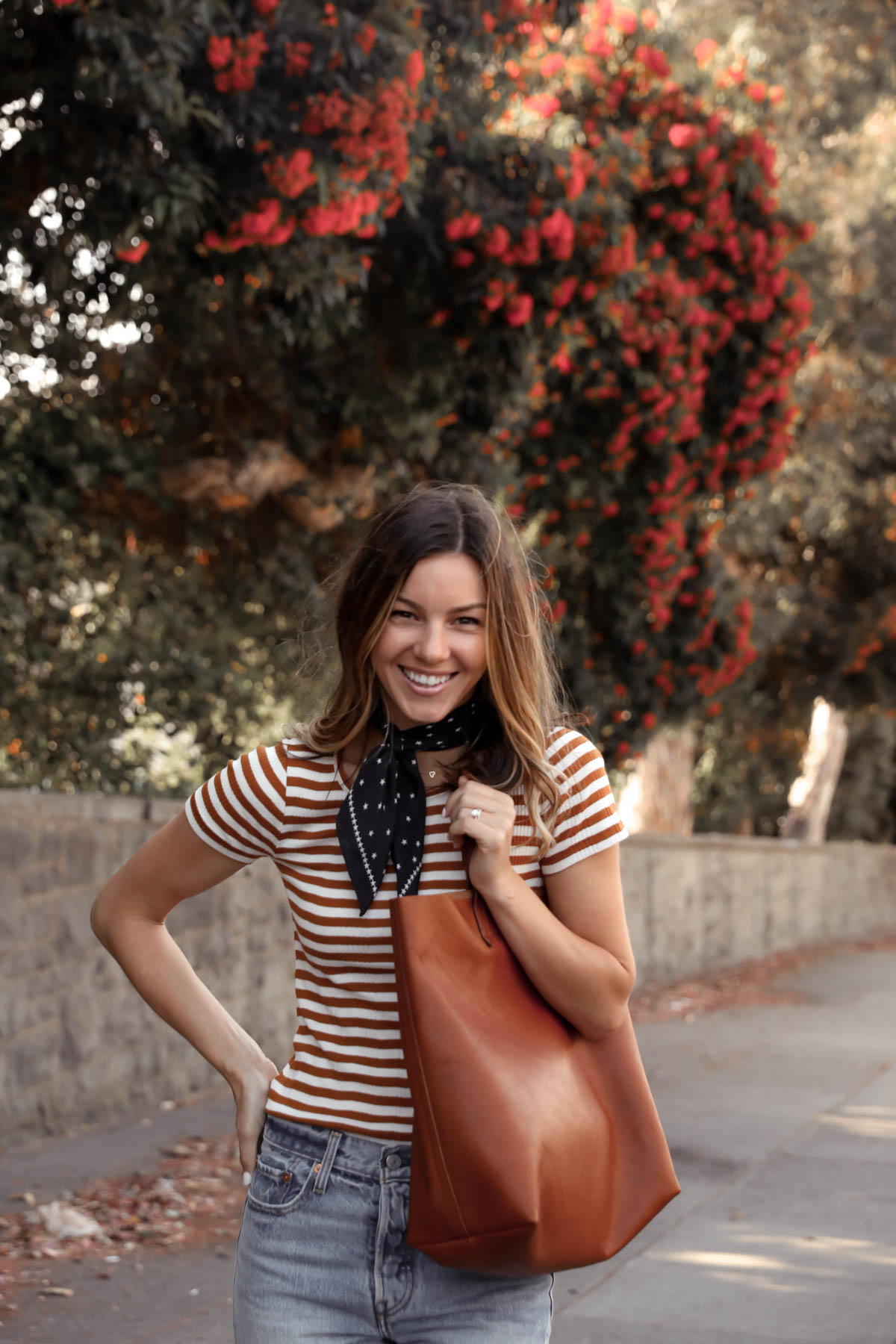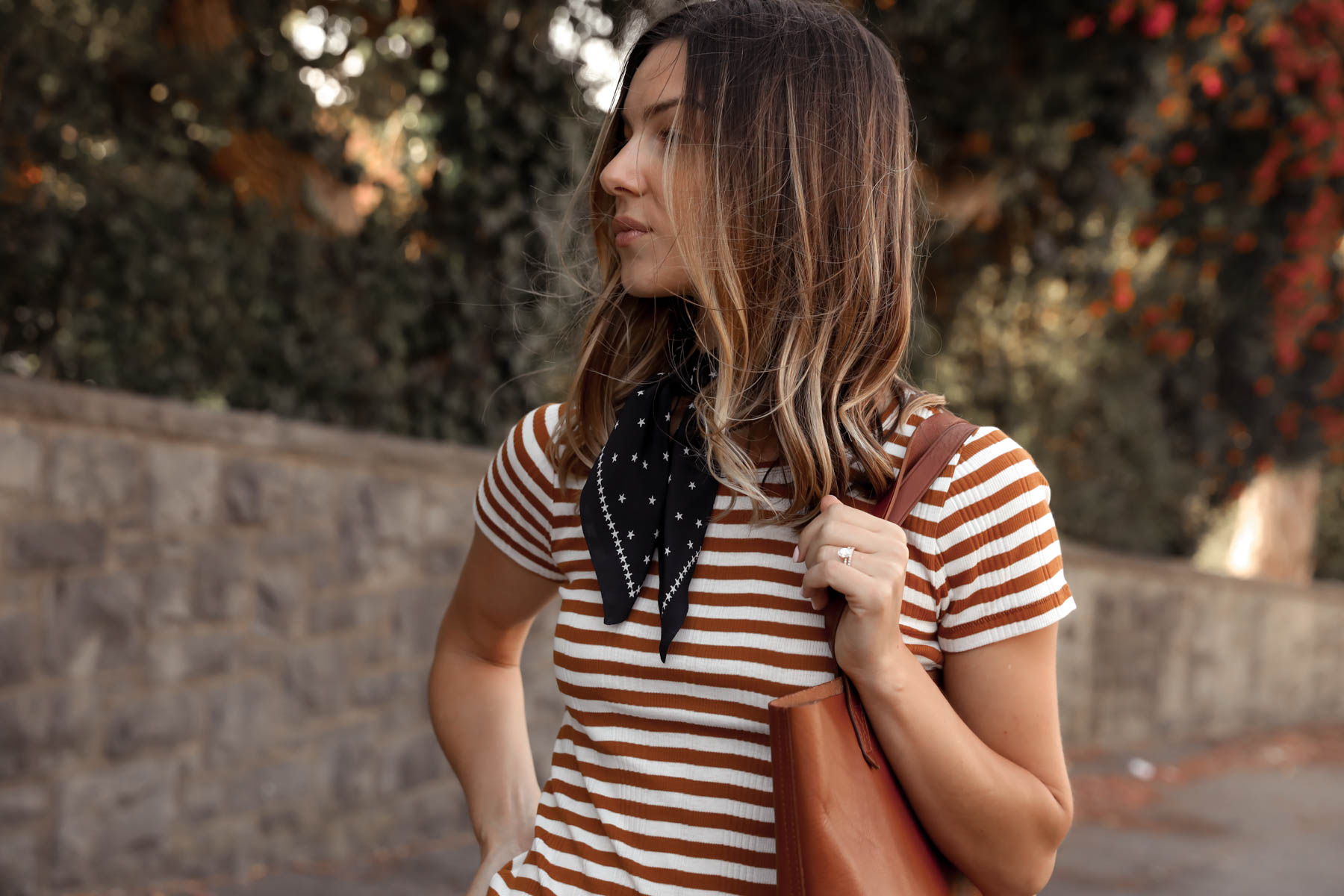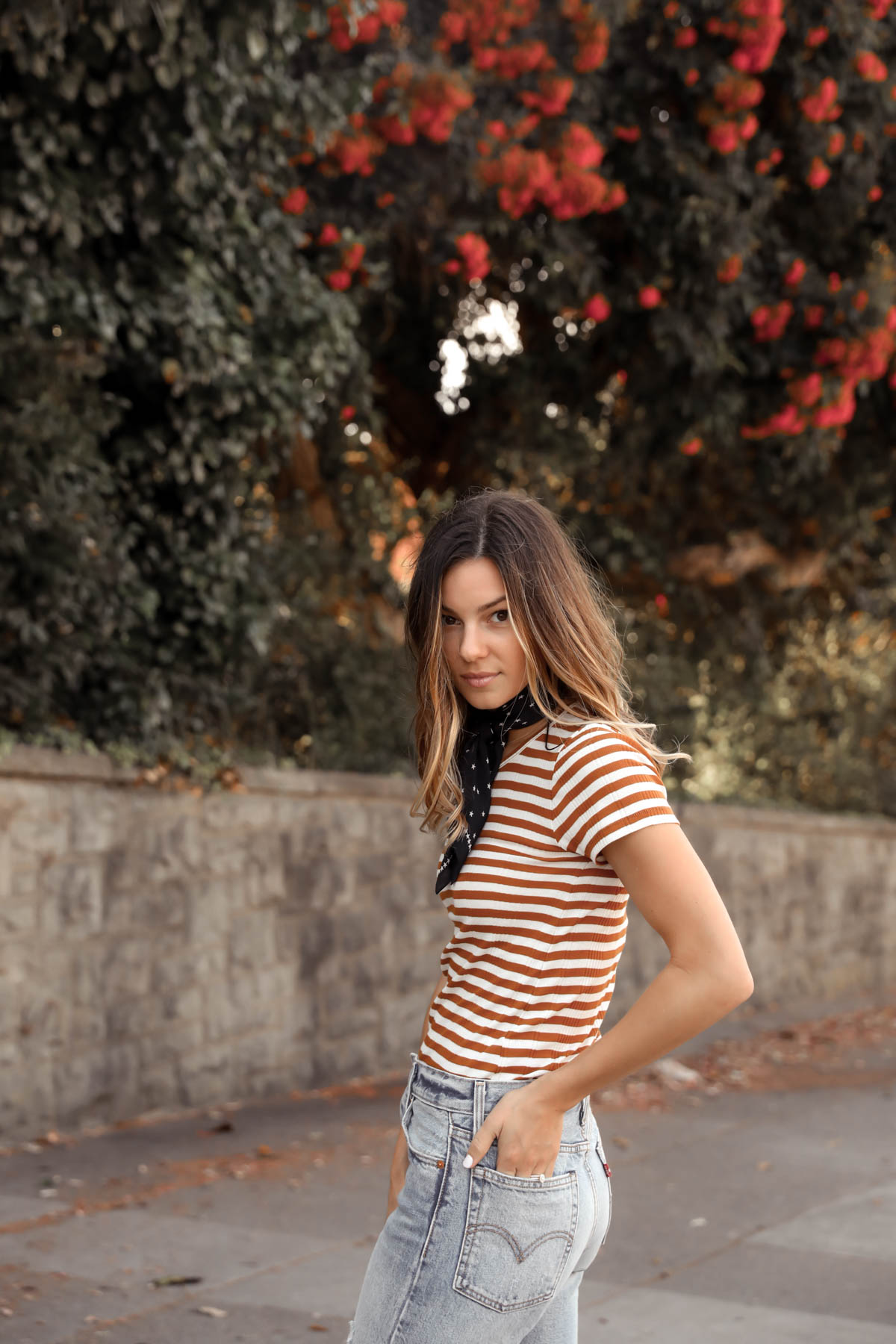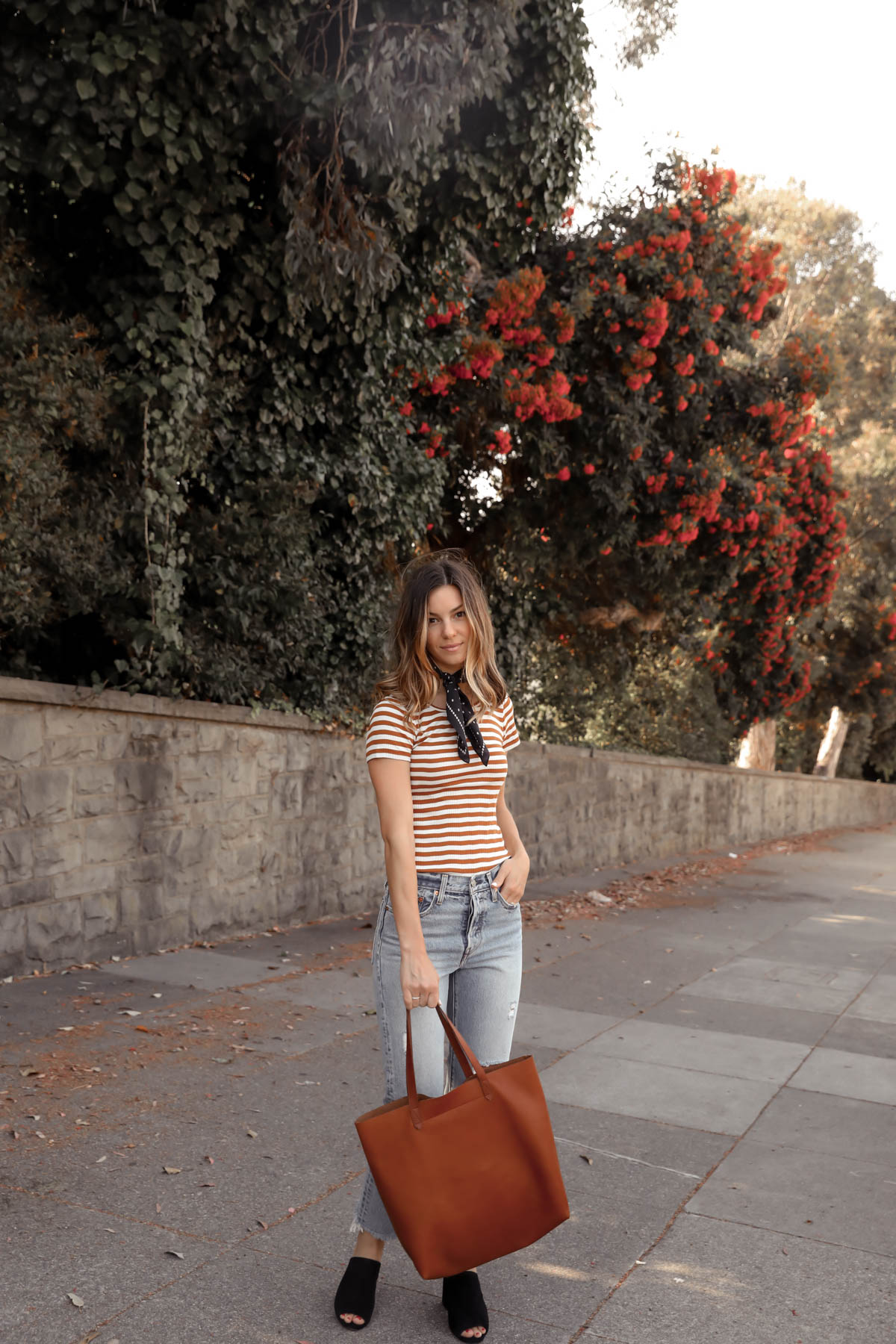 Dress up the Mules
My husband Charlie and I have a regularly scheduled date night every Friday. It's usually the only night of the week I'm willing to get dressed up. Although, in my definition, dressing up doesn't mean sacrificing comfort. Amanda is wearing one of my new favorite going out looks: a fitted cutout top tucked into this silky midi skirt. It's the perfect combination of edgy, sexy and effortless.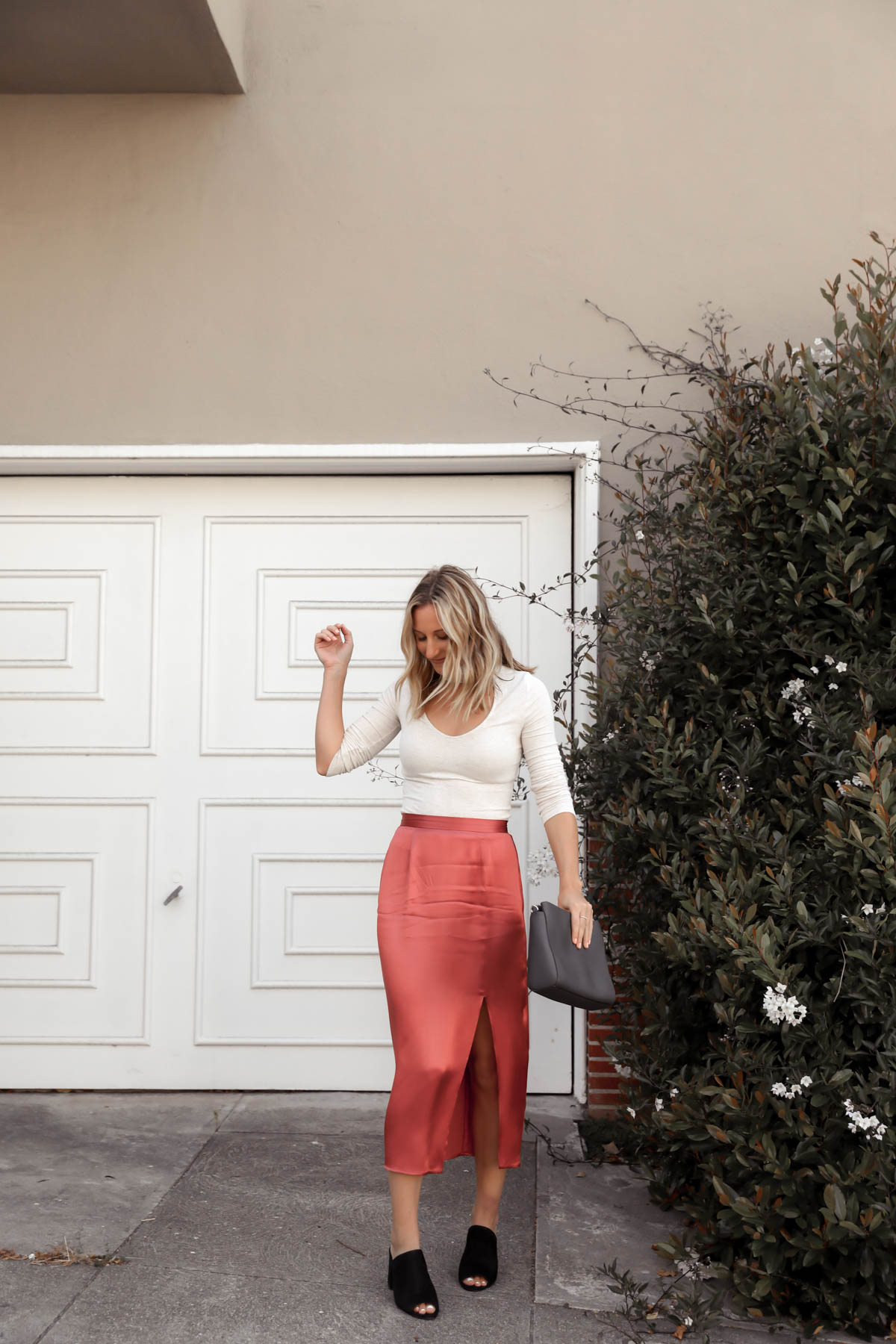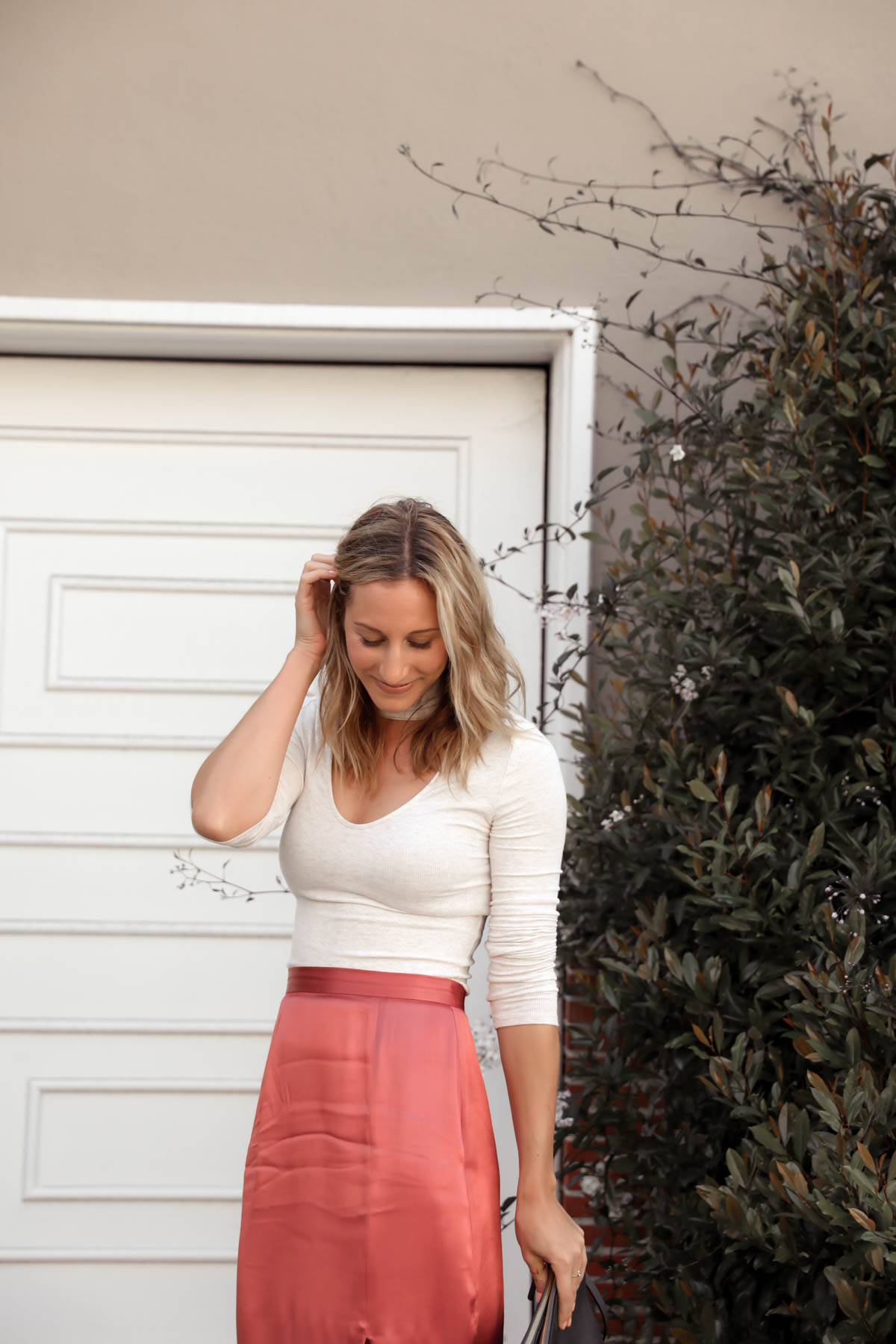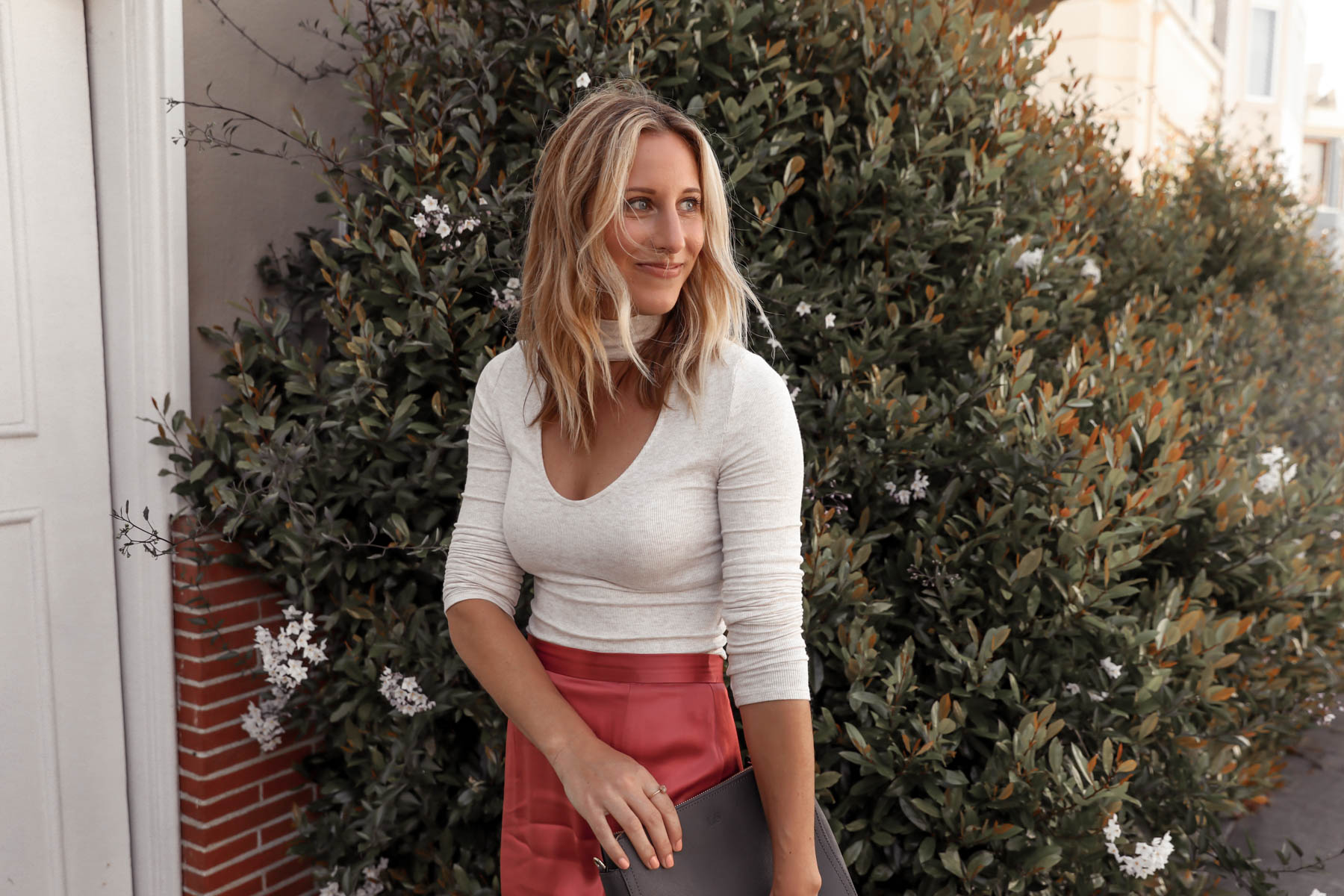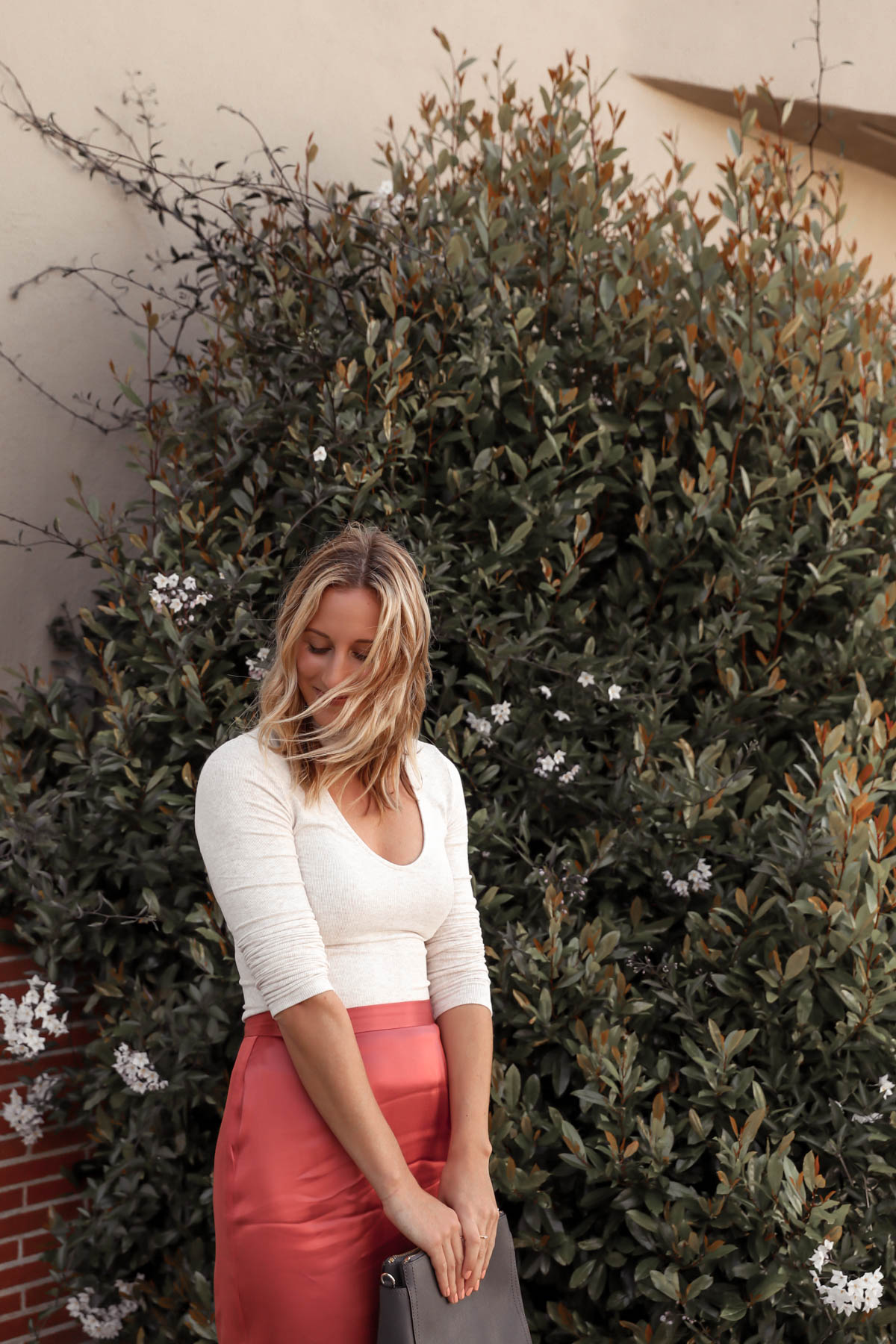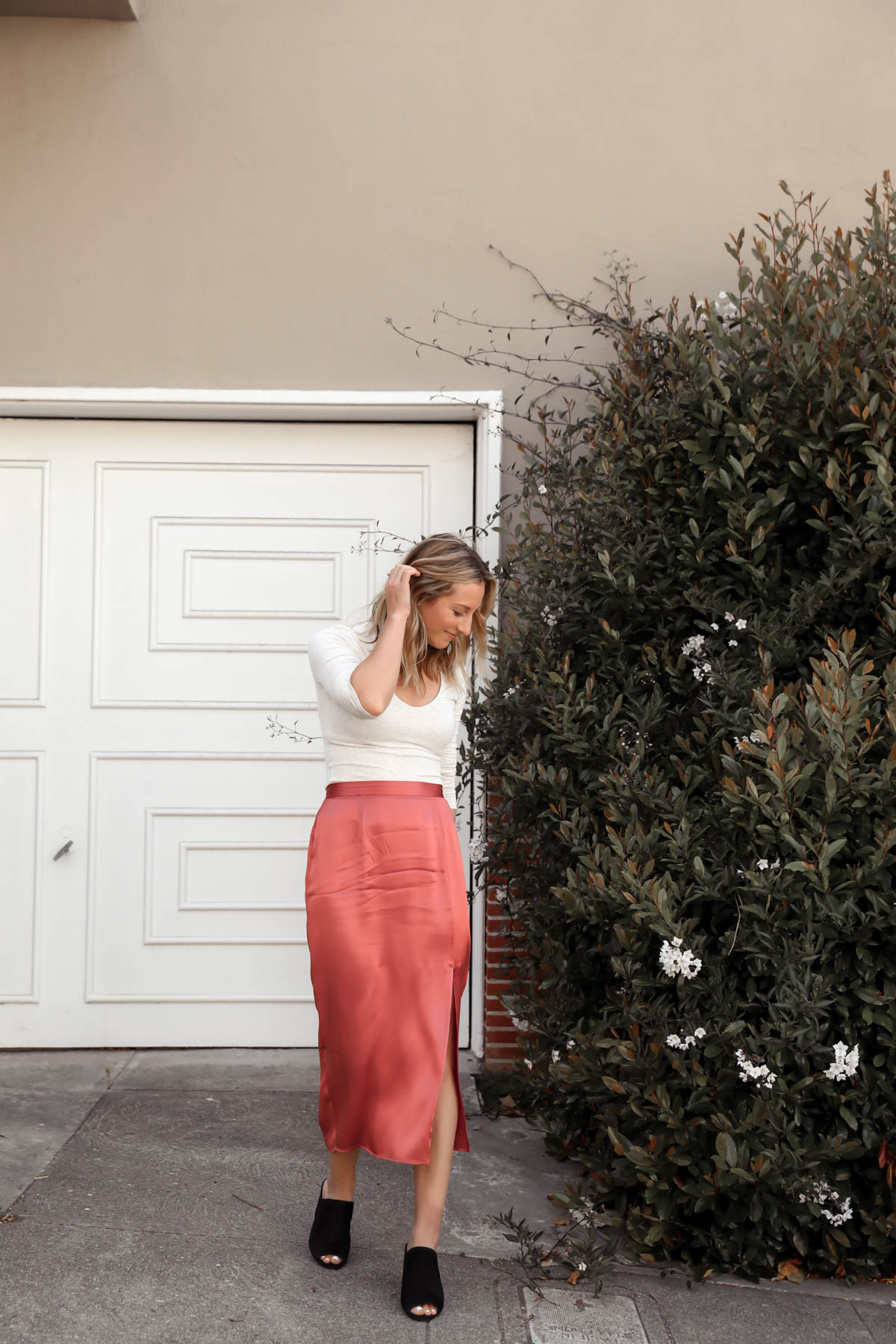 Weekend Wear
I finally bit the bullet and bought a pair of black high waisted culottes that I've been eyeing from Everlane. (They also come in tons more colors and are only $69!) They look great with my mules because they have the right amount of heel height to lengthen the look of the wide leg pant, which can sometimes look squatty in a flat shoe. I like to pair the wide leg pants with an off the shoulder top or blousy camisole. I love the print on this floral top from Urban Outfitters (one sale for $29 and comes in other colors & prints!). On Sundays, we like to take a picnic across the street at the park to play cards and watch the sunset. I love the fact that I can lay down the blanket and easily kick off my mules, sip some wine and watch the sun go down.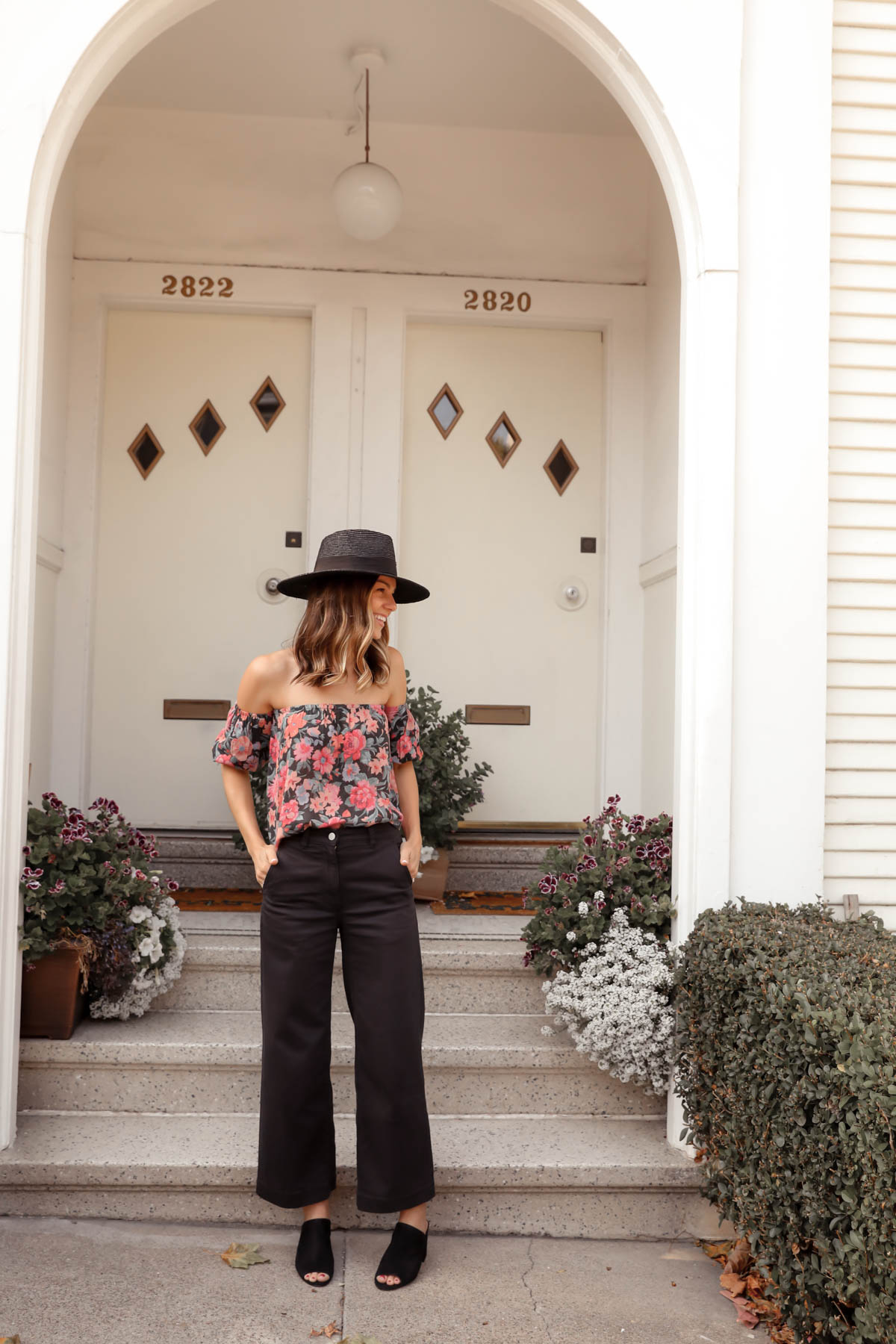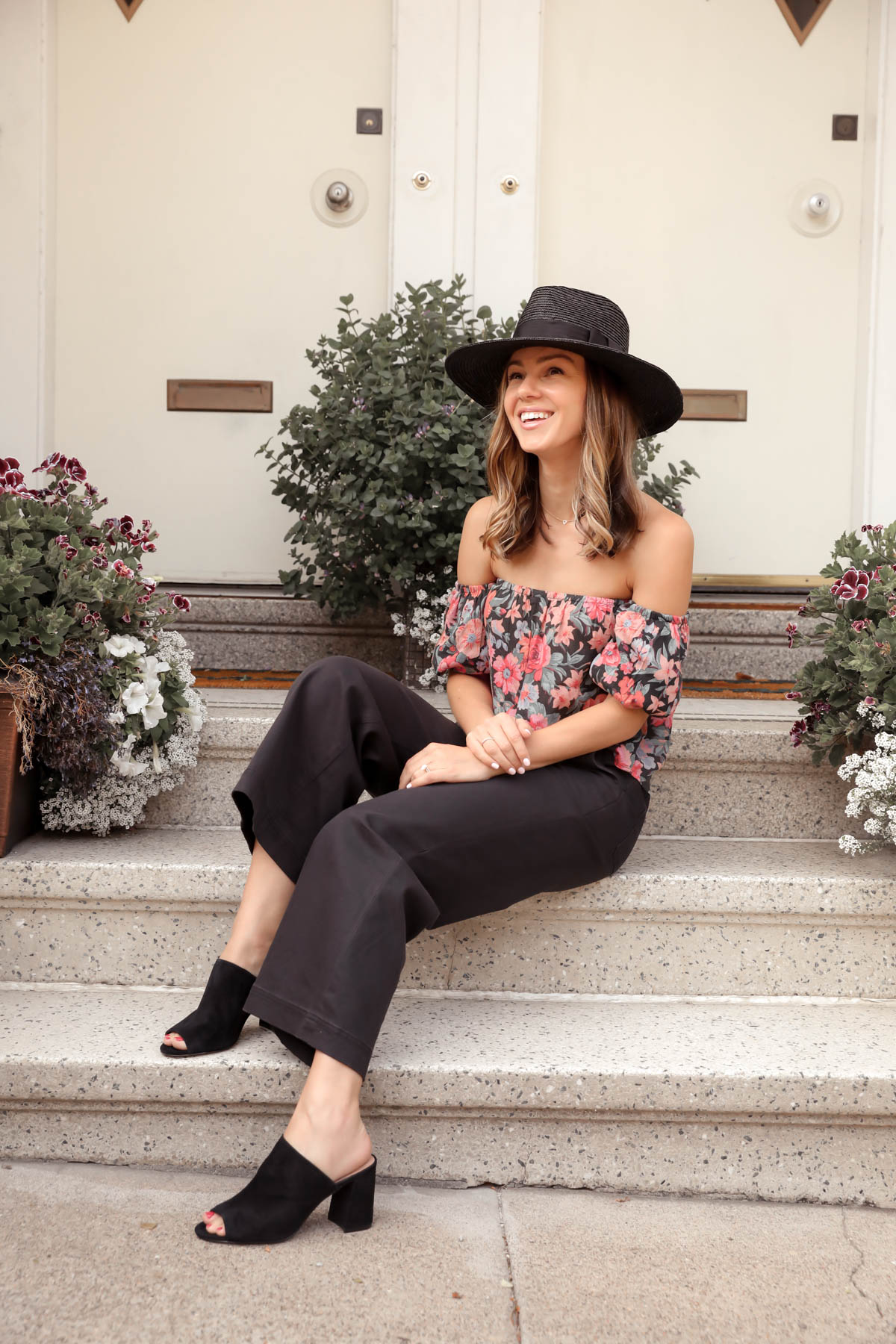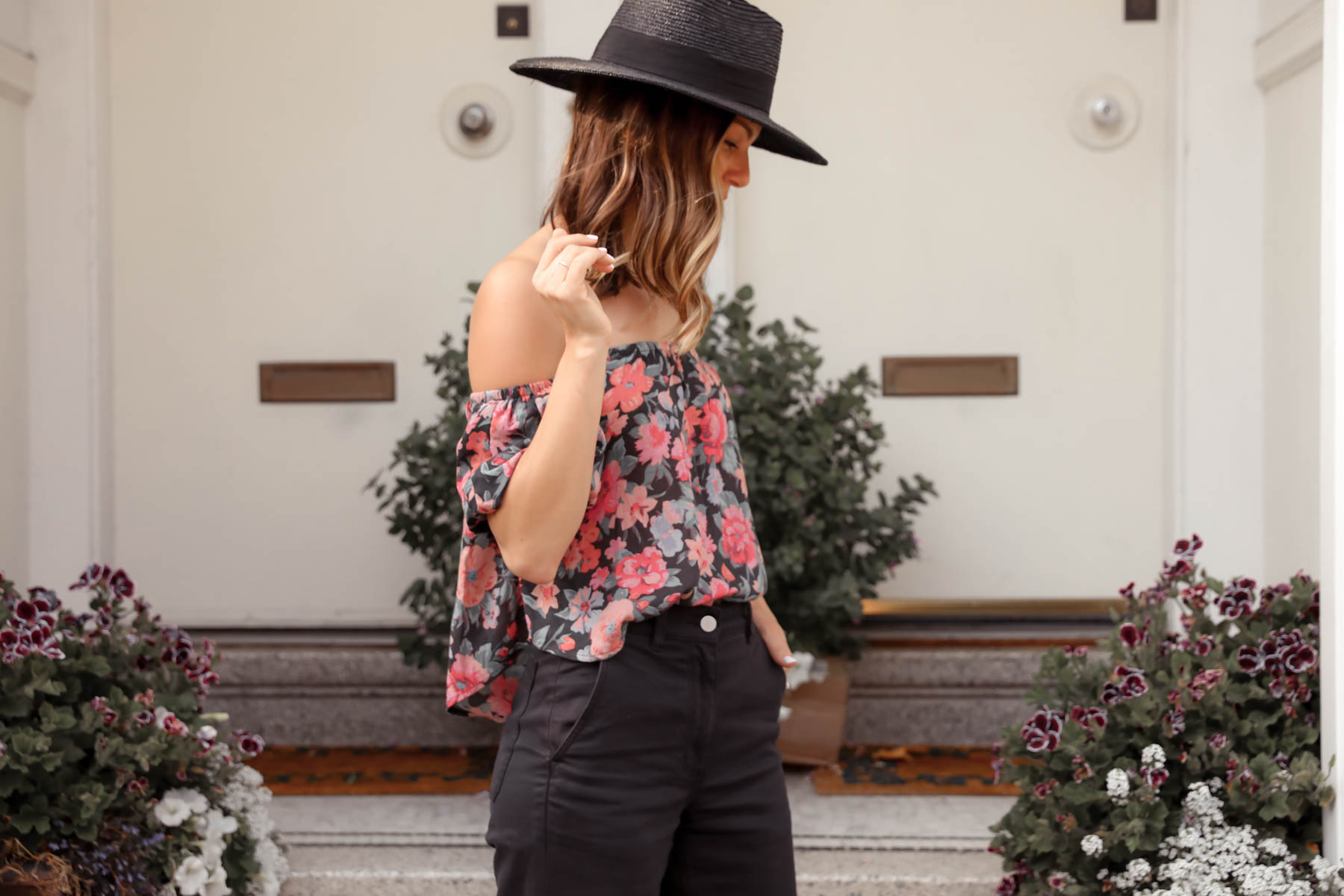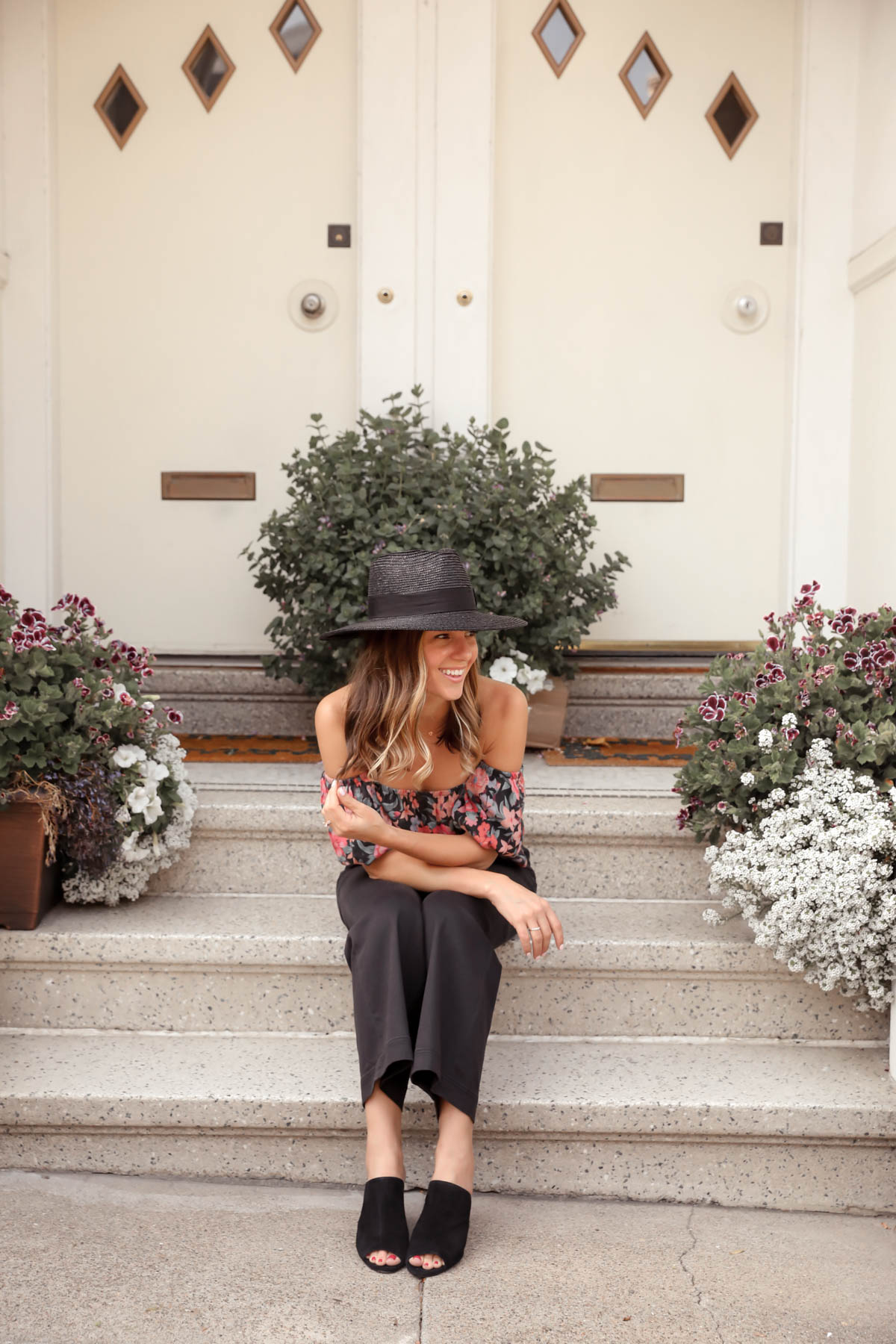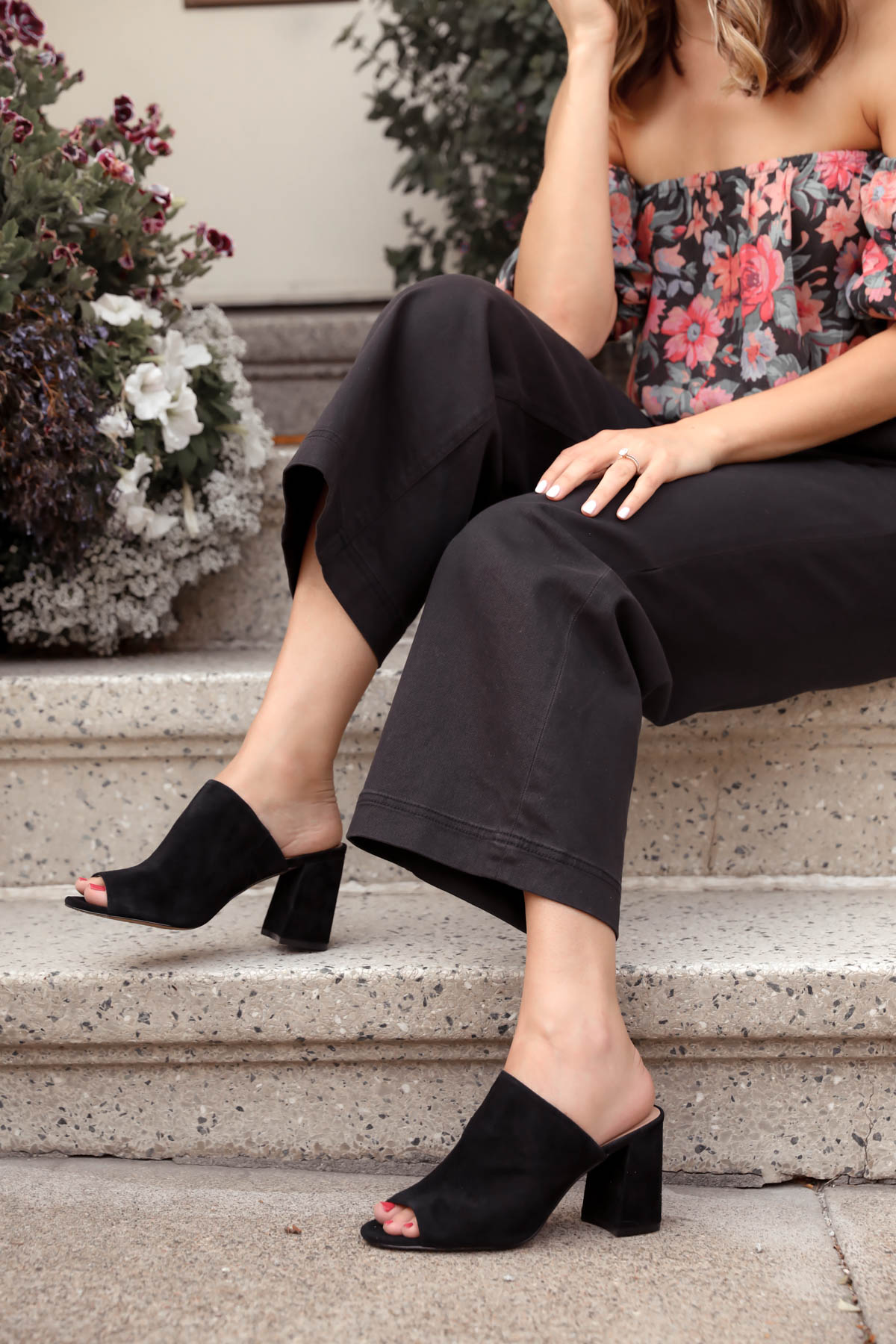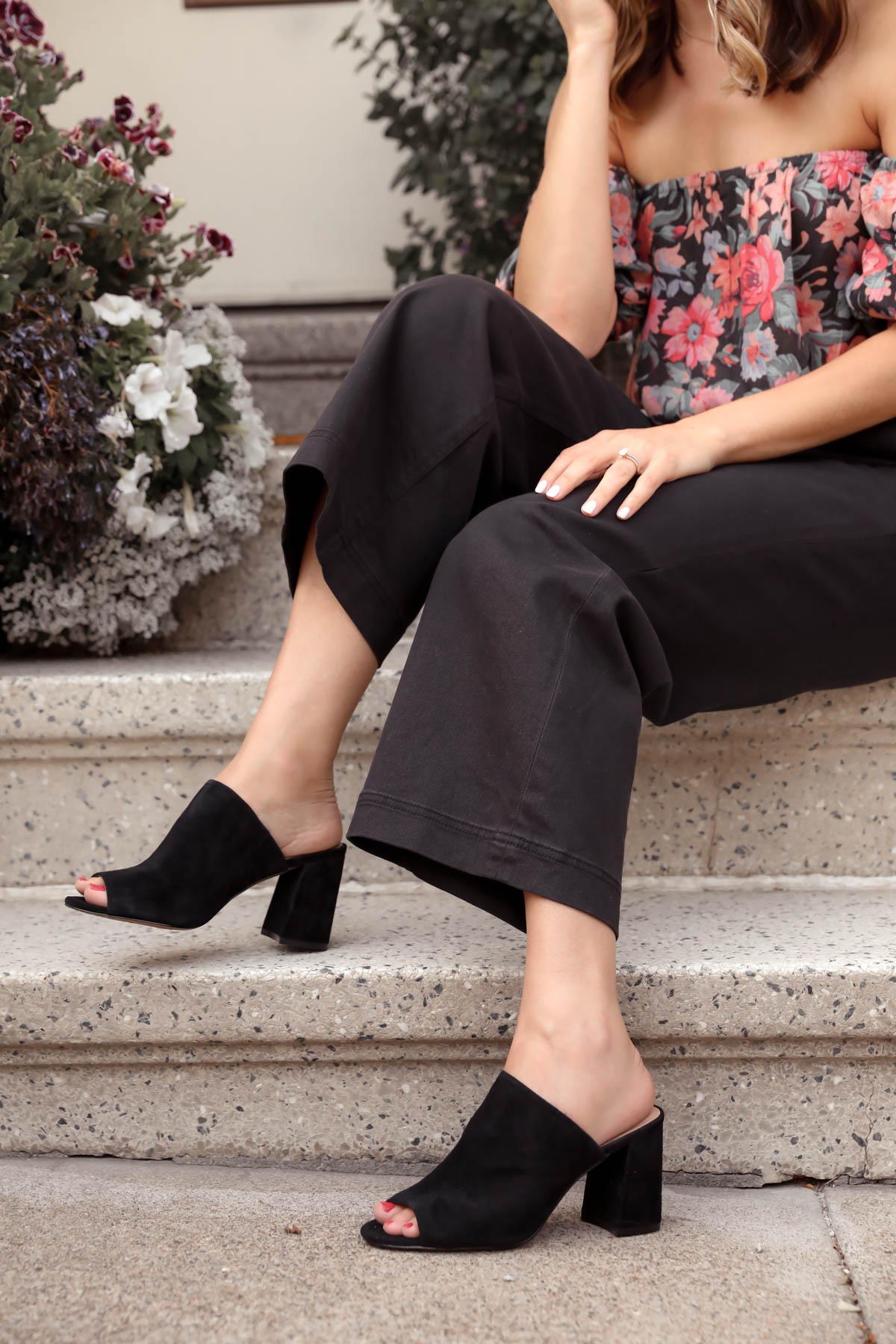 Which look is your favorite??
Shop The Post