Editor's Picks
5 Trends to Try This Season
posted on January 8, 2014 | by Amanda Holstein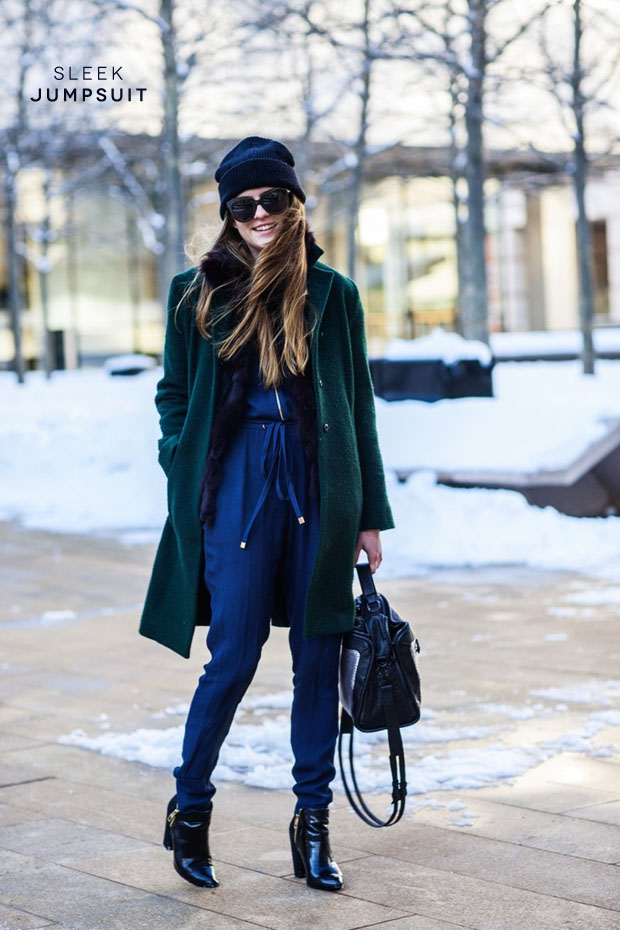 Each time a new year or new season rolls around, all I can think about is the new trends I'm going to mix into my fashion routine. Usually this makes me want to get rid of just about everything in my closet and start from scratch – but unfortunately, with my twenty-something budget, that's not really an option. Here are the 2014 trends I'm most excited to wear this winter season.
Mixing Textures
If you haven't gotten on this train yet, it's about time. Mixing textures is a simple yet chic way to make an outfit look super luxe. Try a fuzzy sweater with leather pants, or a silk top with tweed trousers, the combinations are endless.
Flared Denim
Although not necessarily a new trend, flared denim is a look I've always admired. Maybe it's because it reminds me of a chic 70's hippie, but when done right, this silhouette adds a touch of cool to any outfit.
Slightly Disheveled
I've never been one to look totally put together 100% of the time. So why not use that to my advantage and call it a trend? How about the slightly disheveled look. I like it.
Sleek Jumpsuit
I've always been a fan of the romper, so it only makes sense that the jumpsuit is becoming an obsession. Layer it with a sweater or just add a leather jacket for a night-out look. Who can say no to a onesie?
Pastel Coats
A pop of color in a dark, gray winter is just what the world needs. I've been eying this peach J. Crew coat for way too long now – I should probably just bite the bullet, huh?
What trends are you excited for in 2014?