Self Improvement
5 Healthy Ways to Start Your Day
posted on September 12, 2016 | by Amanda Holstein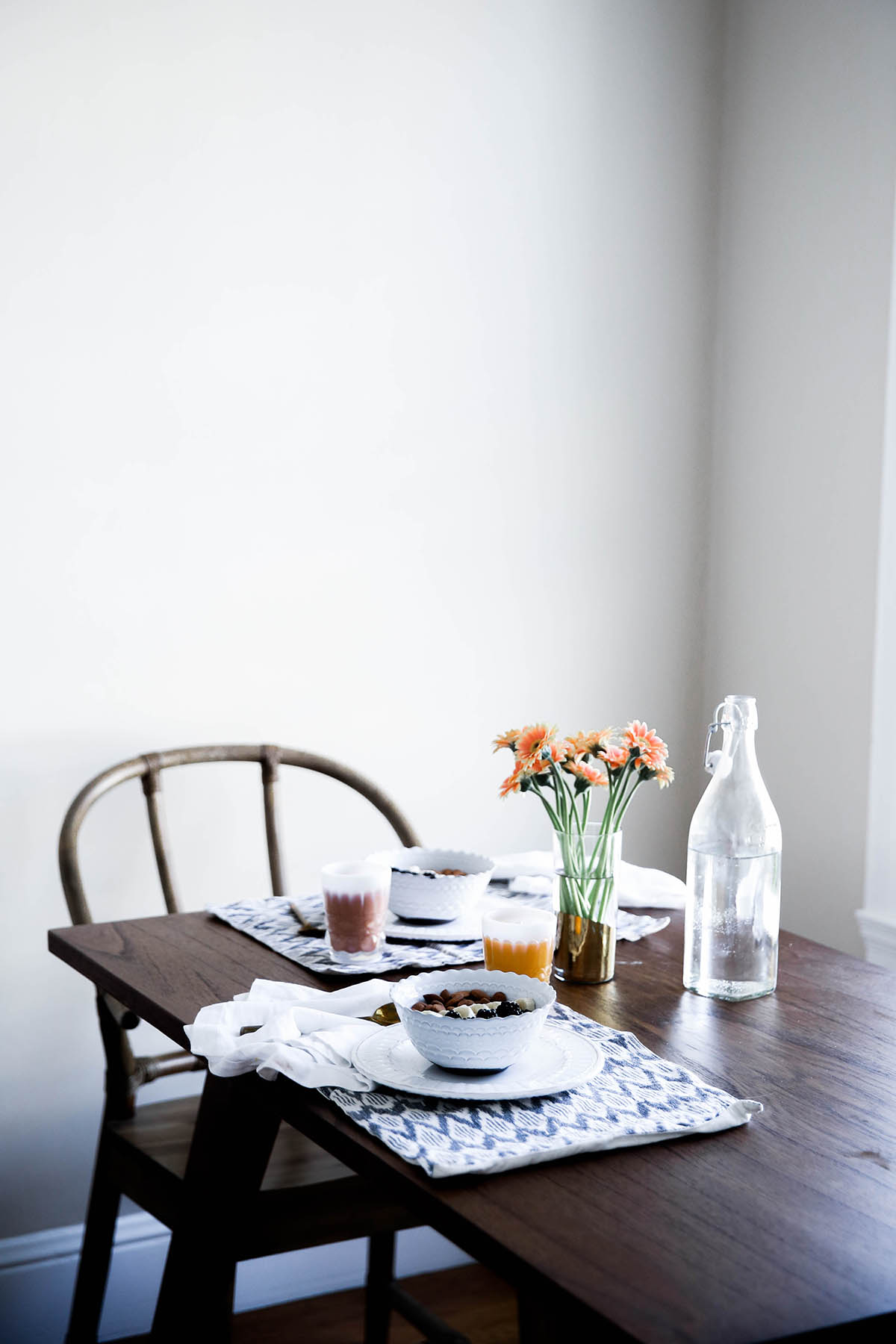 The way you start your morning can seriously impact the rest of your day. If I wake up stressed, my day tends to be stressful. If I wake up energized, my day tends to be productive. So why not take control of how your day goes by incorporating a few of these healthy habits into your morning routine!
1. Avoid Technology for 1 Hour.
Although I'm totally guilty of reaching for my phone first thing in the morning, try your best to avoid all technology when you wake up. Checking your Instagram or watching TV can overstimulate the brain. Giving yourself an hour (or 30 min) without any technology will help start your day on a more relaxing note.
2. Meditate (or fake meditate).
When I hear the word "meditate" I instantly feel intimidated. And for good reason — meditating is hard! Instead meditating in the traditional sense, try this: Sit in a comfortable place in your apartment and light a candle. Close your eyes and take deep breaths. Try your best to focus on your breathing and to put your other thoughts aside. You can do this anywhere from 2 minutes to 30 depending on what feels right for you. But I promise you, you will feel more relaxed and your brain will be more prepared to start your day.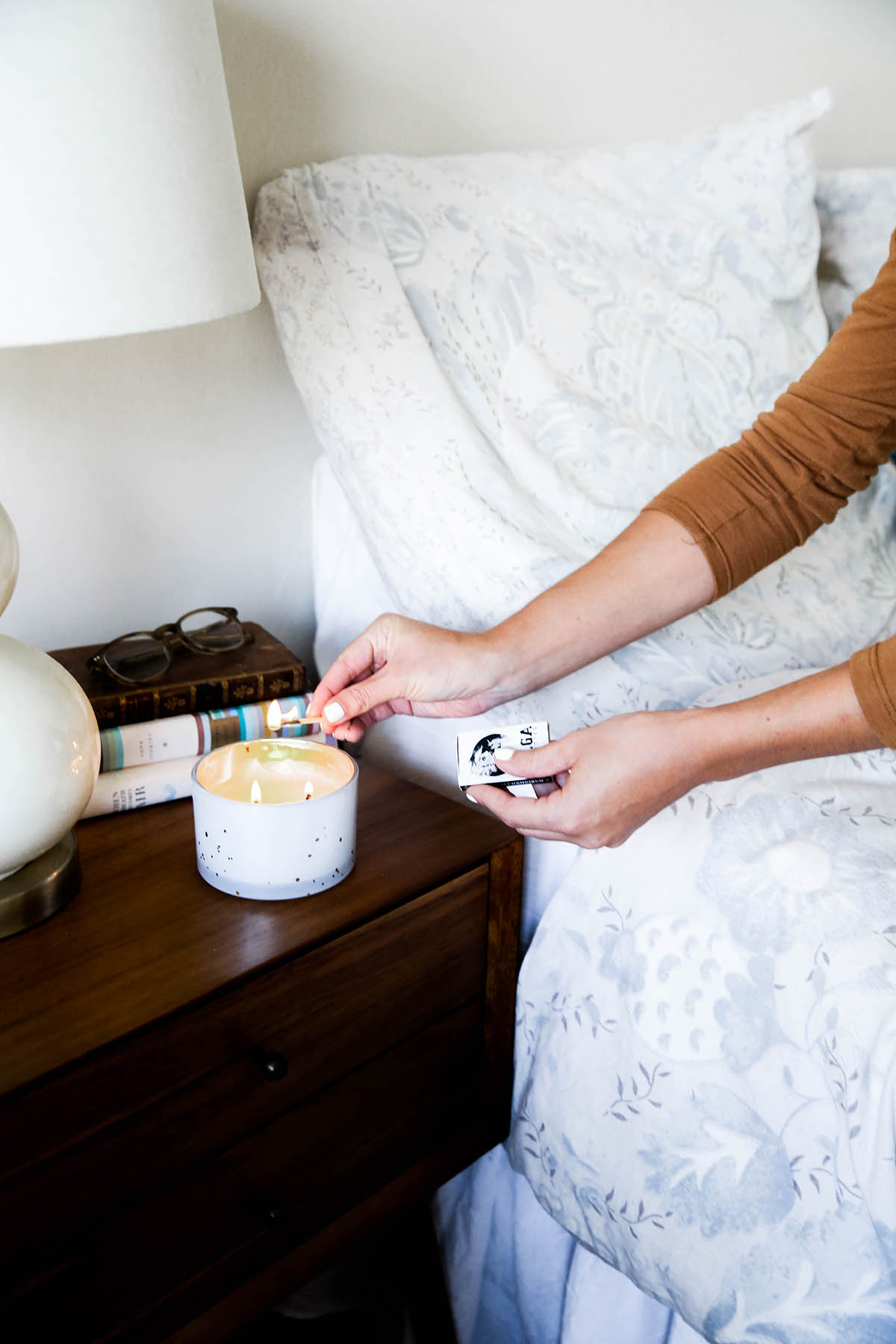 3. Stretch.
There's something about stretching first thing in the morning that just feels sooo good. It's like waking up your muscles in the most relaxed way possible. Take just a few minutes to stretch before you eat your breakfast or get ready for the day and your body will thank you!
4. Get lots of vitamins & protein.
The best way to feel happy and energized is to load up on vitamins & protein. So eating a healthy breakfast is a no-brainer. It's finding the time to eat a healthy breakfast that can be difficult. I'm a huge fan of smoothies in the morning for a few reasons. First of all, they're easy to make and don't require much time. Plus you can pack in a ton of healthy ingredients.
To make sure I load up on protein, fiber, and a meal's worth of vitamins, I like to add OLLY Smoothie Mix to my smoothies. The mixes contain plant-based protein and vitamins from all natural foods. Plus, the containers come with a scoop built into the lid so it's easy to mix and measure. I'm personally a fan of their Café Mocha and Peachy Mango flavors! You can just add water to make a simple smoothie or you can get creative with frozen fruit and more.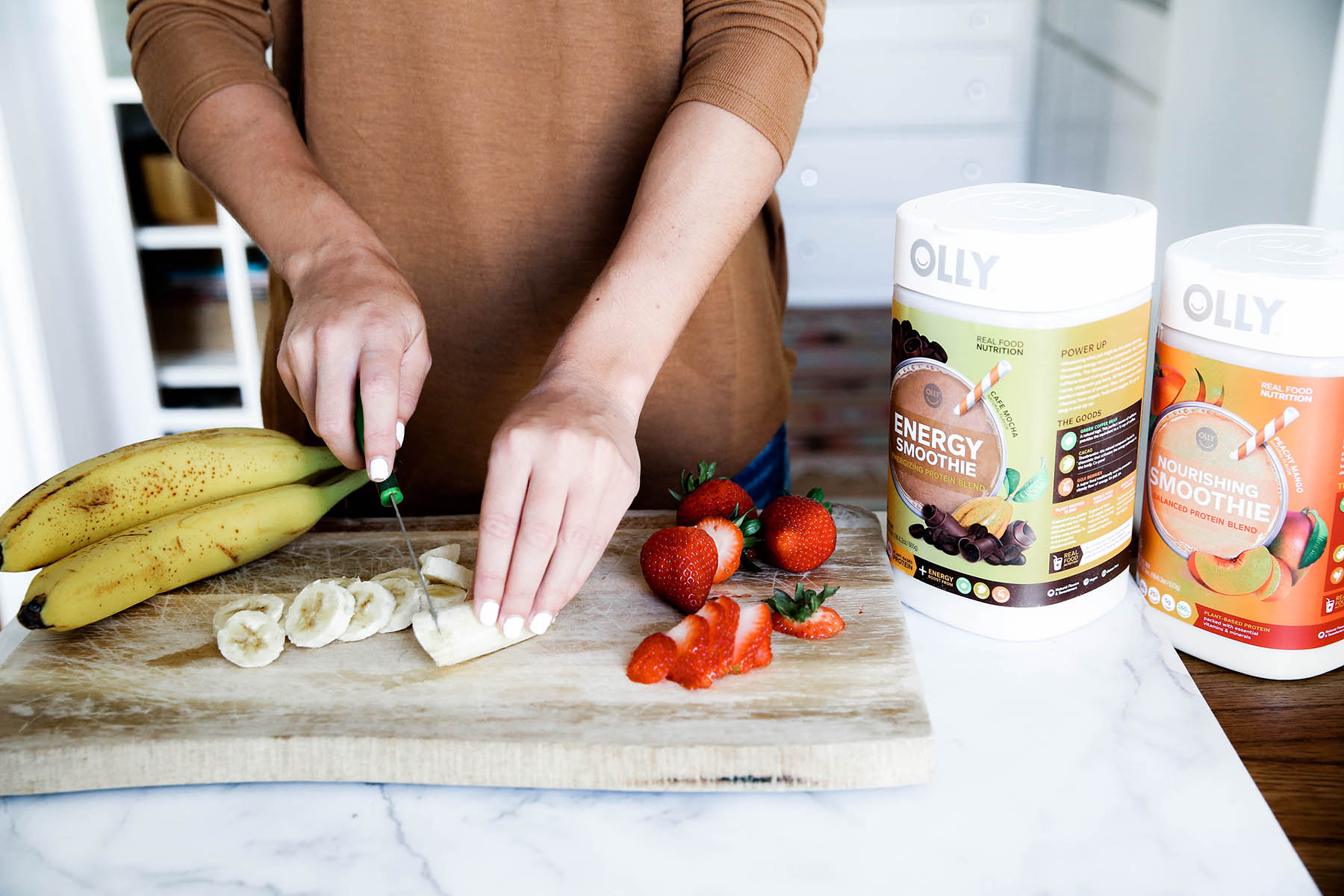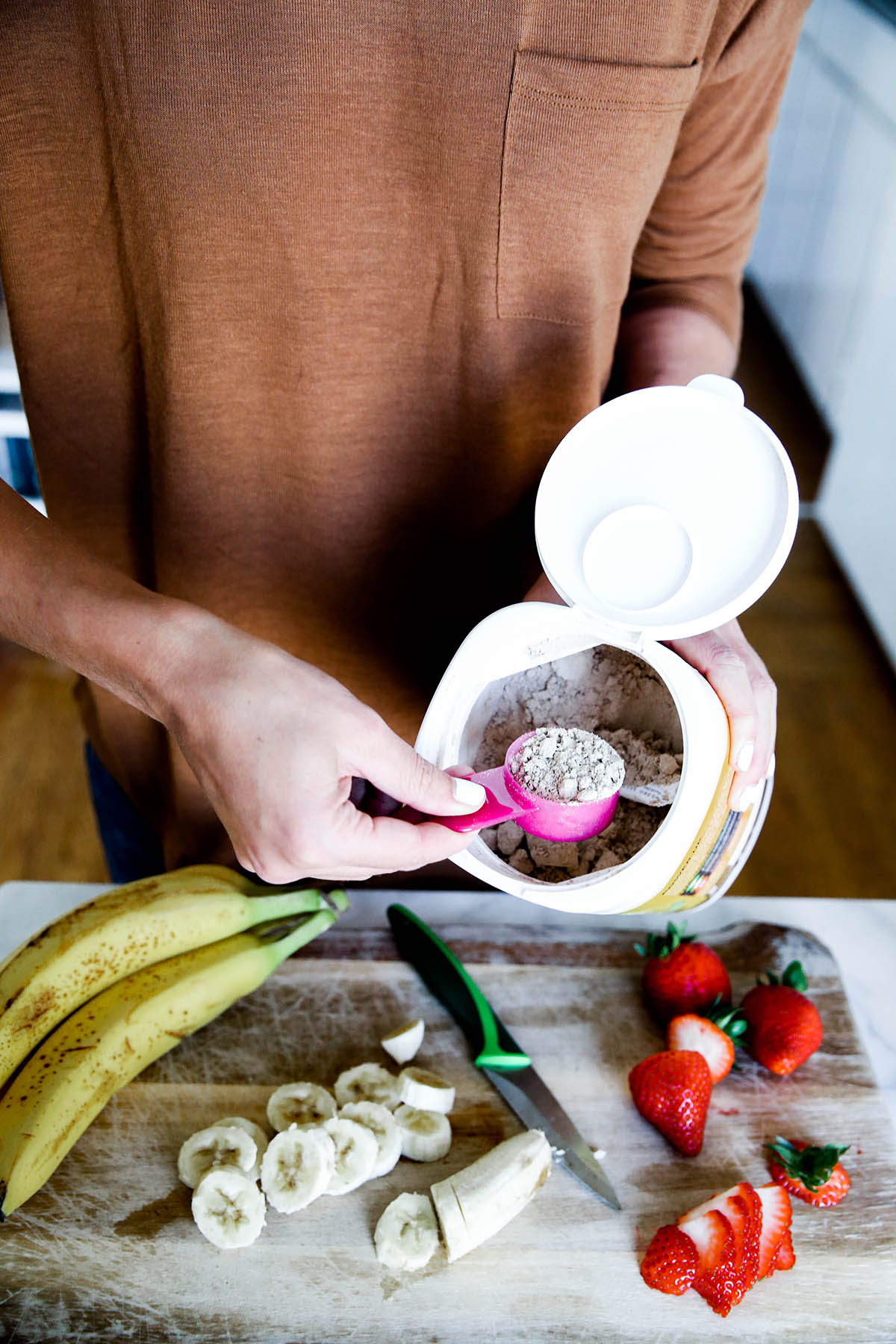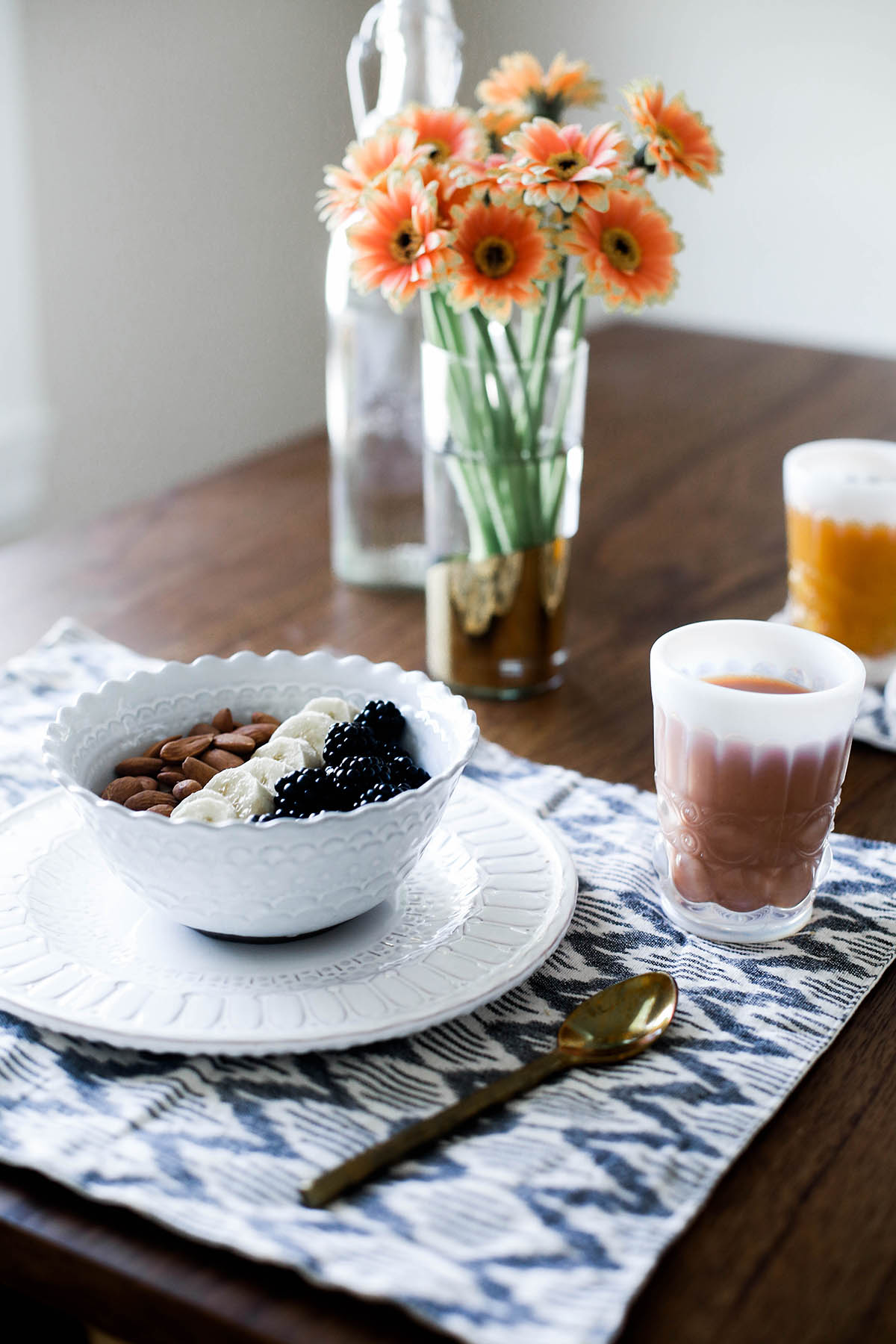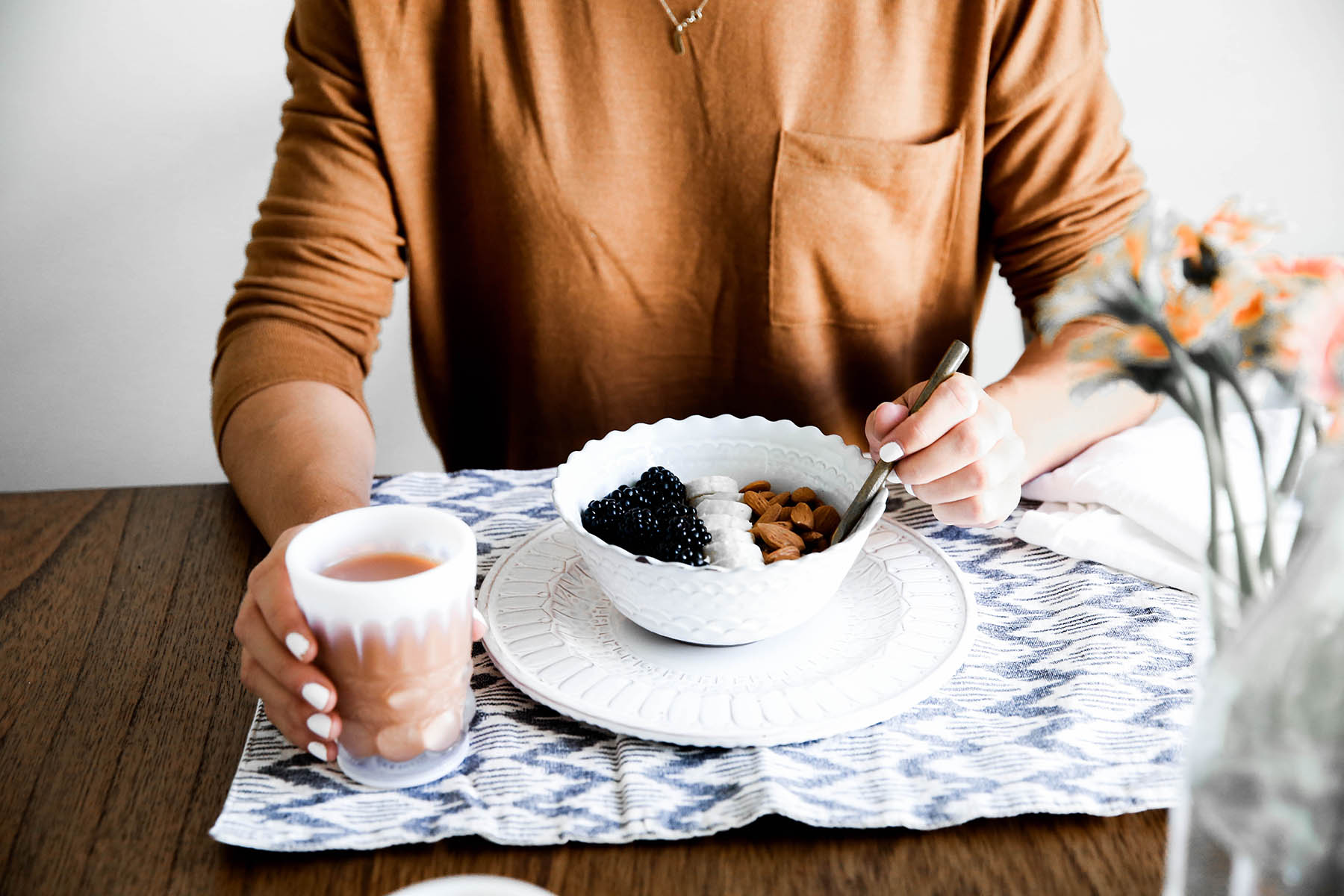 [one_half padding="0 4px 0 0″]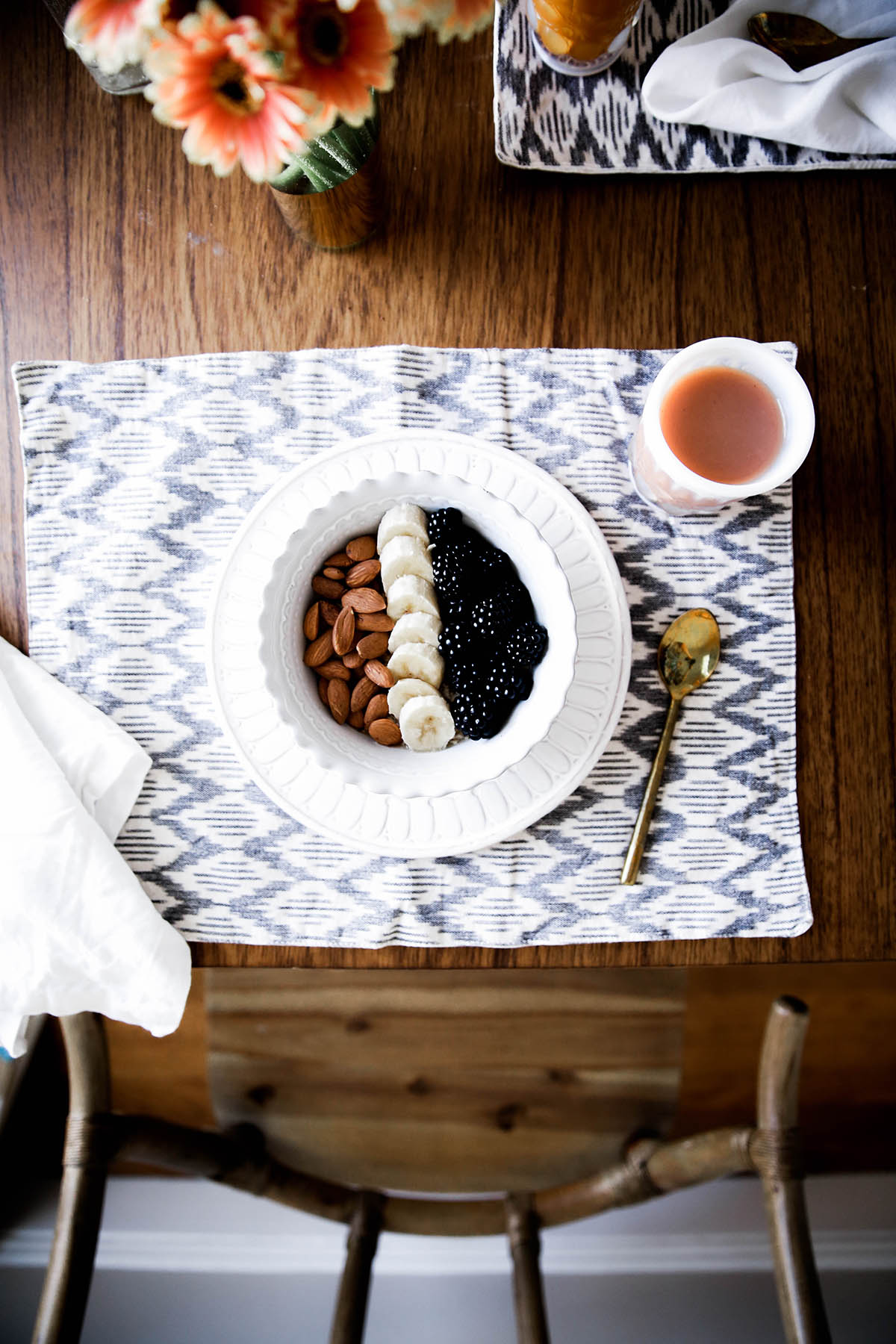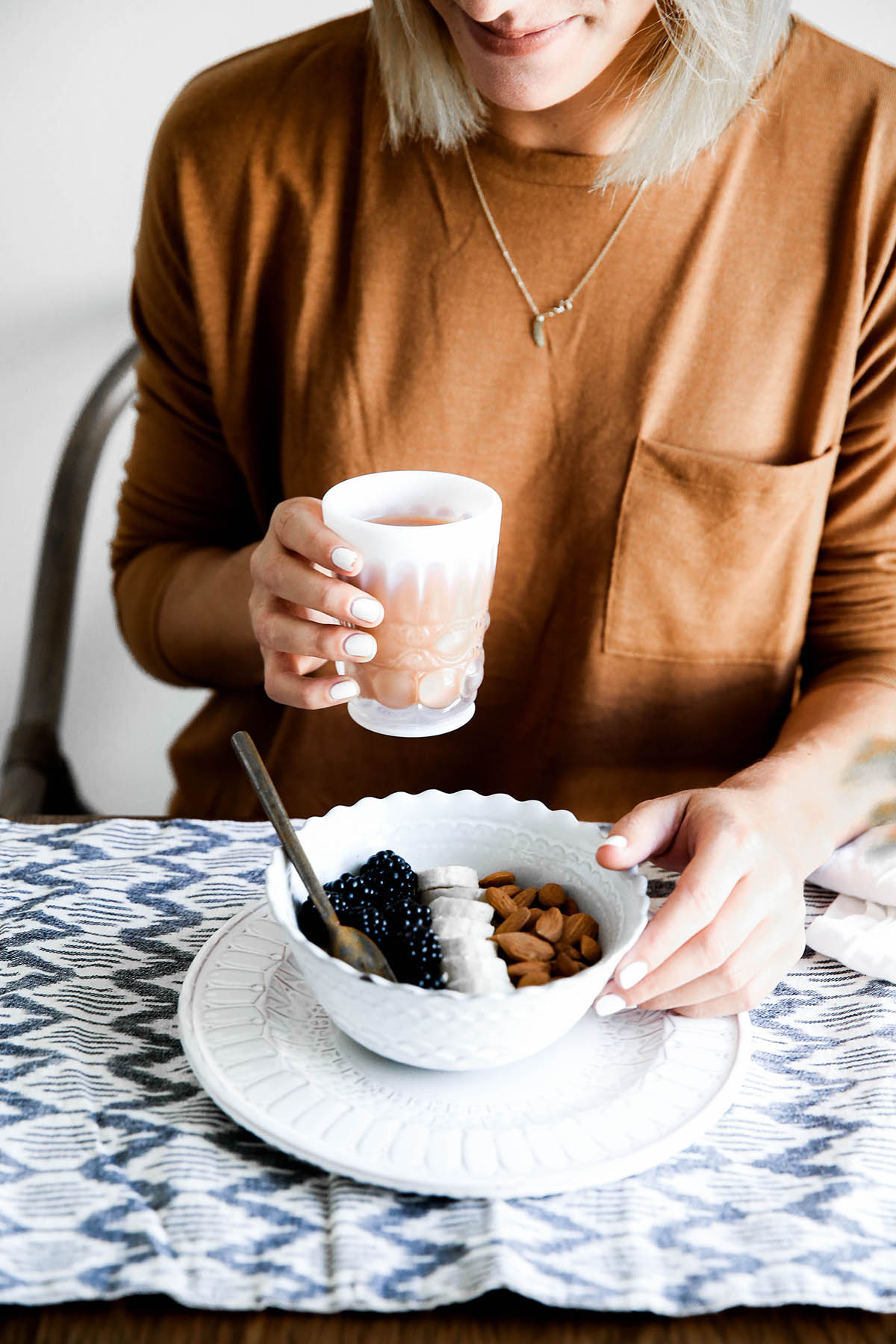 5. Think of 5 things you're grateful for.
Most of us put a lot of our attention towards the negative things going on in our lives, which ends up causing us more stress. I find that taking the time to appreciate the positive things in your life can really impact your mood. Try starting off each morning by thinking of five things you're grateful for. By doing this you'll begin your day with a more positive perspective on life.
Giveaway
ENTER TO WIN over $1,000 in prizes from OLLY Smoothies, including a six-month supply of your two favorite flavors,
a $500 Target gift card, a blender, and a $200 Athleta gift card! Just for entering you'll receive a $5 coupon for target.com.
Thank you to OLLY Nutrition for sponsoring today's post and for offering you lucky ducks this amazing giveaway!