Styling Advice
5 Money Saving Tips for Online Shoppers
posted on July 25, 2019 | by Victoria Broomfield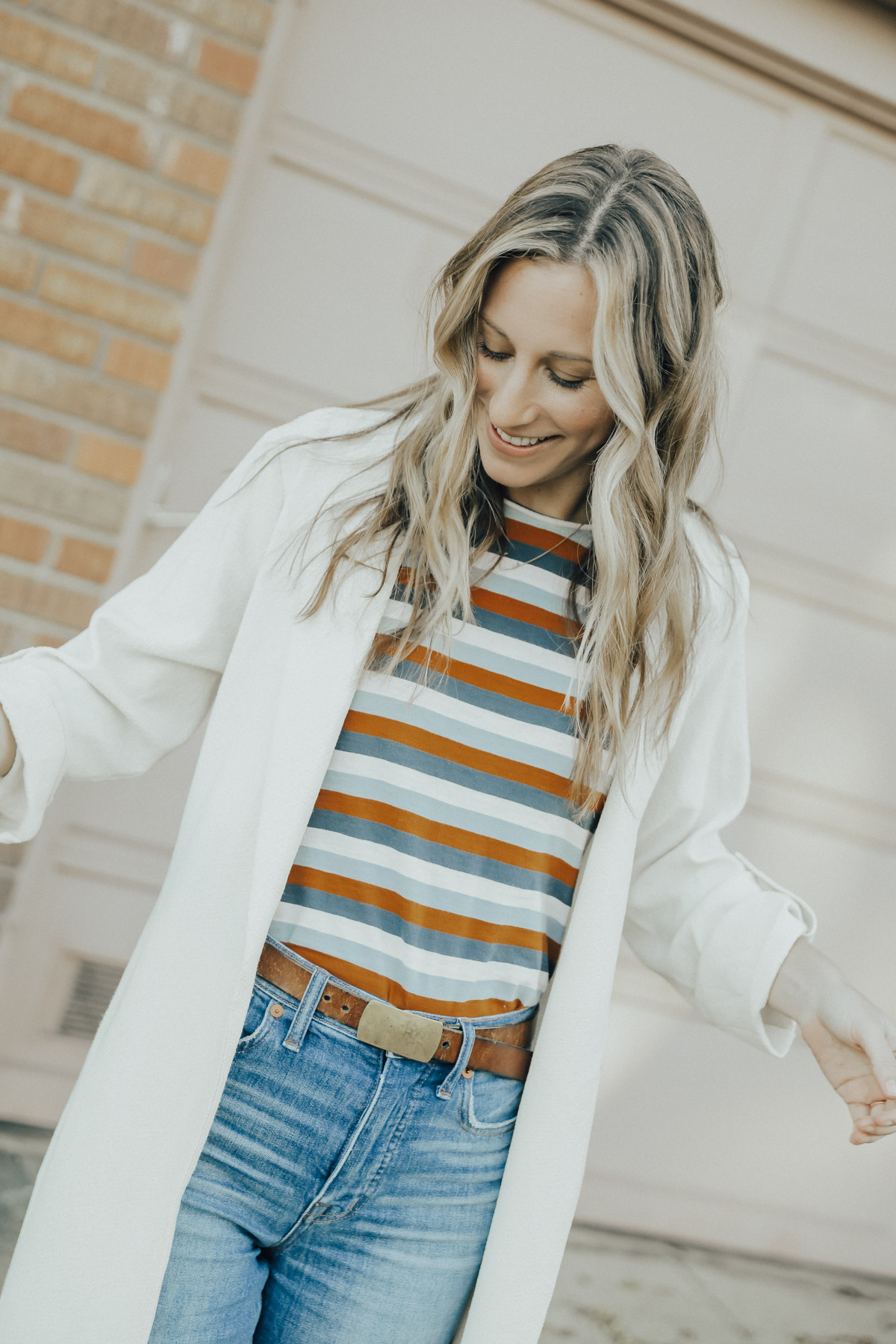 OK, you guys. Let's talk about online shopping and saving money – two things we all enjoy! I love the idea of shopping without having to get out of my pajamas and brave the crowds. Online shopping has become such a convenient way for us to buy the things we love, but what's even better is that there are some really great apps out there to help get the most out of our money while doing so. I wanted to share some of my favorite tips and tricks with you because saving in your twenties can be difficult and these are some super easy ways to save while shopping online.
Honey
Let me introduce you all to the Honey app. I'm telling you right now, this is a game-changer. The Honey app is a browser extension that automatically searches for active discounts and applies any that work for the items in your online cart. I use Honey on a regular basis because it ensures that I am getting the best deals on my purchases. There are so many different discount codes floating around online, it is nearly impossible to find them all on our own. Honey keeps the buyer's remorse away by giving us access to all those codes.
One of the best things about Honey is how simple it is to use. Once the extension is installed to your internet browser, the icon lights up with a number anytime it finds discount codes when you are checking out online. Easy as pie. There is even a Honey app for your phone, where you can scroll and see some of the most popular active discount codes for your favorite stores. There is a lot of savings in your future with Honey!
Rakuten
Another money-saving extension that I use all the time is Rakuten. Formerly known as E-bates, which you may have already heard of. The Rakuten extension is extremely practical because it alerts you when cash-back is available for your purchase. It's easy to feel good about shopping online when you are getting a percentage of your money back at the same time you are spending. I mean, who doesn't love cash-back?!
When shopping on a site that Rakuten offers cash-back for, you will get a notification asking to activate your money back. Once you click that button and complete your purchase online, within a few days your money back will appear on your Rakuten account. Patience is key with this one because even though the amount back may seem small, Rakuten holds onto it for you, and four times a year sends you a check for all the cash-back you earned during their quarterly timeframe. It's so convenient, and it feels like free money.
Shoptagr
I consider Shoptagr to be my private investigator of online shopping. If you are like me, you put a lot of thought into how you are spending your money. After all, we work hard and want to make sure we are shopping sensibly, right? By installing this program on your browser, you can save all your potential online purchases in one place and get notified anytime one of your items drops in price. The perfect place to keep an eye on things while you "think about it".
Shoptagr is also a great tool to use when you miss out on the things you wanted but couldn't get to in time. You can add out-of-stock items to your watch-list and get a notification as soon as they come back in stock. No more compulsively checking websites for price drops and restocks – Shoptagr takes care of it for you!
Poshmark
There are so many buy/sell clothing websites out there, but my personal favorite is Poshmark.
This website and app is an online marketplace where you can buy and sell new and used clothing at a negotiable price. Buying clothes on Poshmark is a unique experience because you can negotiate prices. Whether the pieces you buy are new with tags or gently worn, buying clothes at a huge discount is never a bummer!
Just as much as I use Poshmark to buy clothes, I also use it to sell the things in my closet that don't get the attention they deserve. Selling your used clothing is a great way to earn some money on the side in your twenties, and Poshmark makes the process so easy. It only takes minutes to upload photos and a description of the things you want to sell. Once you do that, they are immediately available for people to make you an offer. If you have things in your closet just taking up space and going unworn, check out Poshmark and make some extra cash.
Rewards Programs
And finally, this last little trick is the least specific but can result in some awesome savings when you use it to your advantage. Rewards programs! A ton of online shops have some sort of free program that offers savings at different times. You can usually get a discount code just for signing up.
I always recommend utilizing these programs with the stores that you shop at regularly. These programs are effective and you will get the most out of them with companies you are already loyal to. Do some research and find out if your favorite stores offer a rewards program. It is a simple way to come across fun perks and savings every now and then.
Whew! That was a lot of information. Shopping and saving do not seem like they go hand-in-hand, but with these tips and tricks, they totally can. Shopping online is so convenient, and now saving money can be too. Happy shopping and happy saving!
Do you use any apps or websites to save while shopping? If so, please share!