Self Improvement
5 Podcasts You Should Listen to if Self-Help Books are Too Expensive
posted on September 26, 2019 | by Nicole Rowe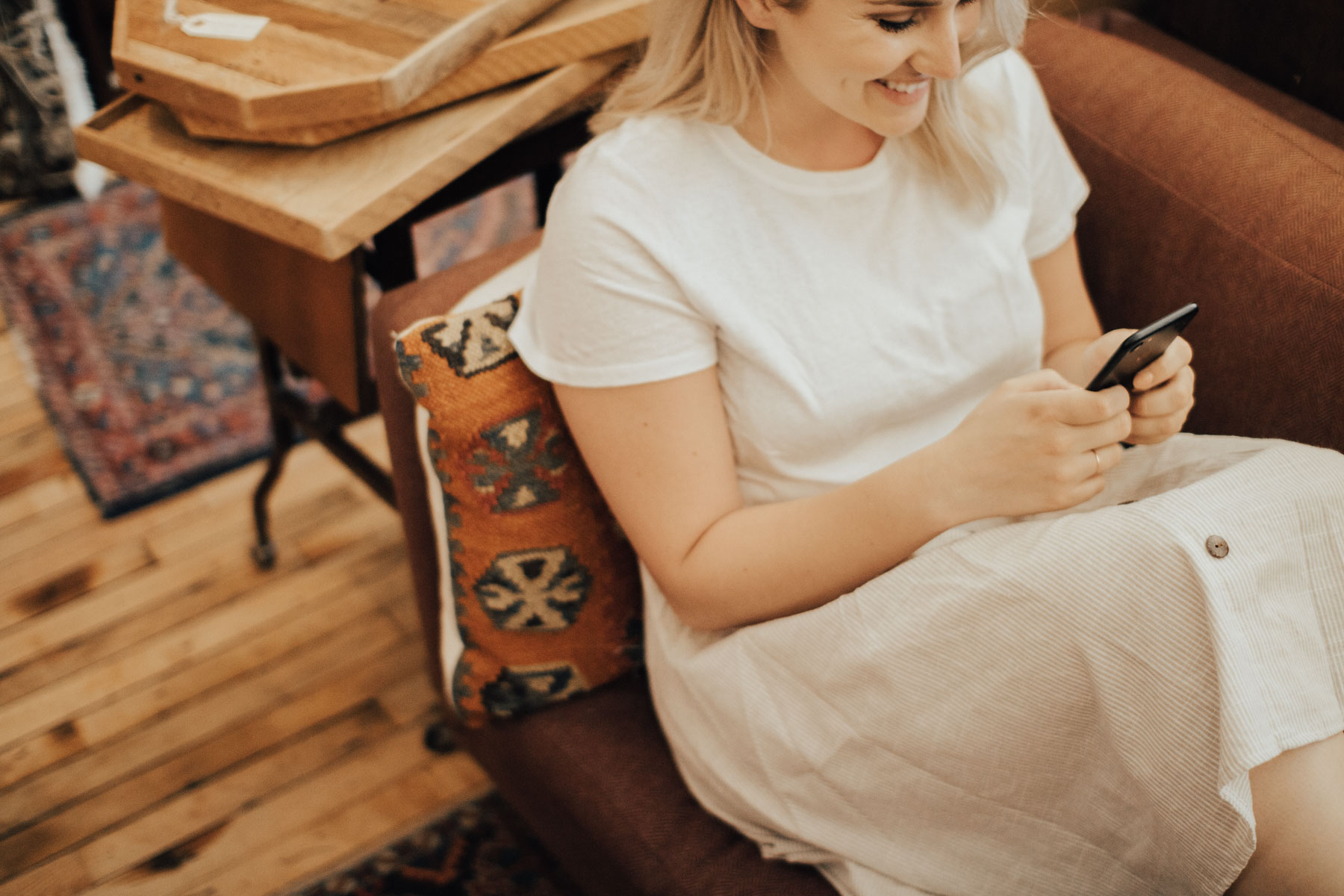 There are tons of great podcasts out there but one of my favorite genres to listen to is the shows that focus on self-improvement, career advice and those that explain sensitive or complex topics in a casual and real way. They're my version of self-help books. I can learn something on the go while making a mental note of what I could be doing better in my life.
Recently, I have found five podcasts that I feel are the most beneficial to my mental, physical, emotional and spiritual health, as well as my constant need to know what is going on in the pop culture world. Each show offers a little something different than the others. I hope you give one a try! I think you'll enjoy if you love a good podcast as much as me!
First of all, these ladies are my dream best friends. Krista and Lindsey are some of the most real people you'll find in California. I met them at a marketing conference in Arizona and then found myself taking Lindsey's spin class at Soul Cycle in Santa Monica later on. That is the best part about them – they're crazy real. They invite some of the coolest guests on their podcasts to discuss health, wellness, spiritual life, sexual intimacy, friendships, relationships, and how to be badass businesswomen. What more could you need?
Also, I grew up in Southern California, so listening to their podcast weirdly brings me home. Do you ever have those weird things that do that for you? Anyways, this is a great podcast to start adding to your collection. They have almost three years of weekly content for you, so you better start now!
This is a podcast and a new show on E! I can get sucked into this group of ladies for hours. They keep me updated on all the drama surrounding pop culture and give me a good laugh while doing it. I consider myself the queen of pop culture (credit to the ENews Instagram page) so I'm constantly in the know. And now I get to listen to this podcast (or watch their TV show – also called Lady Gang) and have three ladies I love update me instead!
My favorite thing to do while listening to or watching Lady Gang is to pour myself a glass of wine and chill. It doesn't take a lot of brainpower to listen to them and you can just relax. It doesn't make you feel like, "Oh wow I should make that recipe tomorrow!" or "I'll try that workout." It's just fun information you probably won't need again but will keep you entertained for the night.
First of all, are you following the Skinny Confidential on Instagram? Because if not, go do that right now. When I say Lauryn Evarts-Bosstick is everything, I mean she is truly EVERYTHING. I wait patiently for her Instagram stories because they are so informative and perfectly branded. Her podcast Him and Her (that she does with her hubby) is the same deal.
You are always learning something and she's constantly real and open with her listeners. I mean, can't we all appreciate a girl willing to share her boob job secrets?! I follow her morning routines and her advice on food all day, every day. It's just nice to find a person you really trust on Instagram or in the podcast world. It makes you feel like you have a best friend simply giving you advice. Her podcast is perfect for those looking for more heavy information on specific topics but shared in a fun, charismatic way.
The Skimm website was a HUGE help when I was competing for pageants, so I naturally gravitated toward the podcast. It basically explains big news stories in simple/basic terms, which I really appreciate. They stick to their brand and their voice, so it feels like a friend is just updating you on the news minus the umms and likes. Perfect, right?
As much as I like this podcast, I don't go too crazy binging their episodes because they're really business heavy and can be a bit overwhelming for me. I recommend starting slow and taking your time with it. I promise there's tons of value in listening! Happy skimming!
Last, but not least, is Goal Digger by my fave – Jenna Kutcher. Sign me up for any businesswoman fierceness that you can find. I love listening to her advice on how I can improve my life, but broken down into simple steps. She makes me feel like anything is possible and like I want to give everything I do my absolute best effort. I love how she shares personal stories AND business advice on how to make your business thrive. Women encouraging other women the way she does is such an amazing thing and we need more of it!
These are my five go-to podcasts when it comes to advice/life/career tips. You really can't go wrong with any of them. So open up that podcast app and check them out and see if anything sparks your interest!
Did I leave any must-listen shows out when it comes to the career and self-improvement category? Tell me which ones and why you love them!