Self Improvement
6 Wellness Trends to Try This Fall
posted on September 26, 2017 | by Chelsea Becker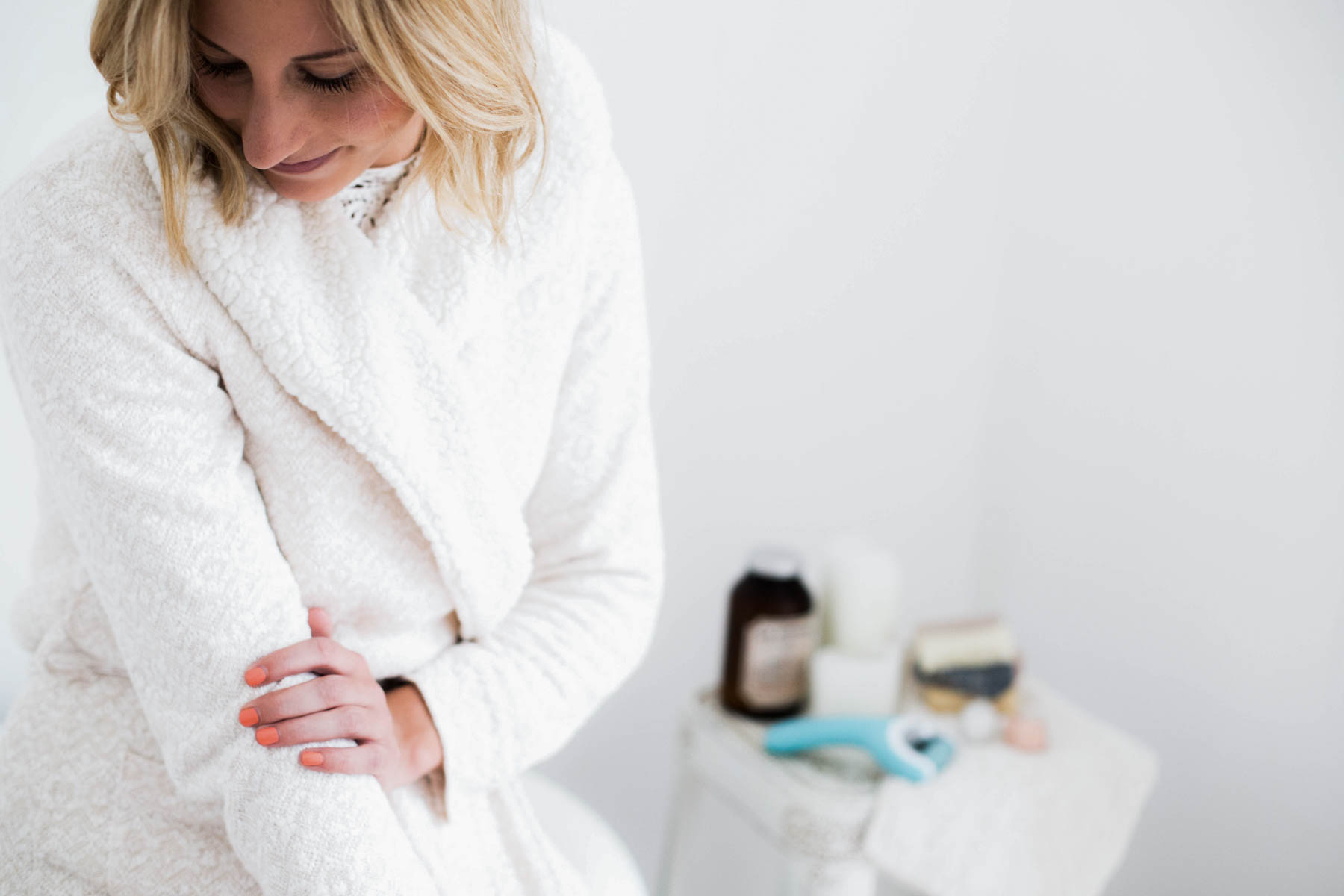 Happy fall, everyone! It might not be obvious, but in my opinion, this season is the best for all things wellness. Without the hectic events of summer and with colder weather on the horizon, it's the ideal time to focus internally (which is what wellness is all about). For me, this means upping my wellness game and trying new practices that make me feel great. Whether you're new to wellness or are looking for updated ideas this fall, here are six.
Dry brushing
If you aren't on the dry brushing train yet, it's an easy place to start. Basically, you're using a brush to firmly stroke your body before getting in the shower (see here for a tutorial). It's not only amazing for exfoliating dead skin cells, but also for detoxing your body and flushing out toxins. Plus, it feels super lux before getting into a warm shower on a cold day.
Hot lemon water
The easiest wellness practice ever, especially on chilly mornings! Simply heat up lemon water and drink it 30 minutes before you eat anything. This method has been around for centuries, and it's a savior for digestion, your immune system and a healthy complexion.
Infrared saunas
Back in the day, I used to go tanning, but after learning about how incredibly harmful tanning beds are, I gave up my "get warm" hobby. But I miss it! Luckily, there's a solid replacement: infrared saunas. They're majorly trending in the wellness world, and they essentially heat your body up to release sweat and toxins in a healthy way. This not only strengthens your immune system and aids with aging, but it's shown to deeply relax and improve sleep. And how cozy?! You can find them at gyms, spas, or can even buy one for your house if you're that obsessed.
Heated workouts
Bikram and other heated yoga classes aren't new, but something that recently popped up on my ClassPass schedule was "heated Pilates." The intention is the same – to loosen up your body and aid in detoxification via heat – but it's a fresh take on hot yoga. Bring a towel!
Meditation corner
If you're a fan of meditation, make your practice cozier with a designated corner. Bring in a couple pillows, blankets, candles, and anything else that makes it feel like a special nook. I love coming to mine before bed when I want to cozy up and calm down. Follow your meditation session with some journaling and gratitude – the ultimate fall wellness combo.
Self-love baths
My favorite way to end a long, cold day is with a bath. Like pretty much every night in fall and winter. Throw on a face mask, light an oil diffuser, blast your spa music, and give yourself much-deserved self love. No phones allowed!
Do you have any special fall wellness trends for me to try?
How do you relax in fall?