Outfits
What to Wear in Weird Transitional Weather
posted on March 15, 2018 | by Amanda Holstein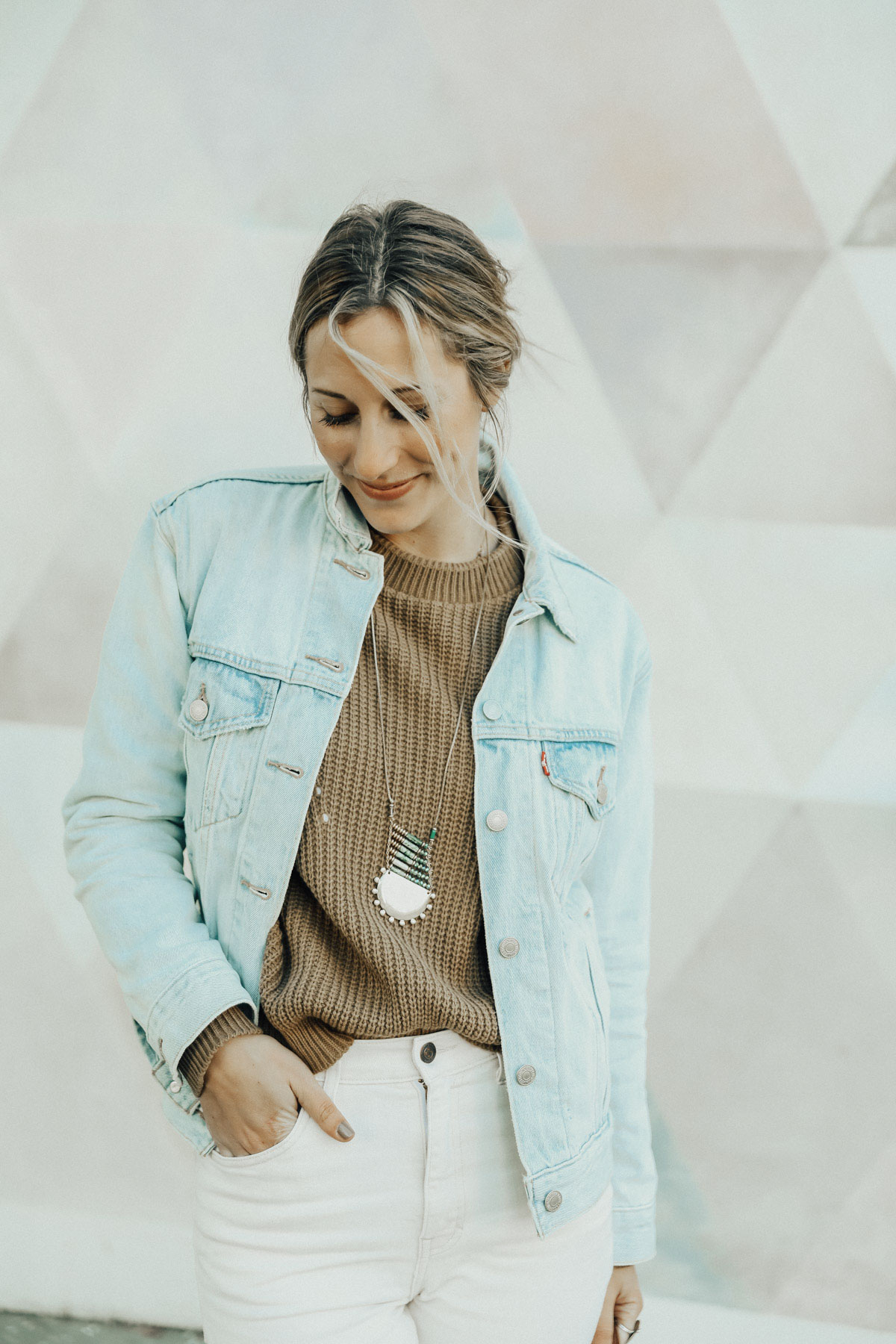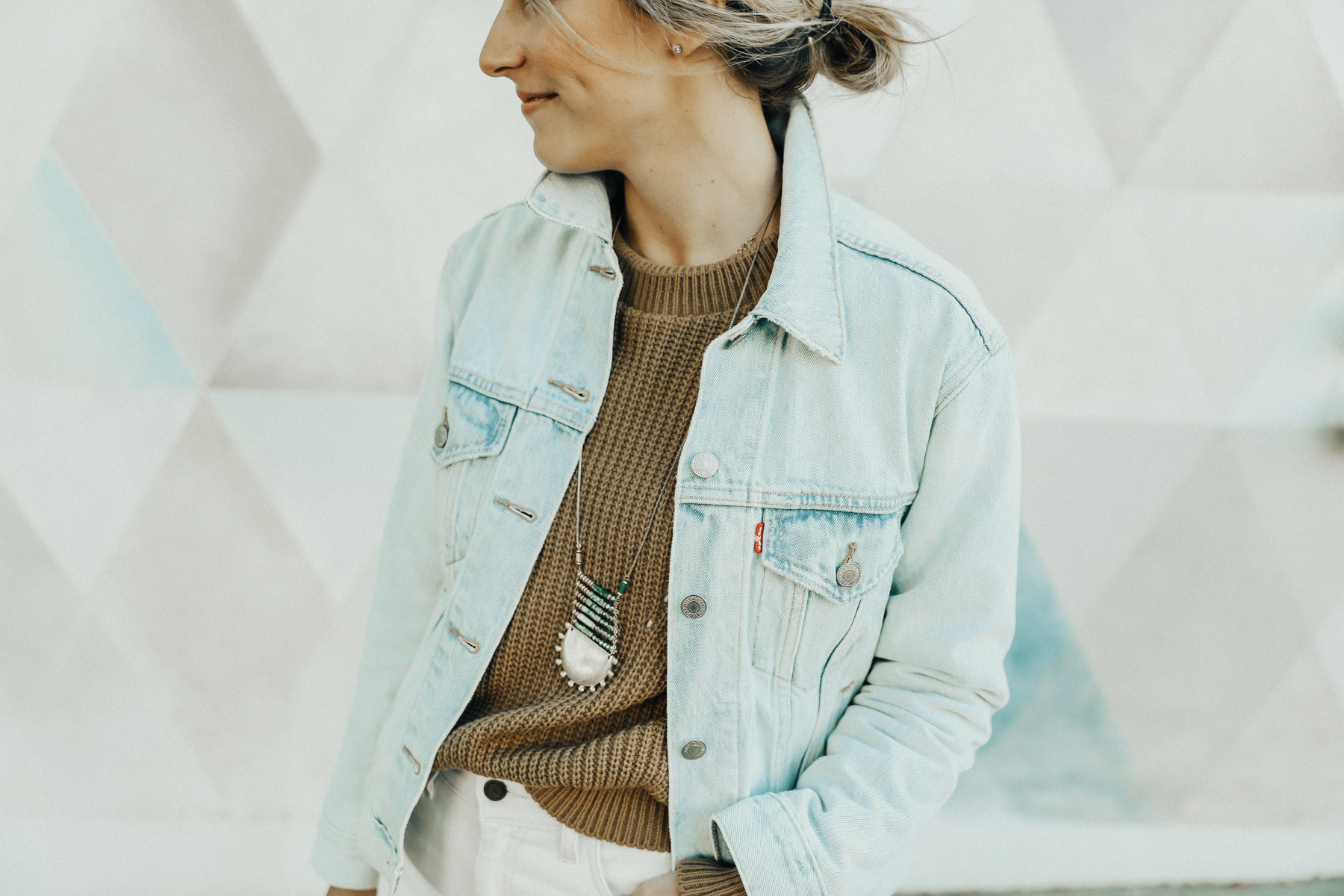 So you're ready for spring, but the weather isn't. This can be confusing when it comes to picking out your outfit! You're ready for lighter colors & brighter prints, but it's just too cold for a dress or even a light blouse. Luckily, I've got some sneaky little tips on how to dress for this weird transitional weather that will get you in the spring mood and still keep you warm!
1. White Denim
I've said it before and I'll say it again, white denim is key for transitioning from season to season. The softer hue is perfect for evoking that spring feel, but they're still jeans so they'll keep you warm. I'm a big fan of canvas colored denim right now. It's a slightly softer take on bright white and looks great with just about everything. I've been loving these high waisted ones from Free People — only $78 and super flattering!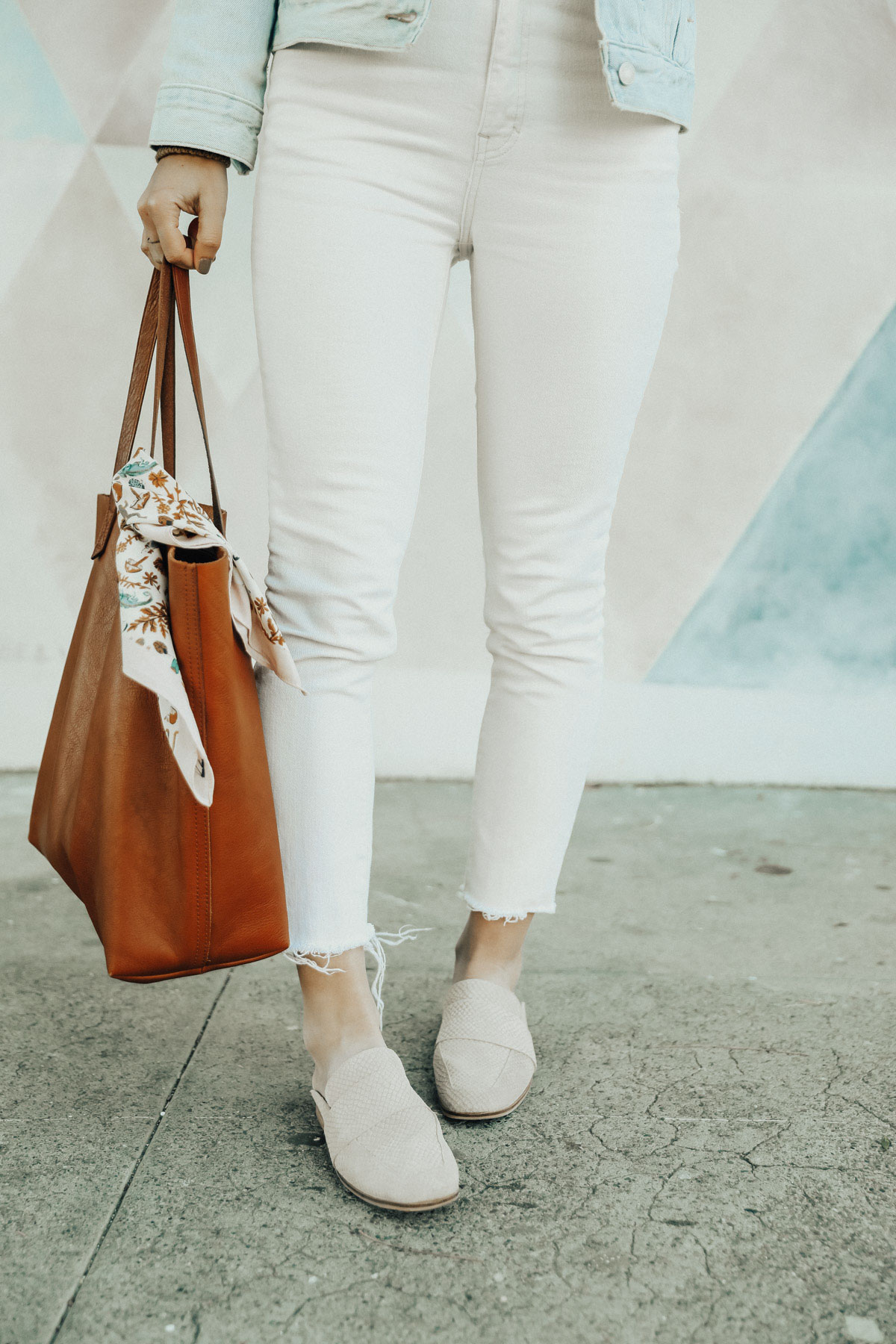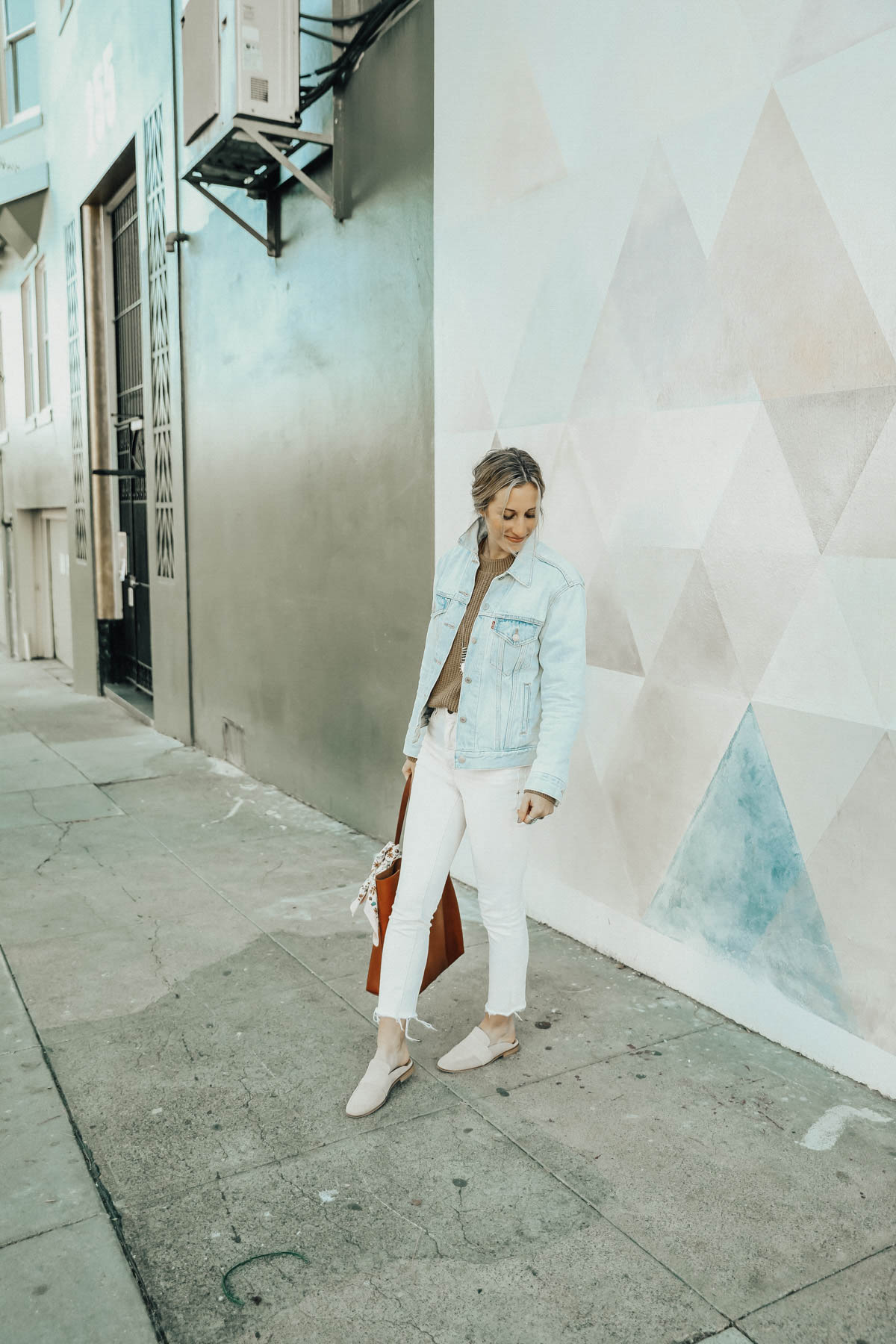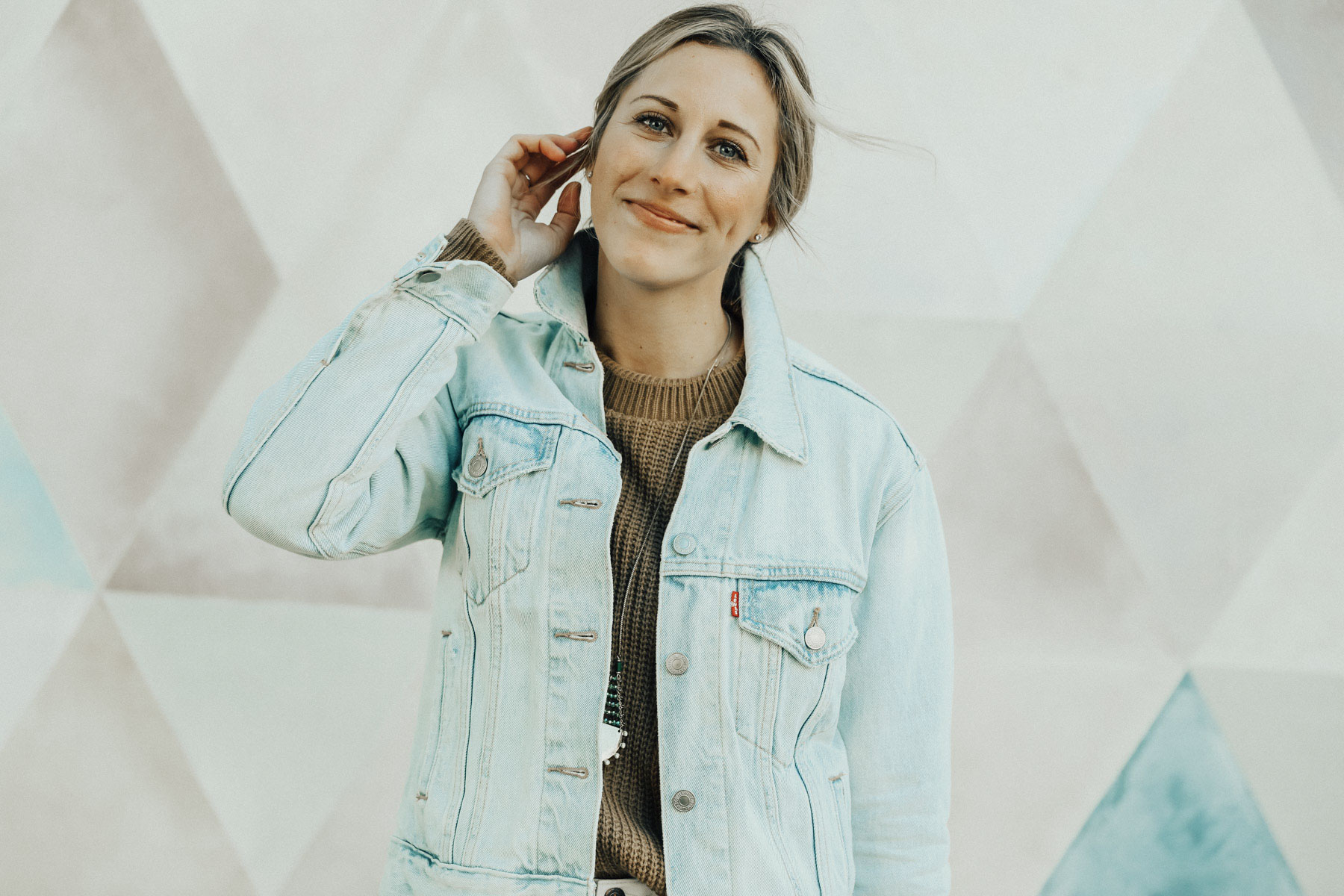 2. Layer for Warmth
To stay warm, make sure you layer on top. Start with a tee, short or long-sleeve depending on the weather, add a sweater and a jacket on top of that. Layers don't always have to look bulky. If you start with a thermal tee, you only need one or two more layers on top to stay warm! I used this camel colored sweater as my second layer. The color is great for transitioning seasons. And it's only $25!!
3. Add a spring jacket
Rather than finishing your look with a winter coat, you should be able to wear a light jacket if you've layered enough. You don't need to skip out on the jacket just to look like you're ready for spring. Just choose something less heavy, like a denim or cargo jacket. This will be sure to add a spring touch to your look. I love the lighter shade and oversized fit of this classic Levi's Denim Jacket.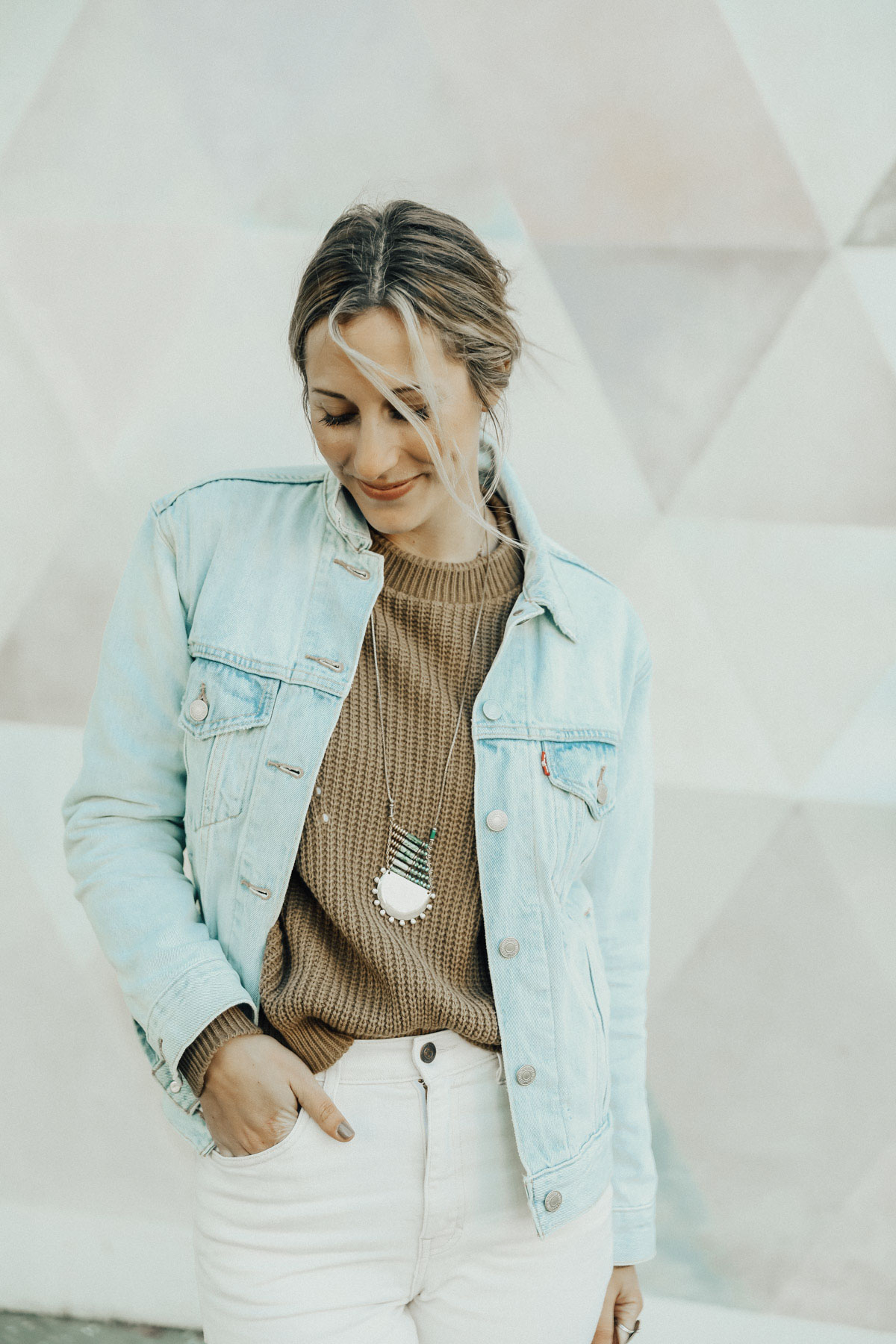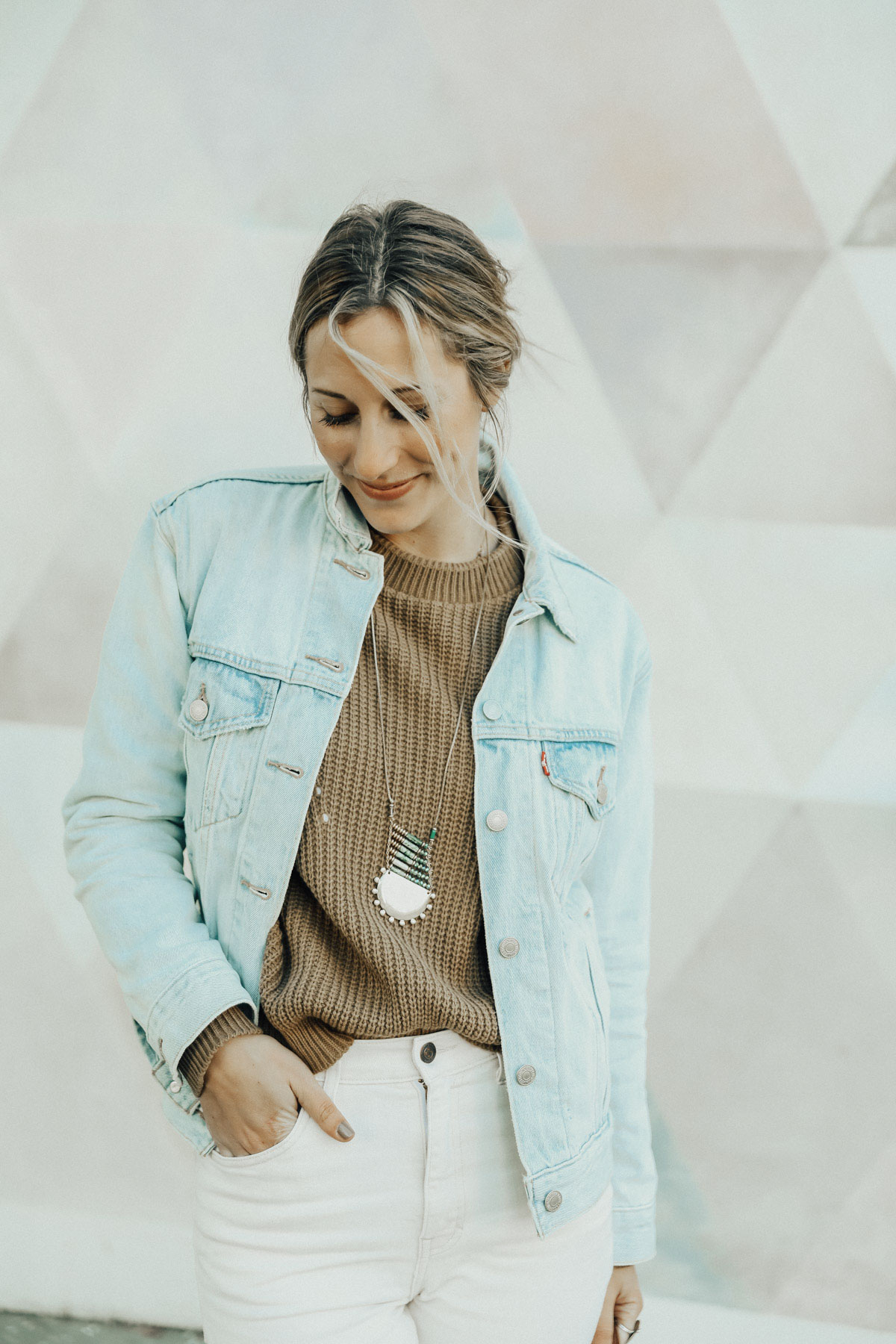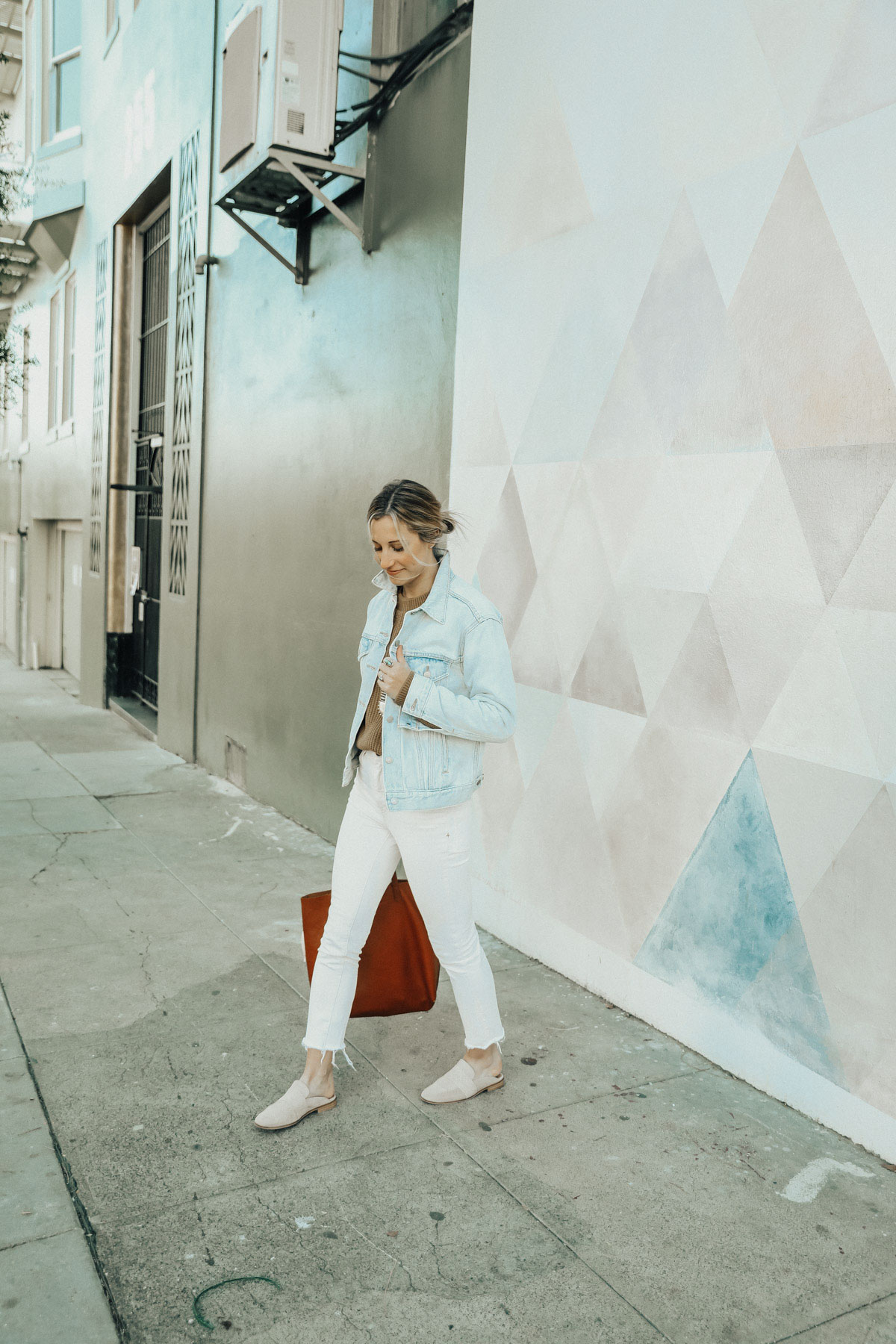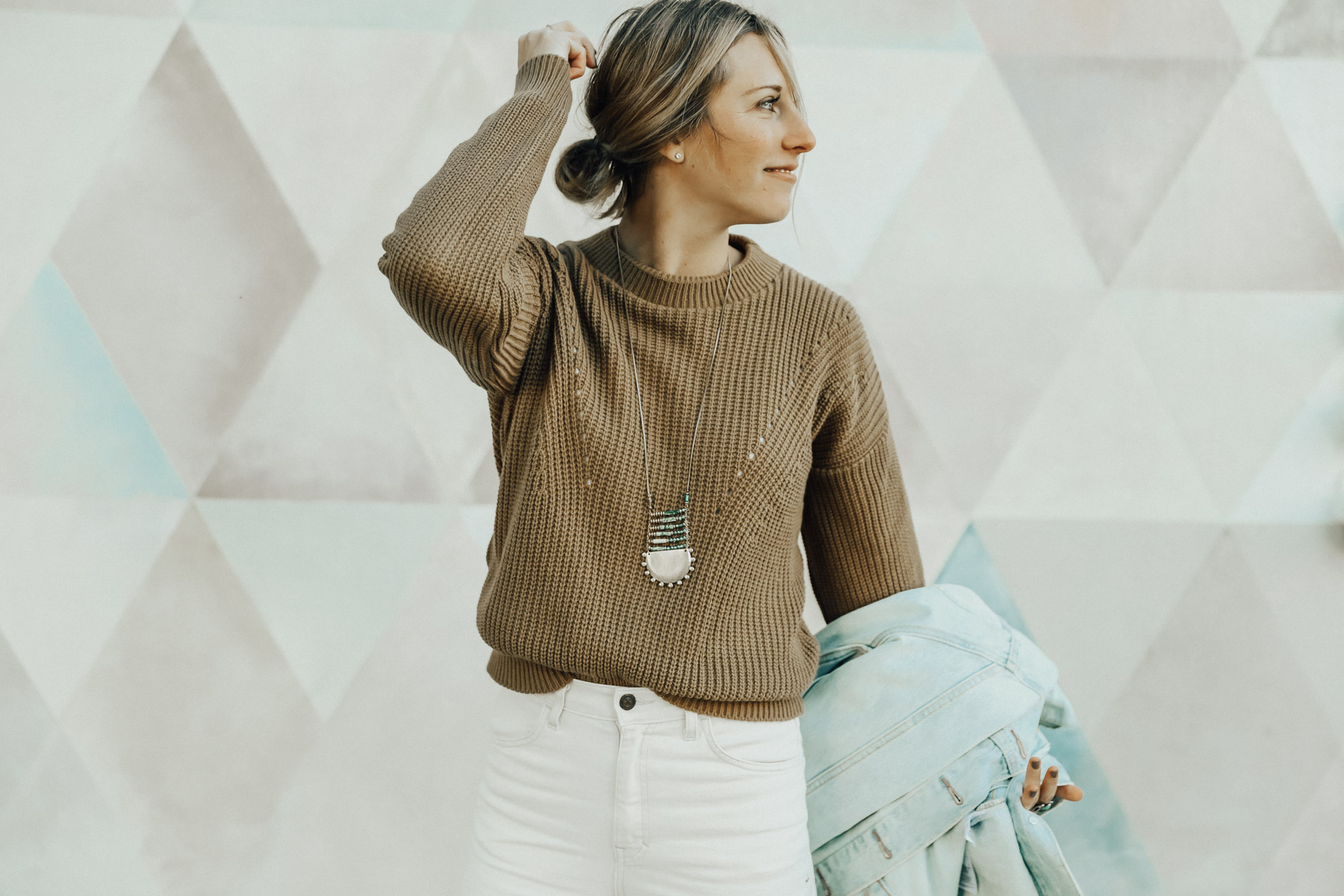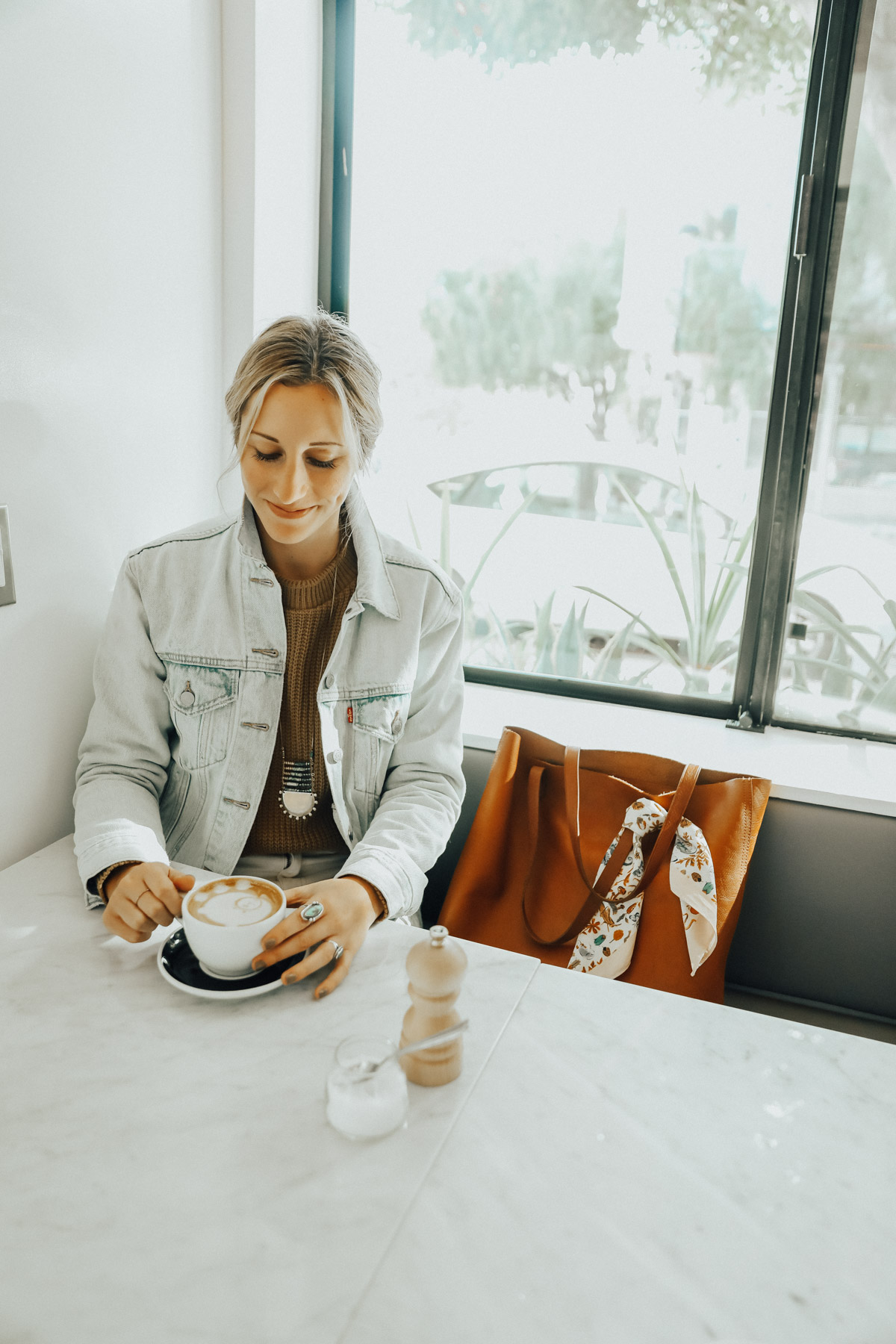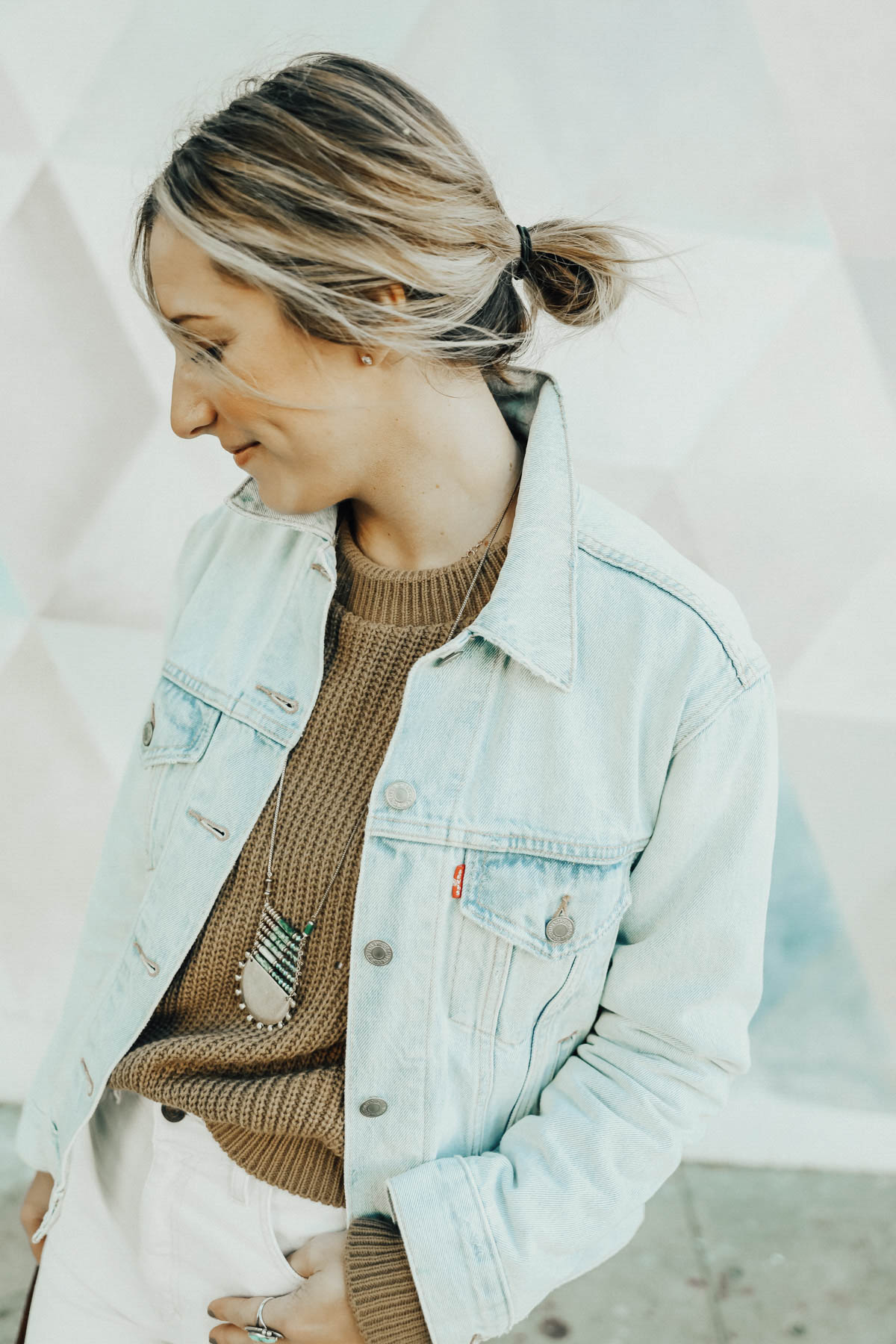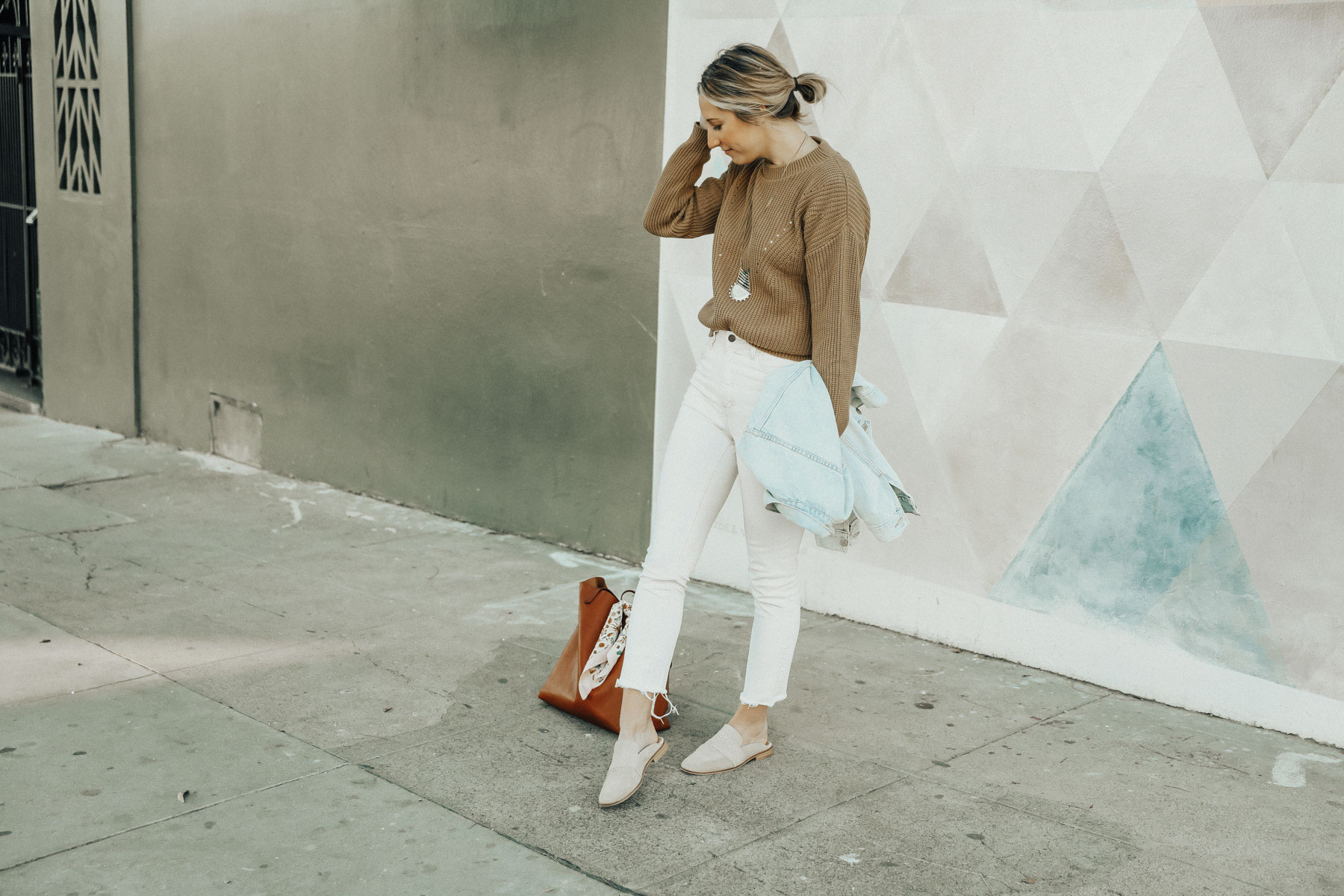 What are your tricks for dressing in transitional weather??
Shop The Post