Styling Advice
5 Reasons to Wear Statement Necklaces
posted on March 20, 2014 | by Amanda Holstein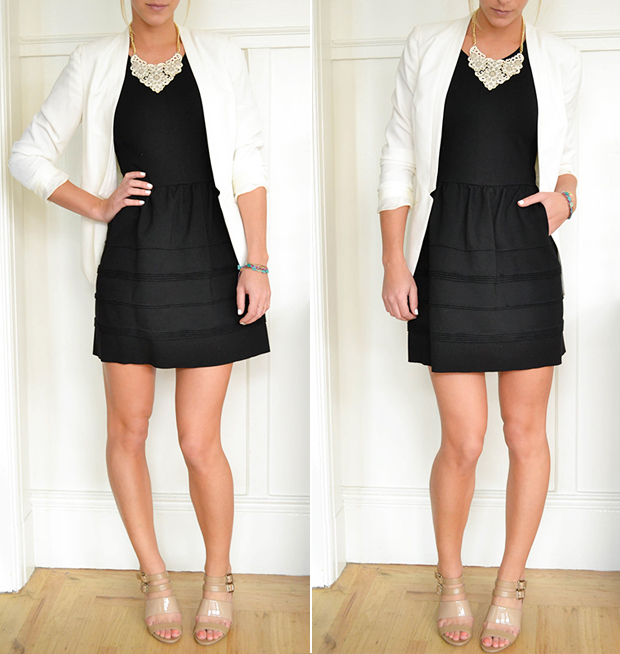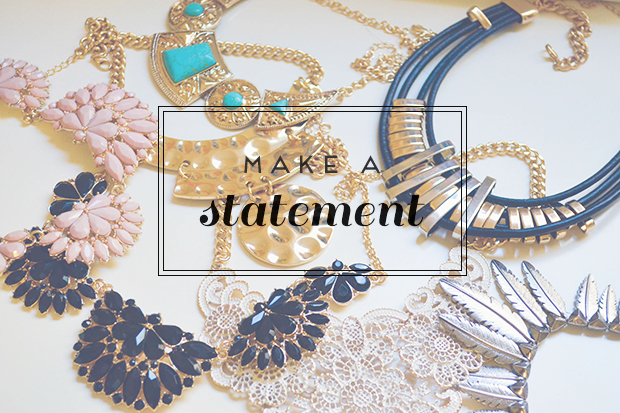 If you've never been much of an accessories kinda girl, I totally understand any hesitation towards statement necklaces. But here's the thing, they actually can be super helpful. They can transform a boring outfit into something a little more interesting, or add that touch of girly to your usual tomboy style. Once you see how useful statement necklaces truly are to amplifying your wardrobe, I think you might change your mind :). See 5 reasons why I wear statement necklaces below…
1. To Make a Simple Outfit More Interesting:
Whether it's jeans and a t-shirt or black trousers and a classic white top, a simple outfit
can often look boring. Adding a statement necklace is a great way to make the outfit look complete.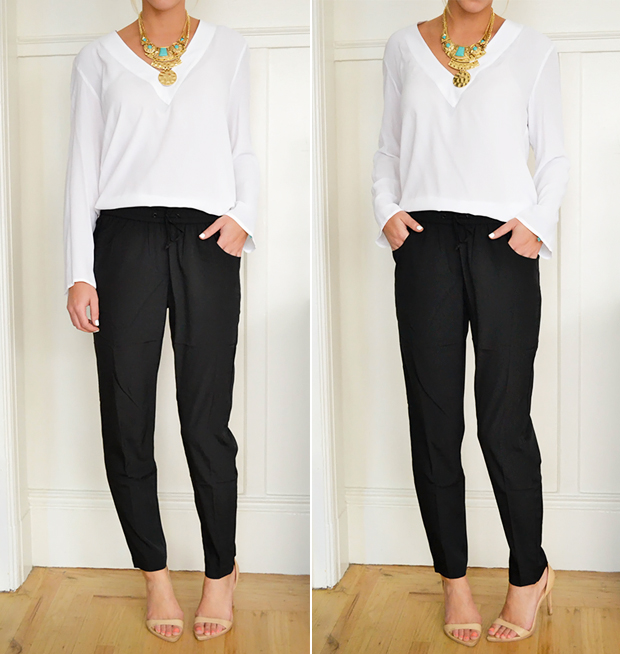 Forever 21 Necklace | Zara Top | Sanctuary Pants | Zara Heels (similar)
2. To Dress Up a Casual Look:
Going to brunch at a nice restaurant instead of just grabbing a quick bite?
Add a statement necklace to your casual weekend look to create a more polished style.

Forever 21 Necklace | Zara Pants | Madewell Top | Levi's Jacket | Report Sandals (similar)
3. To Make a Tomboy Look More Feminine:
To avoid looking completely like a boy in your sweatshirt and ripped jeans,
throw on a statement necklace for that touch of feminine flare.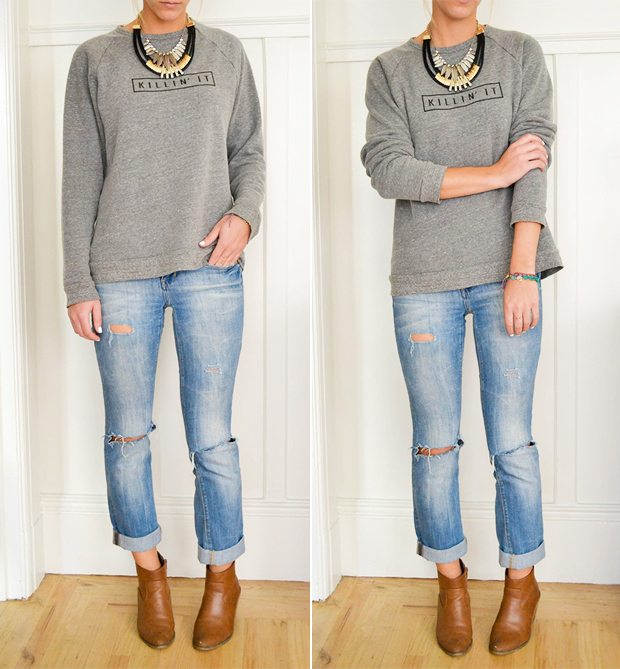 Forever 21 Necklace (1) | Forever 21 Necklace (2)
Brandy Melville Sweatshirt (similar or T-shirt version) | DIY Jeans | Similar Boots

4. To Complete a Bold Look:
If you're going bold with prints and pops of color, tie the look together with a statement necklace.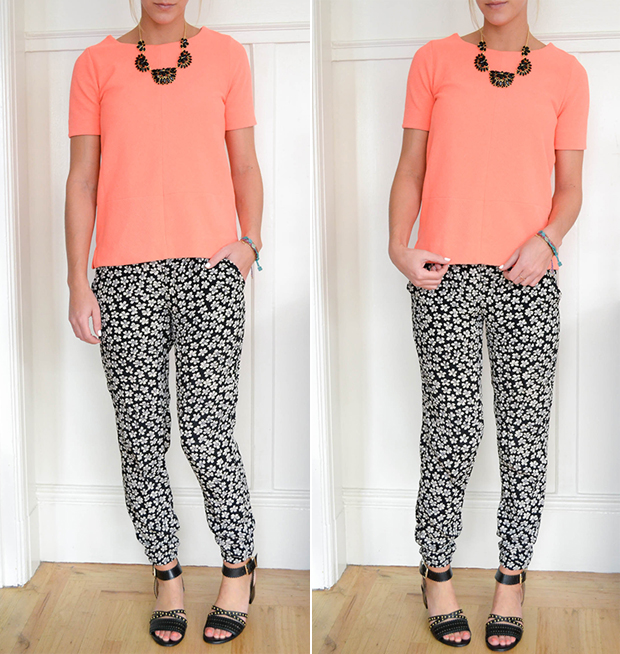 Forever 21 Necklace | Madewell Top (similar) | Brandy Melville Pants (similar) | Sole Society Shoes
5. To Make Your Work Attire More Playful:
Add an intricate statement necklace to a structured office look for a bit of playful texture.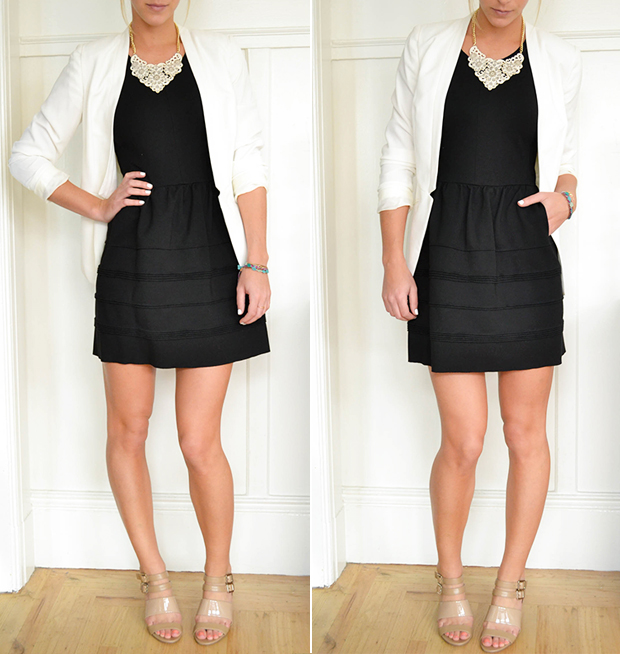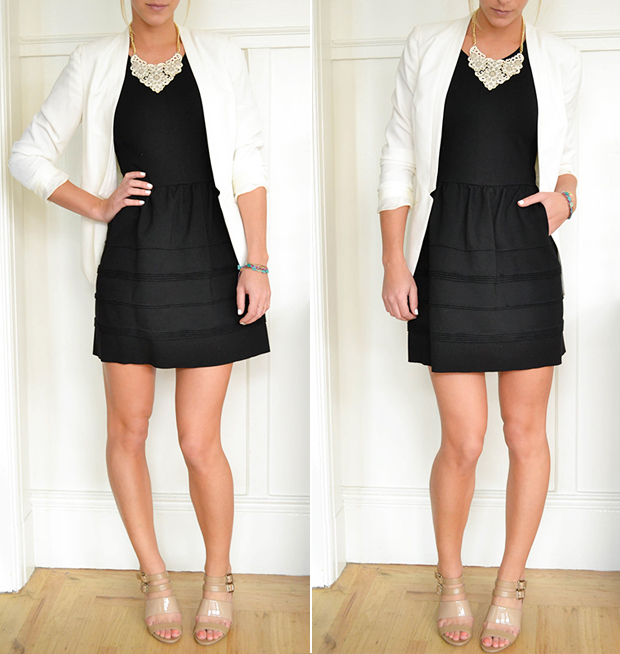 Forever 21 Necklace | Madewell Dress | H&M Blazer | Sole Society Shoes