Fun Things To Do
7 Steps to Buying a Car
posted on July 9, 2018 | by Amanda Holstein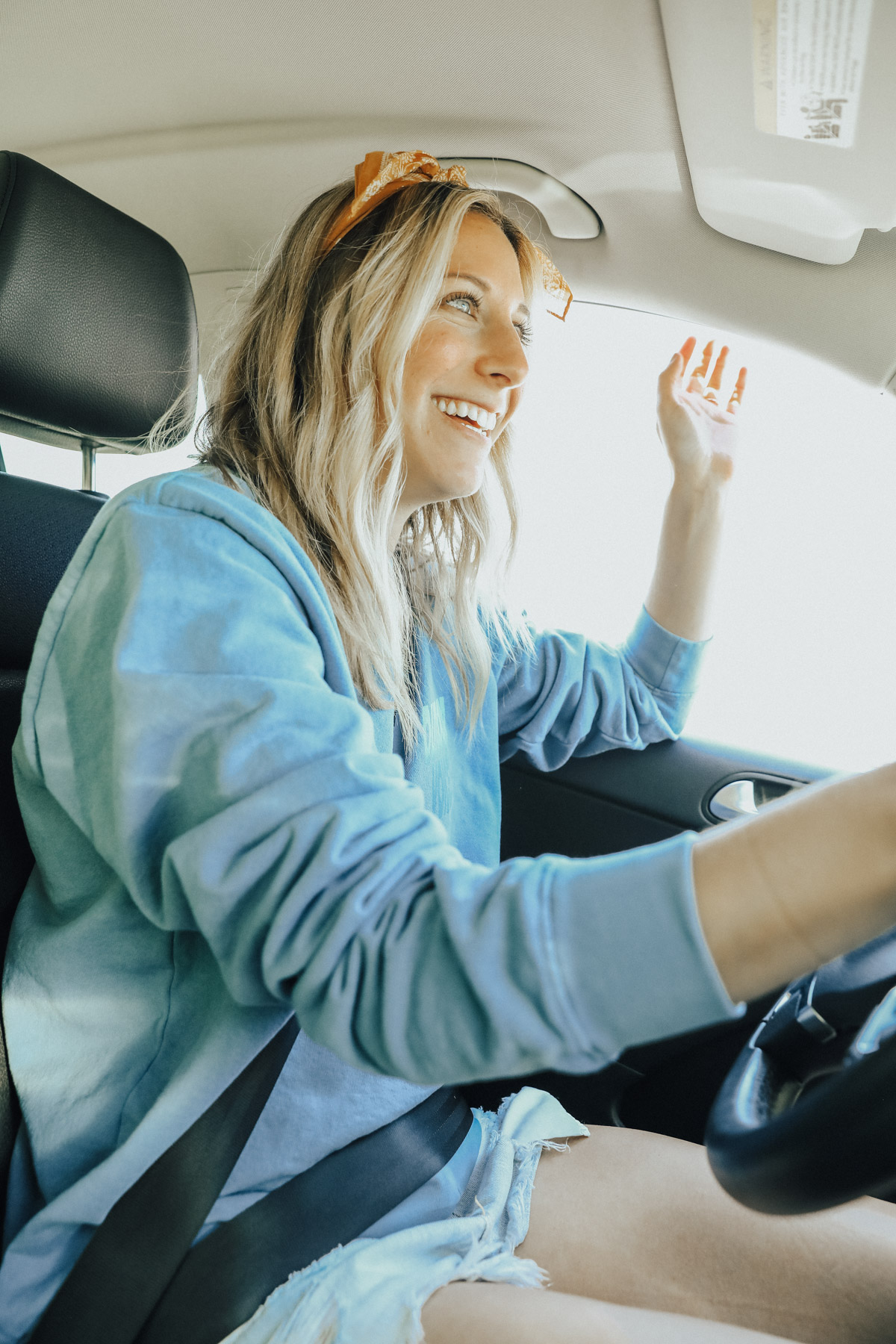 This post was written by me through an activation with HireInfluence on behalf of Autotrader.
Although I received compensation for participating in the campaign, all thoughts and opinions are my own.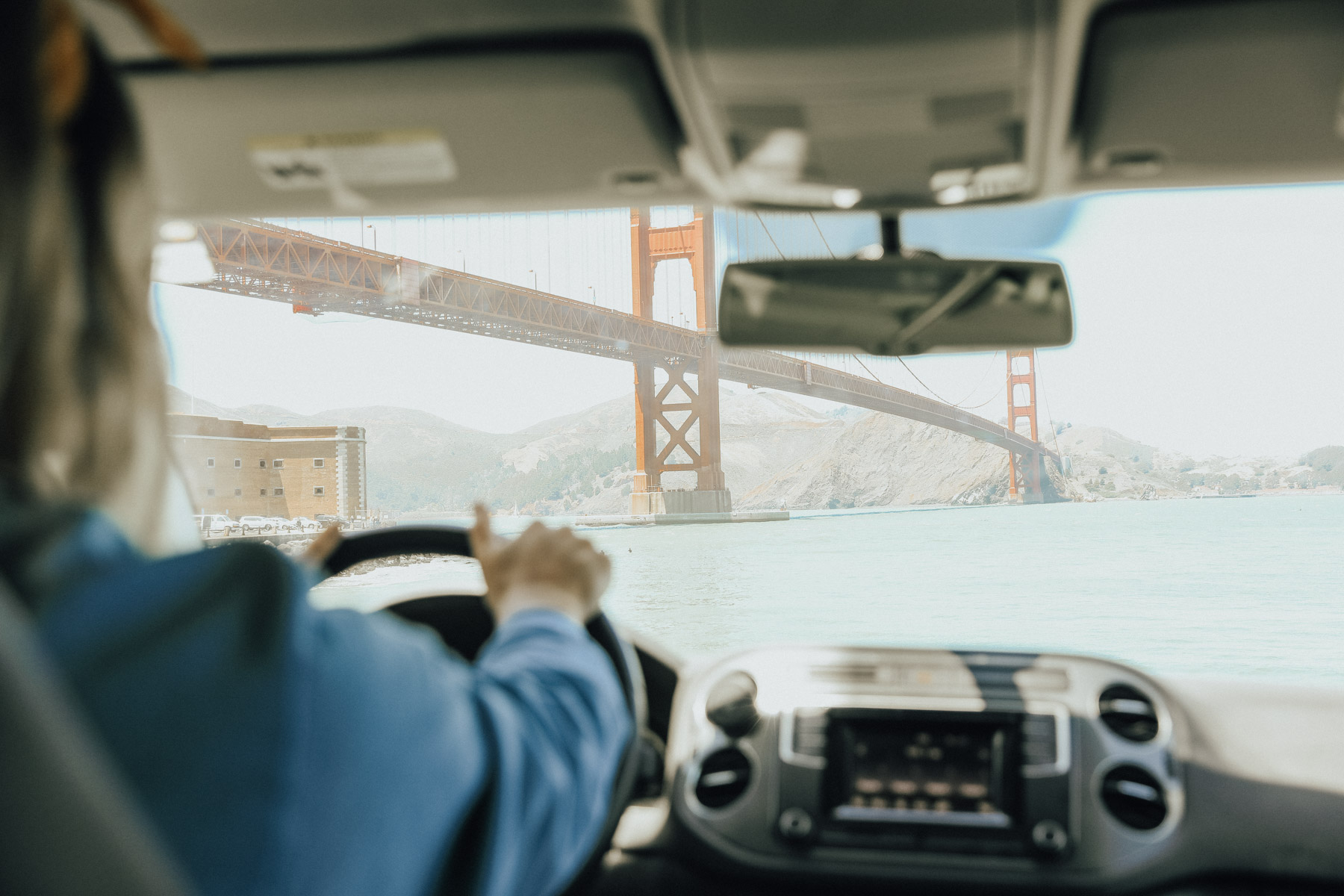 If you're in your twenties, you're likely going to experience the process of buying your first car. Rather than get intimidated by that fact, I want you to feel empowered! So (with the help of my boyfriend, ironically) I have some super helpful tips you can have on hand so you feel like you know what you're doing. And guess what, the process isn't as difficult as everyone makes you think!
1. Ask yourself these questions:
Before you even begin the process, take some time to figure out what it is you're looking for. How much could you realistically spend? What will you be using the car for? How often will you be driving it? Will you need 4-wheel drive? Do you need trunk space? Do you wanna save on gas? What styles do you like?
Don't be overwhelmed! Just go with your gut — there really is no right answer. These are all just preferences that depend on you and your lifestyle. Once you are clear on what you're looking for, the next steps will be much easier.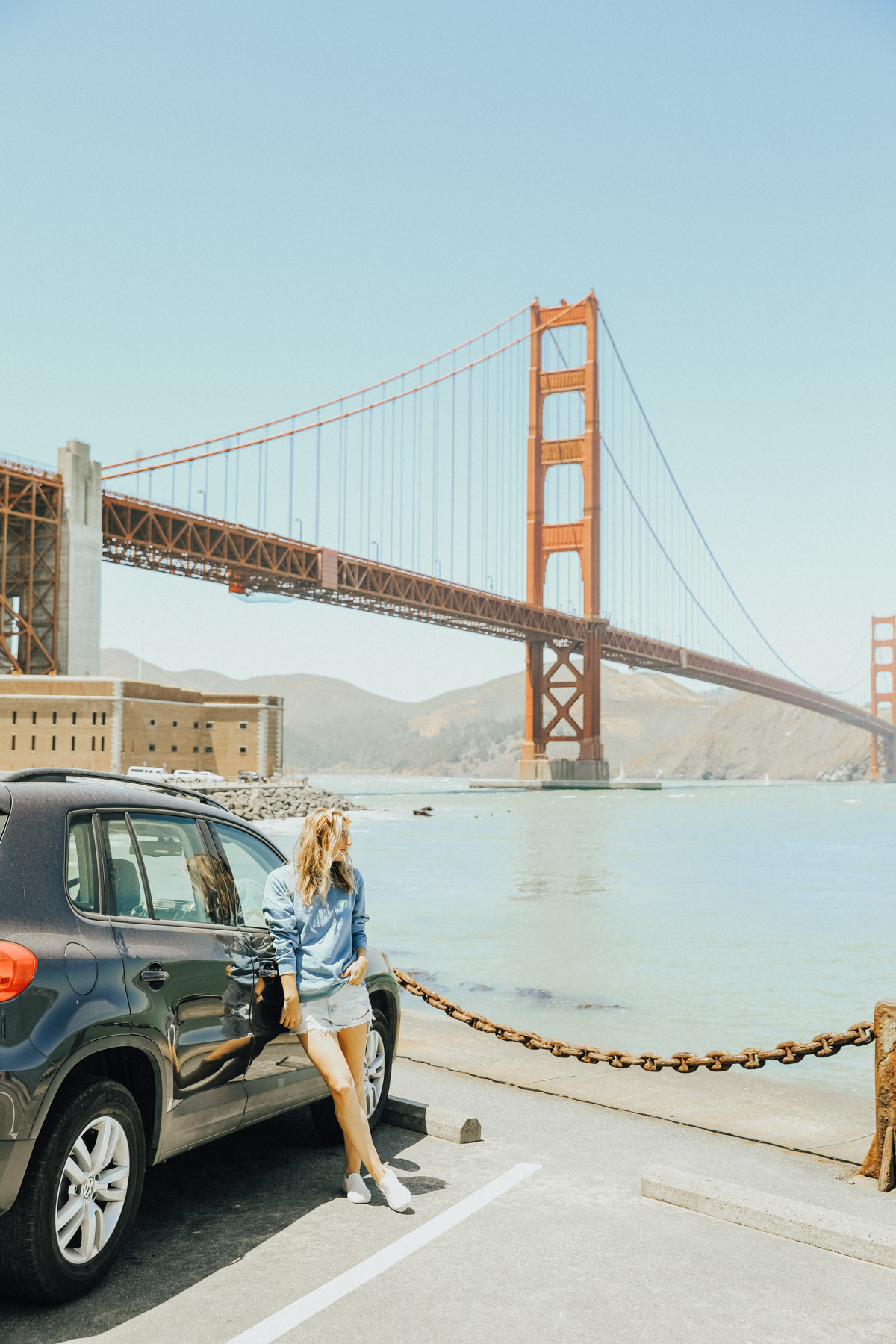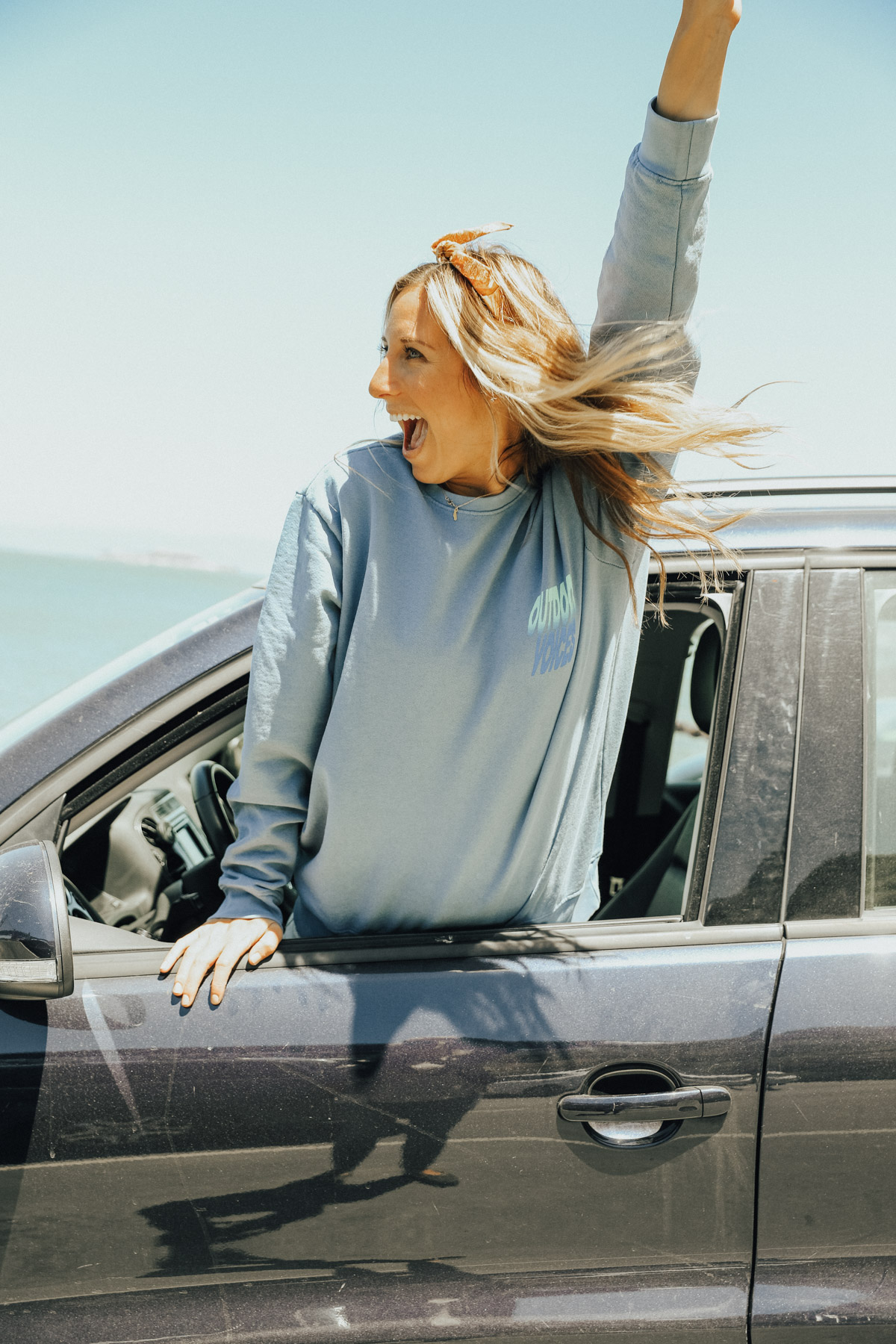 2. Understand your options.
Once you have a clear idea of what you're looking for in a car, you'll be more equipped to make decisions. If you want an all-in-one site where you can research the car you want, purchase your car, and even get insurance, Autotrader is exactly what I used when I bought my car last year. I haven't owned a car since college, but since I recently moved out to the suburbs, it was time to look into buying again. Trust me, I had no idea what I wanted. But when I started asking myself those questions, I was able to make decisions with purpose.
I would start by going to the "Car Research & Reviews" section on Autotrader for some basic research. Are there certain brands you're curious about? You can compare models and get more general tips to help you feel more knowledgeable before buying.
3. Find out what's available.
On Autotrader, just go to Cars for Sale and fill out the questionnaire. These questions aren't so hard now that you know what you're looking for, right? Now you can actually see what's even available in your area & in your price range. Pay attention to which cars have some of those factors that are important to you and which ones you're just naturally feel drawn to!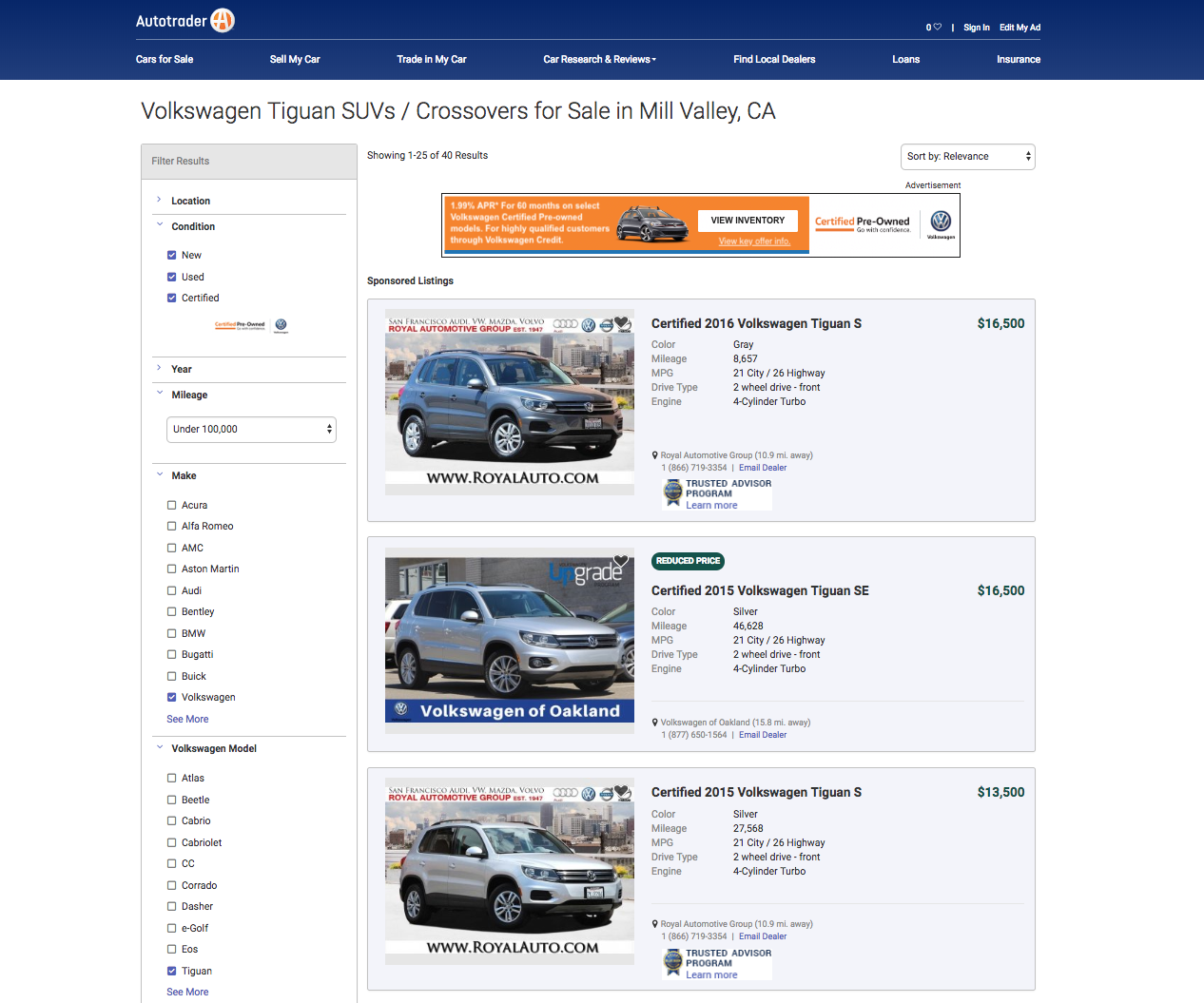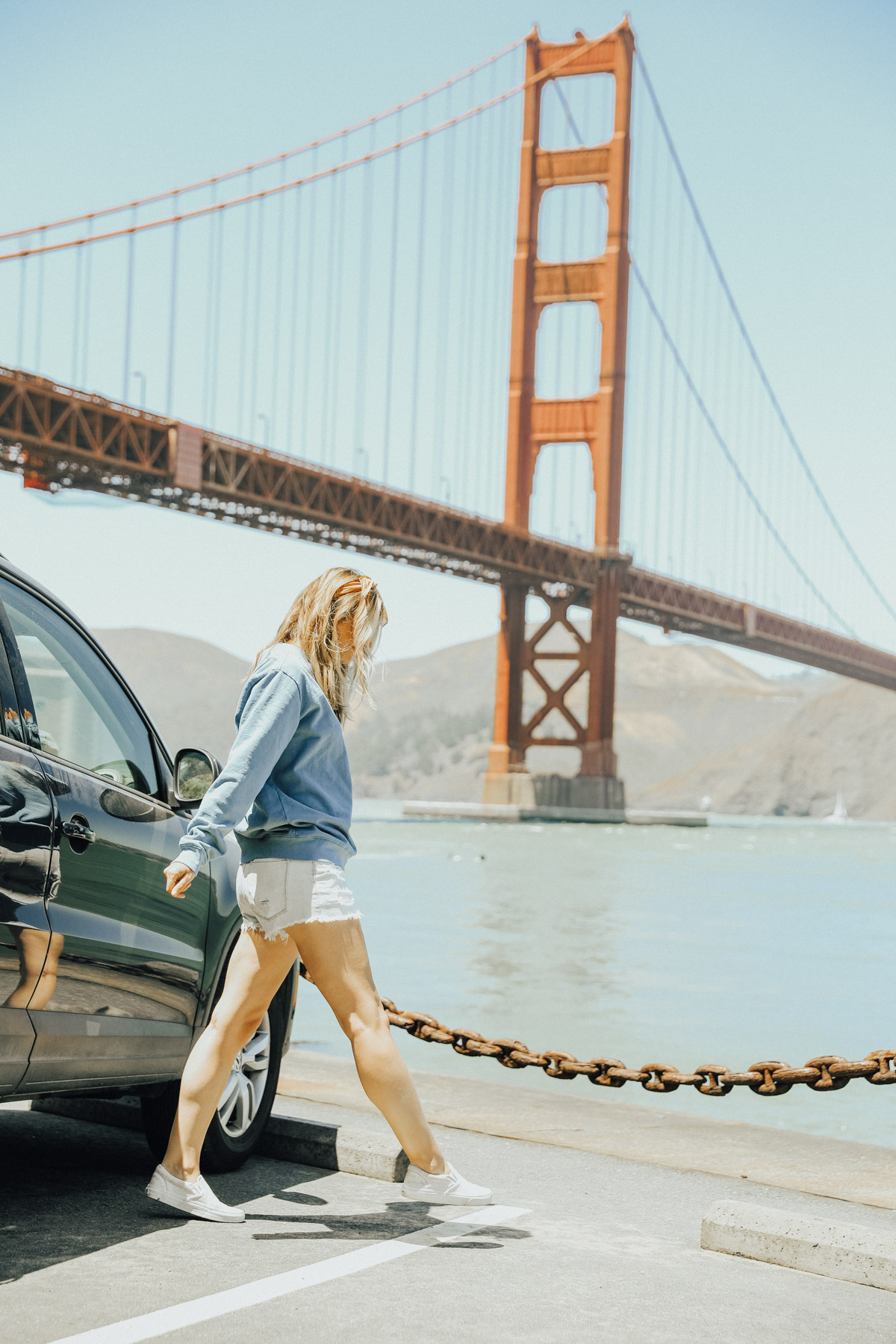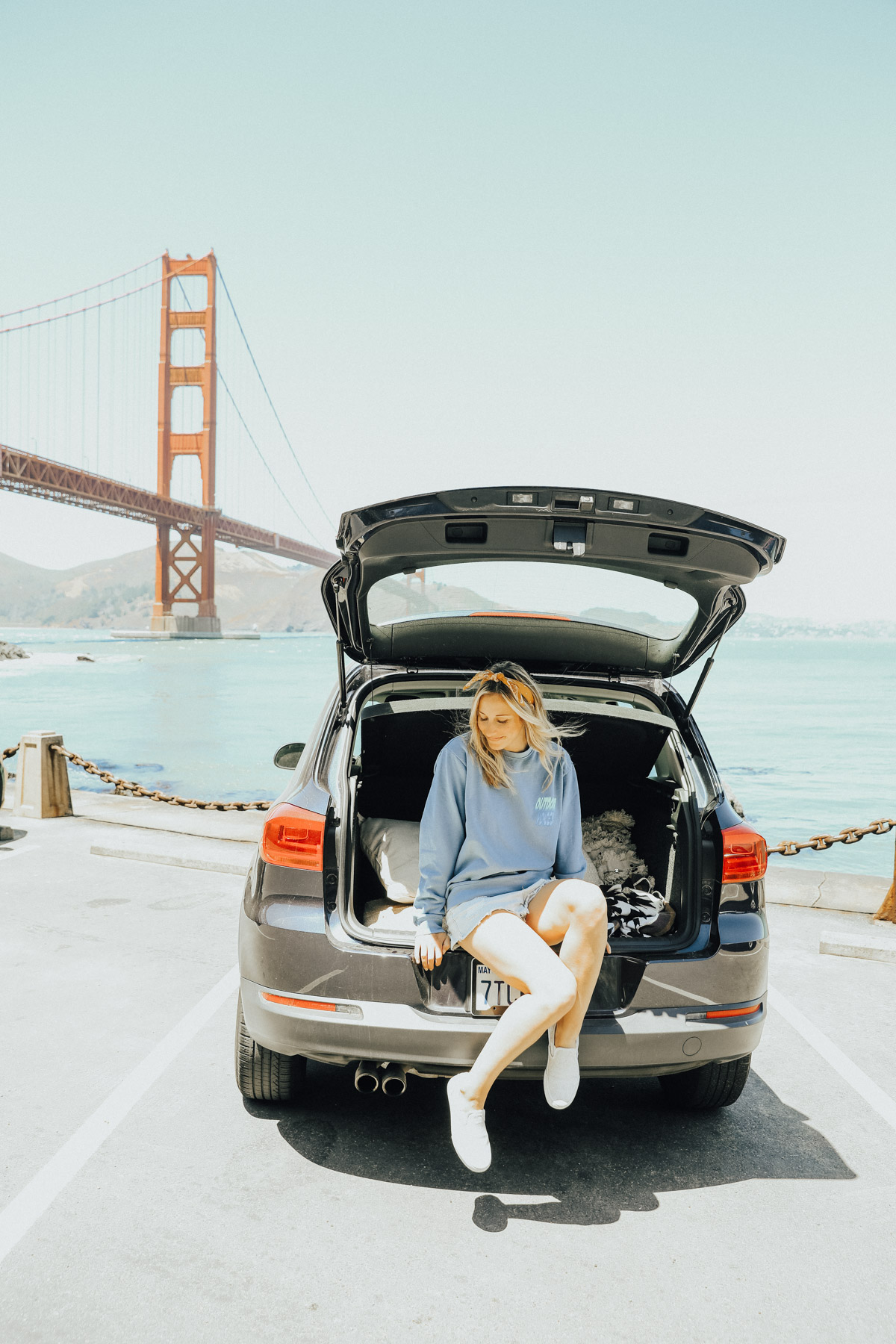 4. Confirm the price is fair.
Ready to decide which one to buy?? Once you've narrowed down your options and given them a test drive, you can check to see how fair their pricing is. For the first time, Autotrader is including the Kelley Blue Book Price Advisor tool within every individual car listing so you can immediately find out how fair the pricing is of the car you're looking at.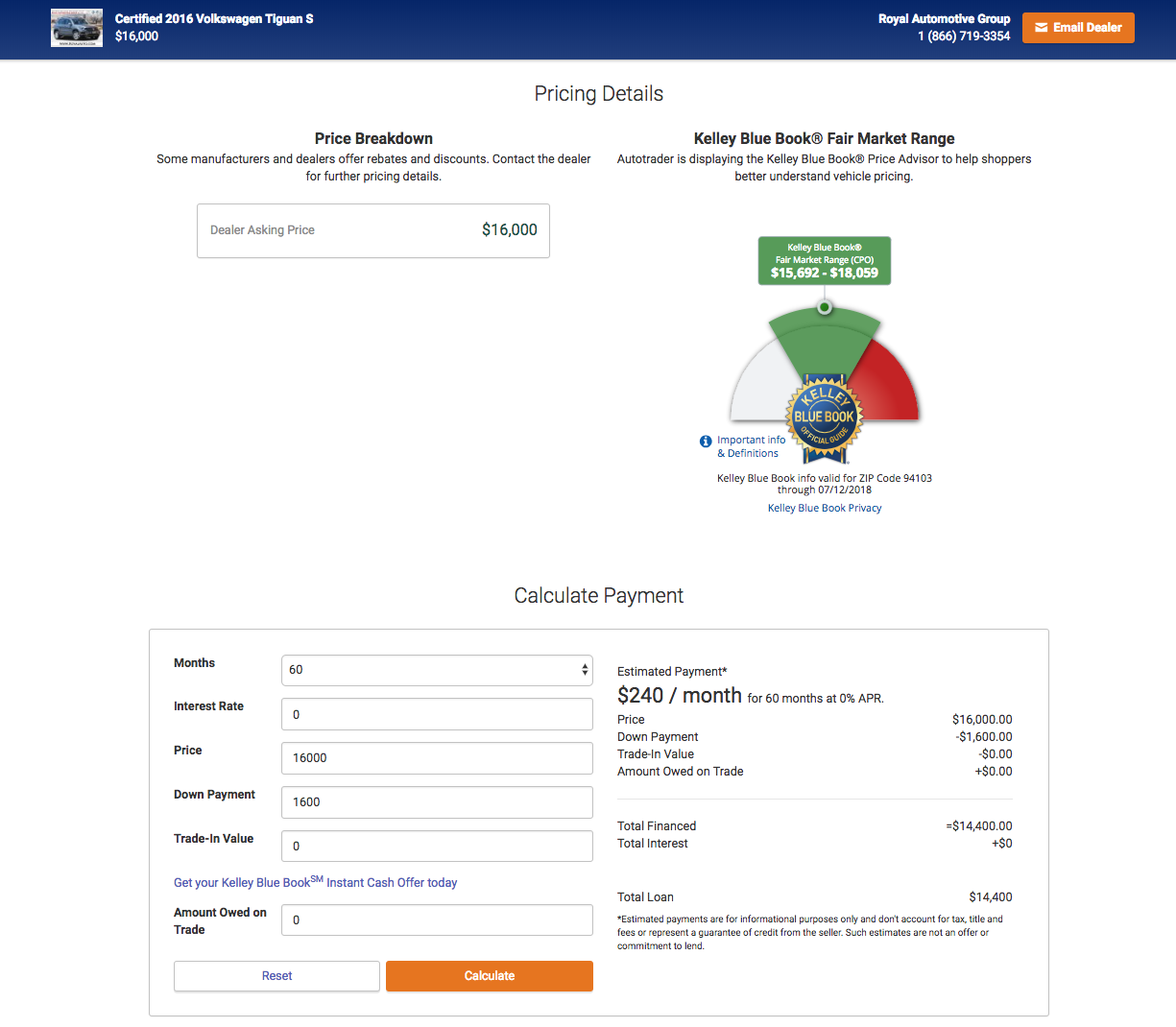 Just click the button at the top right that says "Is this price in the Fair Market Range?" and you'll be able to see what consumers are typically paying for that vehicle, based on actual new-vehicle transaction data from around the country. They're not simply showing you the lowest price, they're showing you the fair price, which I love. Nothing is more empowering than understanding how much something is supposed to cost, right??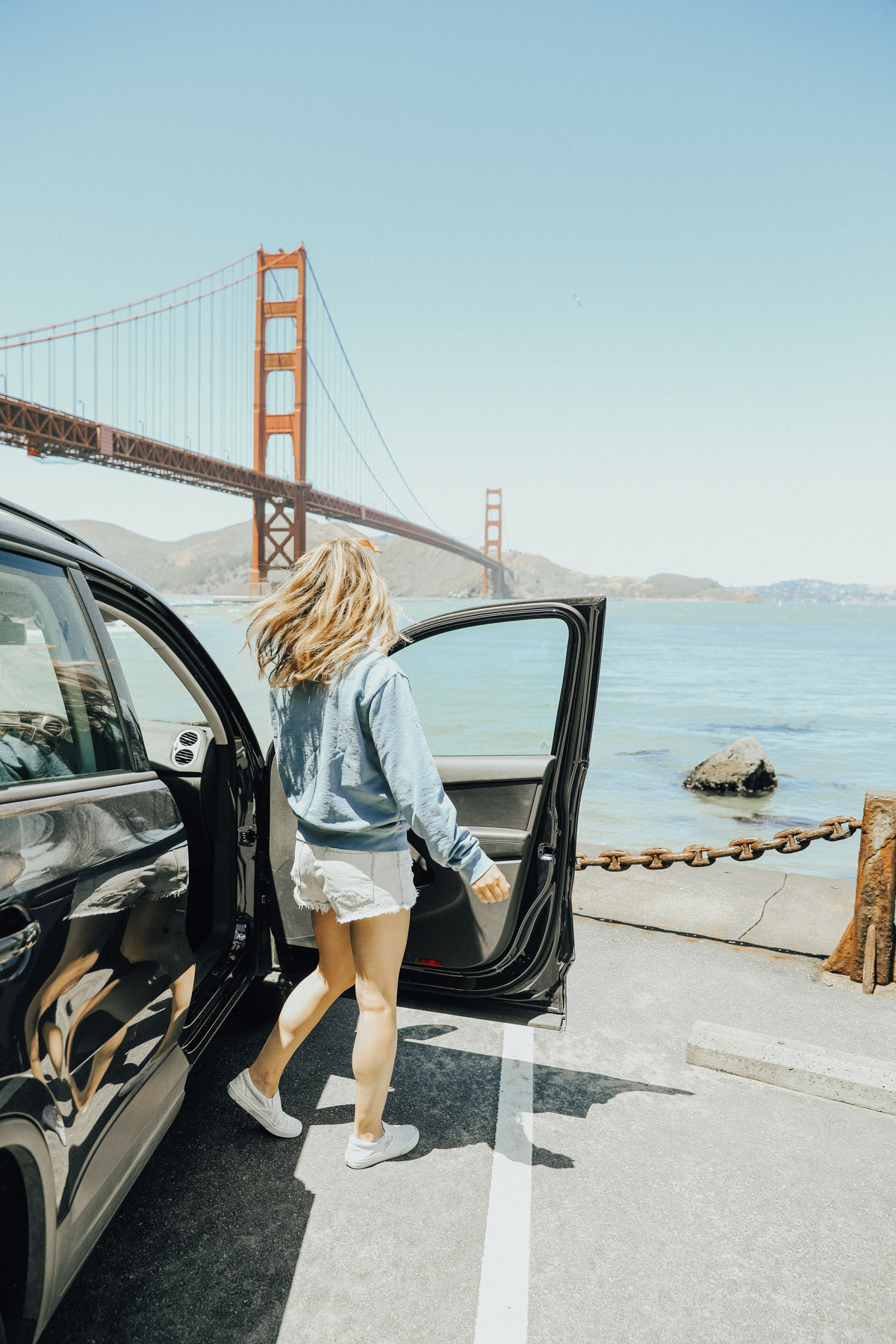 5. Test drive!
Now it's time for the fun part — test drive! Once you've done some research, narrow down your selection to 2-3 options. Right on Autotrader you can email the dealer and ask to set up a test drive. I suggest bringing a friend (my mom would say don't meet up with a stranger by yourself), and plan to drive the car around for a few minutes. I had no idea what I was looking for when I test drove mine. But I did get a feeling of which one I was leaning towards, so I went with that!
6. Select Payment Plan.
Do you feel more comfortable paying off your car monthly or would you rather just pay upfront and own it upright? Again, there's no right answer here. It just depends on what works best for you. Personally, I paid for mine upfront to avoid adding to my monthly bill (especially since I own a business!). You can also use Autotrader's Affordability Calculator to help you figure this out!
7. Purchase!
Get it girl! Finish the deal, knowing you're paying a fair price and getting what's going to work for you. Enjoy!!
Any other car buying tips or stories you want to share?