Skincare
7 Ways to Make an Affordable Transition into Clean Beauty
posted on July 5, 2017 | by Chelsea Becker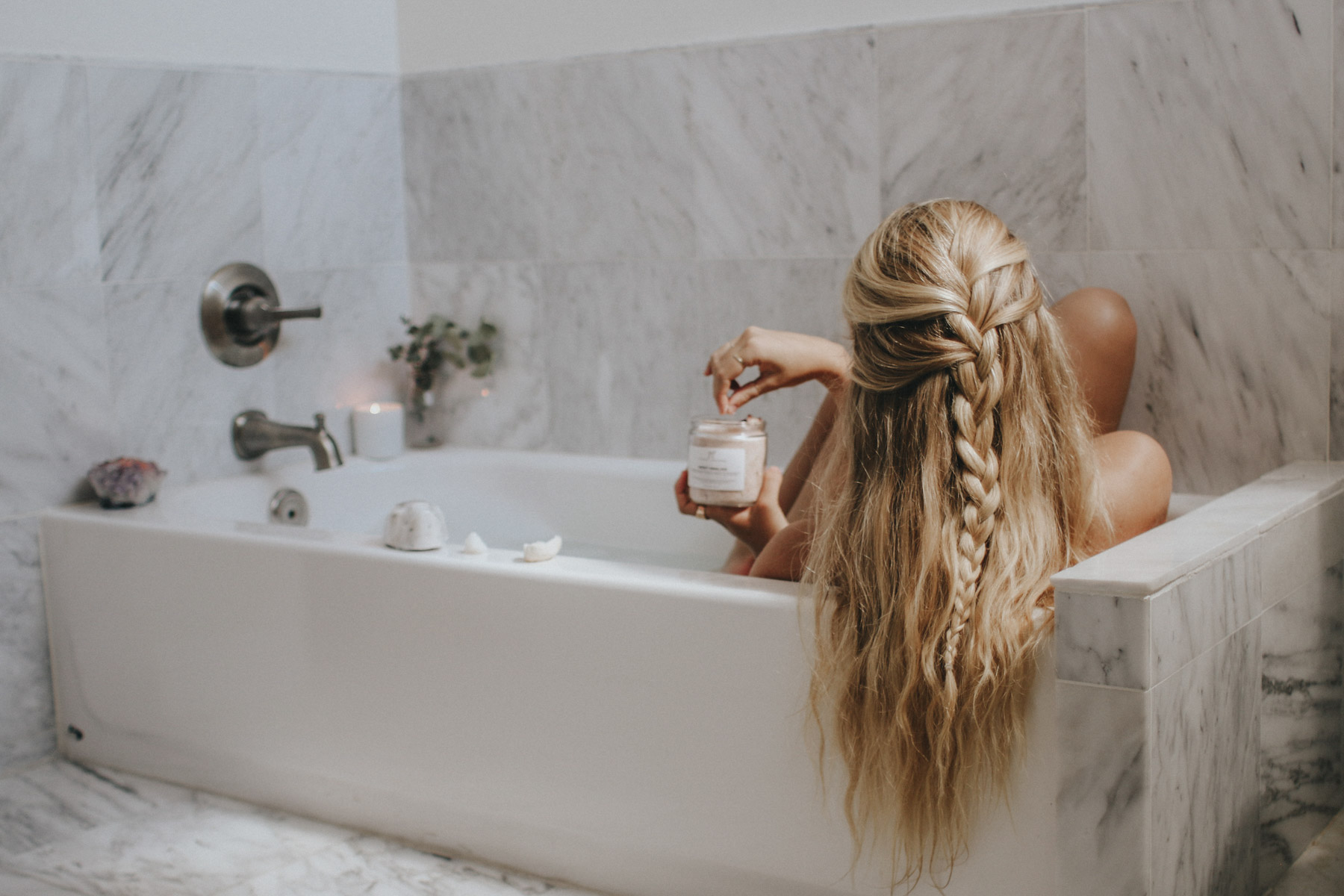 Clean beauty isn't something that's been on my radar for too long, but it's made a huge impact on my life in the last year. After doing the research on how toxic most mainstream cosmetic products are, I've quickly started swapping out clean, or safe, versions of my beauty essentials. It's definitely an investment, but if you do little by little, it's 100% doable. And we're talking about eliminating toxins that cause things like cancer and severe allergies, so it's a worthwhile investment to make. If you're interested in swapping in a few clean products, these are 7 that I'd start with.
Body wash
On average, humans can soak up 7 lbs of toxins every year just by the products we're applying. Because of that, going clean for the products that you slather across your entire body is crucial. Dr. Bronner's has been around for ages, but I only recently jumped on board. This (baby) soap is gentle for my sensitive skin and it lathers well.
Lotion/oil
Again, a full-body slather, so this is an important swap. I love The Honest Company's body (and face) lotions if I need to throw clothes on shortly after. If not, I'm a huge fan of body oils because they feel so lux – but do keep you oily for a while. This rose hip oil is nourishing and the smell is incredible.
Cleanser
I wash my face twice a day, and since cleanser touches things like your eyes, mouth, and is a big part of skincare, I went clean here, too. True Botanical line is crazy good, but some of their price points are slightly high for me. Luckily, their cleanser is affordable, because it's my favorite cleanser ever. It's strong enough to remove makeup, but my skin never feels dry or stripped after using it. A+ right here.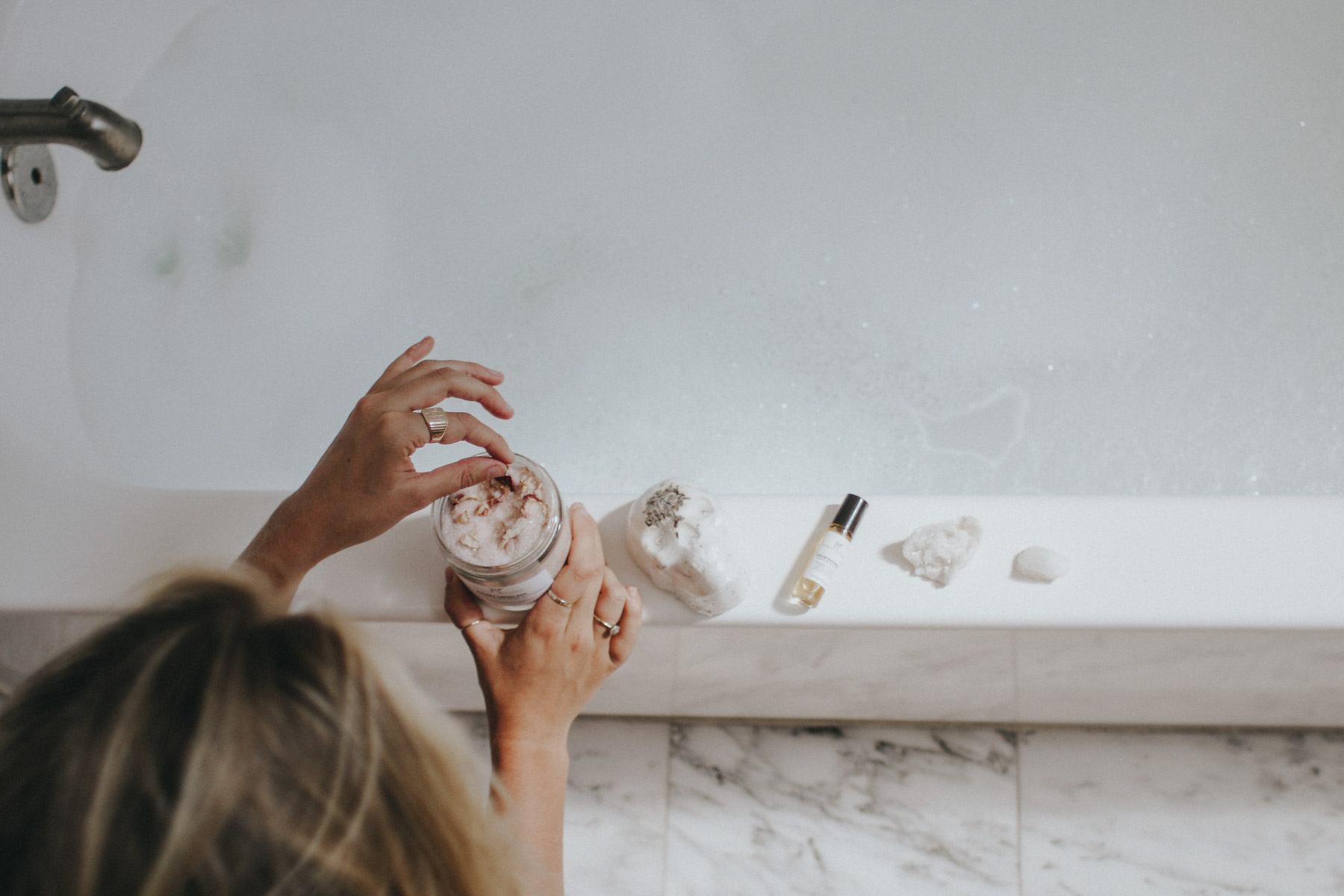 Face mask
I've been using Herbivore Botanicals products for some time, and am pretty blown away by all their products. I especially enjoy their face masks which seriously work instantly. The Brighten is amazing at making dull skin look alive (post a long night out) and followed by some of their rose spray, and your skin legit glows. The masks seem costly, but I promise you they last for-ev-er.
Deodorant
When researching the effects of toxic-filled products, deodorant is surprising one of the most dangerous. Most deodorants on the the shelves include things like aluminum, which seeps directly into your blood stream via your arm pit pores. The toxins in these products have been linked directly to breast cancer, and above that, it suppresses the pores from sweating (aka releasing toxins).  A lot of clean deodorants suck, but Primally Pure's is the real deal. It's the first one I've bought over and over again, and can't see myself using anything else. P.S. You will sweat, which takes getting used to. But just remember, it's your body releasing toxins – crazy healthy for your system!
Concealer
I'm a total concealer girl, even if that's the only makeup I'm wearing. RMS has a great light version that truly reduces the redness around my nose or the circles under my eye.
Lip balm
Something else I don't leave the house without? Some sort of chapstick. I used to apply Aquaphor 24/7 until I realized that petroleum jelly is horrible, so that needed to change. Since then, I've been really into Herbivore's lip polish and Henne's lip balm which are both crazy hydrating. I'm not a huge lipstick person, but have heard good things about ILIA and W3LL People's colors.
Hopefully I didn't totally freak you out – or overwhelm – you with this article, but since our cosmetic regulations haven't been adjusted since the 1930s, we unfortunately have to look out for ourselves when it comes to toxic products. I've been waiting until one of my regular products runs out then replacing it with a safe version, since I'd be replacing it anyways; it helps budget wise.
Any clean products that you love?
Modeled by Amelia Edmondson.