Editor's Picks
9 Down Coats That Will Actually Keep You Warm
posted on November 17, 2014 | by Amanda Holstein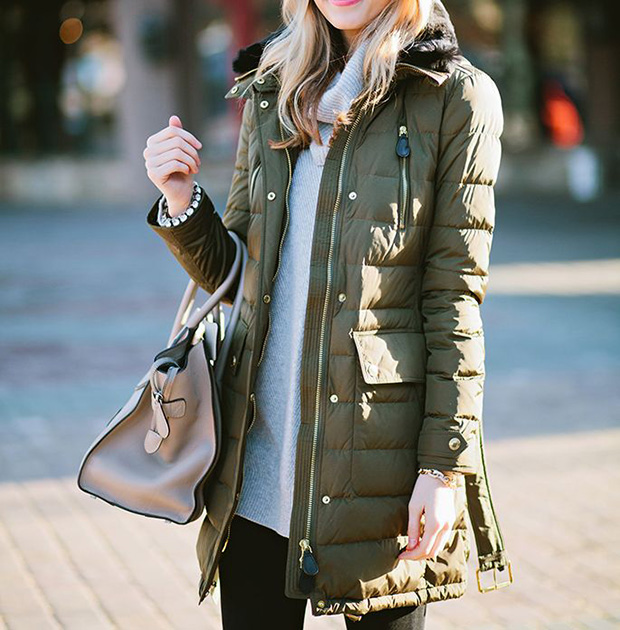 It's that time of year. No, not Christmas. Time to bundle up in your warmest coat and all the essentials: hat, scarf, gloves – the works. Now that I'm settled in to life in NYC, I'm realizing more and more that I am not cut out for winter. After living in San Francisco for the past four years and Atlanta the four years before that, I literally have not experienced weather below 35 degrees in eight years.
So now that temperatures are just hitting what I consider freezing (and the rest of New York seems unfazed by), I've been searching for that perfect down coat. You know, one that's extremely cozy yet still manages to maintain my sense of style. Nothing too "trudging through the snow" and nothing too trendy that it doesn't keep you warm. I think I've found some pretty perfect options below, all at a variety of price points. I will say, down coats are certainly an investment and not something you want to skimp on when it comes to quality. So some of these may seem a bit expensive, but they're definitely worth it!
Hover over the image and click the icons to shop!
Under $200
1. BCBGeneartion Quilt Detail Coat via Nordstrom
2. Laundry Belted Puffer Coat with Faux Fur Trim via Nordstrom
3. Kensie Belted Down & Feather Coat via Nordstrom
Under $500
1. Ellie Tahari Leather Trim Coat via Nordstrom
2. The North Face Apres Parkina Down Jacket via Bloomingdales
3. SAM Jetset Jacket via Shopbop
Under $800
1. Mackage Kay Lavish Down Coat with Fur Trim via Bloomingdales
2. DKNY Puffer Coat via Shopbop
3. BCBG Maxazria Savannah Anorack Coat via Bloomingdales