Styling Advice
Capsule Wardrobe: For the Girl Who Loves Color
posted on August 6, 2015 | by Amanda Holstein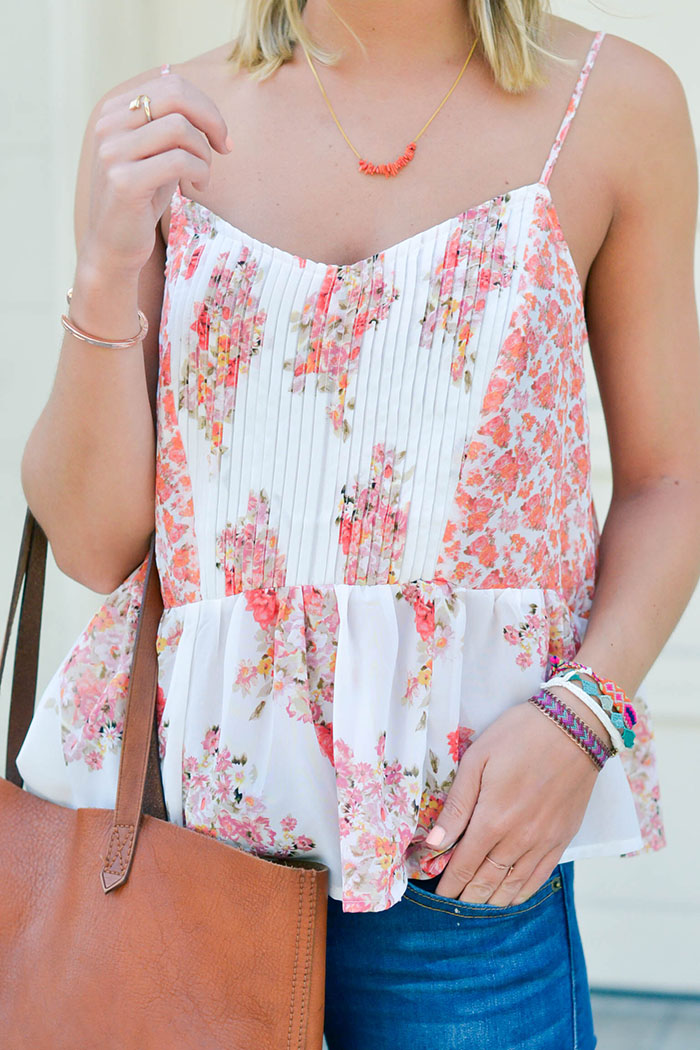 The problem with most capsule wardrobes is their lack of color. Well, not this time, friends. I know many of you have a soft spot for color, and who says it can't be incorporated into your everyday wear? But to avoid a mixed match rainbow overload, there are a few rules to follow that will help keep your colorful capsule wardrobe cohesive.
1. Choose 2-3 Neutrals
Start be selecting 2-3 neutral colors that you already wear a lot of. For this capsule wardrobe, I've chosen light gray, white, and black. (You could also have chosen tans, browns, etc.).
2. Choose 2 Pops of Color
It's best to choose two colors that go well together so that you can really make the most of your wardrobe. If one of those colors goes with just about everything, it makes it even easier. For instance you could go with navy, olive green, or blush as one of your colors since they are easy to match with. For your second, choose something more bold that you're drawn to. Here I'm pairing poppy orange with olive green.
3. Use Prints to Pull Everything Together
Finding prints that have your main colors can help pull your whole wardrobe together. For instance, the plaids, stripes, and floral prints below contain a few colors that already exist in the collection. That way, you can wear them with just about anything to give the outfit some interest.
Take a look at this colorful capsule wardrobe below. Click on the items to shop!