Ask Amanda
Styling Advice
Ask Amanda: How to Update My College Wardrobe
posted on October 2, 2015 | by Amanda Holstein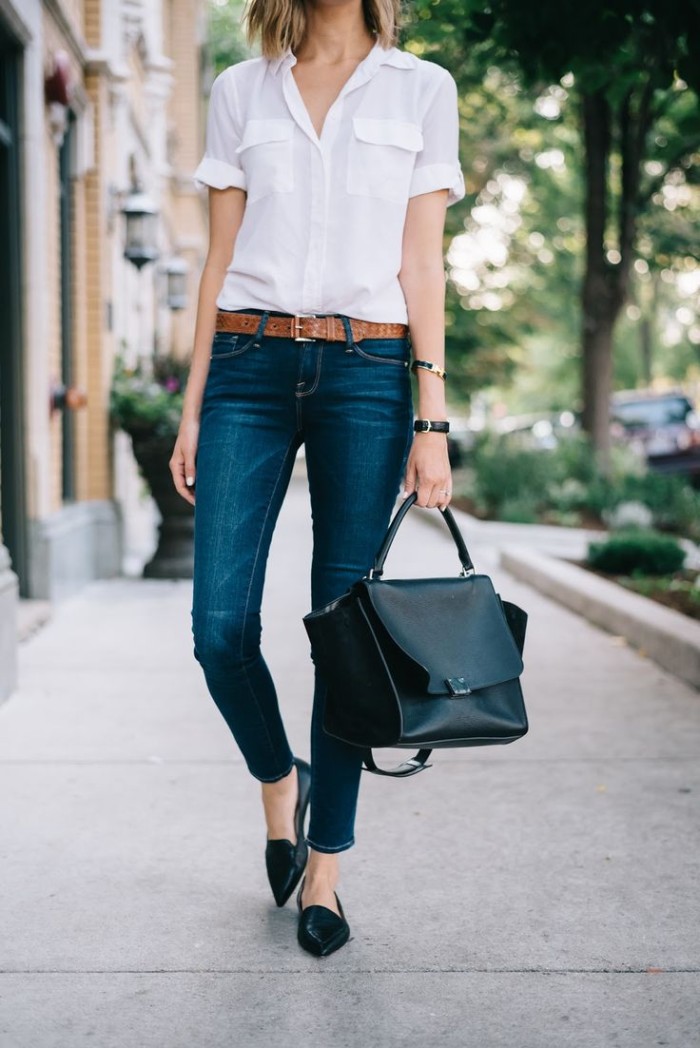 Question:
Hi Amanda,
I am a young professional (21) that works in a start-up that doesn't have a dress code (we're allowed to wear everything from work out clothes to jeans!). I don't want to dress sloppily, but all the business-casual clothes at J. Crew and Ann Taylor seem so stuffy and old. I also don't want to be wearing my usual clothes from college as I already am on the younger side. Do you have any outfit ideas or advice on how to update my college wardrobe?
Thanks!
Christine
Answer:
Hi Christine!
Happy to help here. This actually sounds just like my daily dress code. Since I work for myself but often have meetings with casual colleagues, I like to look put together without going as far as "stuffy" business casual. The great thing is, we have the freedom to play with fashion without worrying about being too dressed up or too casual! But I totally get how sometimes too many options can be overwhelming.
To avoid looking like you're still in college, update your basics so that no matter what, your outfit will be more polished. For example, update your college jeans for something more sleek — dark wash skinny jeans that fit you to a T and look expensive. Switch out your t-shirts for blouses and button-downs (or t-shirts made of more expensive material). Swap your outerwear for moto jackets, blazers, and more polished coats. Once you've updated your basics, the things you wear everyday, you can then go from there and play with trends that you like.
If you want some outfit ideas, take a look at the outfits featured on my blog — I'd say most of them fit this in-between category! My Capsule Wardrobe and Fall & Winter Style pinterest boards should give you some ideas as well as. Let me know if these help or if you need some more advice!
Good luck!
Amanda
NEED SOME ADVICE? CLICK THE "?" OVER TO THE LEFT TO SUBMIT!
DON'T WORRY, I WON'T PUBLISH ANYTHING WITHOUT YOUR PERMISSION…DUH.