Decor & Styling
3 Tips for Styling Open Shelving in Your Kitchen
posted on July 22, 2019 | by Chelsea Becker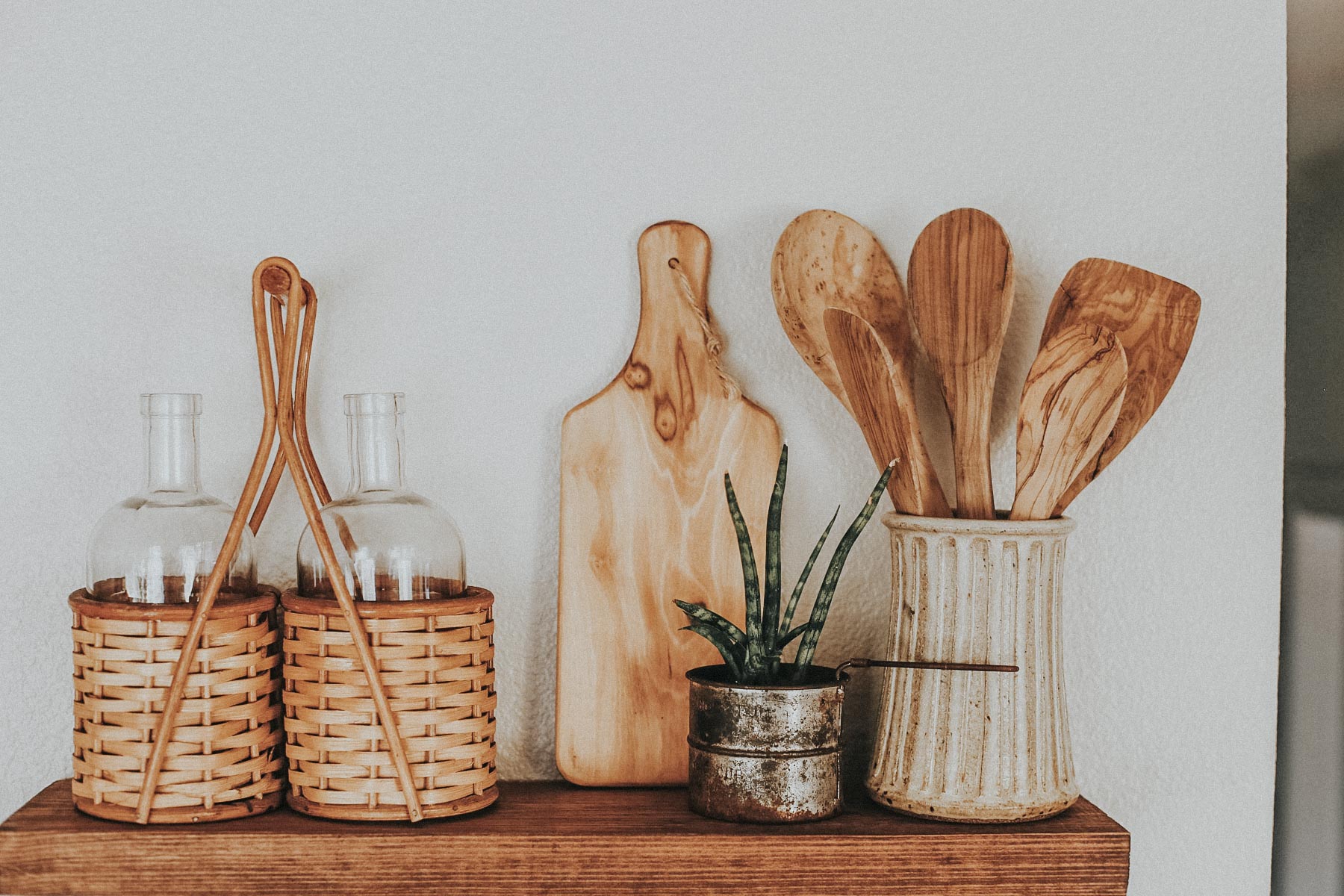 Open shelving, especially in the kitchen, is a crazy popular trend at the moment. If you've spent any time cruising Pinterest lately, you've probably seen it done. But how do designers and home decor aficionados so perfectly decorate each shelf? It's not as hard as you think! To make it super easy for you to style your own kitchen shelves, I came up with three of my own variations to offer some inspiration and also have three tips for you to keep in mind before you get started!
Choose Your Style
When you decide to do open shelving in your kitchen, it really puts your style and aesthetic on full display. Before you start arranging things, think about what style you're trying to evoke. Do you want your shelves to be more eclectic? Or maybe give off a boho vibe? Taking the time to think about this can help you avoid rushing and making decorative mistakes.
Whatever direction you decide to go in, collect items that fit with that aesthetic. I'm loving this wooden bowl and olivewood spoon, which could work with almost any style.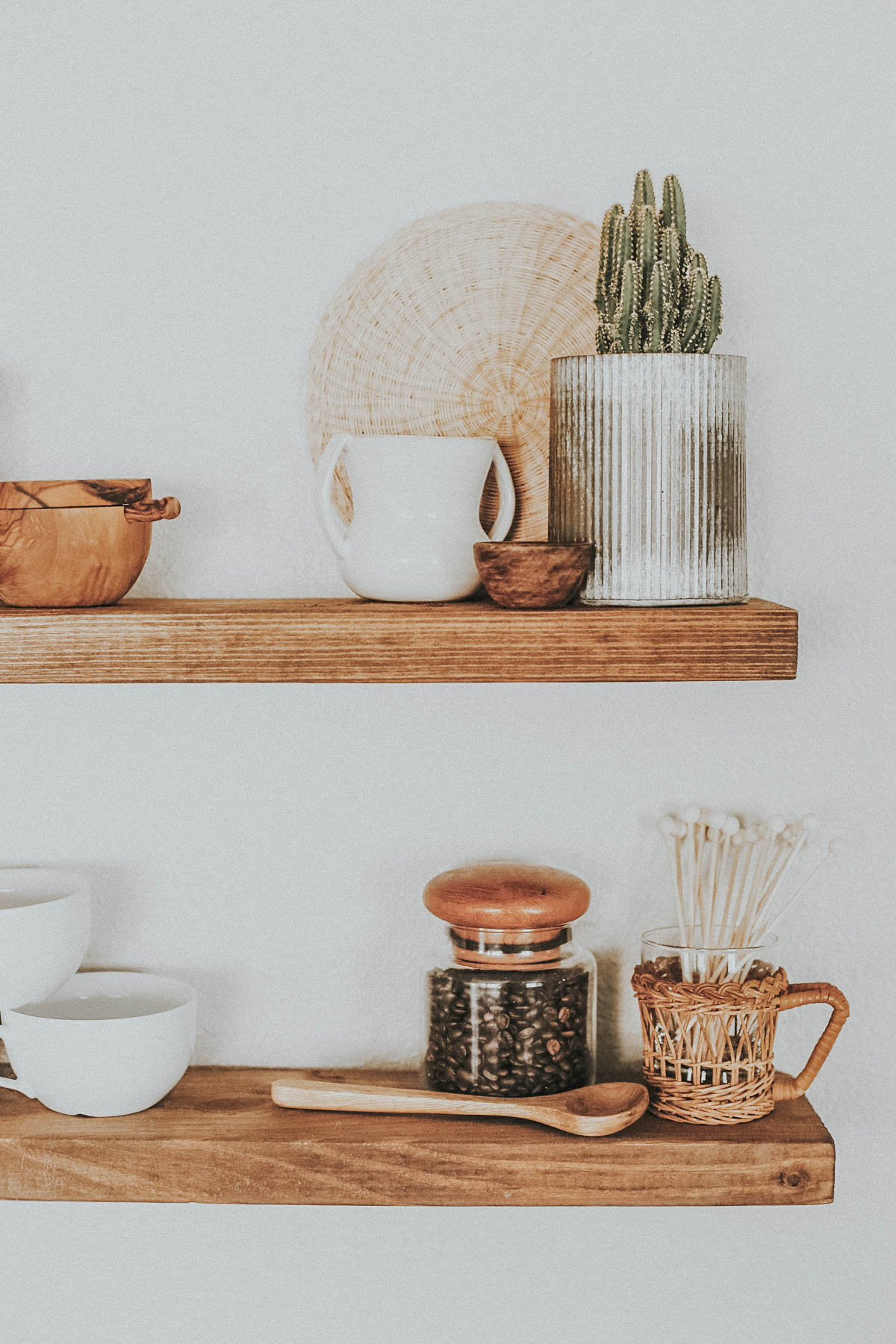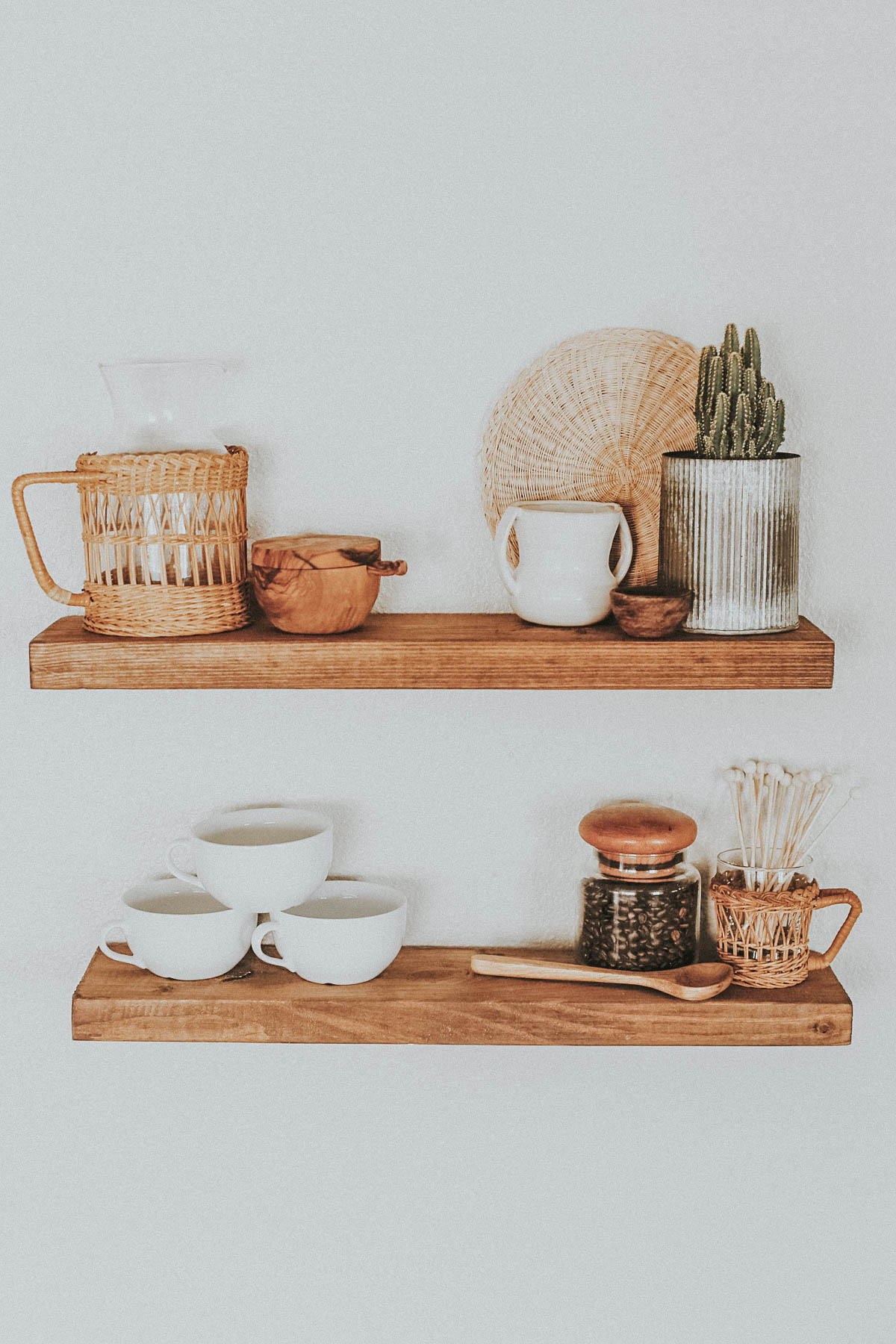 I also love using pieces that have history. Like a vintage recipe box I found while living in Utah. The box is worn and tattered and someone else got good use out of it before it was passed along for me to find. Thrifting is a great way to find unique pieces, especially if you're on a budget.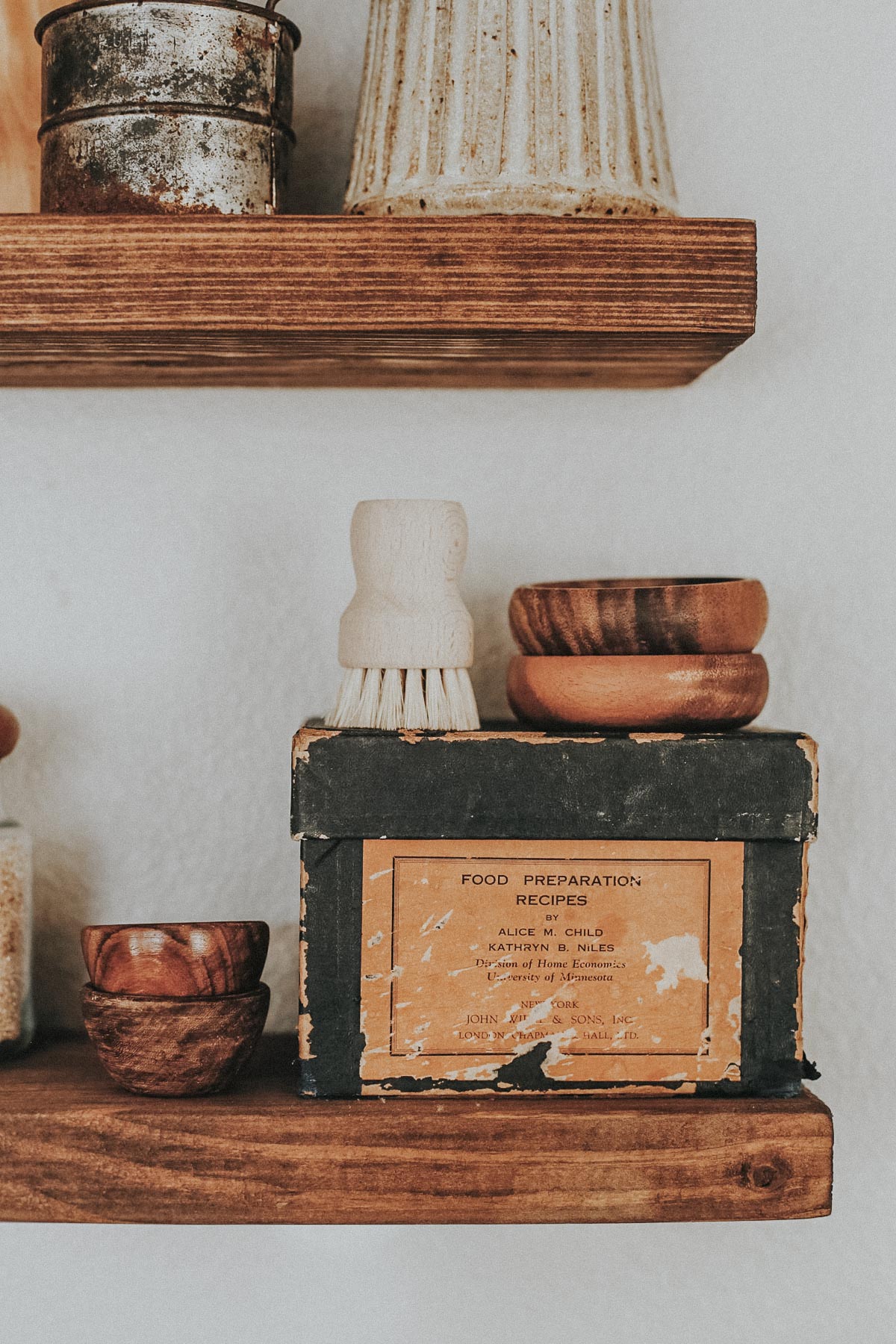 Functionality
Of course you want your open shelving to be stylish, but more than anything it needs to function. I mean, you actually need a place to store stuff, right? I have found these shelves to work really well. Not only are they affordable, but they're just deep enough and come in various sizes depending on how much space you have.
And if you're in the market for a few new items to display, I highly recommend these white coffee cups and this serving board. Stacking your cups or glasses adds visual interest to your shelves while leaning any boards against the wall creates more depth.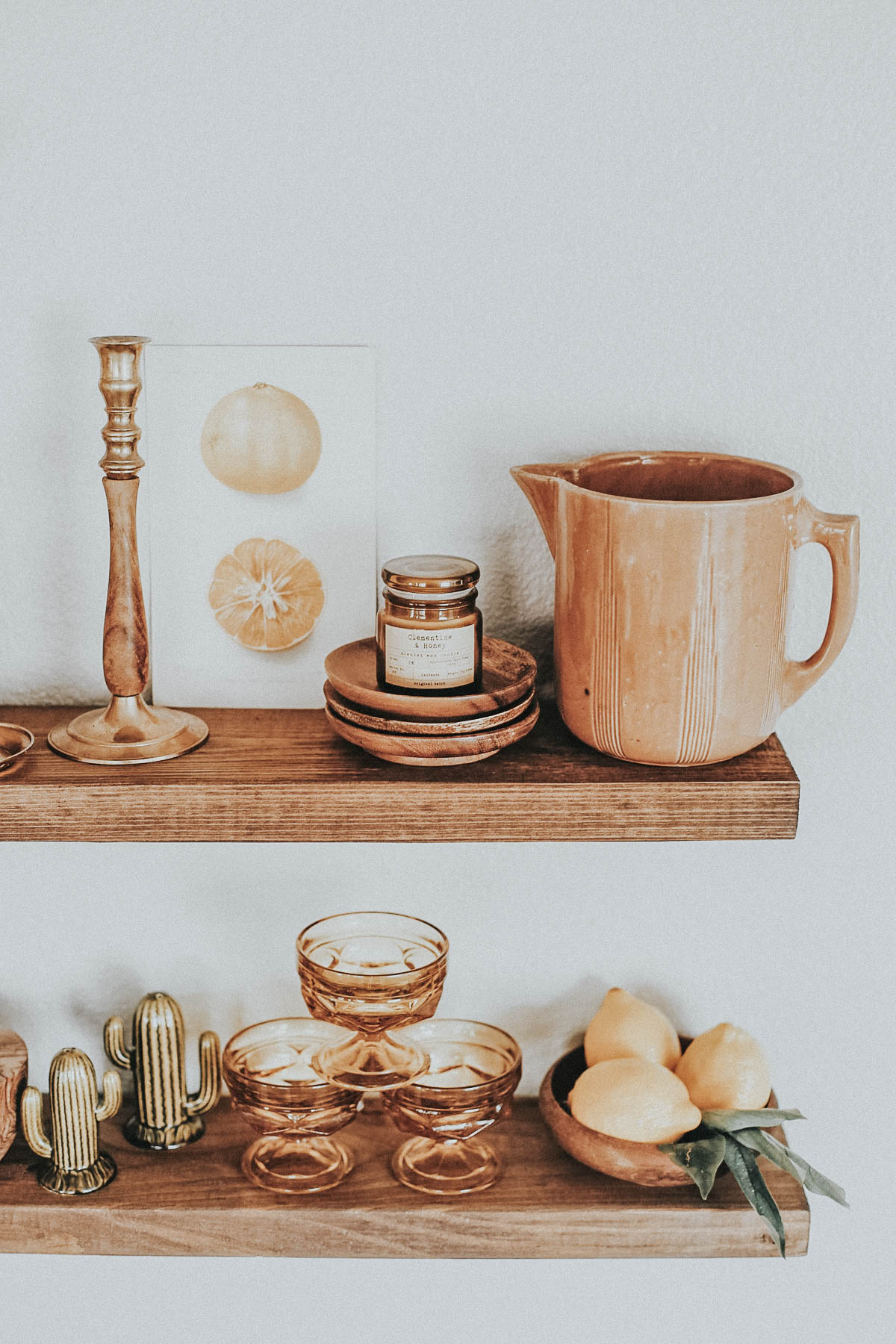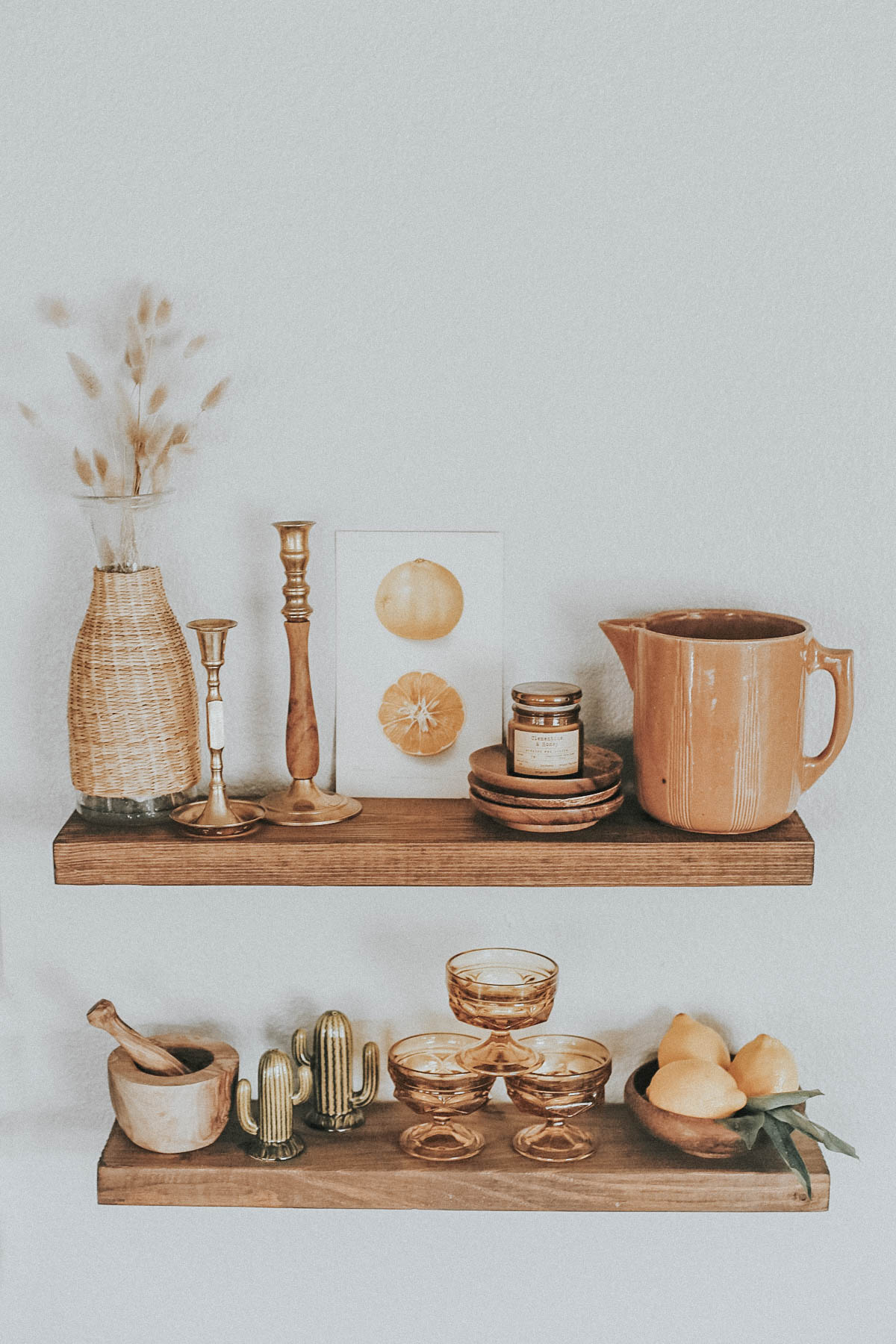 Diversity
You've probably noticed that I like to diversify my open shelving decor. I try to mix in a variety of textures when styling my shelves. Think about different wood tones and using pottery and wicker. Finding interesting pieces like this mortar and pestle or incorporating your favorite candle will help your shelves reflect your personal style while also keeping things interesting.
Personally, I prefer to revamp my shelves three times a year to keep things feeling exciting and different. One simple way to do this is by adding seasonal touches like fresh flowers or greenery that is true to the time of year.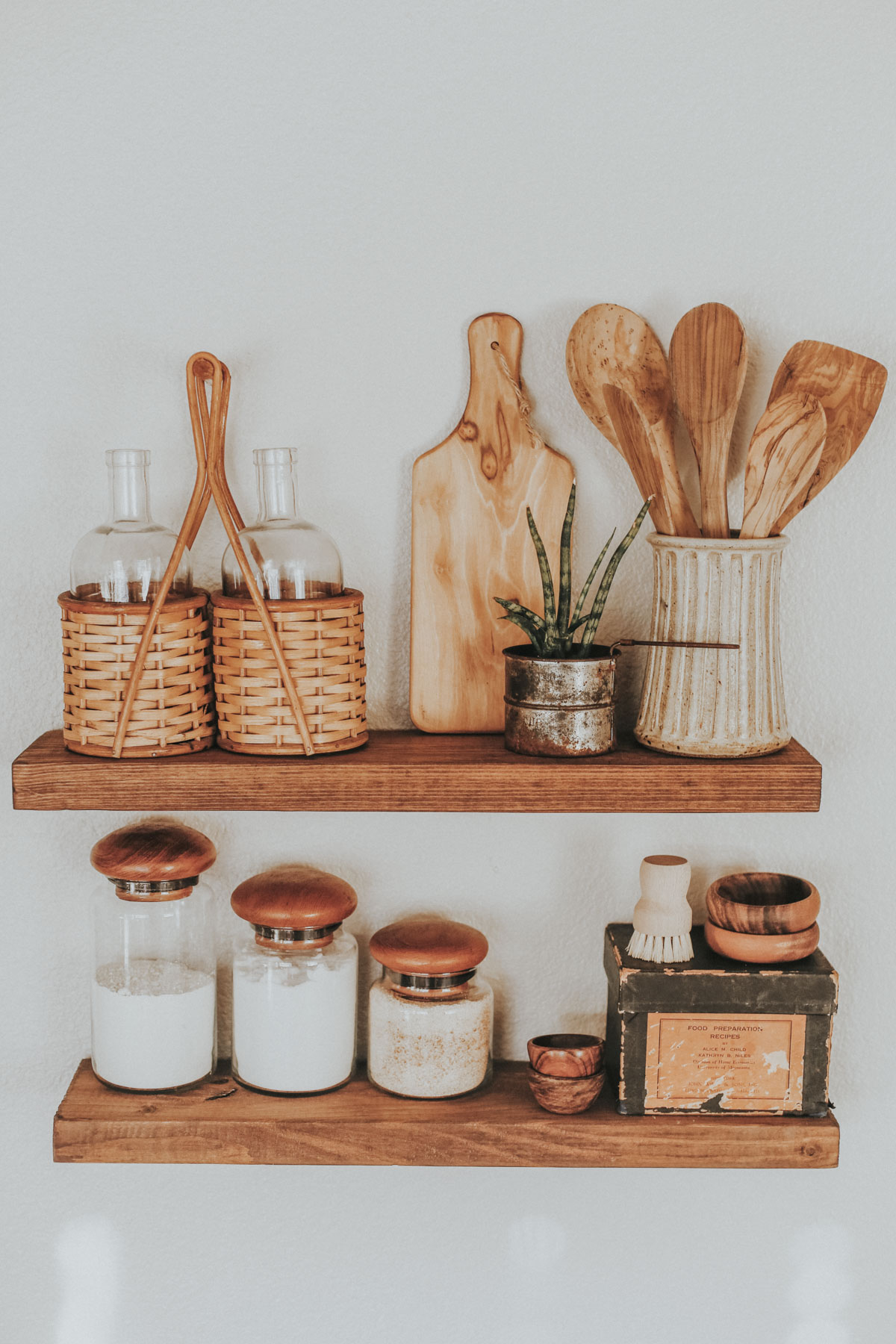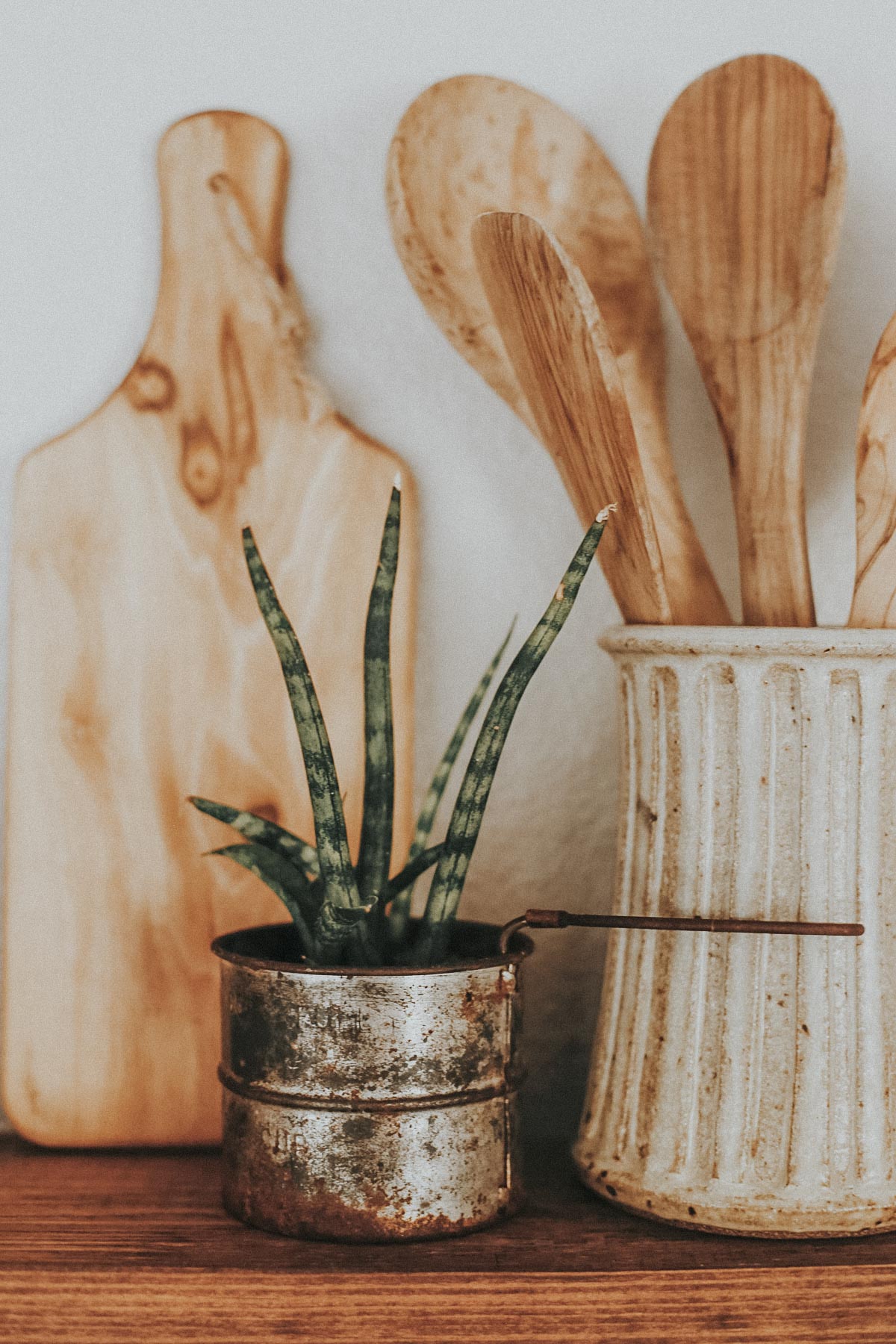 You can always use what you have to mix up your styling, too. In the photos, you can see how I used different pieces and knick-knacks to style my shelves a few different ways. The common theme being diversity. You see a variety of texture and material in every option.
At the end of the day, don't be afraid to mix and match and have fun with your styling! Bring in different elements, colors and finishes. The less matchy, the better, in my opinion. I have no doubt your shelves are going to look amazing!
Would you do open shelving in your kitchen? If so, tell me how you'd style them!
Shop The Post