Ask Amanda
Travel
Ask Amanda: What to Pack for a Weekend in New York in the Summer
posted on May 22, 2015 | by Amanda Holstein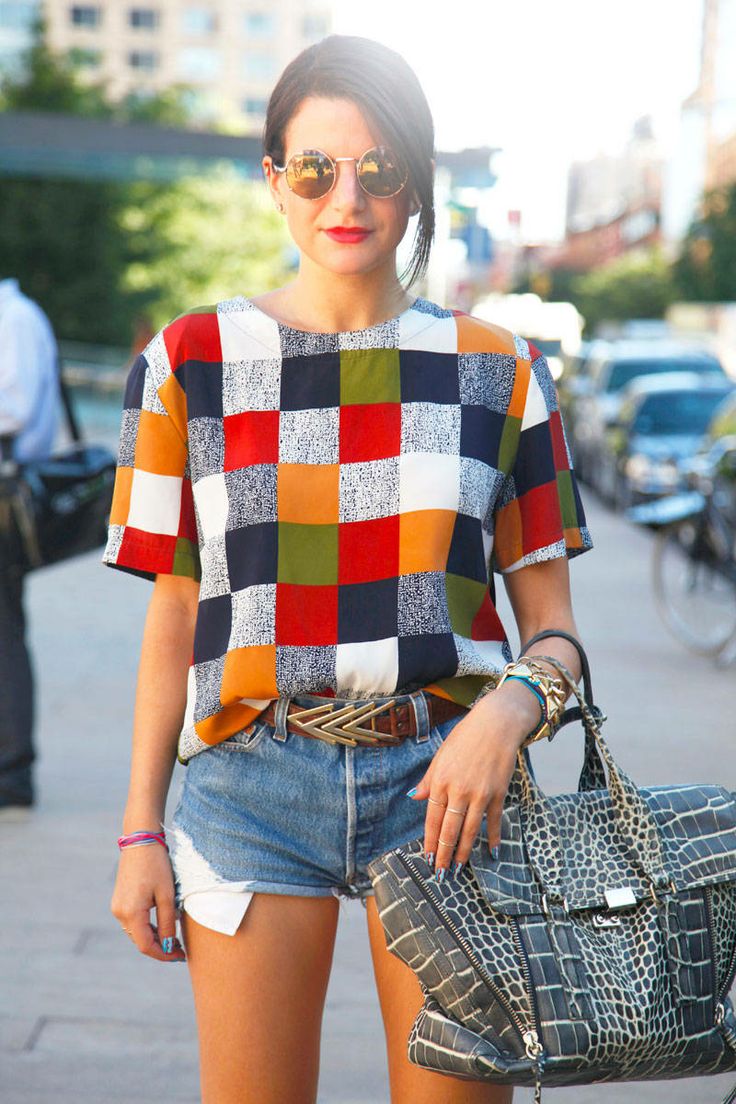 Question:
I am from the midwest, and am going to be visiting New York for a long weekend in June and was wondering if you could put together a style post for what to pack when visiting the Big Apple! I don't want to look like a tourist, and love your style cues. I think it would be a cute post! Thanks a bunch!!!
Answer:
When it comes to weekend packing, I'm all for keeping it light. A carry-on and a purse should be all you need, especially in summer when you don't need so many layers. And if you're traveling to a trendy city like New York? I recommend having some fun. Wear those trendy pieces you rarely where at home, like your overalls, your romper, or your fringe heels. New York is a great place to experiment with your style — nothing is too bold! But of course, you'll also want to be able to remix some of the items you pack. So here's what I suggest:
(Click directly on the products to shop!)
Friday
When you get in on Friday, you may want to have a chill night. I recommend an outdoor beer garden! Try an off-the-shoulder shirt, a favorite spring & summer trend. Pair it with your denim cutoffs, which you can definitely wear again throughout the trip. Try some fringe sandals and a cross-body bag.
Saturday
You'll probably wake up Saturday morning and head straight to a yummy brunch. Since you'll be out all day exploring, I suggest something comfortable (and stylish) that will last through the meals, the heat, and the walking. You can't go wrong with a breezy dress and easy sandals that go with everything. Bring along your cross-body bag (you only need to pack one!) and throw on some fun jewelry.
Saturday night you may go all out with a nice dinner and drinks. Now's the time to break out that romper you've been dying to wear. It's bold, sexy, and perfect for a night in NY! Pair with heels (you could even use the same ones from Friday), your bag, and some light jewelry. Feel free to pack as much jewelry as you want – it doesn't take up much space and is a great way to complete your outfits.
Sunday
After a weekend of fun, you may be tired on Sunday so a day laying in the park will be perfect. Throw on your denim cutoffs (the one's you wore Friday night), a breezy top, and your sandals. Stack on some bracelets for some color. Bring along that purse and you're all set! You could even wear this on the plane home.
Do you guys have any tips for her trip?
NEED SOME ADVICE? CLICK THE "?" OVER TO THE LEFT TO SUBMIT!
DON'T WORRY, I WON'T PUBLISH ANYTHING WITHOUT YOUR PERMISSION…DUH.