Fun Things To Do
Beach Day Essentials
posted on August 31, 2018 | by Maddie Broderick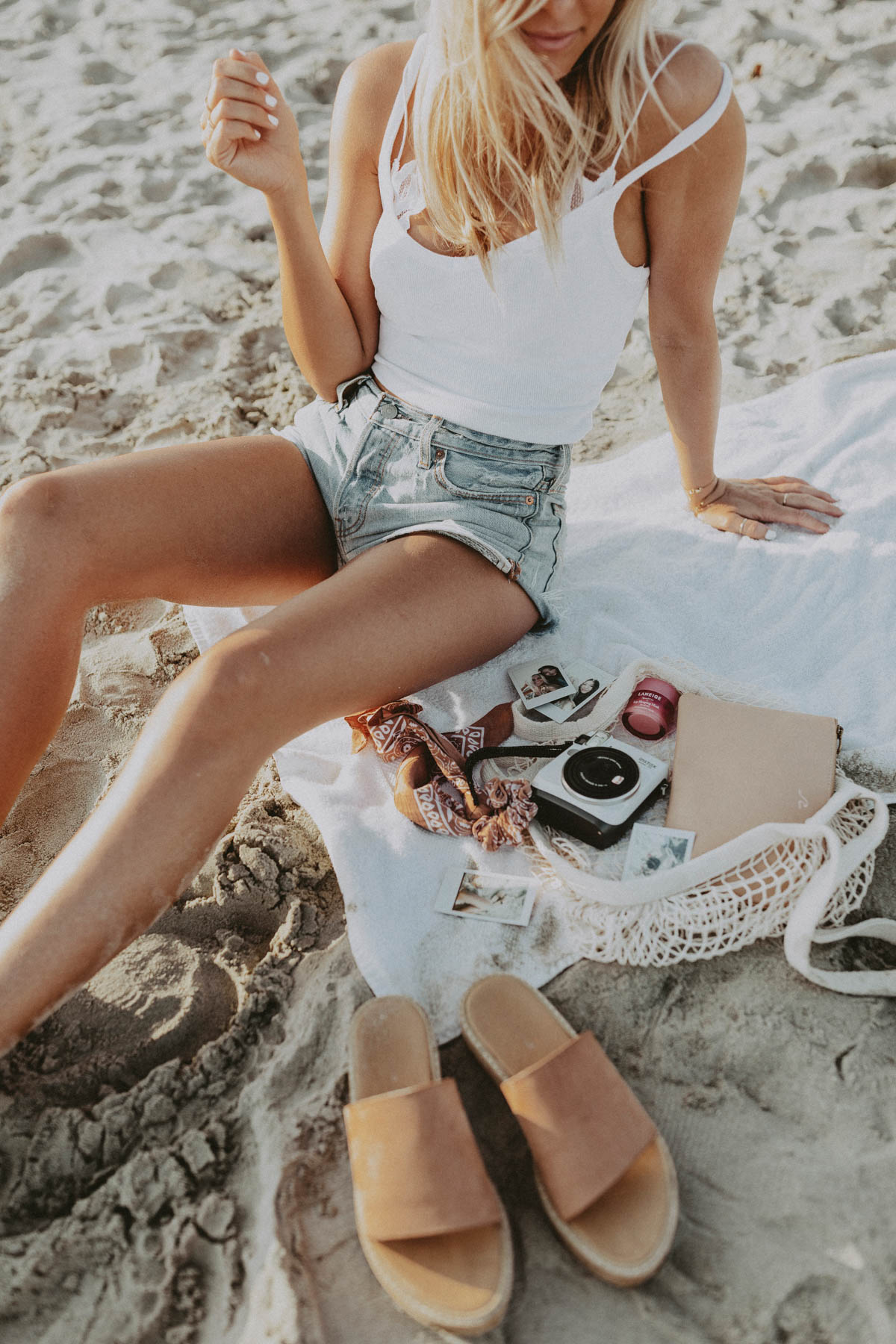 Originally an East Coast girl, I always thought packing for the beach was a huge ordeal. Since making my transition to California, I've learned a thing or two about the simplicity of beach life here. And I'll say this – sometimes we learn our best "do's and don'ts" when we aren't prepared! On my last trip to California before my move, I managed to bring everything I needed except my swimsuit. *face-palm*. Not quite sure how that happened, but it encouraged me to get creative when packing for an impromptu trip to the beach, and really pare down to the bare essentials. Here they are!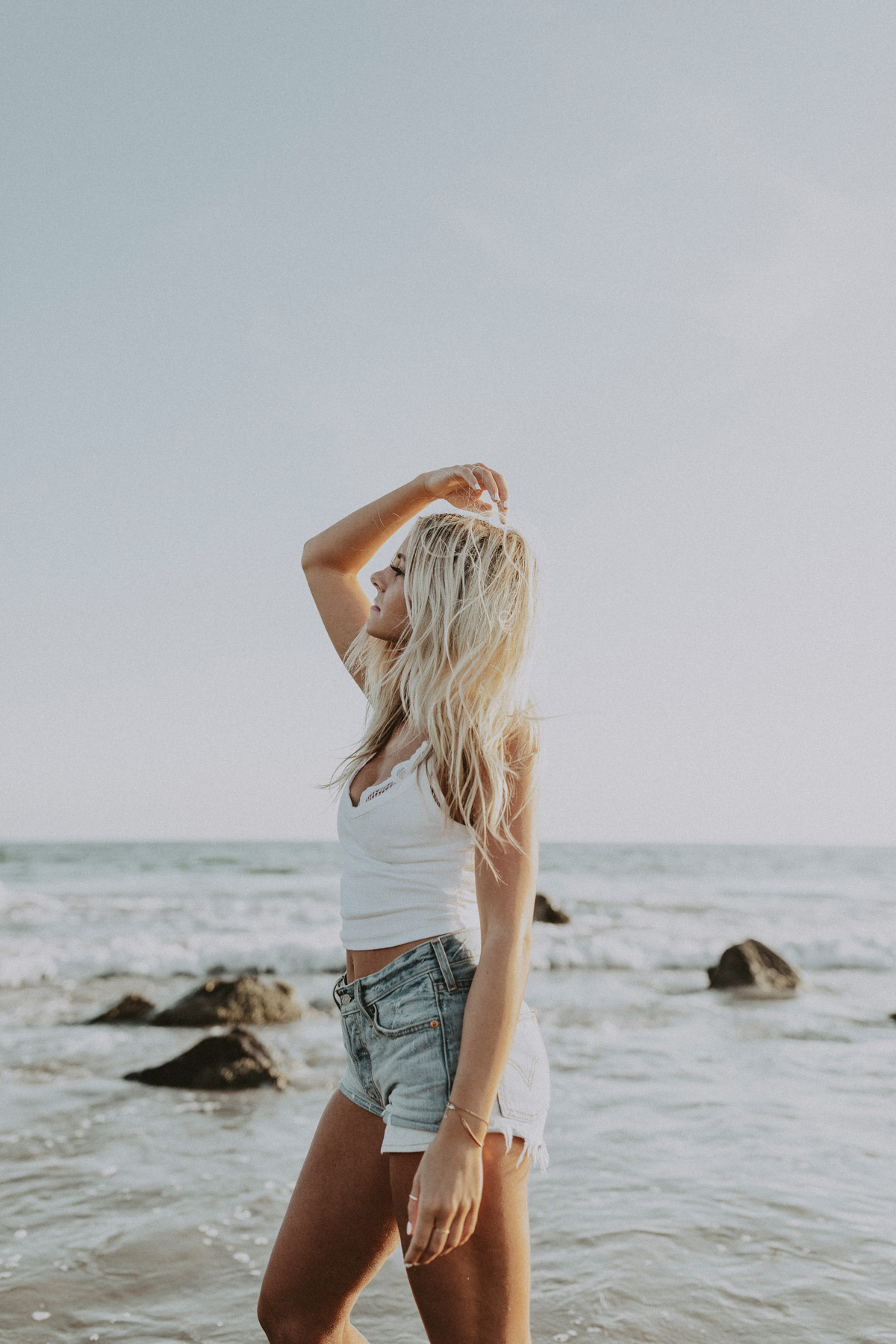 Choose a bag
First thing's first, gotta pick your bag! Or bags…
Netted Market Bag: I always always always beach it with my netted market bag, which is a saving grace when you're going to be around sand. Not only does it double as a bag for my fresh produce on market days, but it's perfect to tote around the beach, as the holes allow the sand to slip right out! No more sandy treasures to find later in the week! And best part about it? This bag is only $8.
Leather Zipper Pouch: Some may say leather is not the most beach-friendly material, but I couldn't leave home without my Madewell leather pouch, which is one of my most recent purchases. I had the bag embossed with a rose gold wave, to signify my transition to the West Coast and all of the waves I've ridden to finally get here. Fun tip – if you're a Madewell Insider, all monogramming is free! In this bag, I normally keep the things that I don't want to get sandy.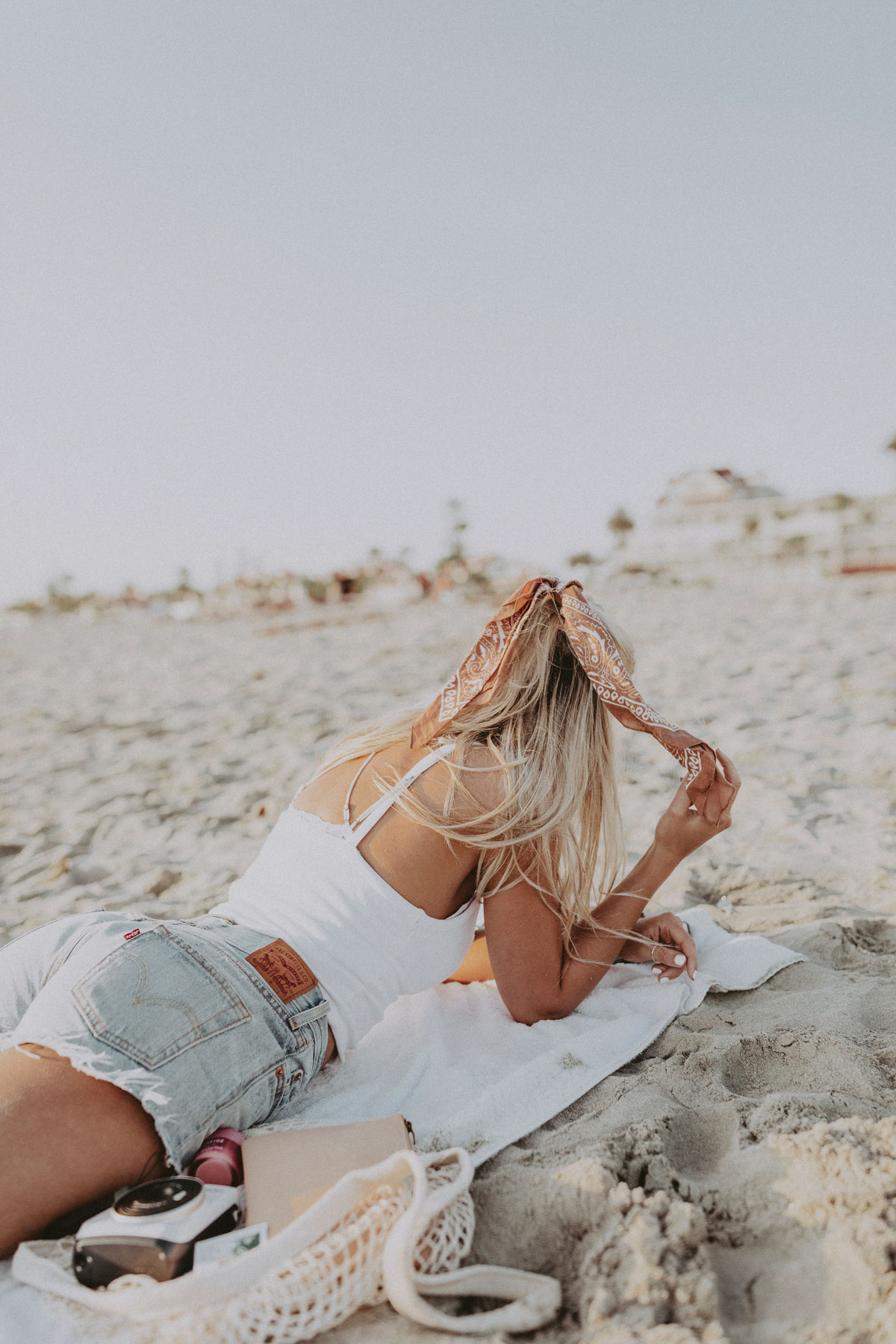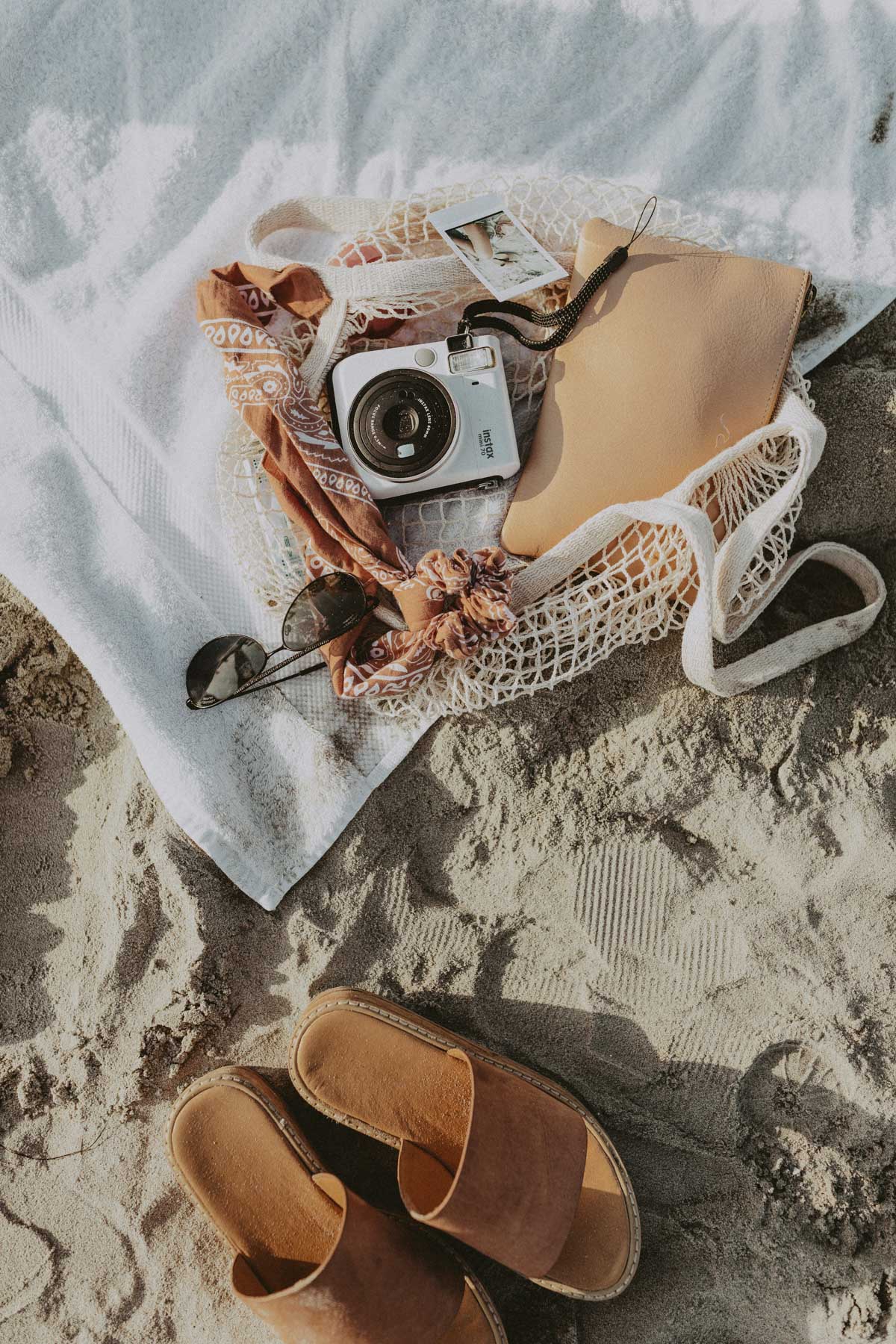 Don't forget!
A change of clothes. You'd think this was a "duh" kind of thing, but I've learned that it's better to have back up than to not! I like to keep it simple with a classic pair of denim shorts (Levi's forever and ever) and a tank top. If you're running out to grab a bite or popping into a shop off the beach, you definitely want something you can easily slip on, or just shorts over your suit!
This includes shoes, too. Save the strappy shoes for another day and grab a pair of flip-flops – or my personal favorite, platform sandals. The time I forgot my swimsuit, I quickly learned that having a bralette is a necessity that could double as a bikini top if it gets too hot, so I know always bring one, too. Buuut, just don't be like me and forget your swimsuit at the beach.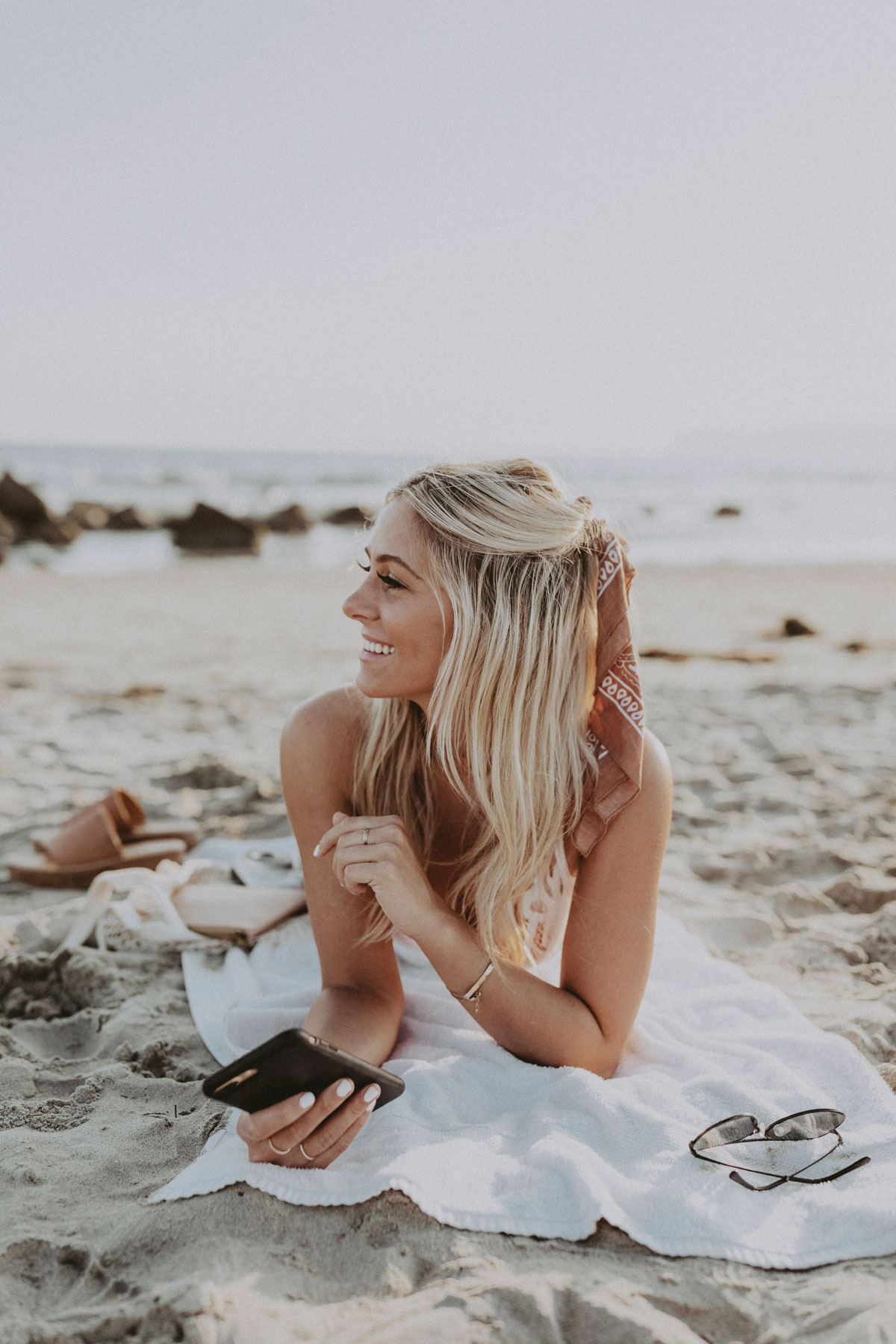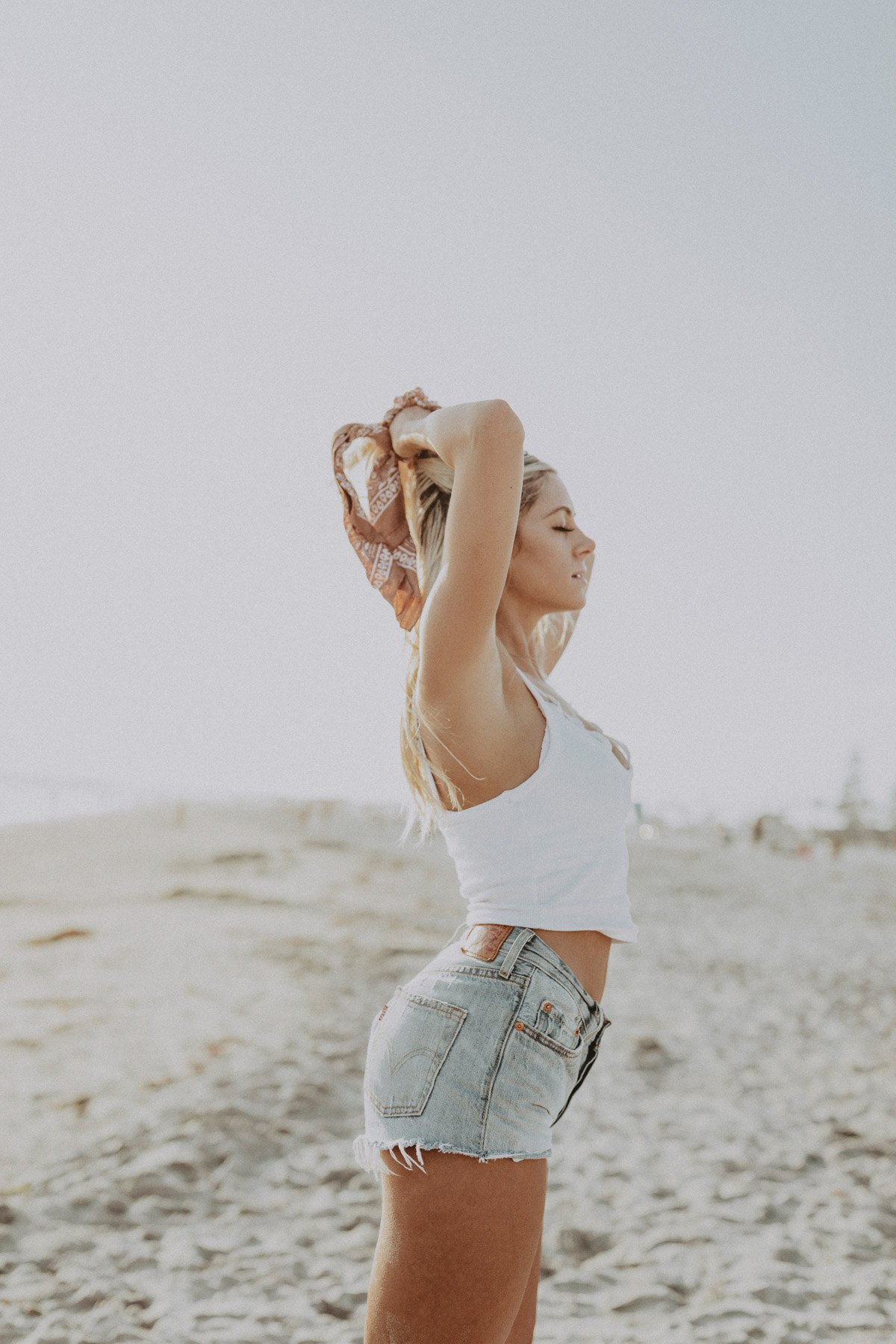 Other Essentials to Pack
Now that you have your bag and change of clothes, it's all about the little things.
Sunnies: I always hear stories of my friends losing their super expensive sunglasses at the beach, so I've made it a point to snag a cheap pair at F21 and call it a day! If I lose a pair, that's maybe one Starbucks drink down the drain. Does anyone else think in terms of coffee drinks?
Bandana / Hair Tie: Because let's be real – beach hair is only cute, like, 50% of the time. So bandana it is!
Instax Mini Camera: Keeping documentation simple and Instagram-worthy with a mini cam! I also like to keep a two-pack of film on hand, which is almost always on sale at Urban Outfitters.
Laneige Lip Mask: Not only does this hydrate you from the hot sun, but it also doubles as a lip plumper and mask treatment! Plus, its pink tint gives you that perfect minimal makeup look!
Supergoop! Sunscreen: Paraben-free sunscreen that protects your skin and works to blur pores, while keeping your face matte and shine-free! I'm all about that dewey glow, but I'll take that from a pretty highlighter, and not sweat, am I right?!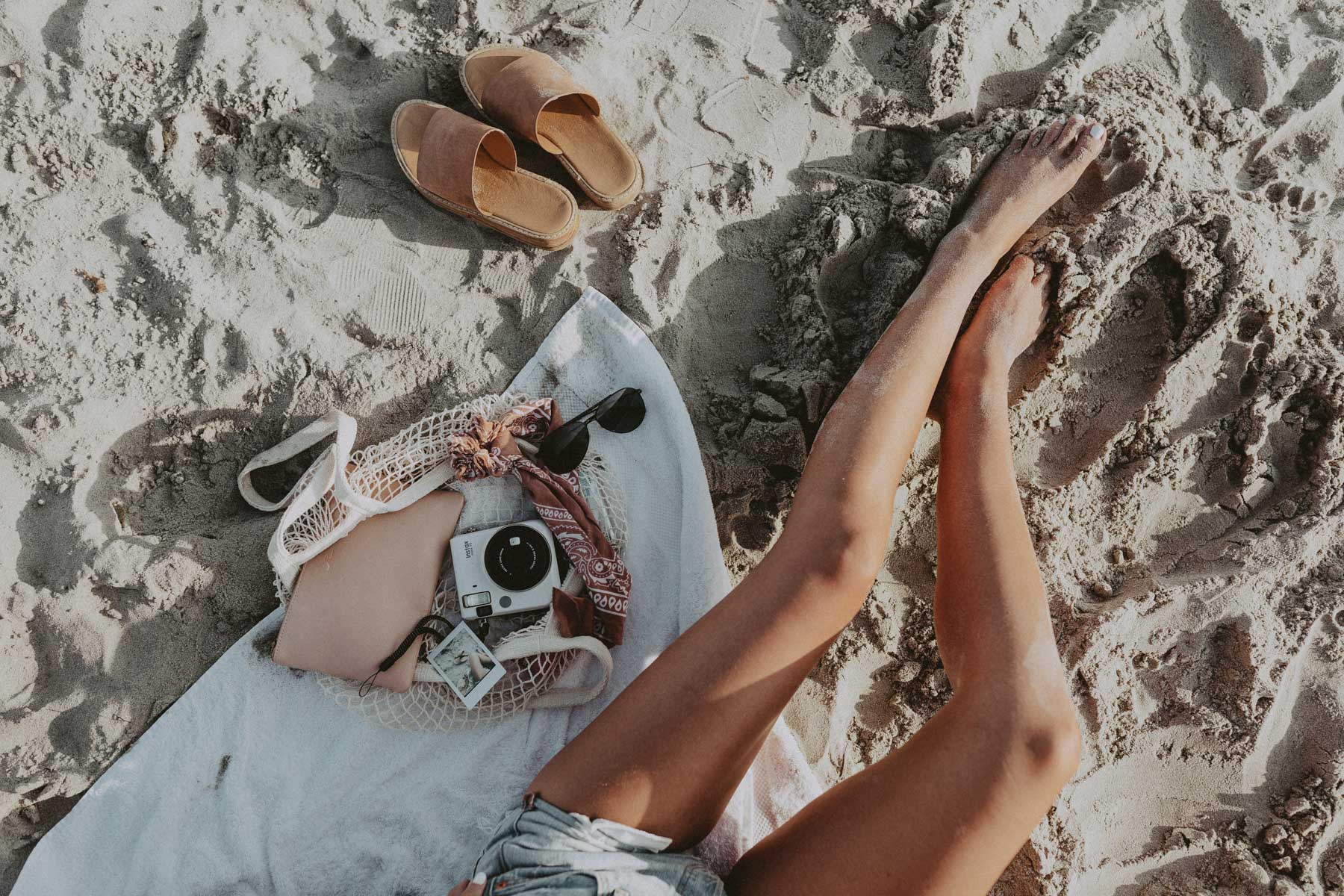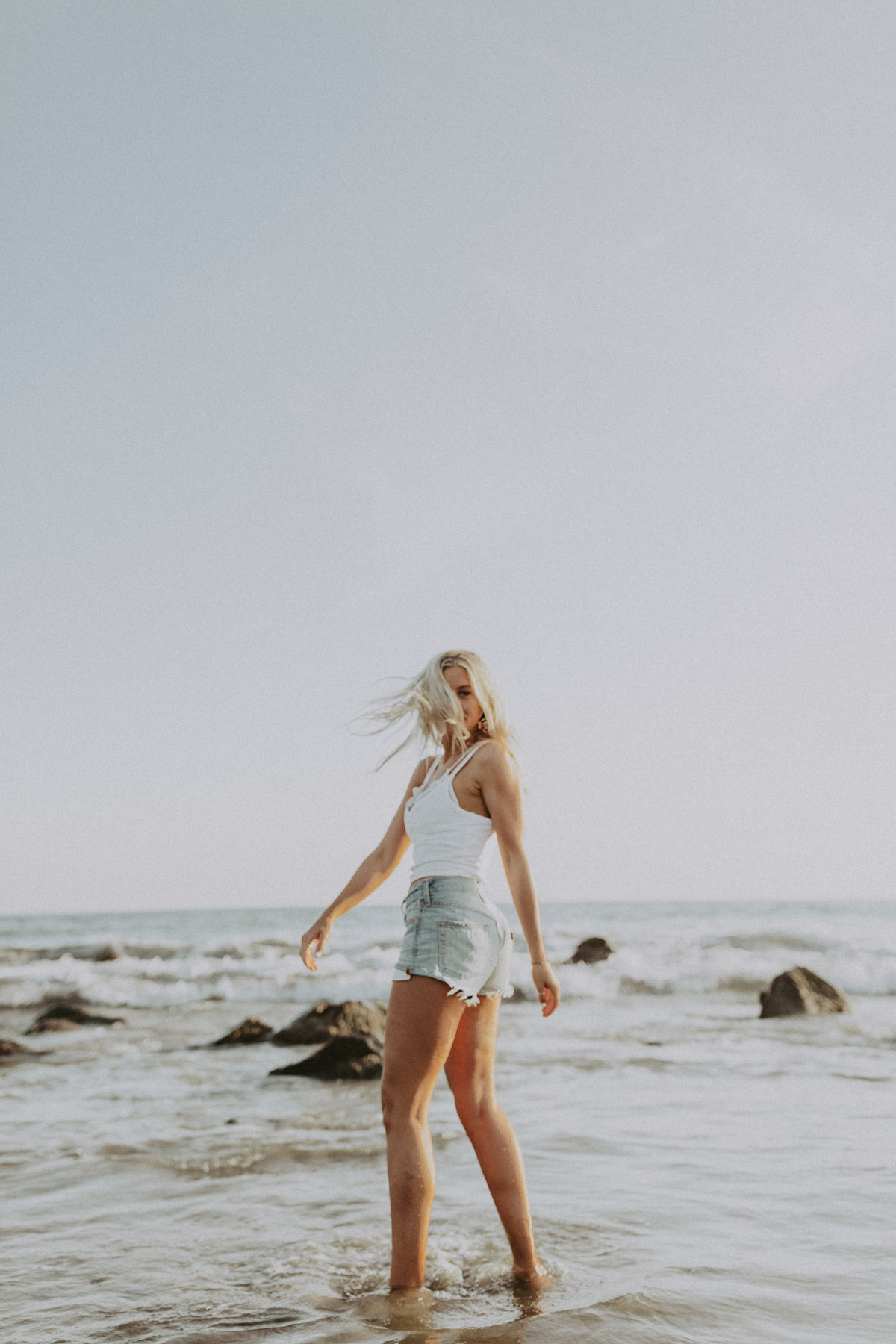 Lastly, my secret weapon is to carry my Vitruvi lavender essential oil. And I have a little code for 20% off your Vitruvi purchase: vtruviXmaddie. I love all of their essential oils and blends, but lavender is my go-to for headaches or stress — plus it's perfect for freshening up after my beachy adventure, before meeting up with some girlfriends in Old Town for Taco Tuesday! My kind of beach day, how about you? :)
Shop The Post