Outfits
Travel
Best San Francisco Hikes (That Are Also Dog Friendly)
posted on October 27, 2016 | by Amanda Holstein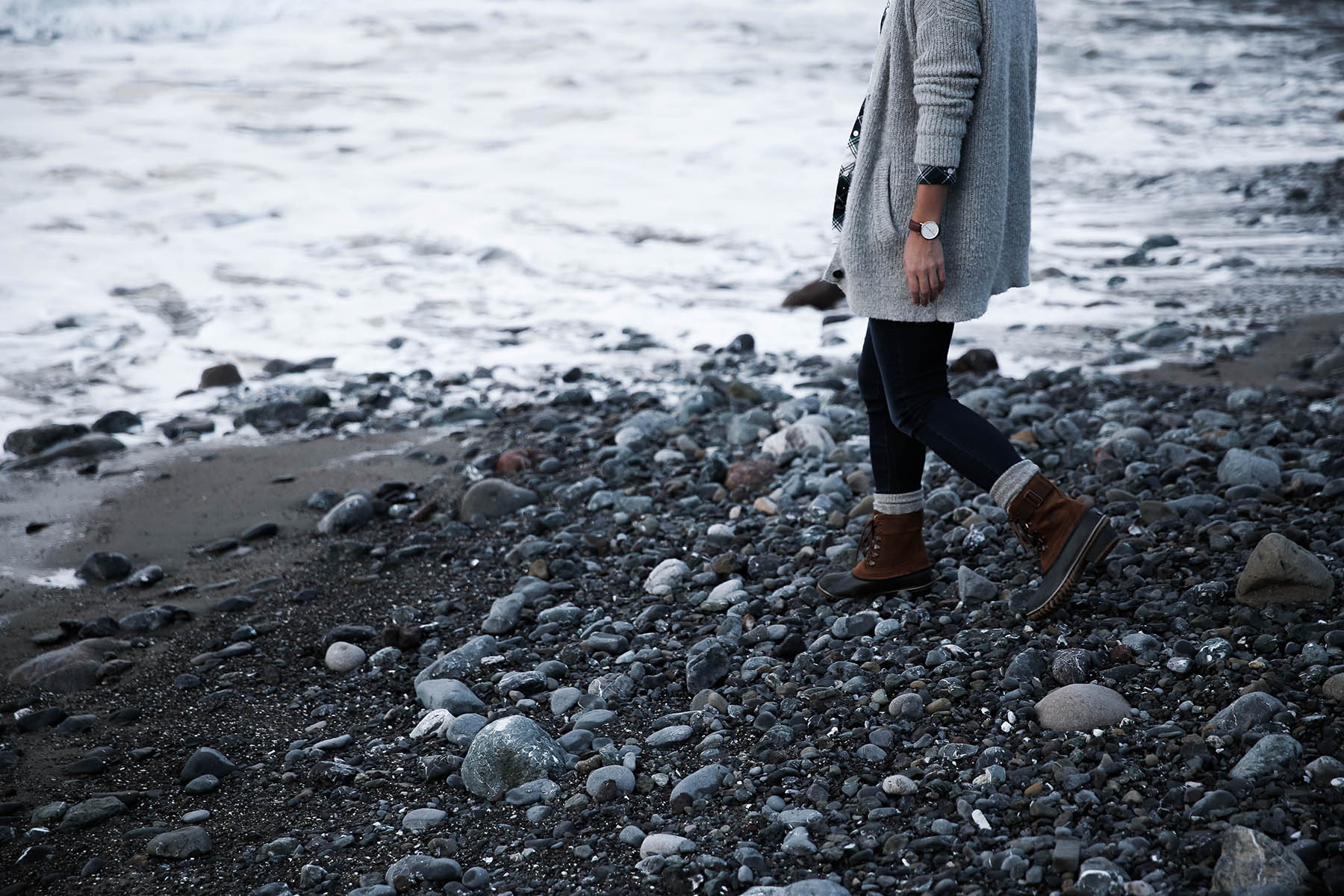 Thank you to Zappos for sponsoring this post.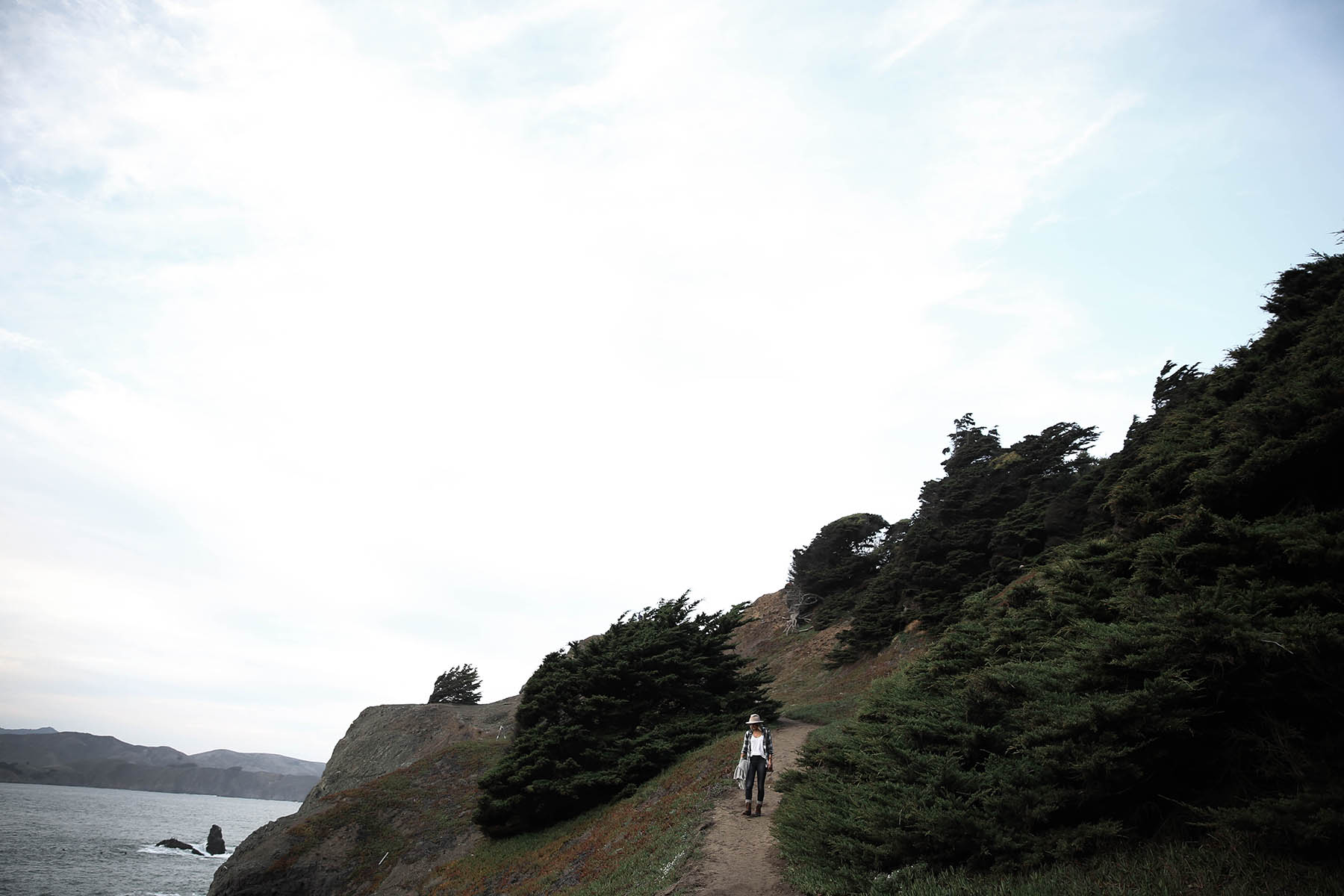 One of the reasons I love San Francisco so much is that you can get both city life and nature all in one place. Yes, there are incredible hikes in the actual city of San Francisco! There are a ton in the surrounding Bay Area as well, but I think it's pretty cool that you can get off work and meet a friend for a hike right in the city before heading home. Whether you live in the area or are planning a visit, there are a handful of San Francisco hikes I highly recommend you try. And if you have a dog, these ones in particular are great for both you and your pup!
As for what to wear, layers are key when hiking in San Francisco. If you're close to the coast, it can feel pretty chilly, but as you walk in the sun you can get hot. For mid-week hikes that are no more than a couple miles, I'll wear comfortable jeans or leggings, my lighter SOREL boots, a t-shirt, and an extra layer or two. These SOREL boots are perfect for hiking around San Francisco. They're not too heavy and can stand the various terrains and changes in temps. Snag them here on Zappos.com and get 2-Day Free Shipping!!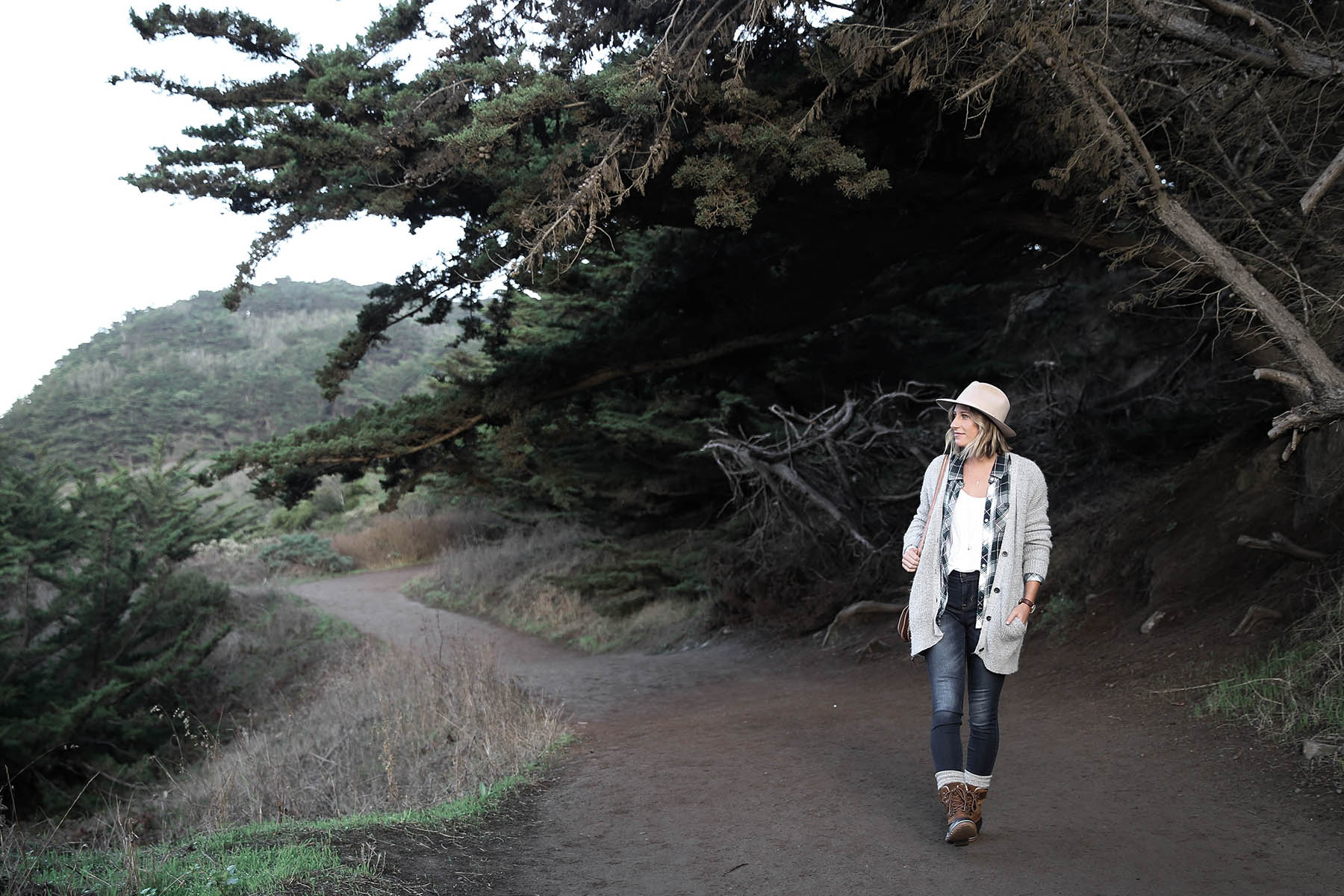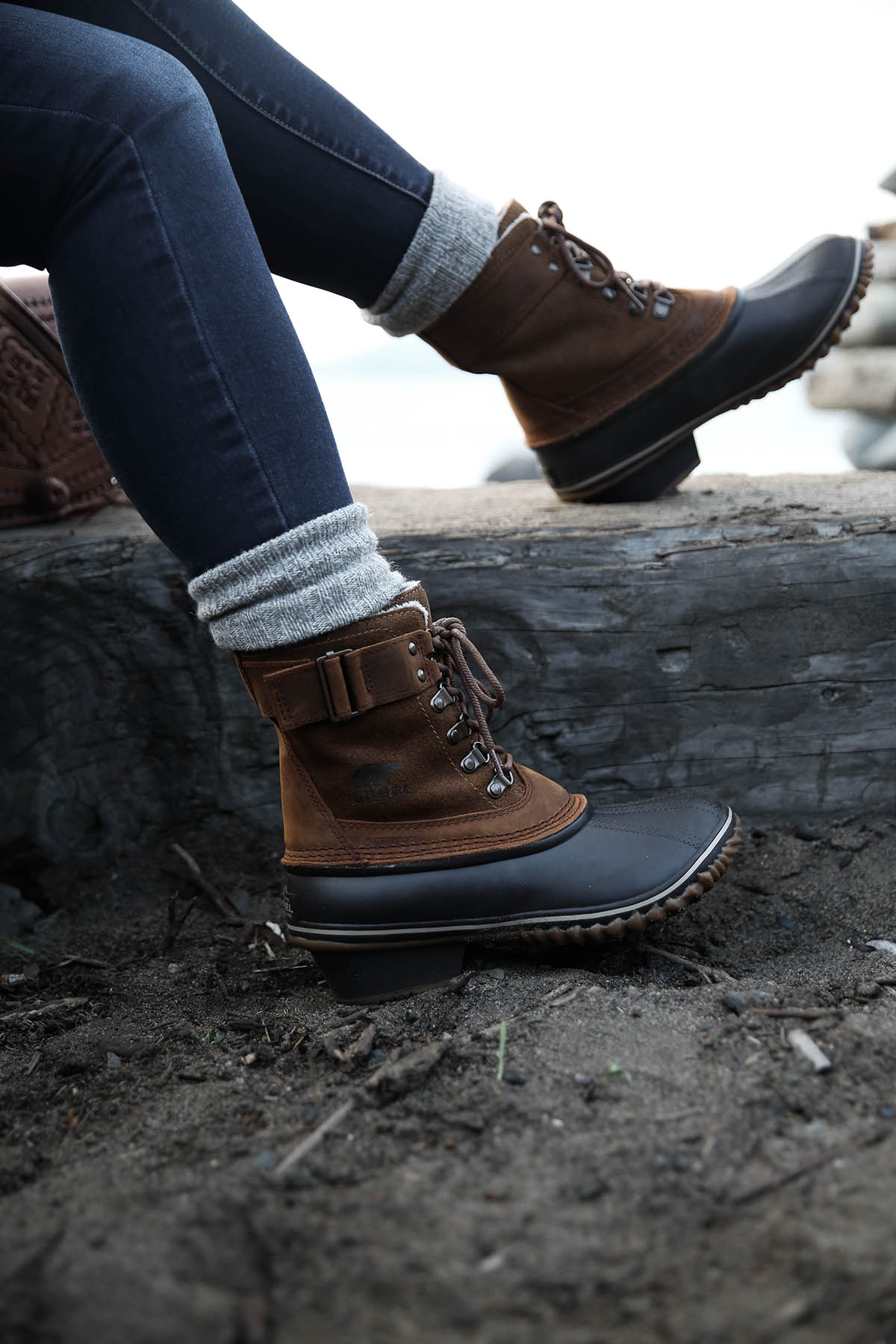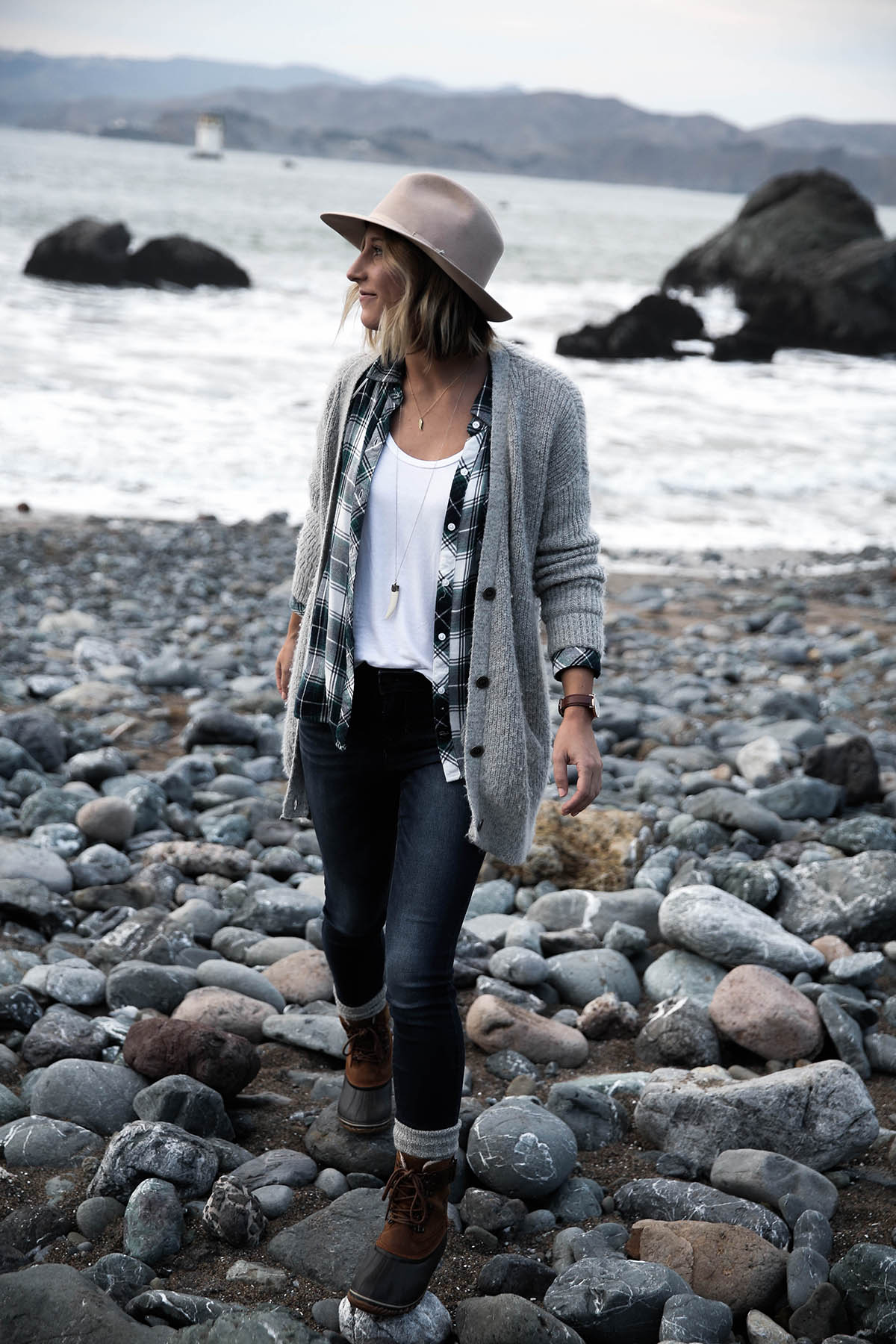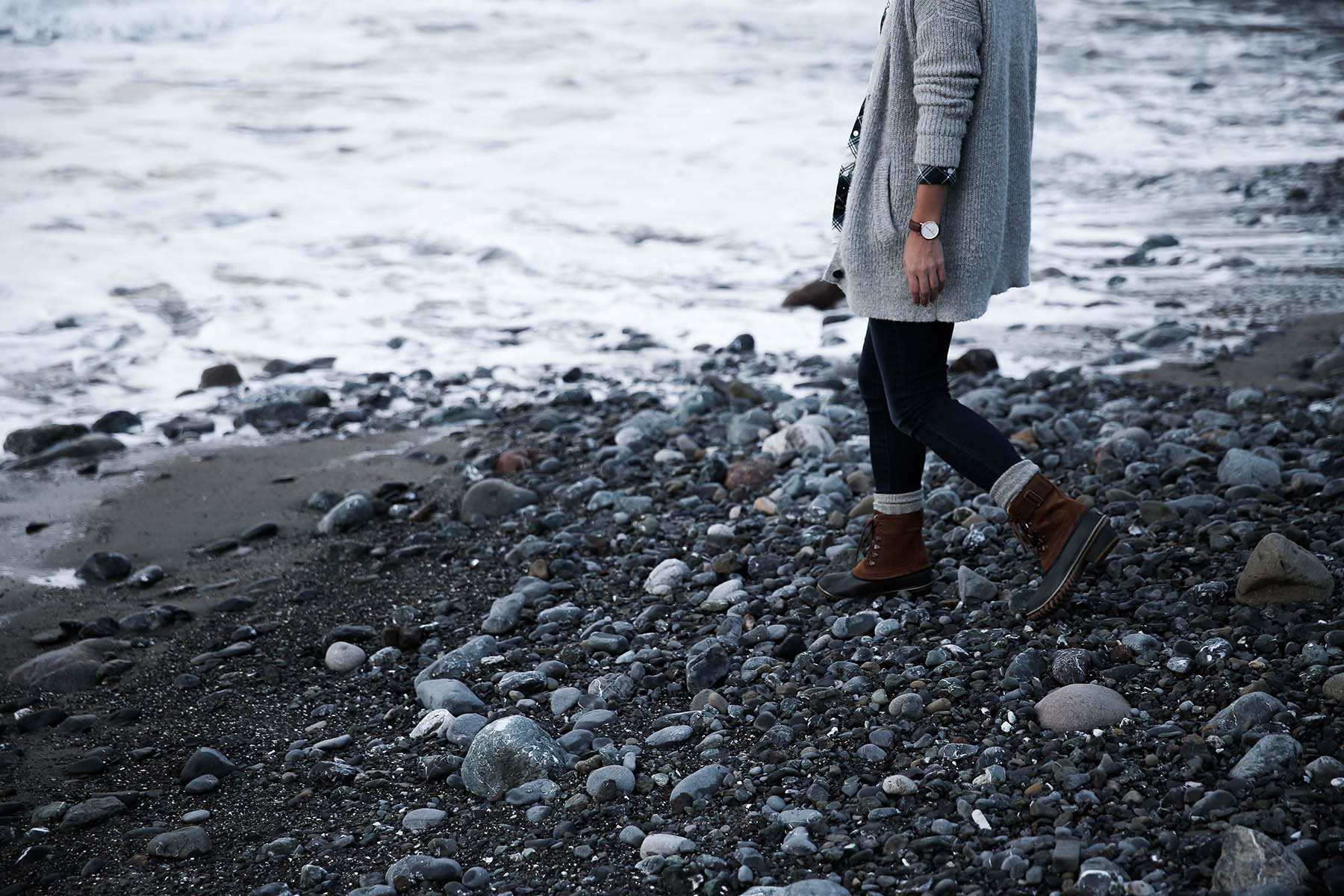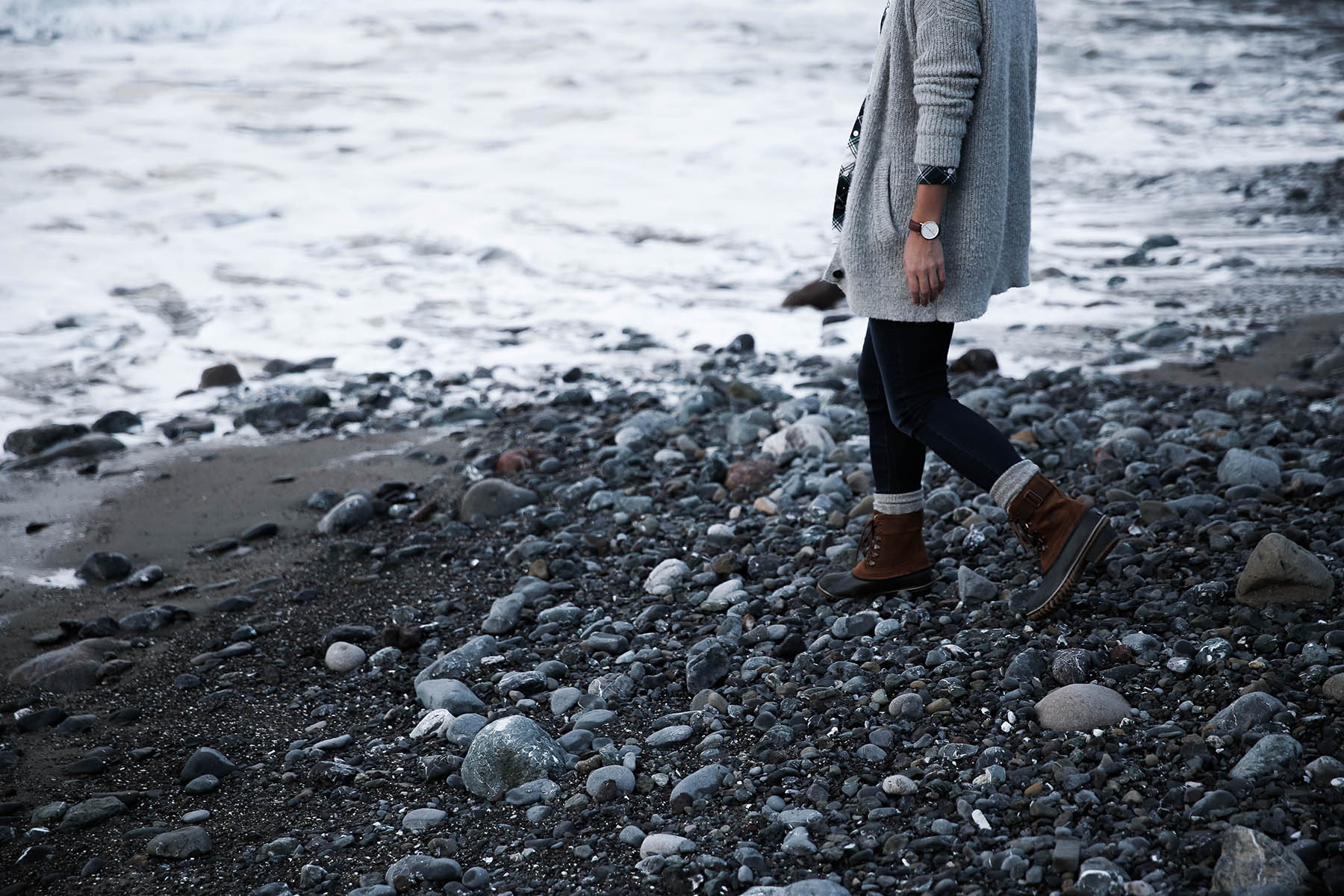 Land's End
I think it's safe to say that Land's End is my favorite hike within the city of San Francisco. It starts all the way on the coast by the Sutro Baths, these amazing ruins that make you feel like you're in Europe. You walk into the woods and have a gorgeous view of the Pacific Ocean the whole way. As you curve around the first bend, the Golden Gate Bridge comes into view and it's just spectacular. There's also a little beach you can walk down to called Mile Rock Beach. It's a great spot to sit for a bit and take in the views!
I suggest plugging in the Lookout Cafe into your phone to get to the start of the hike. There's a parking lot there, a bathroom, and a coffee shop. From there you'll walk north and enter the trail. The trail is about 1.5 miles long and it's not circular so you'll most likely walk there and back for a full 3 mile walk. It's great for mid-week sunsets or Saturday mornings!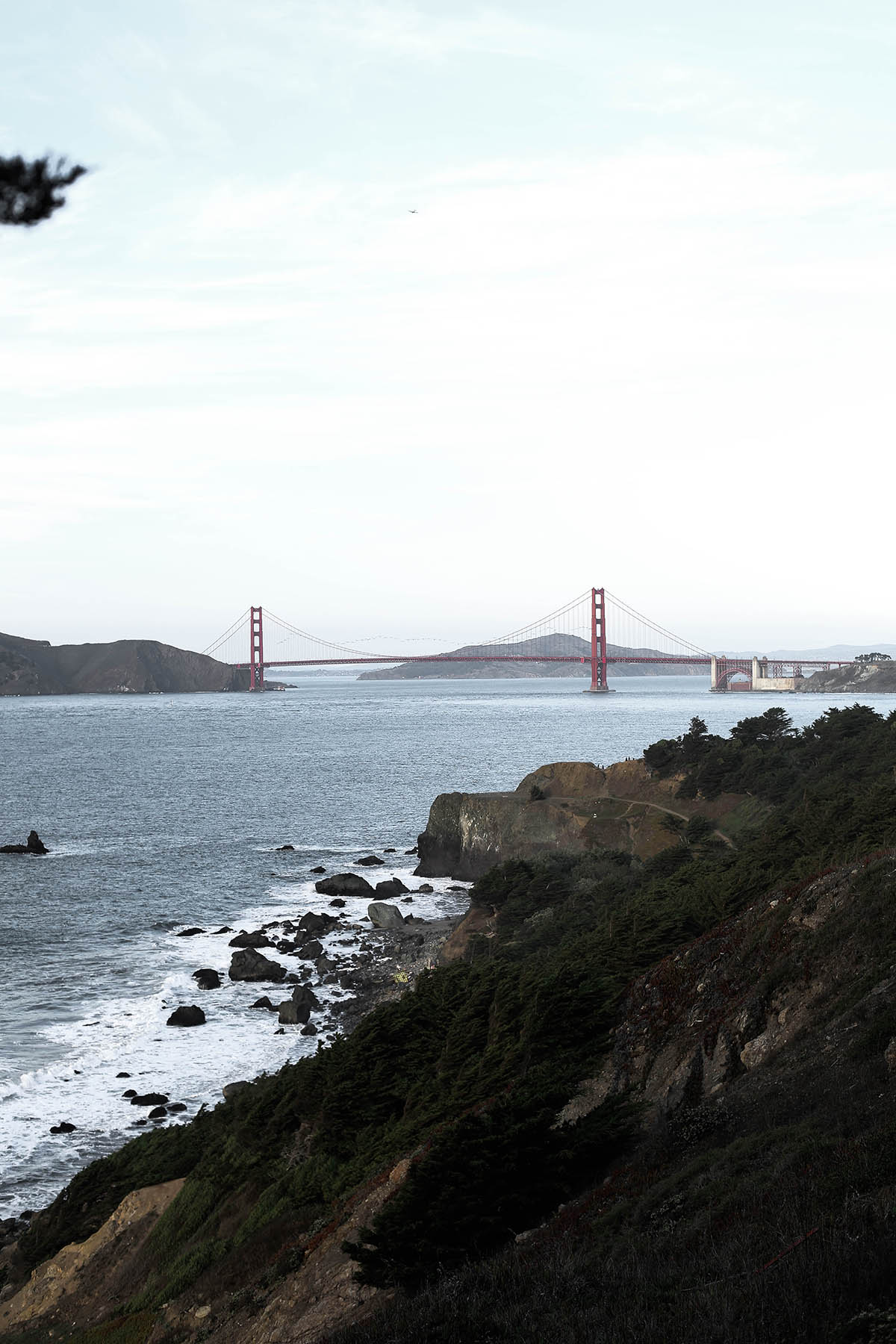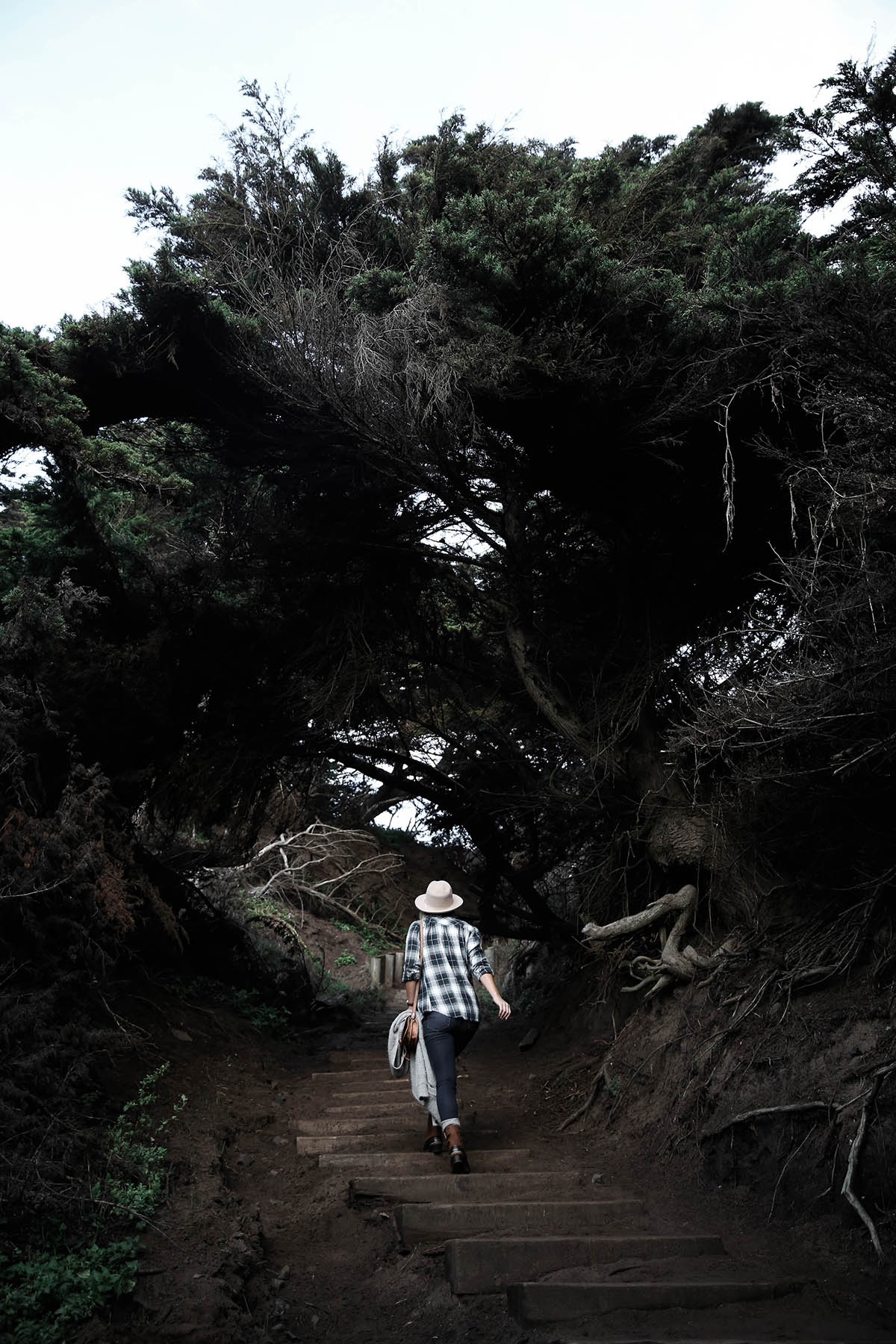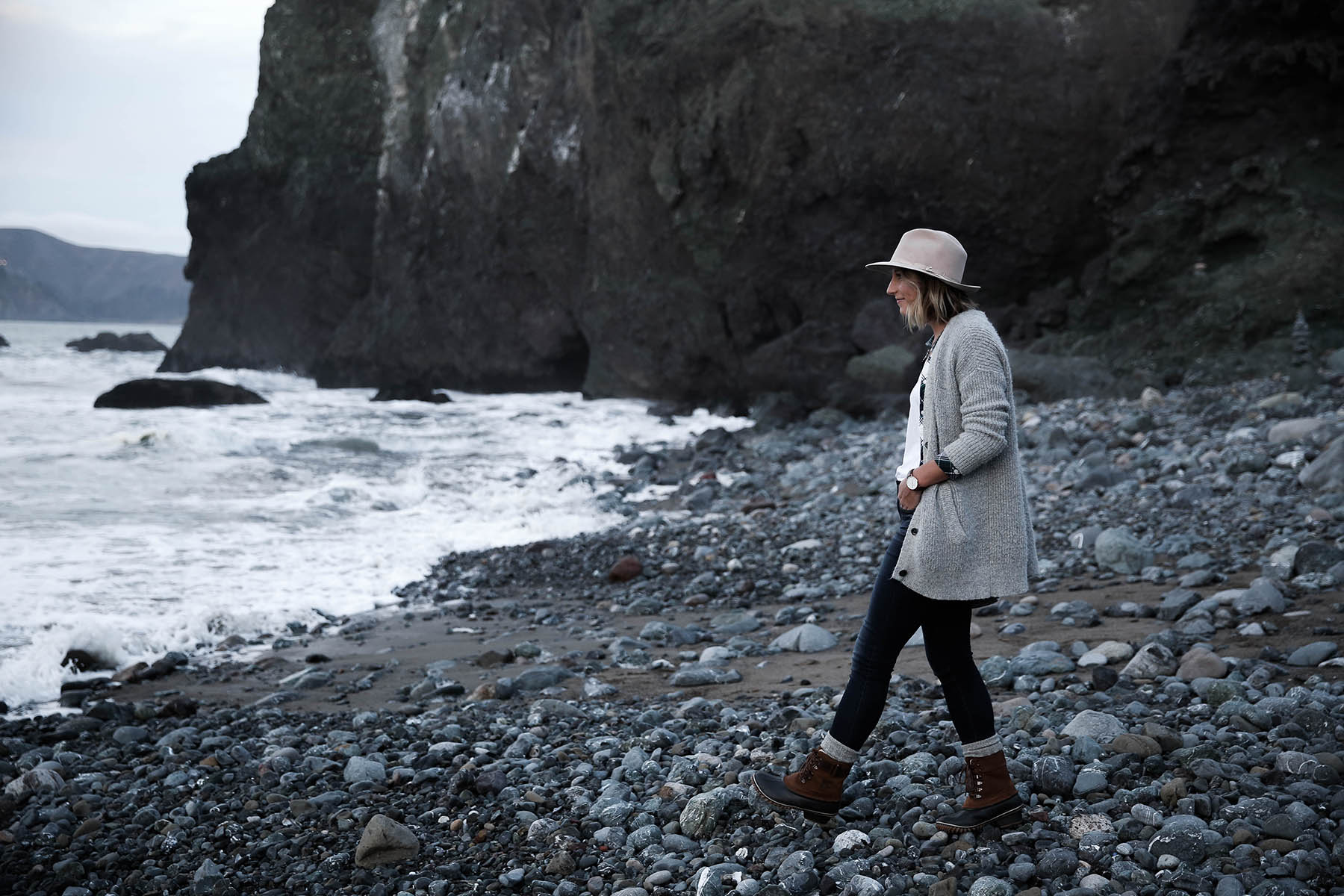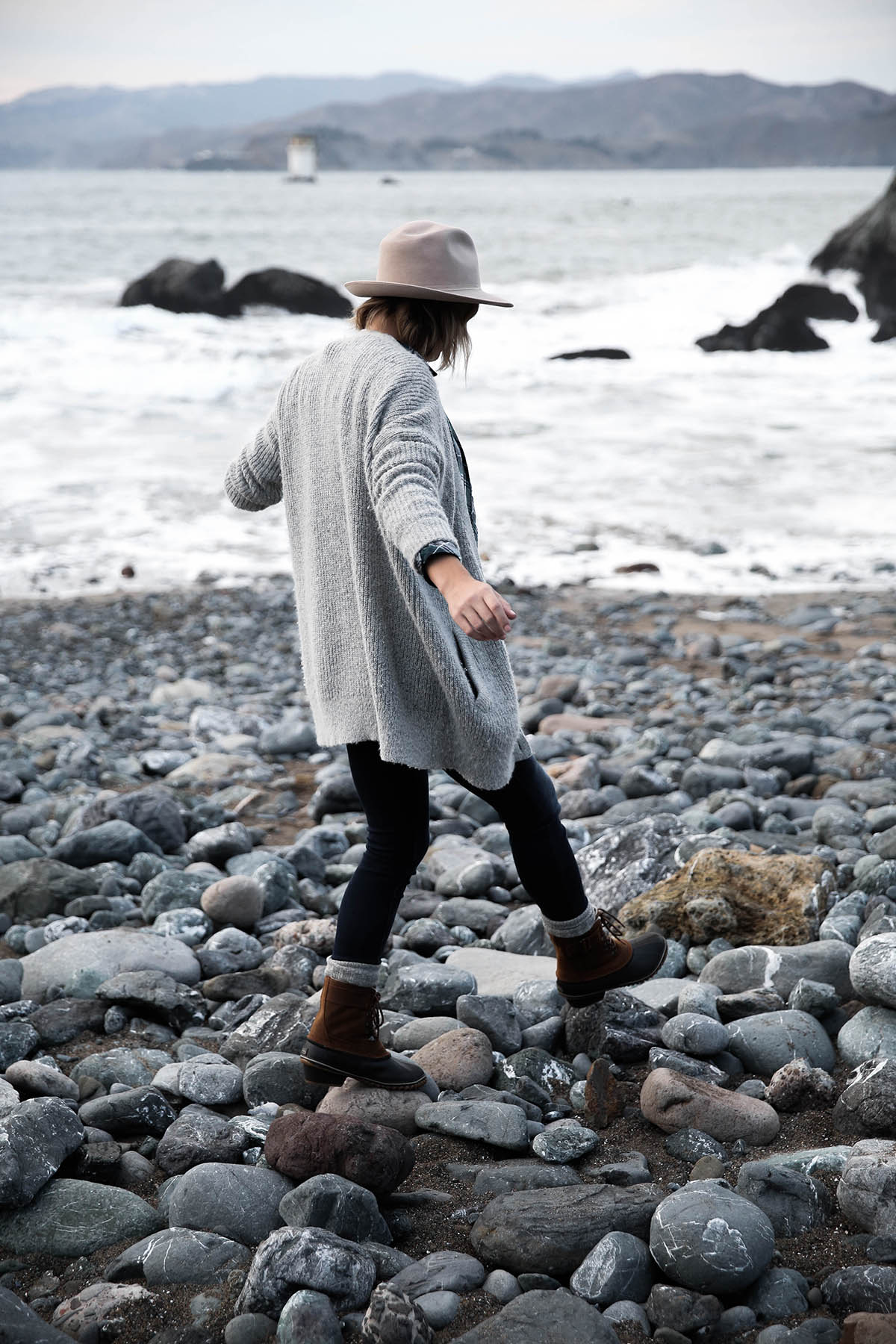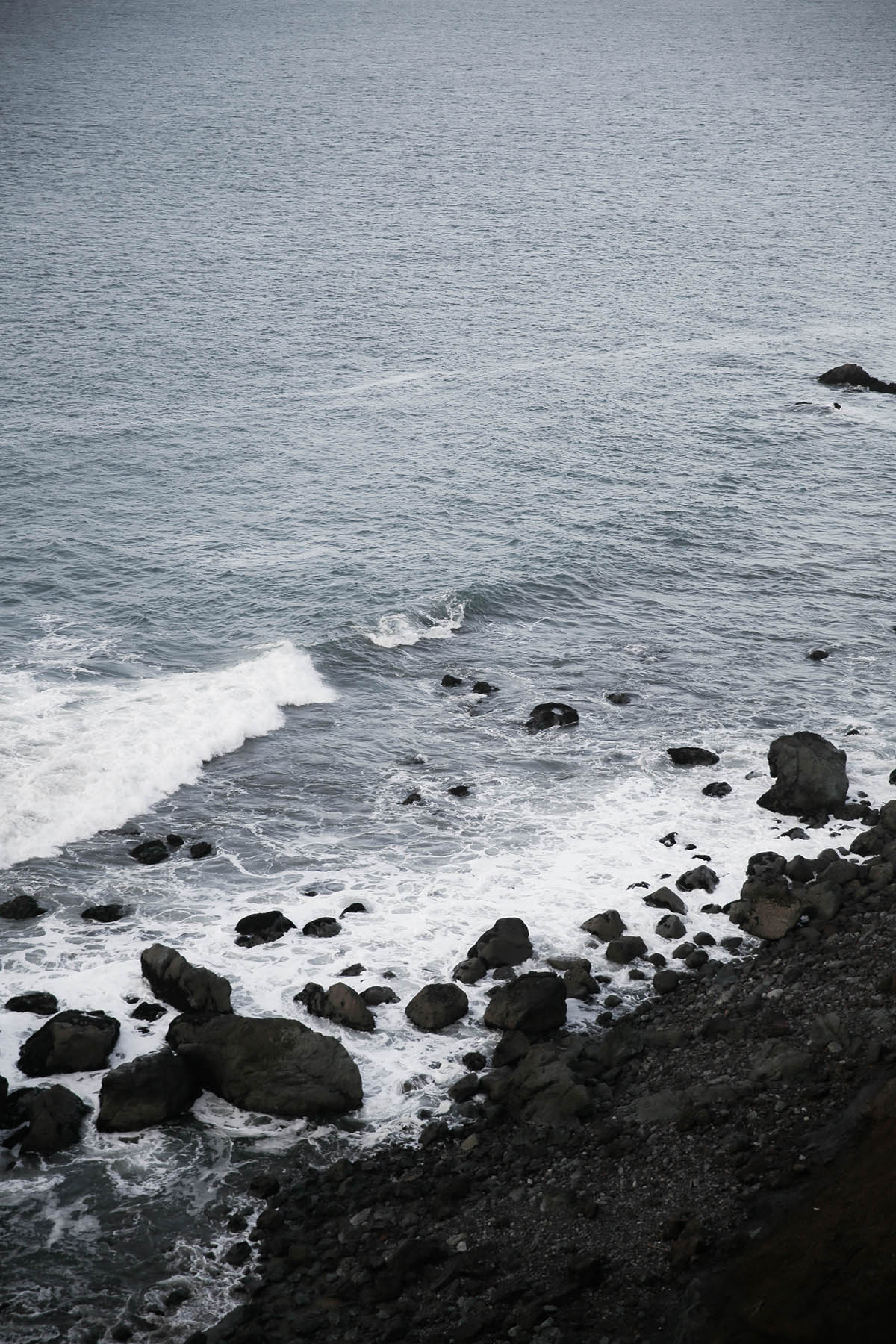 Fort Funston
This one is truly for the dog lovers. Fort Funston is a stretch of coast that falls just south of Ocean Beach, right on the Pacific Ocean. It's literally dog heaven. You arrive to a large parking lot on a cliff and immediately see dogs running off leash. Head north to start walking the trails and you'll get a beautiful view of the ocean. You'll run into an area where you can walk down to the black sand beach — it's gorgeous! Then walk along the stretch of beach and let your dog run wild and play with the other pups that are sure to be there!

The Presidio
The Presidio is a massive park (and former military base) within the city of San Francisco. But it's really more than a park. It's more like a huge forest in the middle of the city. The hiking areas are pretty untouched and you feel like you're miles away from city life. I suggest entering at Presidio Ave and walking the path that runs along the southern edge. You'll pass baseball fields and when you to the playground, turn right (north) and walk past it. You'll see a path that turns into a trail and opens up into the deep woods of the Presidio. From there you can do a moderate 3 mile hike or a longer 6.4 mile hike. Check out this map for more details. Plus, you can bring your pup and let him off leash on the trails!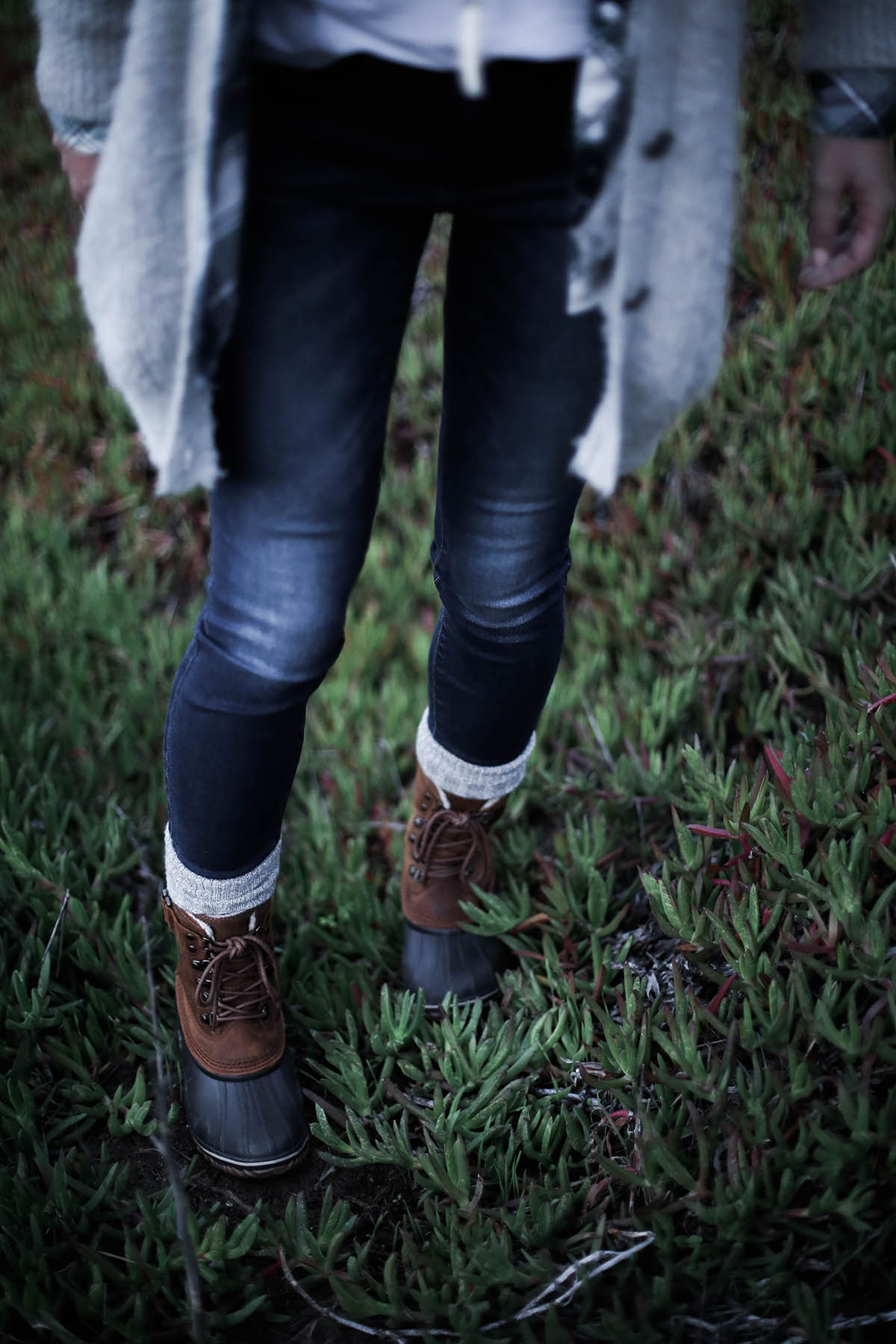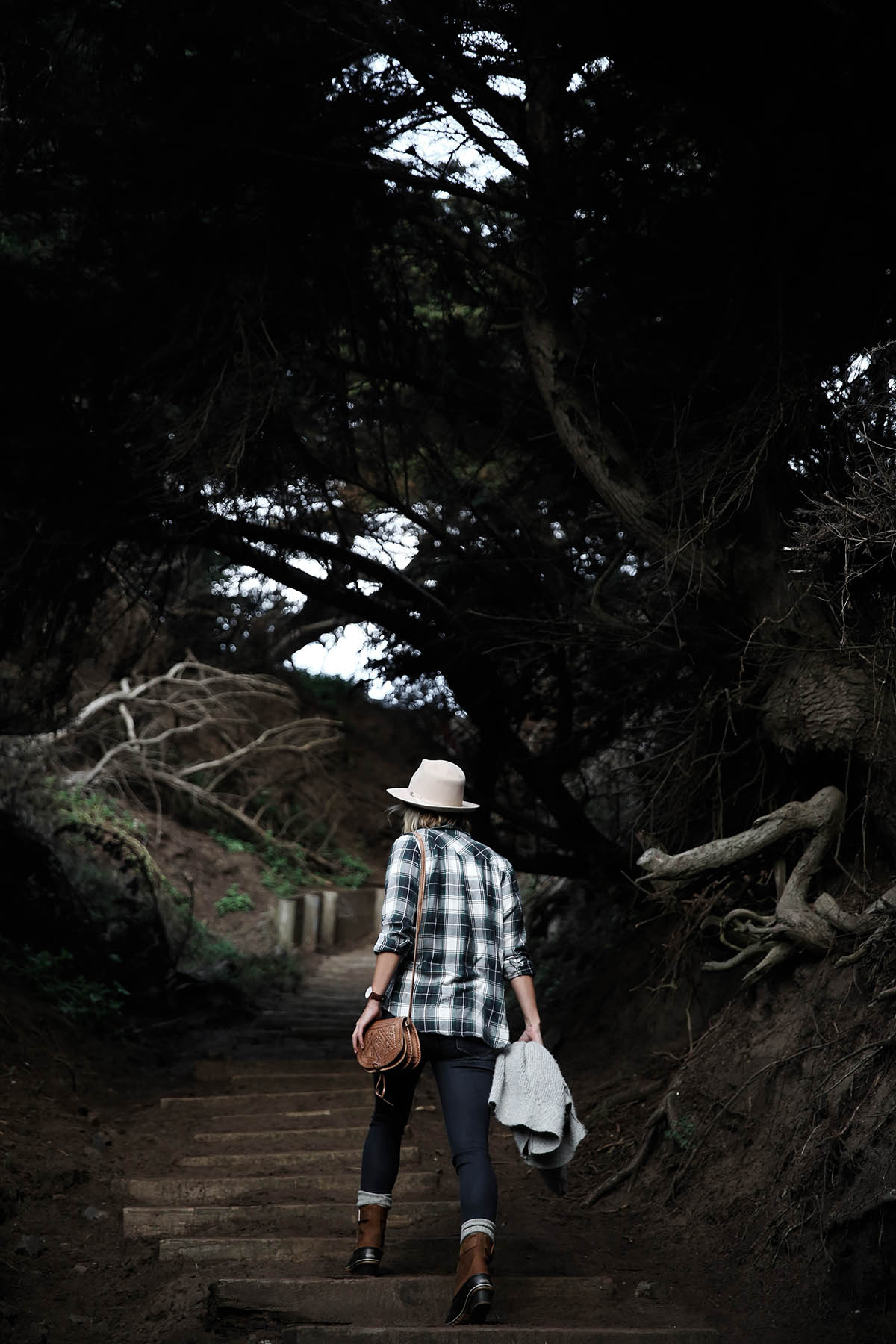 Mt. Tam
A classic hike and my first introduction to the Bay Area, Mt Tamalpais (or Mt. Tam) is a must-see. It's a gorgeous peak in Marin County, just north of San Francisco. To get there, you drive over the Golden Gate Bridge (which is always fun) and basically head west from there towards Stinson Beach. The drive is pretty adventurous, with winding roads as you climb up the mountain that lies between the coast and the rest of Marin County.
There are a lot of different trails within Mt. Tam. I typically just plug in Mt. Tam in my phone, and as I pass different trails driving up the mountain, I'll pull over and pick one. Muir Woods is one of my go-tos. Certain parts of Mt. Tam aren't technically dog-friendly, but, like most of San Francisco, everyone brings their dog and I've never had an issue. Here is a more comprehensive list of the different hikes you can do in Mt. Tam.