Blogging
Blogging 101: How to Create an Editorial Calendar
posted on March 29, 2016 | by Amanda Holstein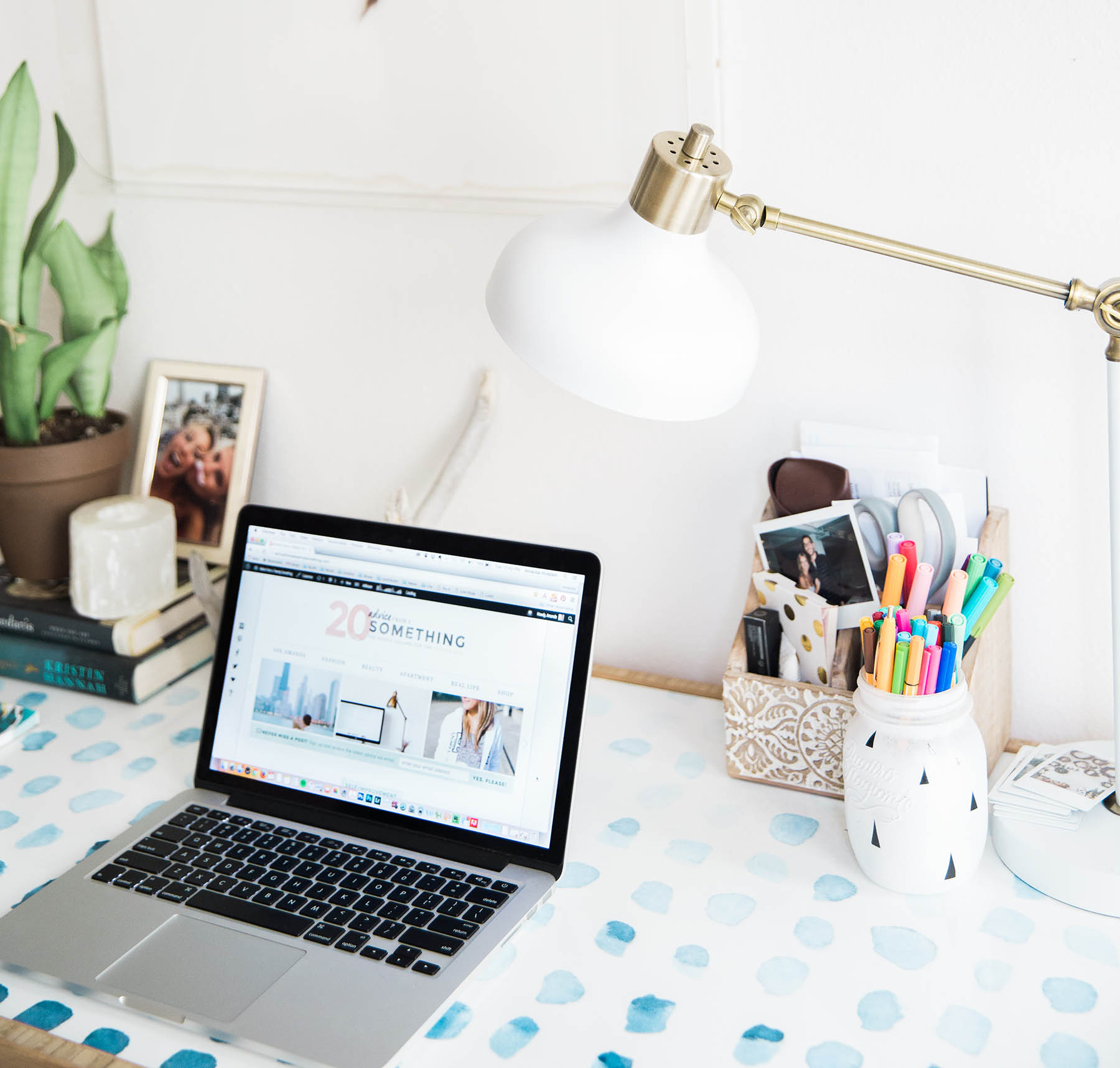 One of the most common questions I receive from both brands and fellow bloggers is whether or not I keep an editorial calendar. I think we all may have a slightly different definition for exactly what this is, but from my perspective, yes, I do keep an editorial calendar. I wanted to show you guys my definition of an editorial calendar, why I think it can be really helpful, and how to create one yourself.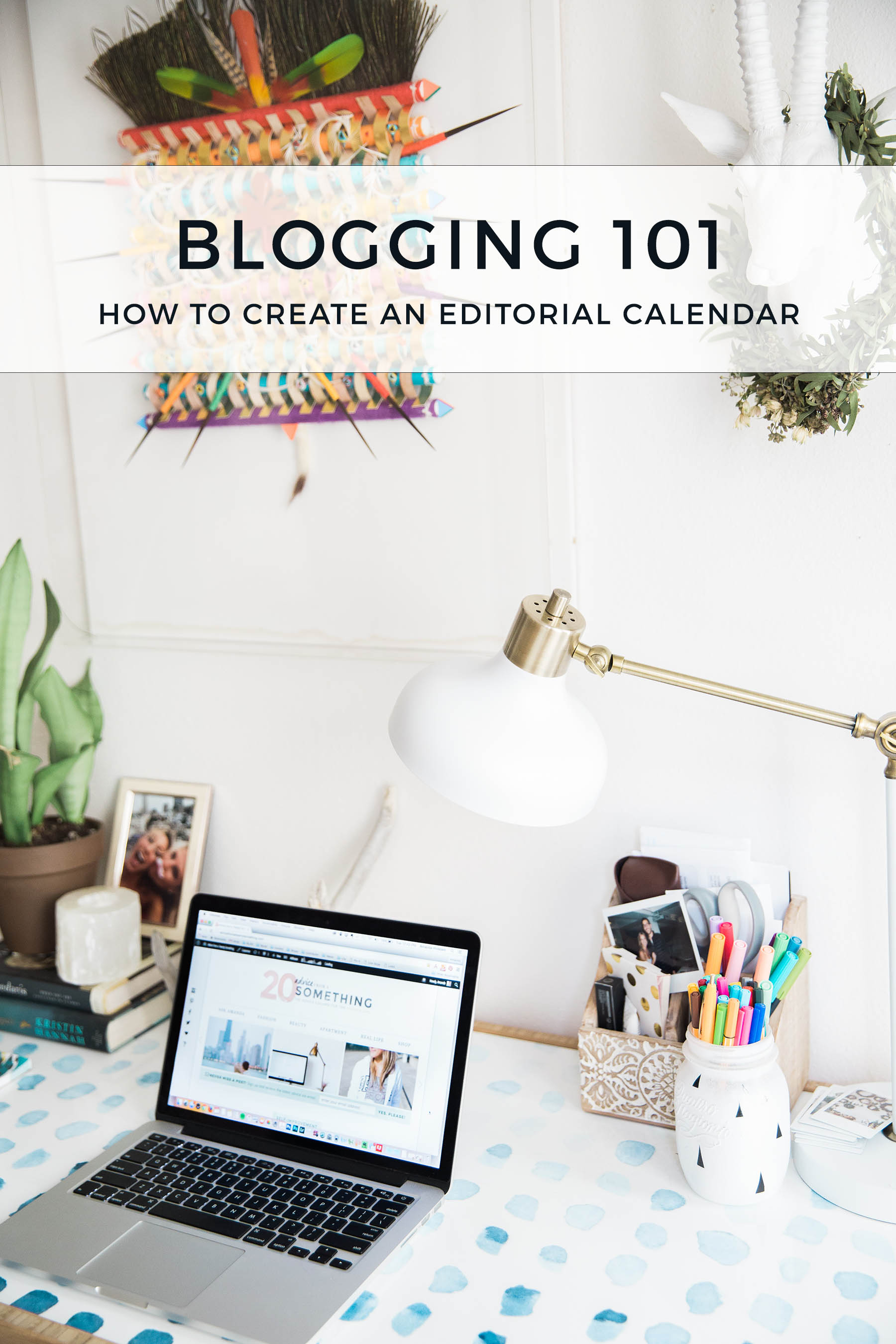 What is an editorial calendar?
An editorial calendar is a way of keeping track of all of your blog content (past, present, and future). It can literally come in whatever form works best for you — a calendar, a spreadsheet, an address book — there is no right or wrong way to do it.
What format should you use?
This is really the biggest question when it comes to editorial calendars. Honestly, there are so many ways you can format yours — it really just depends on what works for you. You can use an actual calendar, like Google Calendar or the WordPress Editorial Calendar plugin, if your priority is scheduling. Hubspot creates a free template you can download here. If you're willing to spend a little money, there are plenty of paid tools like Kapost and Trello that come highly recommended.
Personally, I'm a fan of the classic Google Spreadsheet because it allows me to completely customize how I organize my calendar (and it's simple & free!). Here is an example of what my editorial calendar looks like, which you can access here to use for yourself!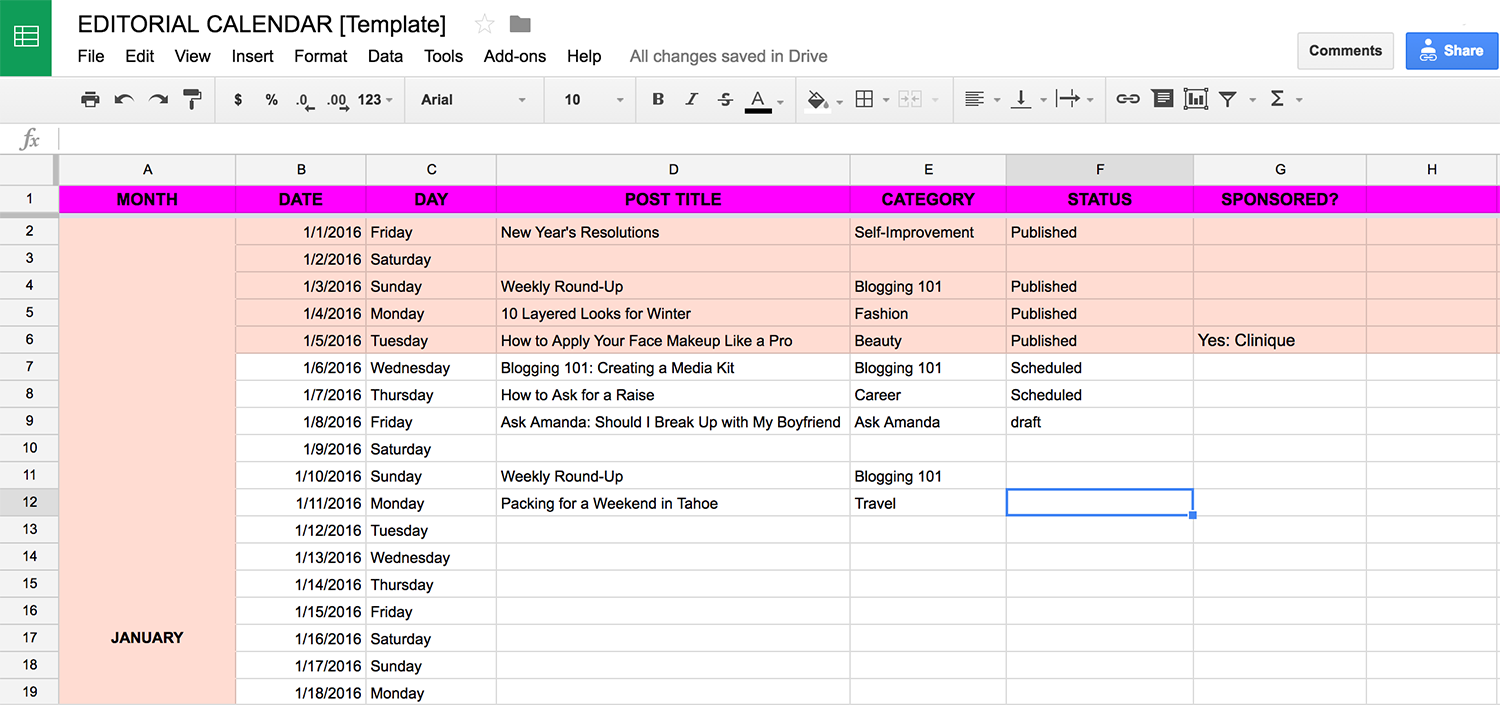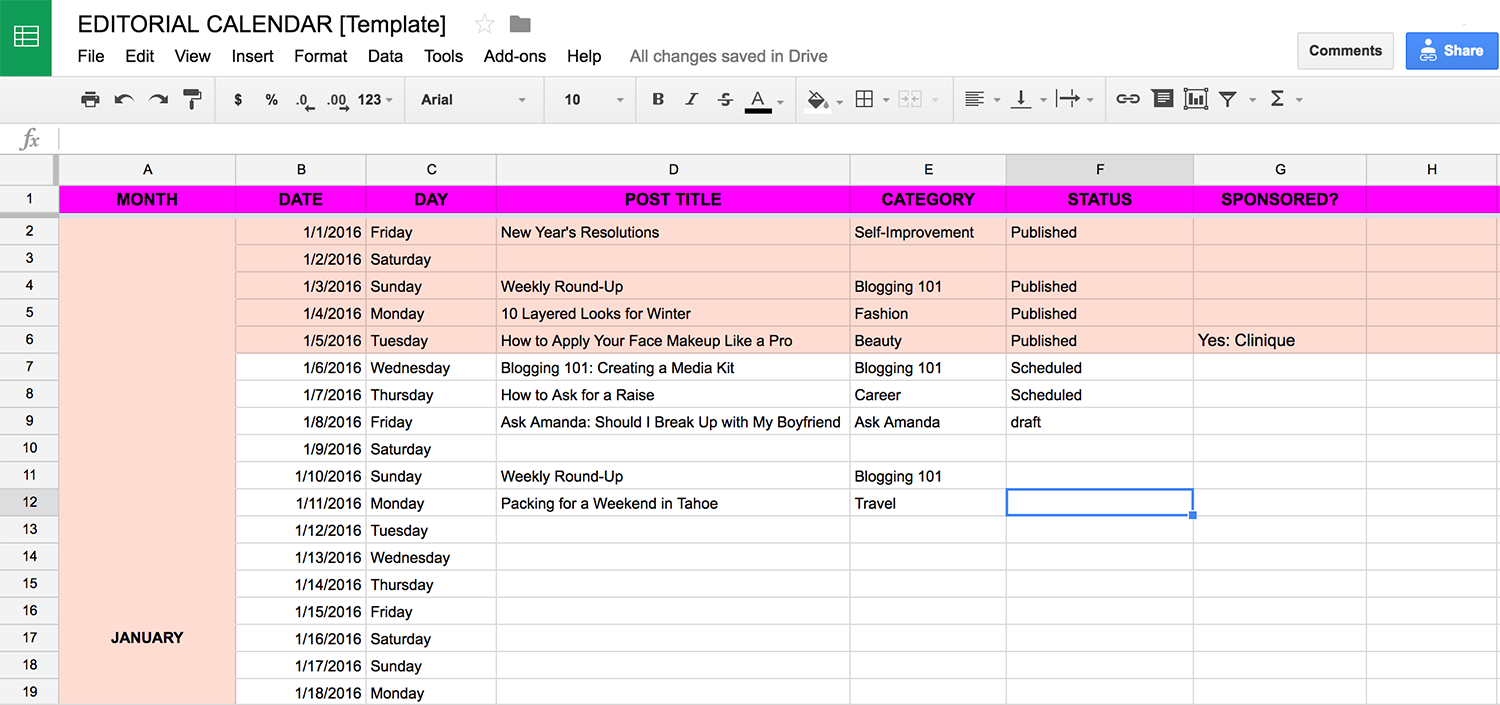 Whatever format you decide on, I think it's important to include the following information in your editorial calendar:
Month, date, and day of the week
Post Title
Post Category
Status (draft, scheduled, published)
Sponsored (yes, no, what brand)Shared on social channels
Besides these points, you could also keep track of whether your post has been shared on your social channels, who is assigned to write the post (if you have multiple writers), due dates (if it needs to be approved by a client ahead of time), and more.
Do you need to update it constantly?
Ideally, it would be amazing to have a constantly up-to-date editorial calendar. But that isn't the reality for most of us, and that's okay. I think just having the editorial calendar can be a huge help, even if you don't rely on it every single day.
Why should you have one?
There are many benefits to keeping an editorial calendar. First, it's a great organizational tool that allows you to more easily plan ahead. It's also useful for looking back at past content and comparing, for example, March 2014 to March 2015. It's great for keeping track of content ideas because you can just put them right on your calendar to work on at a later date. Plus, you can keep track of other information associated with each post, like who wrote it, if it's sponsored, what category it falls under, and more. It's nice to be able to make sure I'm not posting too many articles in one category or too many sponsored posts close together.
What other questions do you have about editorial calendars?