Hair
Blunt Bob Hairstyles: Half-Up Top Knot
posted on July 6, 2016 | by Amanda Holstein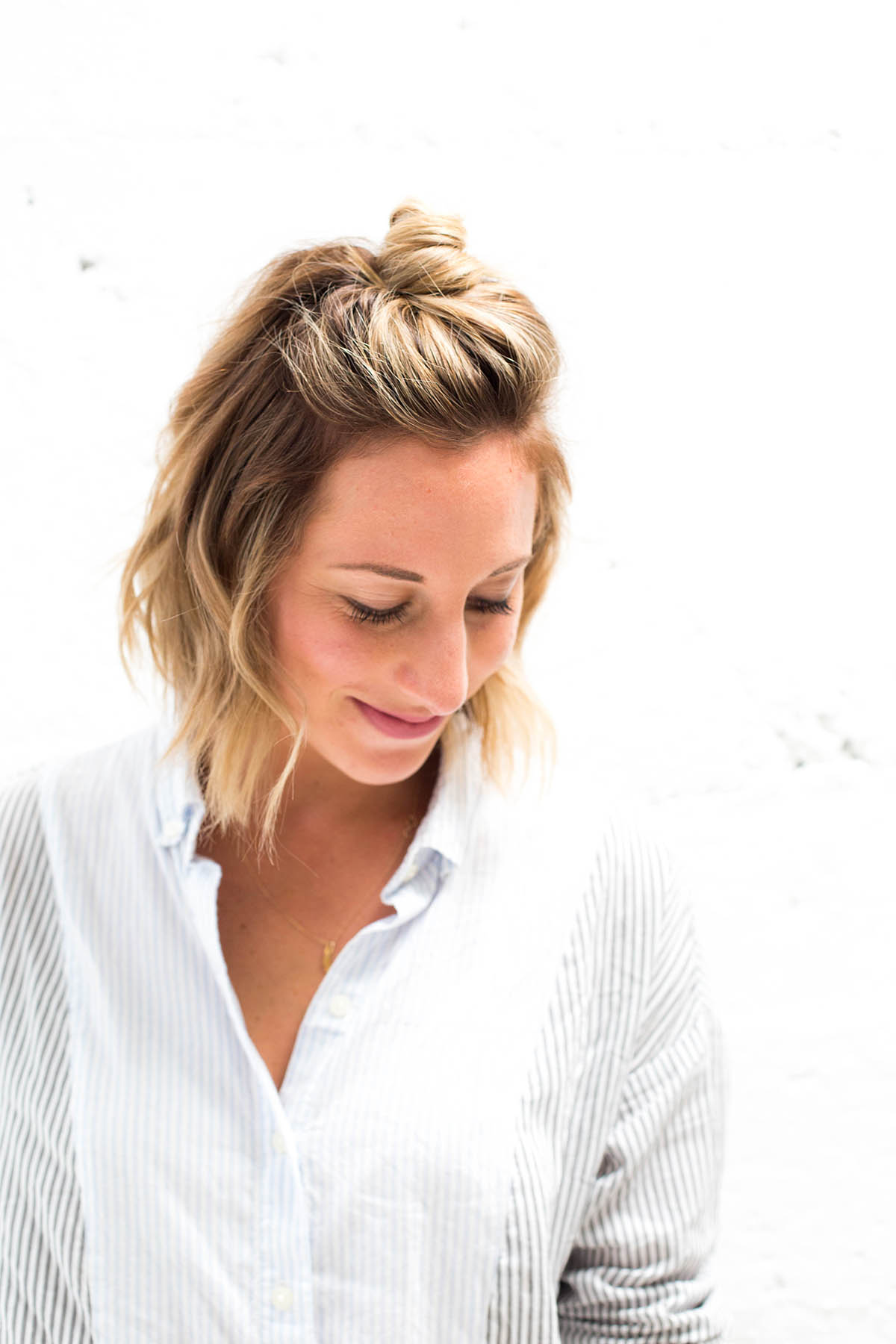 Now that I've finally mastered my everyday hairstyle with my new blunt bob, I've been spending some time playing around with some more fun looks. I've always been a fan of the half-up top knot, but felt like I couldn't get the edgy vibe I was going for with my long hair. Now that I've got this new blunt bob, I'm able to wear the half-up top knot as I pictured it. And it's actually really easy to do, so I'm gonna show you how!

Step 1
For this look, you can start with you hair straight or wavy. I personally like it best with messy waves. Now pull back the top layer of hair, starting at your temples.
Step 2
Now twist this top layer in one direction, letting it cover your part. Continue twisting the hair around itself into a bun. Don't twist too tight because you want to leave some volume and texture.
Step 3
Rather than using a hair tie, I find it best to use bobby pins to secure the bun to your head.
Step 4
This step is really important, especially if your hair is thin or fine. Use a comb to tease the roots right below the top knot to balance out the volume on top of your head. I find that using a thickening spray (Kerastase V.I.P Volume in Powder Finishing Spray) helps add some volume as well.