Editor's Picks
Currently Craving: The Poncho
posted on October 8, 2014 | by Amanda Holstein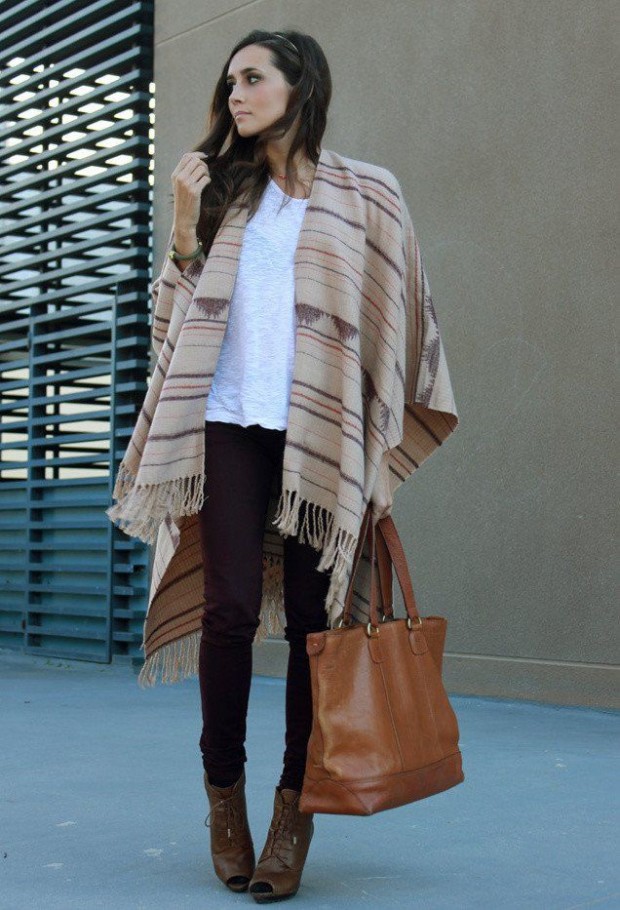 As the air starts to chill, all I want to do is wrap myself up in a cozy blanket. Which is why I'm growing a small obsession for ponchos. They literally are a wearable throw blanket you can toss over any go-to fall look. Try it over a cotton mini dress while the weather is still transitioning. Once it gets a bit colder, layer your poncho over a simple t-shirt and jeans. You can even finish off a cozy turtleneck and cords with a fun, printed poncho for an extra warm look. Try a classic, pullover poncho or opt for an open cardigan poncho to ease into the trend. Just be sure to choose modern prints and textures to avoid looking dated. Plaids, tribal prints, and subtle stripes are great choices. Or go for a solid cashmere option for a classic look. Get inspiration from these outfits below and shop my favorite ponchos at the bottom of this post!
I love how Happily Grey pairs her poncho with a felt hat and simple black staples.
Try adding in classic fall textures like faux leather pants. They complement the soft textures of ponchos perfectly.
While the weather is still transitioning, you can pair your poncho with a simple cotton dress and lace-up booties.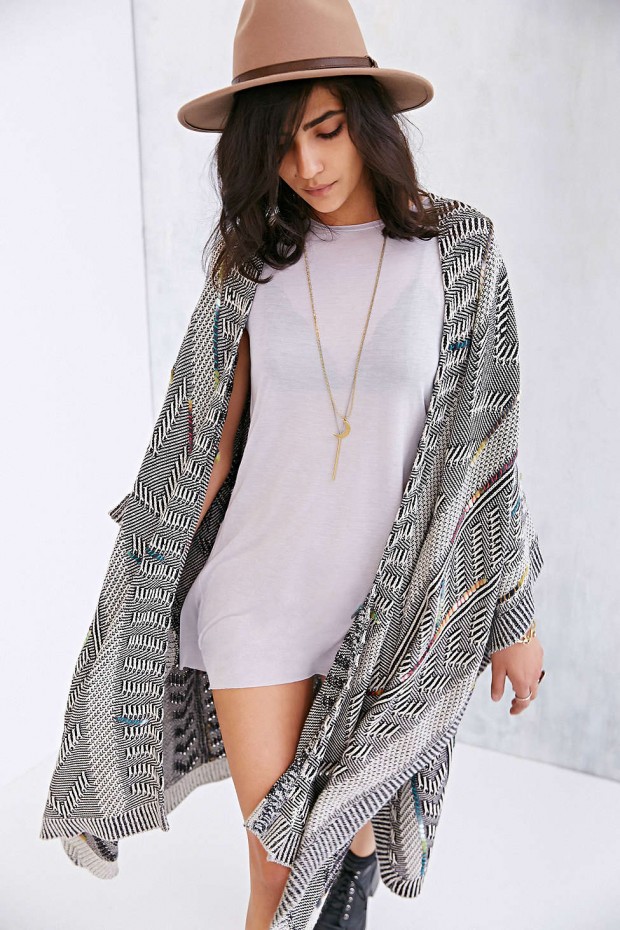 Try a modern plaid print with subtle fringe, perfect for a fashion-forward look.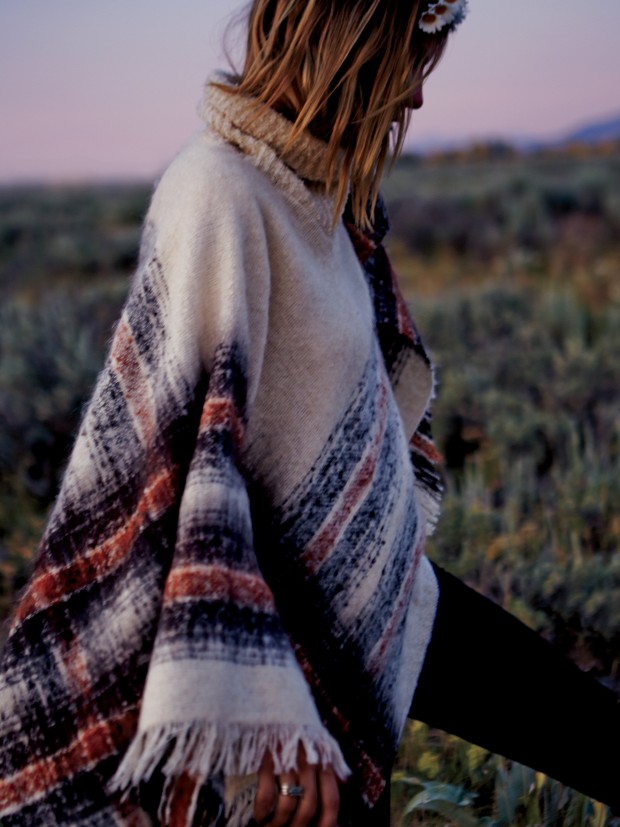 Pair a tribal print poncho with this season's denim trend: distressed skinnies.
Opt for fall neutrals like browns, tans, and burgundy.
Shop my favorite ponchos: