Editor's Picks
Designer Spotlight: Margaret Elizabeth
posted on March 6, 2014 | by Amanda Holstein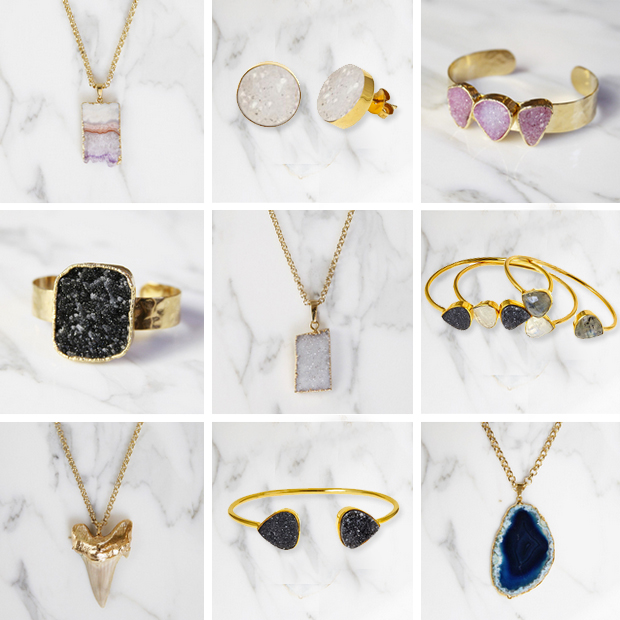 If you've never heard of Margaret Elizabeth, it's about time. Founded by a twenty-something while she was still in college, Margaret Elizabeth is a fantastic line of unique jewelry that perfectly mixes rustic and chic. The designer Meg Shackleton uses tons of raw stones, like agate and amethyst, and mixes them with luxe golds to create truly unique pieces. The line has accessories that are the perfect addition to a daily look, as well as one-of-a-kind pieces to a complete a more dressy outfit. Check out Margaret Elizabeth's online shop here and if you're in San Francisco, stop by her adorable showroom on Union St.! Yes, you can buy products there too. Here are some of my favorites at the moment below:

First Row: 1 | 2 | 3
Second Row: 1 | 2 | 3
Third Row: 1 | 2 | 3
Shop the entire line here.