Entertaining
Fun Things To Do
Dinner at Studio Table
posted on April 5, 2017 | by Amanda Holstein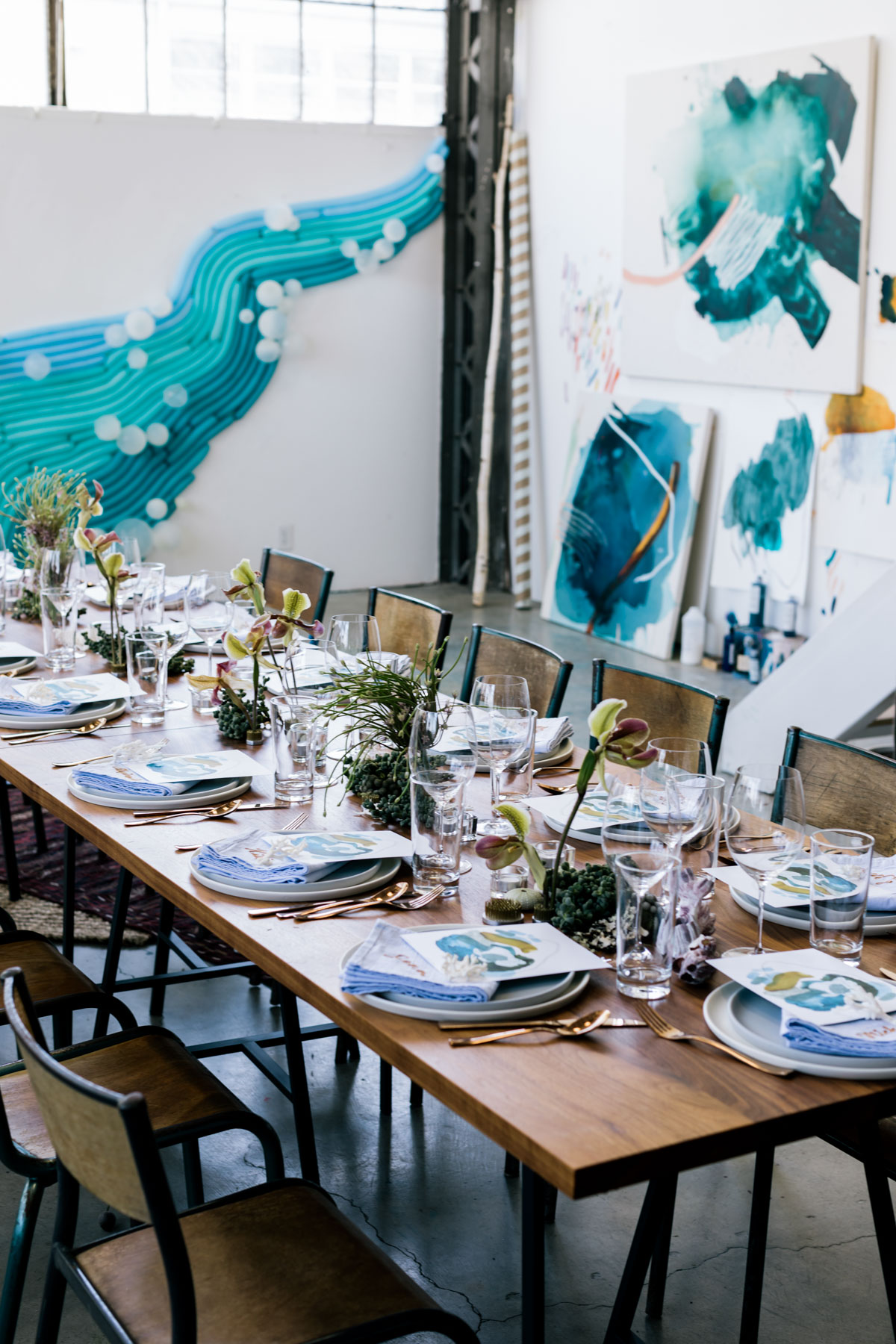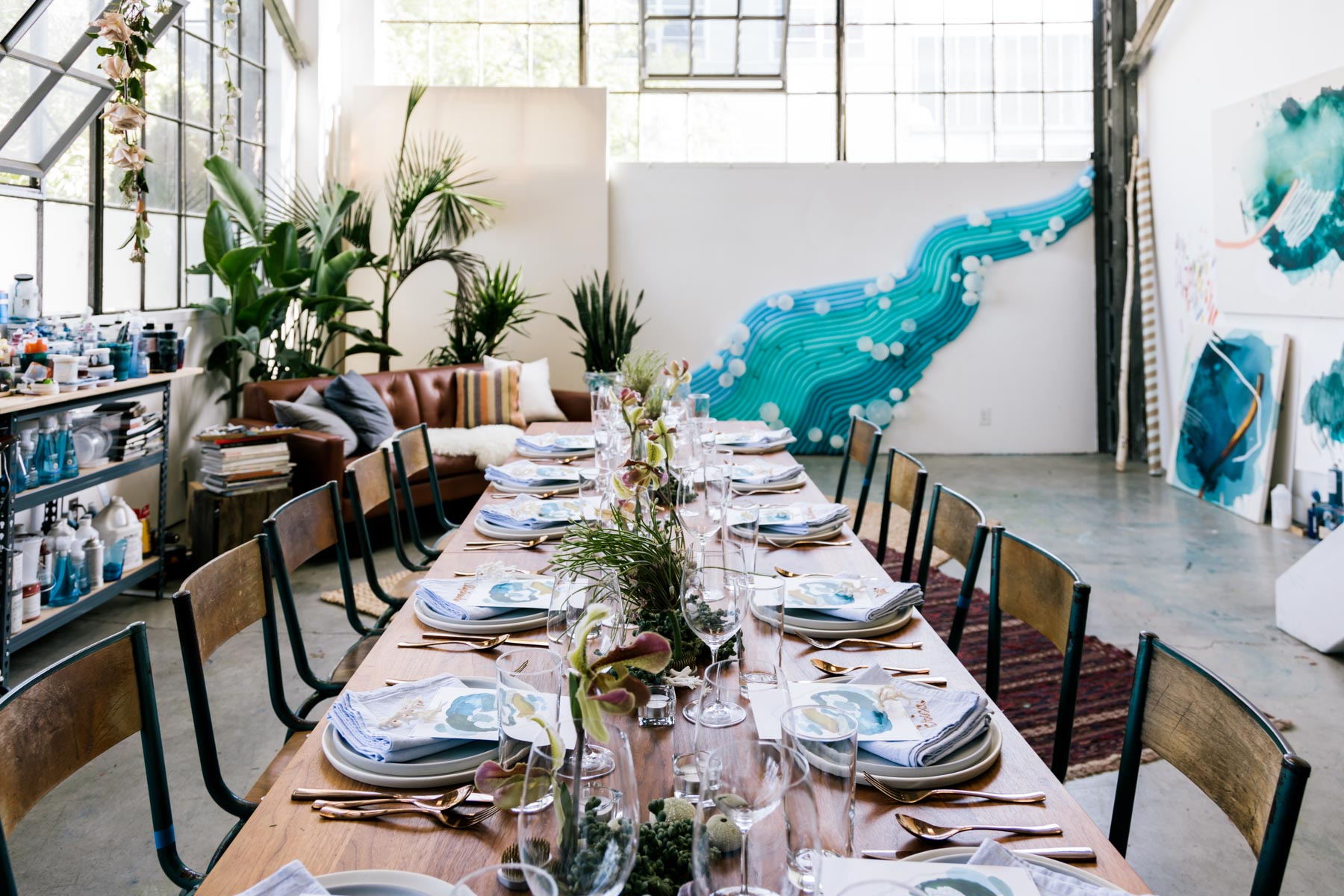 I've always said, my favorite thing about San Francisco is the emphasis on community. No experience embodies the importance of community better than dinner at Studio Table, a night of fine dining and conversation at Heather Day's art studio. Imagine being invited for dinner at an artist's home, fed by an incredibly talented chef, and accompanied by welcoming strangers from your city. That pretty much sums up Studio Table! Pretty awesome, right? Last week I was lucky enough to be a part of this event and cannot wait to share my experience with you!
A Collaborative Effort
In collaboration with method, a handful of bloggers and I got the opportunity to participate in Studio Table. This particular event was inspired by my favorite method fragrance, Sea Minerals. To celebrate the collaborative spirit of Studio Table, each of us contributed something to the experience, keeping in mind the Sea Minerals theme. Jenn Sanchez, a Los Angeles-based florist, created an incredibly inspiring floral installation reminiscent of seaweed. Jordan of Oh Happy Day did her magic with balloons to create sea minerals-inspired wall art. DIY Queen Erica of Honestly WTF made custom embroidered napkins. And I was responsible for putting together gift bags for the group.
Getting everything prepped together earlier in the day was probably my favorite part of the whole experience. It was so cool to see what a beautiful mess of balloons, paint, and flower stems we made. It just highlighted the whole theme of collaboration and went perfectly with method's #FearNoMess mantra. Allowing ourselves to get messy is what truly led us to creative collaboration!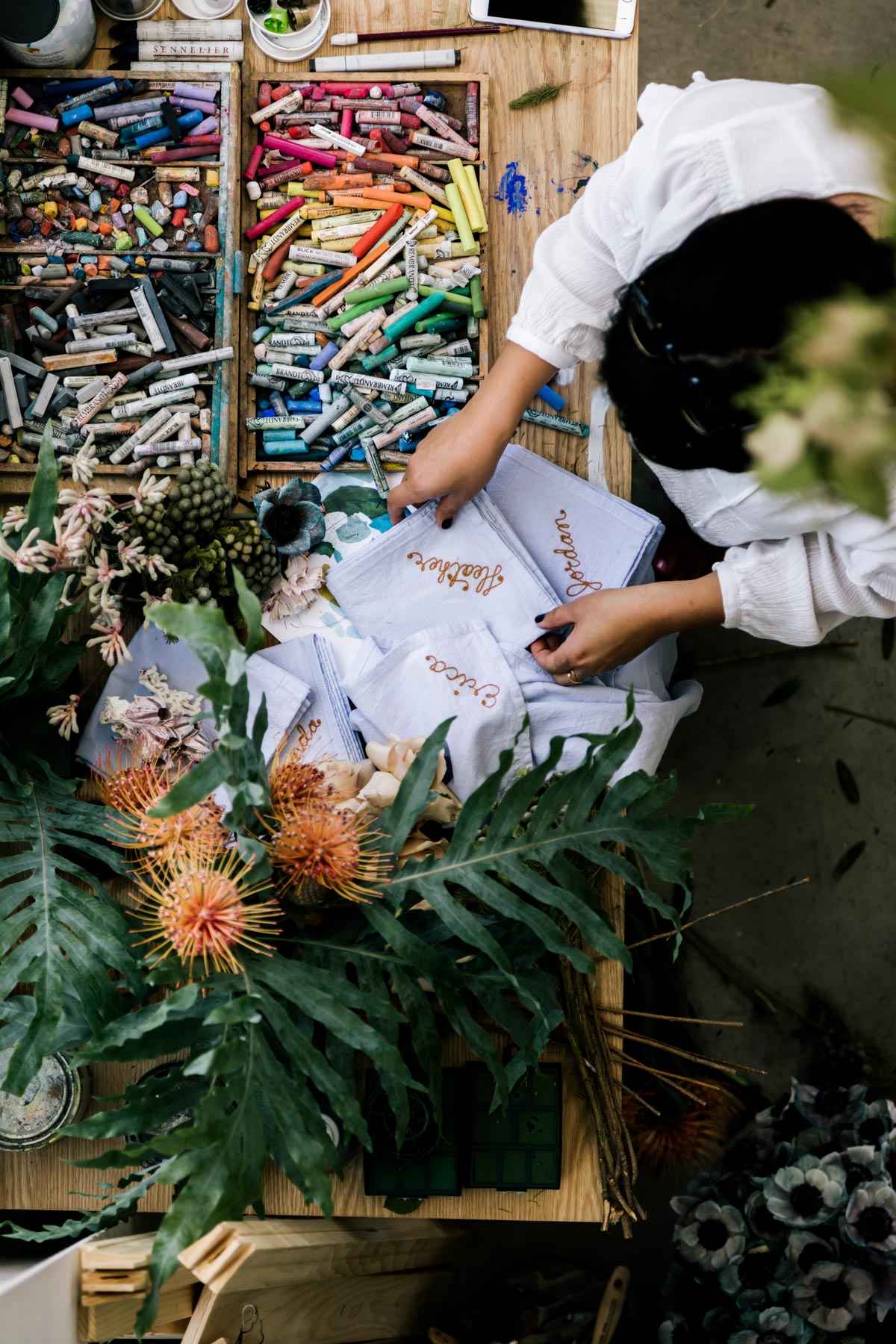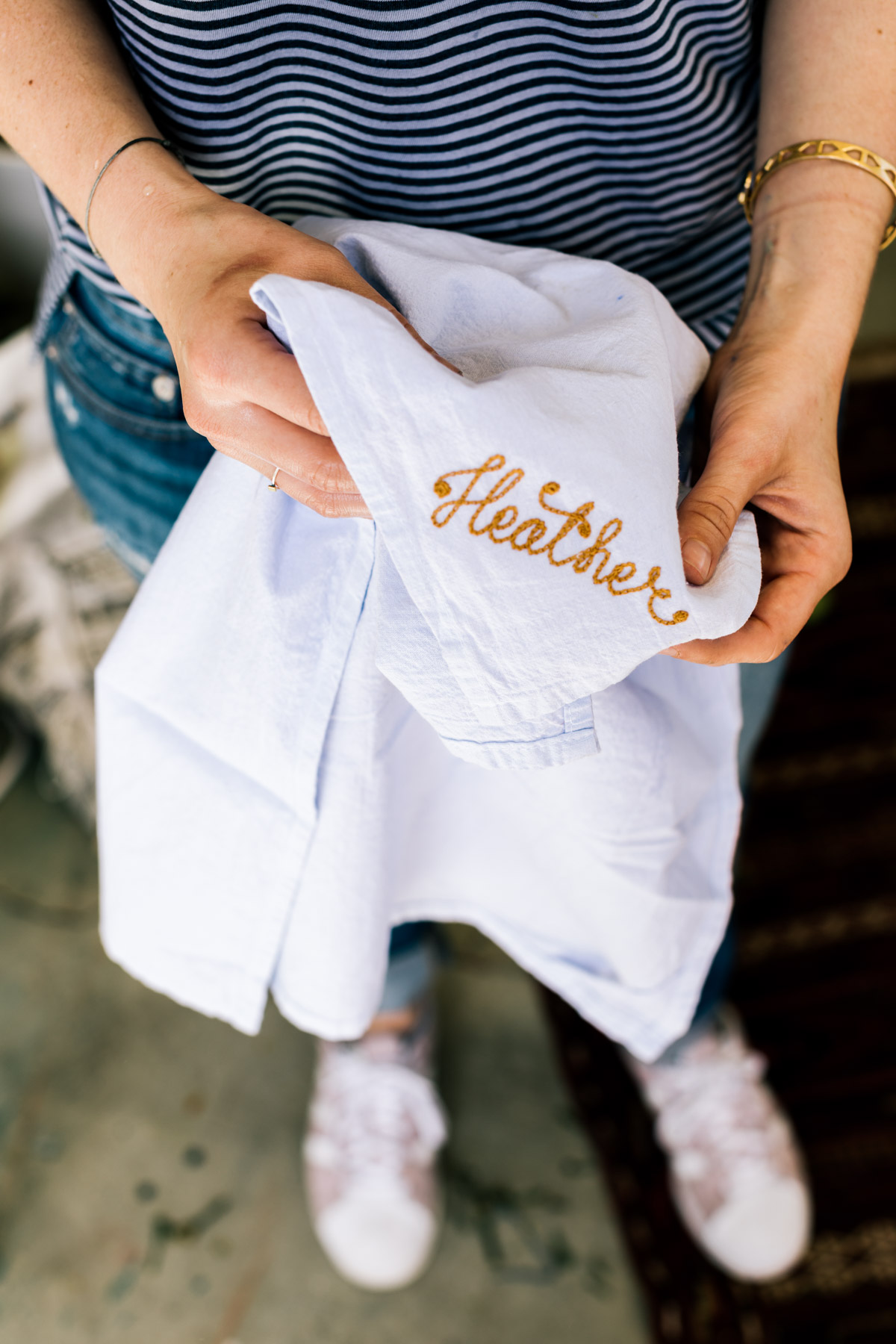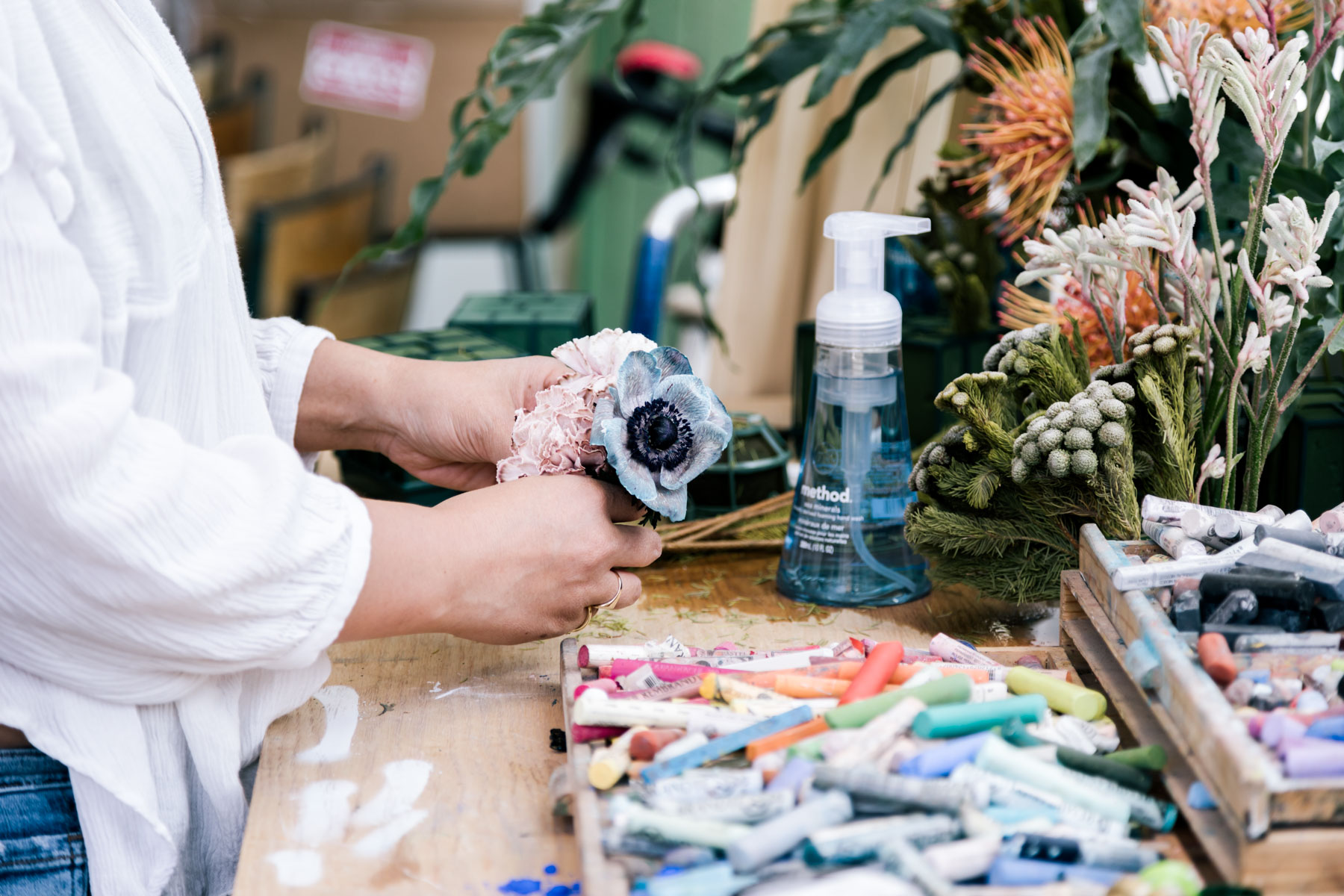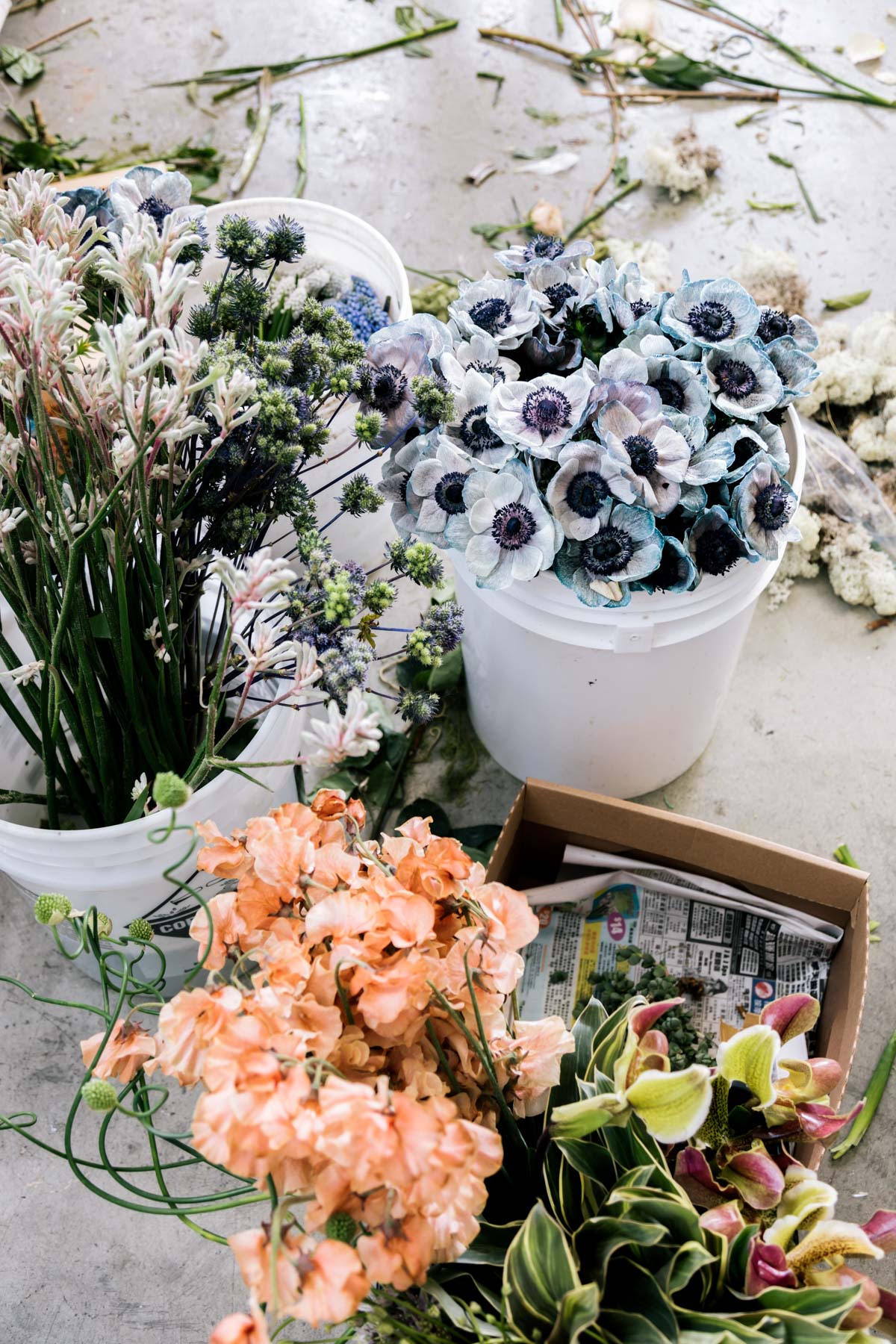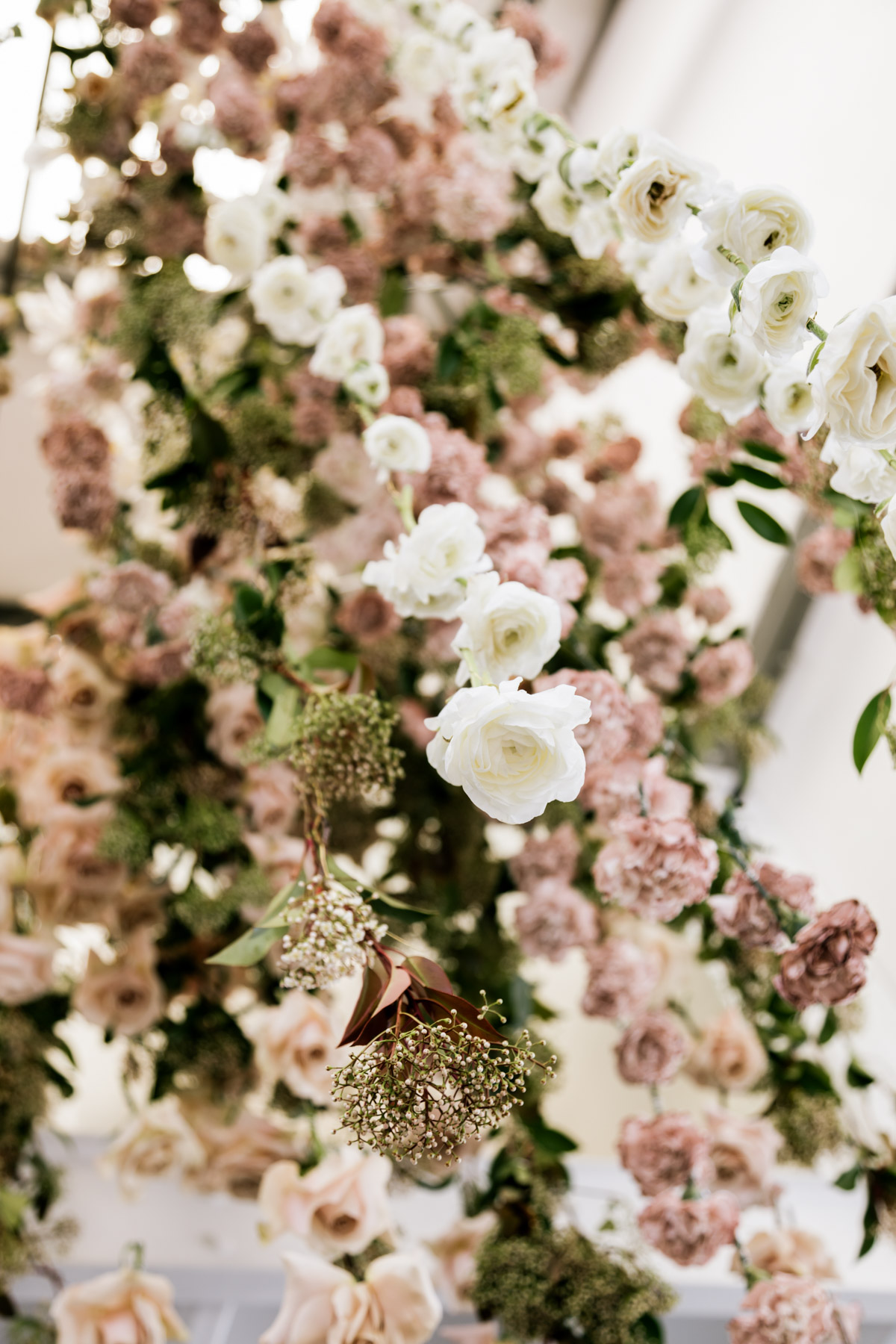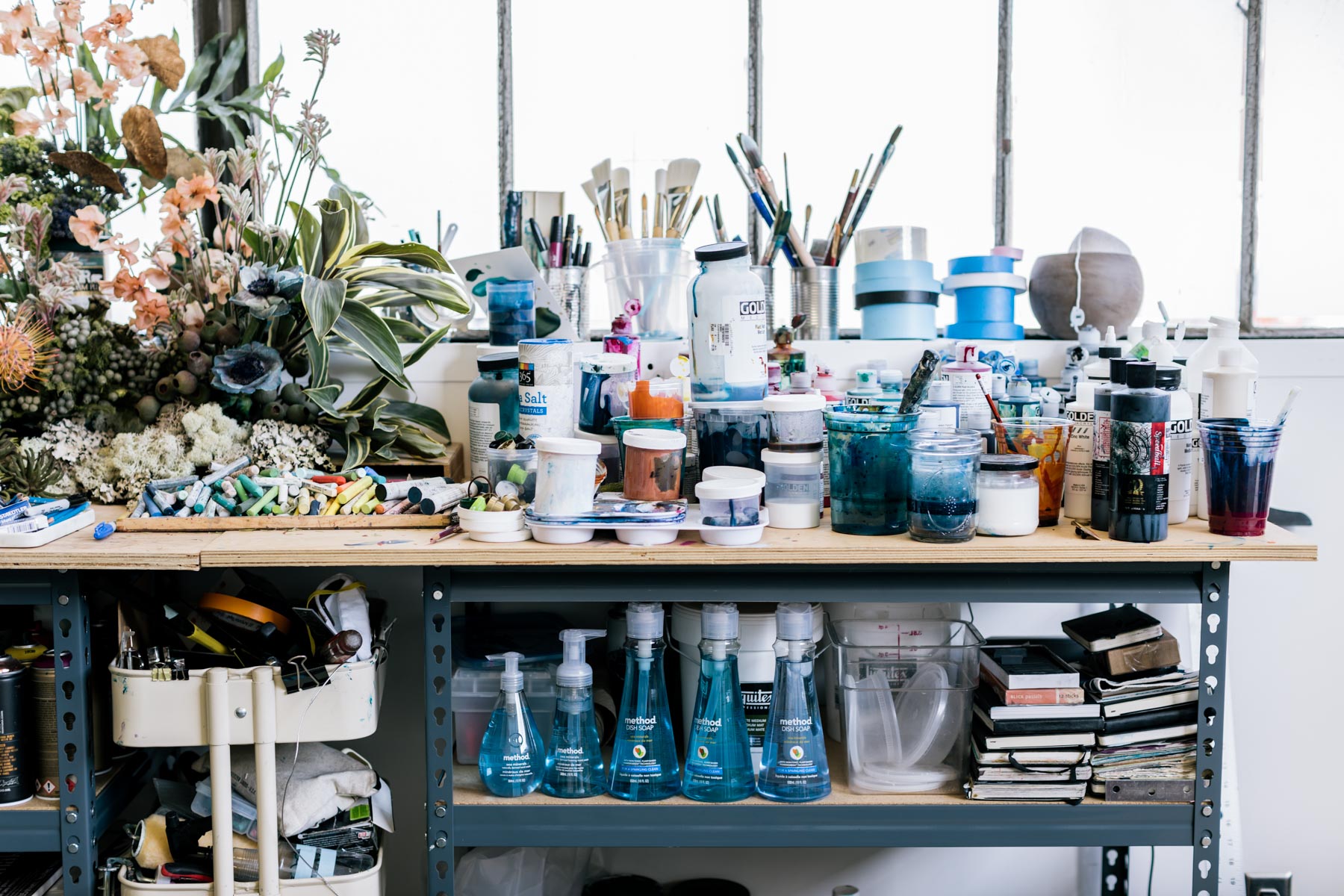 DIY Sea Salt Scrub
The highlight of my gift bag was a DIY Sea Salt Scrub. If you want to make it yourself, it's super easy! Start with a cup of coarse sea salt, and add 1/4 cup of an oil of your choice. I chose a sunflower/coconut oil combination. Then add a few drops of any scent you'd like, though I highly recommend a sandalwood scent! Combine the contents together in a bowl, scoop the contents into a jar and you're done!
After adding my salt scrubs to the gift bags, I also included these adorable notebooks from Minted, some fun pens in the sea minerals color scheme, and of course some method product! For the bags themselves, I was so inspired by Heather's art that I decided to do a quick brush stroke of paint on each one and finished by writing each guest's name.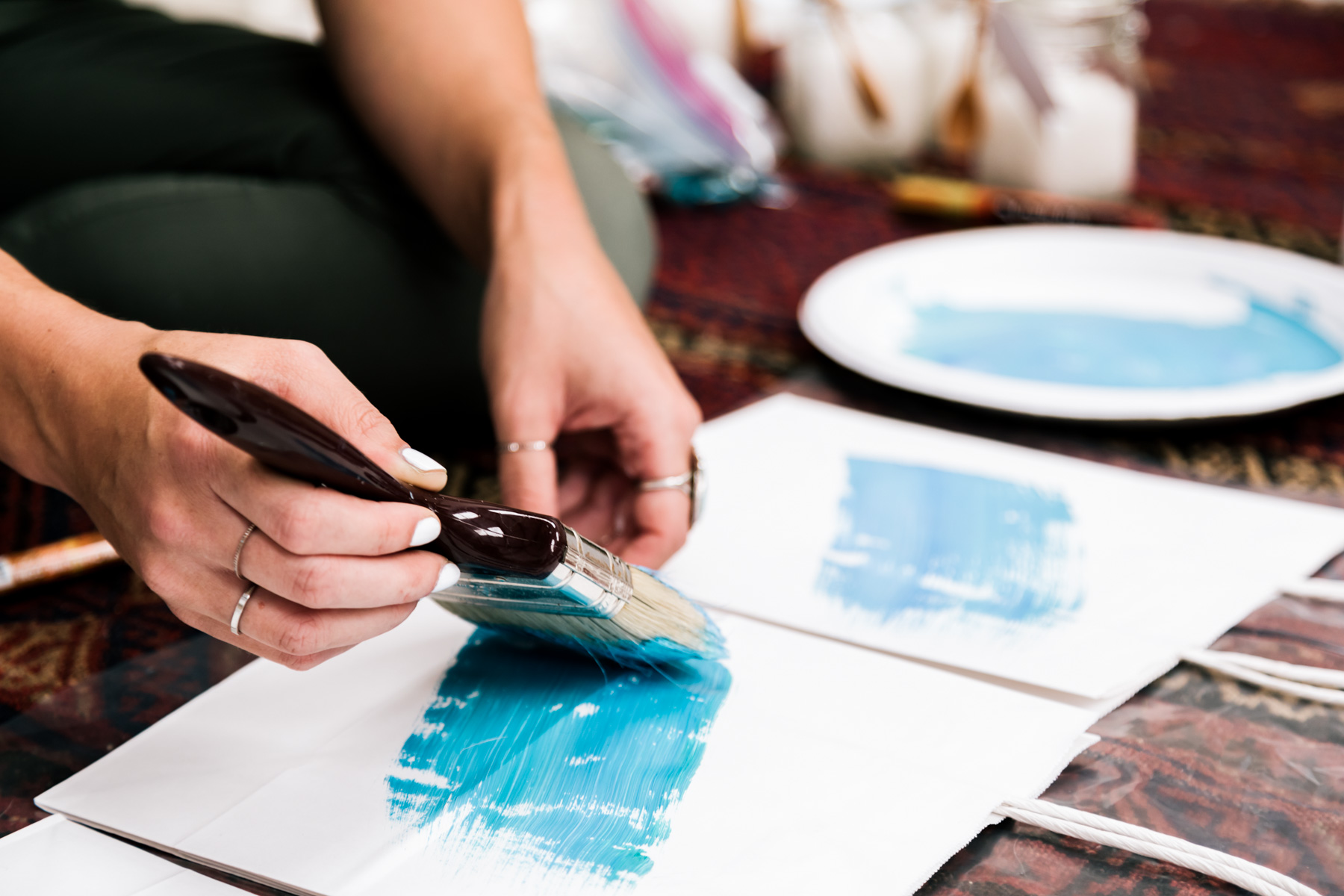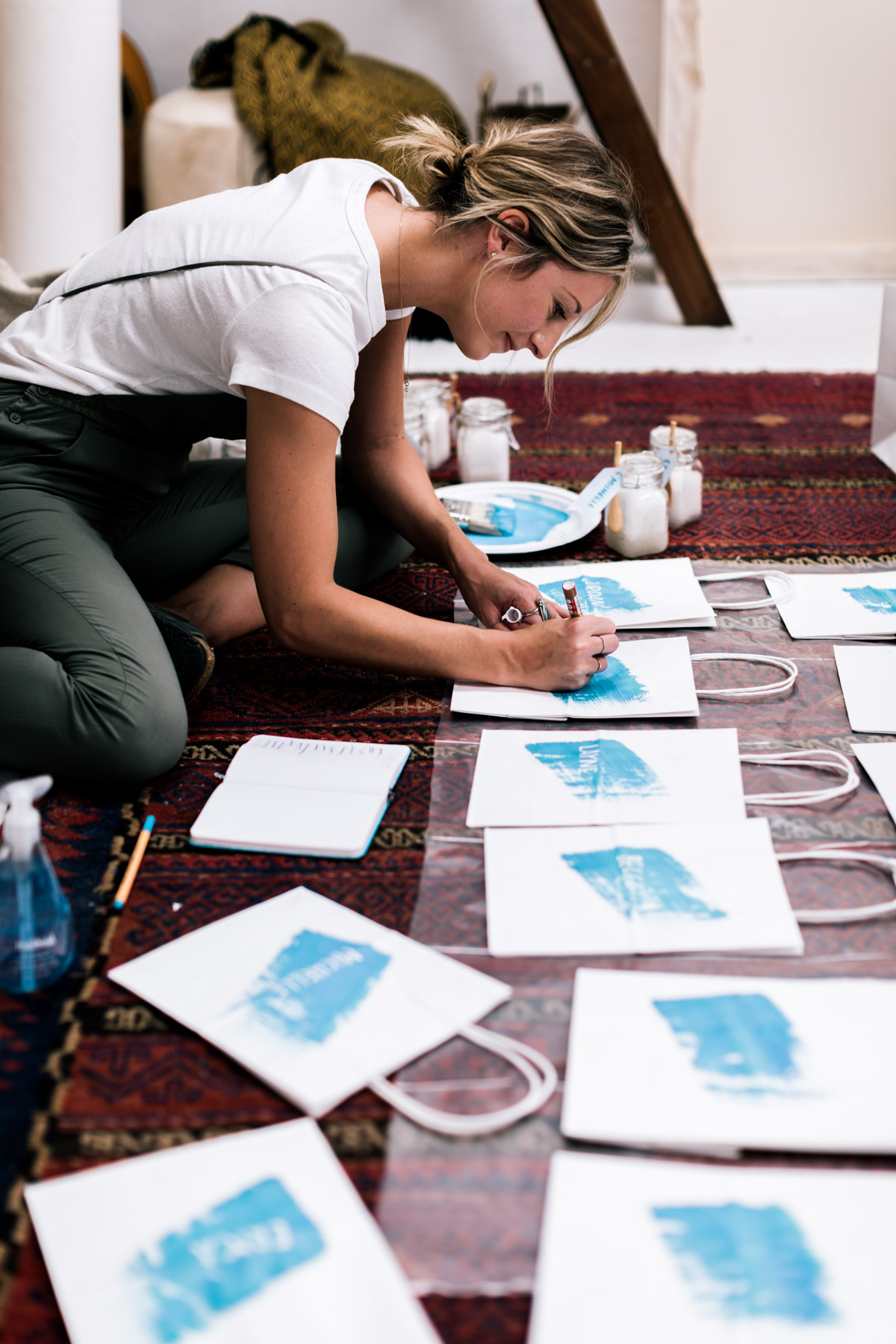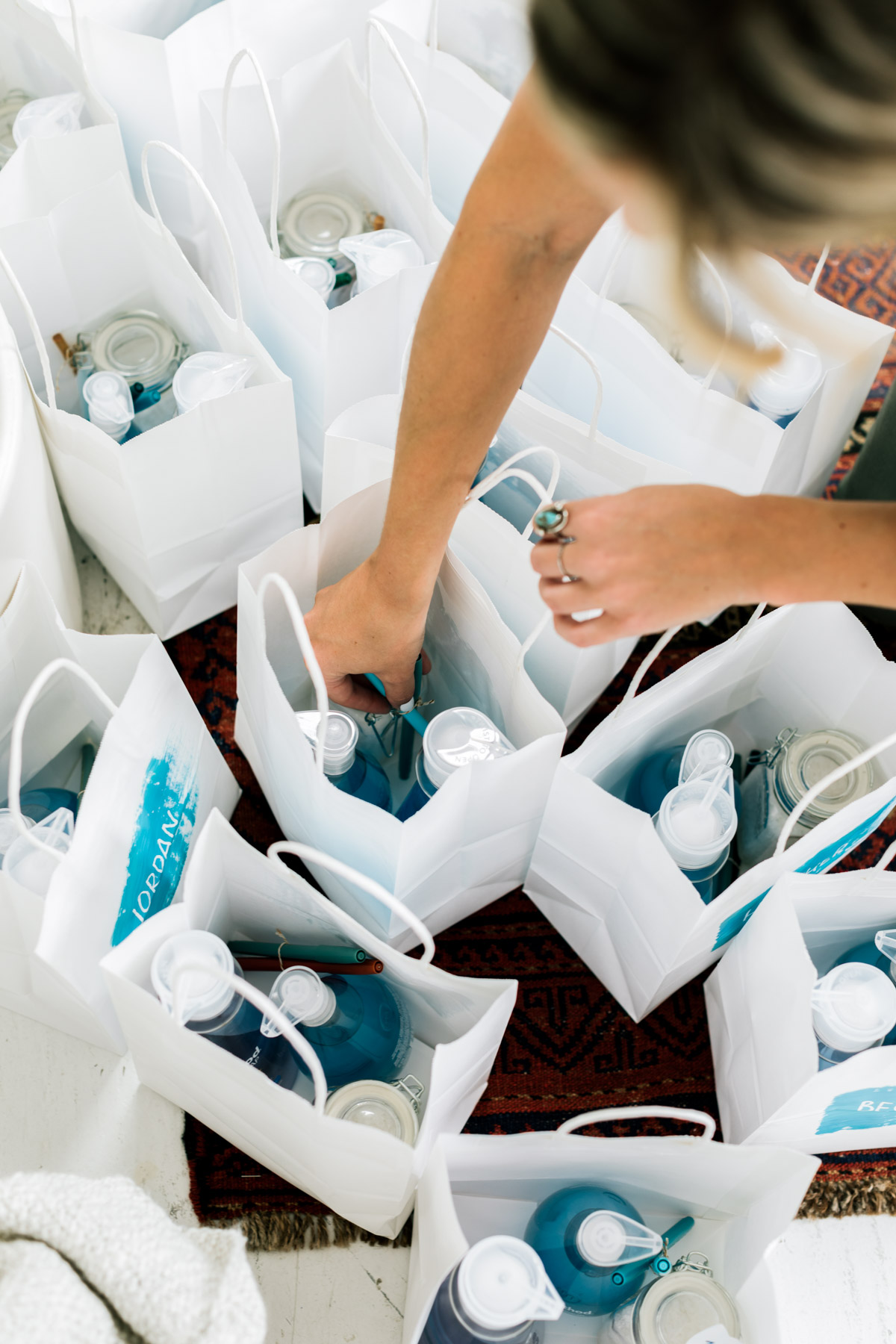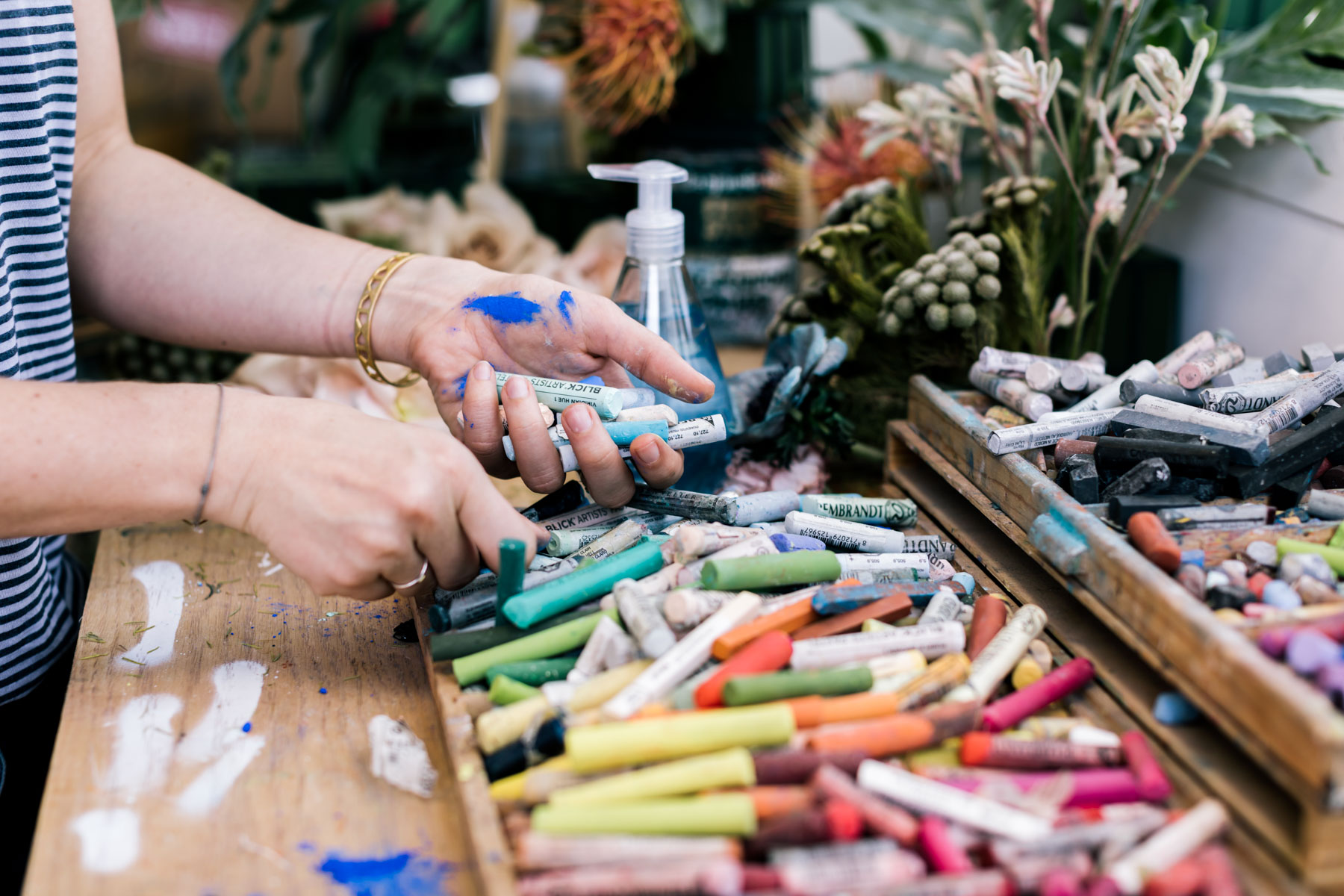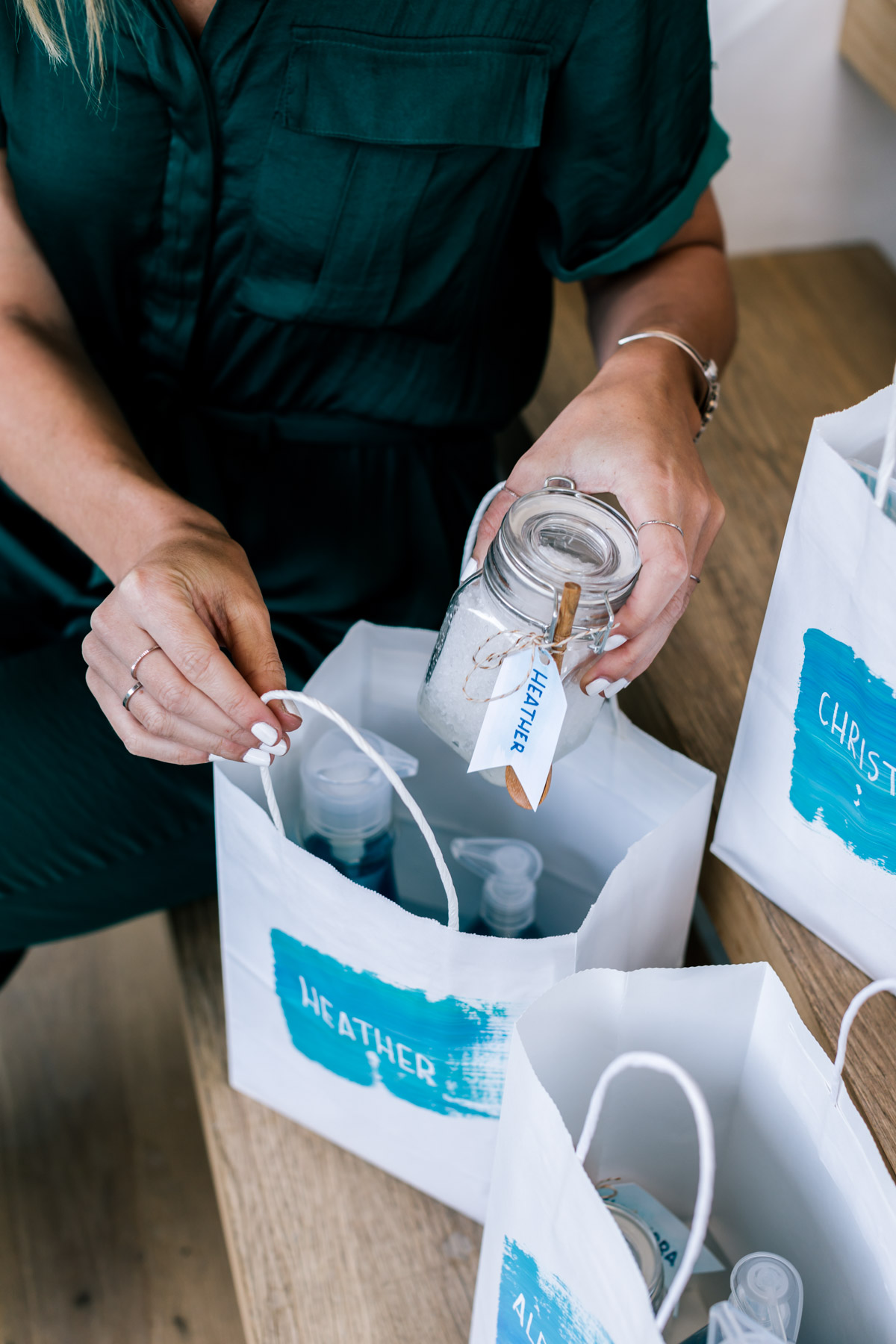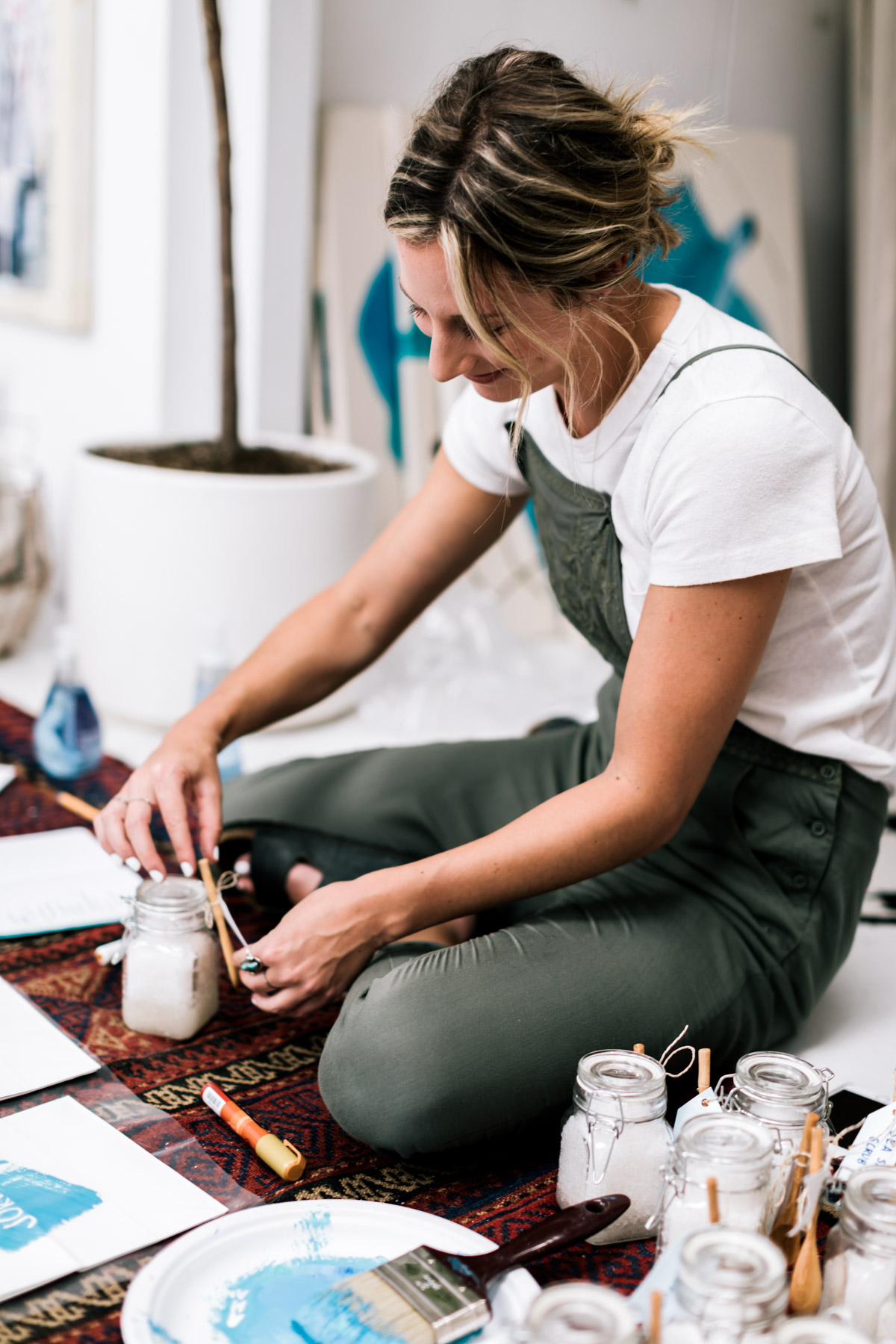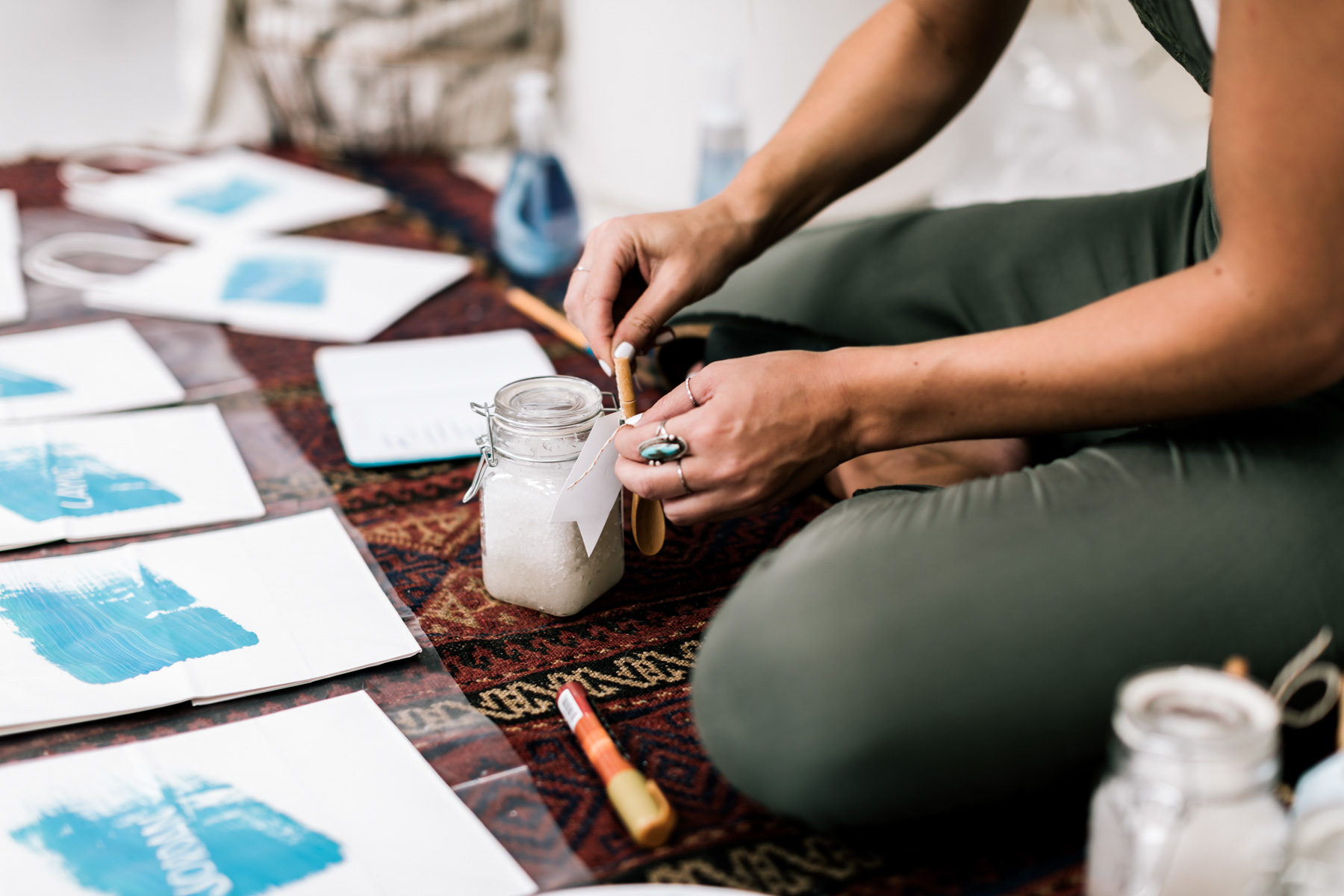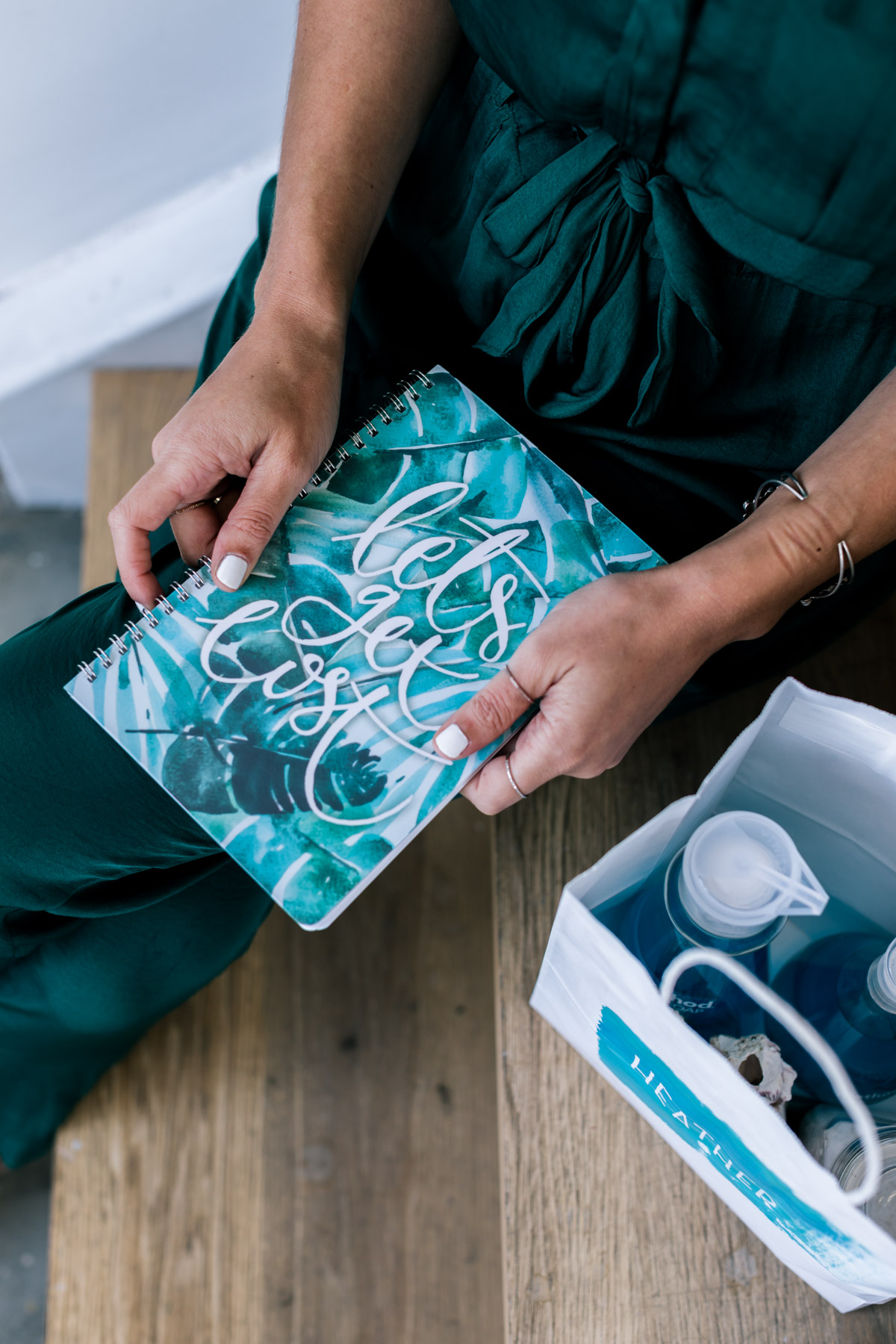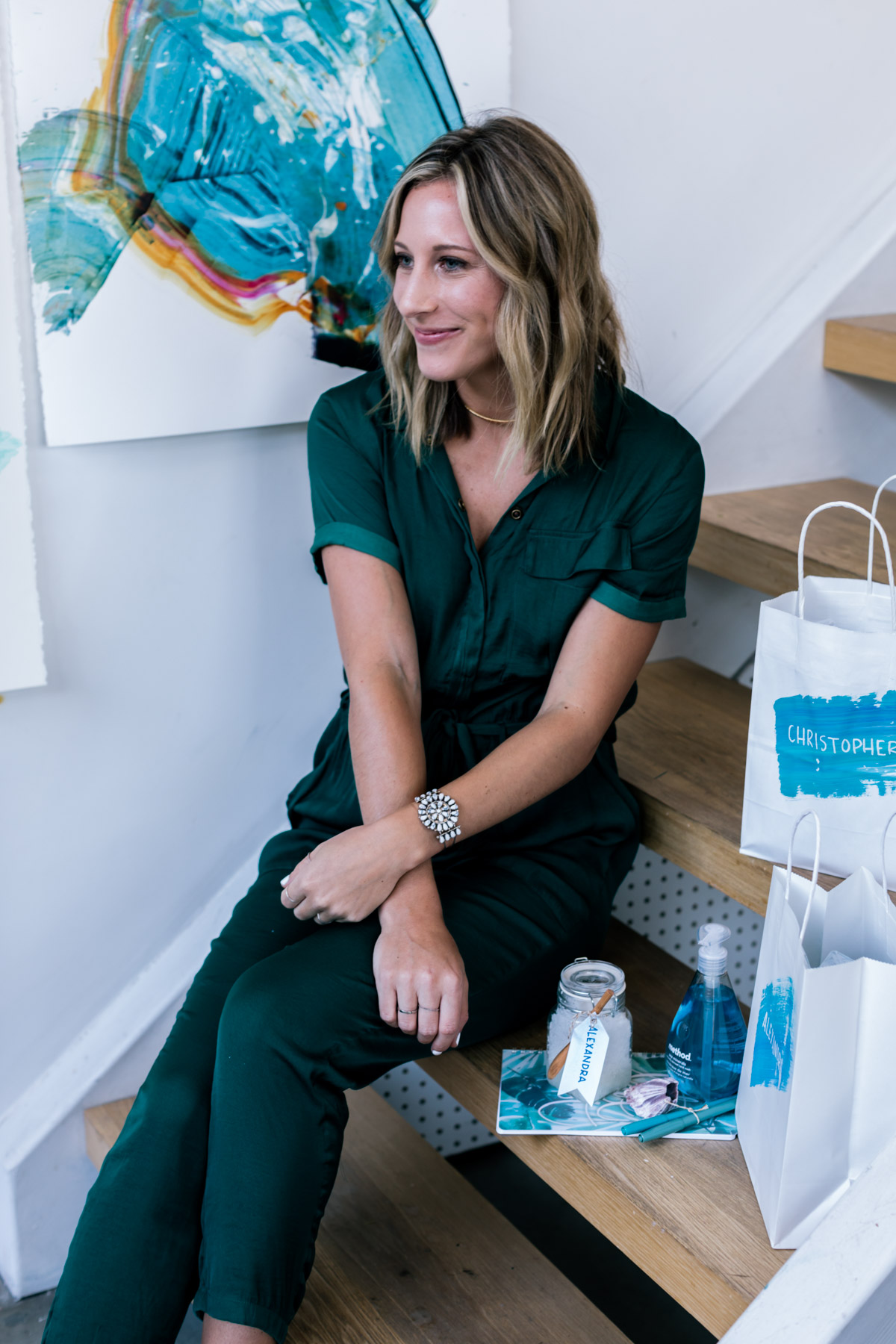 The Dinner
The girls behind Studio Table, Heather & Michelle, set up a beautiful tablescape featuring one of Heather's prints on each setting. Ceramic plates and bronze flatware completed each setting, along with Erica's embroidered napkins. Jenn styled the centerpiece with incredibly unique florals reminiscent of the sea. It was such a gorgeous setup! Being surrounded by Heather's ocean-inspired art really added to the whole experience as well.
Let me be honest and say, I'm no foodie. But wow was I blown away by the meal! Each course contained a unique combination of land and sea ingredients, like oysters, caviar, squash blossoms, eucalyptus leaves, and so much more. It was honestly a once in a lifetime experience and I highly recommend you attend a Studio Table event yourself!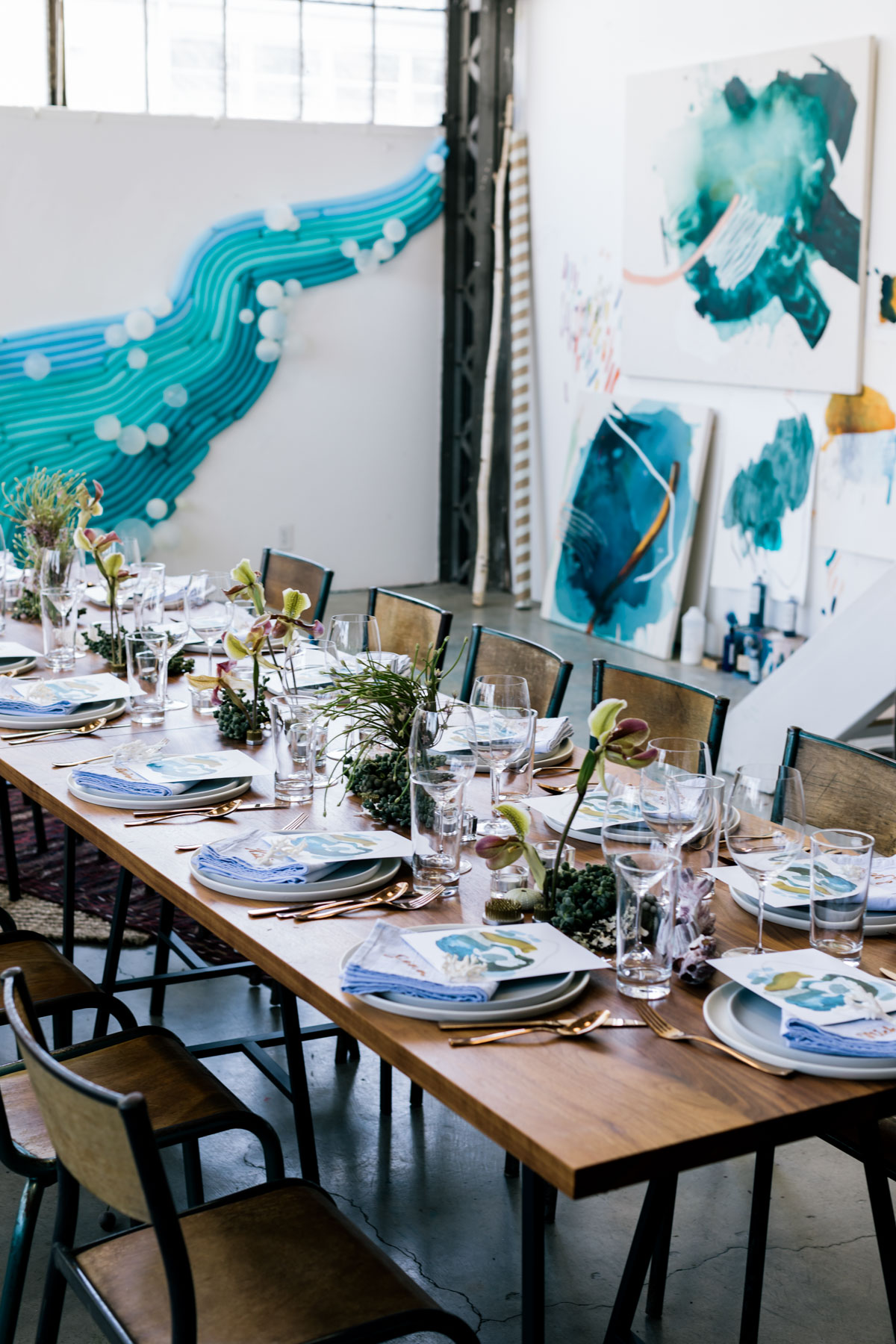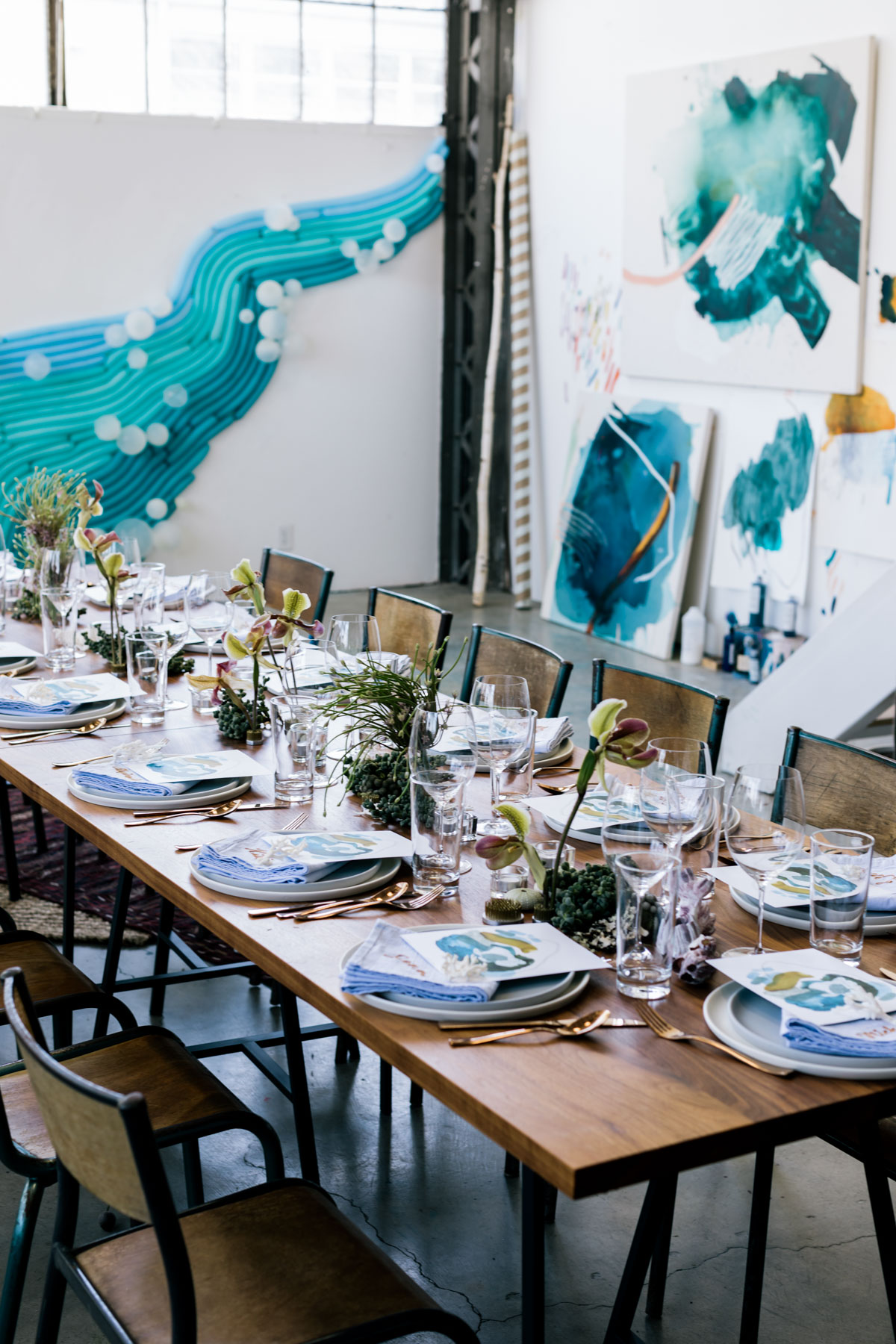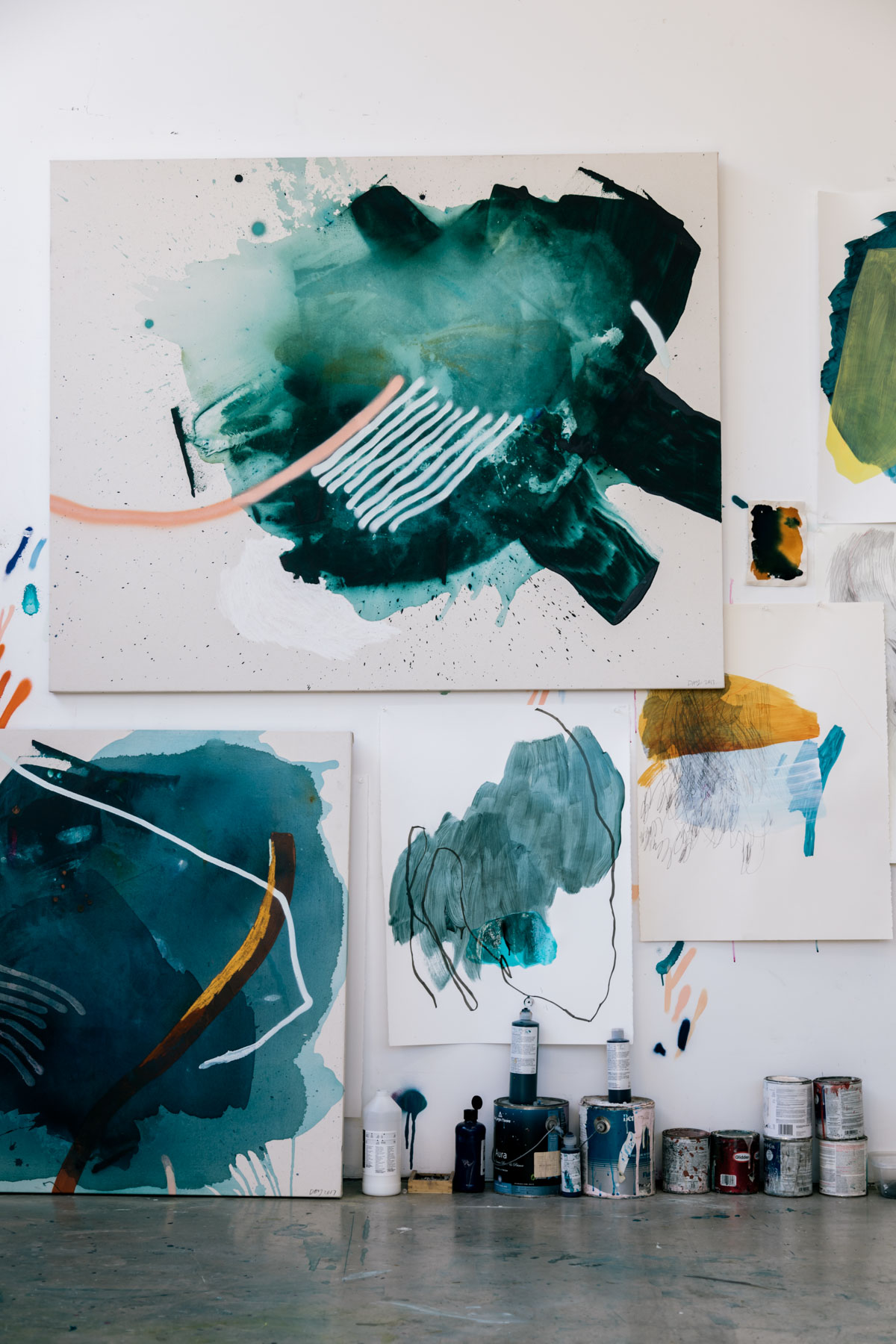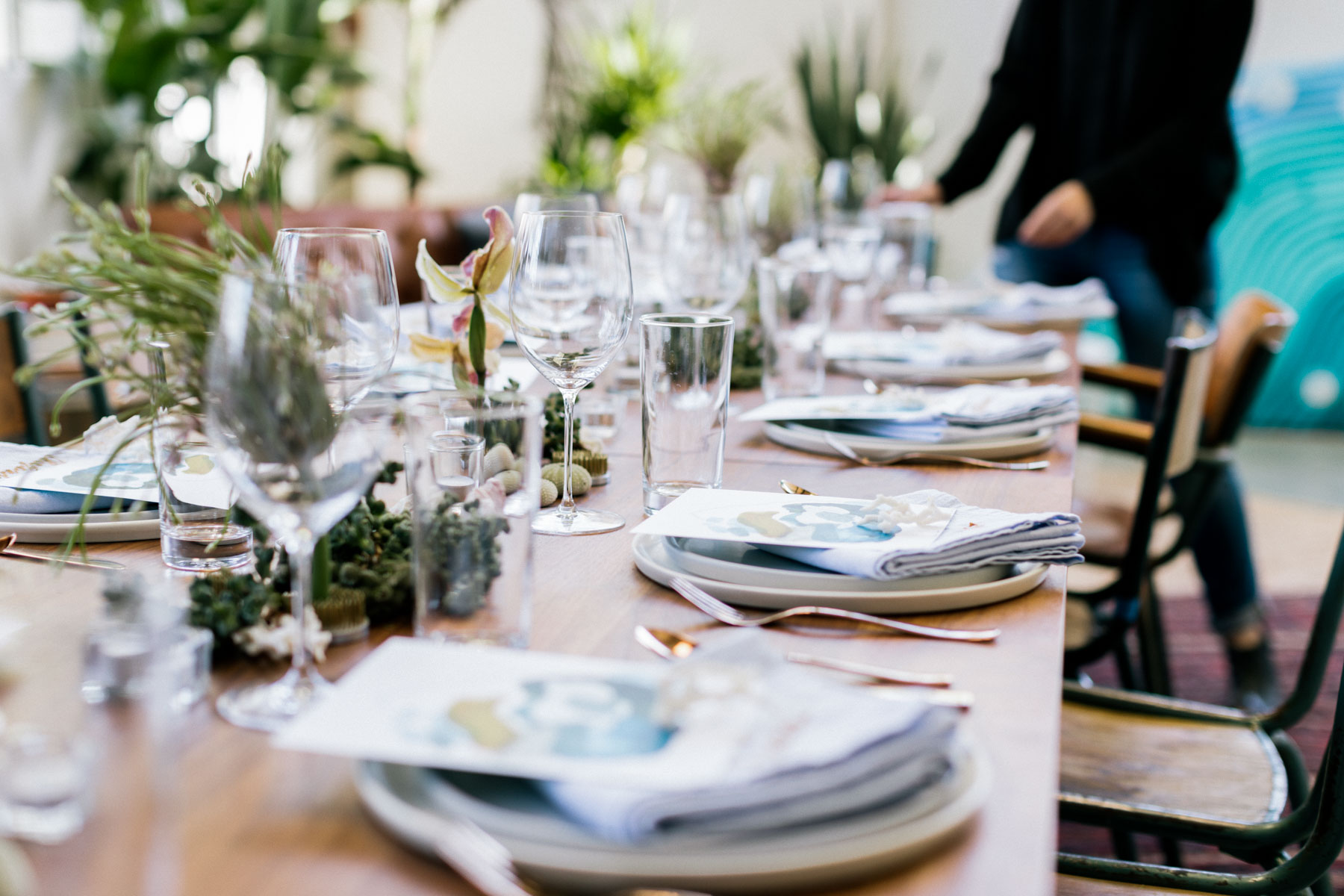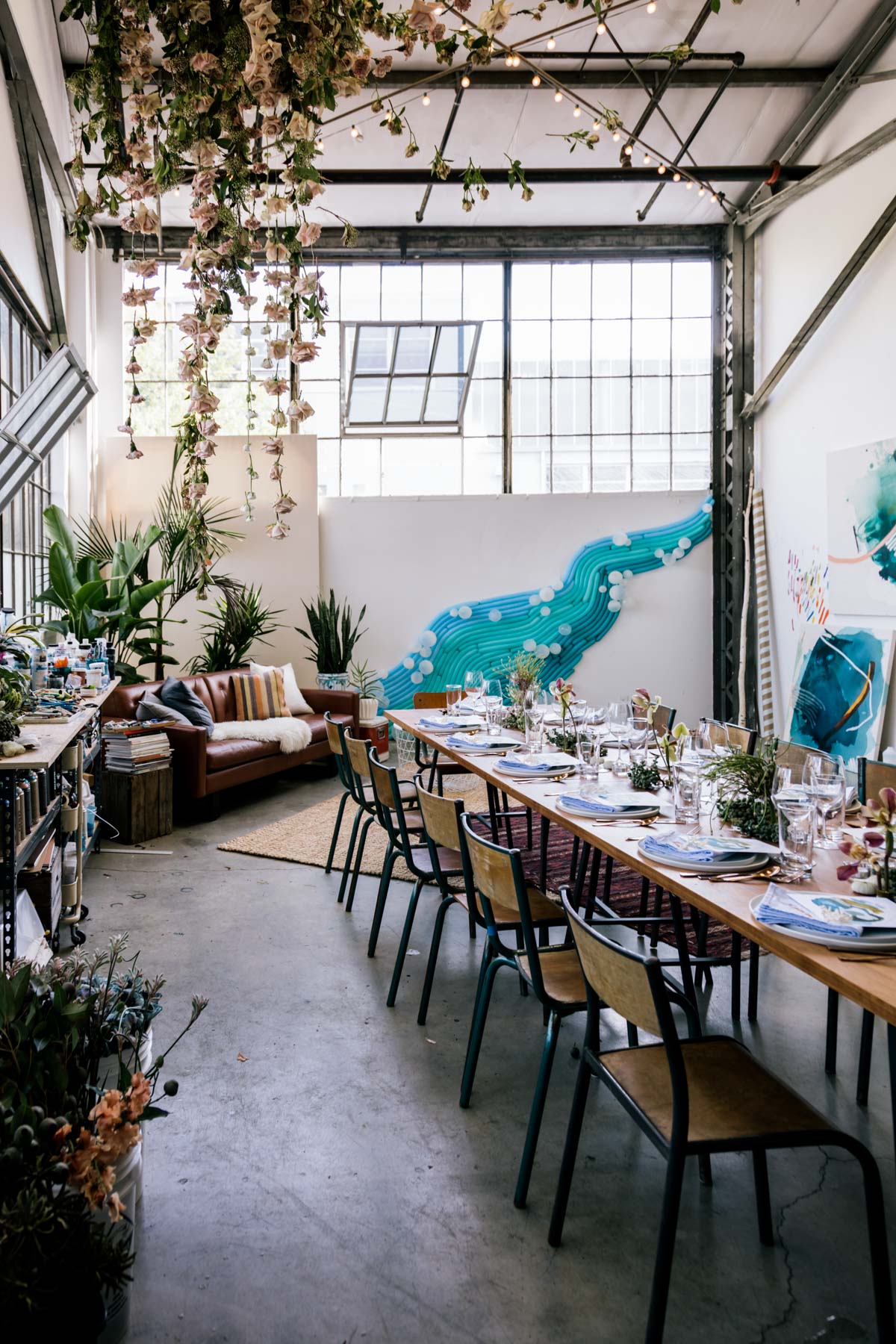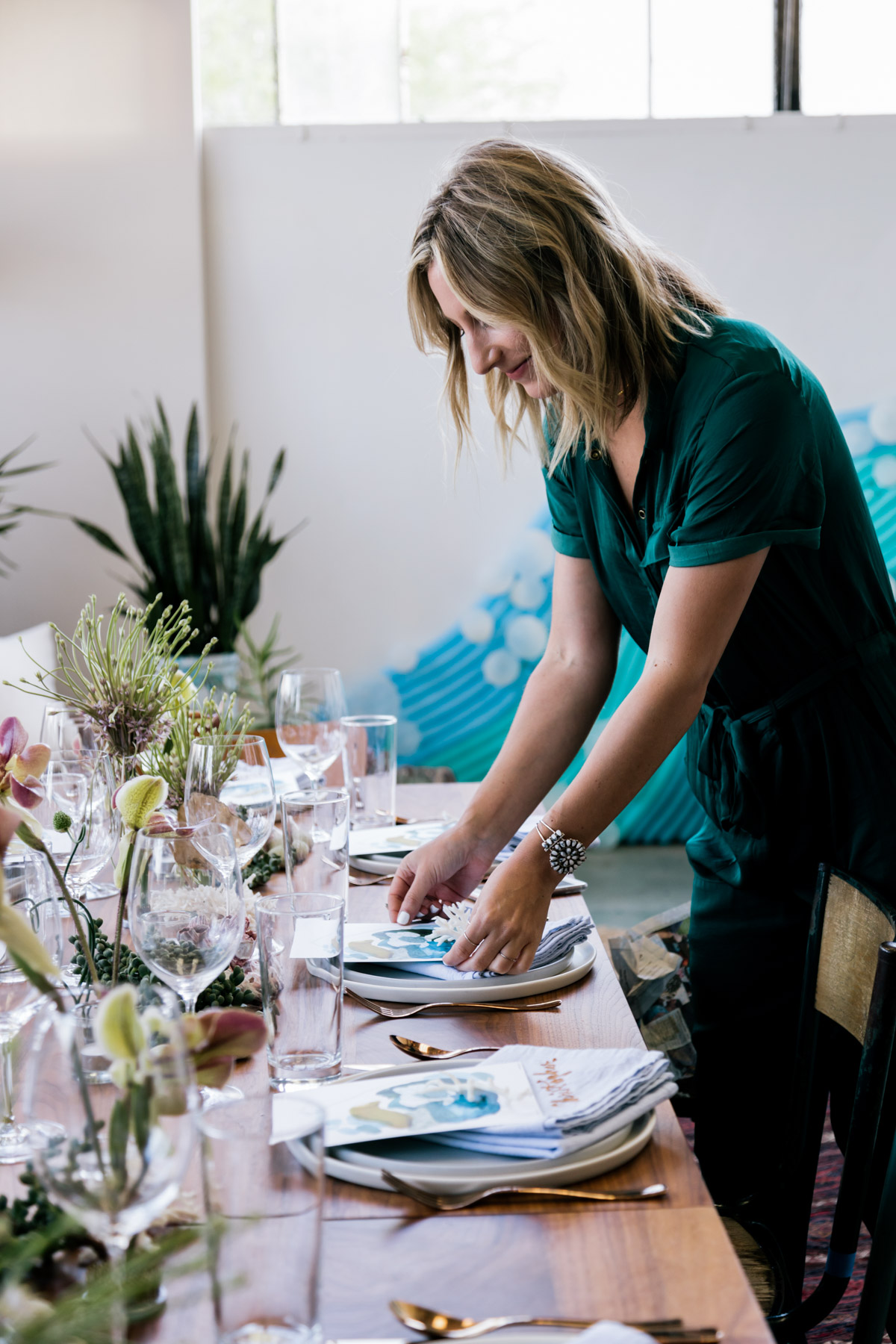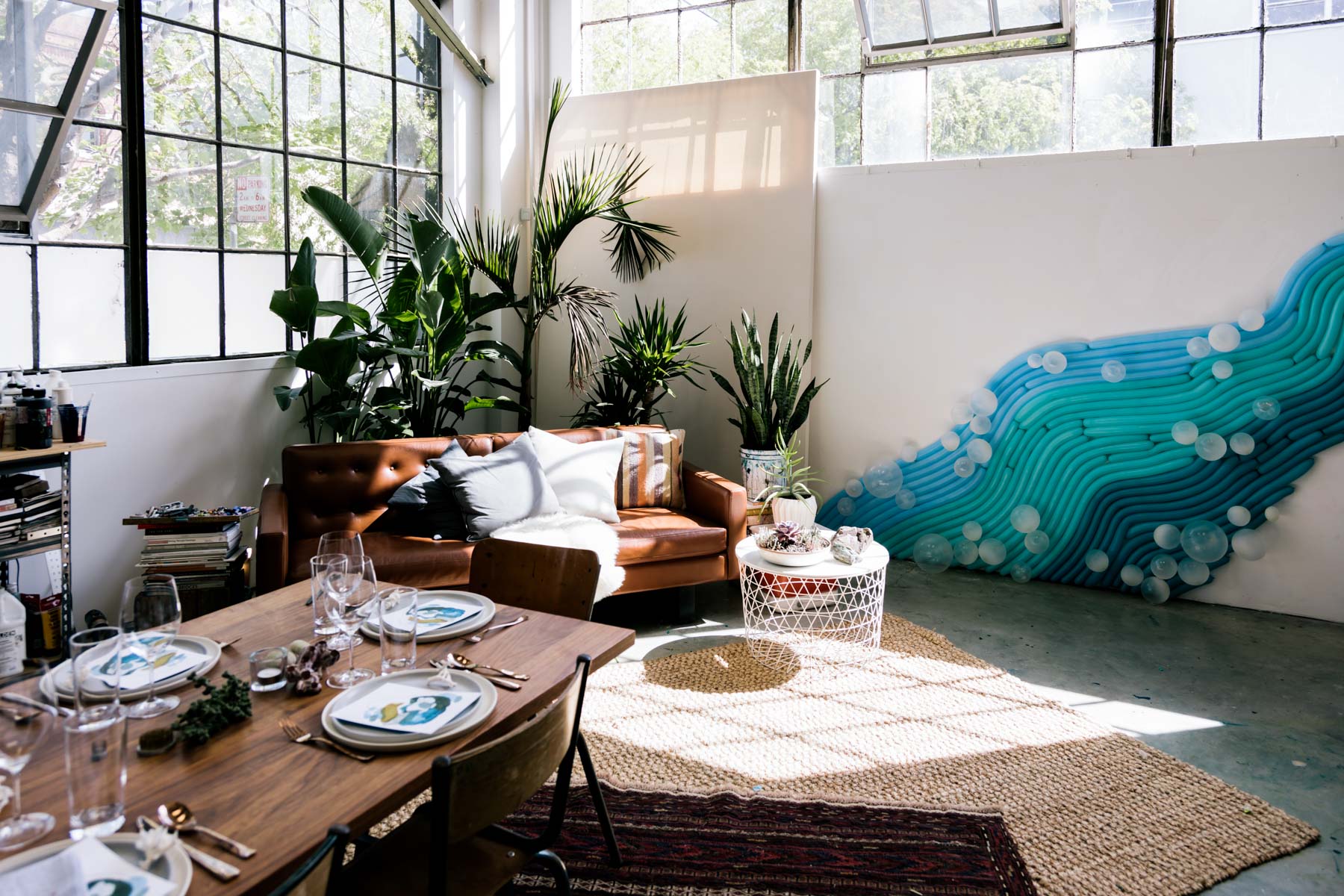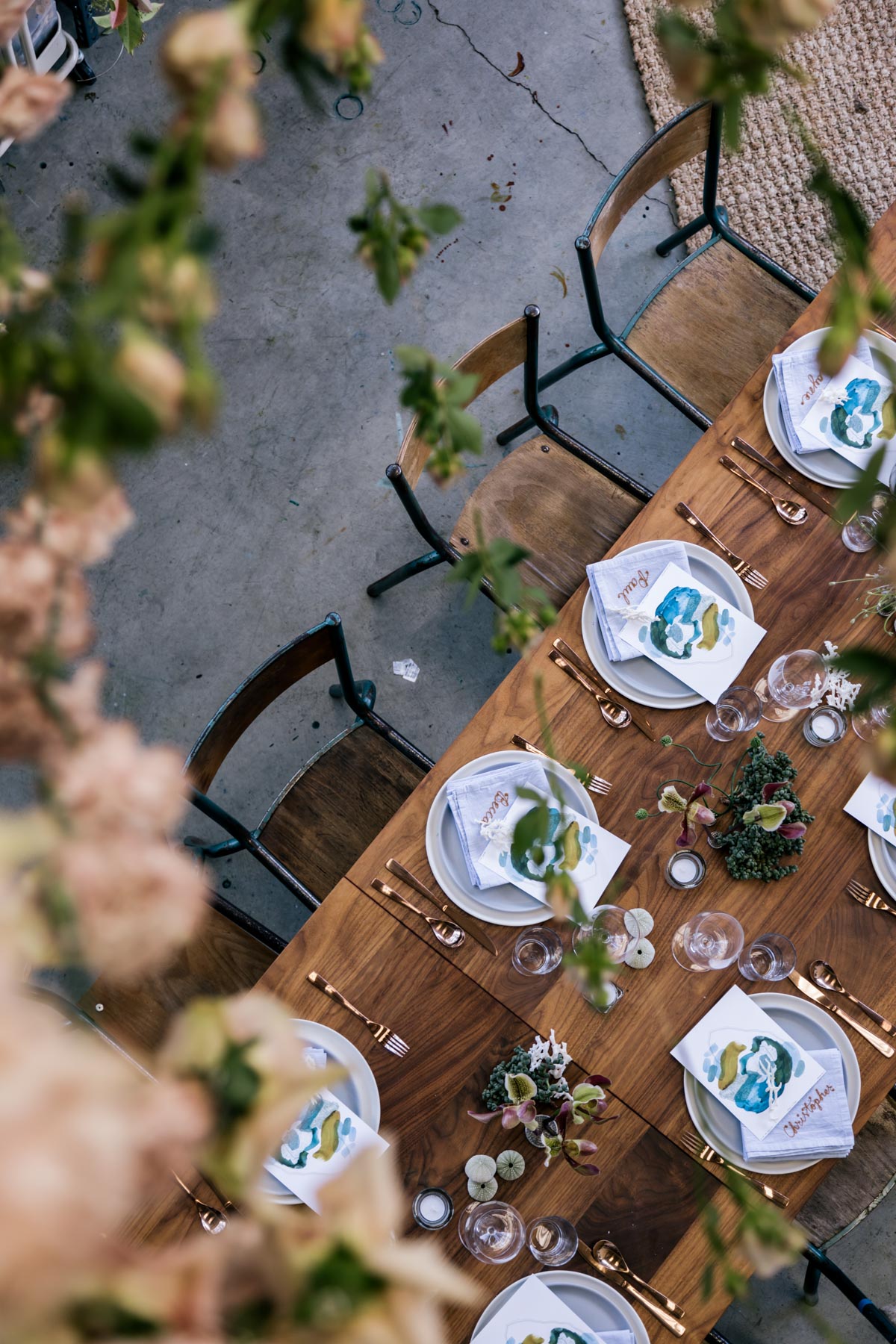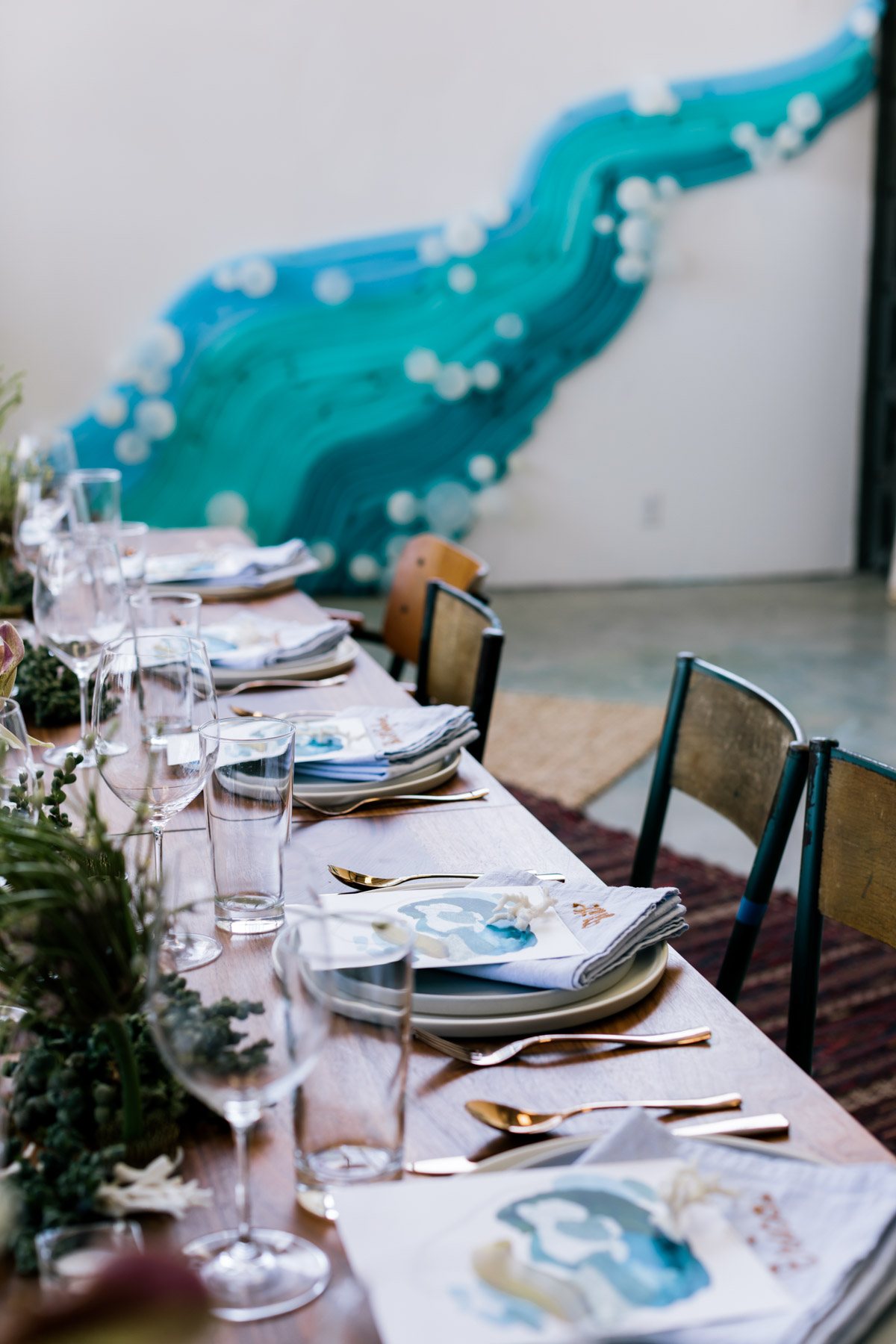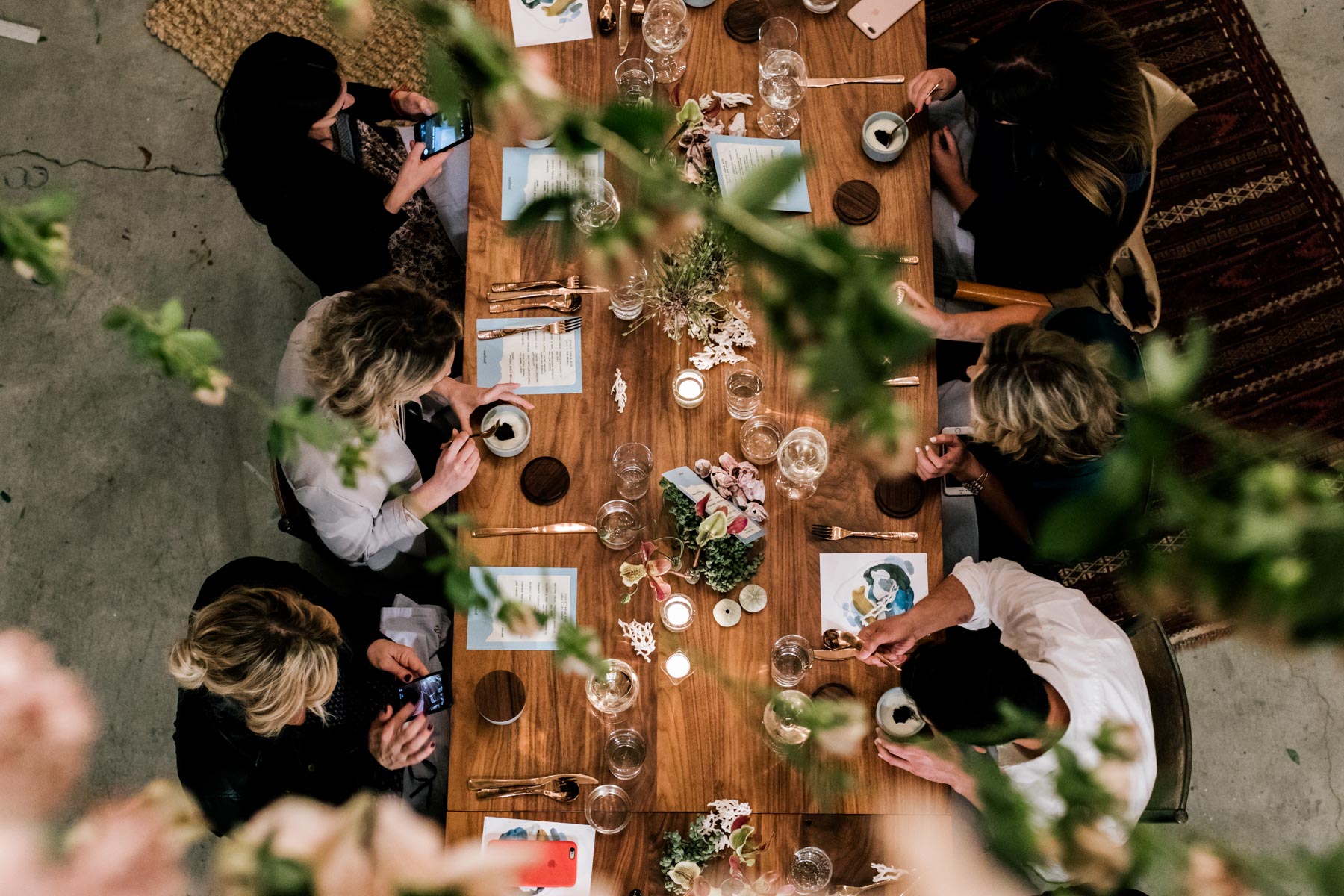 A huge thank you to method for bringing us all together and making this event happen! Photography by Jen Kay.