DIY
Entertaining
An Easy California Style Holiday Tablescape
posted on December 1, 2016 | by Amanda Holstein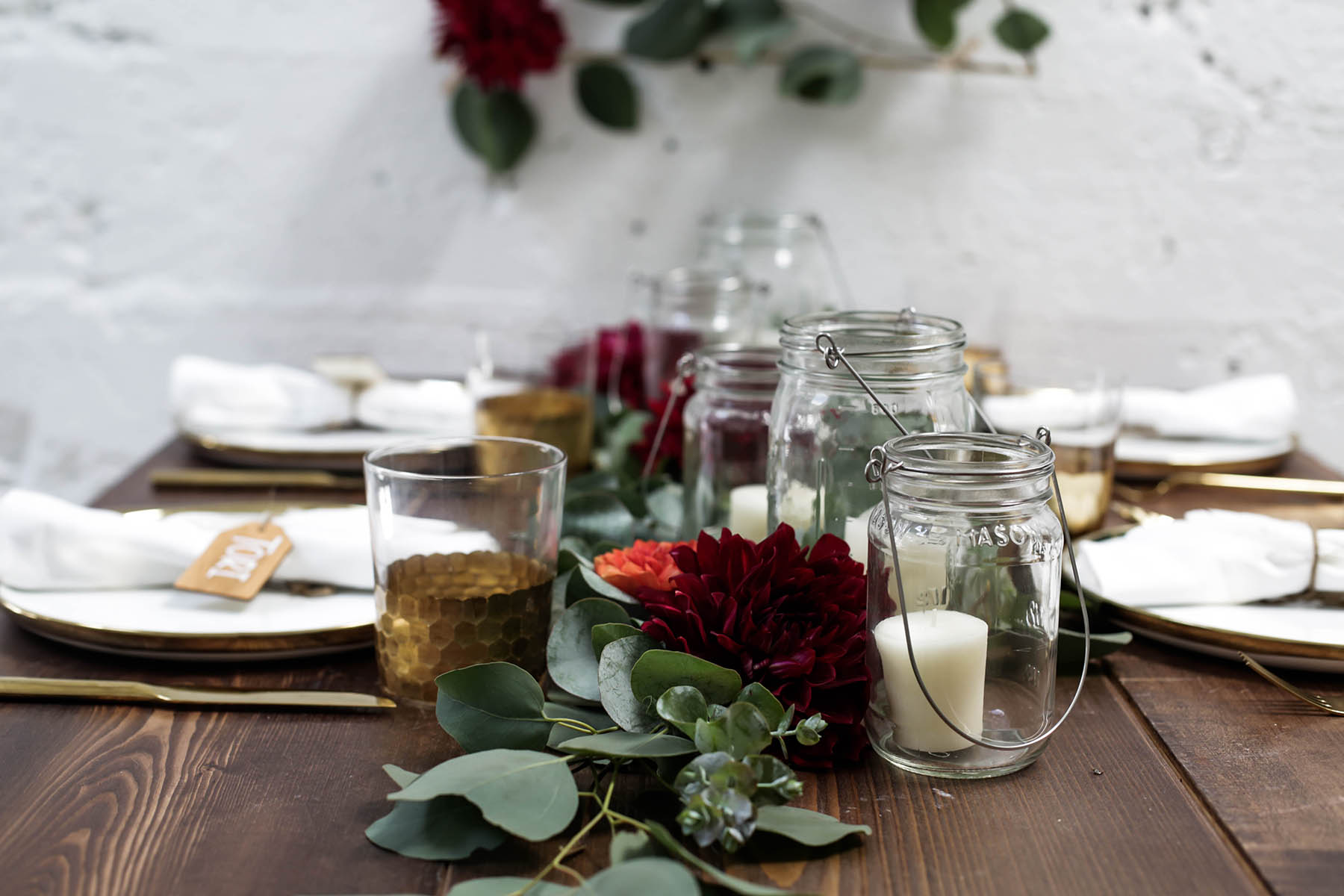 Now that I'm entering my late twenties, I'm finding the urge to want to host parties and entertain my friends like a "real" adult. And the Holidays are the perfect time for just that. The only problem is, my lack of entertaining experience (and budget, for that matter) make this endeavor incredibly intimidating. So I decided to focus on what I know: my California style, easy DIYs, and a no-fuss table setting.
I decided to interpret Holiday decor in my own terms. I incorporated green with eucalyptus, red with fresh flowers, and pops of gold for a festive touch. And since I can't resist a simple DIY, I threw in a few small projects as well. Let's start with the backdrop, shall we?
Floral Christmas Tree
I've had this gold geometric Christmas tree from Urban Outfitters for a while now and thought it would be the perfect piece to hang at the head of the table. I used these Simply Art by Loew-Cornell clothes pins to dress it up a bit with fresh greenery and flowers. Gotta love a DIY that takes all of two minutes!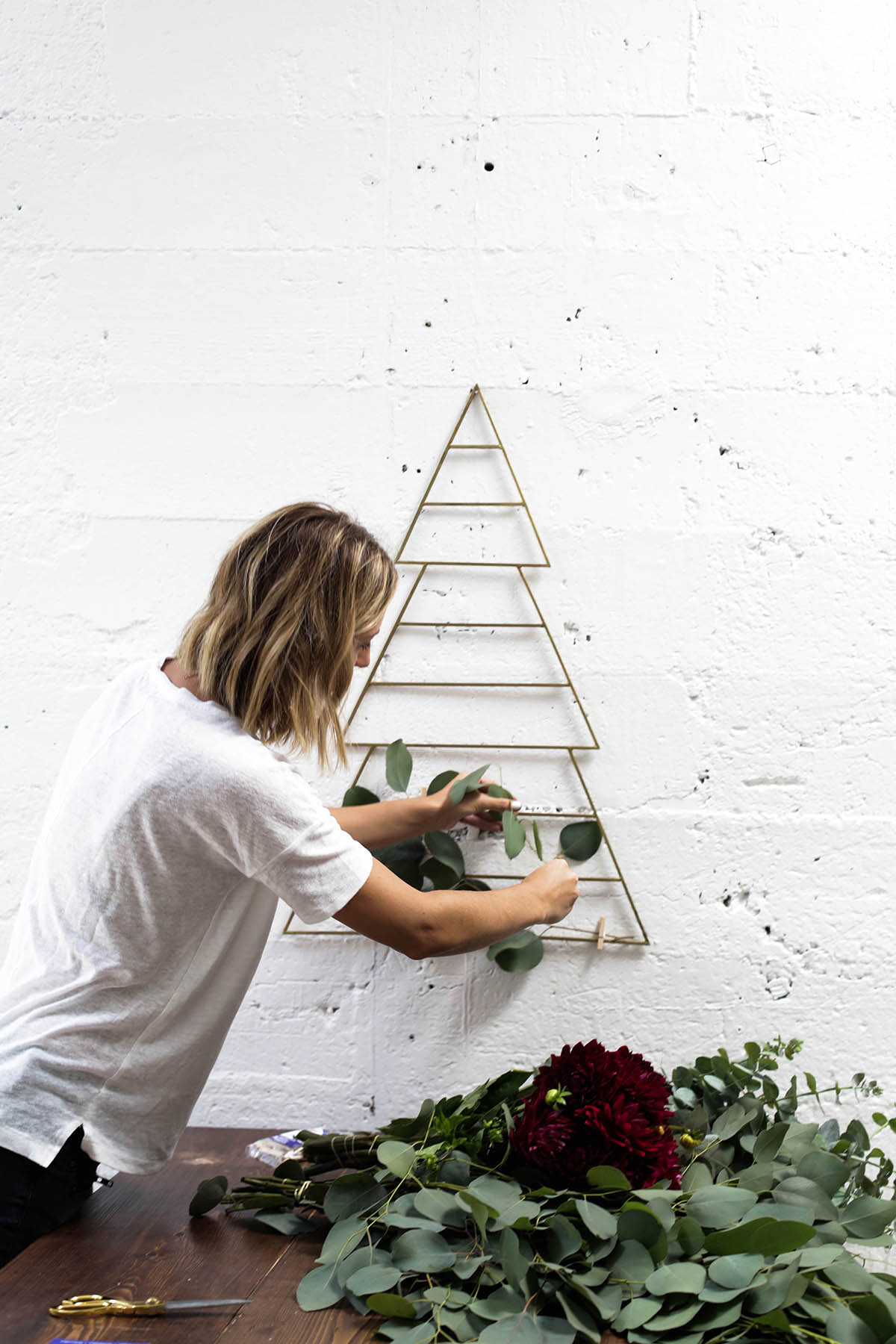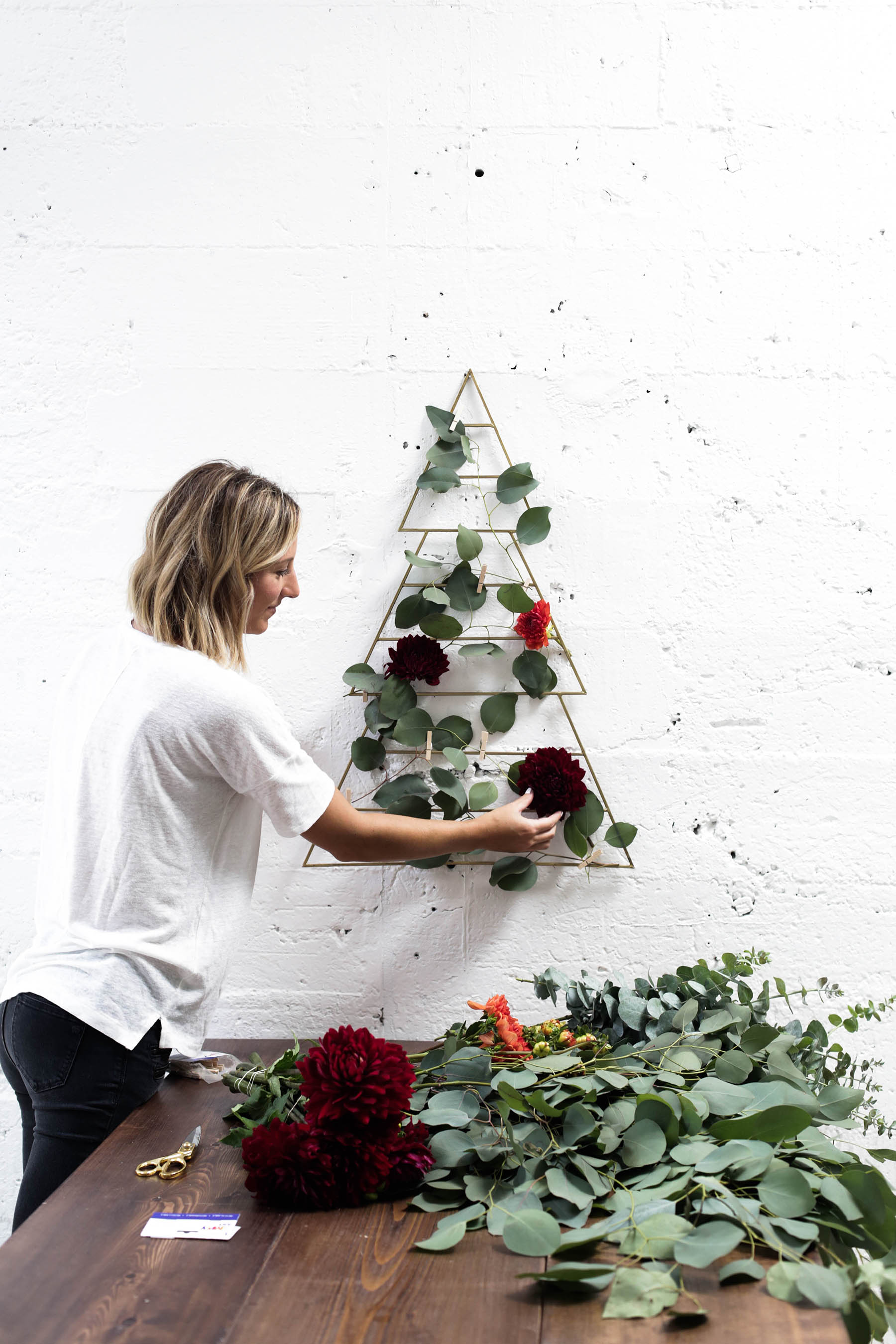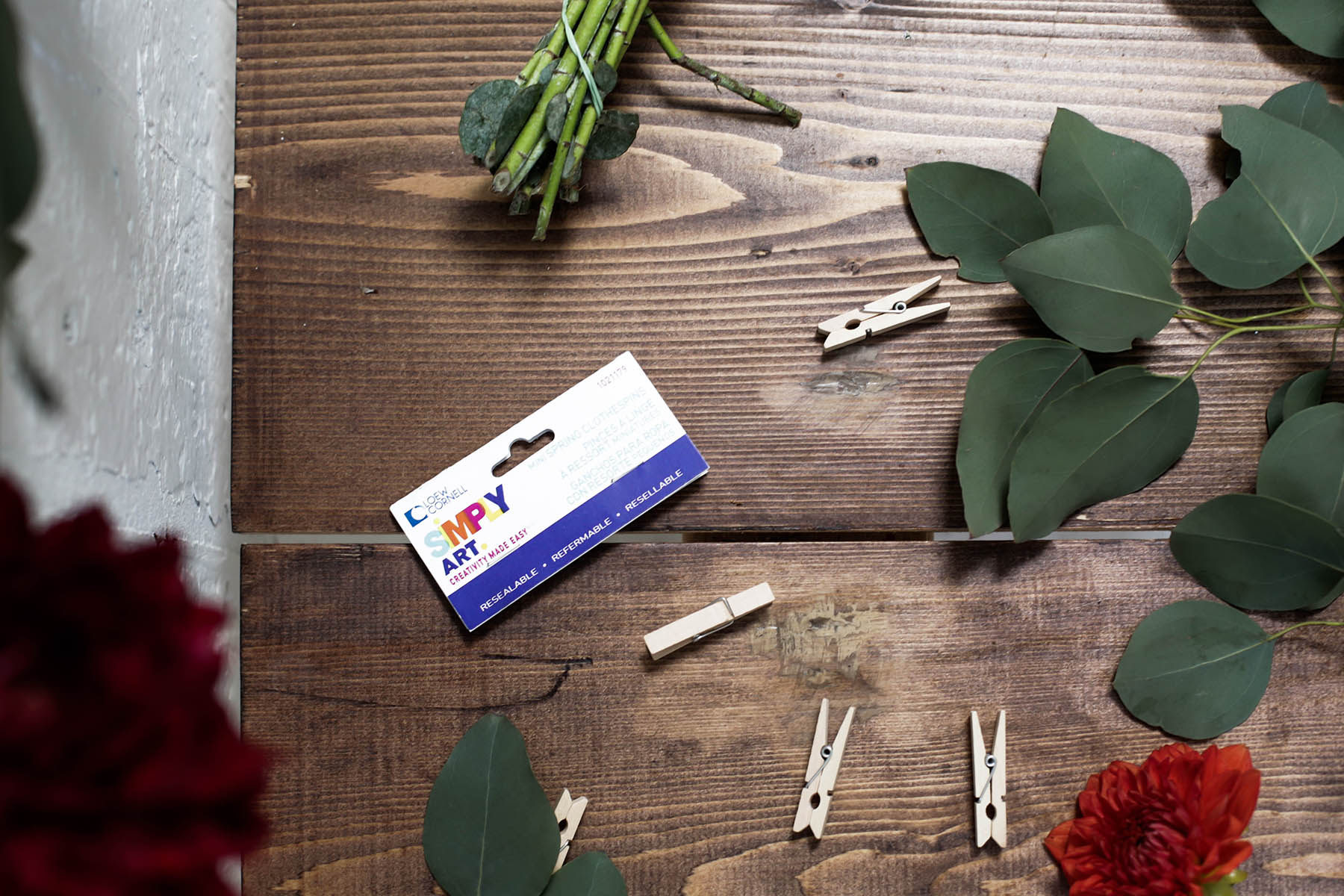 Centerpiece
As for the centerpiece, I decided to lay the eucalyptus down the center of the table and incorporate a few flowers for pops of red. To add some height, I dressed up some old mason jars with these Transform Mason by Loew-Cornell wire handles and some small candles. I scattered them throughout the center of the table, mixing them in with the florals.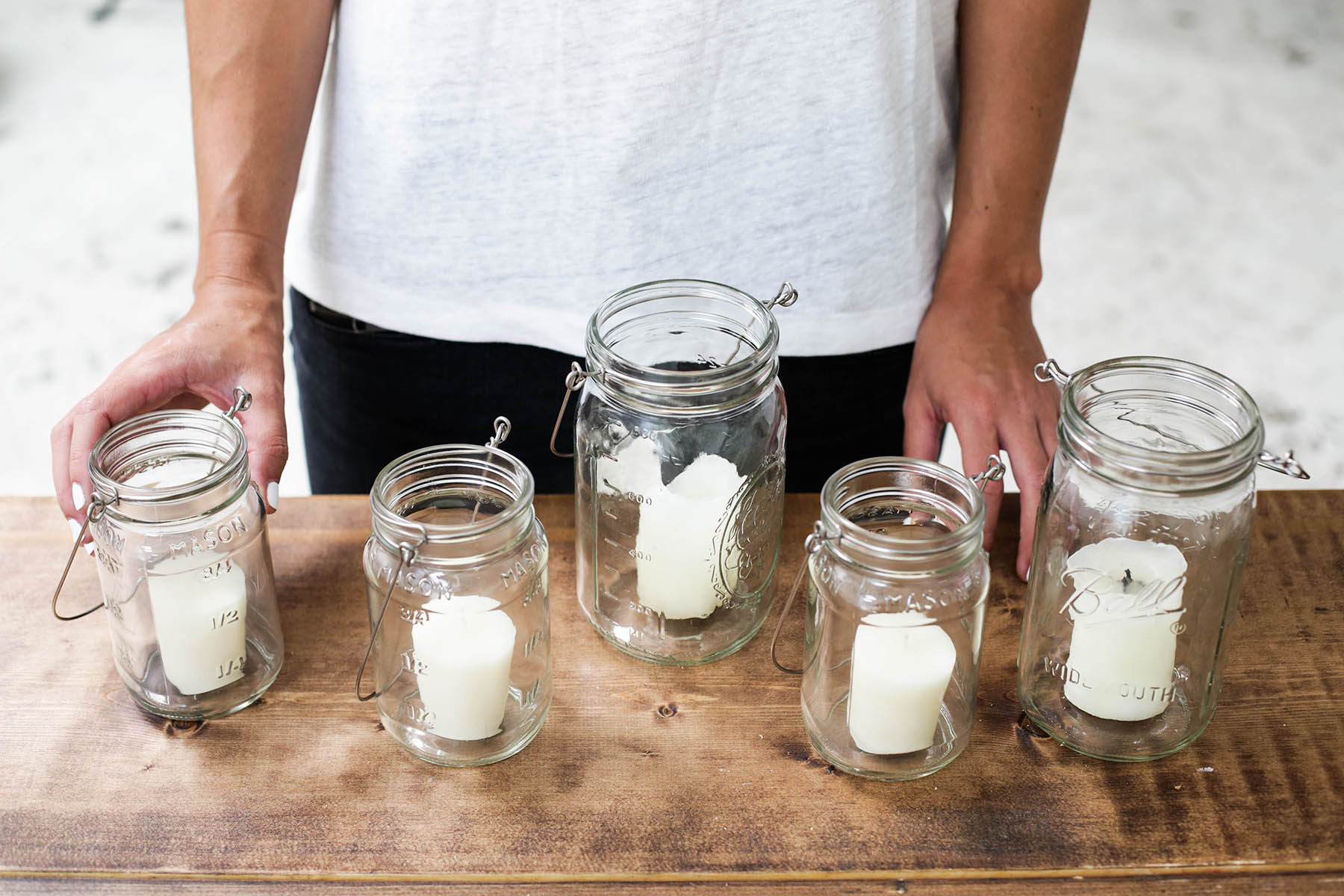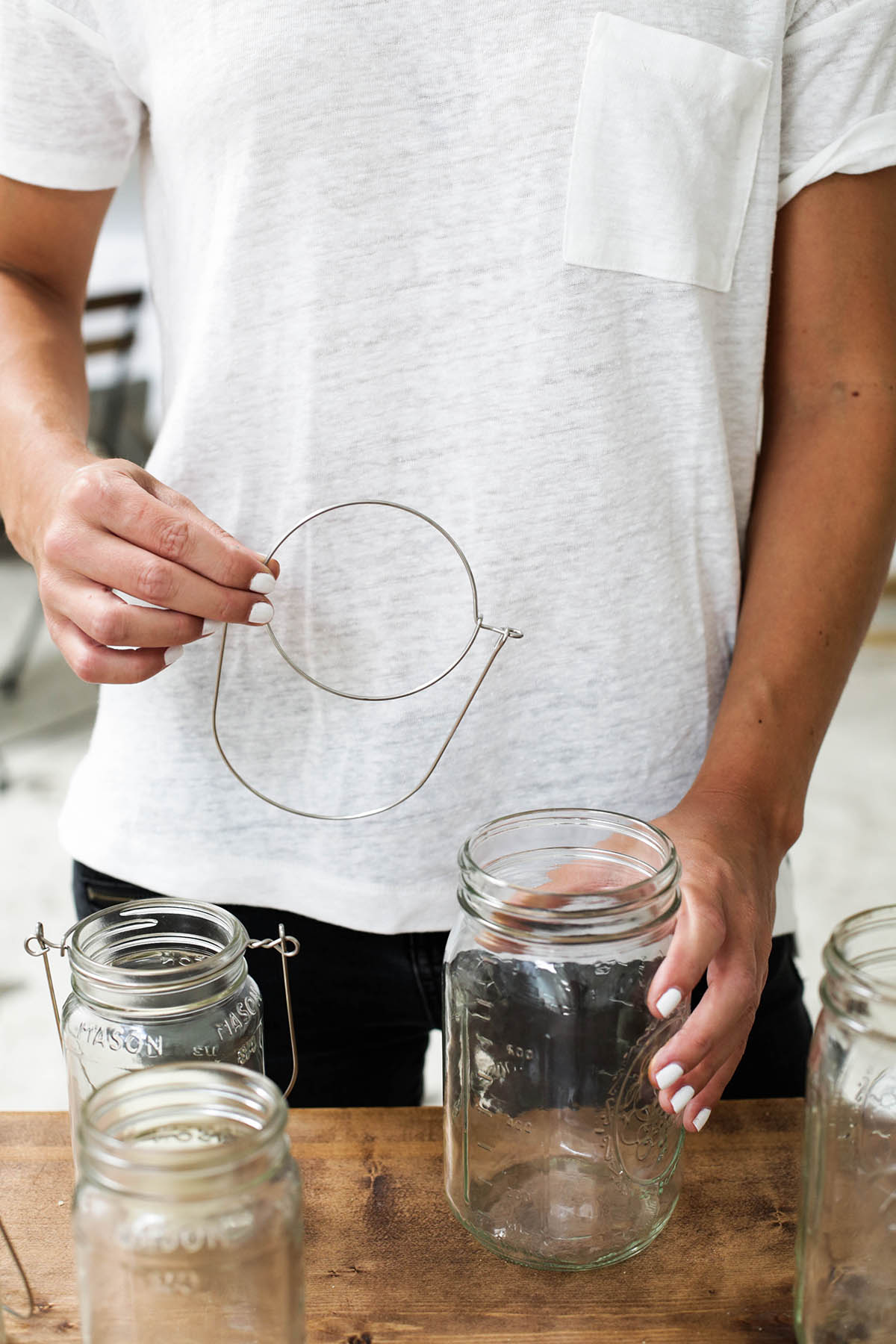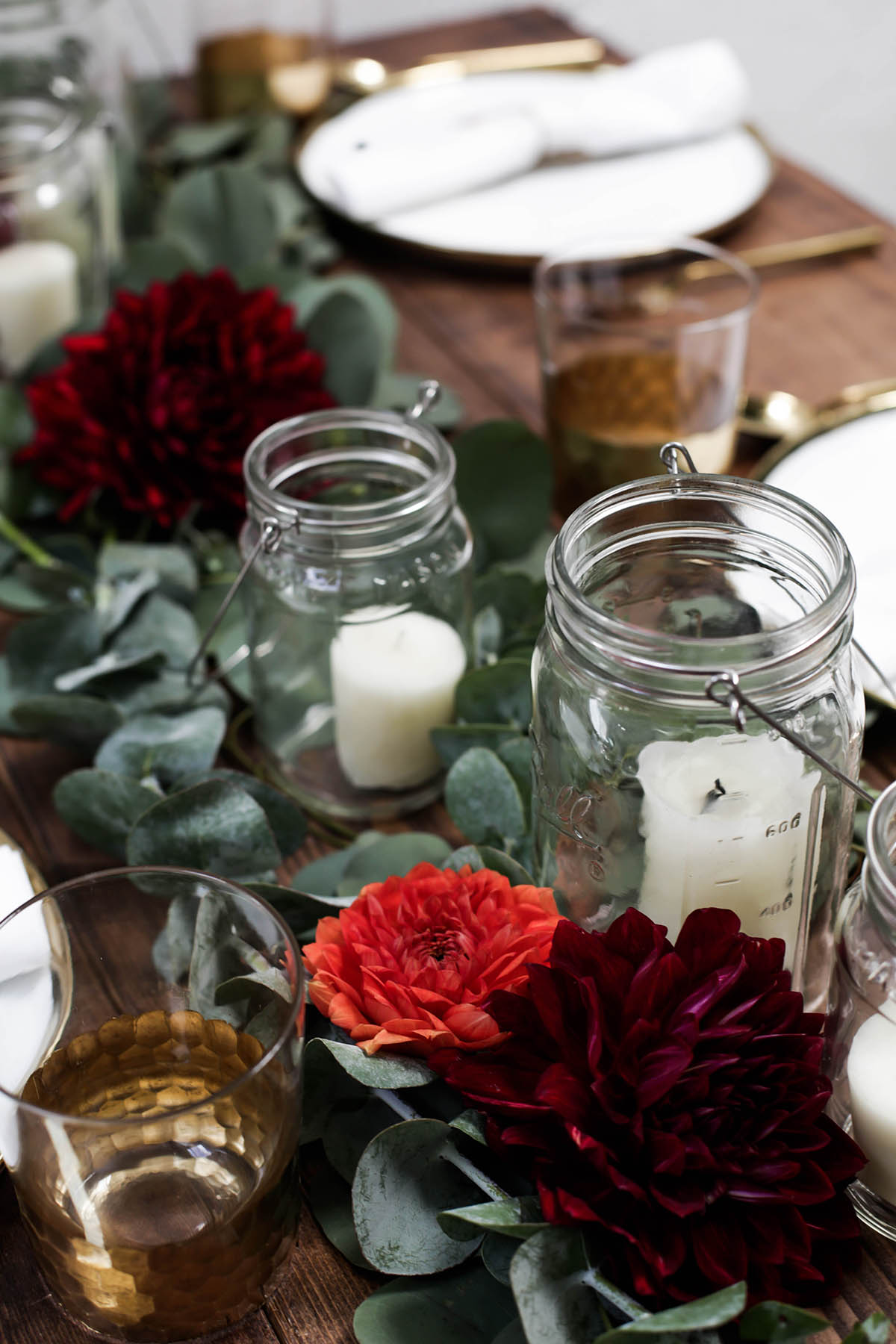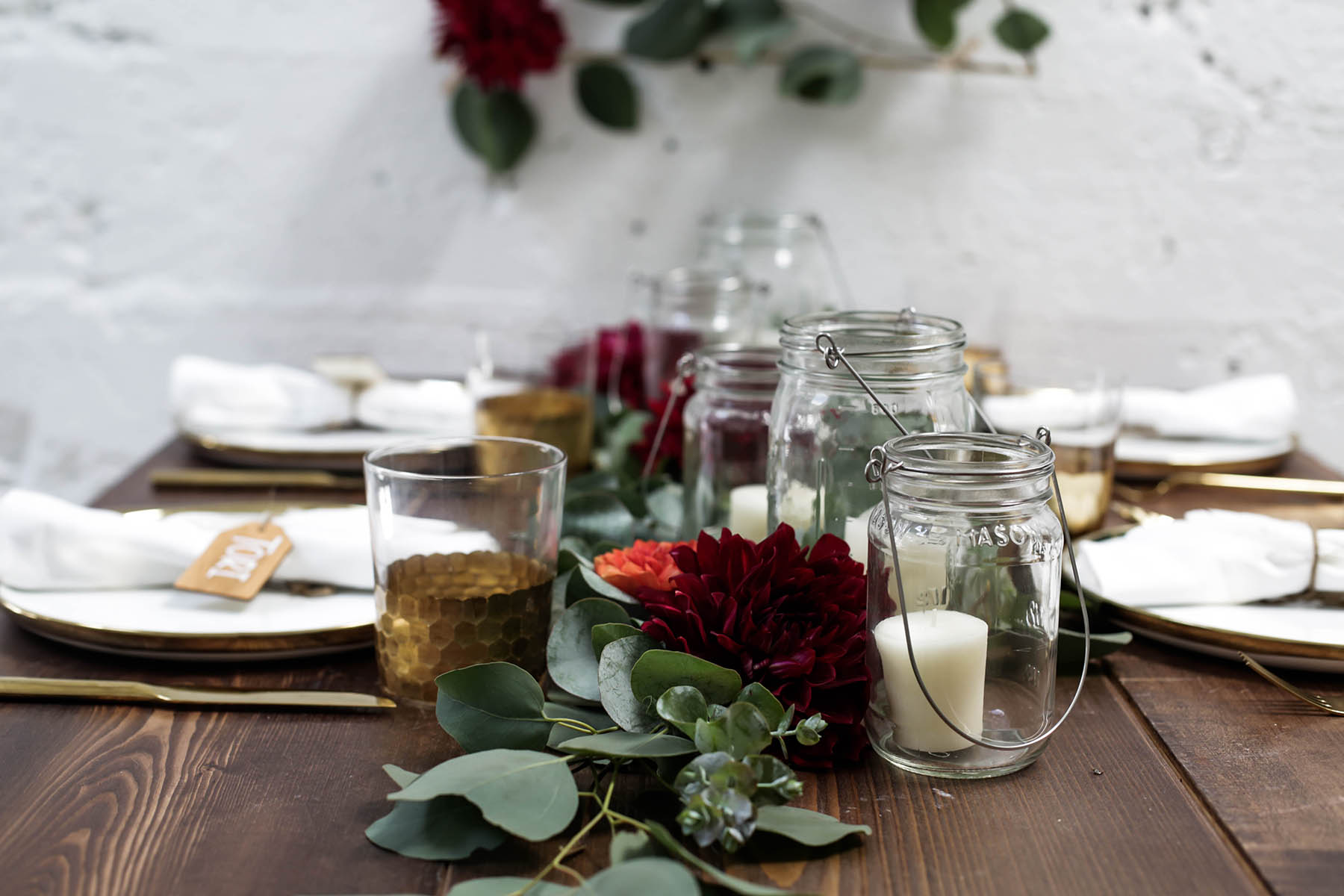 Table Setting
For the table setting, I went with simple white and gold plates & flatware. The classic white goes with my California style and the pops of gold keep the look festive for the Holidays. To keep things simple, I decided to forgo placemats or chargers. Instead, each setting has a plate, a cup, and one fork and knife. Easy, right?
I love adding personal touches to each table setting, so I made cute little name tags from these Transform Mason by Loew-Cornell wooden tags. I painted them gold with a simple Loew-Cornell Foam Brush, let them dry, and added each name with a white paint pen. Then I tied the tags around rolled up linen napkins with twine. To add that boho look, I tucked in some white feathers and love how it turned out!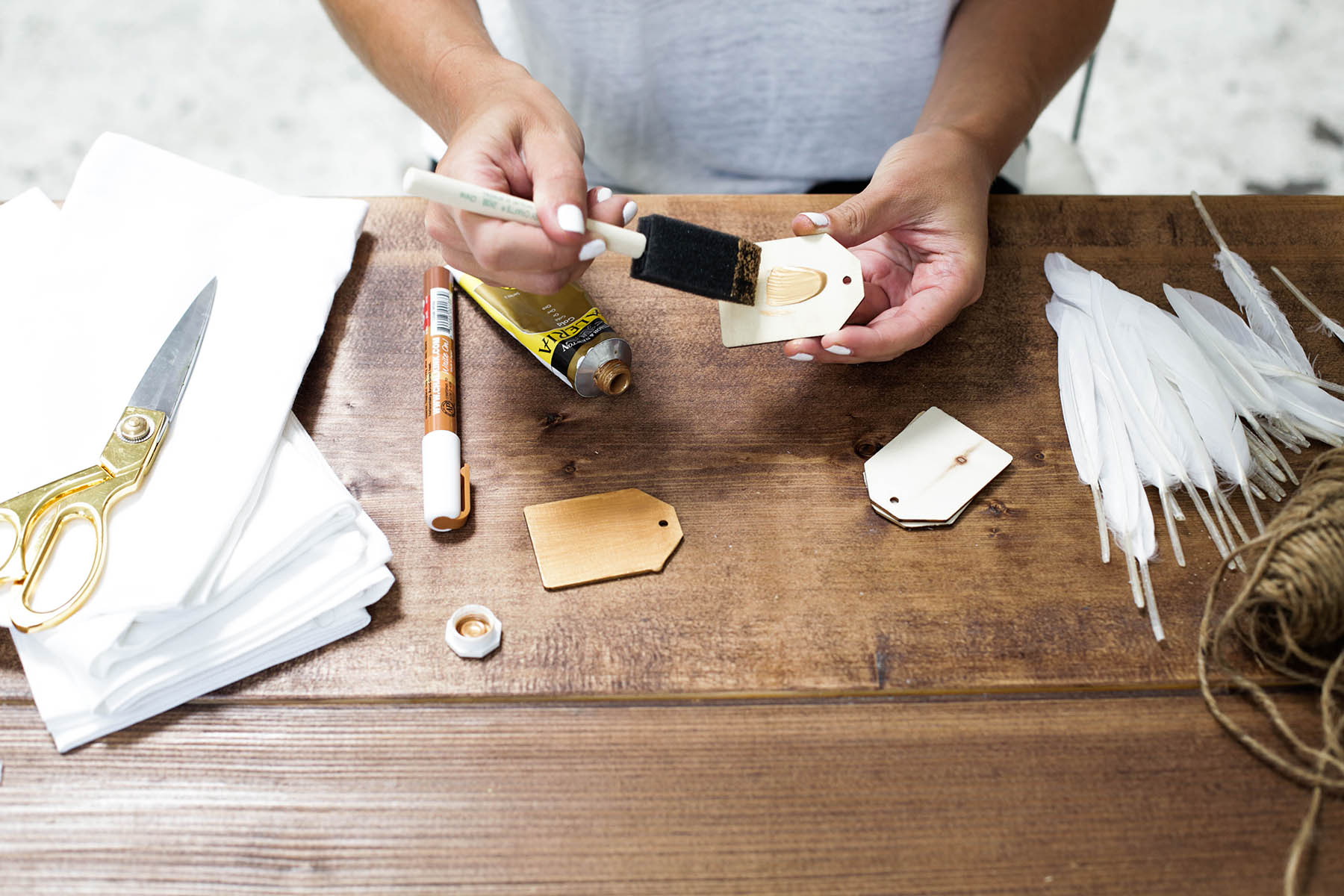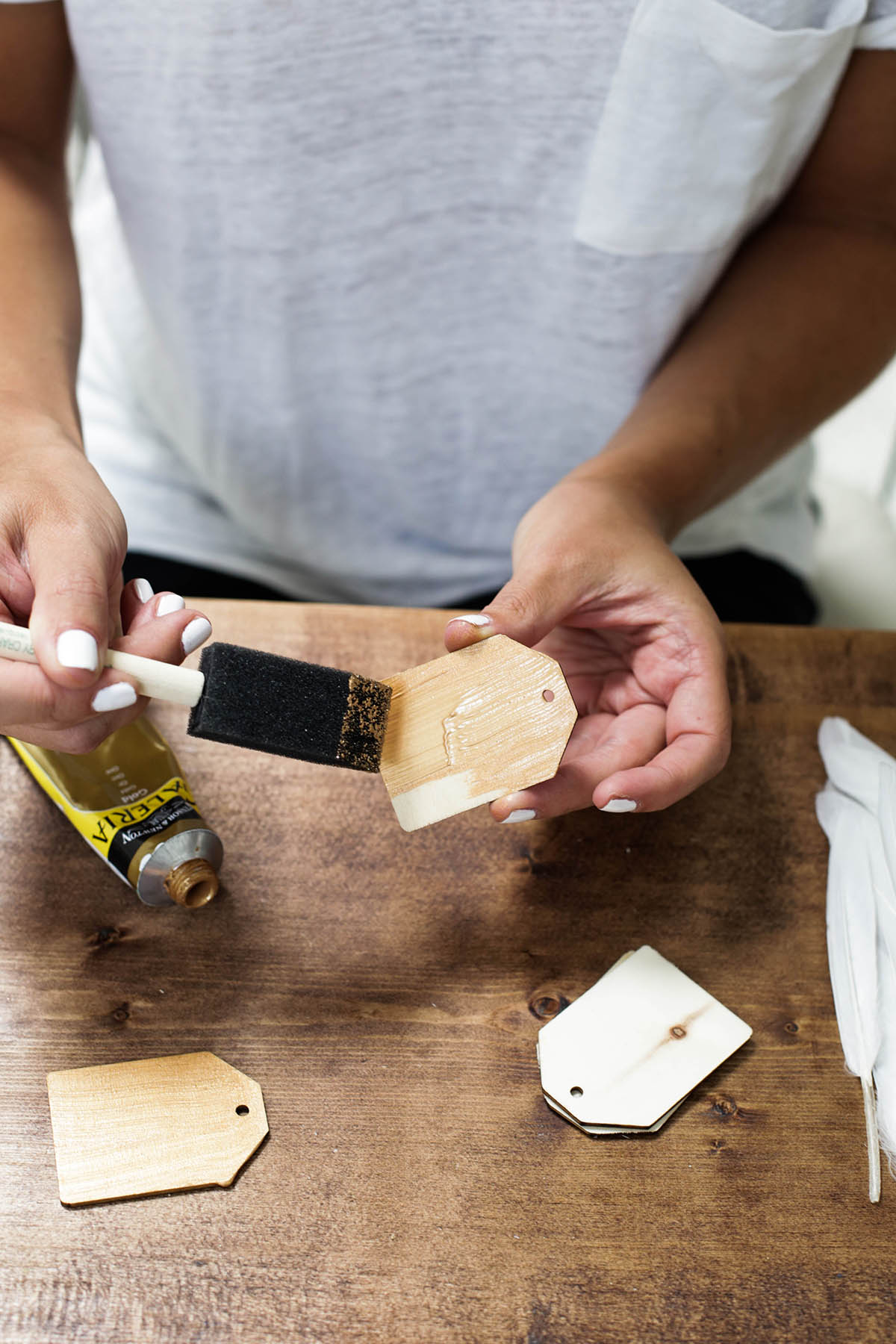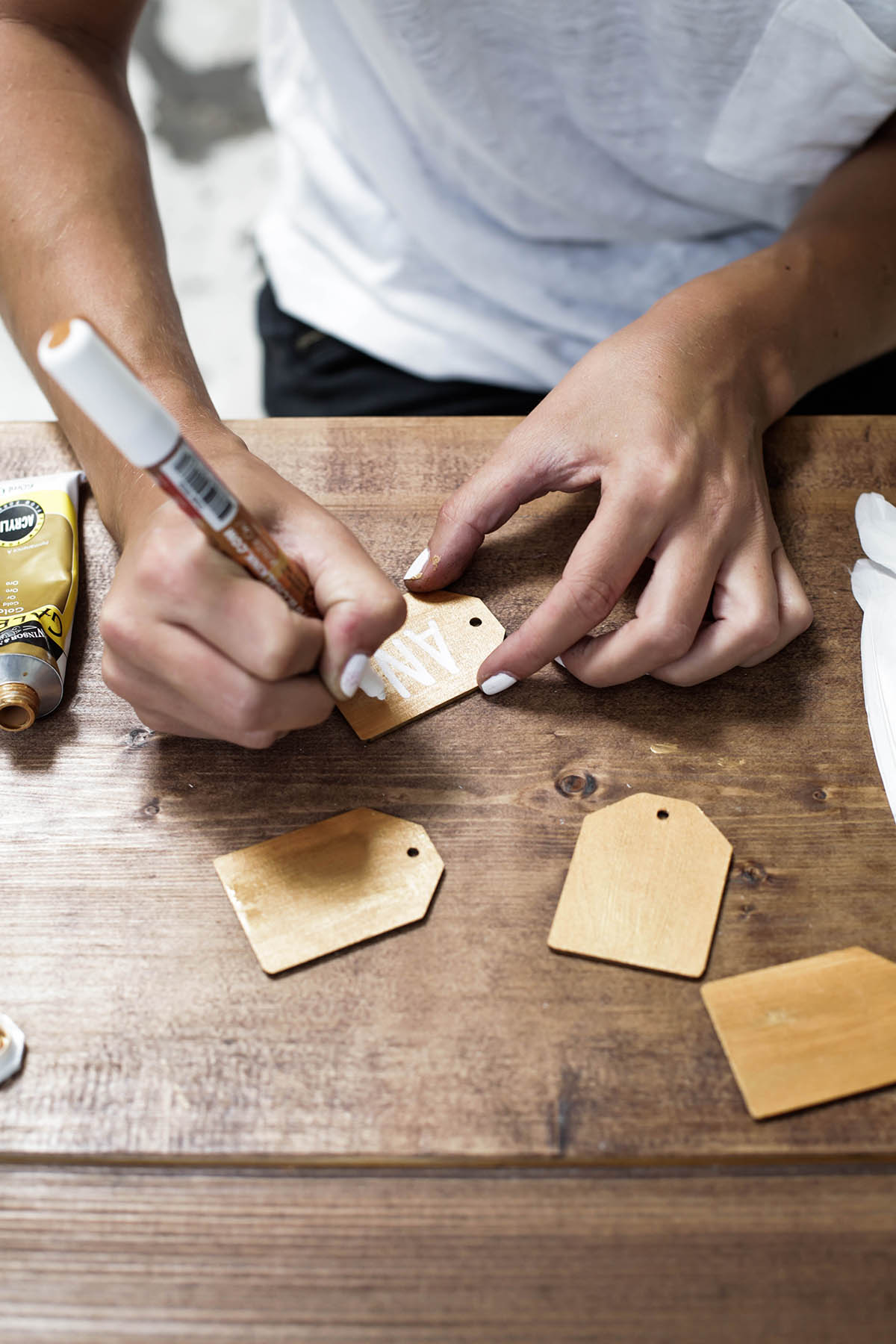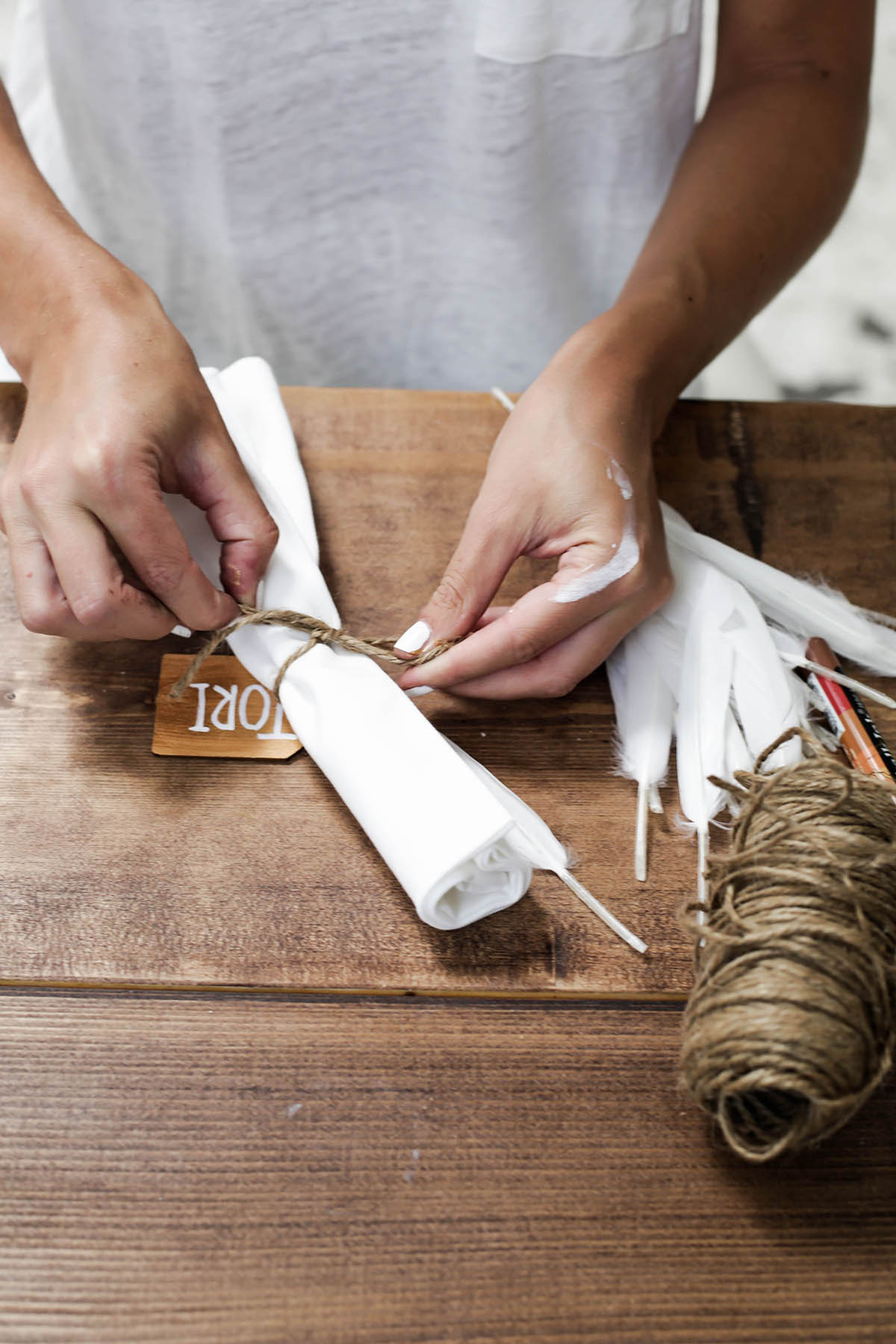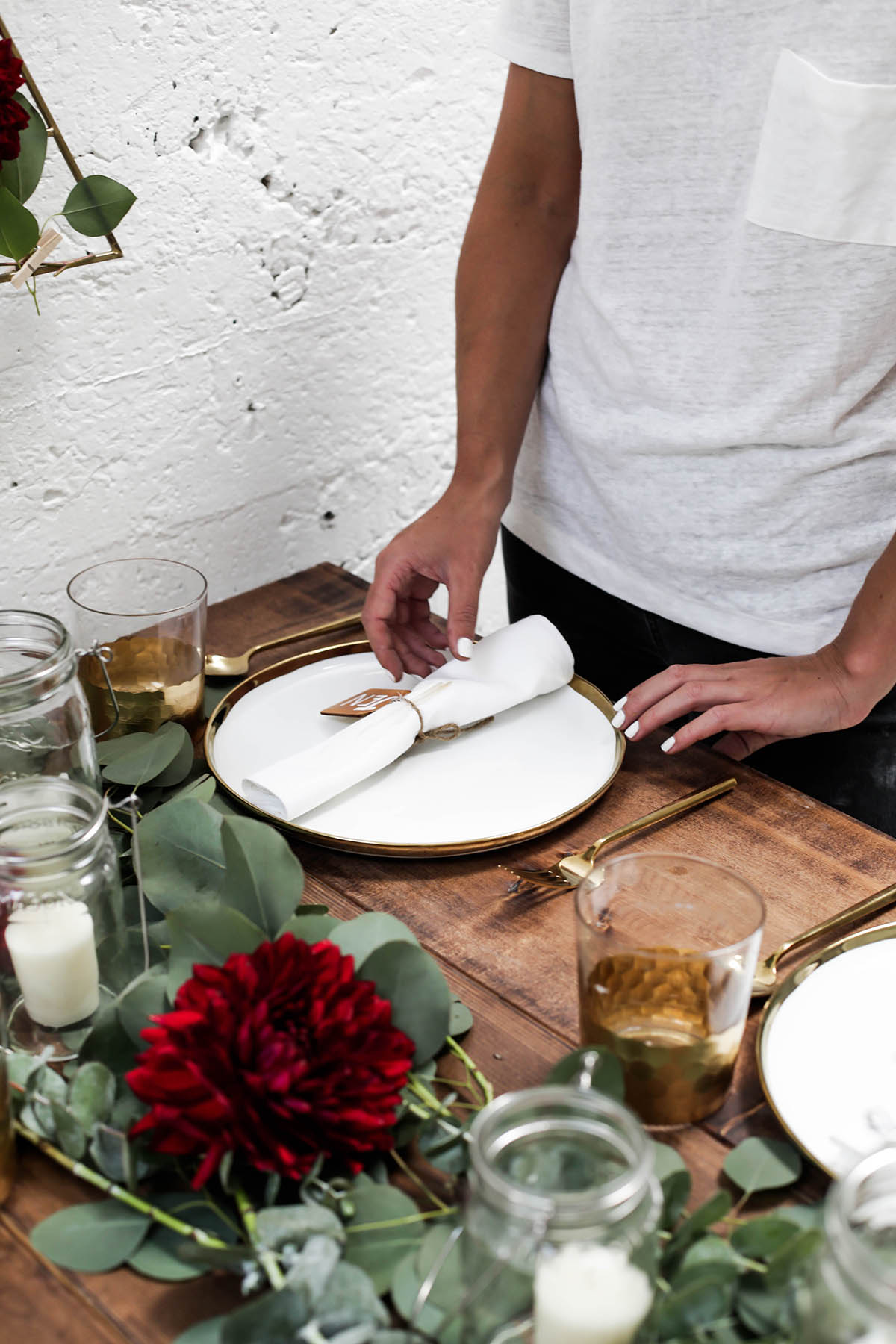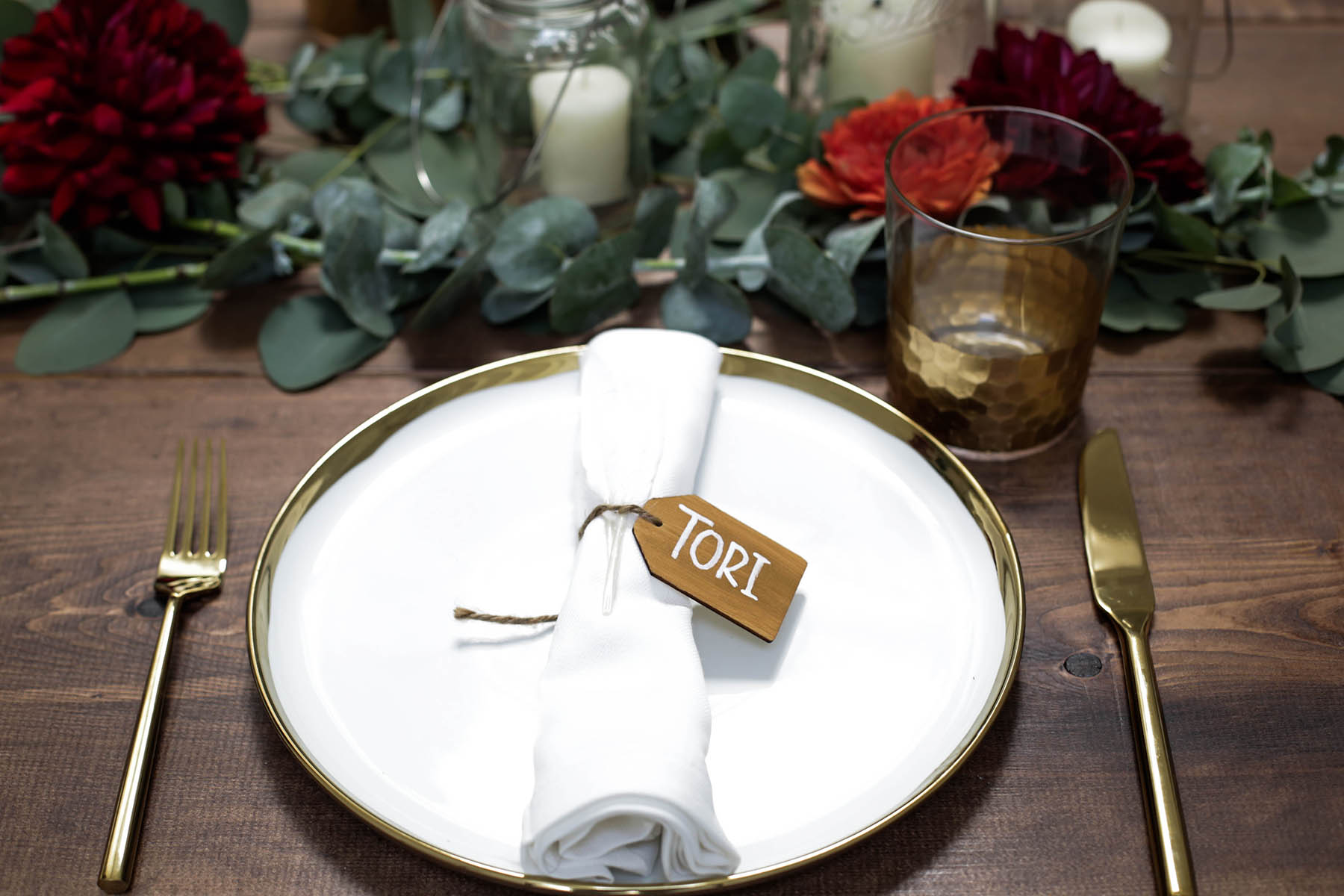 I was relieved to discover how easy it was to put together a festive, elegant table setting with my limited budget! I was even happier to realize that incorporating my style into festive Holiday decor is totally possible.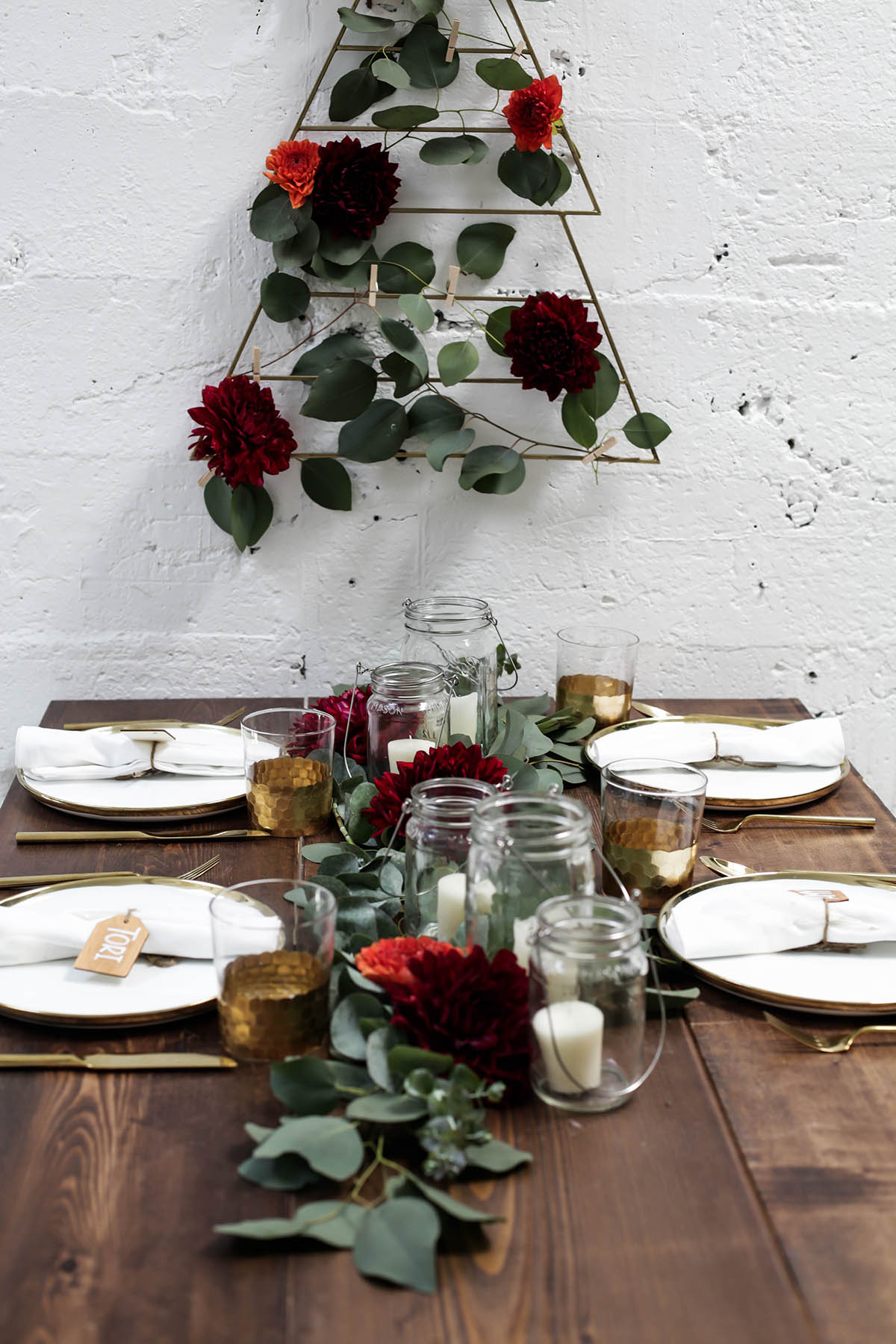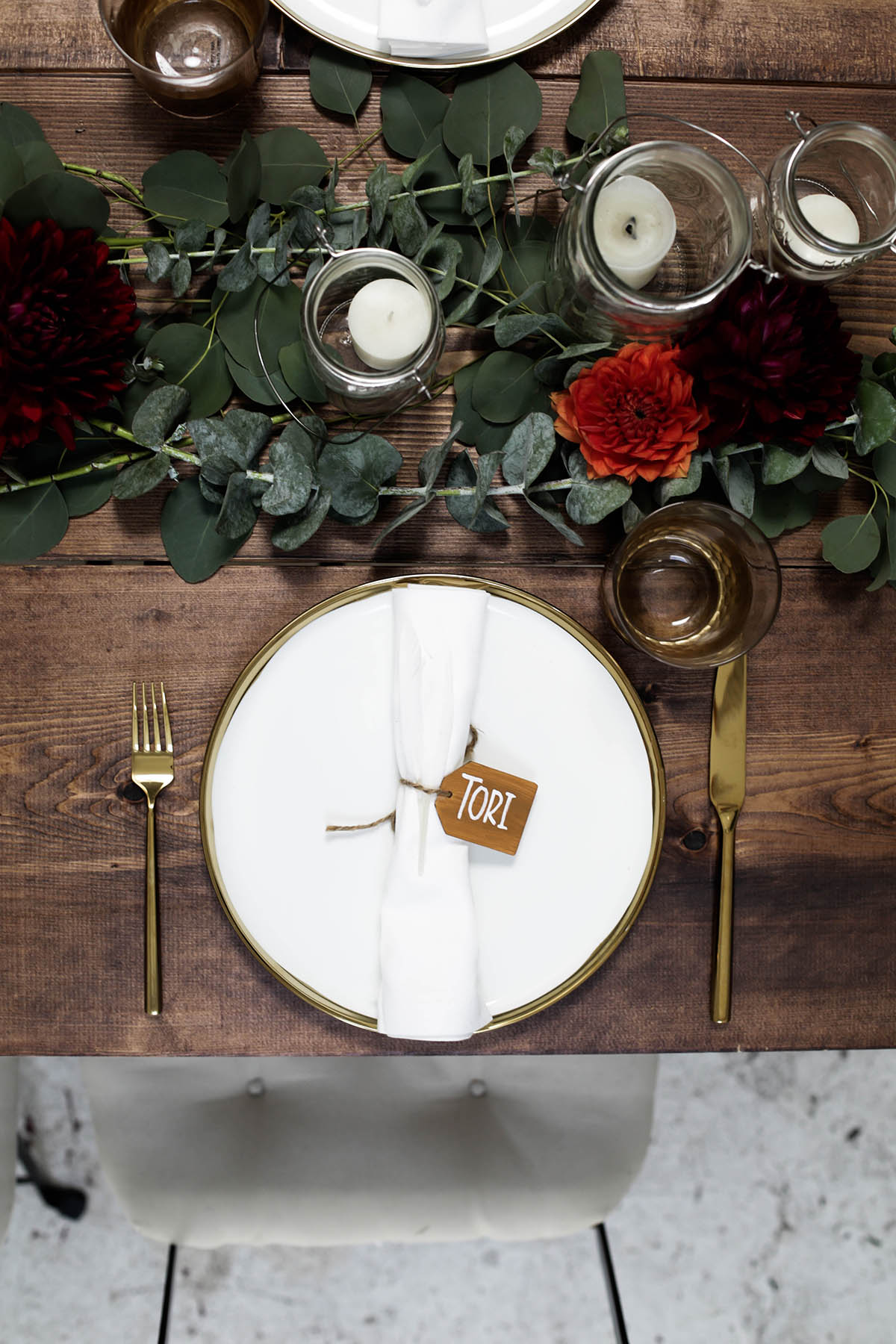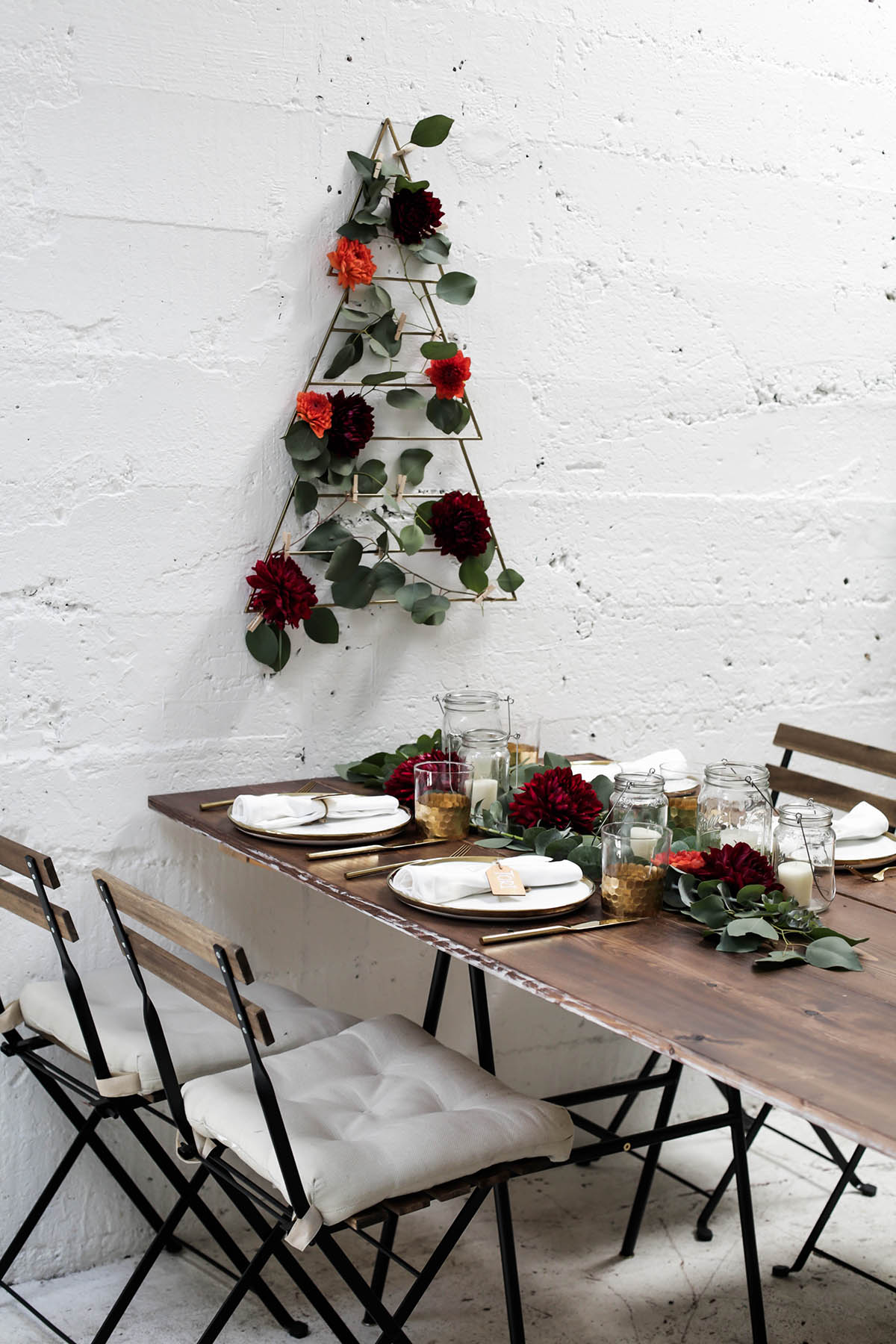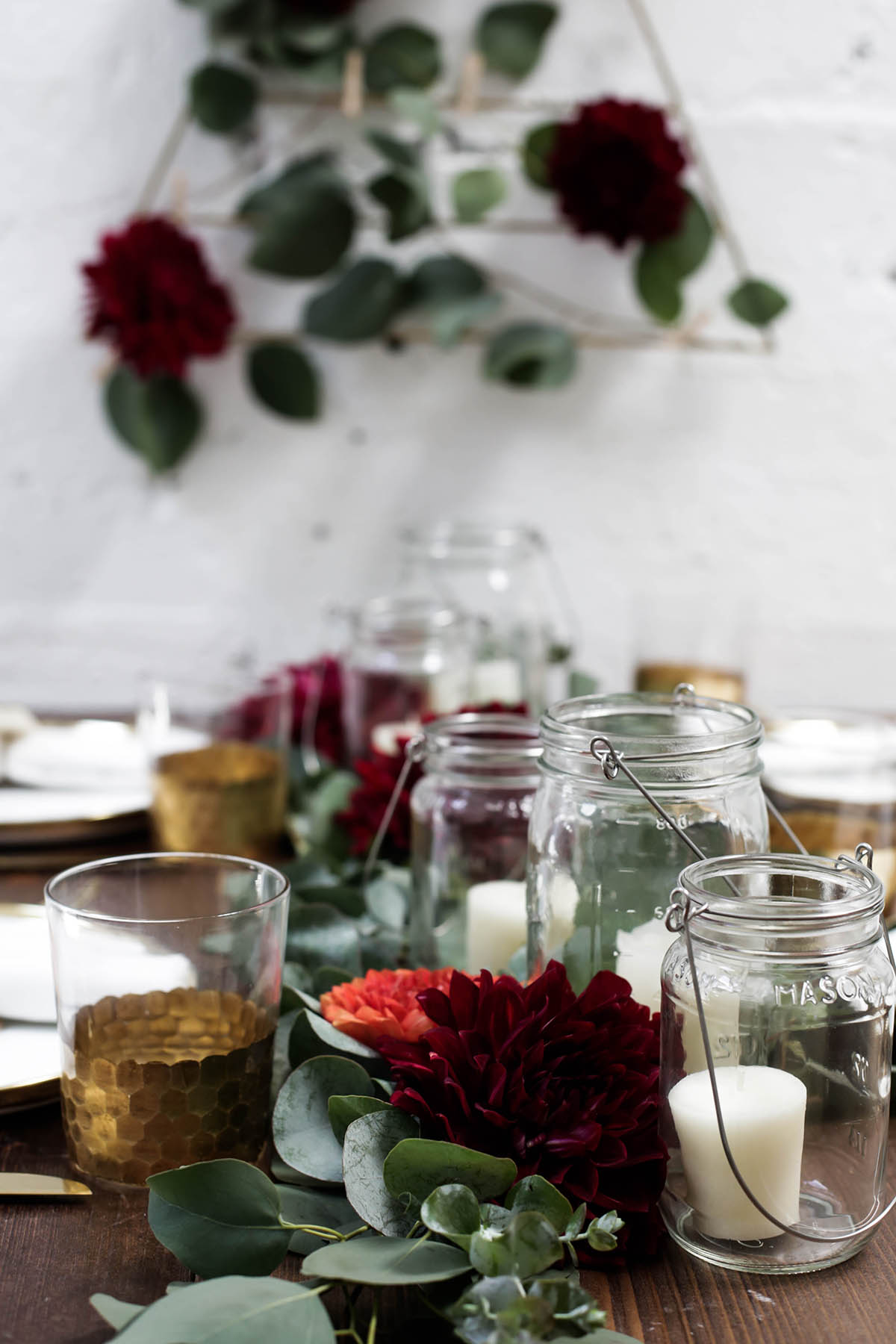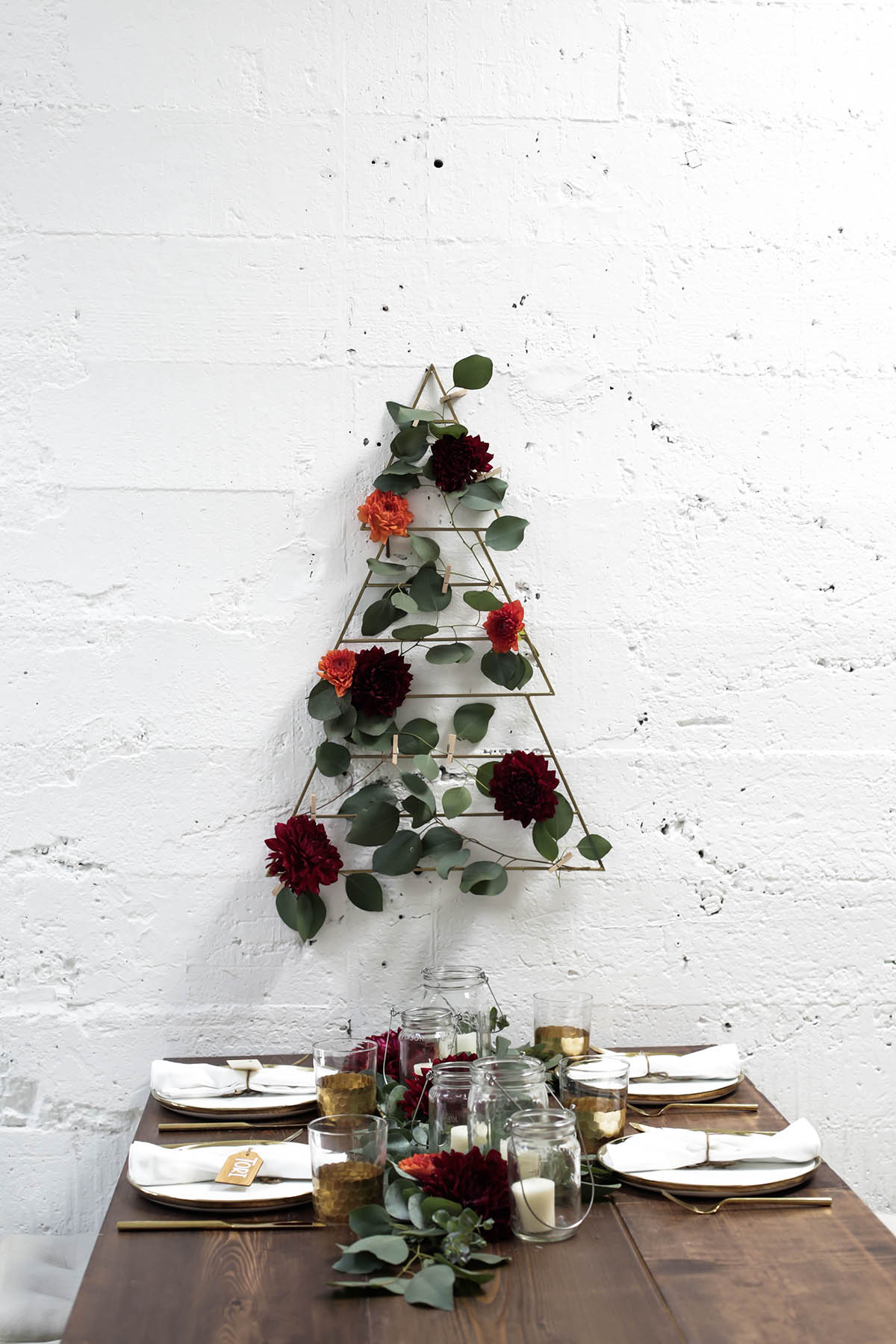 Thank you to Loew-Cornell for sponsoring this post, and thank you for supporting the brands who support this blog.
Shop The Post