Outfits
5 Fall Fashion Trends & How to Wear Them
posted on September 6, 2016 | by Amanda Holstein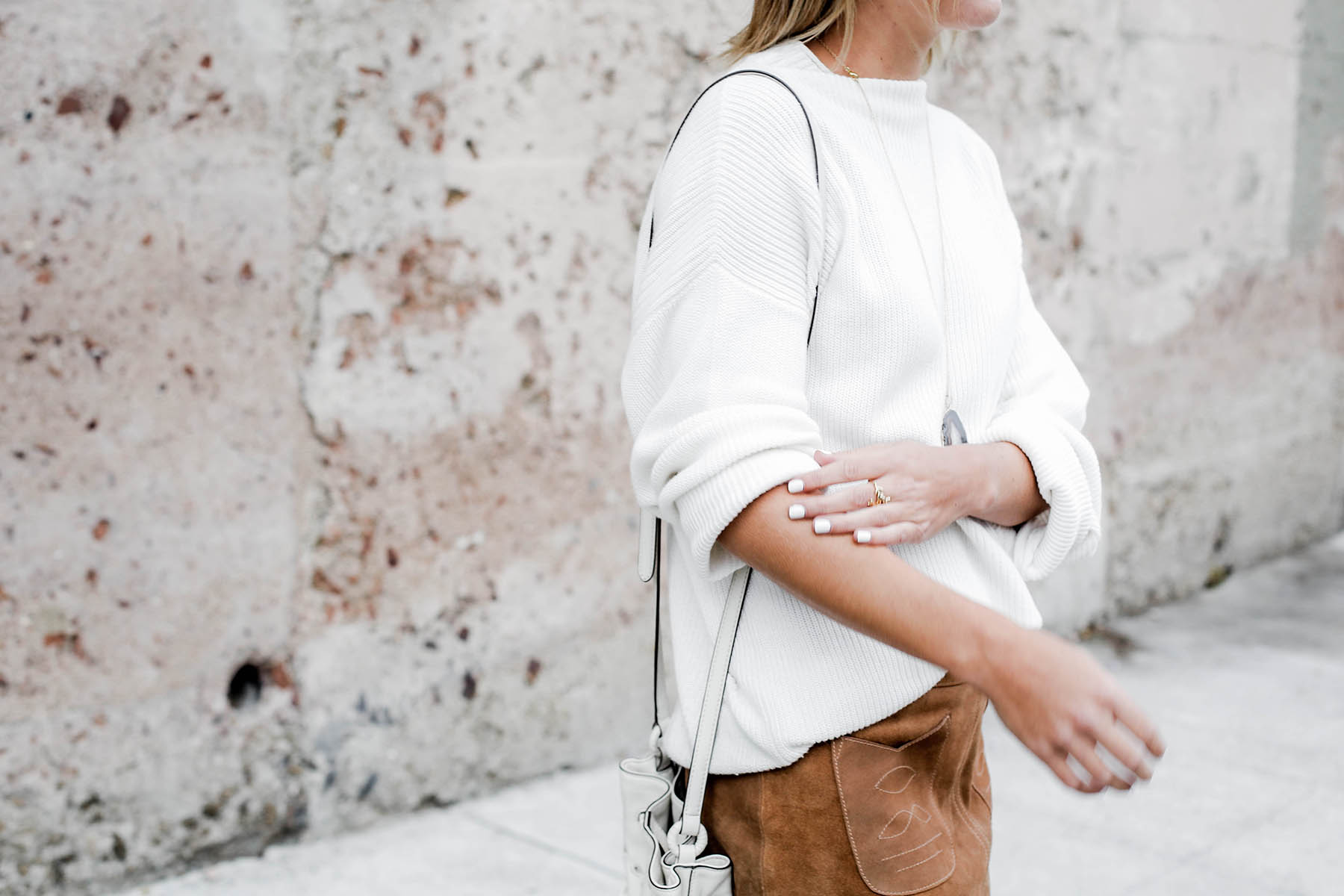 Thank you to Zappos for sponsoring this post :).
The only good thing about summer coming to an end is that we get to look forward to fall fashion. While I love a good sundress, summer is a bit limiting when it comes to fashion. Fall, however, opens the door to endless possibilities! You can wear just about anything, from dresses to overalls to leather jackets to boots and more. The fickle weather allows for you to wear your entire wardrobe, which means more creative freedom (and, yes, longer mornings getting ready). So, what's on tap for this year's fall trends? Here are just a few of my favorites.
Oversized Sweaters
I don't just mean oversized sweaters, I mean seriously large, baggy, could-fit-three-of-you, oversized sweaters. They're comfy, they're cozy, and they allow you to play with proportions a bit. I like the idea of pairing mine with super skinny jeans or a little mini skirt for some contrast.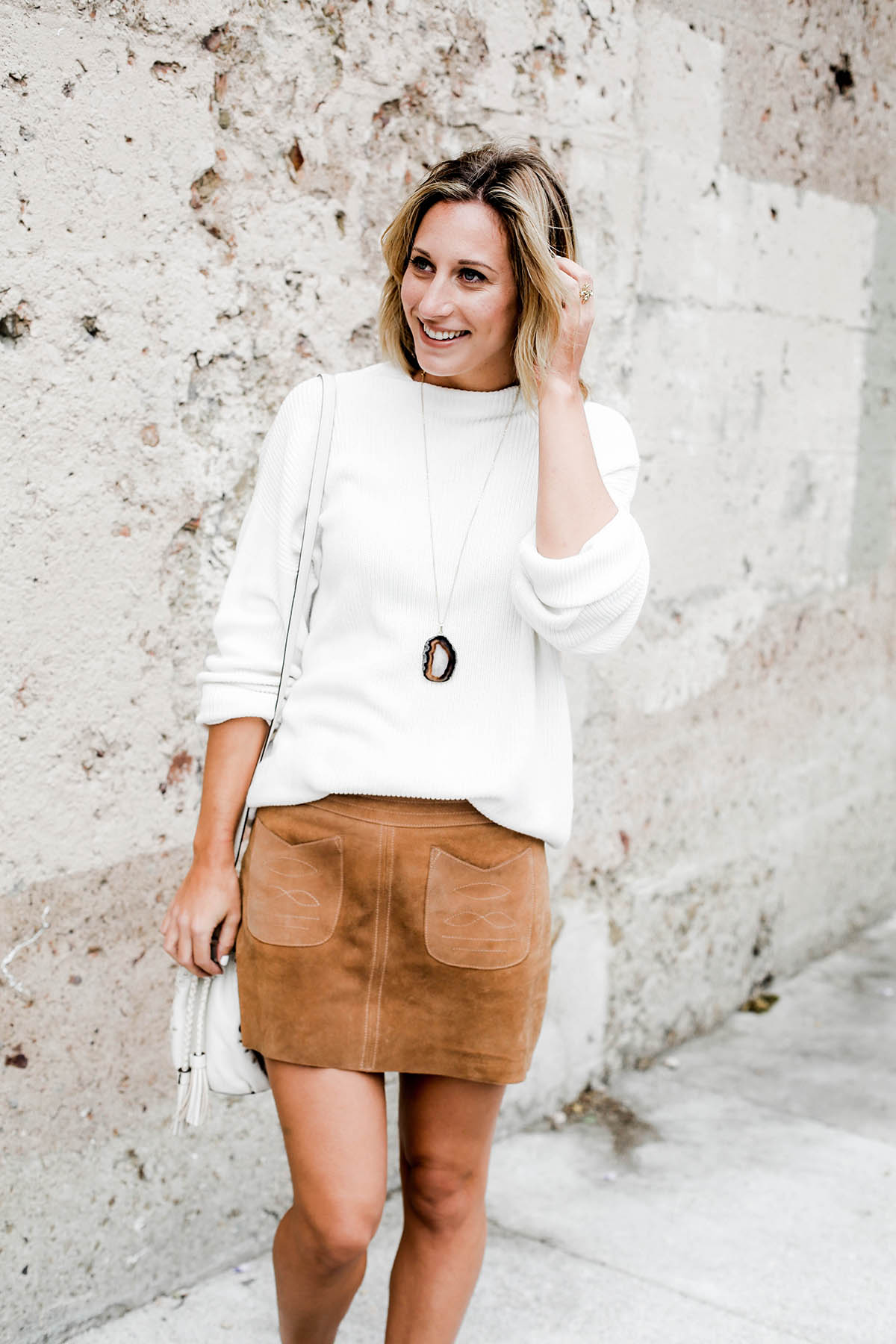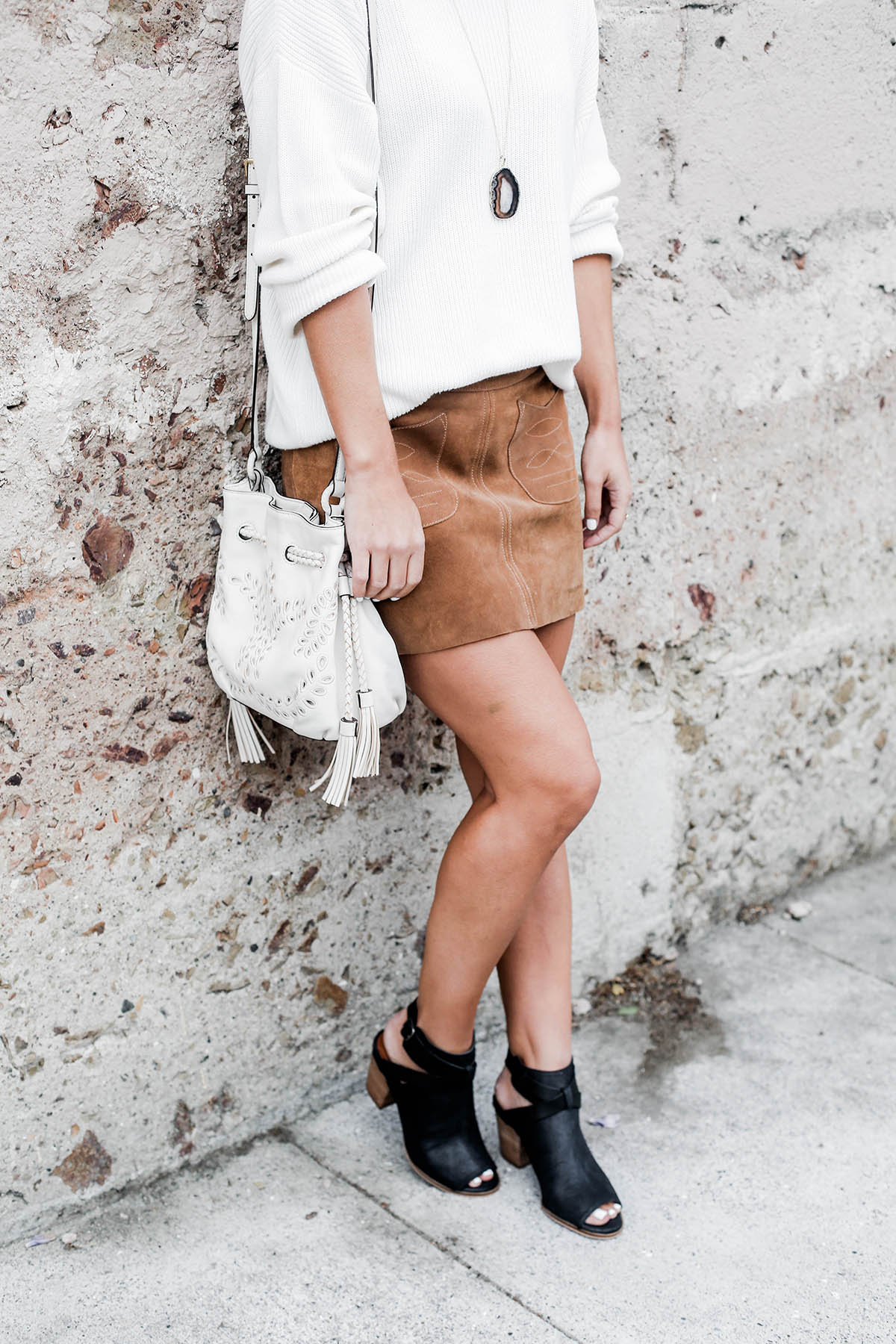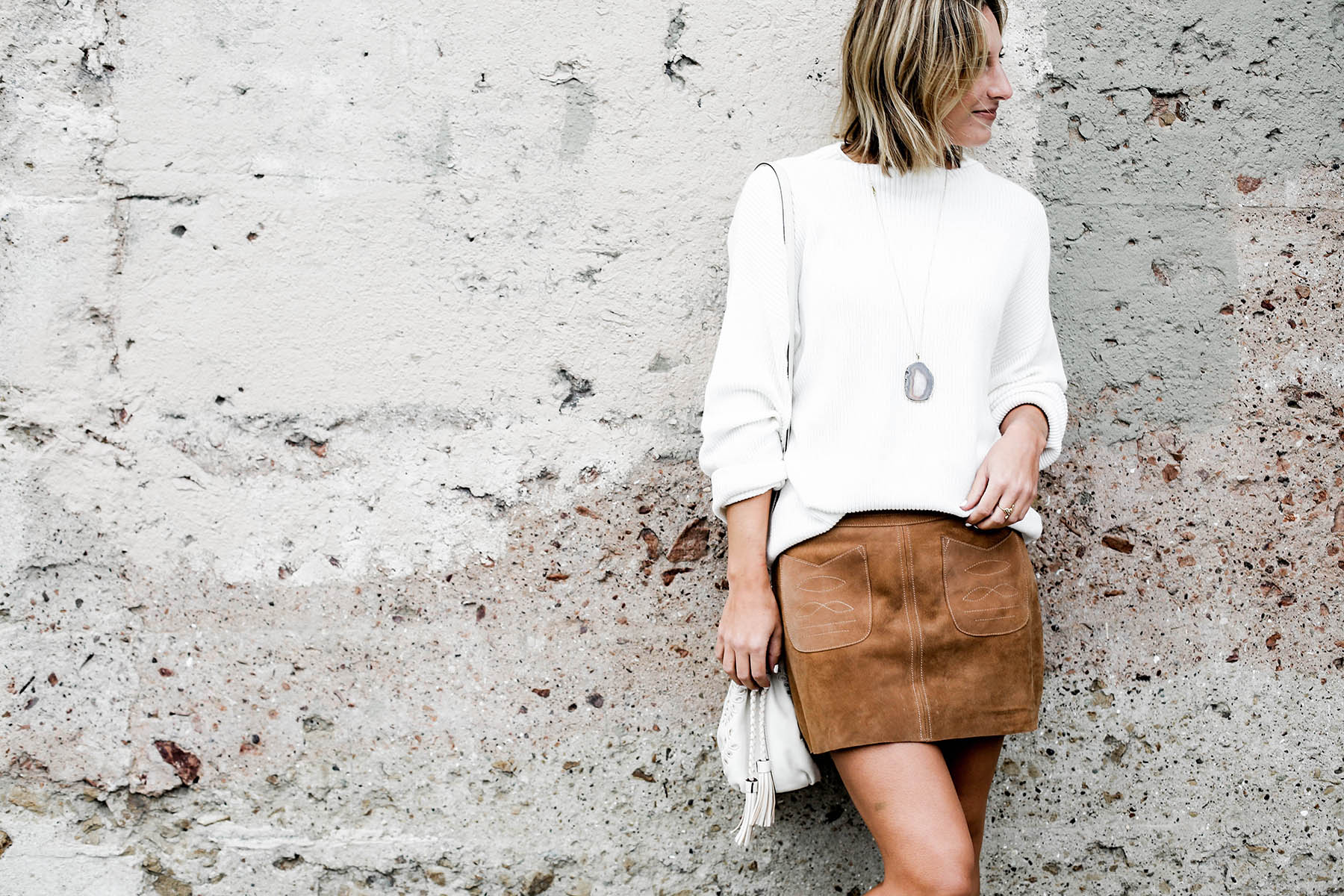 Cutout Booties
Next on this list are cutout booties. It took me a while to try out this trend, mostly because I couldn't find a comfortable pair. Many cutout booties have an open-toe but not an open-heel, and I couldn't wear them without getting blisters. I finally found the perfect pair from Lucky Brand on Zappos.com (I always order from Zappos because they ship FREE and super fast!). They have cutouts on both the toe and the heel, they're super lightweight, and the heel isn't too high. Plus the combo of black leather with the wooden heel makes them incredibly versatile!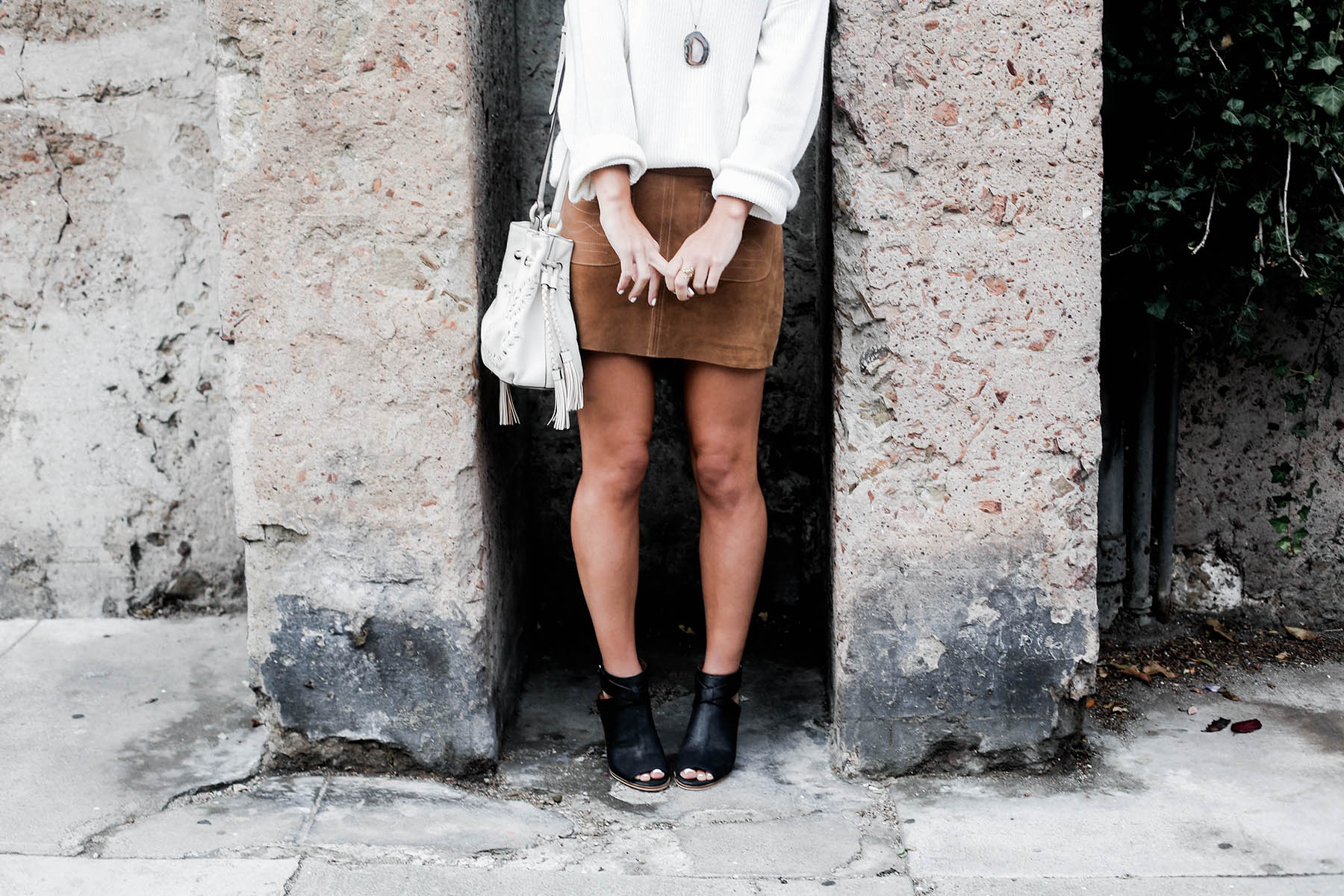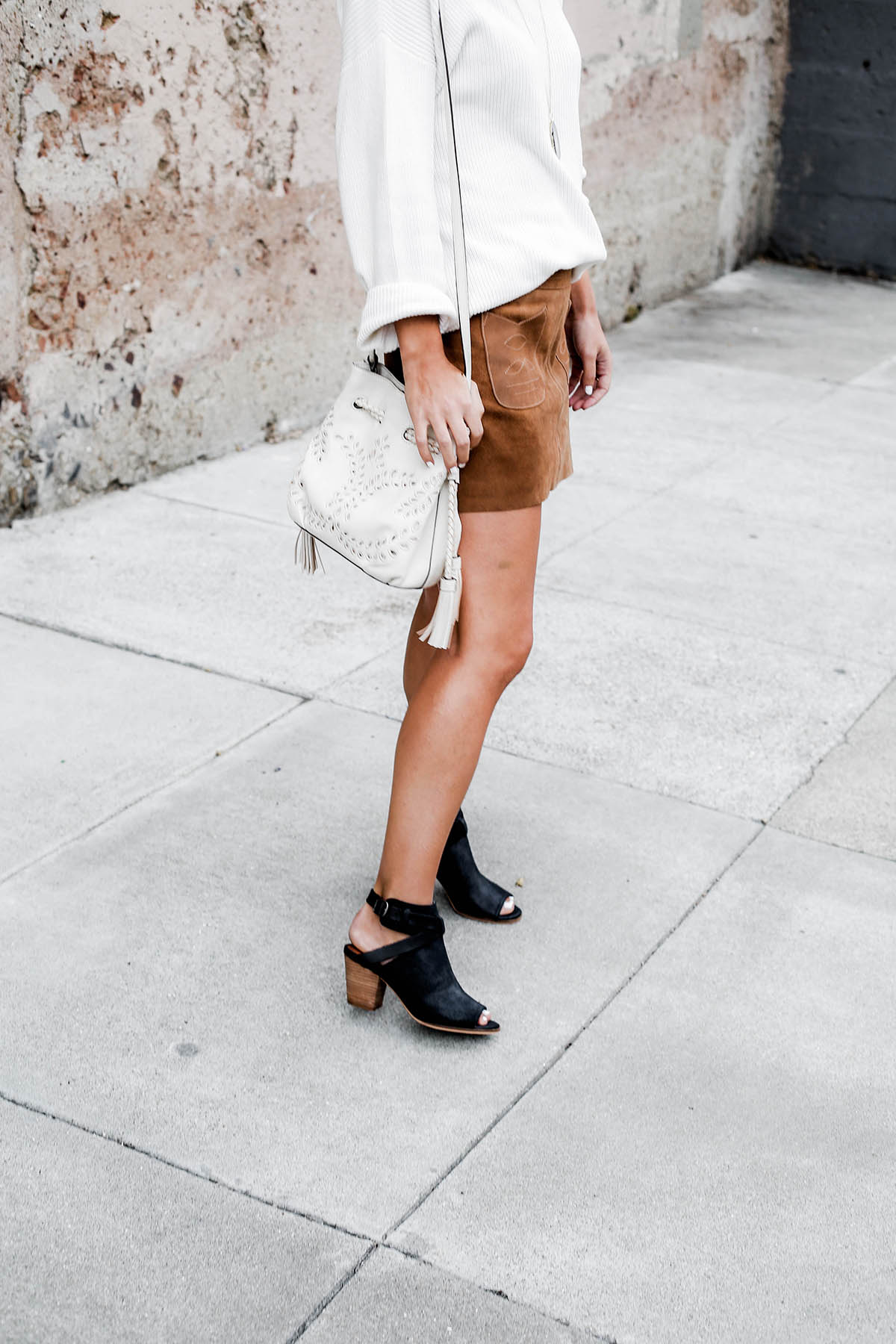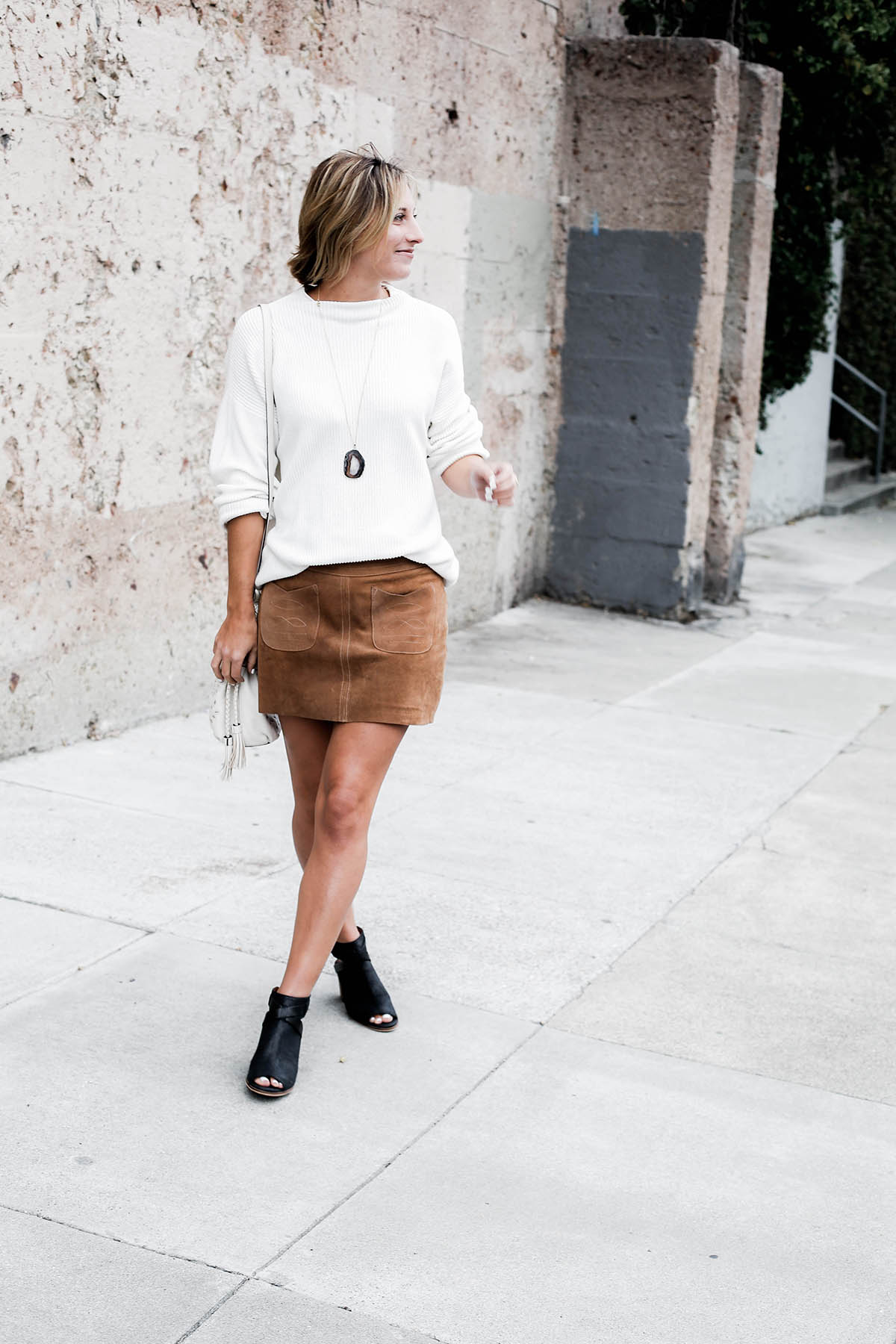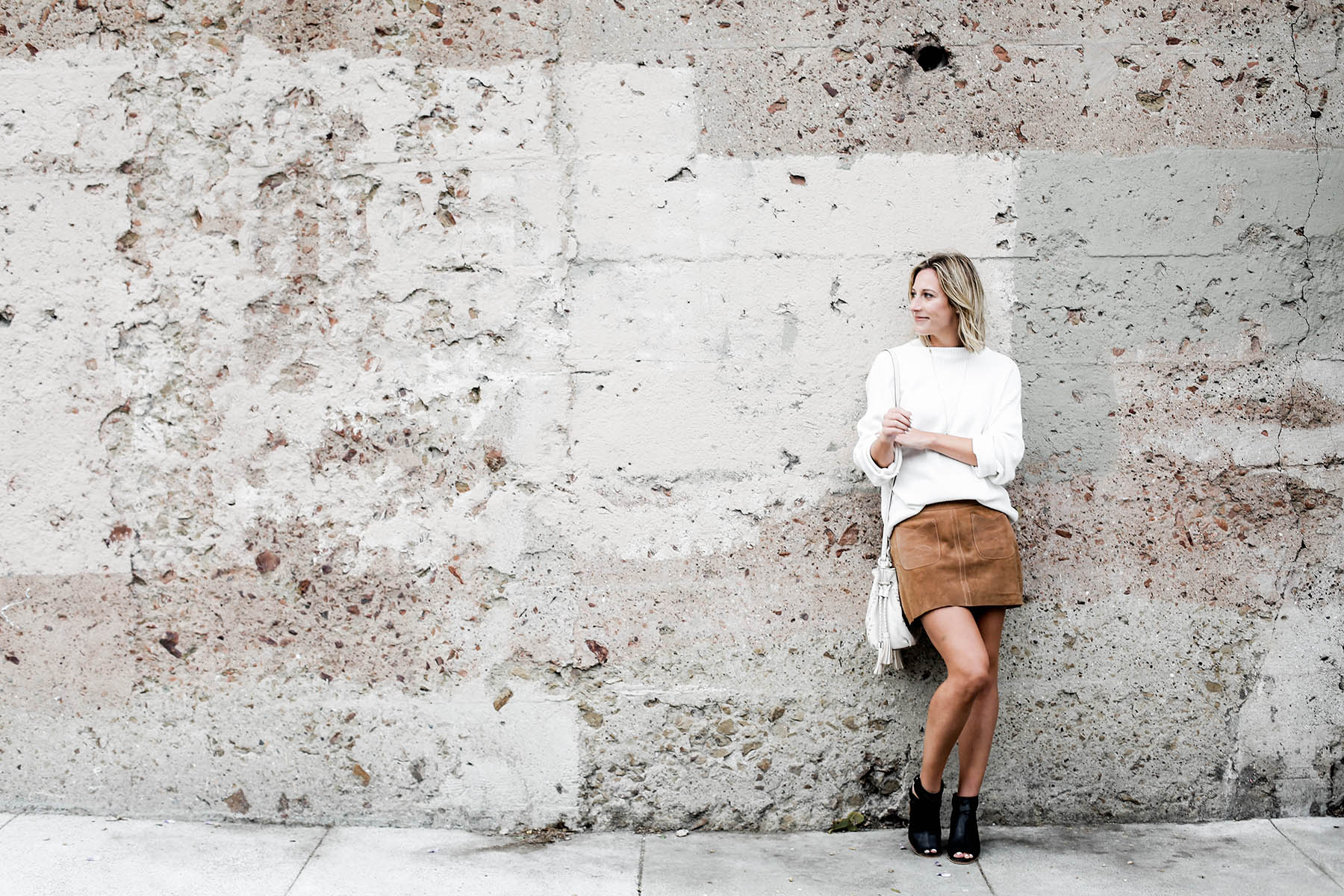 Tassels
You know I love a good tassel. This trend adds a playful vibe that can go in many different directions, from bohemian to feminine to edgy. You can find them on earrings, bags, loafers, tops, and even shorts! So you can really make the trend your own. I love this embroidered top because it transitions well from summer to fall.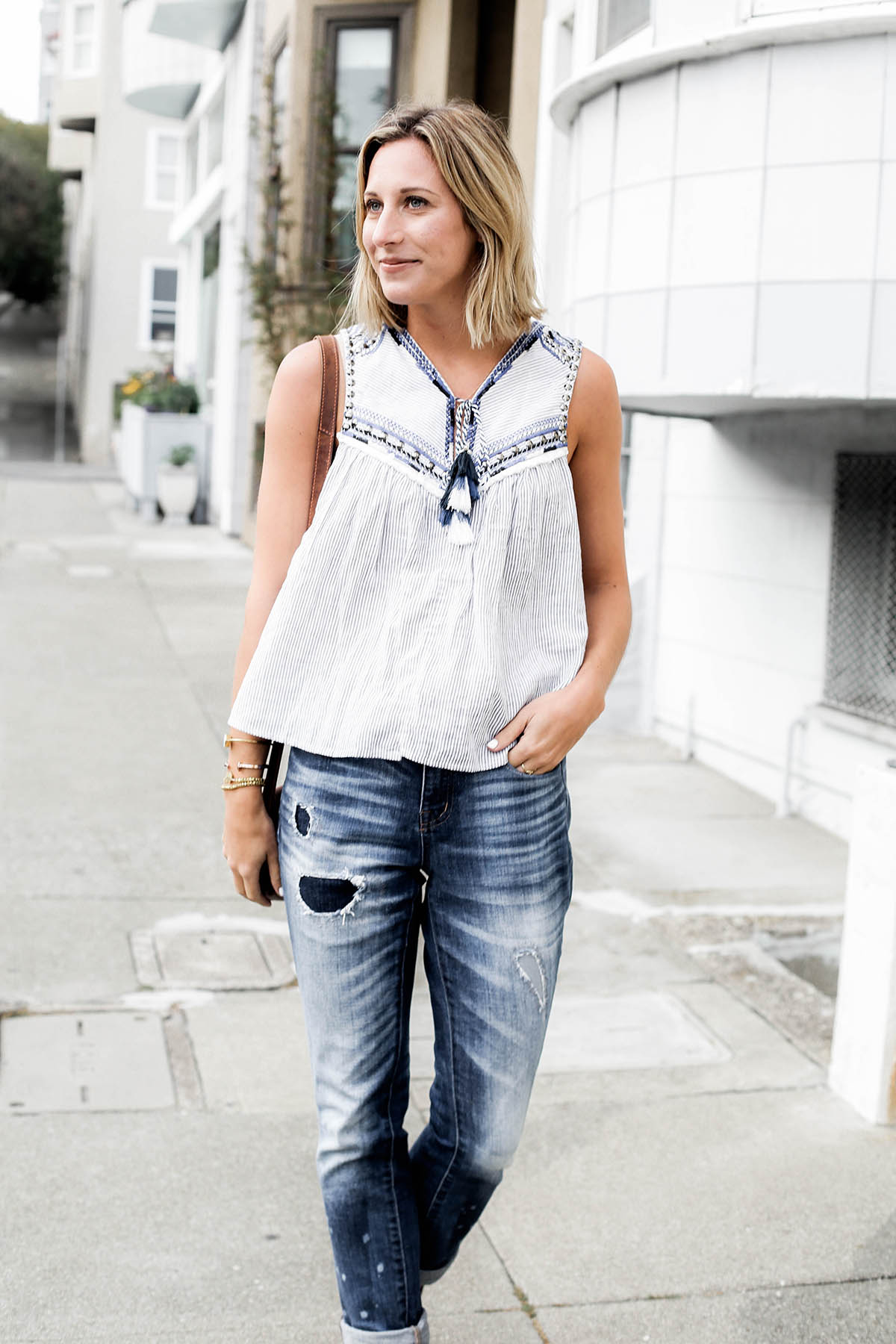 Patchwork Denim
If you've got enough distressed denim in your closet, it's time to start working on your patched denim collection. I love the texture and asymmetry of patchwork denim. They're a great way to add interest to a simple outfit and the varieties are endless. Try the trend in the form of boyfriend jeans, cropped flares, or the classic skinny.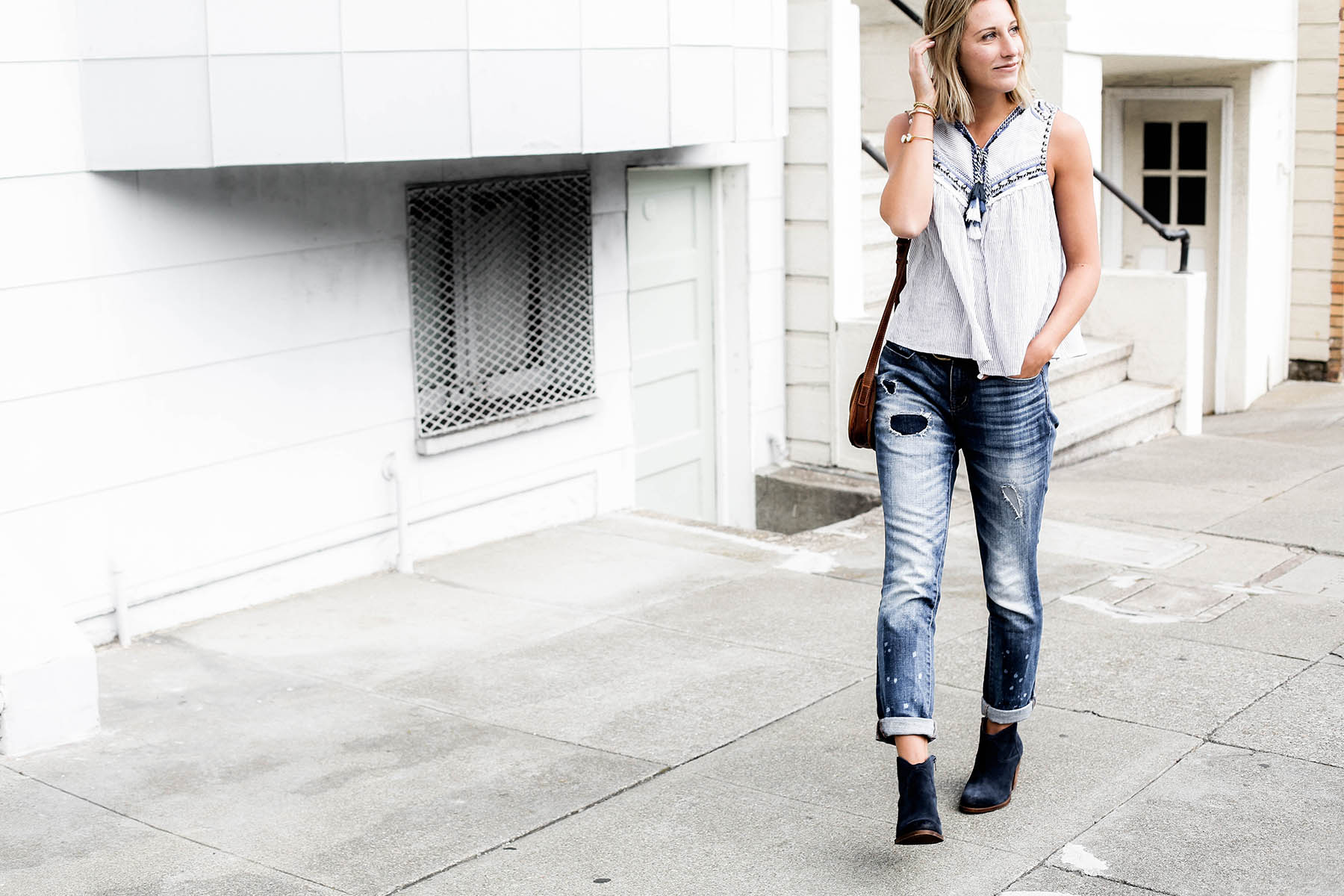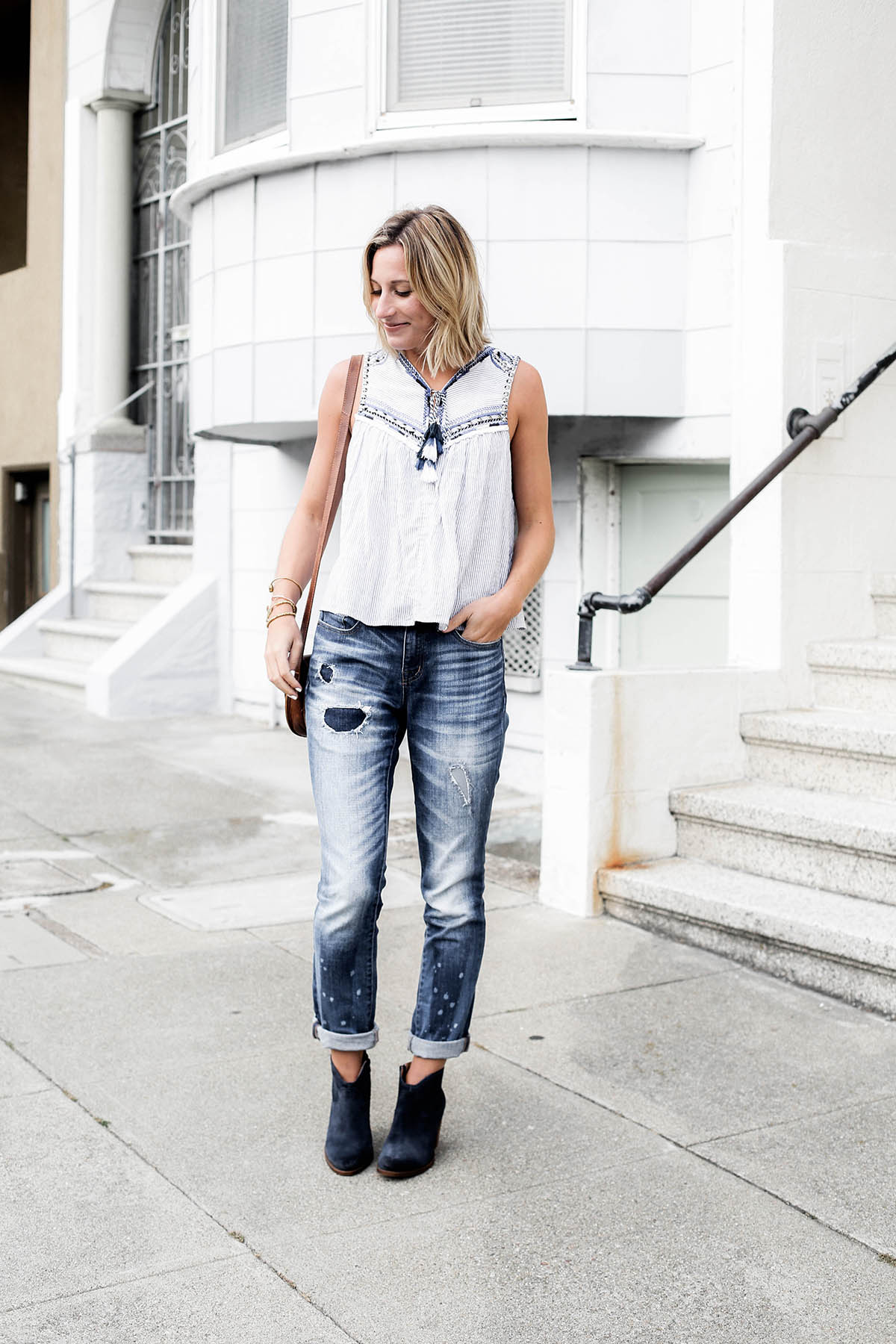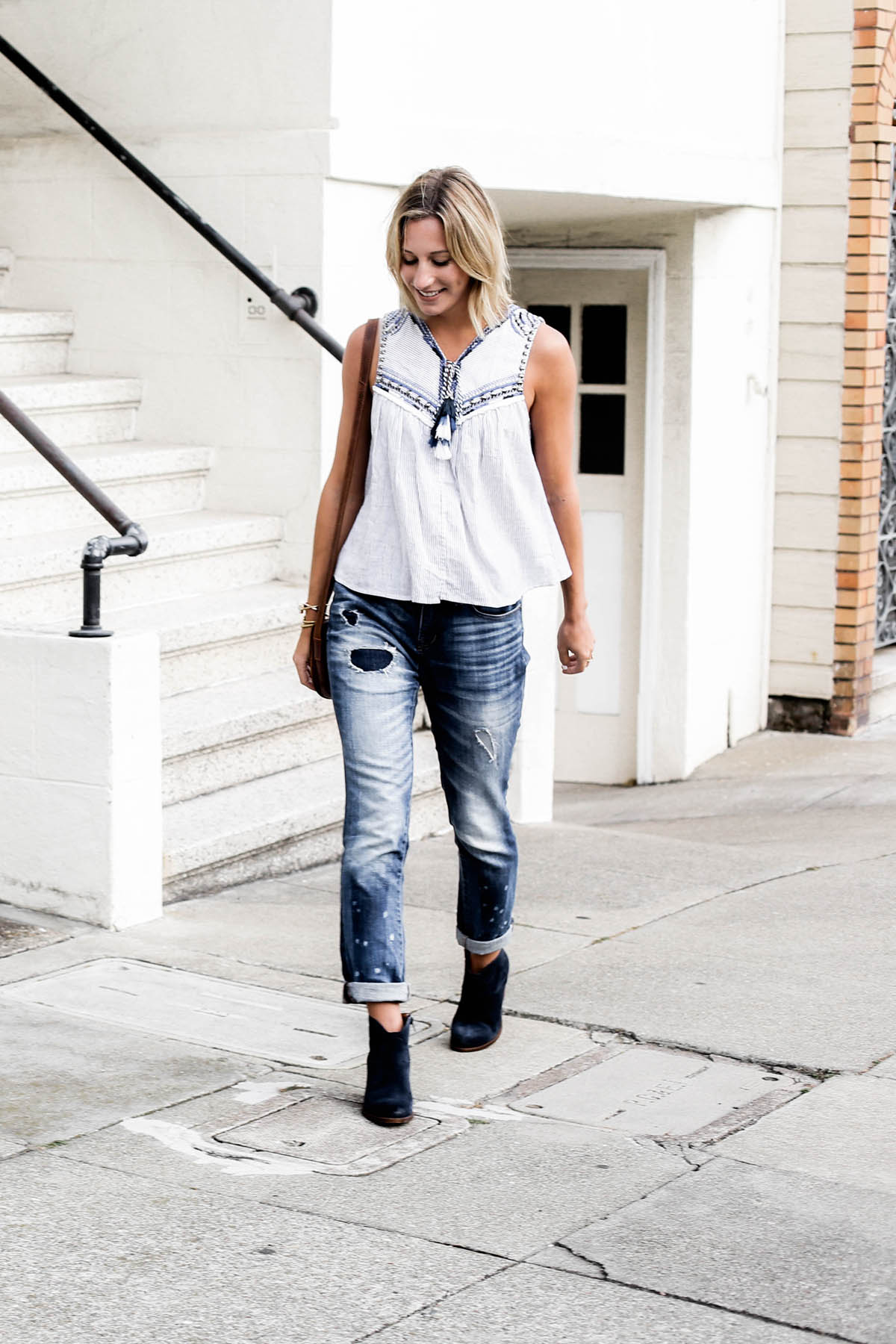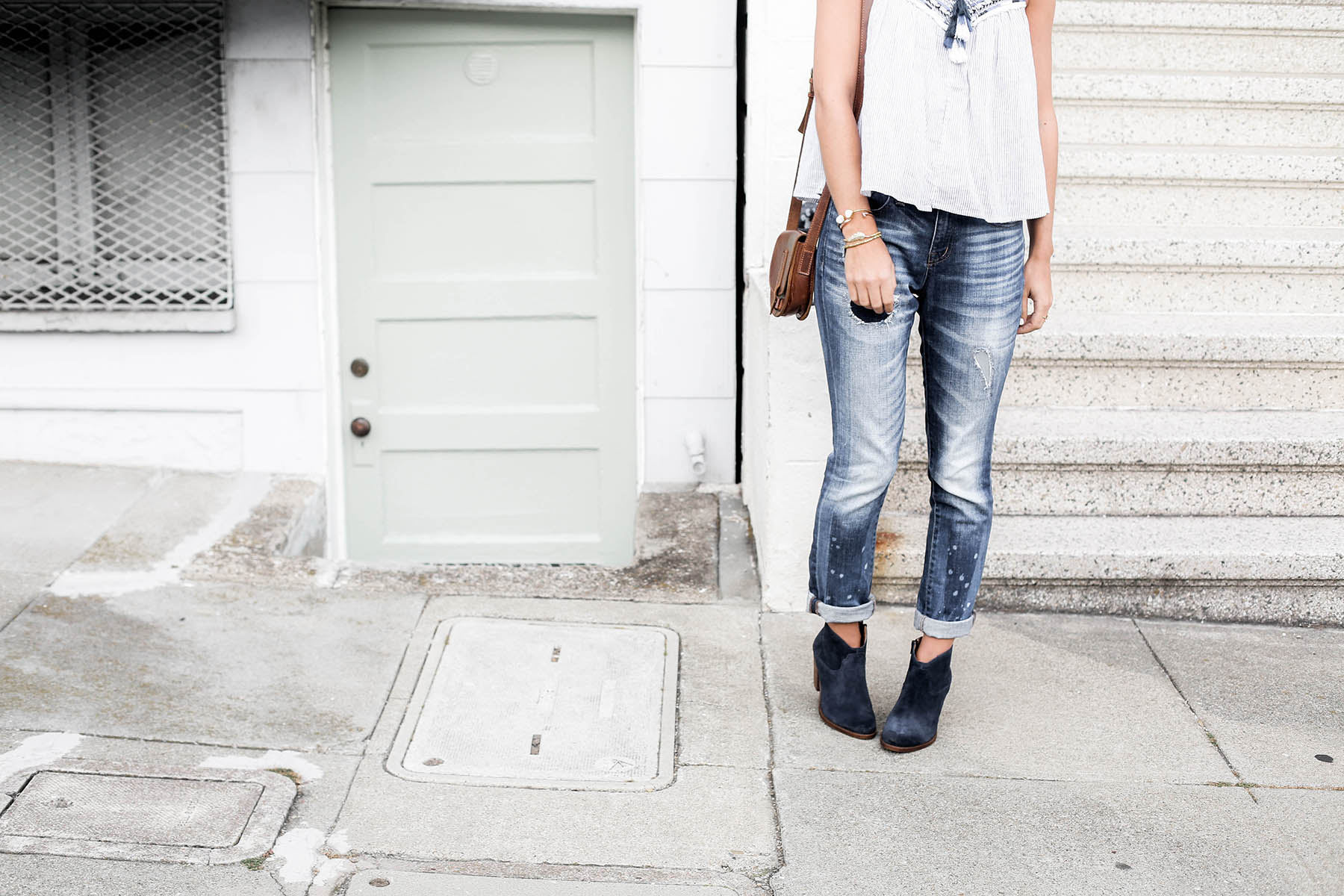 Colored Suede
While suede is a common texture you'll see in fall, this year the trend is branching out from just neutrals. Look out for emerald green suede dresses and burgundy suede bags. Personally, I'm loving navy suede (shocking, I know), particularly in the form of these ankle boots (also available on Zappos.com!). I love how versatile the style of these Lucky Brand boots are, yet the color makes them really unique.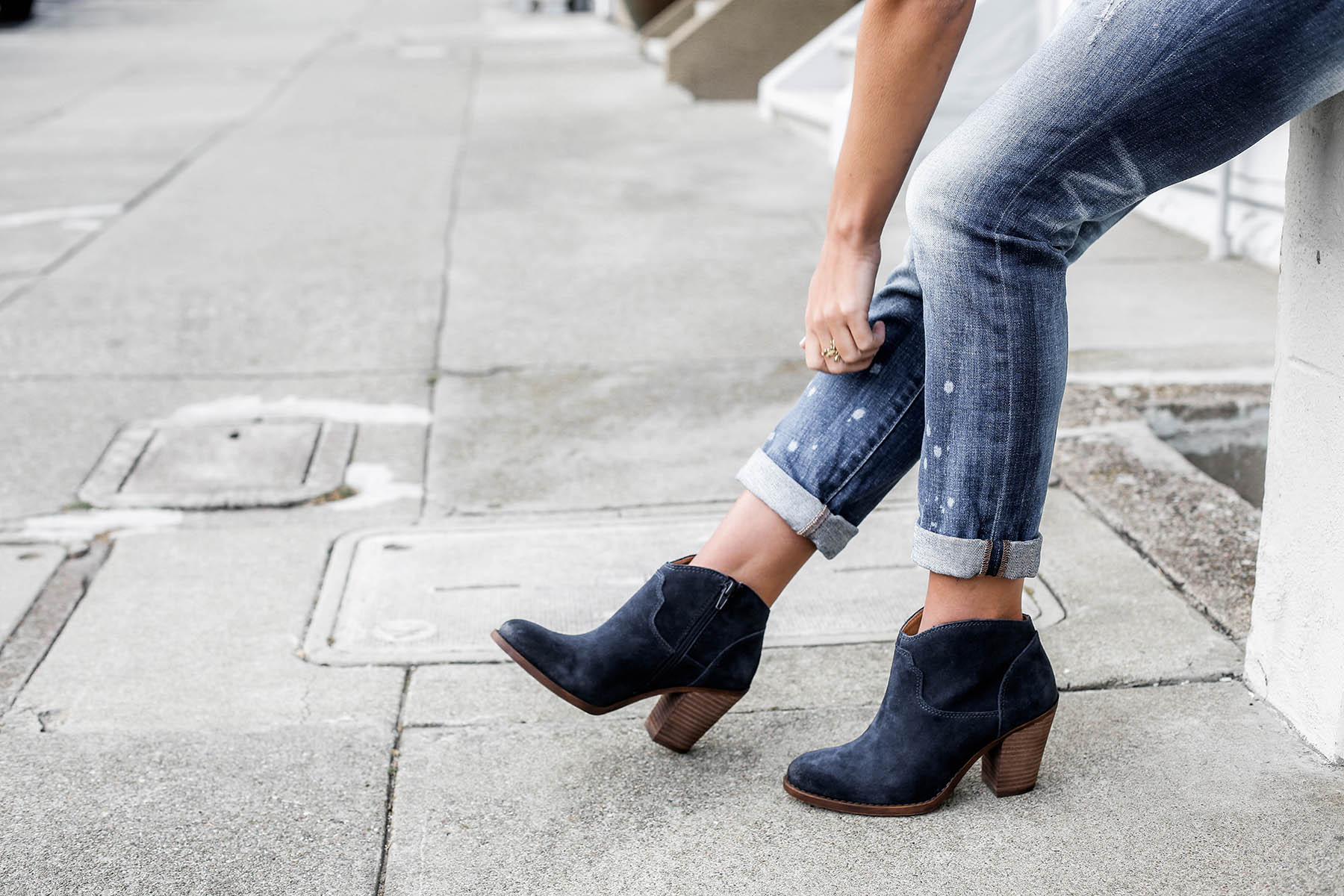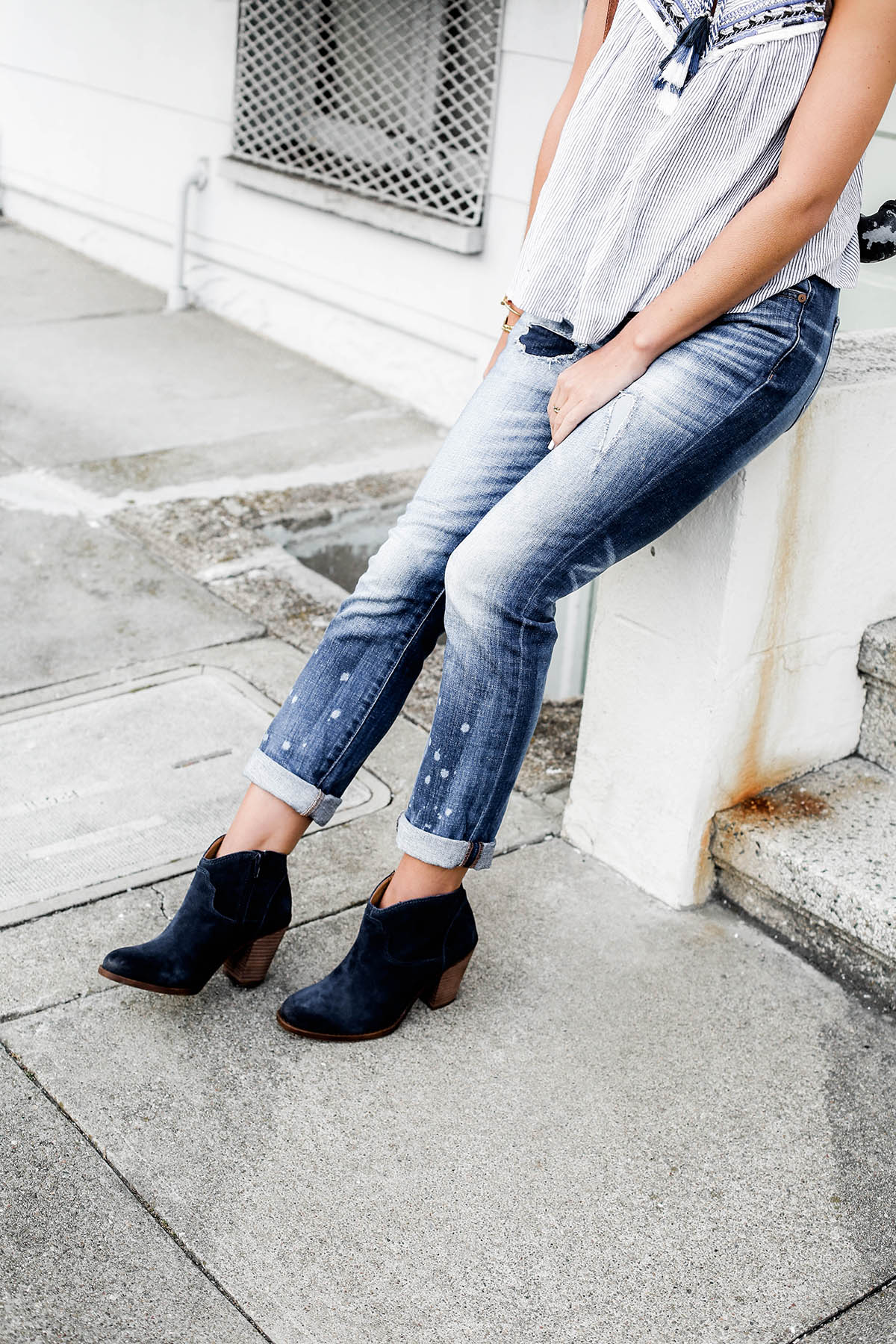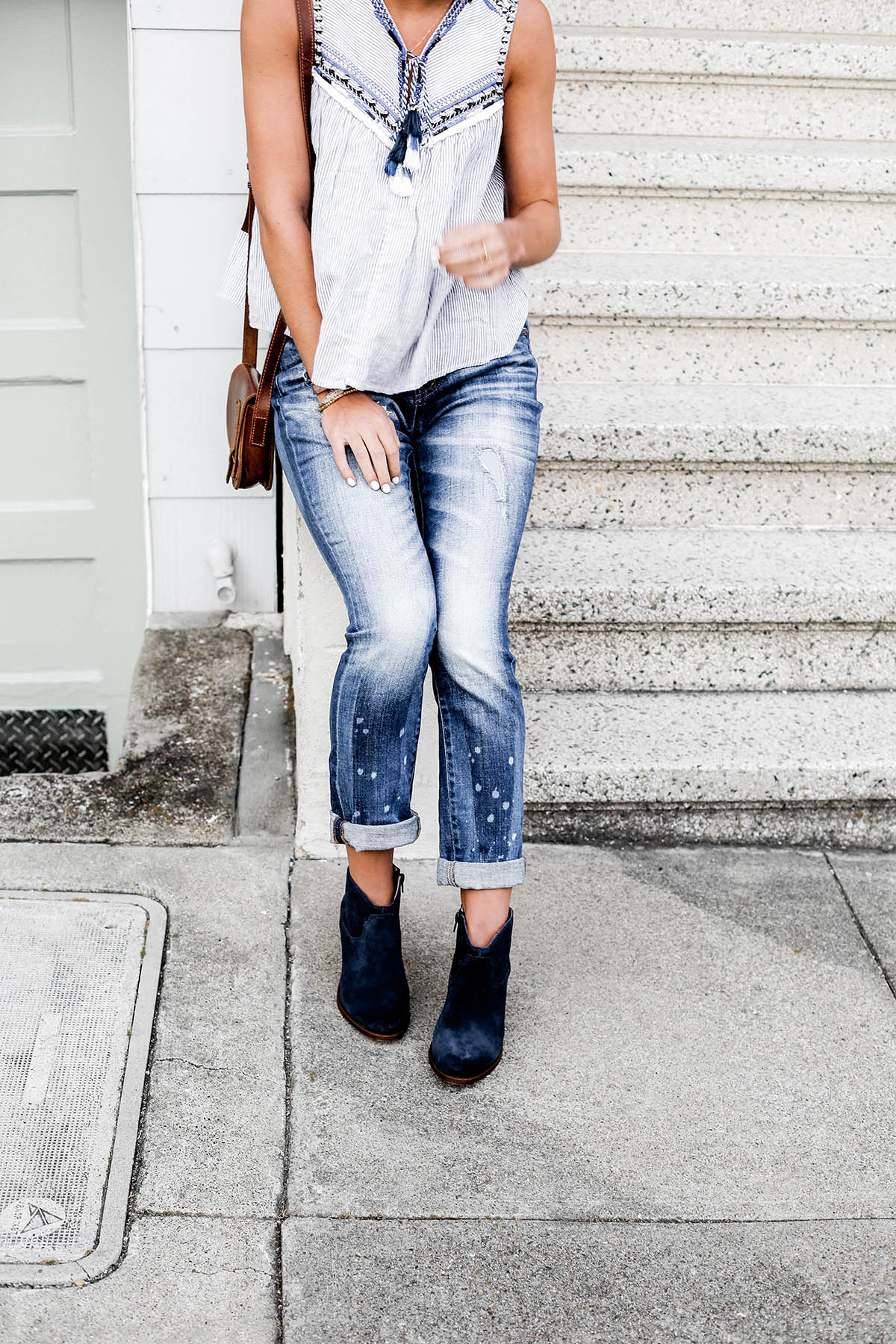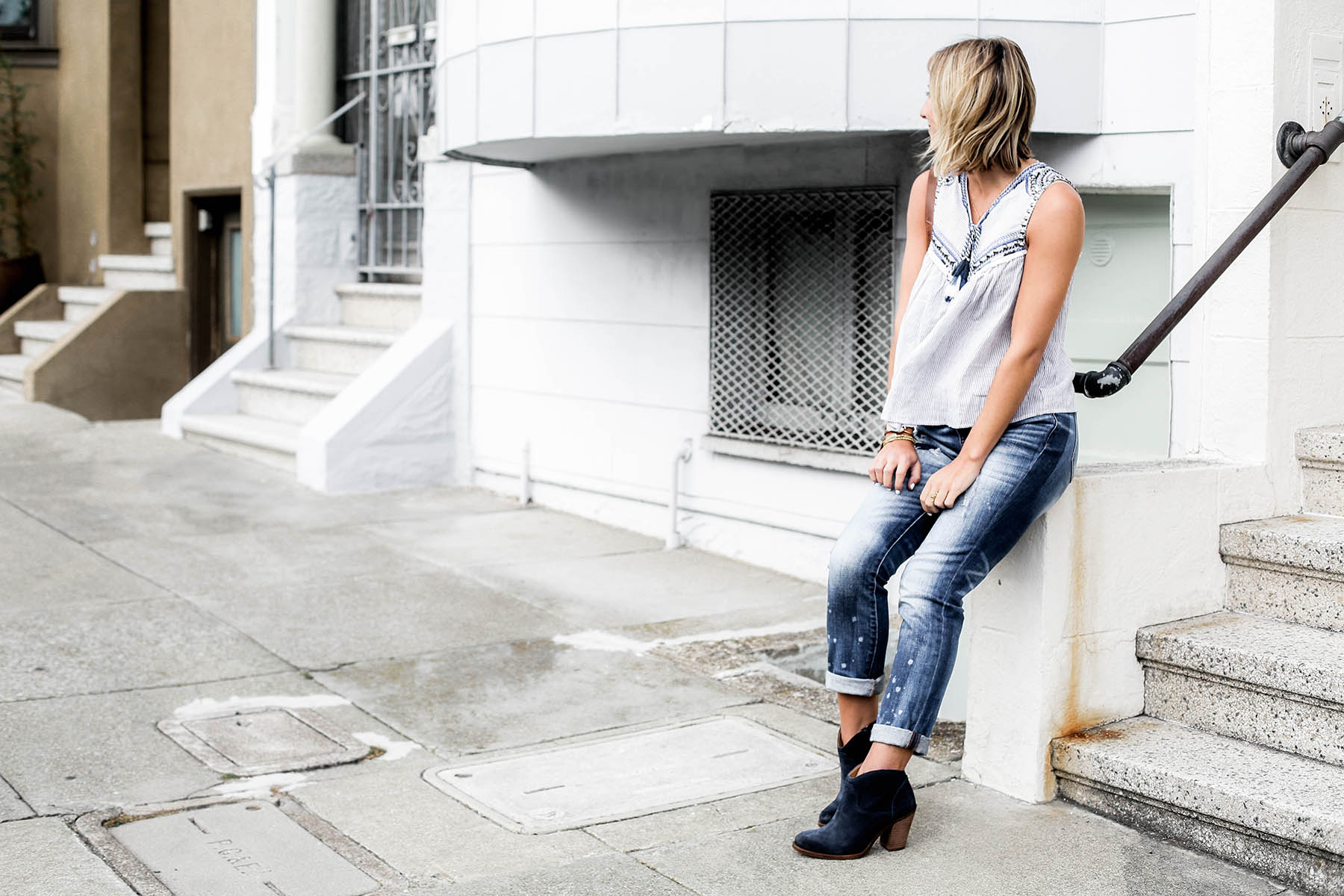 Shop The Post