Amanda's Life
Fun Things To Do
Get Ready with Me! 7 Steps to a Fun Night Out
posted on September 18, 2014 | by Amanda Holstein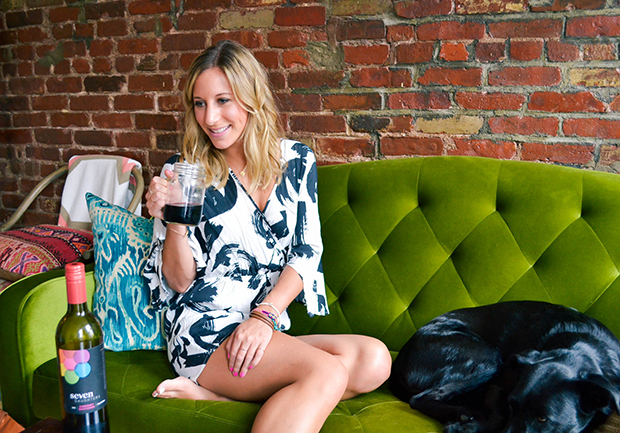 Getting ready to go out is a ritual all girls treasure. It's not just about getting dressed, it's about bonding with your friends, and getting in the mindset that will affect the rest of your night. Now that I'm 26, I think I've mastered my routine for nights out. So if you've got big plans this weekend, follow along and get ready with me!
1. Wine
First things first, pour yourself a glass of wine! Sipping on some delicious wine as you primp yourself is one of the most relaxing luxuries. For tonight, I'm going with Seven Daughters Cabernet Sauvignon, perfect for this slow transition into fall. Enjoy ;).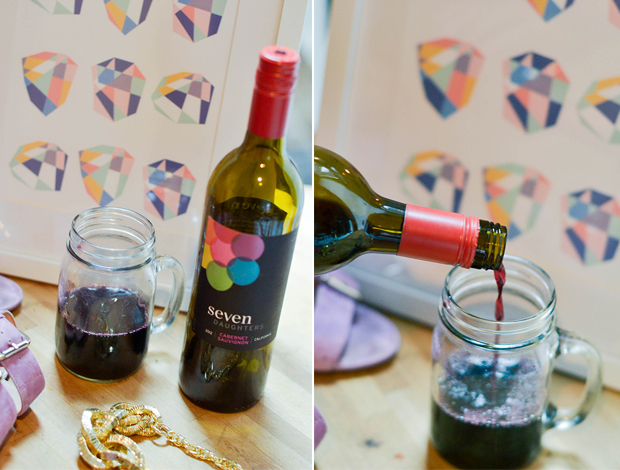 2. Put on That Face!
To start, make sure your face is clean. If I'm not going to shower, I like using face wipes to get any excess makeup off from the day. Plus it's much easier than fully washing your face. When applying makeup, I always start with a liquid foundation – this Smashbox BB cream is great for lasting all night. Set it with powder, add bronzer, blush and voila! Your fresh-faced and ready for the evening.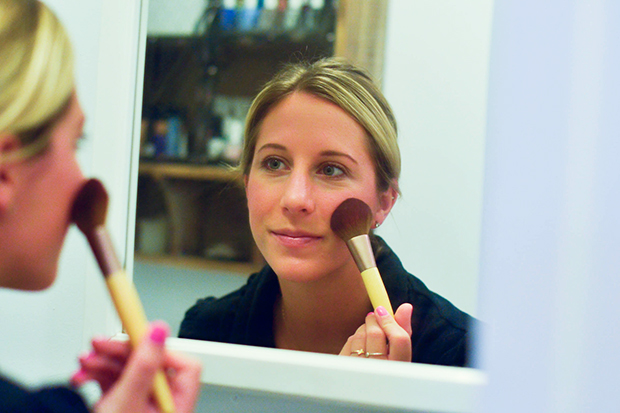 3. Hair
My usual night out look is piecey waves, so I'm going to straighten my hair, then curl it (following this tutorial). I'm definitely going to use a ton of hairspray for a flexible hold and to add texture.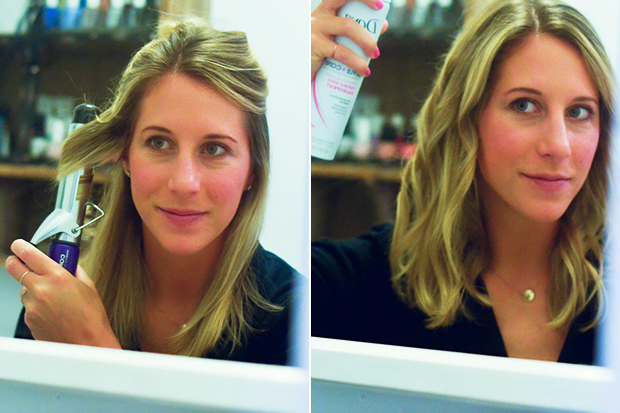 4. Break for a sip!
Don't forget about that lovely glass of Cab Sauv sitting beside you…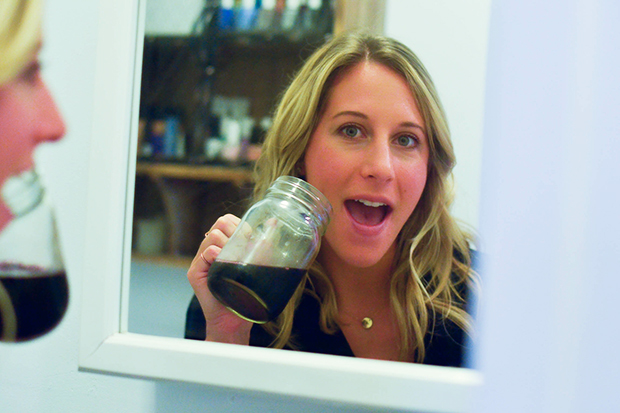 5. Eye Makeup
I usually save my eye makeup until after I've done my hair so I can decide how bold or minimal I want to go. For the most part, you can't go wrong with a subtle, smokey eye. I'm also a fan of warm neutrals that accentuate my blue eyes.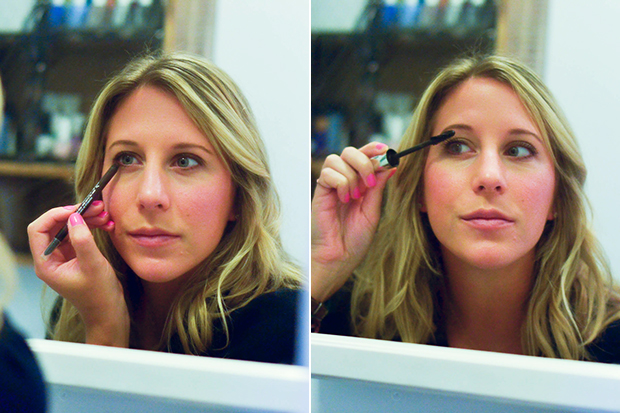 6. Choose Your Outfit
As you're doing hair and makeup, start mentally putting together your outfit. Most of the time, I'll have a few pieces in mind that I'm in the mood for and I'll base my look around one of those. Now that we're nearing the end of summer, I want to make sure I get some wear out of this artsy romper! I know I won't be able to wear it once it gets cold, so tonight's the night!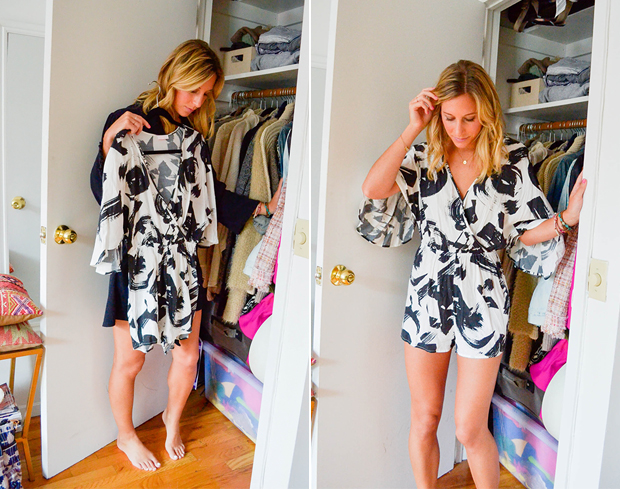 7. Perfume & Accessories
Last but not least is perfume and accessories. With this busy romper, I'm going to keep it simple with a dainty necklace and studs. As for my perfume, J'adore Dior is a go-to for nights out because it has a strong yet sexy scent that always gets noticed. These purple suede sandals add that perfect touch of color.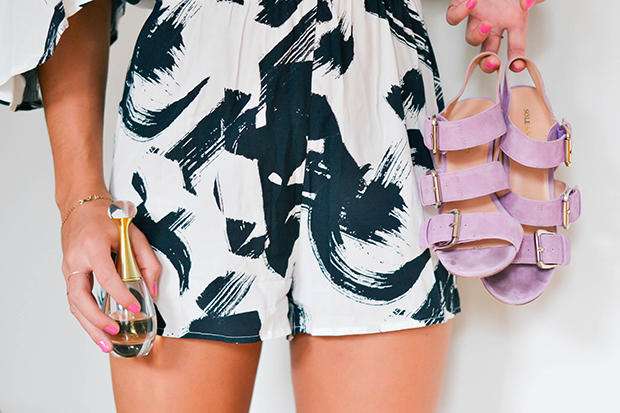 Ta-da! I'm ready to go. What's your getting ready routine like for nights out?? I'd love to hear!
// this post is sponsored by Seven Daughters wine