DIY
Entertaining
Fun Things To Do
How the French Entertain
posted on August 17, 2012 | by Amanda Holstein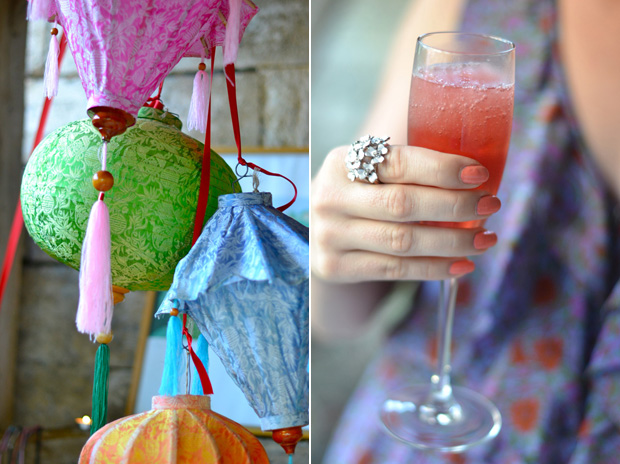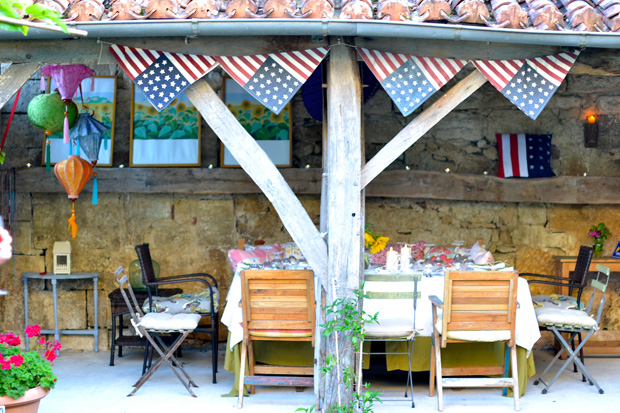 One thing I hope to inherit from my grandma is her impeccable hosting skills. My grandma lives in the French countryside and is always throwing stunning parties. Not only does she know how to keep a crowd entertained, but her way of creating a beautiful ambiance, right out of a magazine, is something I envy. From the table settings, to the mismatched chairs, to the delicious homemade meal, attending a party thrown by my grandma is something everyone should experience. But if you can't do that, at least visit her online store and Etsy shop and decorate your home with some unique French vintage finds!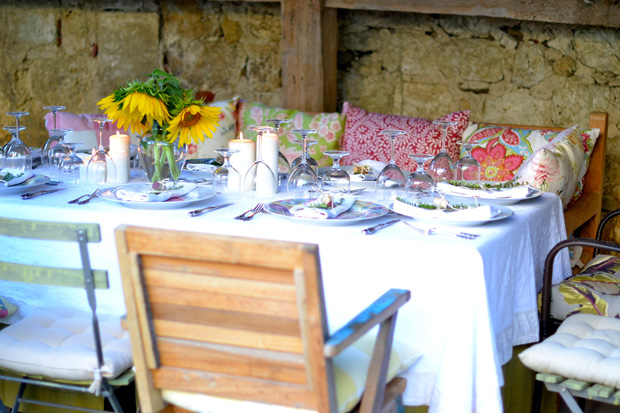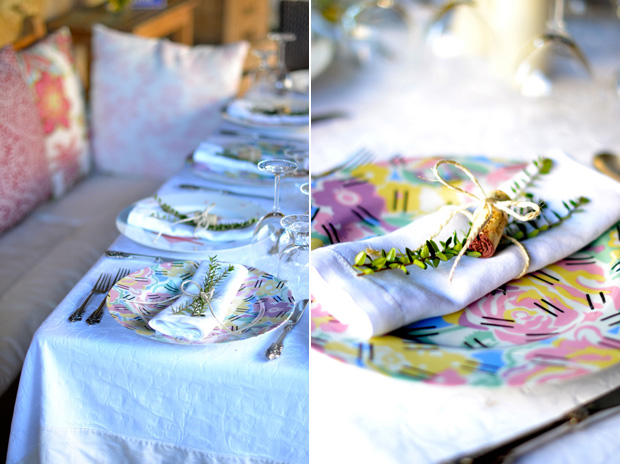 The napkin holders are such a creative and easy DIY using wine corks and twine.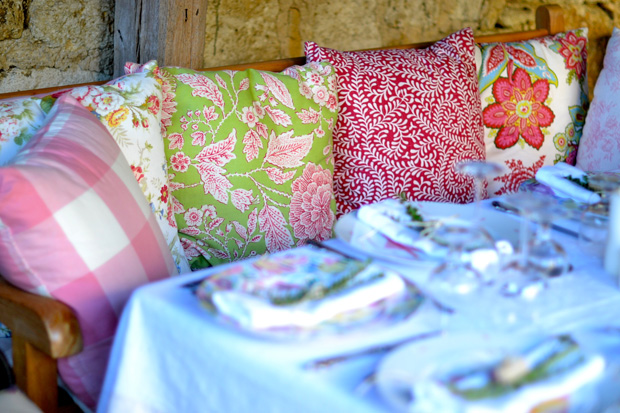 The mismatched pillows give off a shabby chic feel.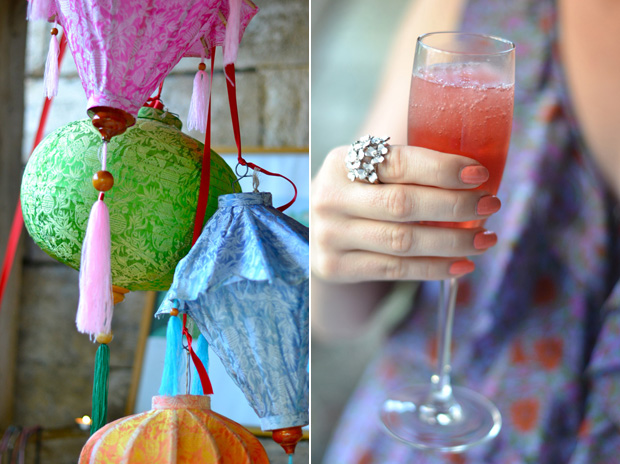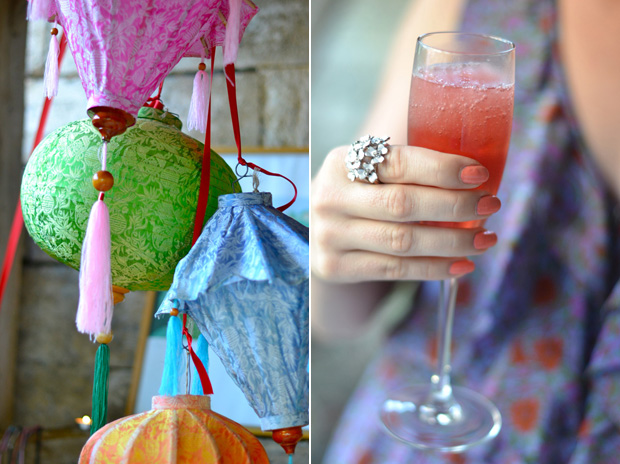 Colorful lanterns, refreshing (and pretty) cocktails, and Essie Tart Deco nails.