Skincare
6 Easy Things You Can Do Daily to Hydrate Your Skin
posted on May 29, 2018 | by Amanda Holstein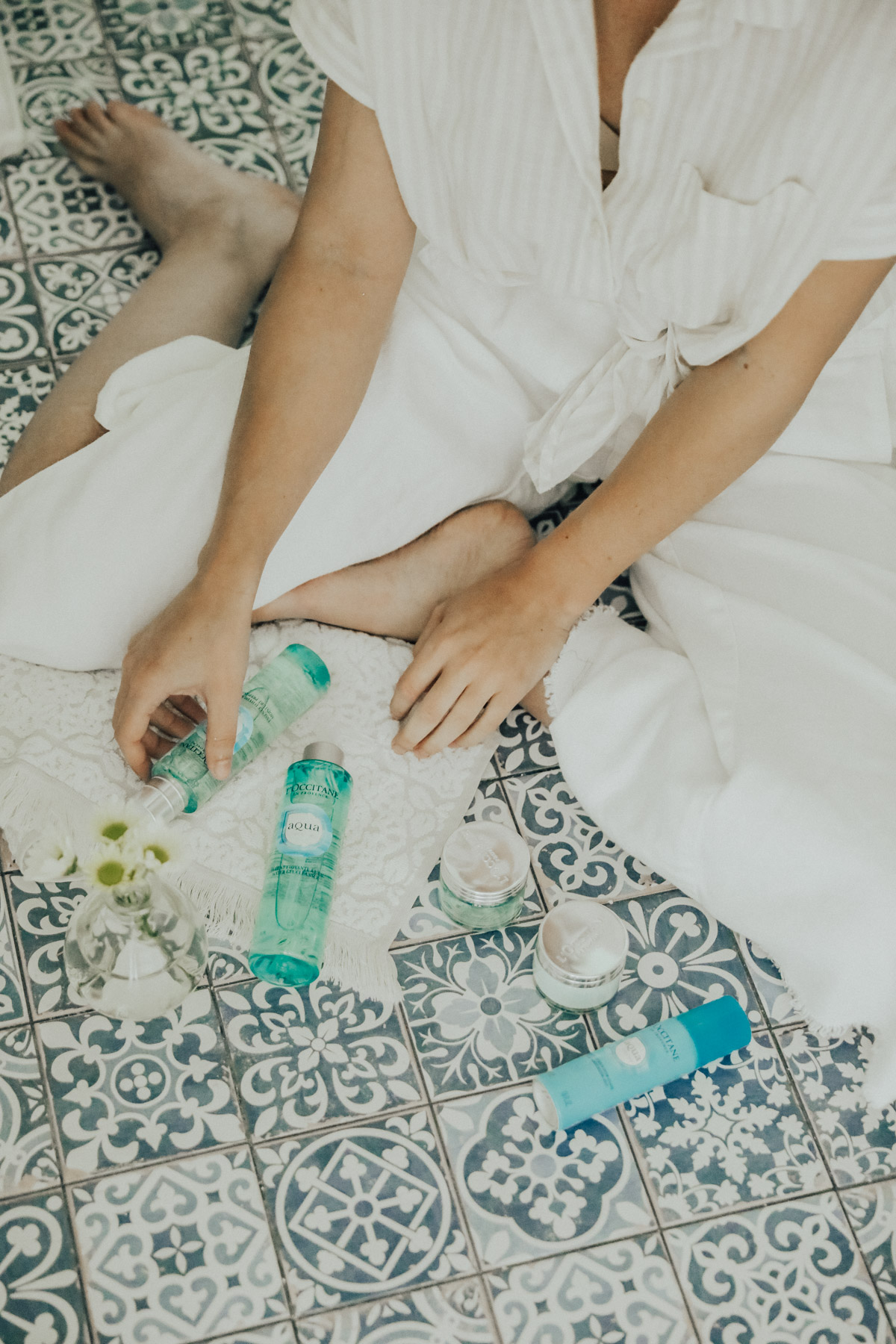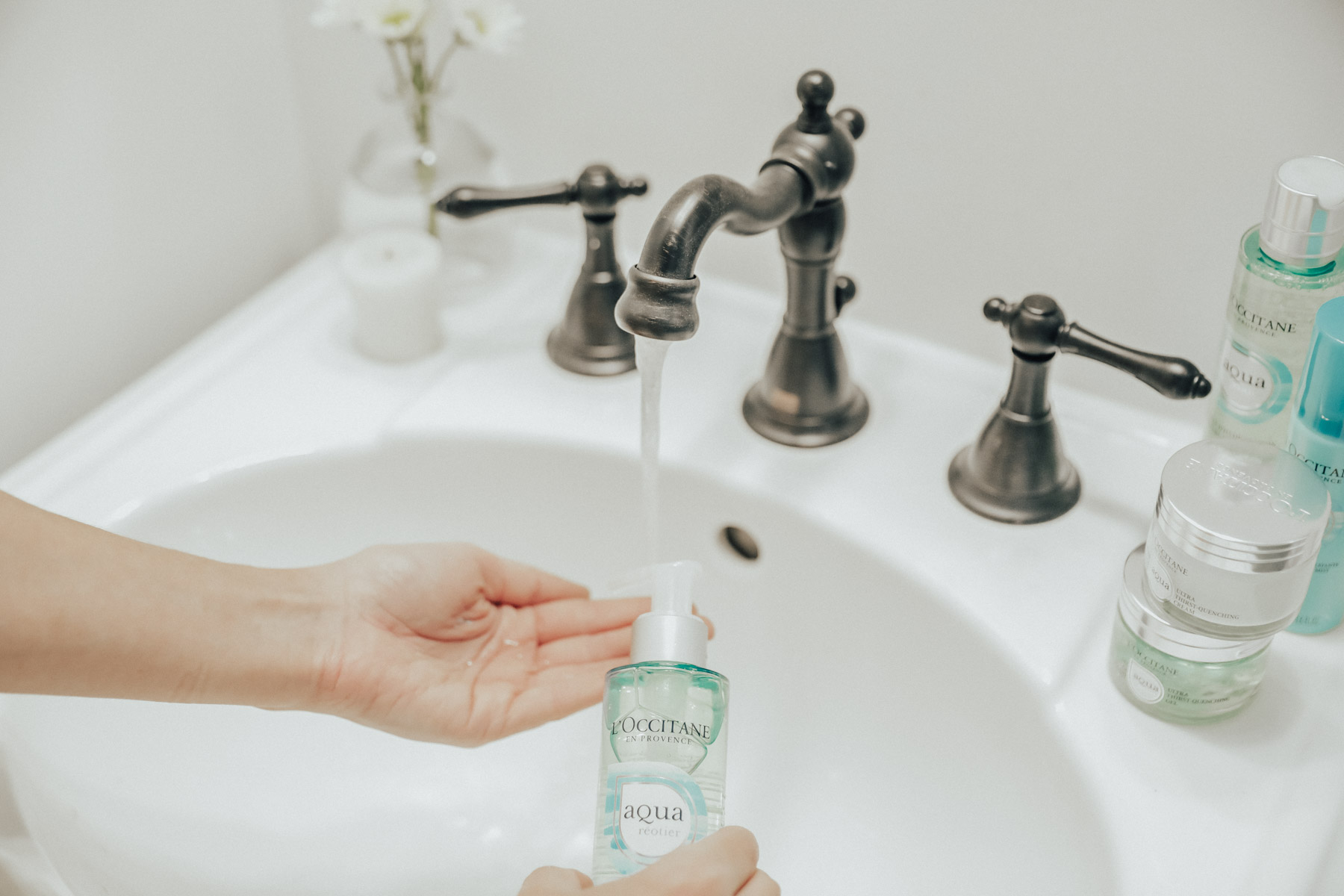 One of my biggest skin problems is lack of hydration. Luckily, it's an easy fix! It just takes some daily habits that help hydrate your skin and retain its moisturize. Simply add these easy steps to your daily routine and you won't need highlighter to get that glowy look!
1. You know this, but…DRINK LOTS OF WATER!
I'm mostly yelling this to myself because I seriously need to drink more water. It's such an obvious way to hydrate your skin and can help with so many different skin issues. I try to keep a water bottle with me throughout the day so I always have some on hand.
2. Use a hydrating skincare line.
If you're not sure what type of skincare line to look for, you really can't go wrong with one that's focused on hydration. It's one of those essential solutions our skin always needs. To keep things simple, go for an entire line like the new L'Occitane Aqua Réotier water-based skincare line. They have an entire routine that provides 24-hours of moisturization, formulated with calcium-rich water from Provence! Fancy, right?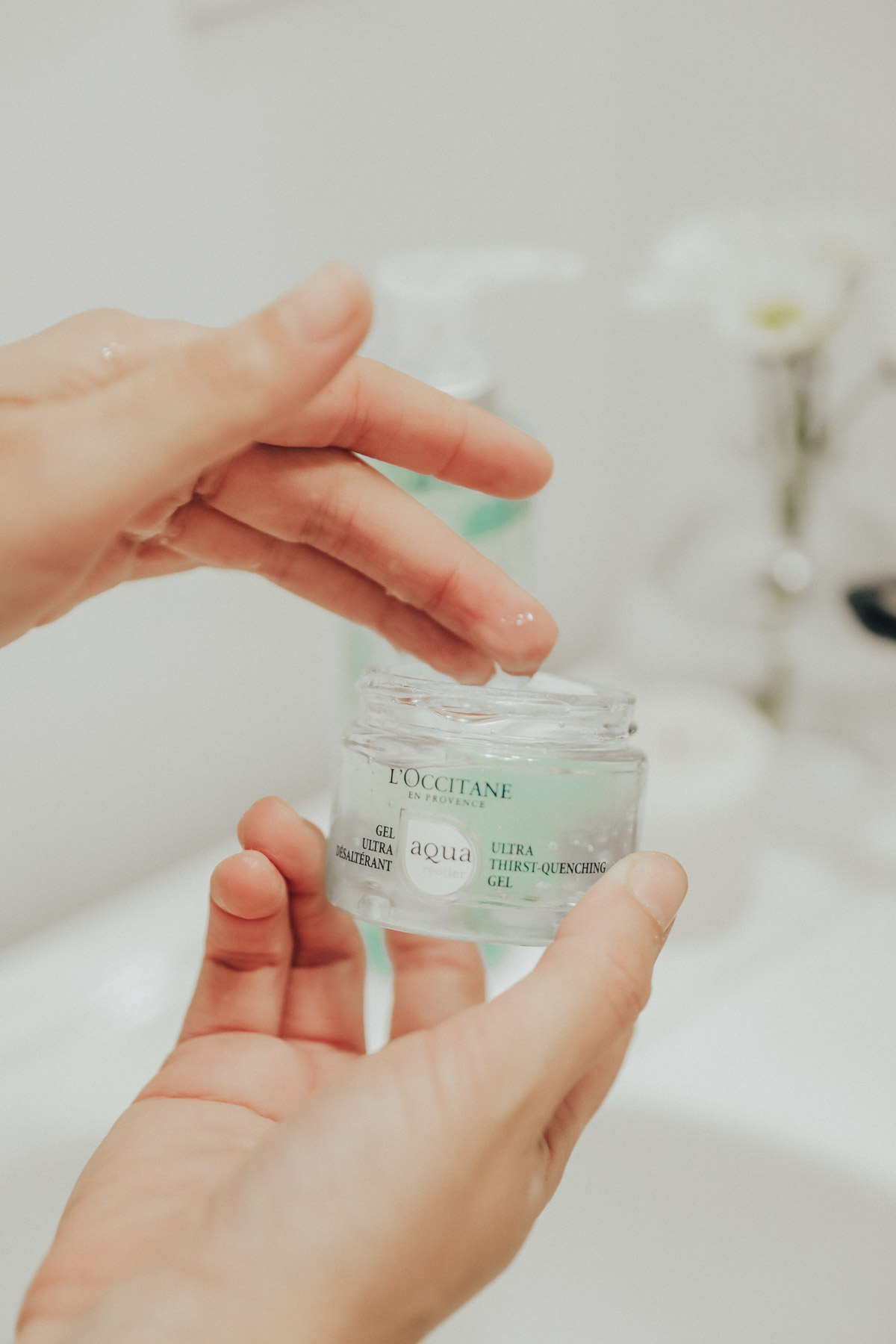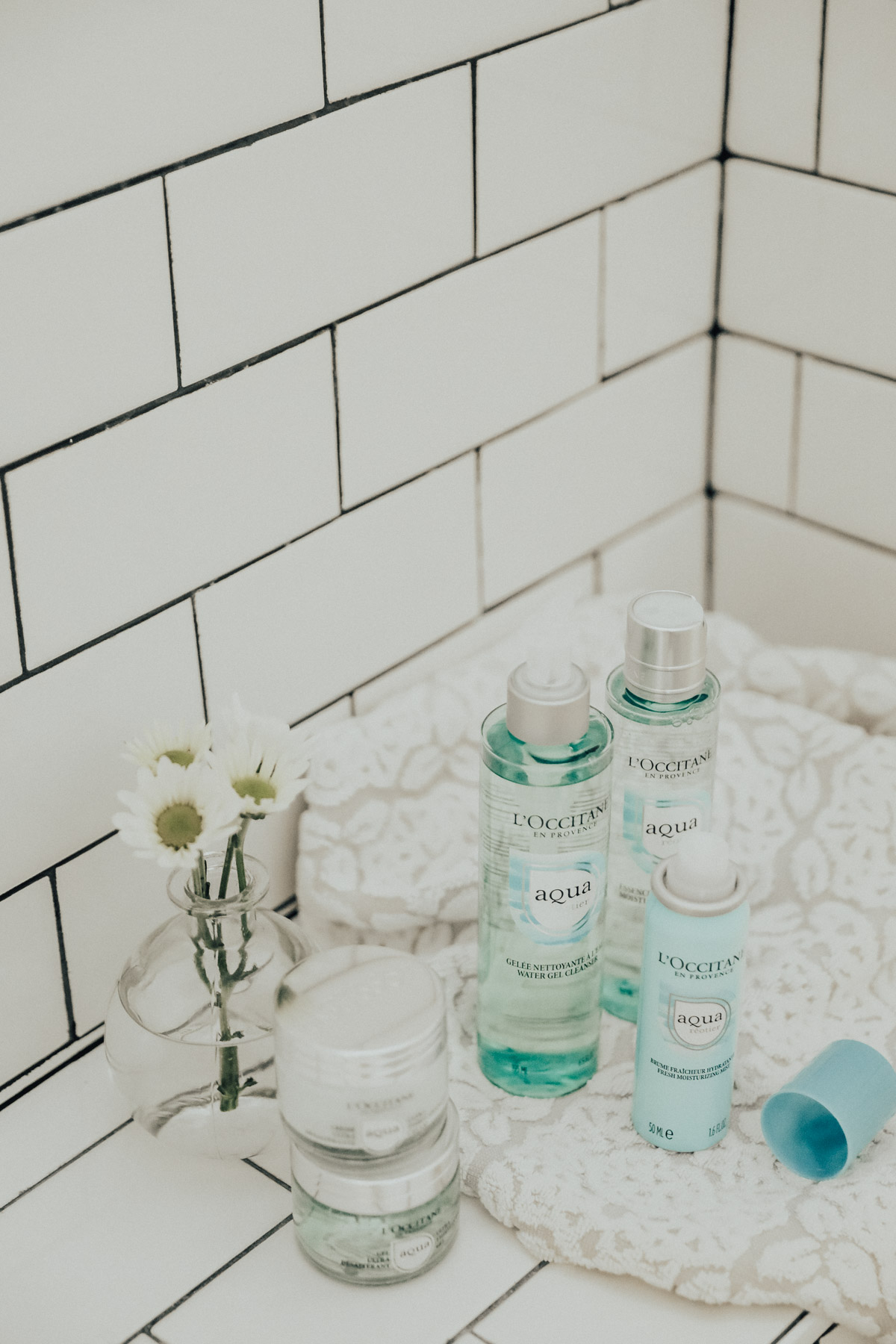 I start with the Aqua Réotier Water Gel Cleanser for a delicate clean. Then I use the Moisture Prep Essence, a light gel-textured product that preps skin for the next step, moisturizer. They have two options that I like to alternate between: the Ultra-Thurst Quenching Cream and Ultra Thirst-Quenching Gel. I love having the two textures to choose from depending on what I need. The gel gives this amazing, refreshing burst that I like to use in the mornings to help wake me up!
3. Use warm, not hot water.
Hot water can be very dehydrating for your skin! Just decrease the temp a tad so you're using warm water to wash your face. Trust me, your skin will thank you!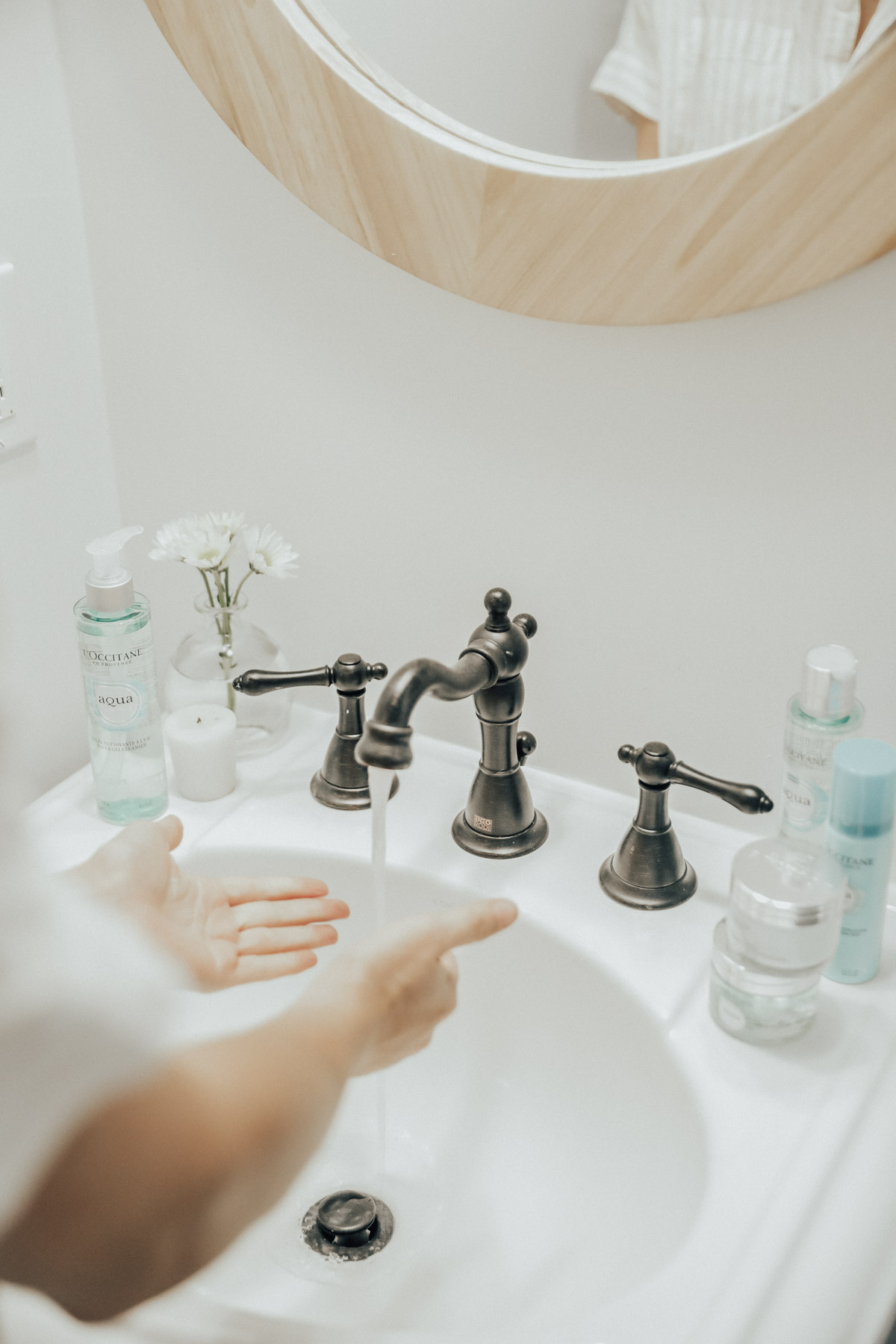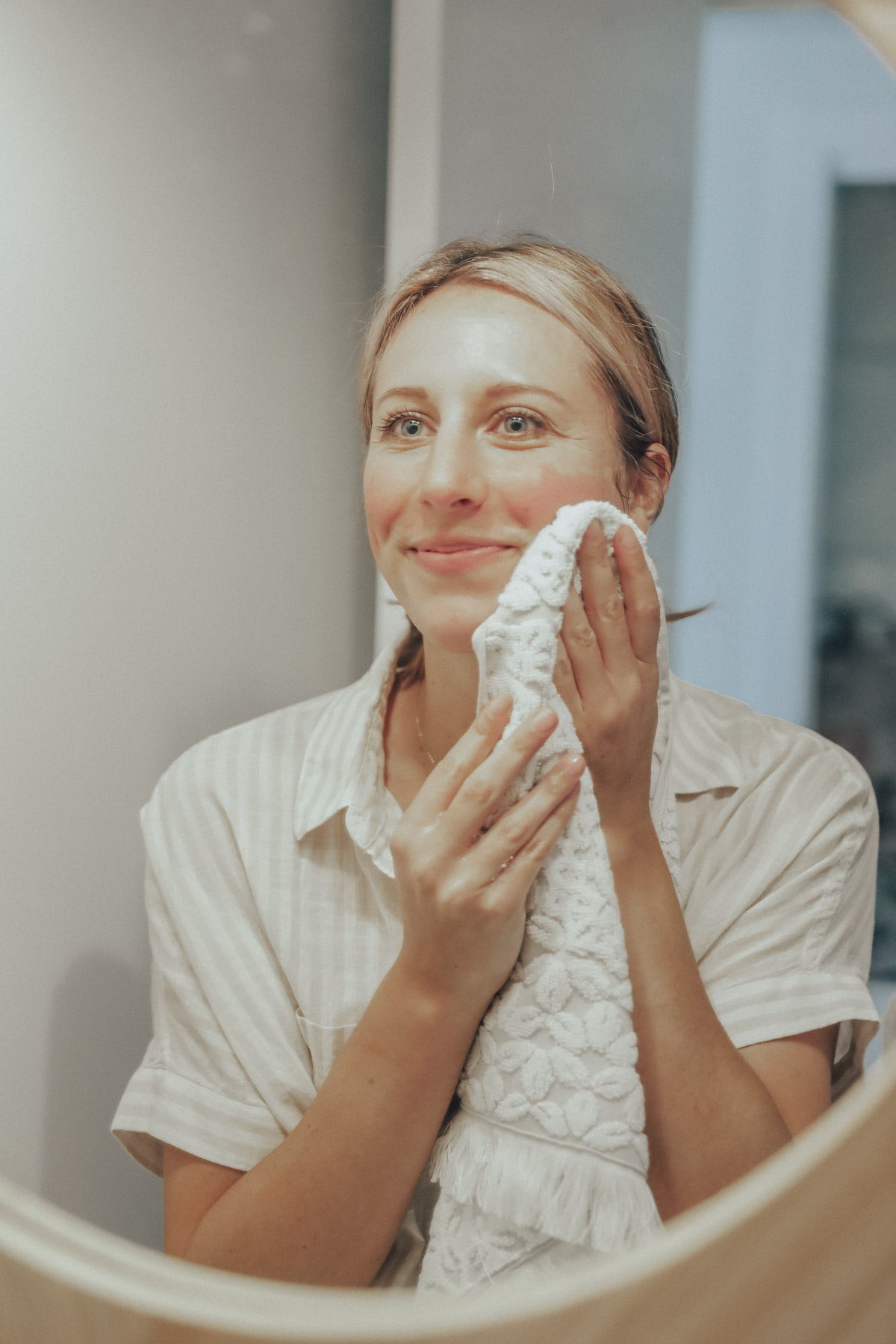 4. Pat face dry, don't rub.
Another simple way to help your skin retain its moisture is to change how you dry your skin after cleansing. Rather than rubbing your face dry, try taking your towel and gently patting your face to absorb the water without irritating your skin. It's a total game-changer!
5. Spray throughout the day.
I love a good hydrating spray that I can reapply throughout the day for extra hydration. L'Occitane's Aqua Réotier line also has a Fresh Moisturizing Mist for a light spritz of hydration during your commute, at work, or at the beach! It's such an easy way to hydrate your skin on the go.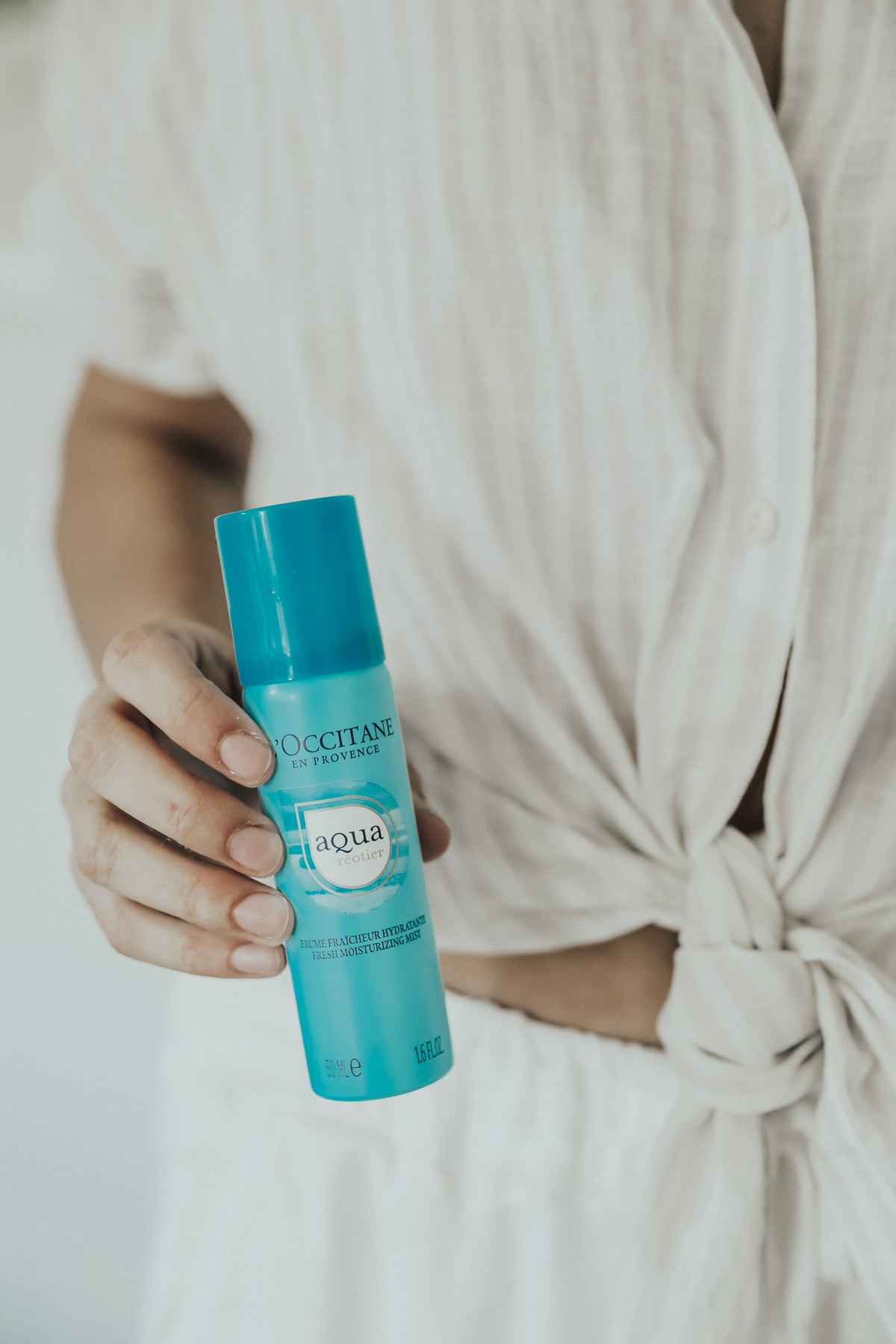 6. Protect from the sun!
Another one you know but may need a reminder…protect your skin from the sun! Whether that's a moisturizer with SPF, a tinted sunscreen, or even a hat, it's so important to protect your face every day. That's right, every single day—not just at the beach!
Thank you to L'Occitane for sponsoring this post!

Shop The Post