Self Improvement
How to Navigate Non-Traditional Family Dynamics During the Holidays
posted on December 7, 2018 | by Chloe Gibson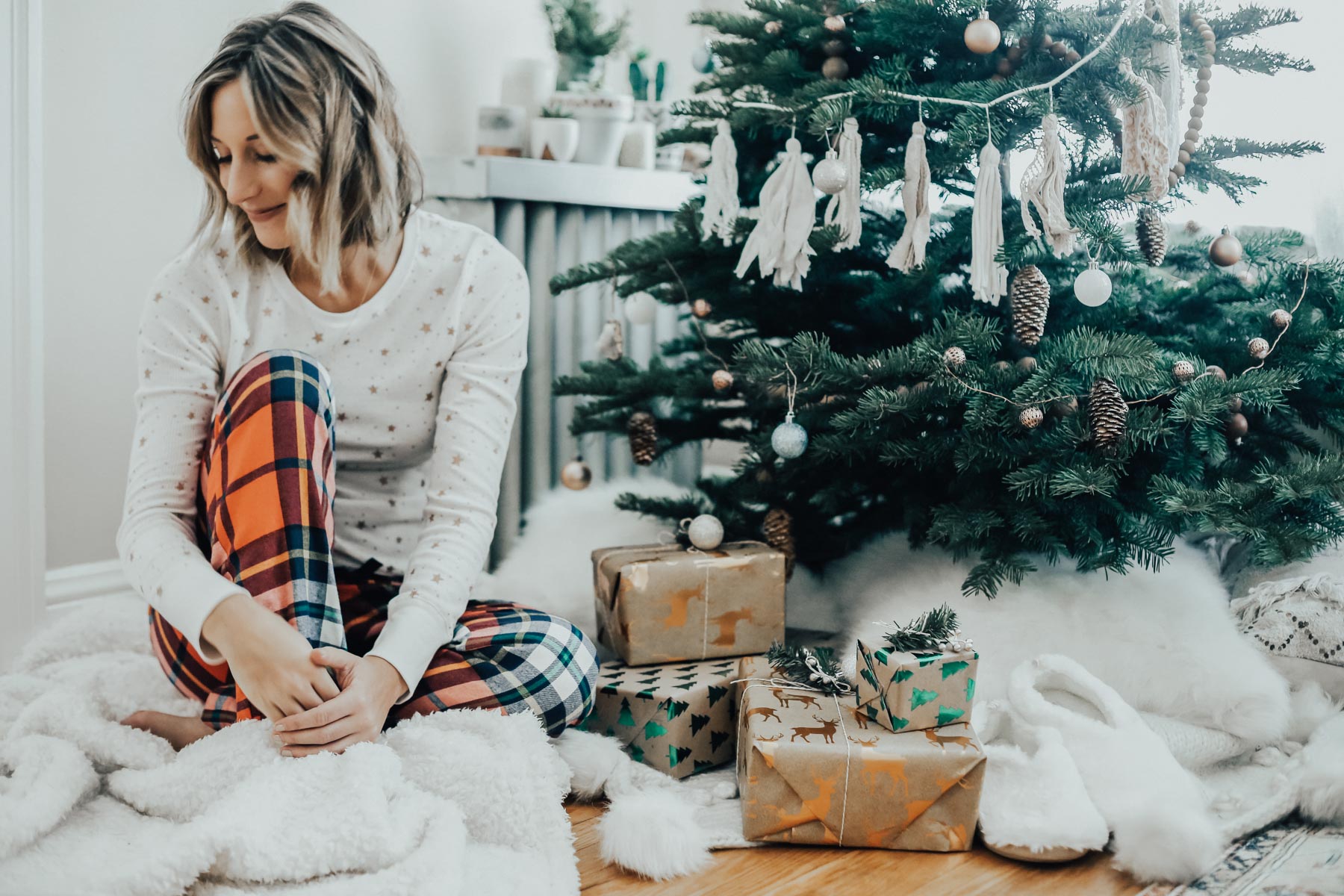 There's no doubt the holidays are a tricky time of year. For some, it's the best, while others dread it completely. I'm someone who has always loved them, but when my parents divorced when I was 17, the holiday season I always loved and looked forward to changed drastically. It's been almost 10 years and I finally feel like I have a pretty firm grasp on how to celebrate the holidays with my non-traditional family dynamic. I know this looks different for everyone, but here are five concepts that have helped me navigate the situation over the years.
Embrace new traditions
This was by far the biggest struggle for me. Pre-divorce, my family had traditions for how we would spend the holidays. Every year we did exactly the same thing, so when those traditions went away, I had no idea how to deal. I pushed against it and tried to make everything stay the same, but it was an impossible battle and I eventually had to accept that and create my own traditions.
Now, one of the "traditions" I embrace the most is uncertainty. Growing up, the holidays were about routine and finding comfort in that idea. Now, I celebrate Christmas in a different way every year and I kind of love it. Between trying to see both my parents and my fiance's family, gatherings and celebrations are never on the same date or done exactly the same way. Since embracing this idea, there's so much less pressure to put together the "perfect family gathering".
Choose who you spend your time with
There's no shame in either not having or simply not wanting to spend time with blood relatives for the holidays. I'm a person who believes family can be who you make it, so don't make yourself miserable just to say you spent time with "family" over the holidays. Reach out to friends and those you truly love and spend this time of year with people who make you feel your best.
Donate to a cause
If you're spending the holidays alone or are looking for a way to bring a little bit of meaning to it all, giving back is always a great idea. Find a charity or organization that pulls on your heart strings a bit and make a monetary or item donation or find some time to spend volunteering.
Stop comparing
I used to look at my friends who have "normal" families and wish it was my life. But the minute I stopped looking at everyone else and comparing my situation to theirs, was when I realized I'd be so much happier just embracing my situation. Was it perfect? No, absolutely not. I just didn't want to spend time feeling sorry for myself anymore, so I stopped. It honestly felt like a huge weight was lifted the second I made the decision to eliminate all the comparing.
Pamper Yourself
If you're going through a hard time or spending the holidays alone, show yourself some love! Focus on the positive and find a way to give back to yourself. Personally, I'd book a spa day ASAP and not feel bad about it for a second.
How do you navigate the holidays?