Outfits
How to Wear a Tunic
posted on November 2, 2015 | by Amanda Holstein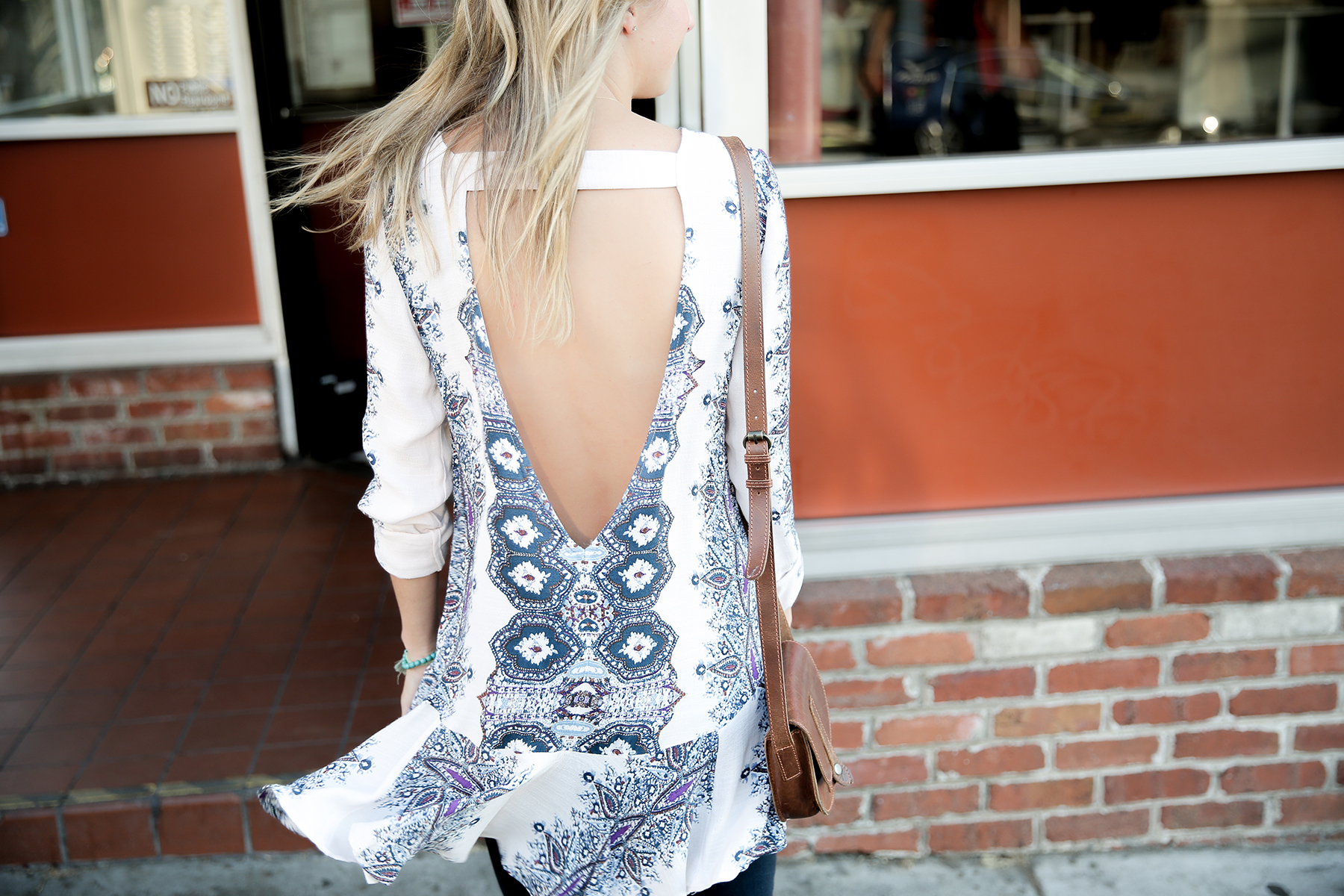 To be perfectly honest, I've always hated tunics. They're not shirts, they're not dresses, and they often look sloppy. But as a lover of all things '70s, I've recently decided to give them a shot — mostly because I fell in love with this one from Free People. When I brought it home, I wasn't quite sure how to incorporate it into my legging-less wardrobe, so I've put together some tips on how to wear a tunic no matter what your style.
1. Balance it with slimming pants
Since tunics are known for their oversized, extra long silhouette, you want to balance them out with something slimming on the bottom. You could go with leggings, skinny jeans, cropped trousers, even these flare jeans — as long as they create a slimmer look on the bottom, you're good.
2. Add heels
If you already have super long, lean legs, then this doesn't really apply to you. But for most of us, pairing heels with a tunic is a great way to elongate your legs. Tunics can often make you look shorter (think about where they cut off your legs), so you basically want to do anything you can to make your legs look longer. And heels do just that.
3. Embrace the style
Tunics tend to give off a very specific vibe, whether it be bohemian, etc. I say embrace that vibe so your tunic really stands out and doesn't compete with the rest of your look. Since my Free People tunic has that 70s look, I committed to the look and paired it with some super flare jeans. Although I was afraid the outfit would have too much volume, the pants are actually really slimming and balanced out the top well.
Free People Tunic
Free People Jeans
ALDO Shoes (similar)
Urban Outfitters Bag (similar)
Shop The Post