Entertaining
Fun Things To Do
5 Hostess Tips for the Lazy Girl
posted on June 13, 2018 | by Amanda Holstein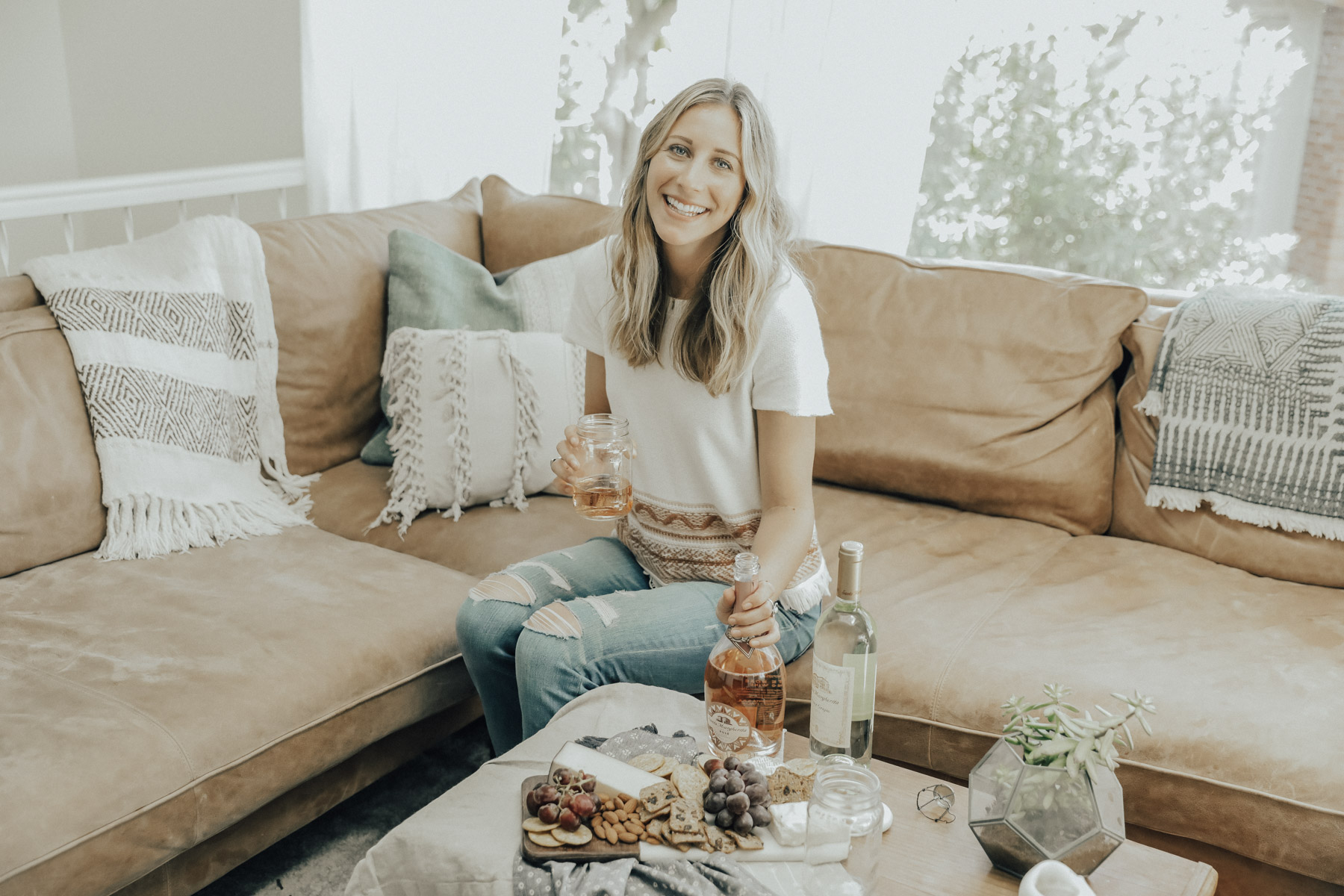 There's Martha Stewart hosting and then there's twenty-something hosting. We don't need anything fancy or formal. We just want to create an environment where our friends can come over, have fun, and feel comfortable. Since we're typically hosting in a smaller space, we need tips suitable for our lifestyle. So, friends, I've got you covered. Here are five hostess tips for the lazy girl:
1. Wine is your friend.
Of course, you want to have drinks readily available, but that can be overwhelming. Rather than stocking up on mixers and all different kinds of liquor, go for the easy option: wine! I'd suggest having two types so your friends have options, but you really can keep it that simple. For spring, it's a good idea to keep some lighter options around. I love a good sparkling rosé and an easy-to-drink white. Santa Margherita's Rosé is that perfect light pink color, so you know it'll have that light & fresh taste. Their Pinot Grigio is another great option. It's light, fruity, and perfect for spring! Plus, I love their bottles!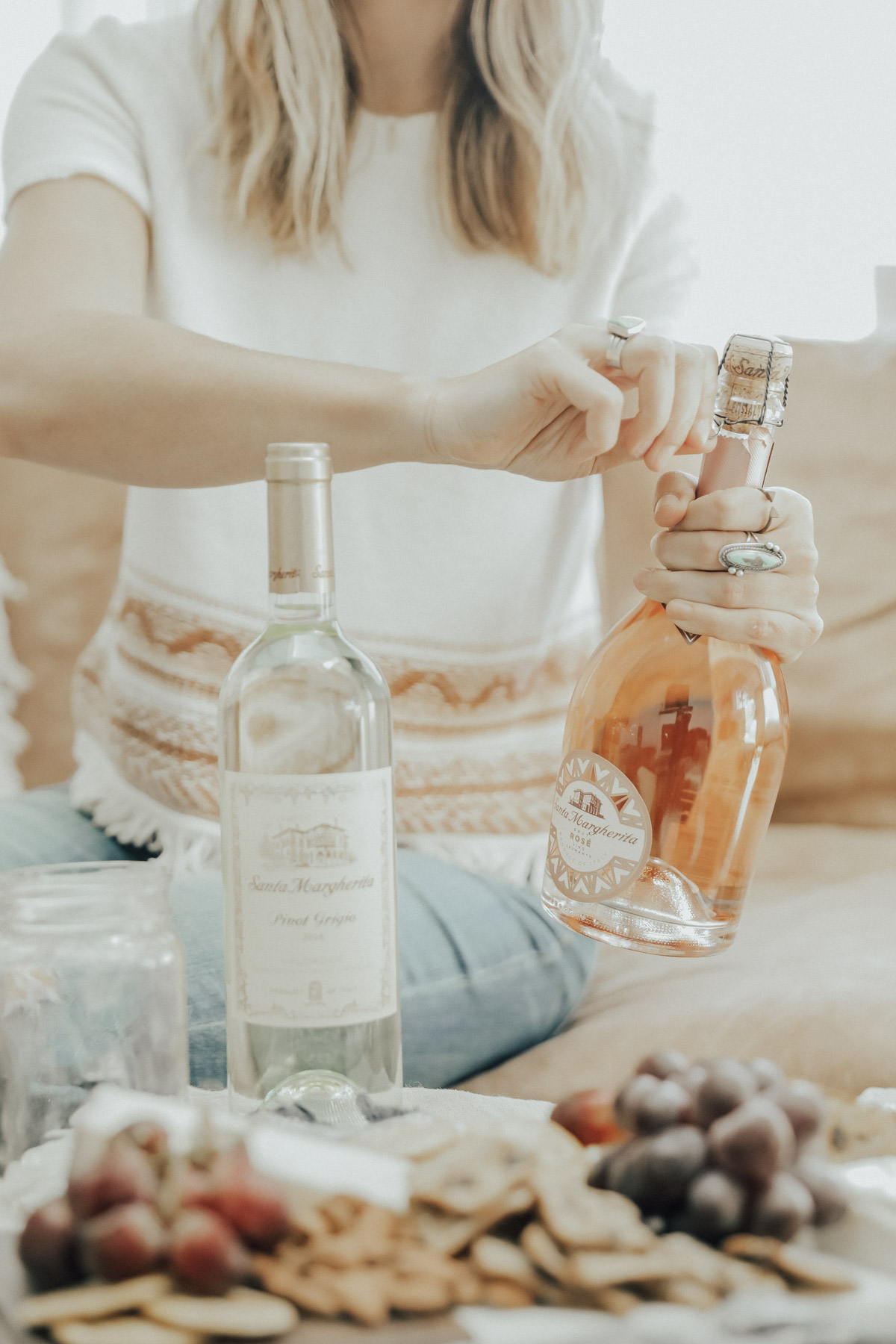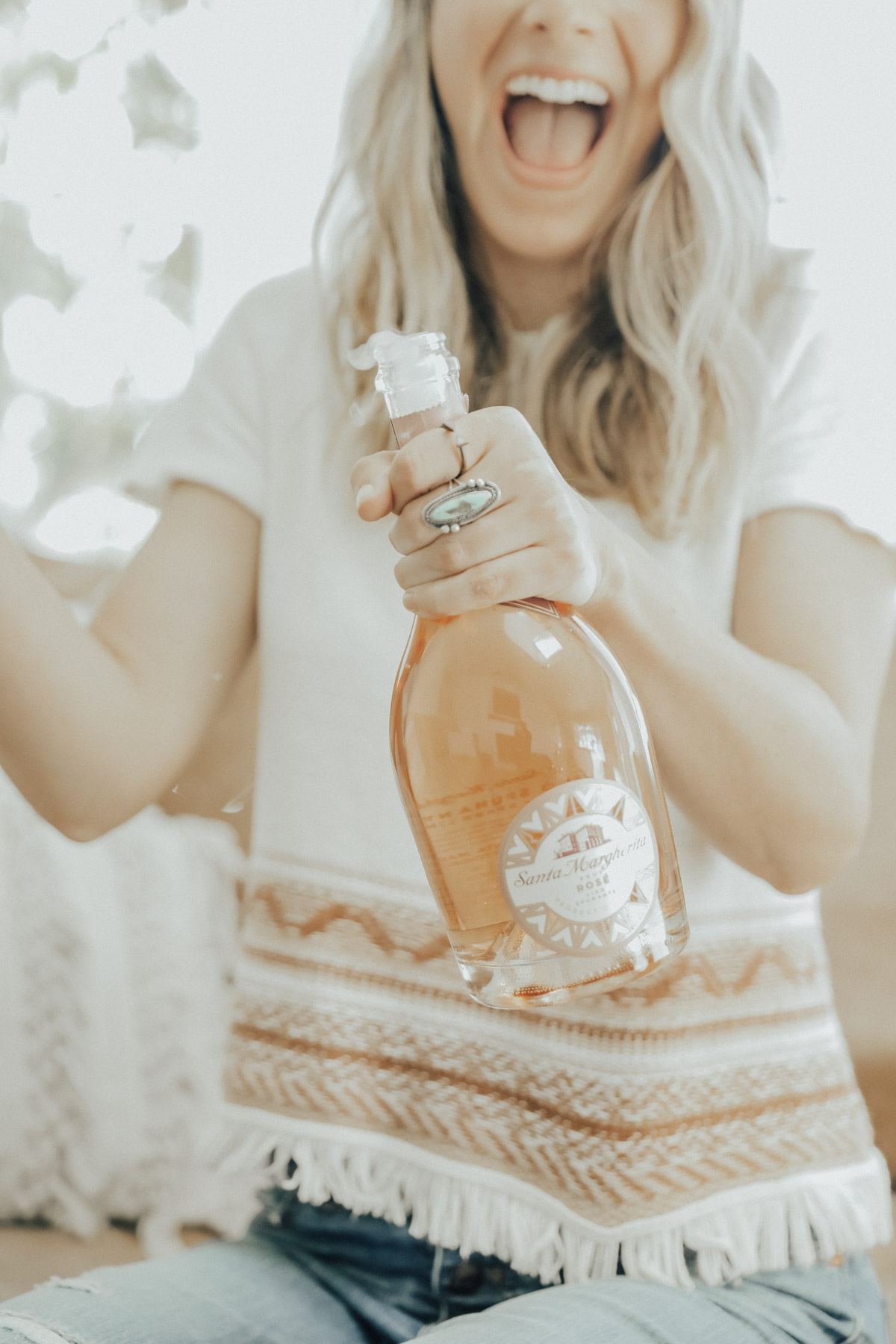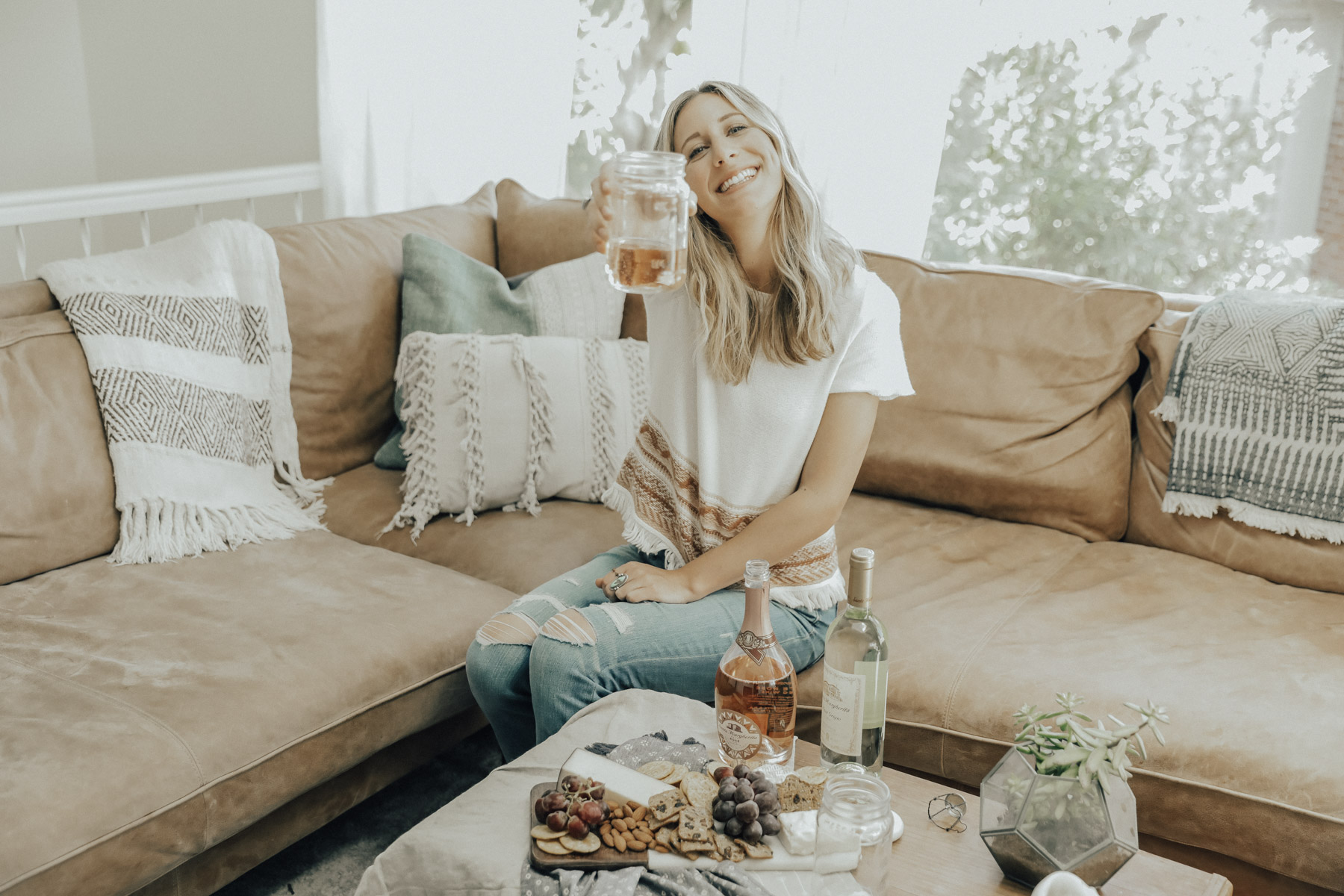 2. Keep the snacks simple.
No need to go crazy in the kitchen whipping up some fancy appetizer. Just stick to the basics! Cheese & crackers, chips & salsa, veggies & hummus — these are all great options. While you can of course set them out in an elegant way, don't be afraid to just leave them in their containers for a casual night!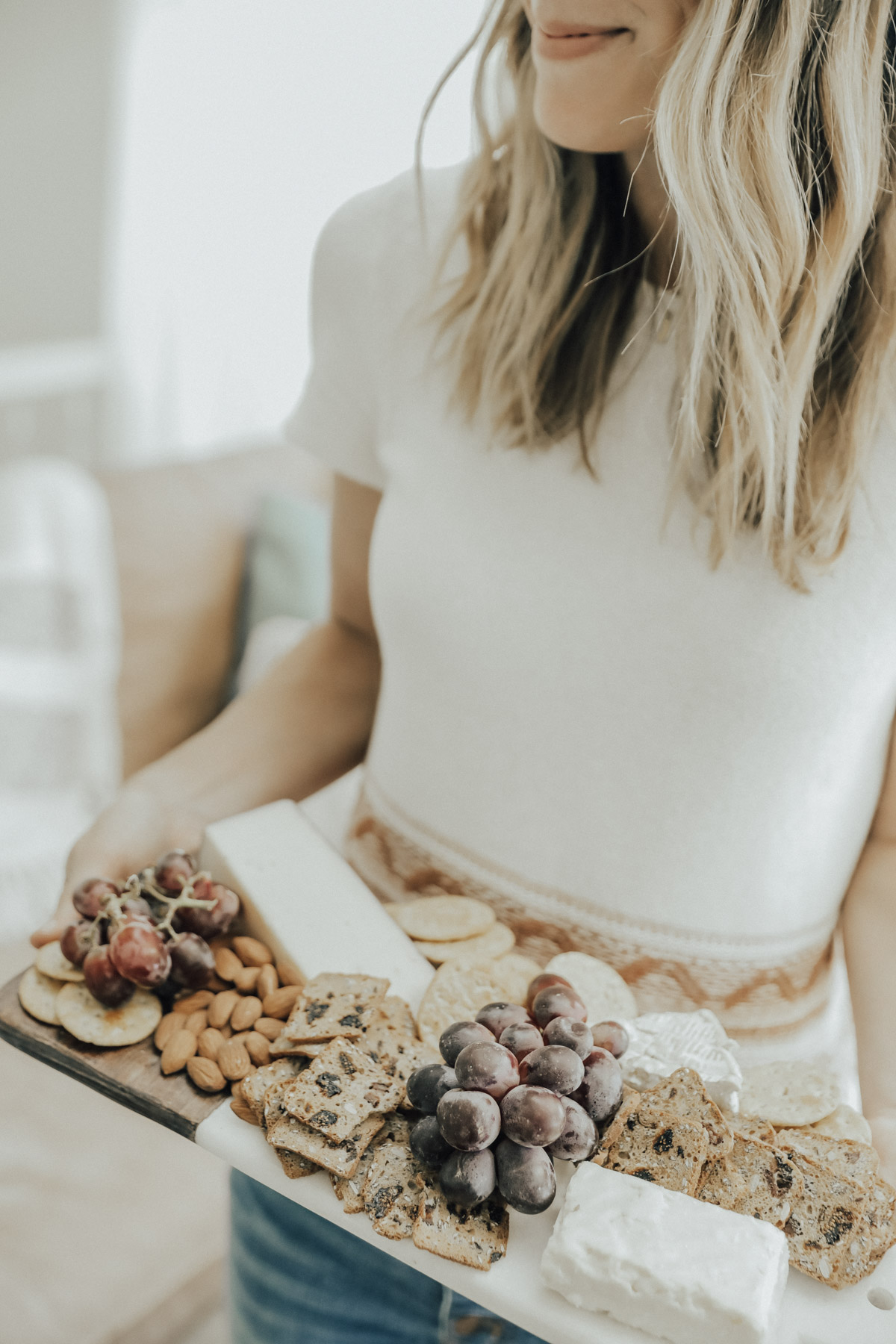 3. Provide seating options.
It's the worst when you go over to a friend's house with a few people and aren't sure where to go or sit. It can make things awkward and totally affect the vibe. So make sure you've thought about where everyone is going to gather. Pull chairs from other rooms or even lay some pillows on the floor. Just make it obvious that this is where we're all going to hang out.
4. Play a never-ending playlist.
Music is always a must when people come over, but you don't want to have to fiddle with you're trying to enjoy your company. I suggest choosing a radio station on Spotify so you know the music will just continue all night. And if you don't have a speaker? Put your phone in a cup! Seriously, it works!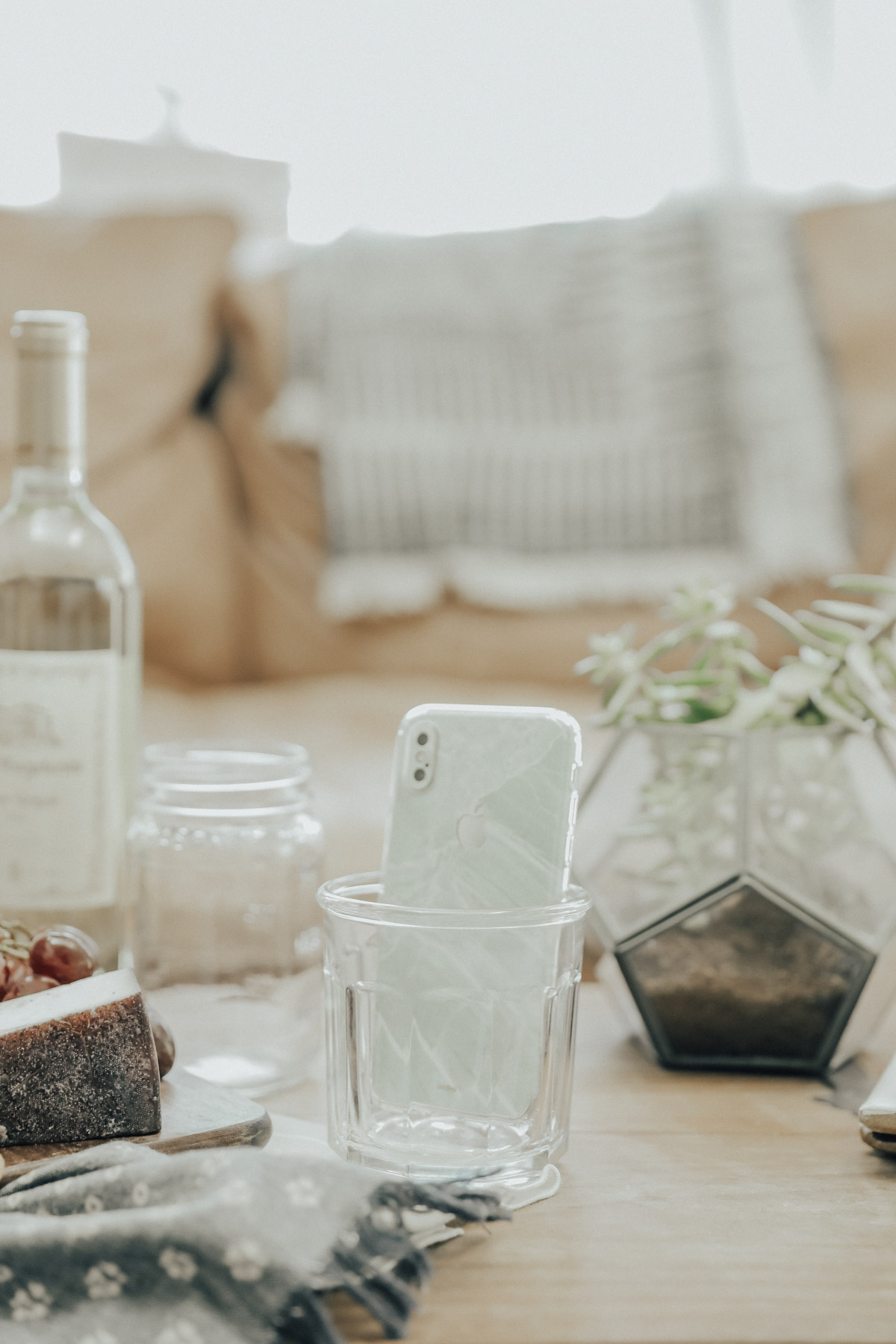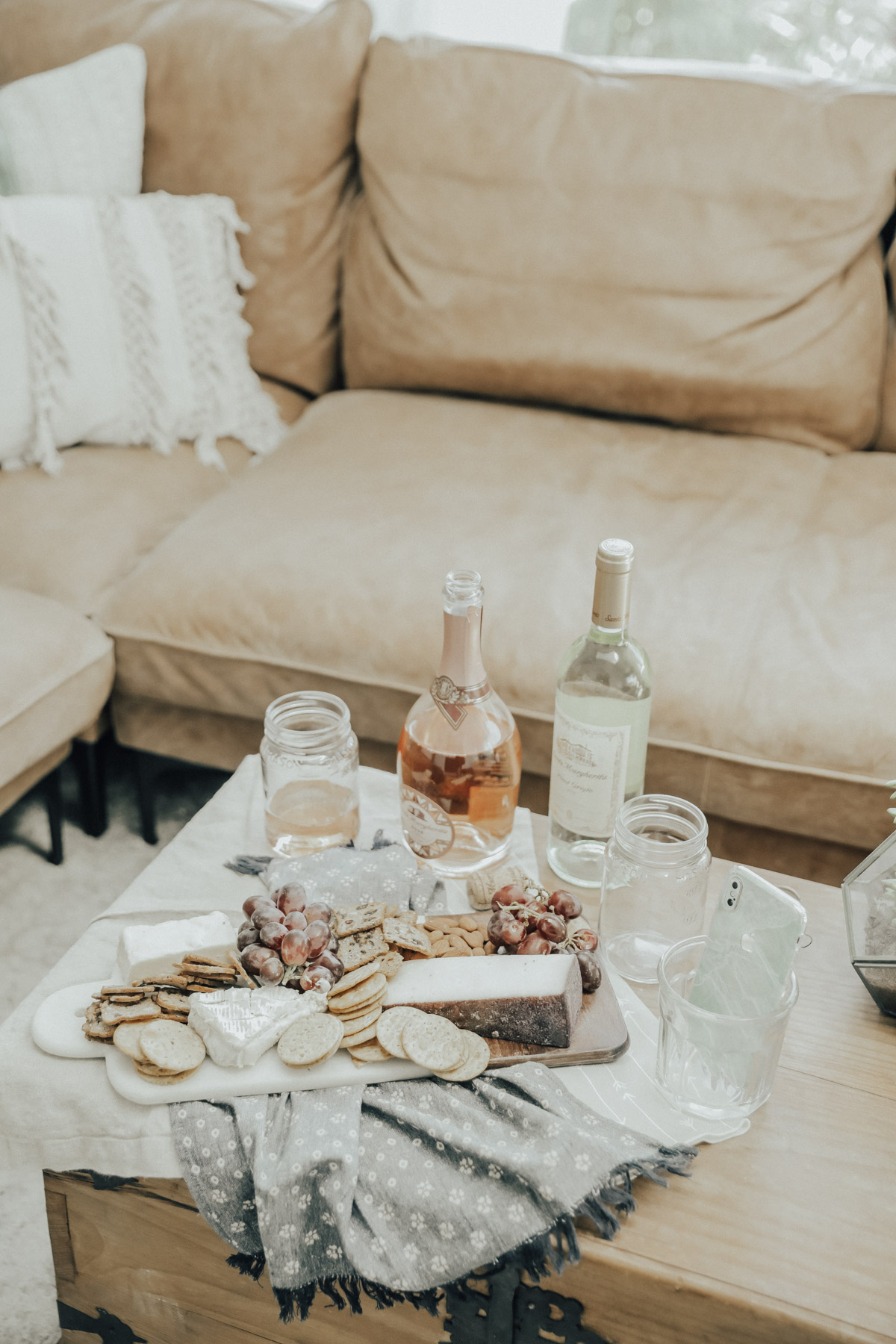 5. Give your bathroom a quick clean.
I don't go crazy cleaning before friends come over, but I do like to just make sure my bathroom isn't a mess. I'll grab some cleaning wipes and just quickly disinfect the surfaces and tidy up so it feels fresh.
Thank you to Santa Margherita for sponsoring this post.