Fun Things To Do
5 Experience Gift Ideas for Mother's Day
posted on May 3, 2017 | by Chelsea Becker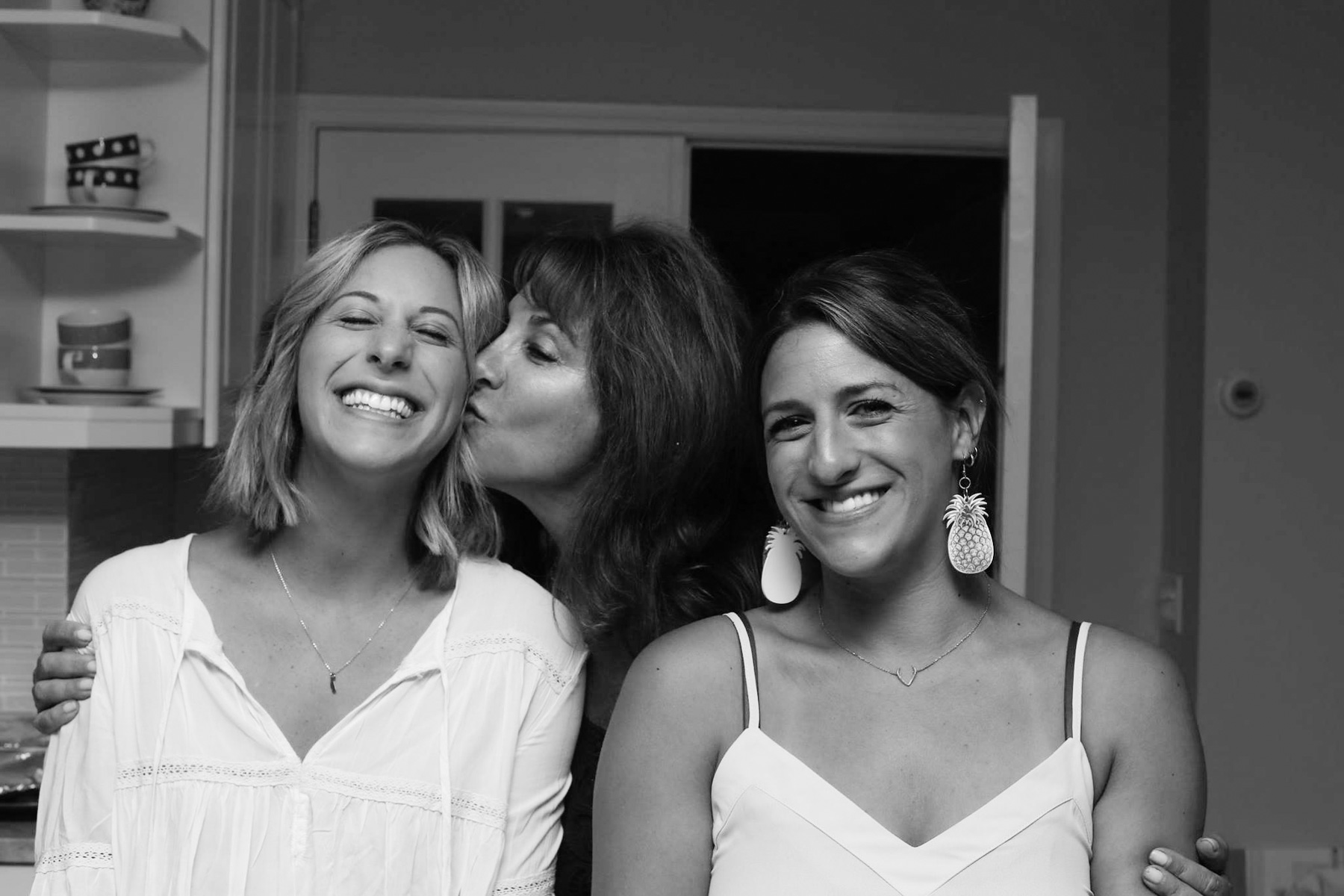 There's something about Mother's Day that always stresses me out, anyone else? I'm so incredibly appreciative of my mama that I feel like no matter what I get her, it won't represent what she means to me. But what I've learned is, most moms just want to spend time with their kids to celebrate their holiday.
So instead of feeling the pressure to pick out the perfect gift, think about treating your mom to an experience instead of something tangible this year. I think she'd love it! Check out these five ideas below (and yes, that's Amanda with her mama and sissy above!).
Weekend getaway
If you and your mom can swing taking a day off work, take a long weekend trip, just the two of you. Giving yourselves that valuable 1:1 time together is something you'd never regret and making that kind of effort is something she'll treasure forever. If you live cross-country, meet somewhere in the middle so no one has to spend a full day traveling.
Girl's night in
Perfect for girls on a budget! Grab your favorite cult classic (cough cough, Dirty Dancing), a bottle of vino and head over to mom's house for a night of laughing and memory-making. Order a pizza so no one has to do any work and just chill out. Sleep over if you can so that you can extend your time together into the next morning.
Hire a chef
Pull funds together with your siblings or dad and hire mom a chef for the night. Especially if she's usually responsible for planning and cooking dinners, a night off with her family is well-deserved and will be much appreciated. This could be a cute idea to do with cousins if they live close too – pitch in to treat all the moms in the family to a yummy dinner.
Winery excursion
If mom is a wine drinker (you can do the same thing at a brewery too!), hit up her favorite local vineyard and indulge in all the reds and whites a girl can handle. Grabbing a table outside with a view or getting a tour around the vineyard would be the perfect topper for a relaxing mom/daughter day. This would be a fun idea for the whole family too!
Couple's massage
Who says a couple's massage is only for significant others? You and your mama can absolutely enjoy some much-needed downtime with massages! If you're worried about price, check out a massage therapy school in your area; they offer these treatments for a much lower price compared to spas. If you don't live in the same city as your mama, you could always send her for some solo spa time!
Any other ideas on how to spend Mother's Day?