Styling Advice
Pairing A Statement Necklace with the Right Neckline
posted on July 2, 2013 | by Amanda Holstein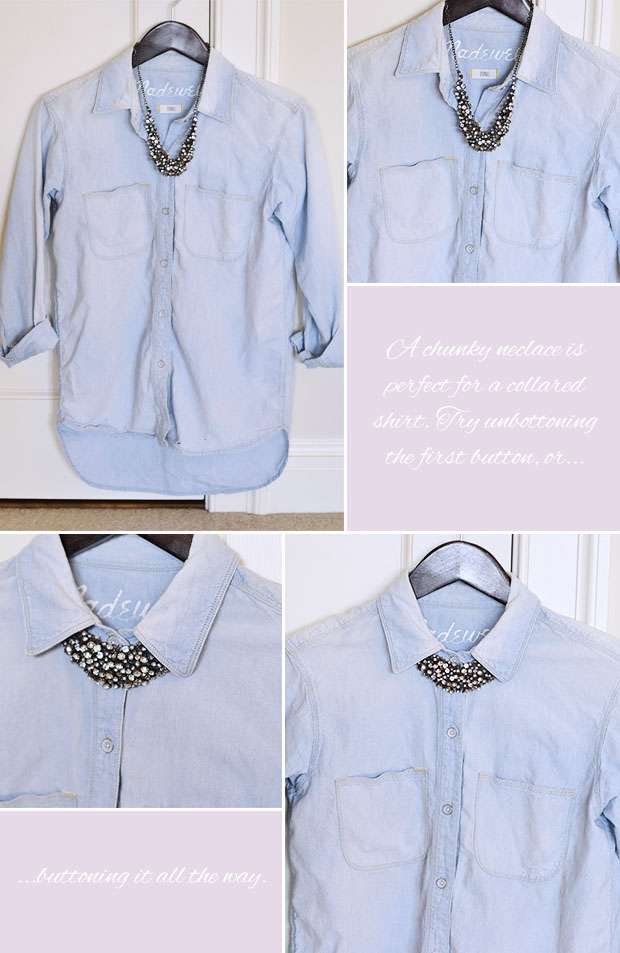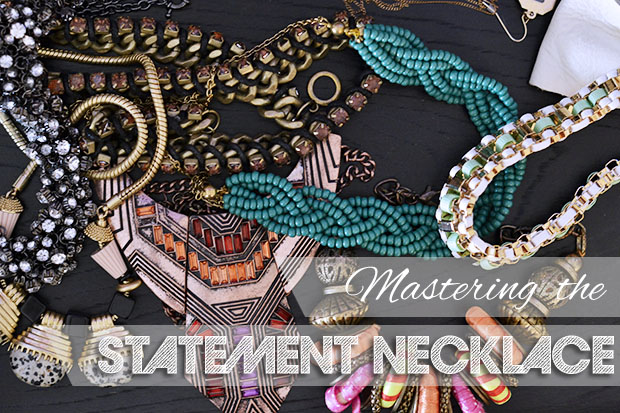 While statement necklaces are a great way to amp up any outfit, it's not always easy to choose the right necklace for the right neckline. Pairing a necklace with the wrong neckline can really distract from the rest of the look. One silhouette that is an easy match for most statement necklaces is the boxy top. The high scoop neckline looks great with bold jewelry. If the top is busy with a bold print or sequins, it's best to keep the necklace less bulky, like below.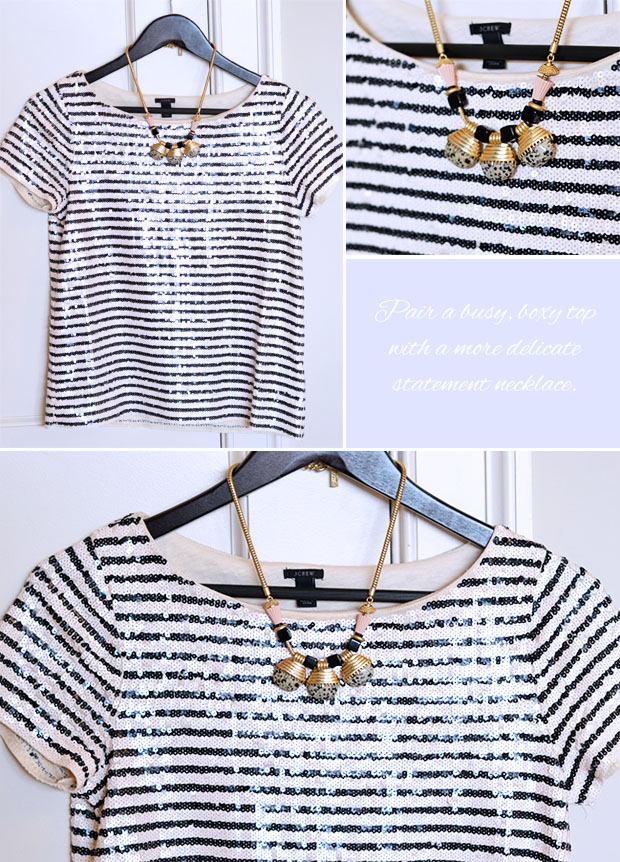 When it comes to plunging necklines, it's important to find a necklace that falls in the right place. You don't want one that's too high up or there will be too much space between the necklace and the top. You also don't want one too low that it sits in your cleavage – this is never a classy look. Find a necklace that falls just between your neck and neckline, like this necklace shown below. Not only is this iSanctuary necklace super versatile, but the company has an amazing cause as well. iSanctuary employs young women rescued from human trafficking in both India and the US through the production and sale of fashion jewelry. If you like this piece, you should definitely check out their site.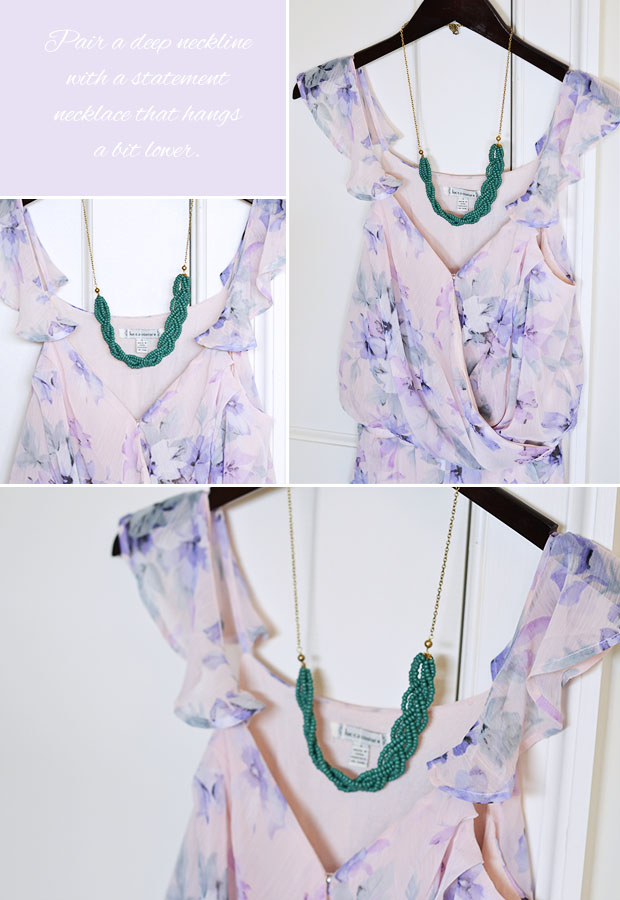 The collared shirt can be tricky when it comes to statement necklaces, mostly because there a lot of options. It's easiest to pair a collared shirt with a clustered or bulky necklace. You can button the shirt all the way so the necklace peaks out, or unbutton the first button and let the necklace drape right at the neckline.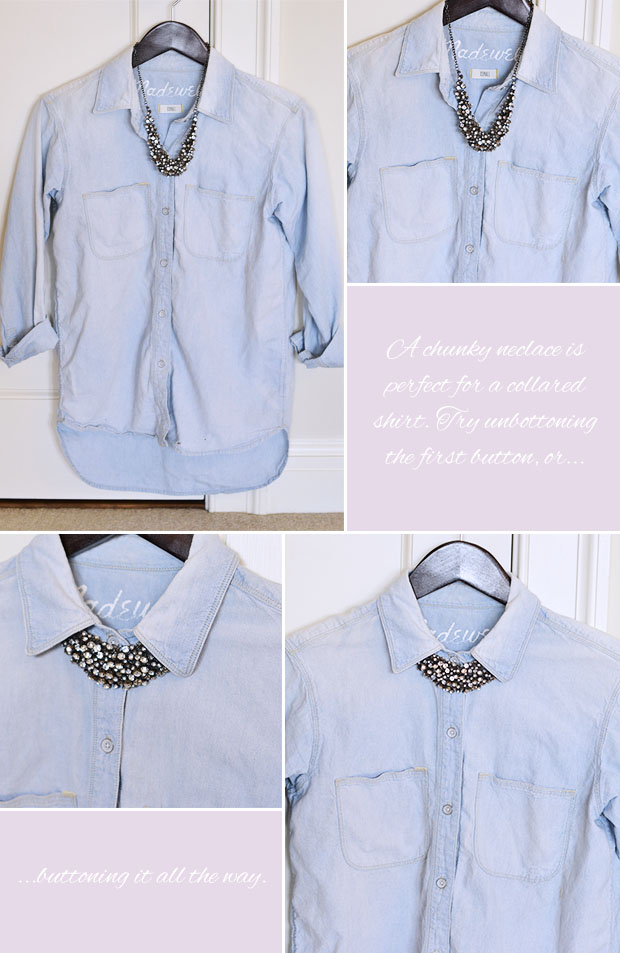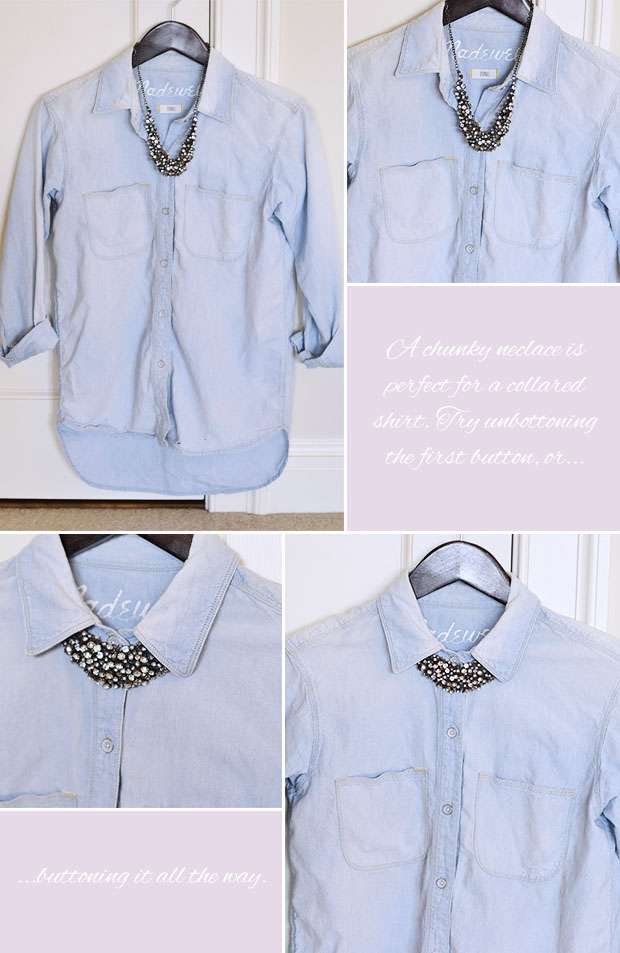 How do you wear a statement necklace?