Editor's Picks
Outfits
Ready for Summer: Tied Shirts
posted on May 6, 2013 | by Amanda Holstein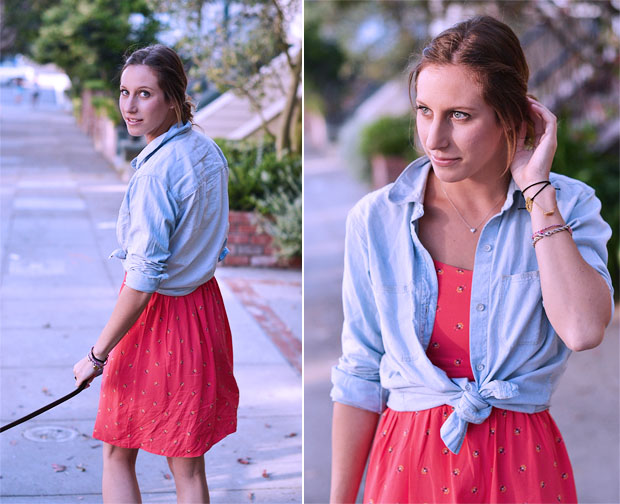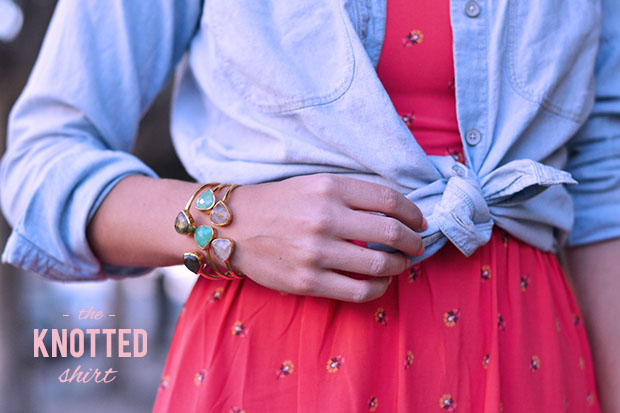 This is one of those trends that just makes me smile. Knotted or tied shirts are comin' back just in time for summer and I couldn't be happier. They're a simple way to layer in the warmer months; just throw one over a dress or skirt and tie a cute little knot. Not only do they add a flirty touch to your look, but they're a great way to define your waist. Especially when you have a dress without much shape to it, tied shirts are perfect for creating definition that you might otherwise be lacking.
How to Wear Tied Shirts:
1. Try a chambray shirt for a cooler vibe.
2. Or a light-weight linen button down for a breezy summer look.
3. If you have a simple, solid colored dress that needs something to jazz it up, add a printed top and knot it.
4. Tied shirts are also great over maxi dresses as they break up the solid look, create that definition, and make them more casual.
5. Always make sure to knot the shirt at the smallest part of your waist. Usually the extra shirt tail can hang in the back so be sure to tuck it under to keep the look clean.