Travel
5 Hidden Gems to Explore in San Francisco
posted on March 13, 2018 | by Amanda Holstein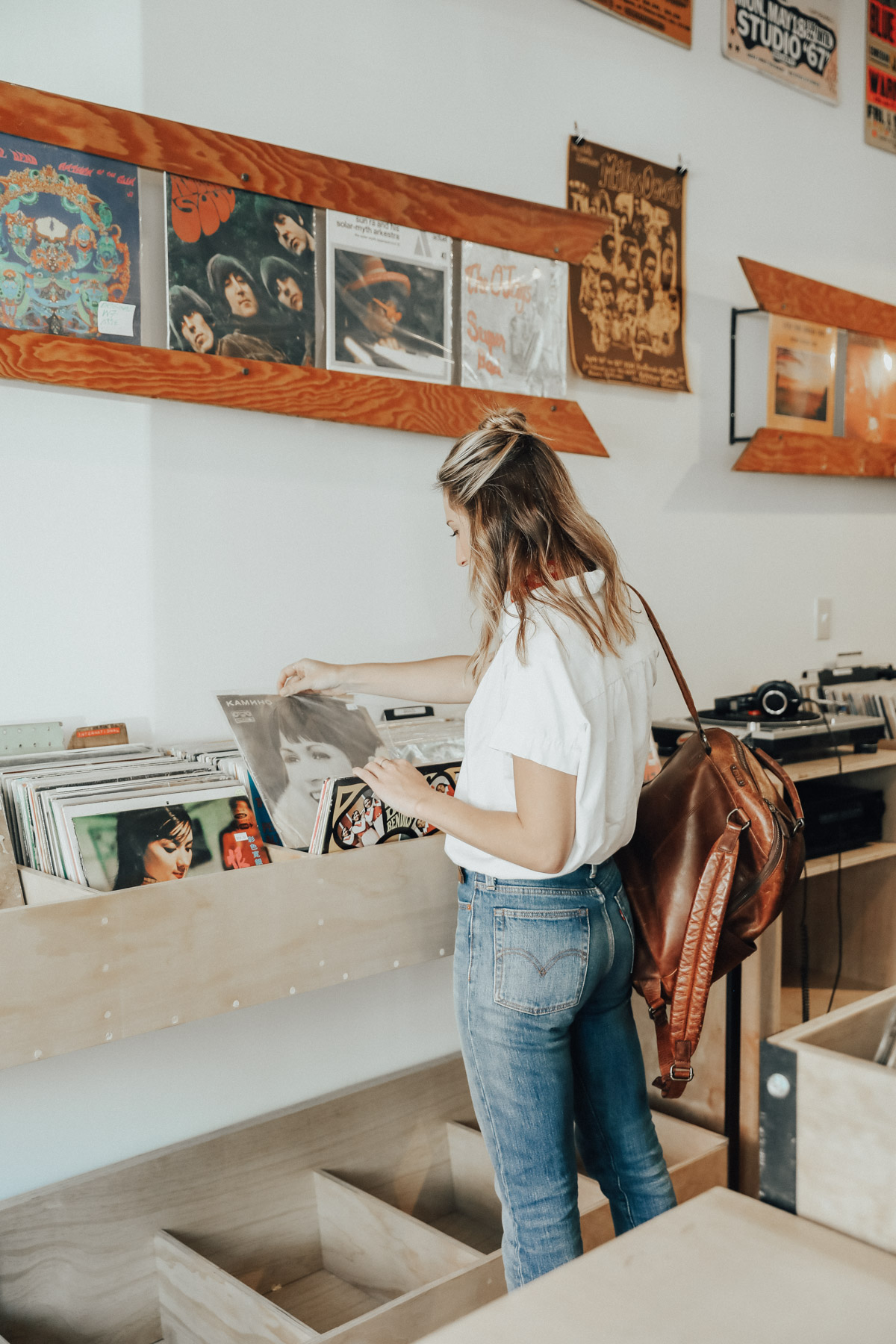 One thing I love about San Francisco is that there's always something new to discover. Whether it be a beer garden in an old parking lot, or an ice cream shop right out of the '30s, there are so many hidden gems scattered throughout the city. Many of which you might not find unless you were really looking. Since it's now been almost 8 years since I moved to San Francisco (what?!), I feel like I've found a lot of hidden gems over the years.
So last week, I partnered with Uber Bike and had the opportunity to explore my city in a whole new way. It's amazing how different you experience a city while riding a bike as opposed to walking the streets or driving a car. It's kind of the best of both worlds — you get the up close & personal perspective of walking with the quicker pace of a vehicle. Since the e-bikes are electric, riding up and down those crazy hills (for just $2 per 30 minutes) is a total breeze. I love that you can unlock it using a simple code provided by the app and park it just about anywhere in the mapped out area. (FYI, it's currently only available in San Francisco). I got to see things with a fresh perspective, and now I get to share those special spots with you today!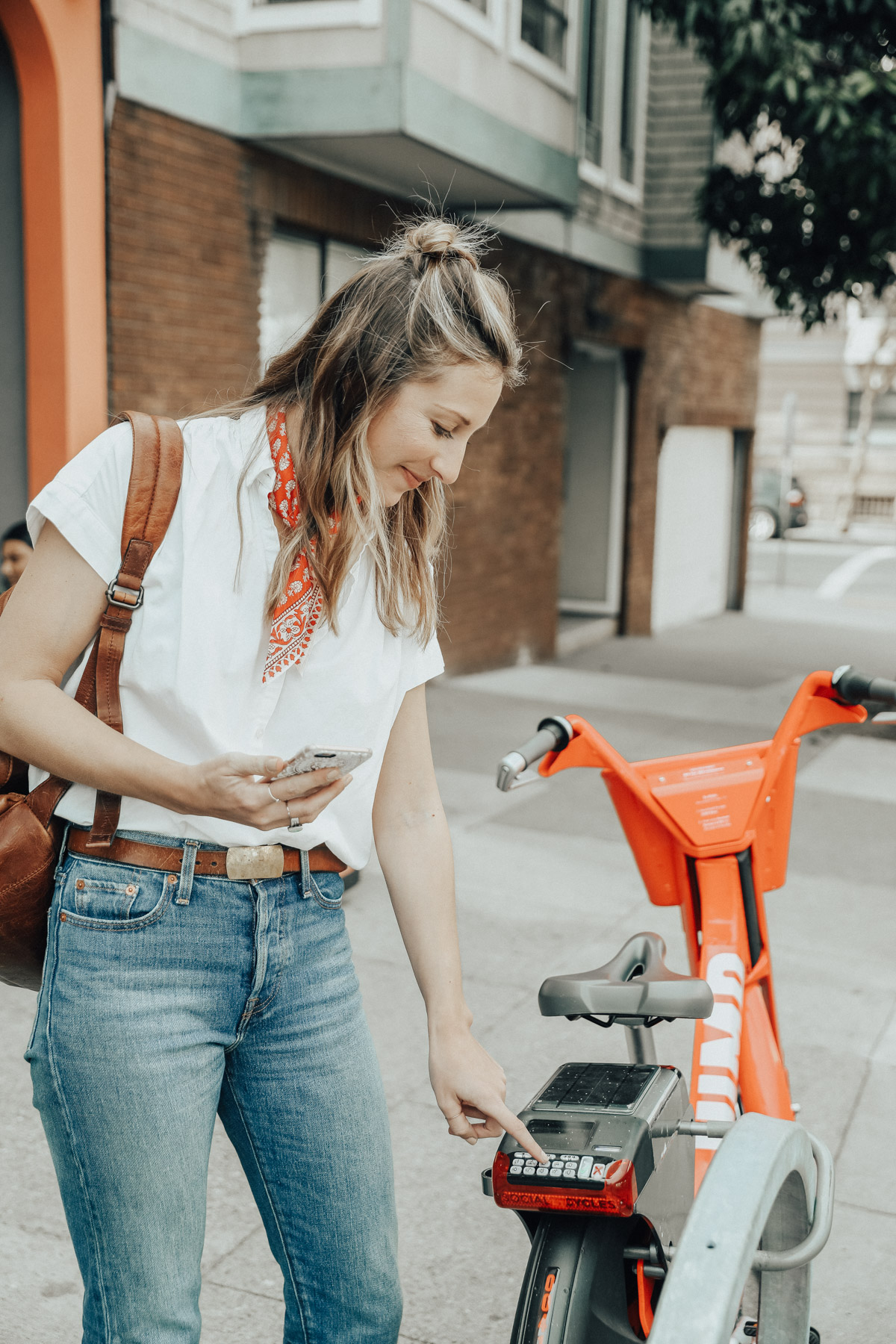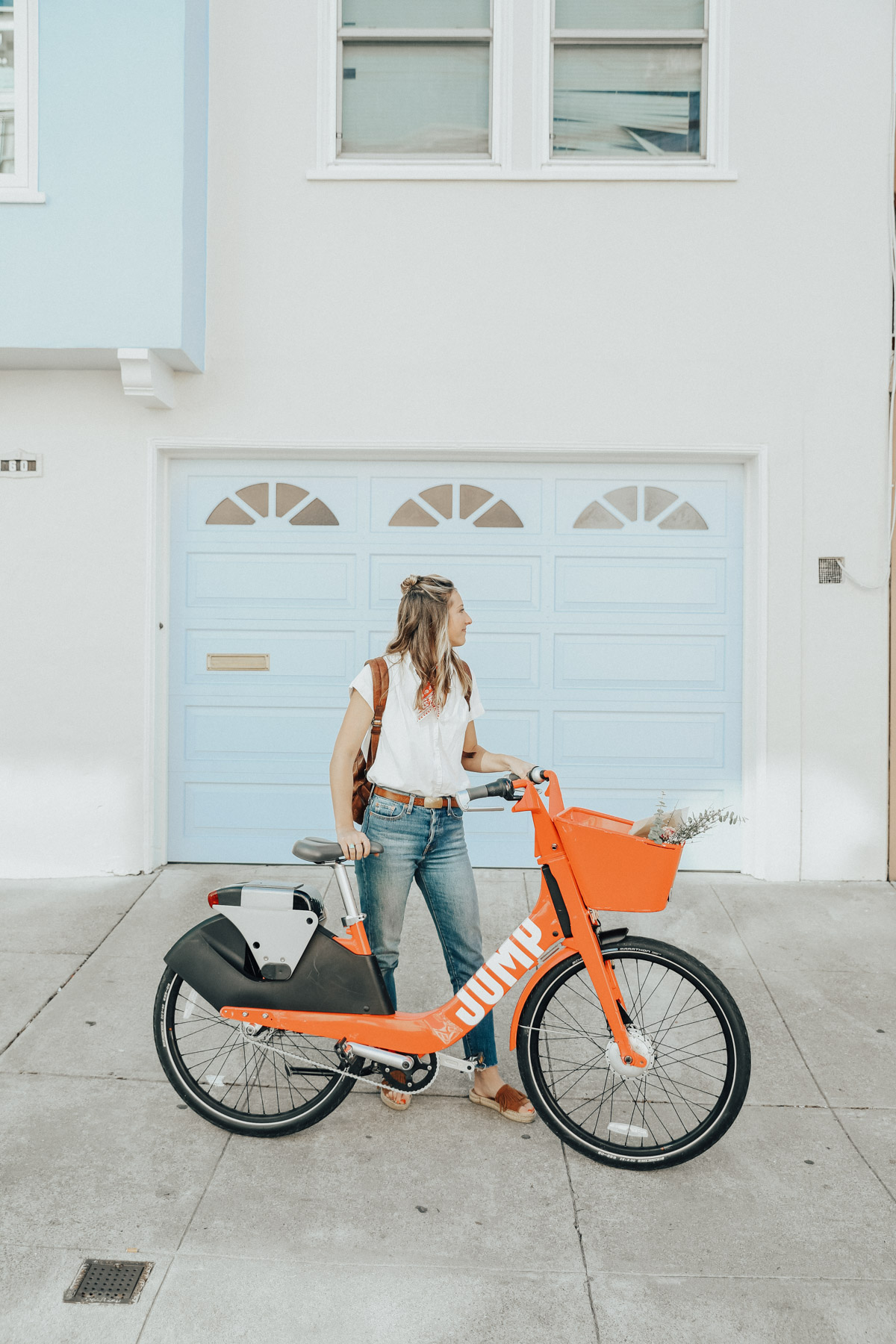 Picnic
While I love Polk St, it's not often that I venture south of Broadway. But I'm glad I did last week because I discovered the cutest little store called Picnic. It's filled to the brim with small home goods, yummy candles, and adorable gifts. It even has a whole other section with cute clothes and jewelry. Even better, it's super affordable!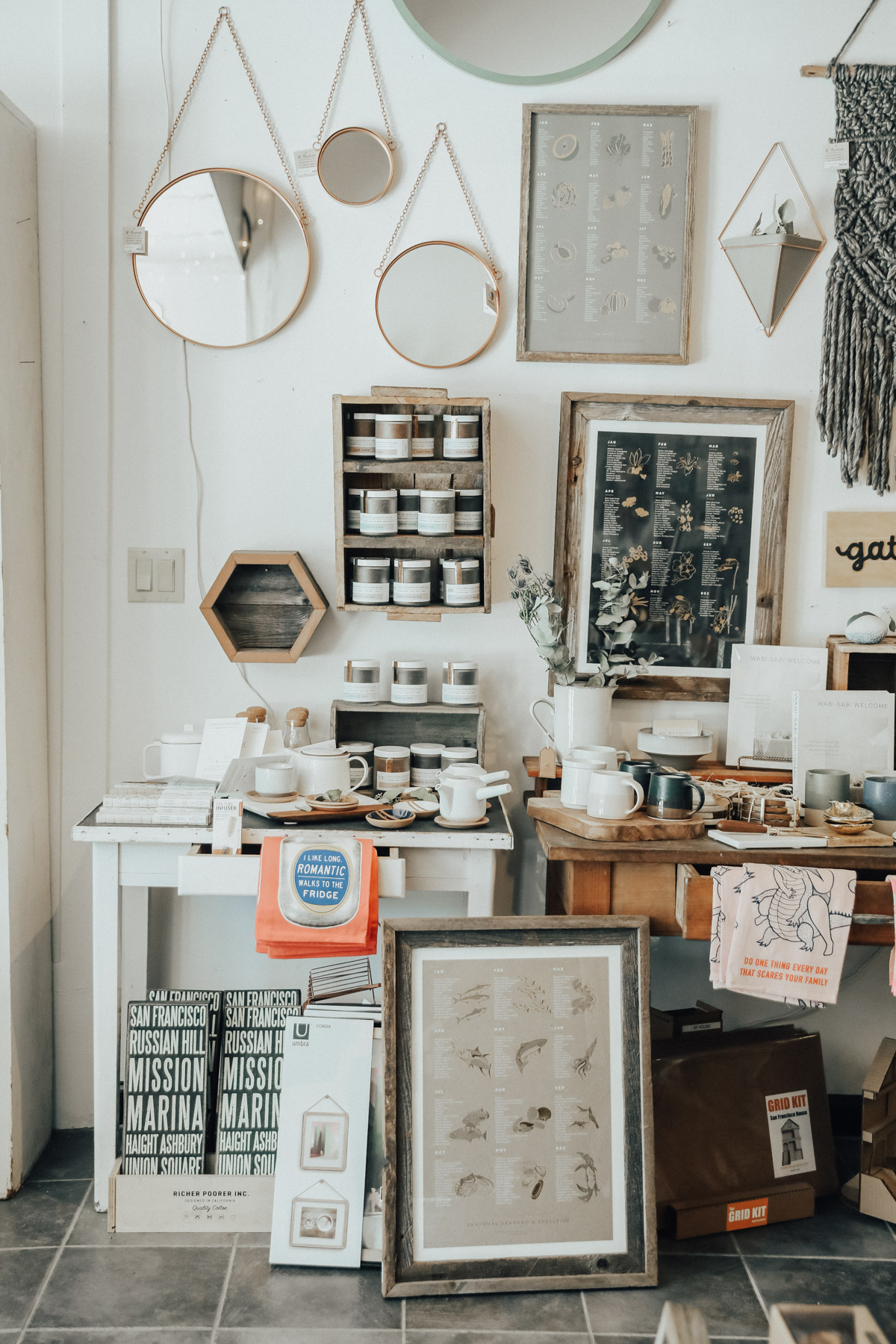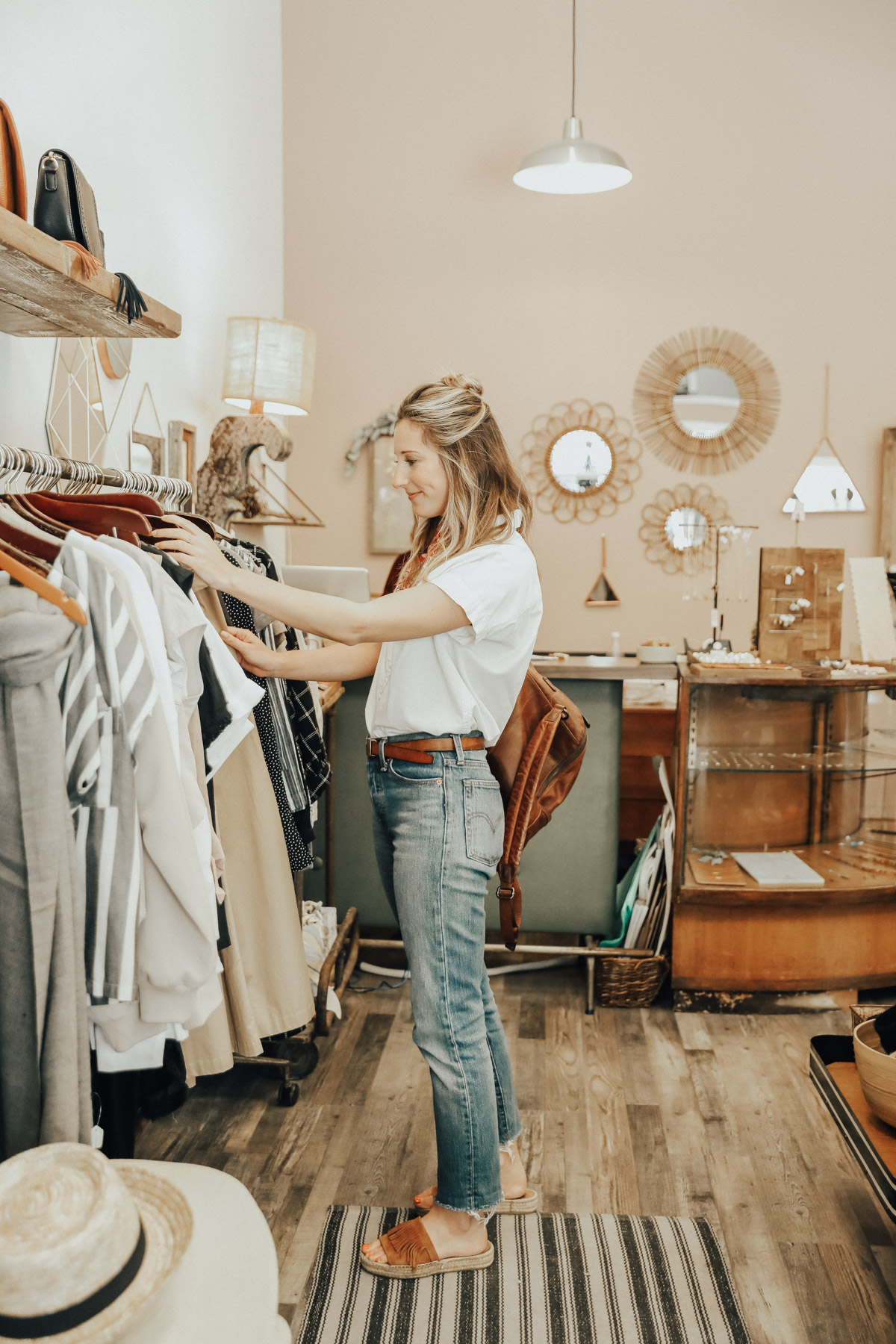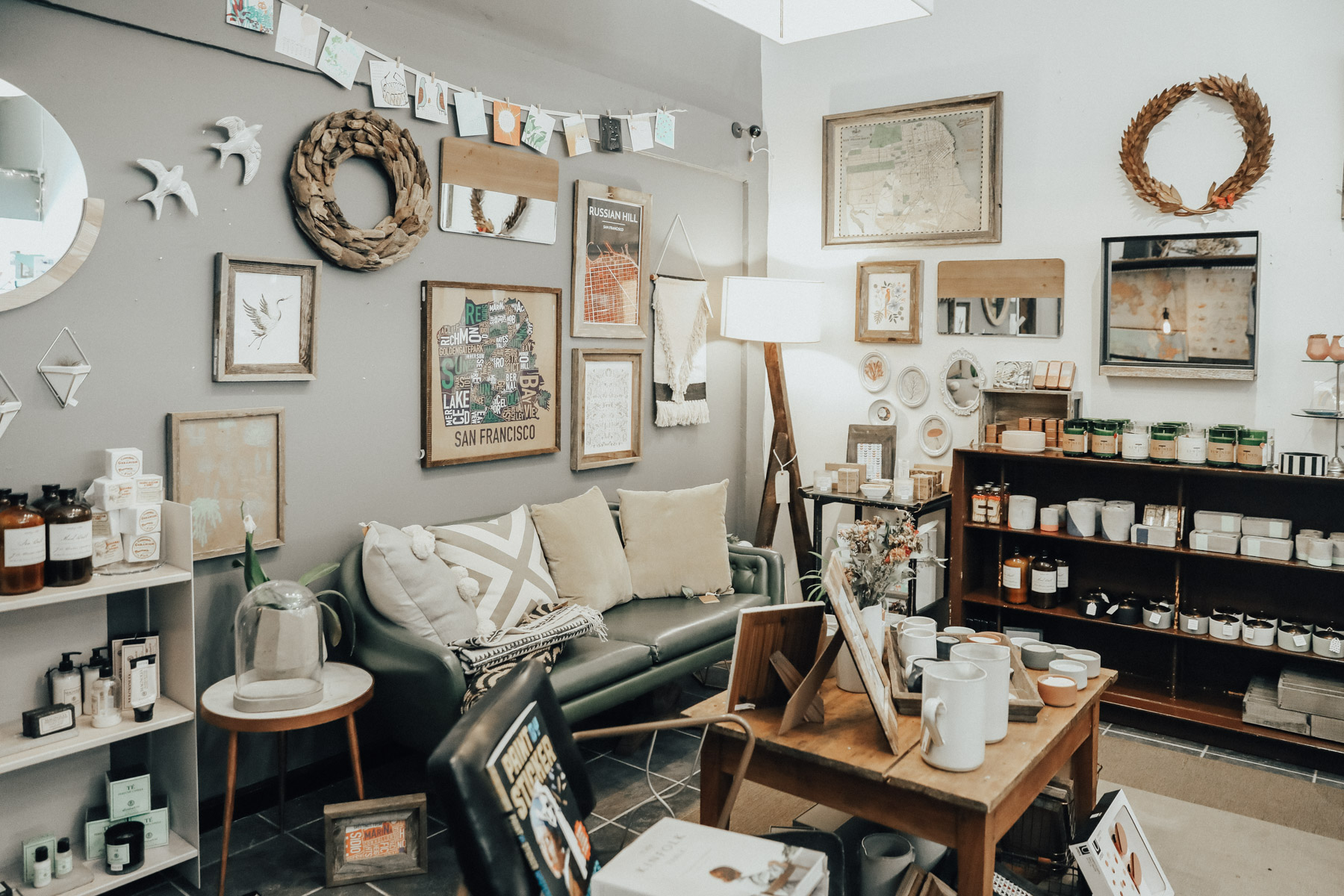 The Ice Cream Bar
That ice cream shop right out of the '30s I mentioned? Oh, it exists. Head to Cole Valley and walk back in time in The Ice Cream Bar. With the authentic decor of a 1930's soda fountain and the insanely yummy homemade ice cream, The Ice Cream Bar is definitely a must-see!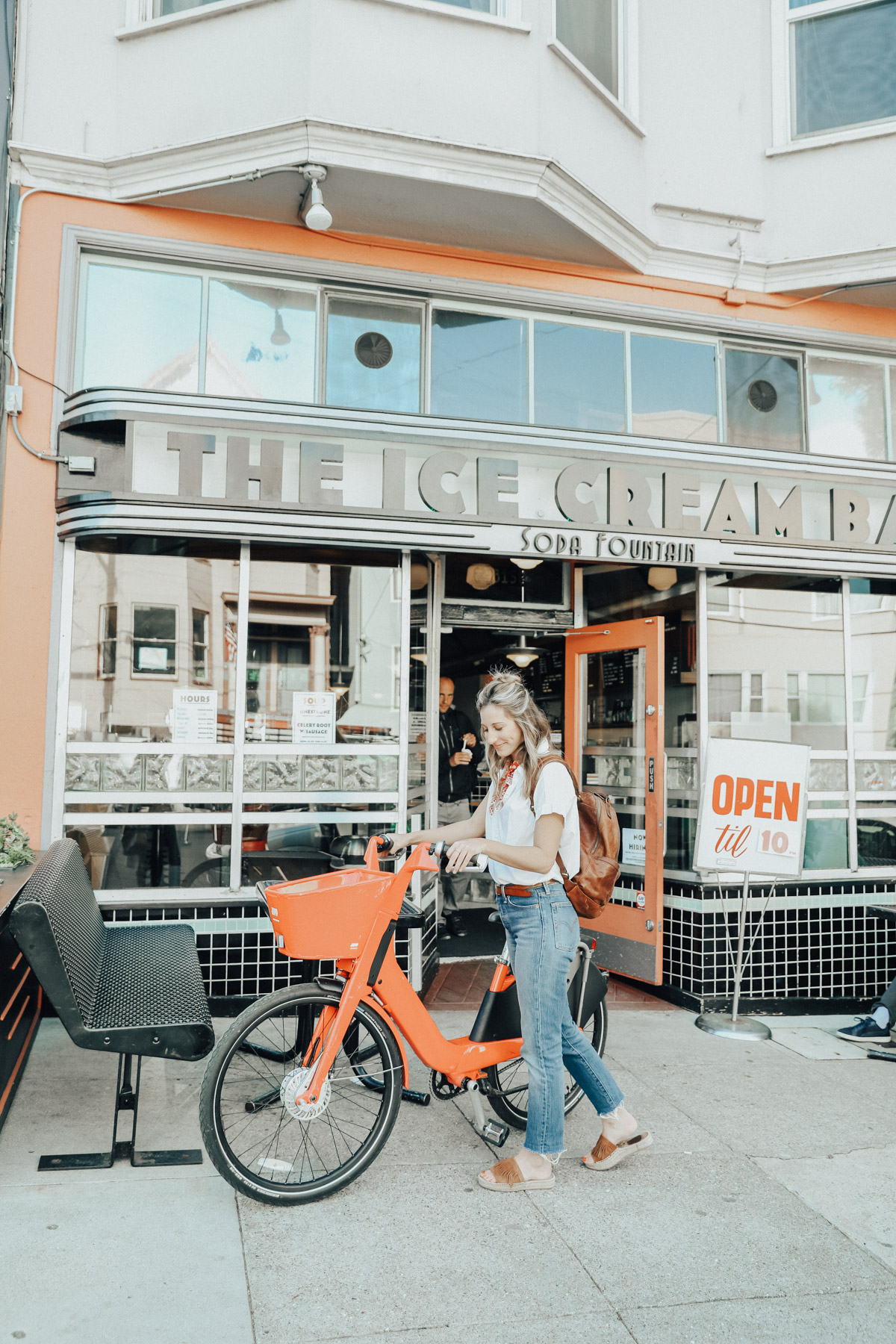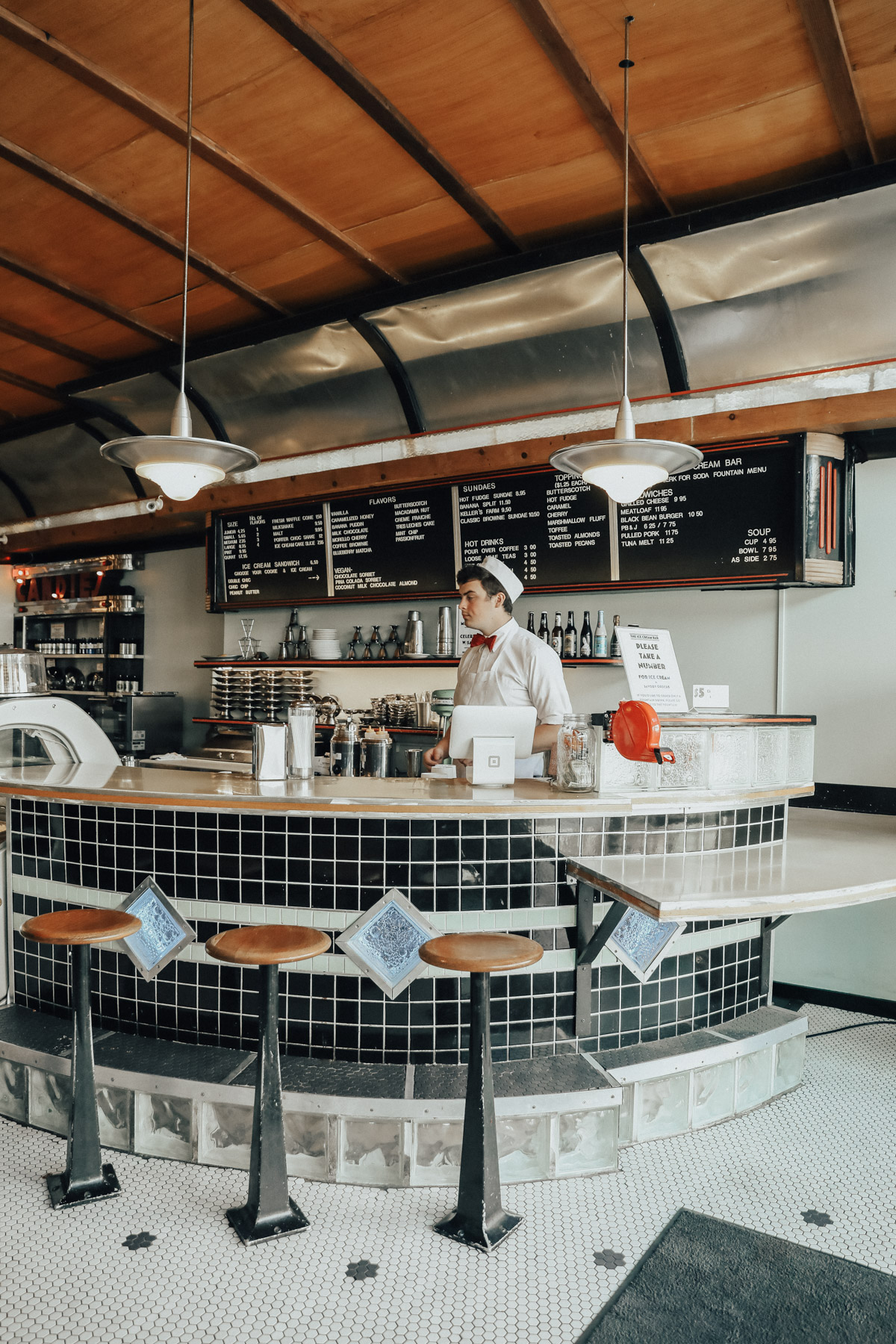 Groove Merchant Records
Lower Haight has tons of bars and restaurants, but it's also the home of the cutest little record store Groove Merchant Records. Nestled into a small space below an apartment building, this store is easy to miss. But next time you're riding around the neighborhood, park your bike and pop on in! You won't be disappointed.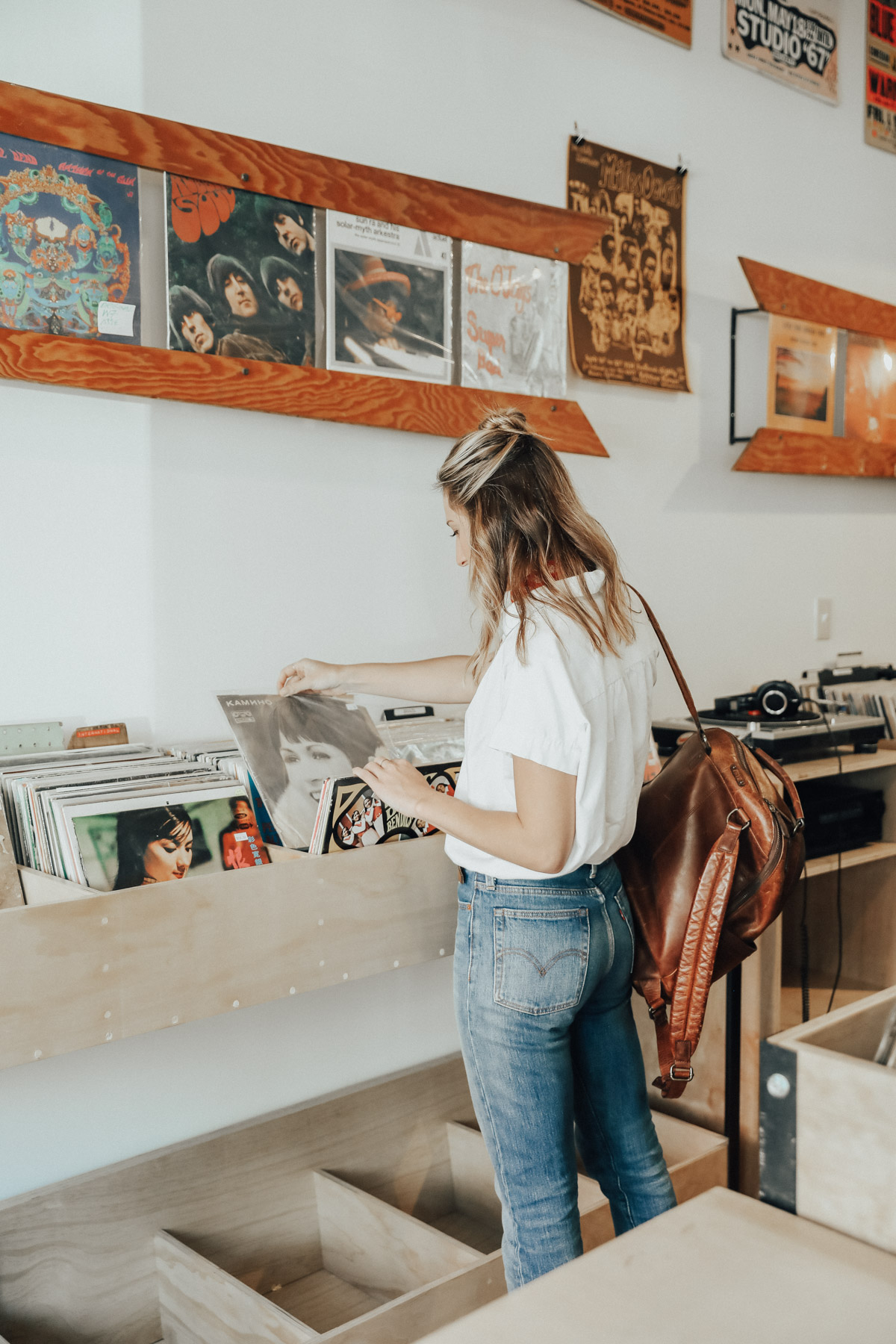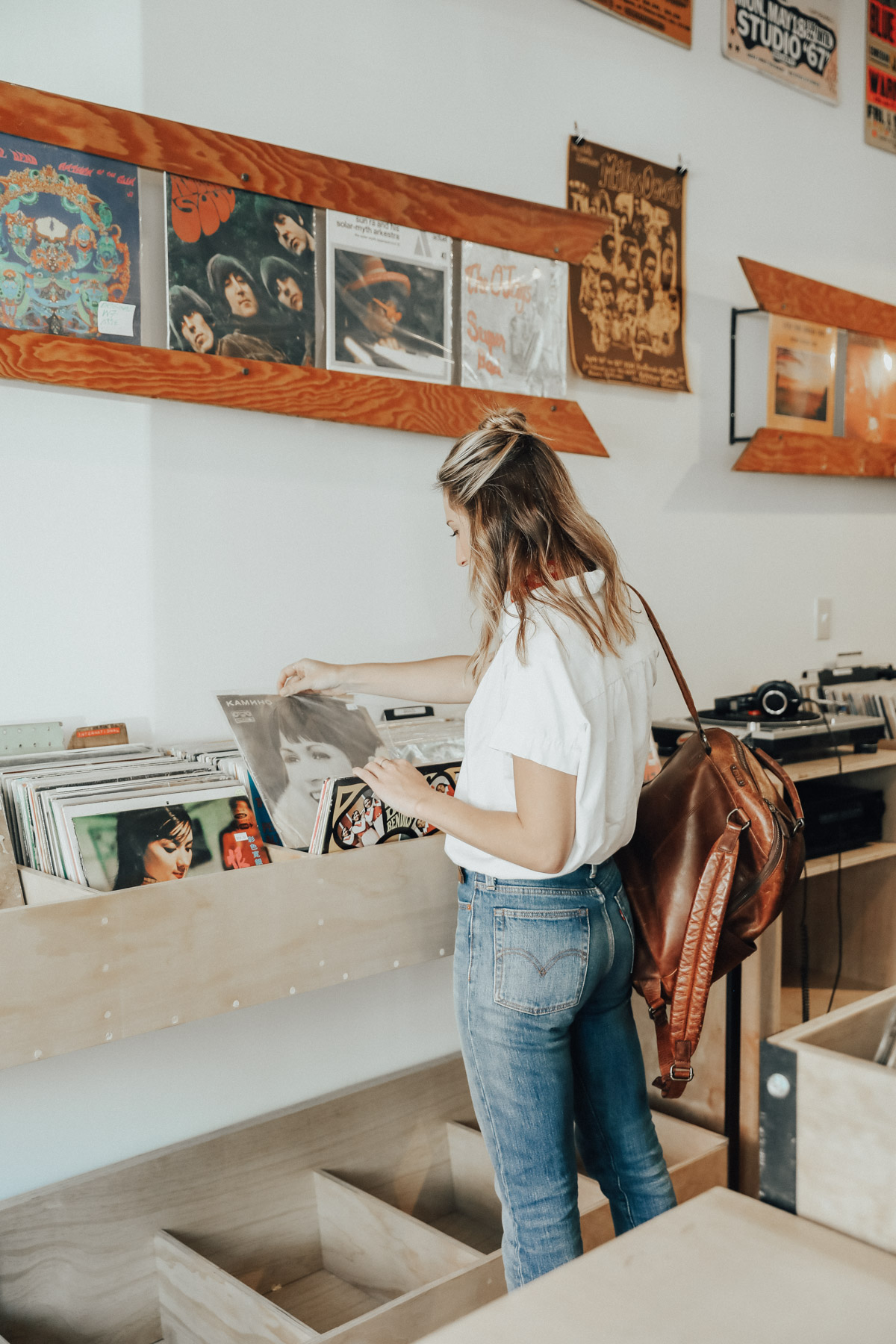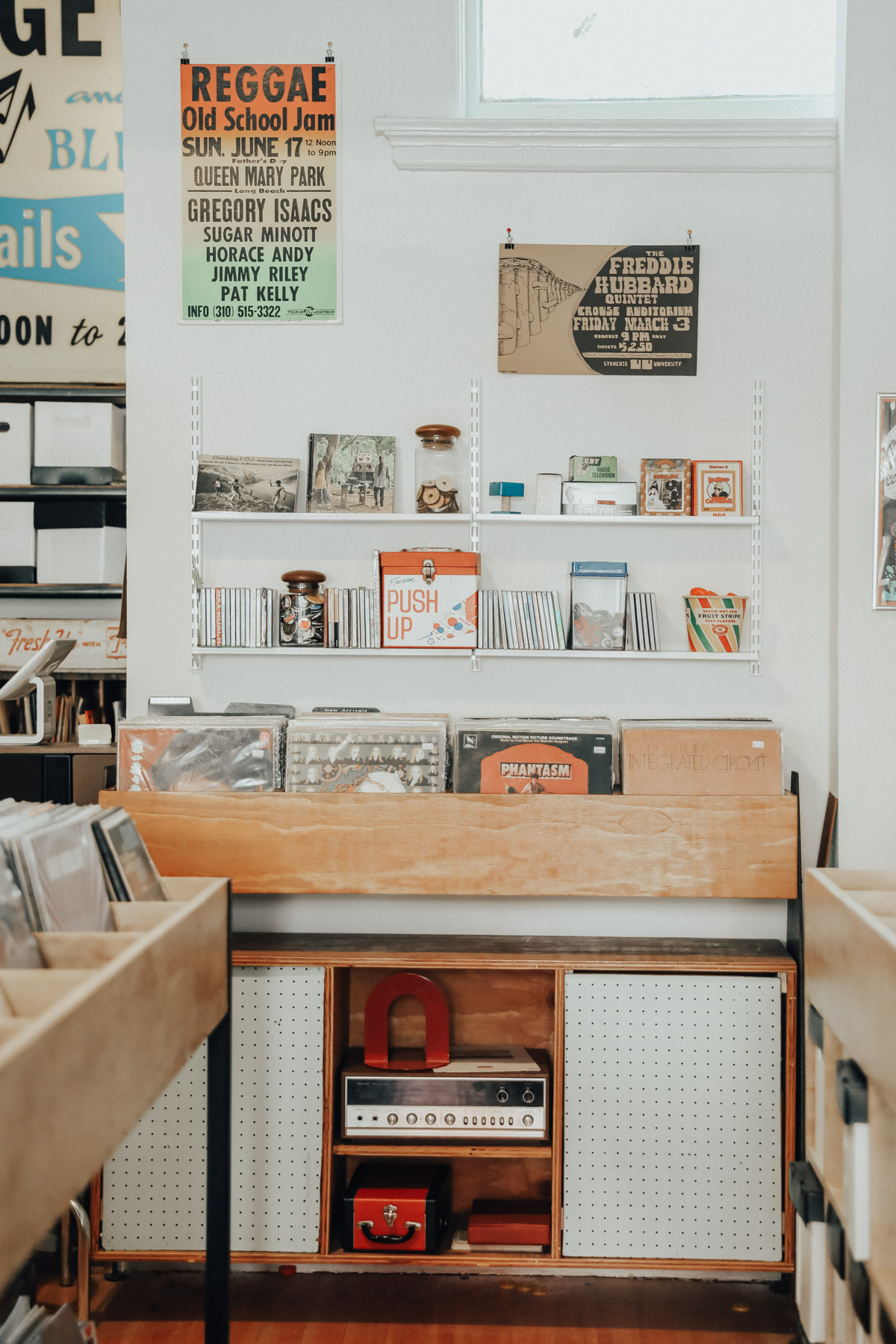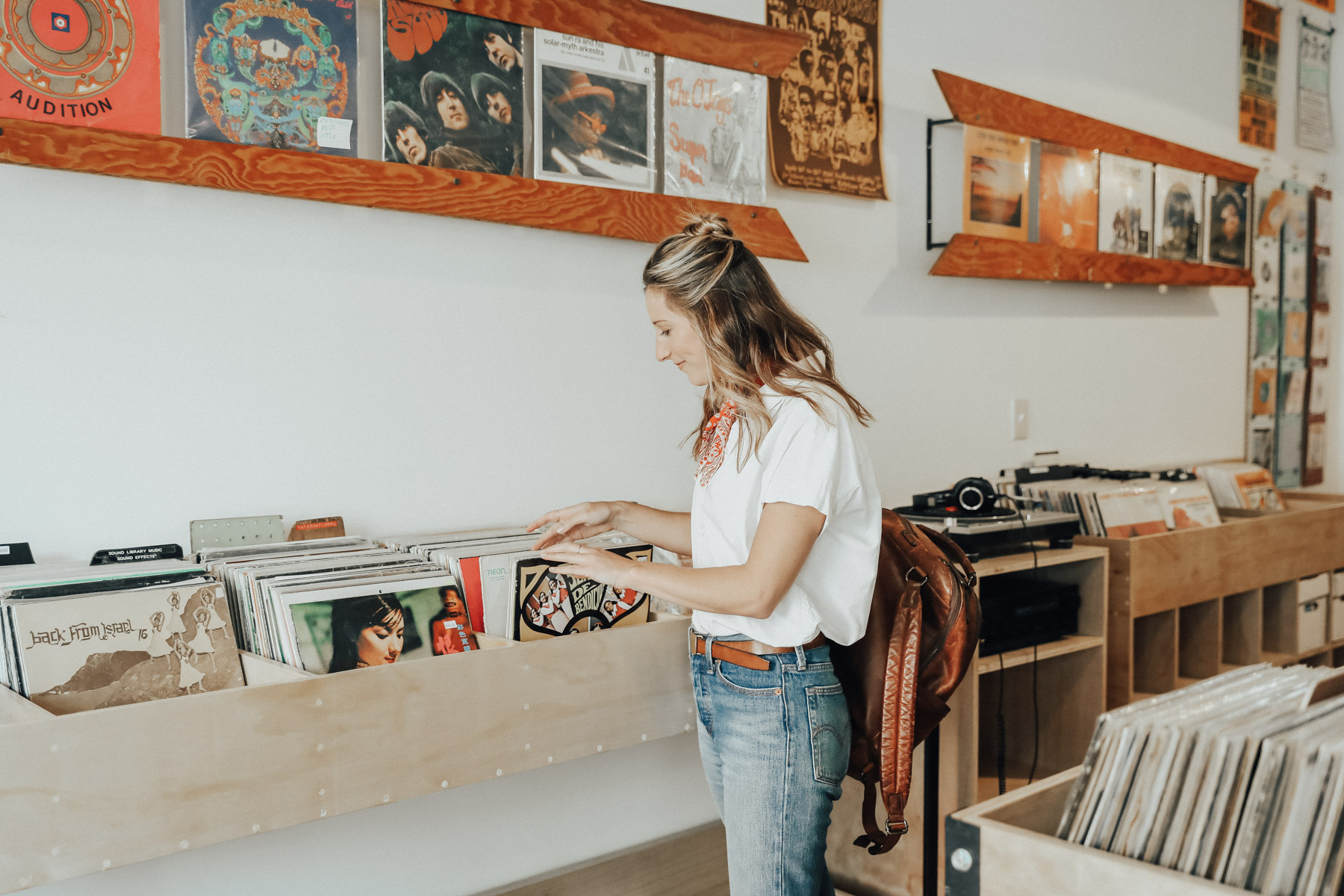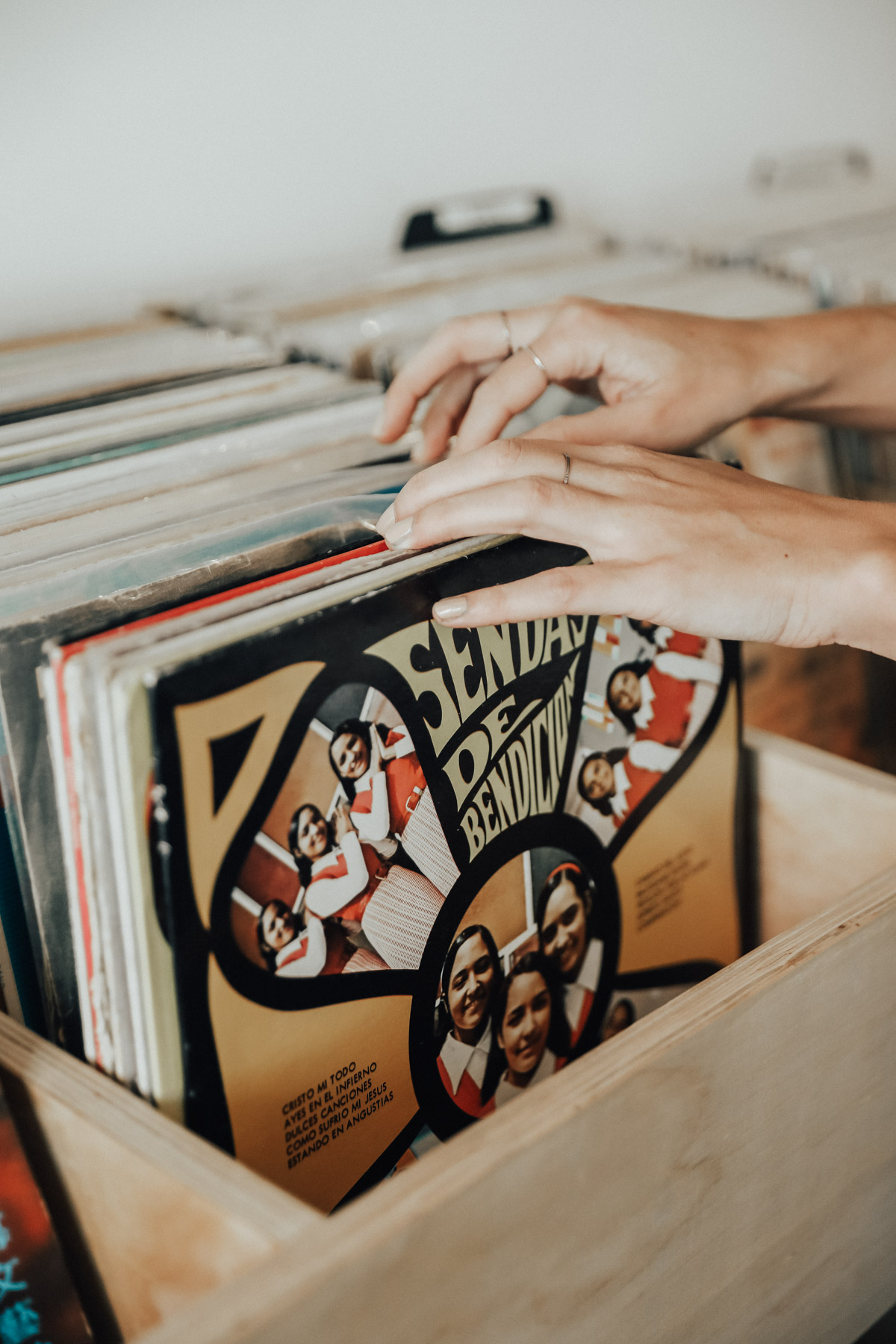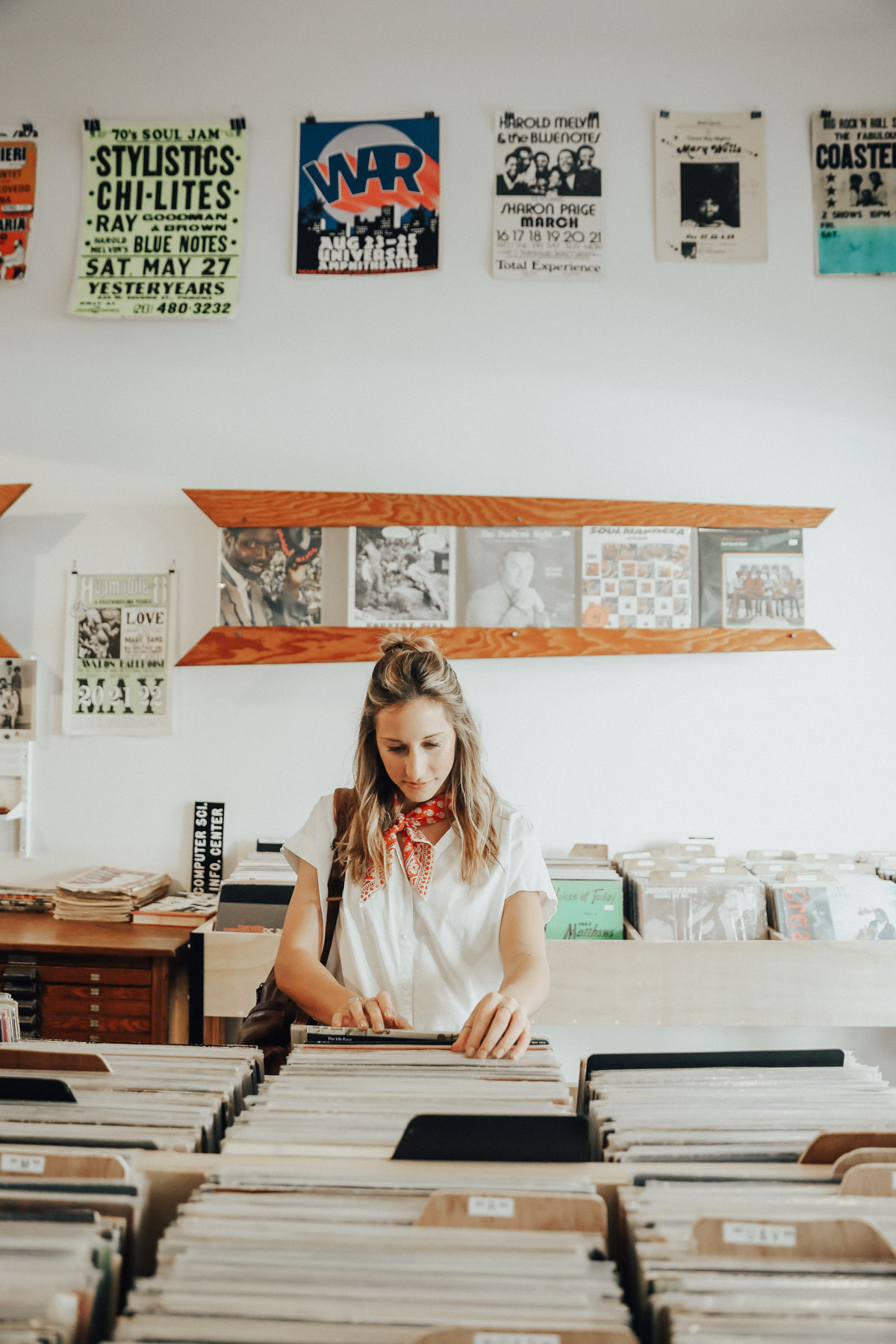 Ampersand
Just a few minutes down the street, hidden in the side streets of the Mission, you'll find the absolute cutest flower shop called Ampersand. Head down Albion St and you'll come across those bright turquoise barn doors. Inside you'll find a rustic, farm-style space filled with fresh florals and eclectic furniture. It's one of those hidden gems you might never find unless you were looking for it.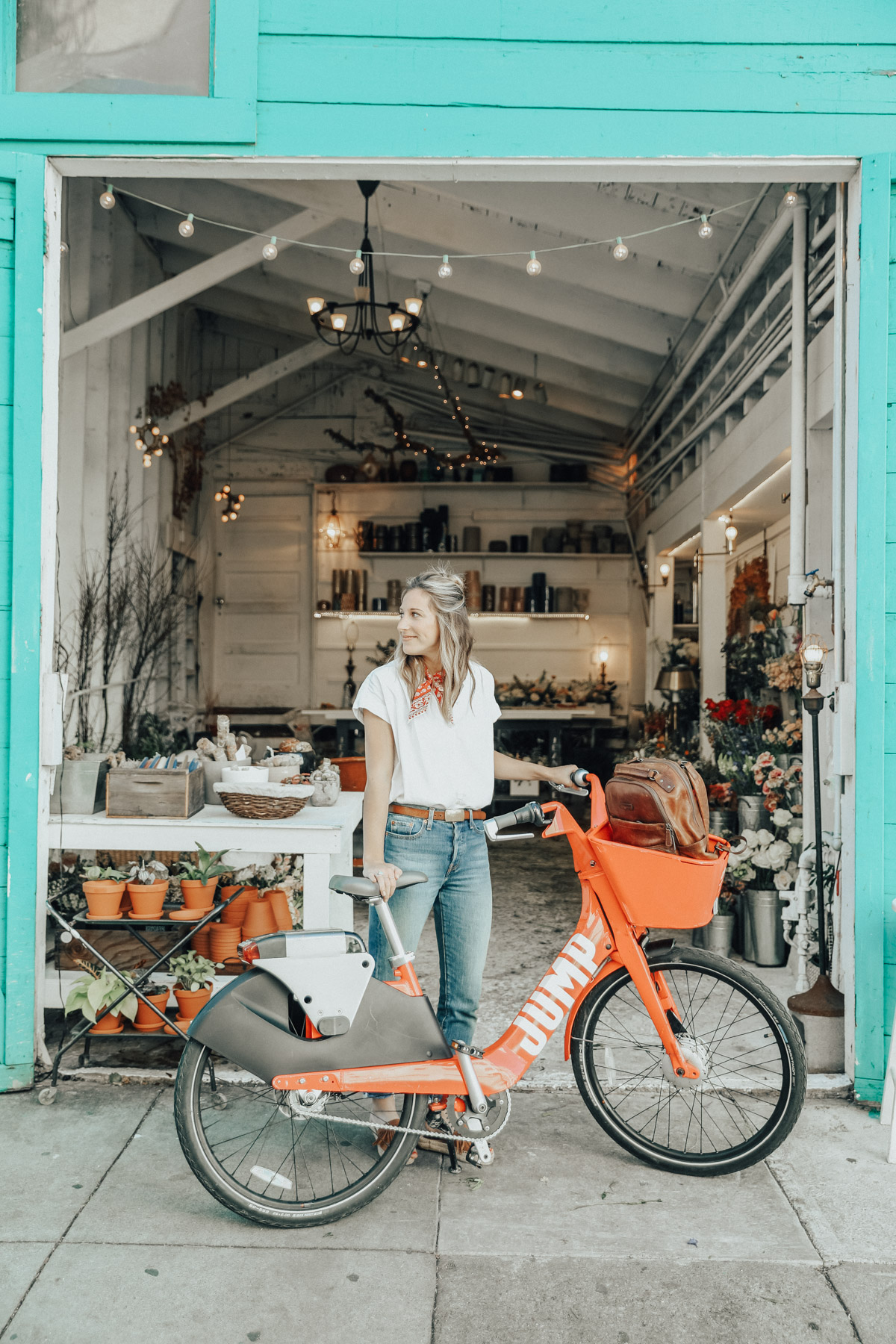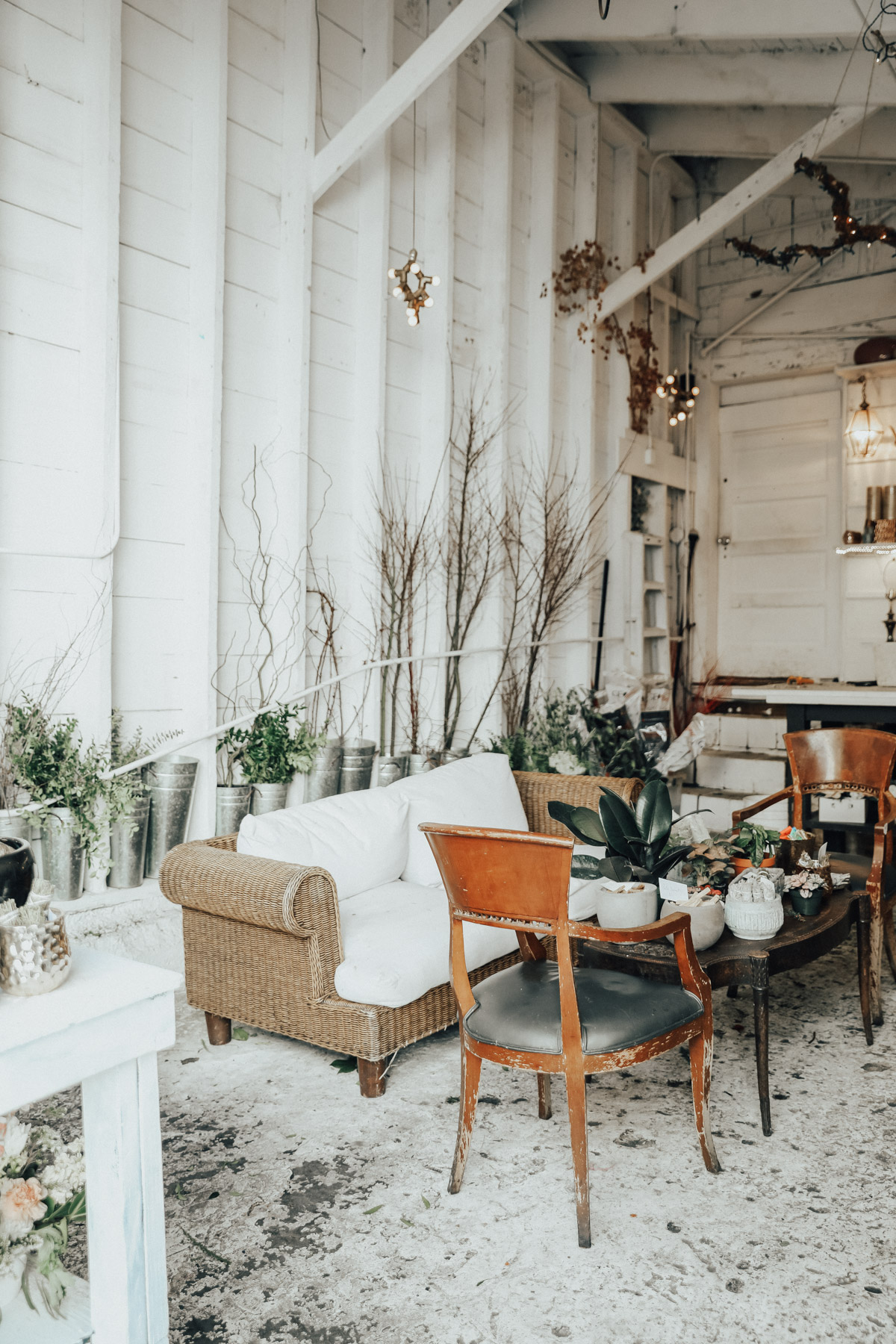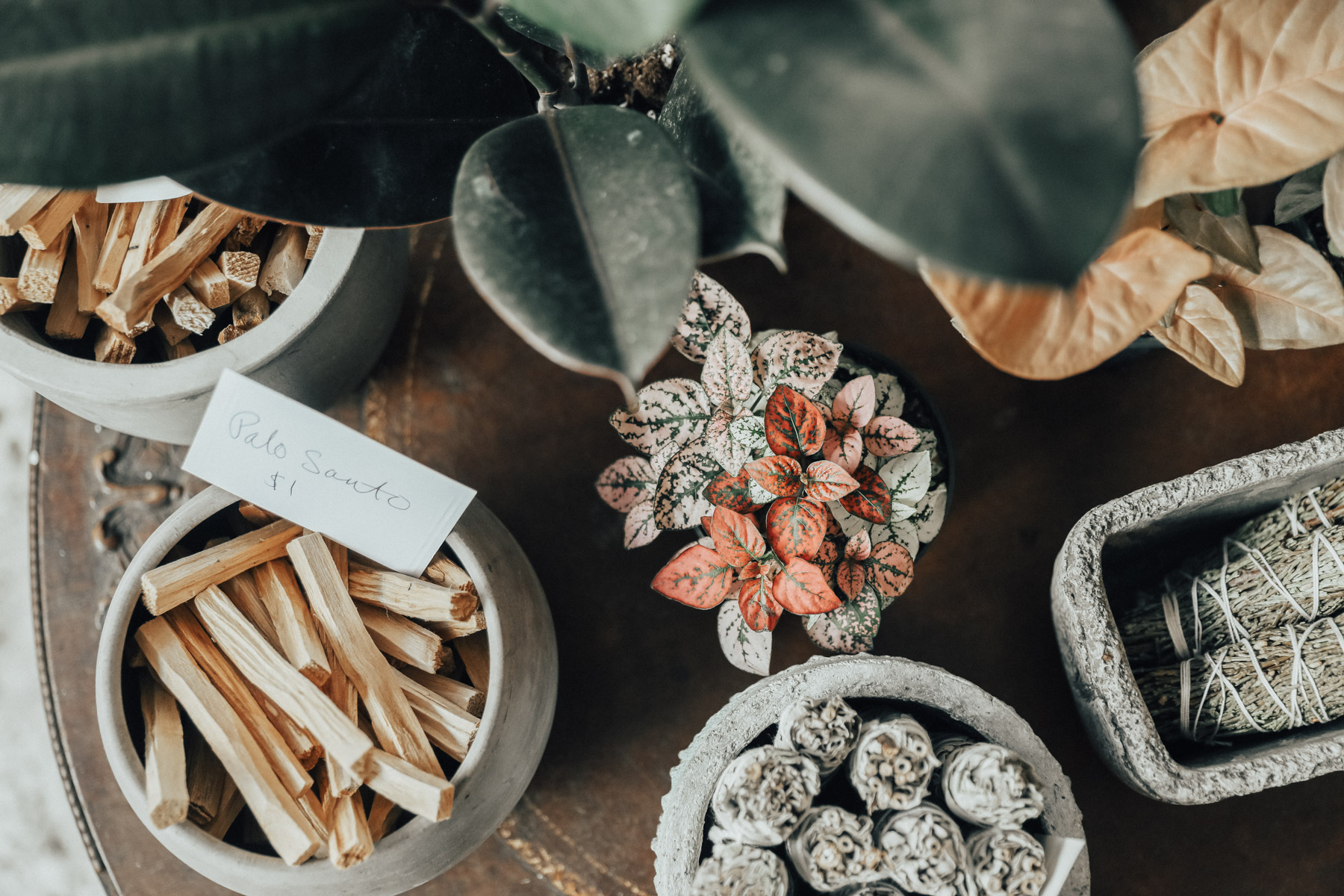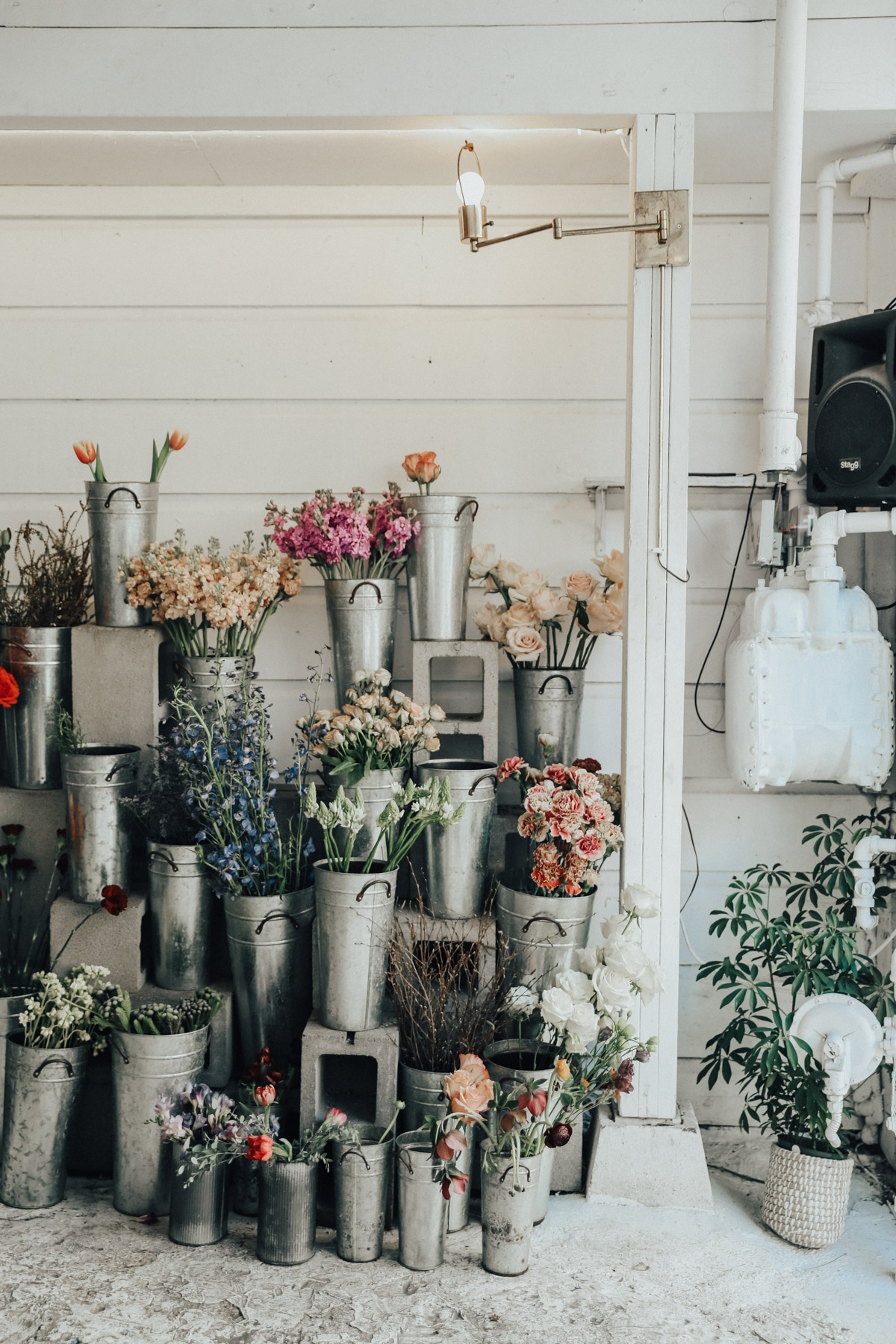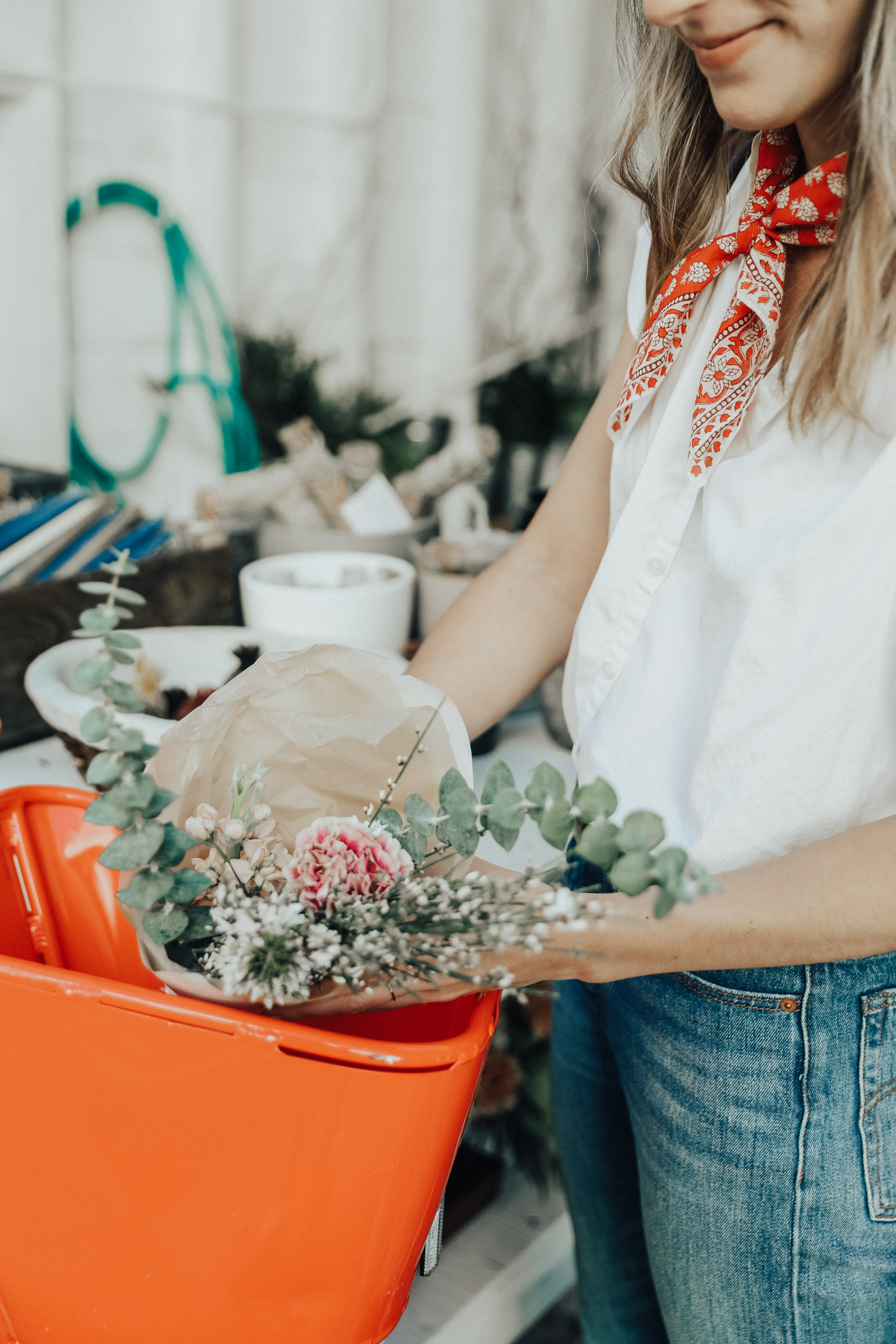 The Perish Trust
Last but not least, quite possibly my favorite little shop in all of San Francisco, The Perish Trust. Right next to The Mill on Divisadero, you'll find this hidden gem of a store. I think it often gets overlooked because The Mill has such a presence on that block, but The Perish Trust is one of those places I never get sick of. It's filled with eclectic home goods, coffee table books, kilim blankets, vintage clothing, unique beauty products, turquoise jewelry — and the list goes on! Walk to the back and you'll find a mini kitchen with ceramic mugs, wooden accessories, and endless inspiration.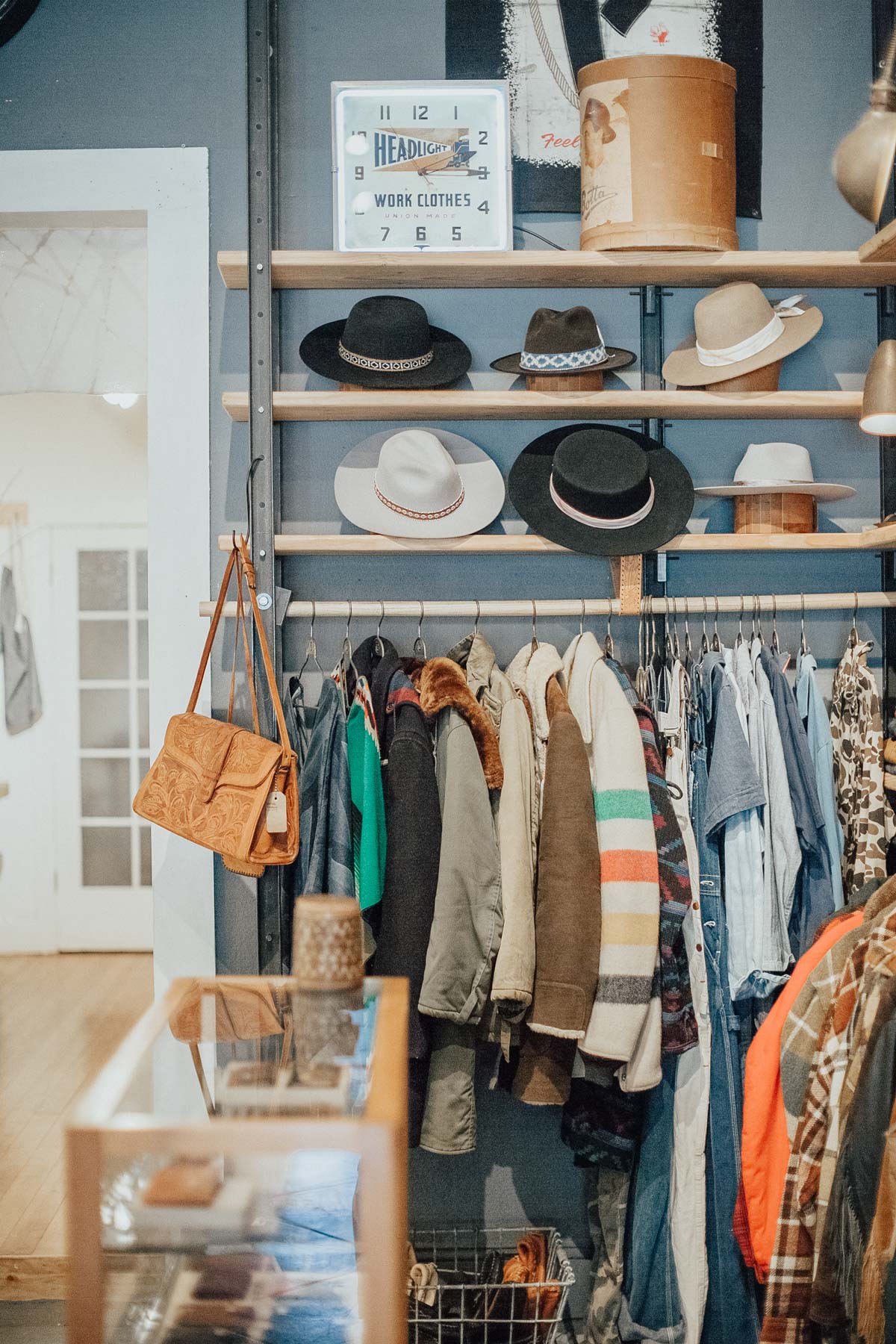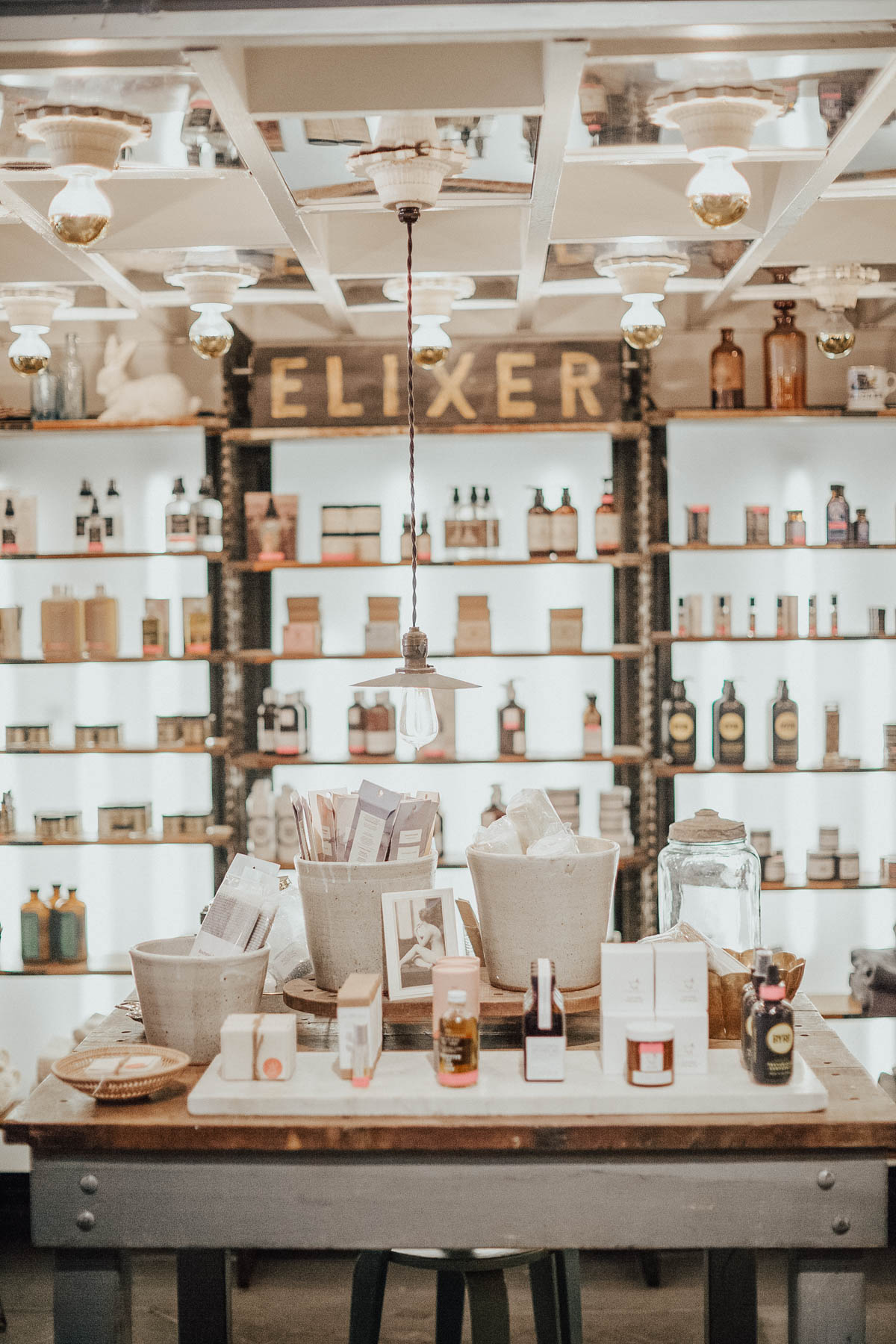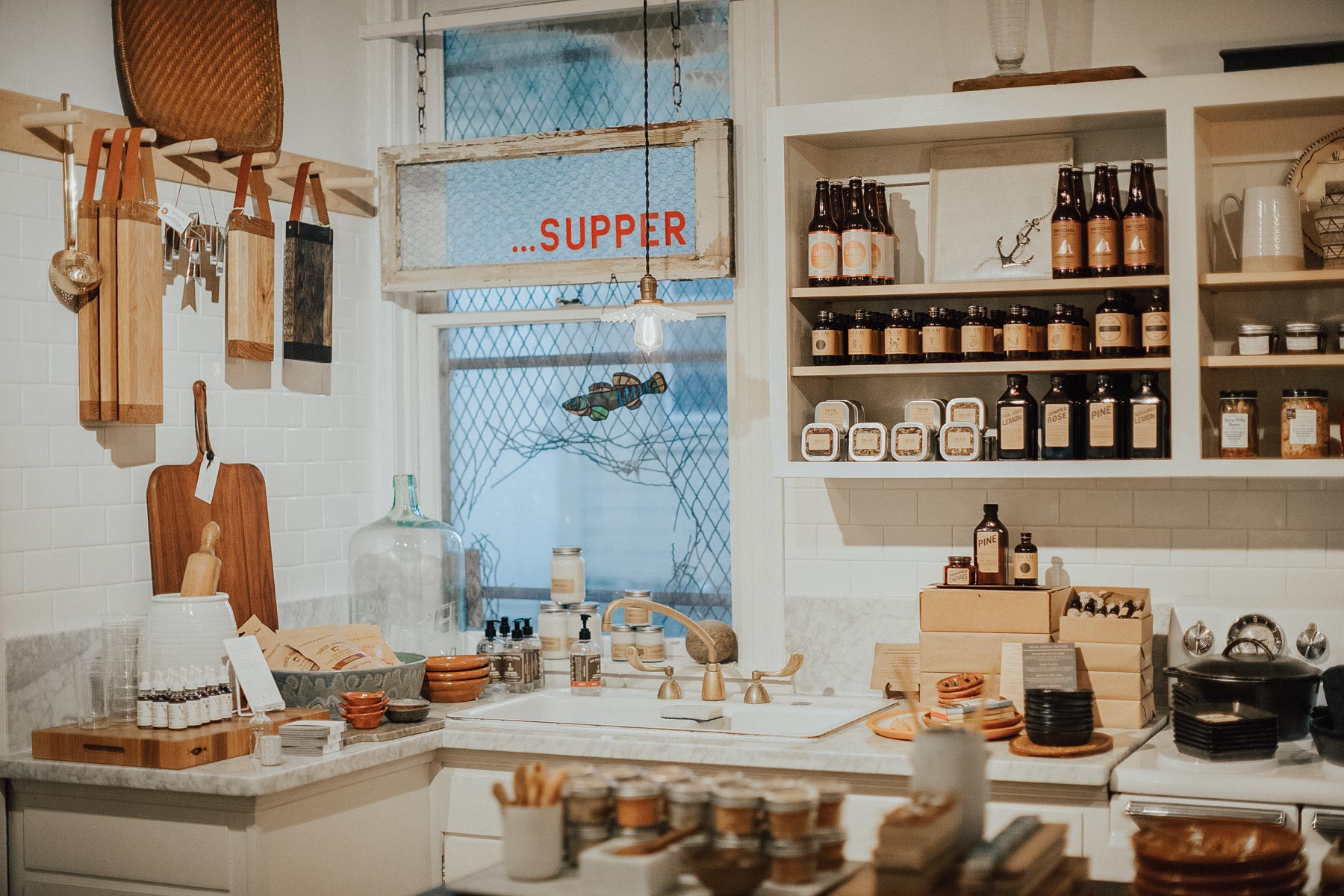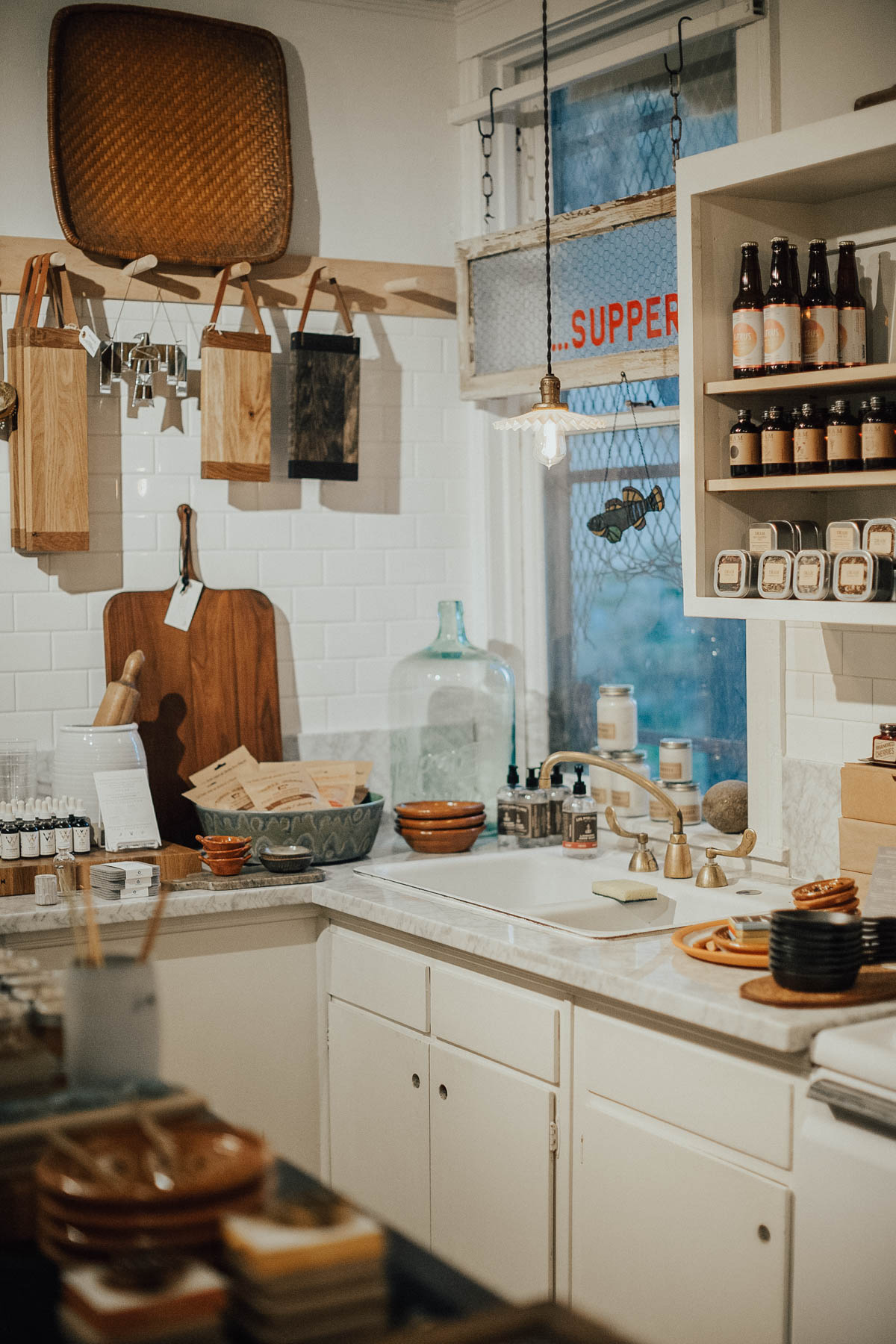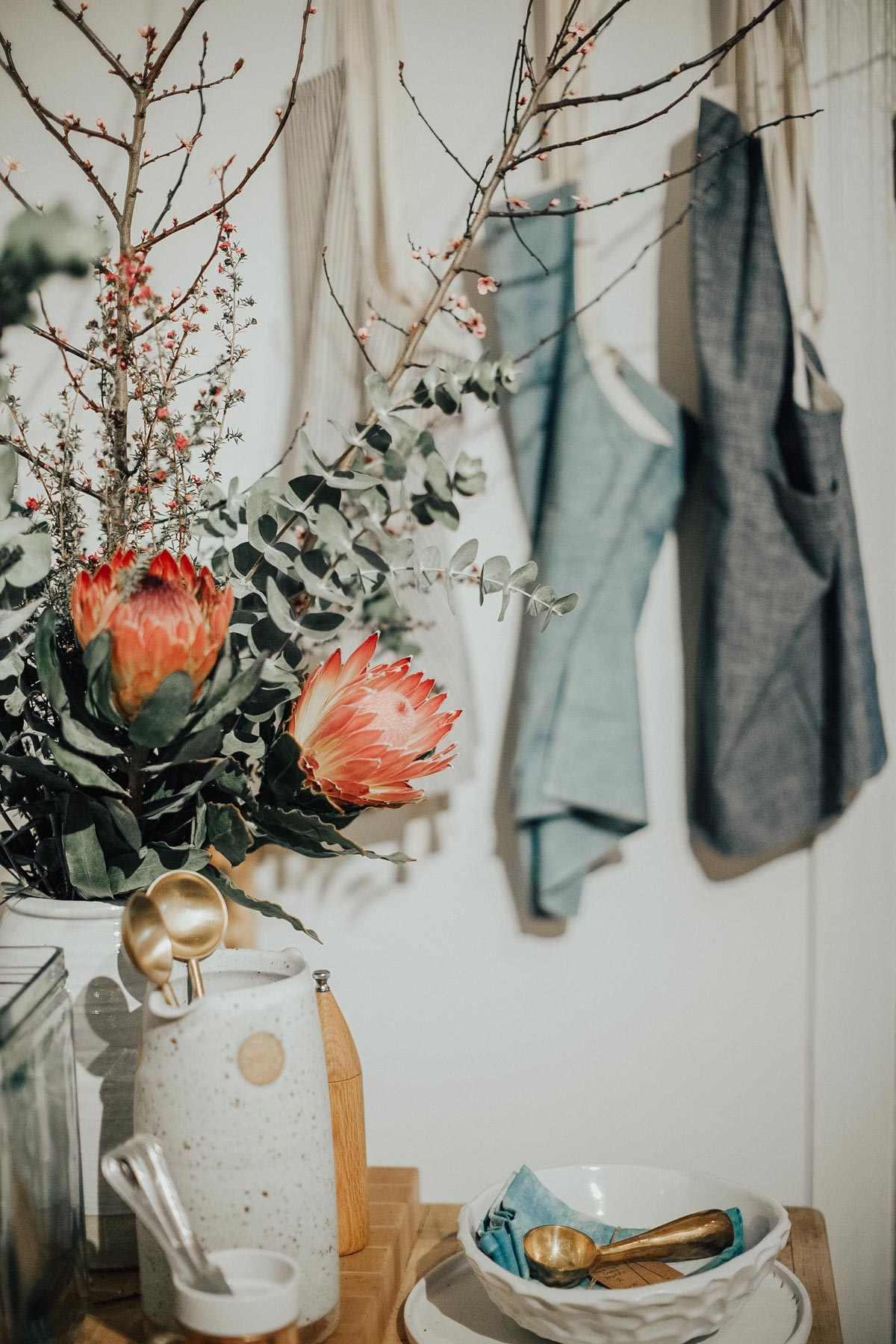 Next time you're ready to explore San Francisco, definitely try booking an e-bike in the Uber app!
And keep an eye out for Uber Bike around San Francisco :).
What are some of your favorite hidden gems in your city??
Thank you to Uber for sponsoring this post.