Dating & Relationships
3 Reasons It's Great to Be Single on Valentine's Day
posted on February 4, 2016 | by Amanda Holstein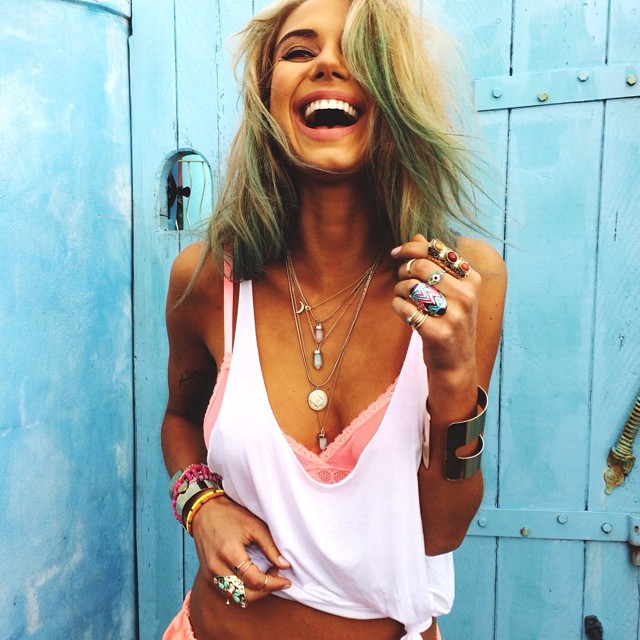 I've been in a relationship for the majority of my adult life (wow, that's weird to say out loud), so when I had my two years of living the single life, I think I was able to appreciate it more. One thing I realized was that it's actually really awesome to be single on Valentine's Day.
In fact, I don't know why there's so much negative stigma around being single on Valentine's Day at all! It's about love, right? And love comes in many forms, not just in that of a committed relationship. You love your family, your friends, and most importantly, yourself. So if you're starting to feel those V-Day blues, stop right there and read these three reasons why it's great to be single on Valentine's Day.
1. It's the best night to go out
I mean, think about it. Everyone who goes out on Valentine's Day is pretty much single and typically looking for love. So get dressed up with your girls and plan a fun night out. Meet new people, have fun flirting, and enjoy the independence of single life! And who knows, you may meet someone while you're at it :).
2. There's no pressure
The problem with Valentine's Day when you're in a relationship is that there's so much pressure for it to be romantic and special. Enjoy the fact that you get to avoid those high expectations and create any sort of experience you want.
3. Love includes self-love
As I mentioned earlier, Valentine's Day is about love, and self-love is the most important of them all. Before you can do anything — have a satisfying career, be in a healthy relationship, make a big life change — you need to be able to love yourself. So even if your Valentine's Day includes a night at home on your own, enjoy that time alone and focus on making you happy.
Don't get me wrong, I am very happy and grateful to be in the relationship I'm in, but that shouldn't mean you single ladies get the short end of the stick! I hope you enjoy your Valentine's Day, no matter your relationship status!