Fitness
Fun Things To Do
How Boxing Got Me Out of My Workout Rut
posted on January 24, 2018 | by Amanda Holstein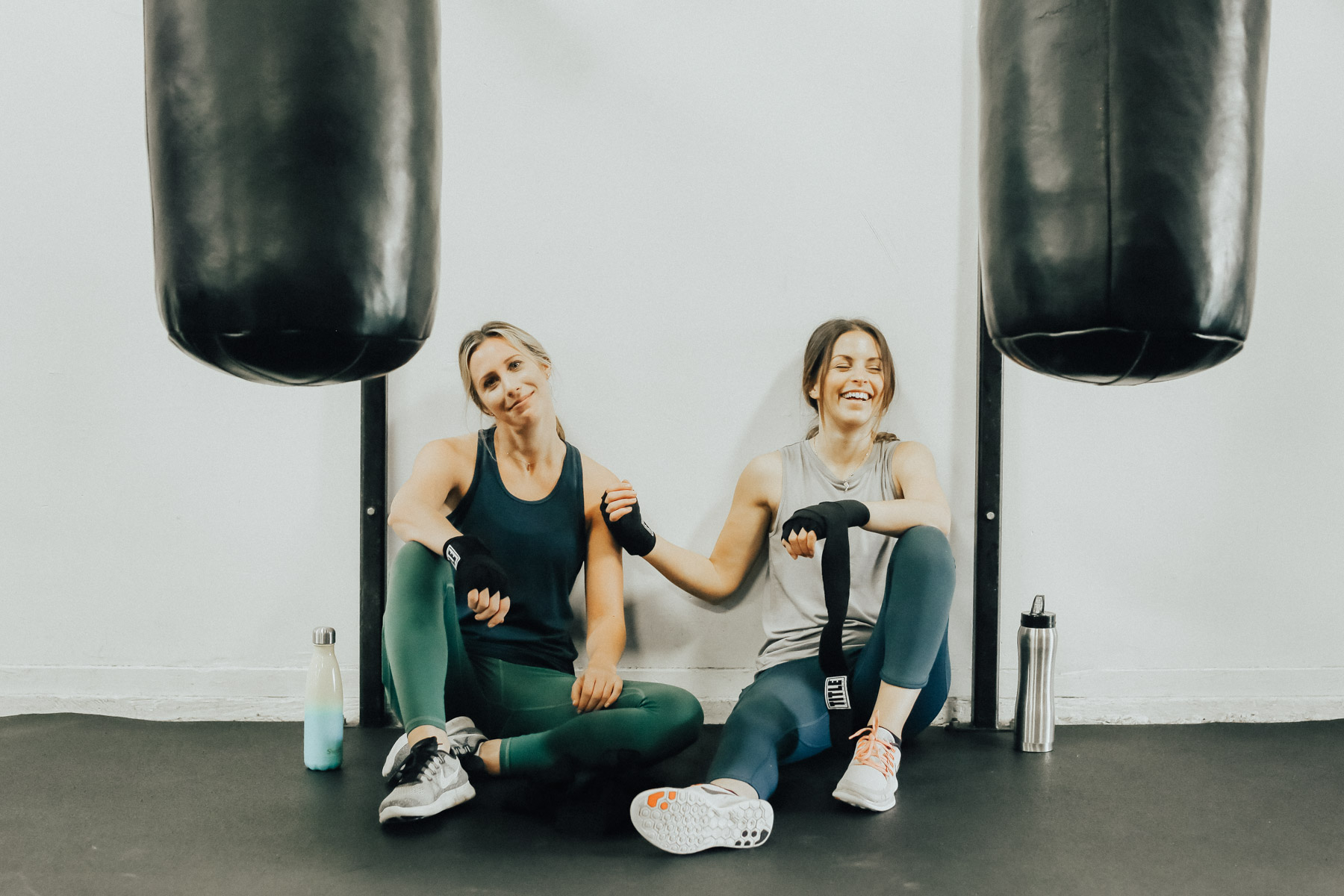 When it comes to trying a new workout, I'm pretty much up for anything. I loved just about every sport growing up and enjoy the challenge of trying to master something new. But it's easy to get into a rut with your workouts when you're just trying to squeeze them into your schedule. So to push myself out of my routine of pilates & hikes, I decided to grab a friend and try something new. Alex, founder of On Our Moon, said yes to trying a new workout with me, without hesitation, for Athleta's #UpforAnything campaign. Seriously, I didn't even know what workout we were doing yet when I texted her! And I changed our plan like five times. But in the end, we decided on boxing at The Park Gym.
I'll admit, I was a little nervous about the class. I hadn't worked out in months (thank you, holiday season), so the idea of running laps around the gym was terrifying. Luckily, that was our first task. We literally ran laps around the entire gym, with our class, while other classes were going on. I felt like I was on my high school soccer team again and it was awesome. Terrifying for Alex, I think. But awesome ;).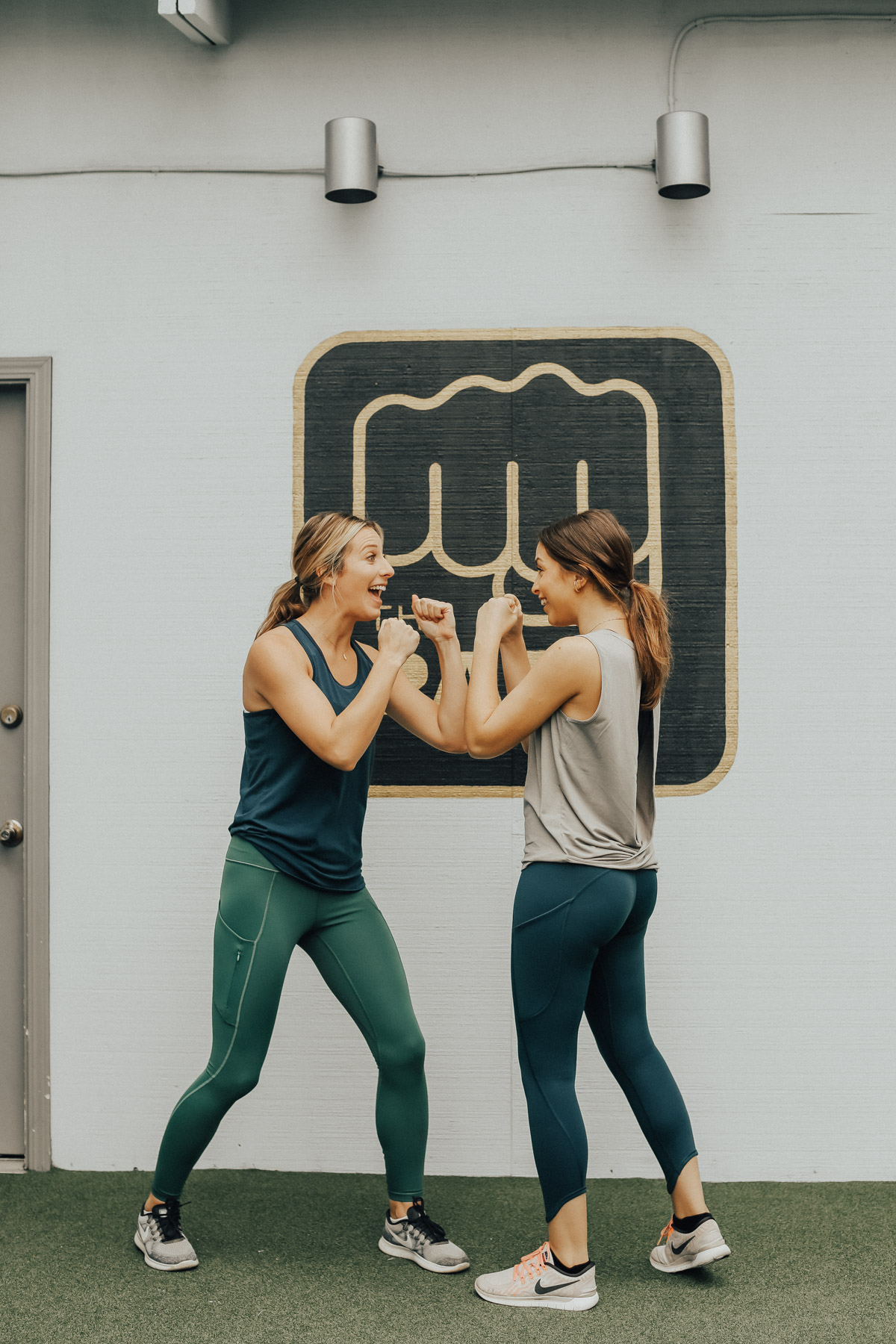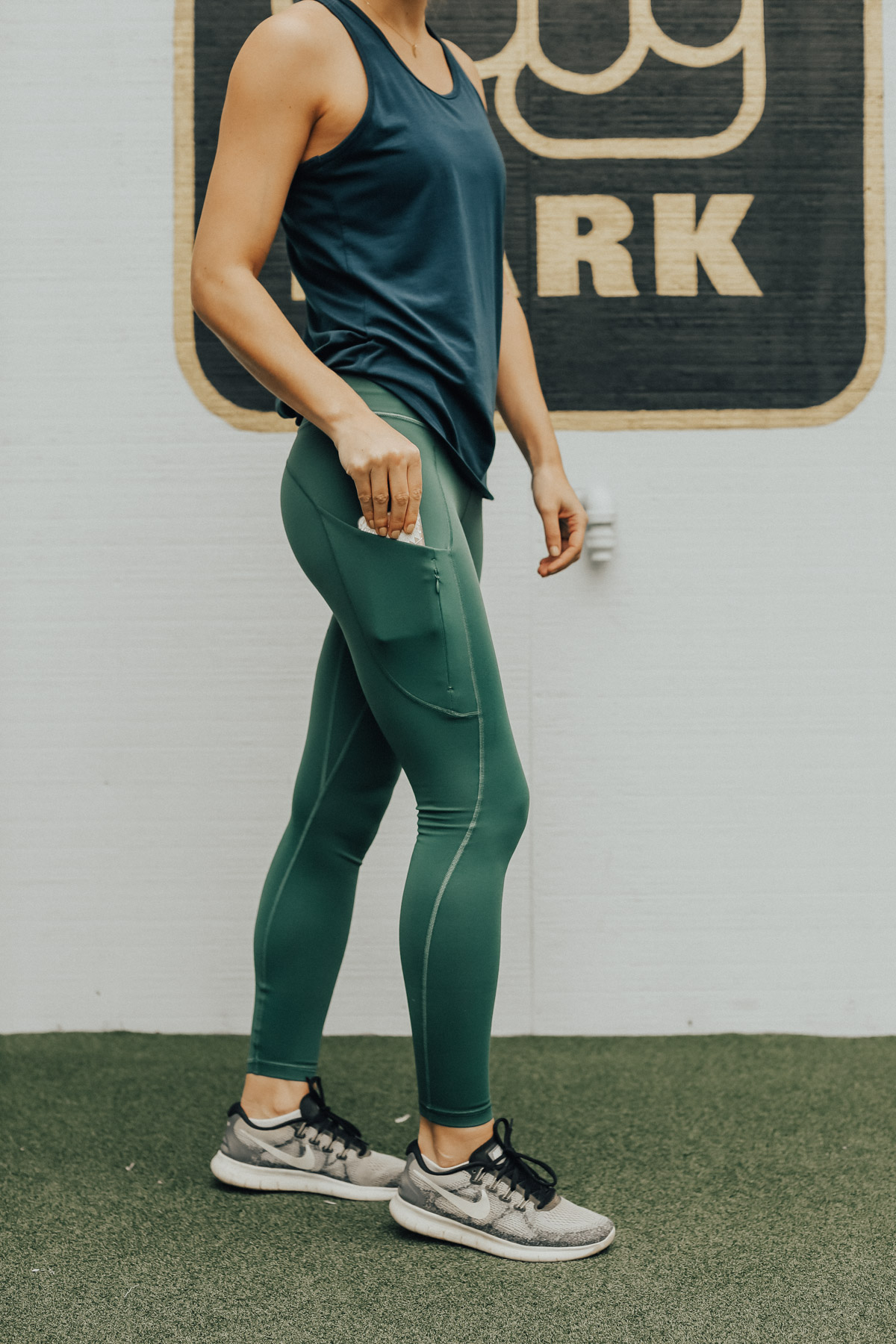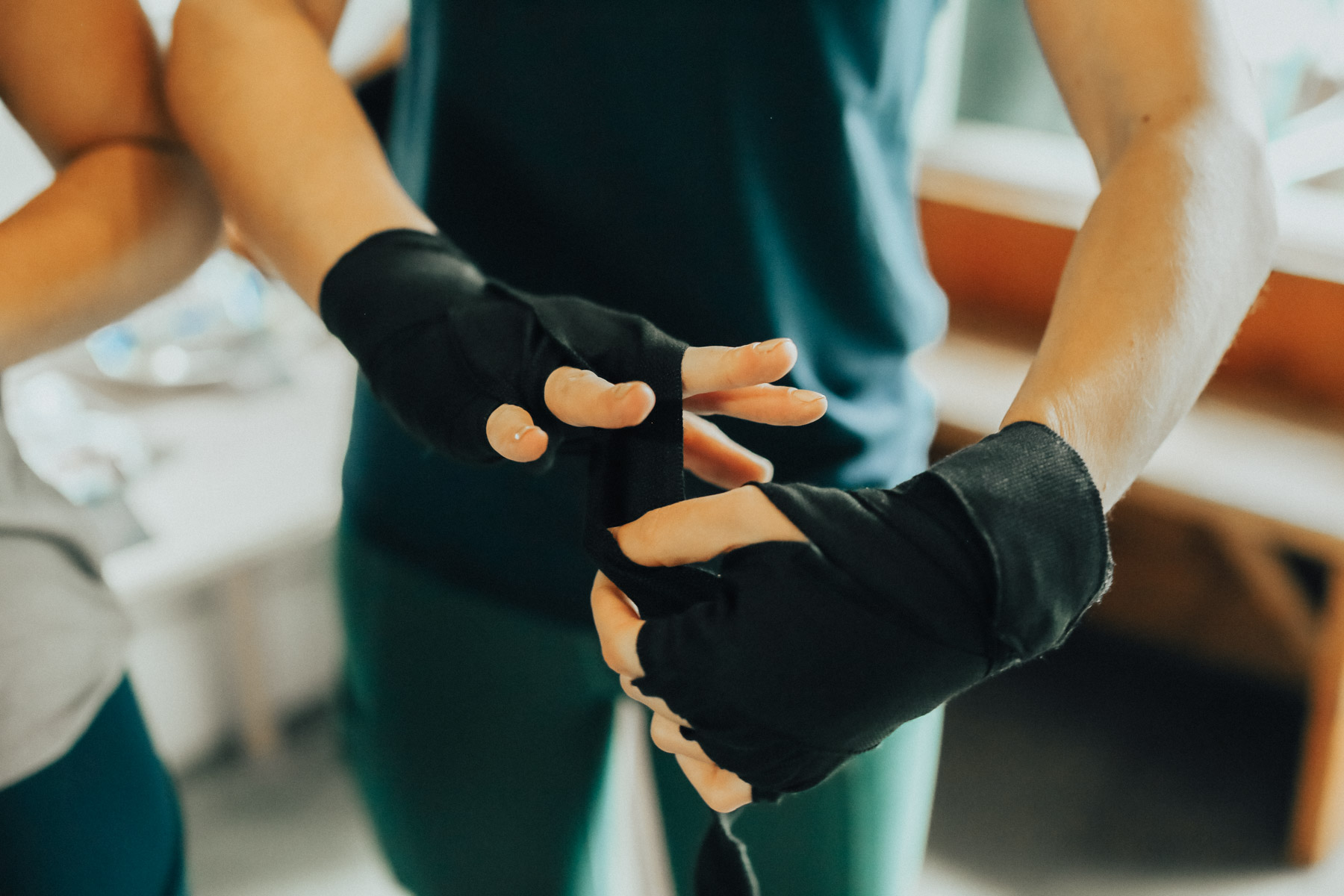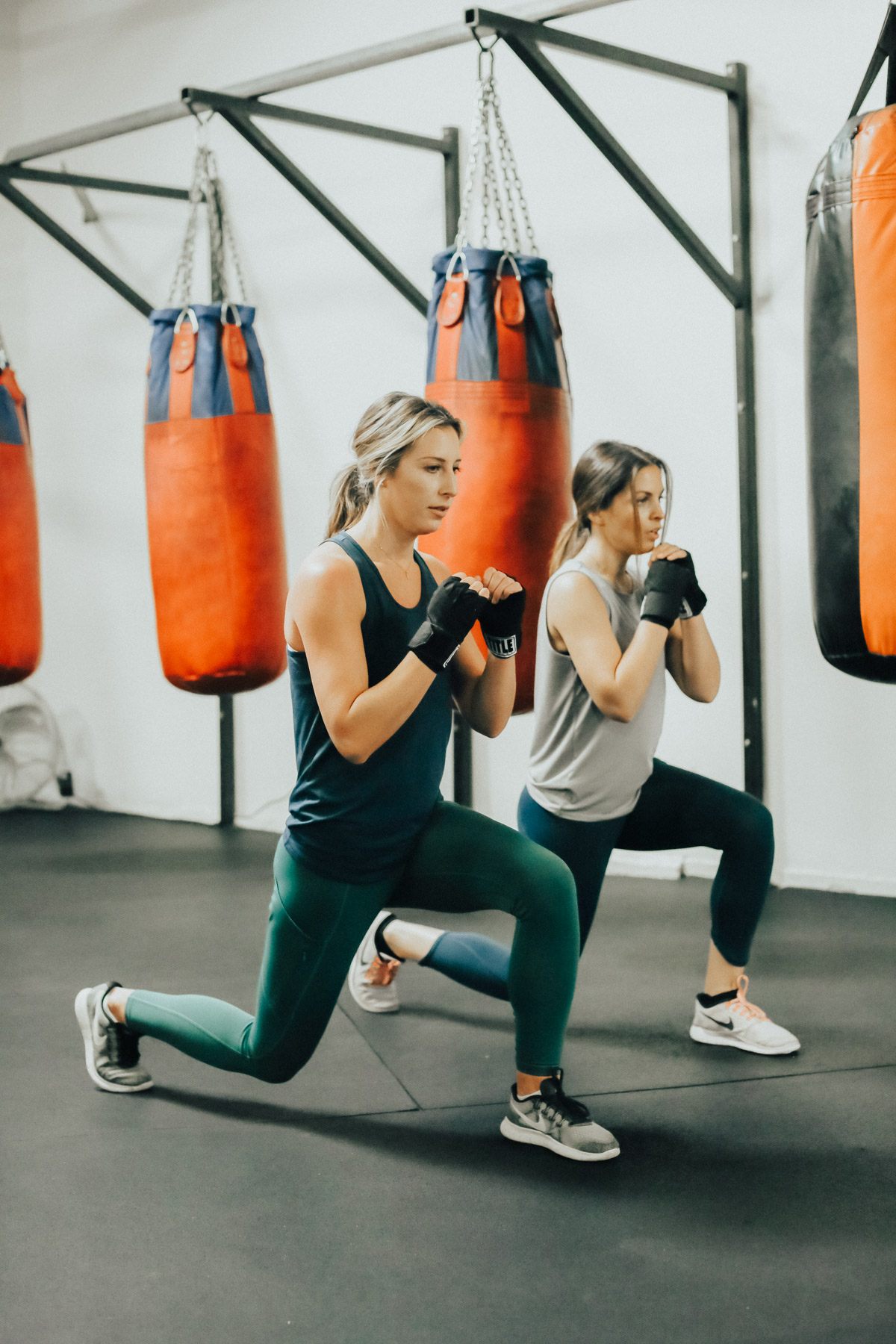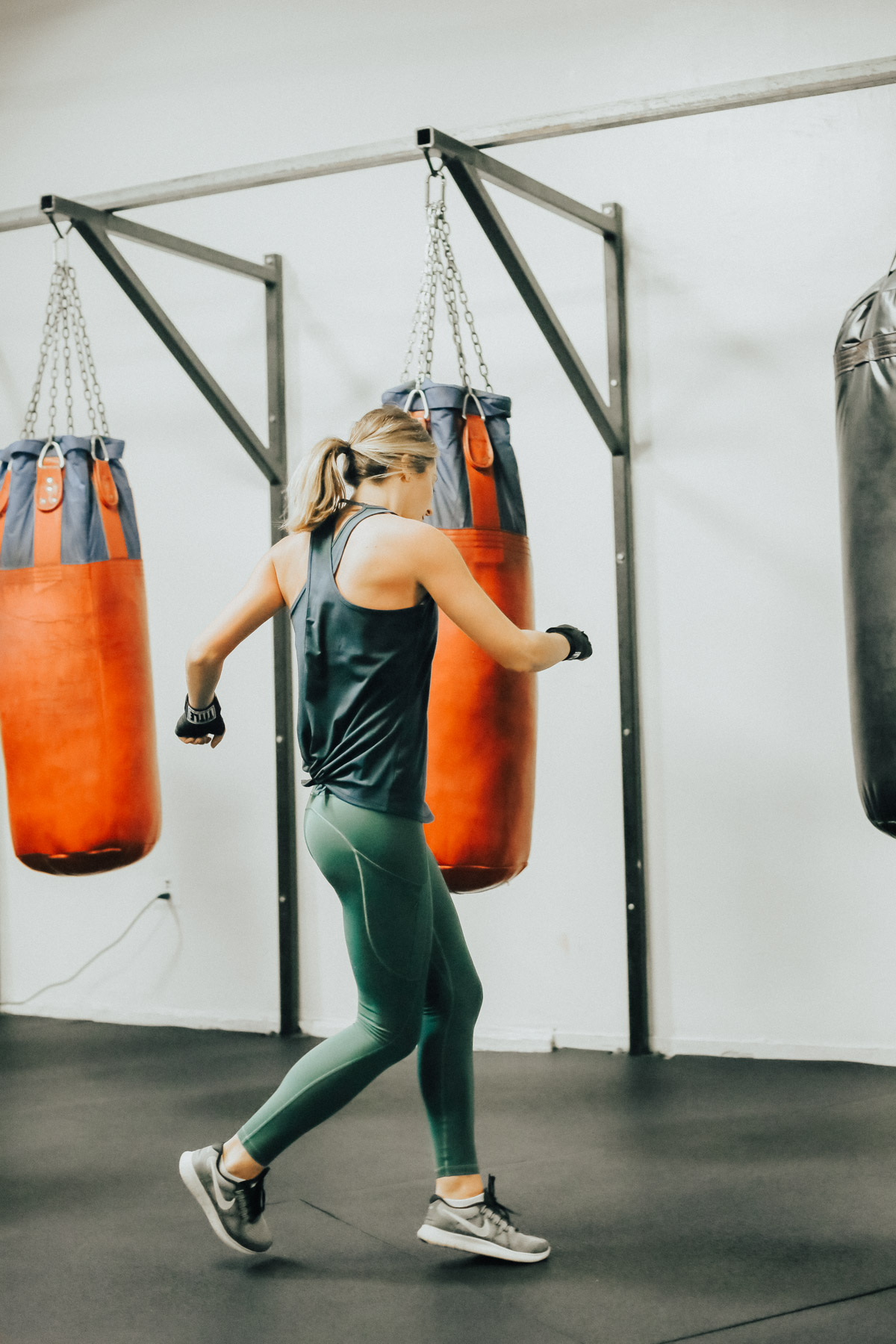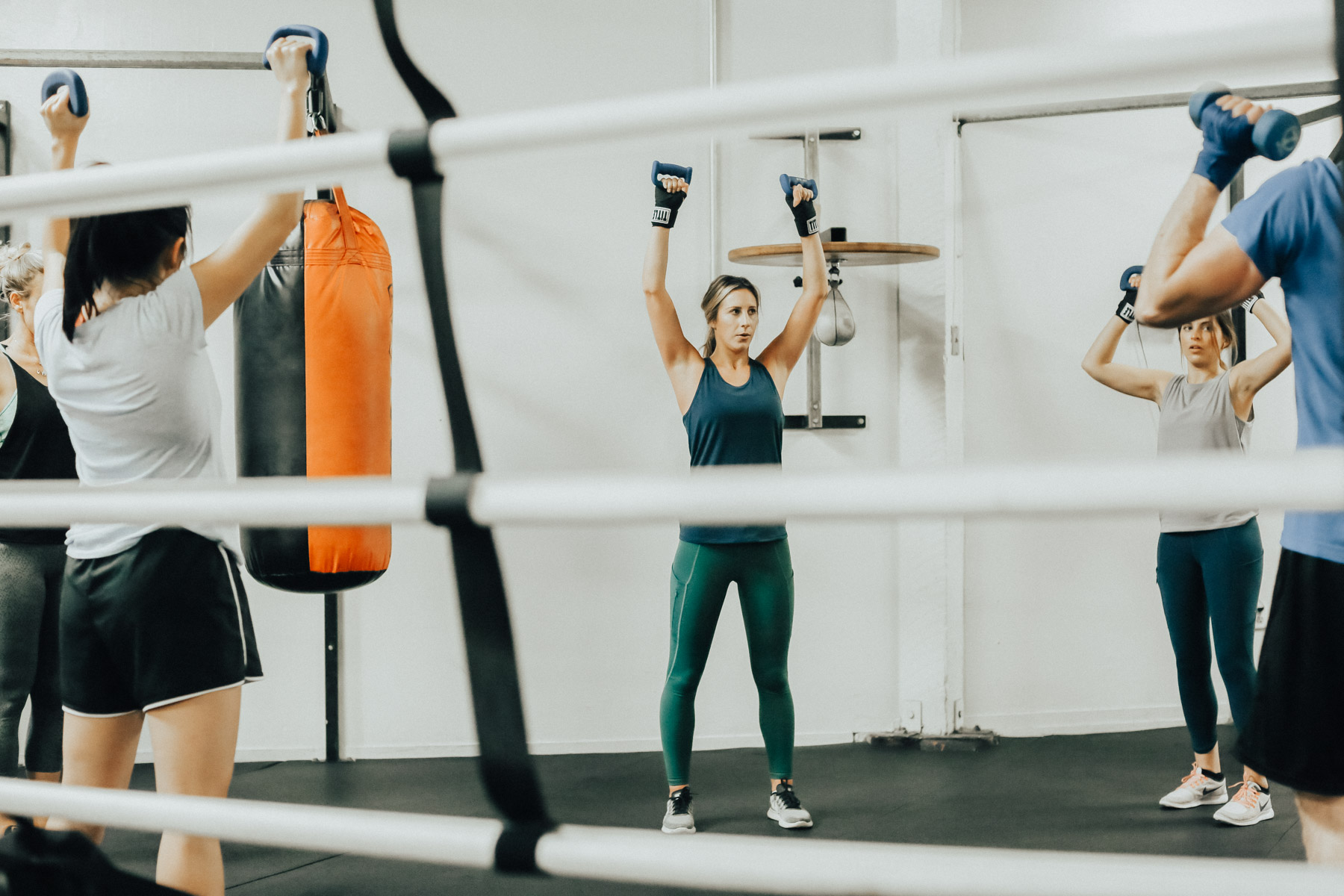 After an incredibly hilarious warm-up, we started to get into it. We learned how to punch (yup, needed that), a few different punches, and combinations. Finally, we got to punch the bag. Obviously, that was the best part. We partnered up and alternated punching the bag using the various combinations we learned. Between each set, we also had to do push-ups, mountain climbers, and other really hard things. It was a tough workout but super fun! I didn't realize just how good it feels to hit something. I'd totally do it again!
For the class, we both got to wear Athleta's new Up for Anything Tight and some of their new tops. You guys, these leggings are my new obsession. They are SO flattering. They suck everything in without feeling too tight. The colors are absolutely gorgeous, especially the dark jade and navy that we're wearing! And they have the perfect side pockets for your phone or credit card. My top is their Essence Tie Back Tank in "constellation blue". I love the color and the fabric is so light and stretchy!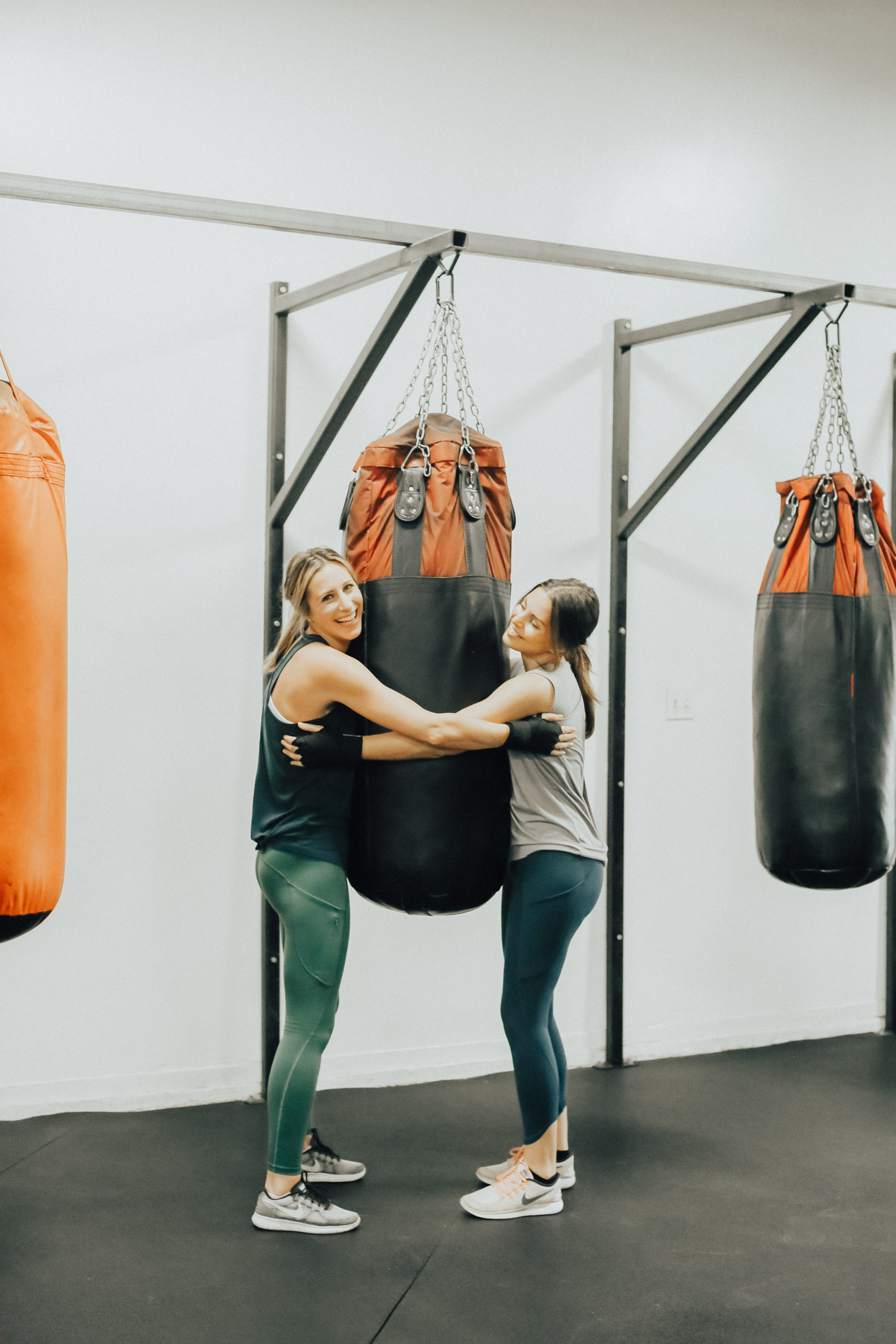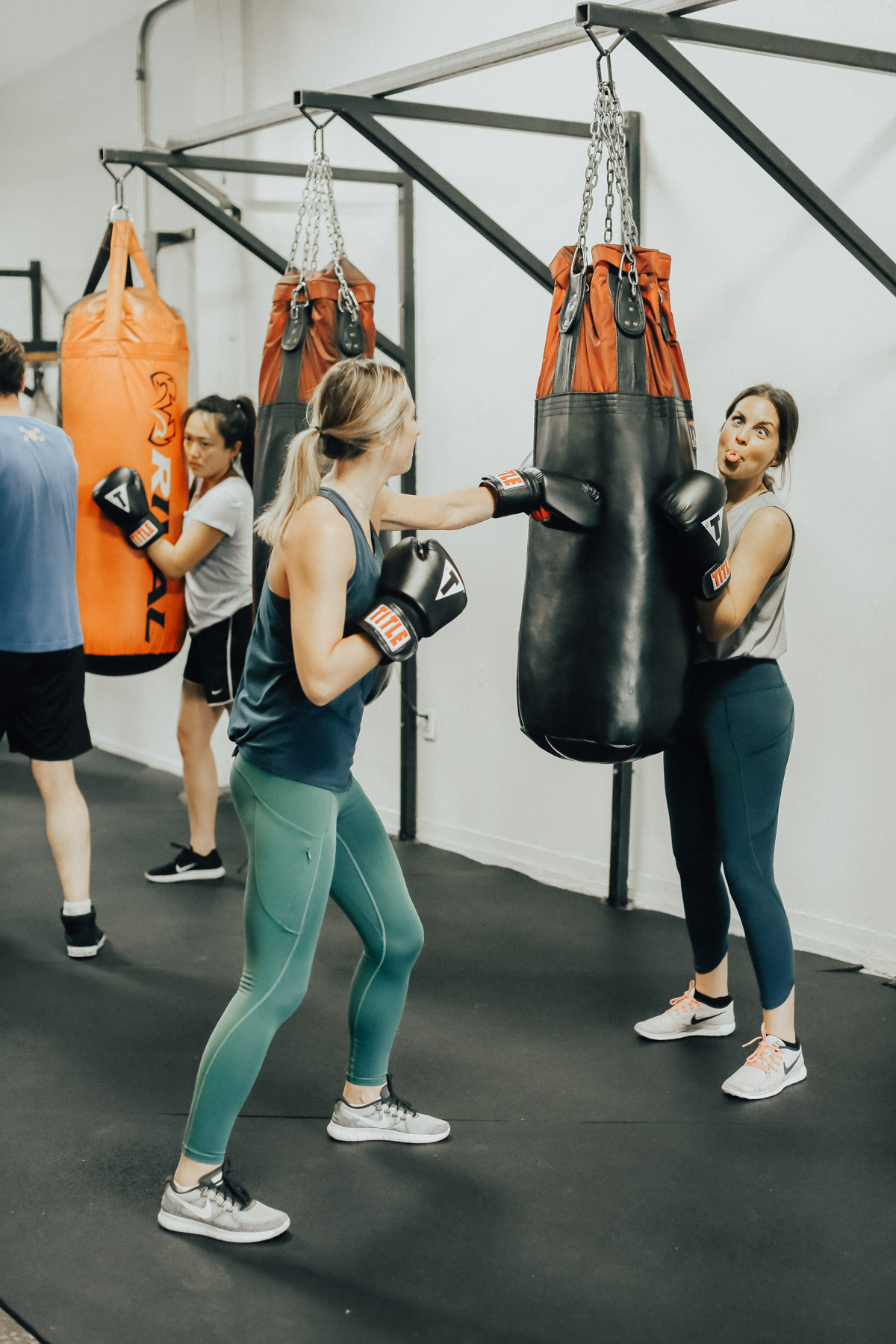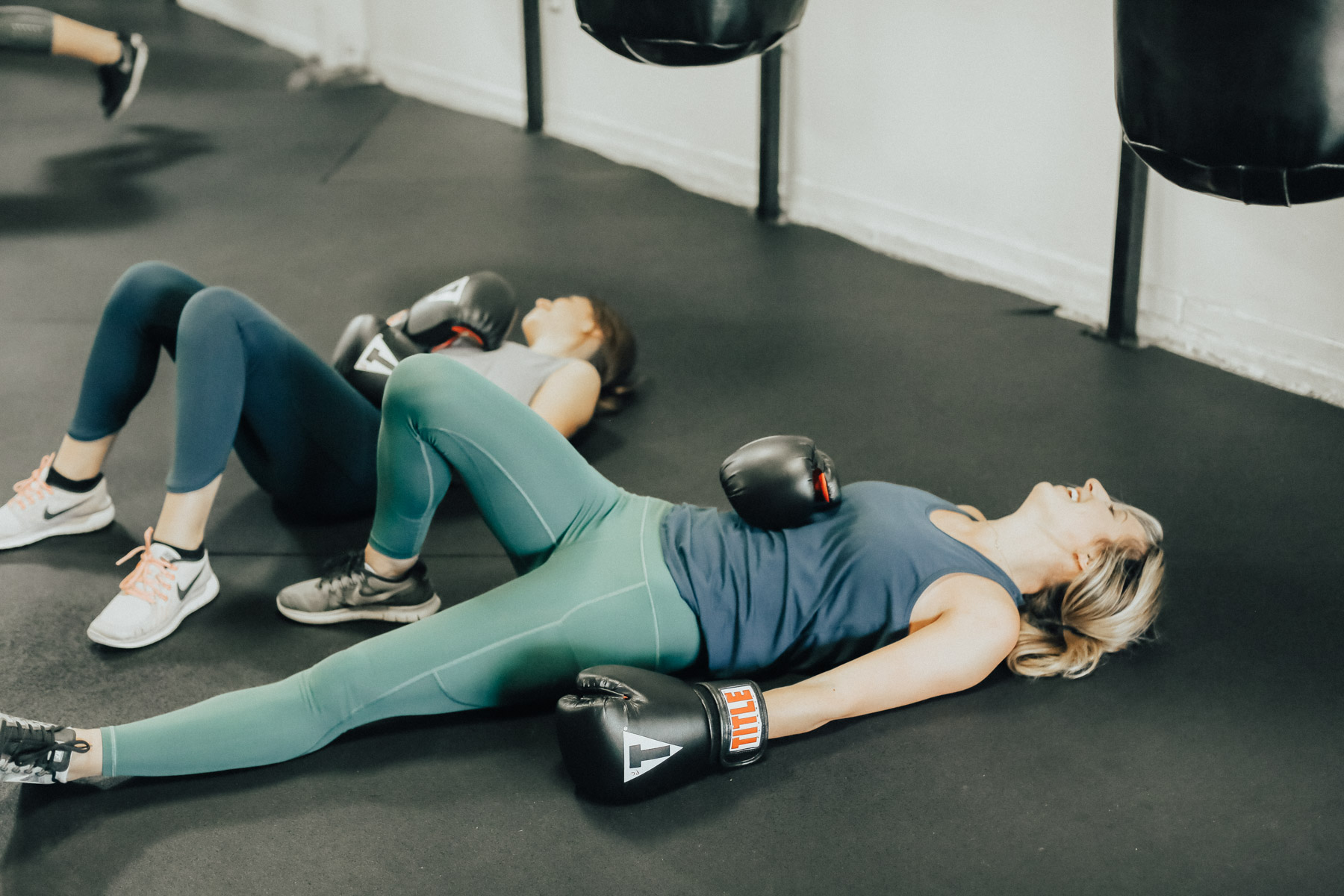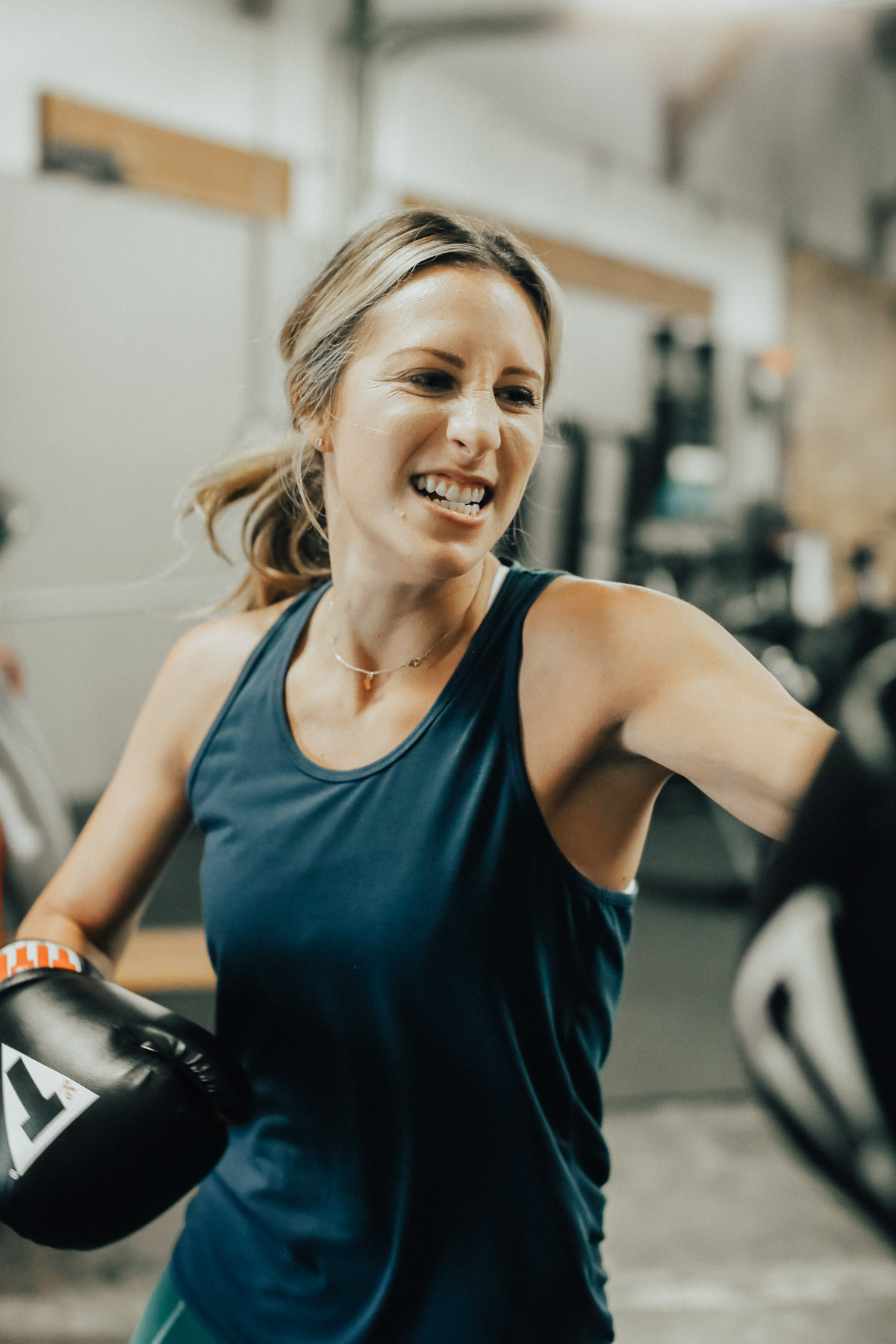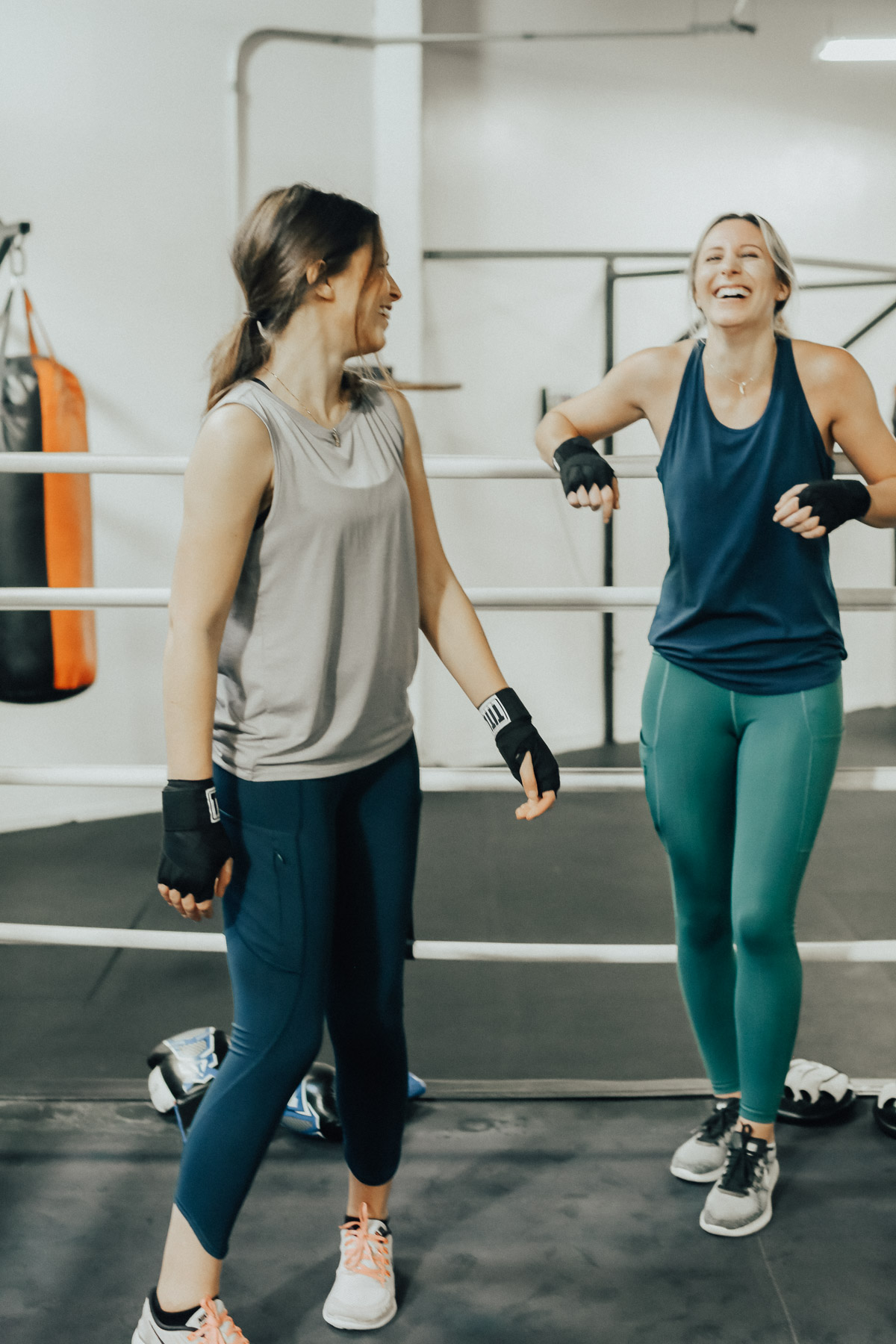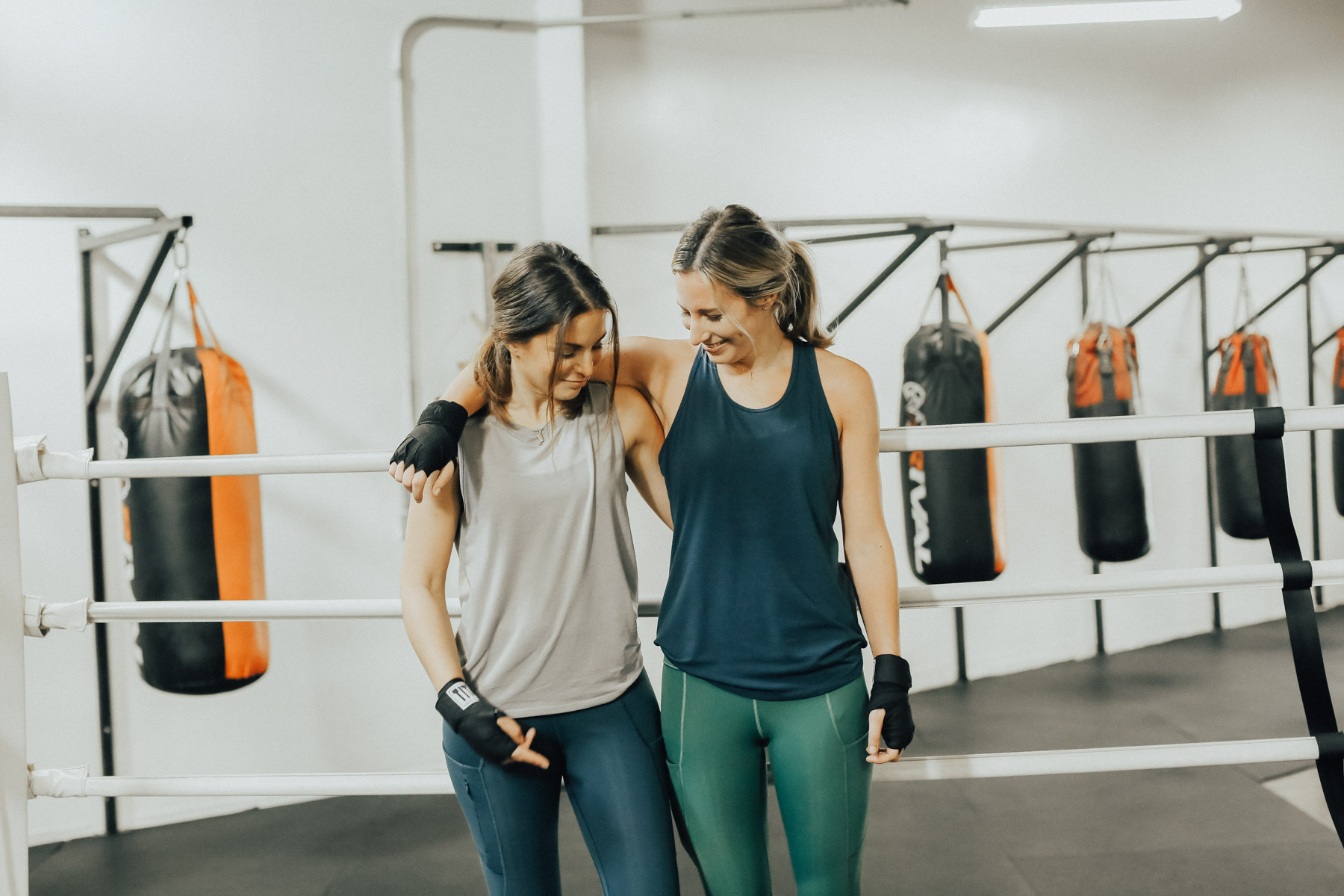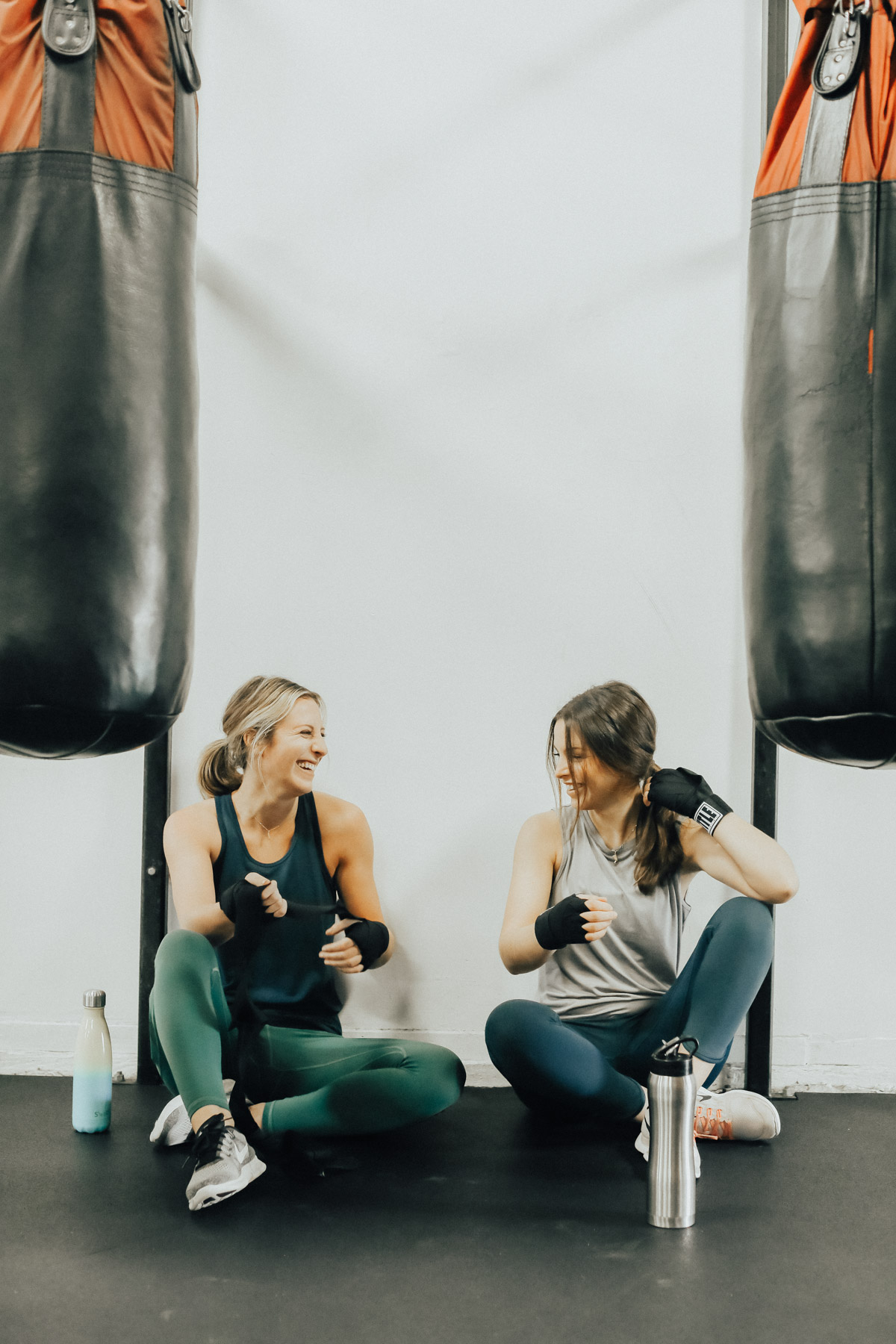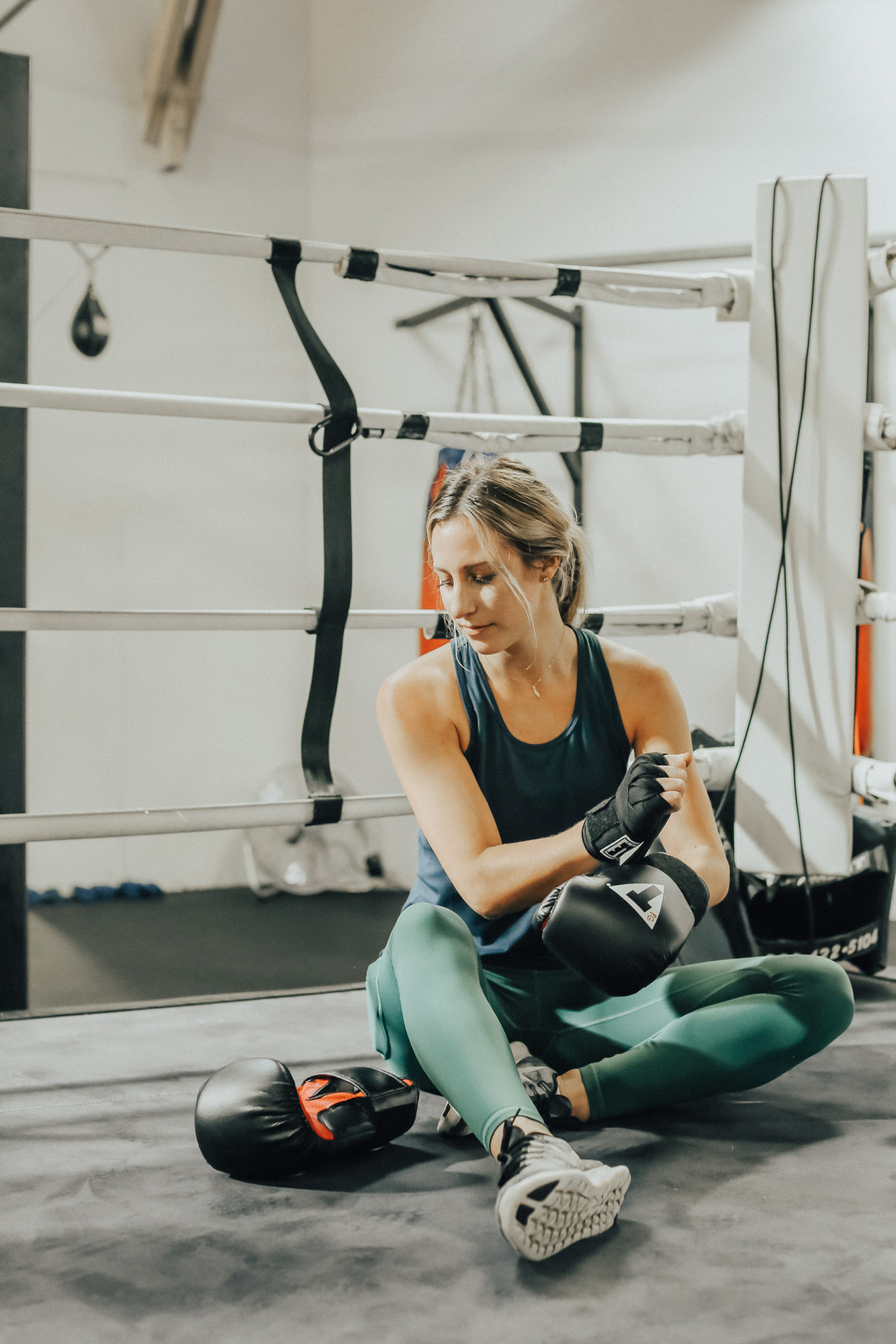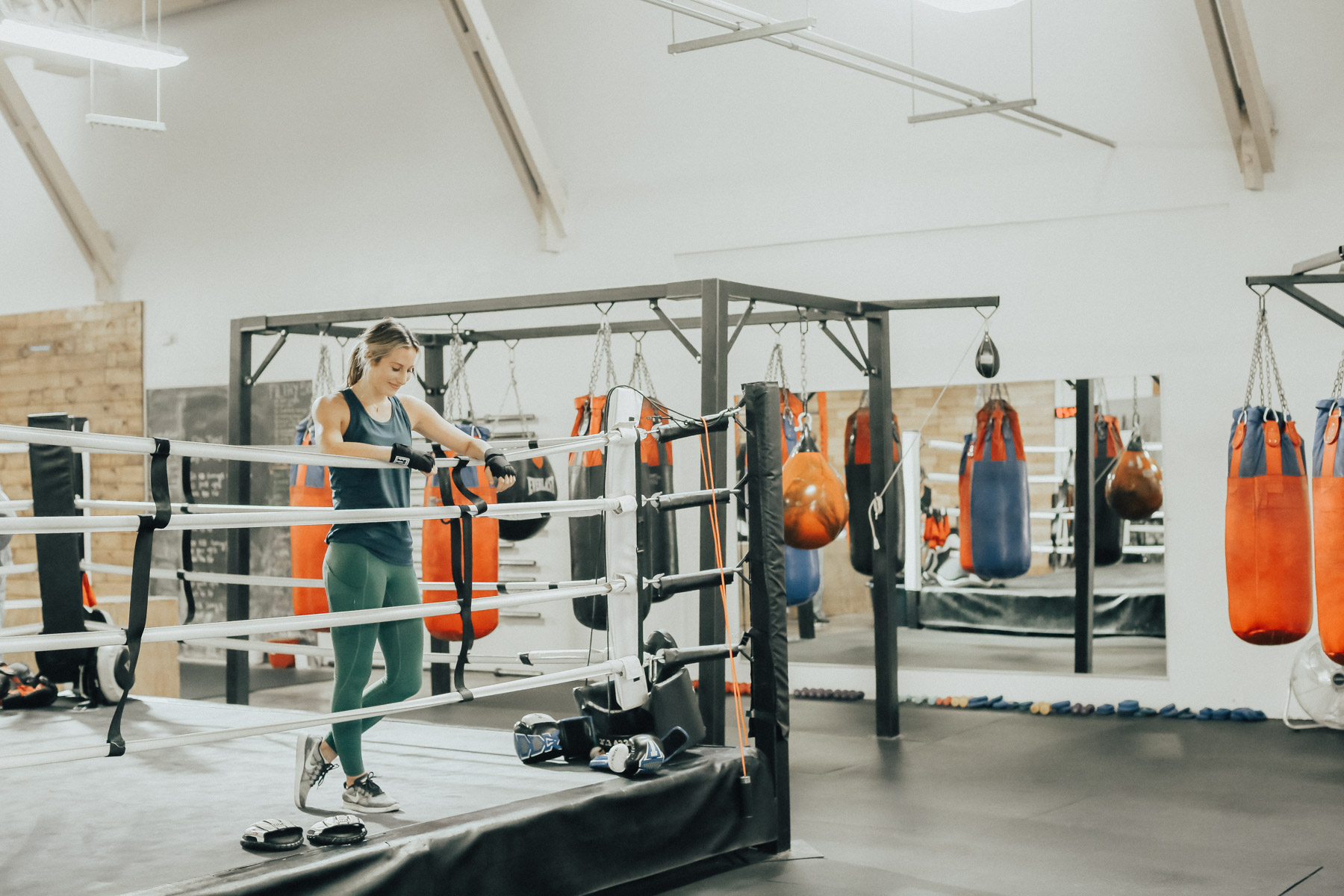 I hope this inspires you to step outside your comfort zone and try something new!
Thank you, Alex, for joining me in getting out butts kicked.
And thank you Athleta for sponsoring this post!