Makeup
3 Steps to Perfect Lashes
posted on March 13, 2014 | by Amanda Holstein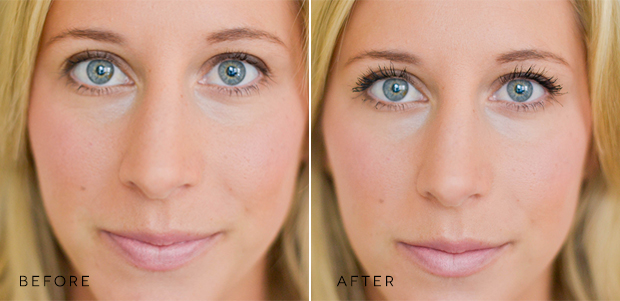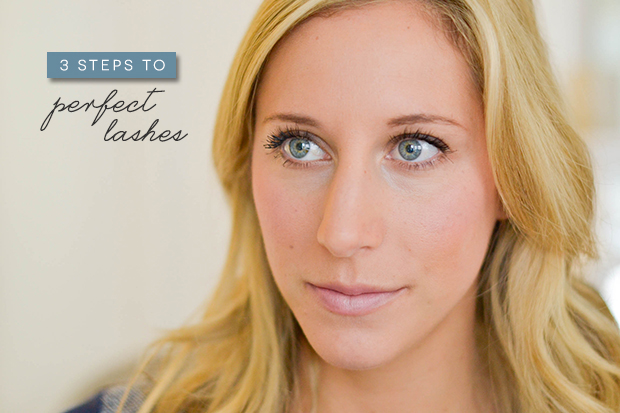 While some girls feel naked without lipstick, I feel naked without mascara. Thick, lustrous eyelashes are a must when it comes to any beauty look – whether for a casual day at the office or a glamorous night out. I've experimented with tons of mascaras, brushes, and other eyelash tools and I've finally found a routine that works every time. Check out the results below and follow the quick tutorial for perfect lashes: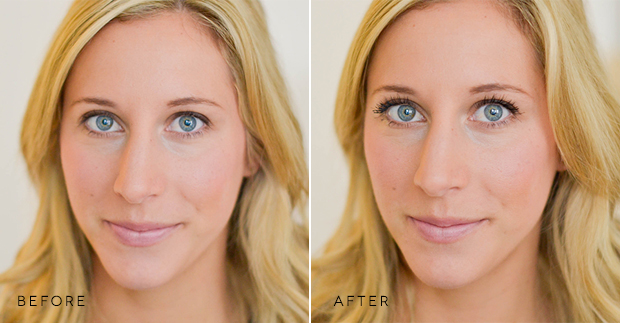 Step 1
First step is to curl your lashes. I'll admit, on a lazy day I often skip this step, but it really does make a huge difference. I also discovered an amazing pro tip that really works. Take your blow dryer and heat the eyelash curler for about 10 seconds before you use it. Make sure to touch it with your finger first before you use it to make sure it's not too hot. Then use it on your lashes and hold for about 10 seconds on each eye. I also like to take the edge of my finger and press the lashes up to enhance the curl even more.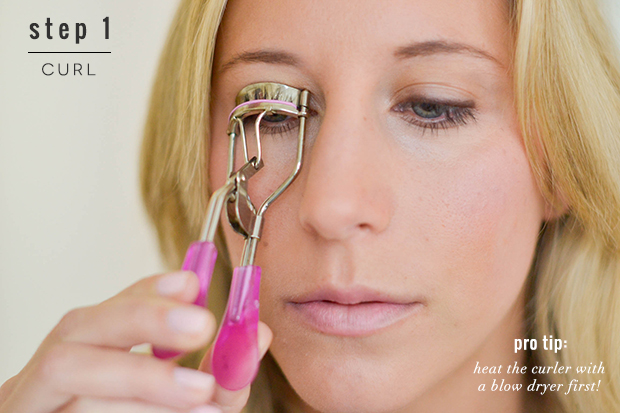 Step 2
Now this is something I never would have done until I got a free sample of eyelash primer from Sephora. And let me tell you, I'm a primer fanatic now. This Lancome Enhancing Mascara Base softens the lashes and spreads them out so they're perfectly prepped for mascara. Plus, the primer is white which makes the black mascara pop even more. Although it is another step to add to your routine, it only takes 2 seconds and is totally worth it!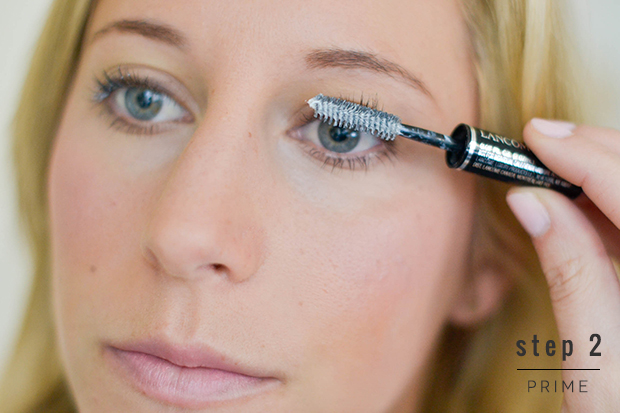 Step 3
And now for the mascara. Here I'm using BareMinerals Lash Domination Volumizing Mascara. I have a little routine for this step and here it goes: first, swipe the brush upwards a couple of times until it coats all of your lashes. Then, wiggle the brush from side to side to help separate any clumps. Last, take the tip of the brush and apply it to the outer corner lashes. If you want to apply another coat, wait about 30 seconds for the first coat to dry – this helps avoid any clumps!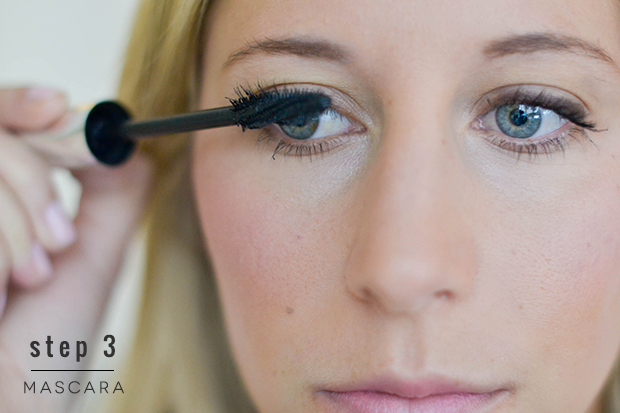 The end results are pretty impressive, don't you think?