Amanda's Life
Fun Things To Do
You're Invited: Posh Party!
posted on March 14, 2014 | by Amanda Holstein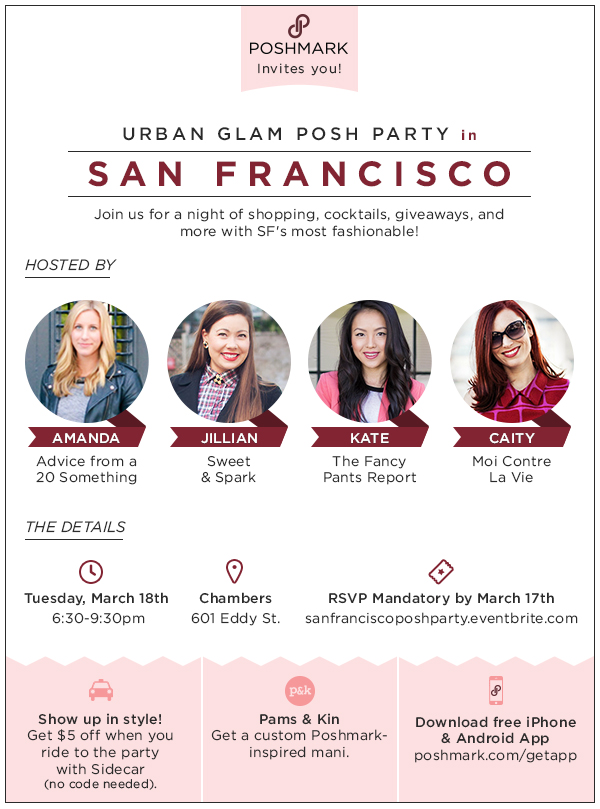 Join me and some of my favorite San Francisco bloggers as we host the first Posh Party of the year! I'll be selling tons of my own clothes on Poshmark (an amazing app you have to join!), which you'll be able to shop on my profile here. Don't worry – I'll be adding a ton of pieces just in time for the party! If you're in San Francisco on Tuesday, March 18th, you should definitely stop by. Check out the details below!
Not on Poshmark yet? Download the app and use this activation code BNHGP to get $5 off your first purchase!