Styling Advice
Spring Cleaning: 3 Things to Toss from Your Closet
posted on April 23, 2013 | by Amanda Holstein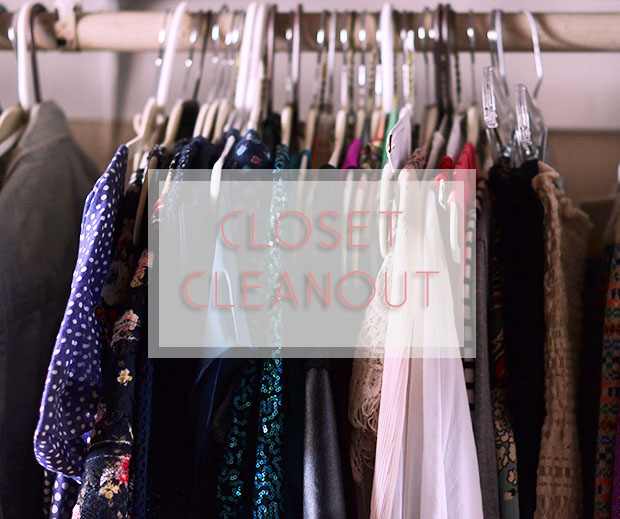 A good closet purge is always necessary every few months. Not only does it rid your closet of clothes you haven't thought about in years, but it also makes room for new ones that may become your daily staples. I've noticed after my fair share of closet cleanouts, mine and others, that there are certain pieces our generation seems to keep for way too long. Being in your twenties is almost as difficult as being a tween – you're in that in between phase where you're no longer a kid, but not quite an adult. Which means your closet can be cluttered with pieces you wore in college when it's time to swap them for something a bit more grown up. So let's take a look at 3 items I recommend tossing and, most importantly, what to replace them with.
1. Jean Skirt (especially if it's from Abercrombie)
Enough is enough people. That mini jean skirt you bought at Abercrombie years ago is no longer cool. You don't need to save it to potentially wear to the beach. Just get it out of site and replace it with this little gem: a high-waisted chambray skirt. The fabric is a bit lighter than denim and the shape is much more flattering.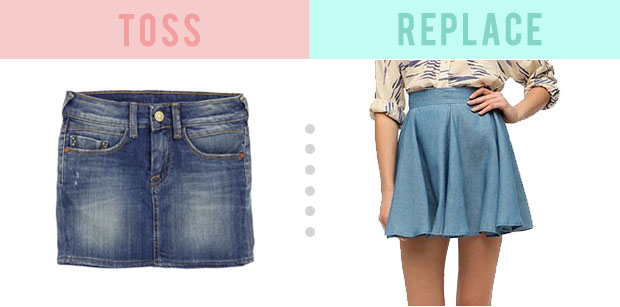 2. Shrunken Cardigan
I probably had about 10 cardigans I'd collected over the years when I didn't know how else to keep warm on chilly summer nights. But why did they have to be SO SMALL. Was that a trend at some point? Probably in the 90s when the worst part of your stomach was acceptable to flaunt. Let's toss those horrid oldies and try a slightly looser cardigan with an on-trend color blocking print. Food baby be gone!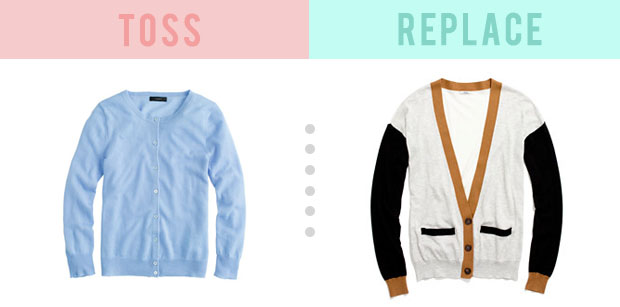 3. Baggy flare jeans you "only wear to paint"
I know you still keep these memory filled jeans at the bottom of your denim pile, but it's time. You're 24, you have enough skinny jeans to last a lifetime, you can get rid of the sad baggy flares from high school. Enjoy a new pair of distressed, slim fit boyfriend jeans instead! See? All better.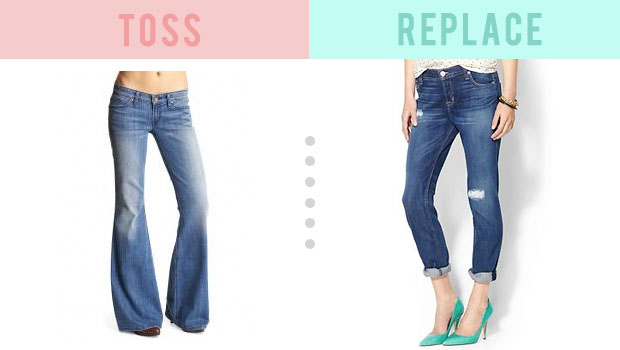 What are some other items you've had in your closet for way too long?