Makeup
The Best Drugstore Beauty Buys Under $10
posted on June 4, 2019 | by Lauren Abraham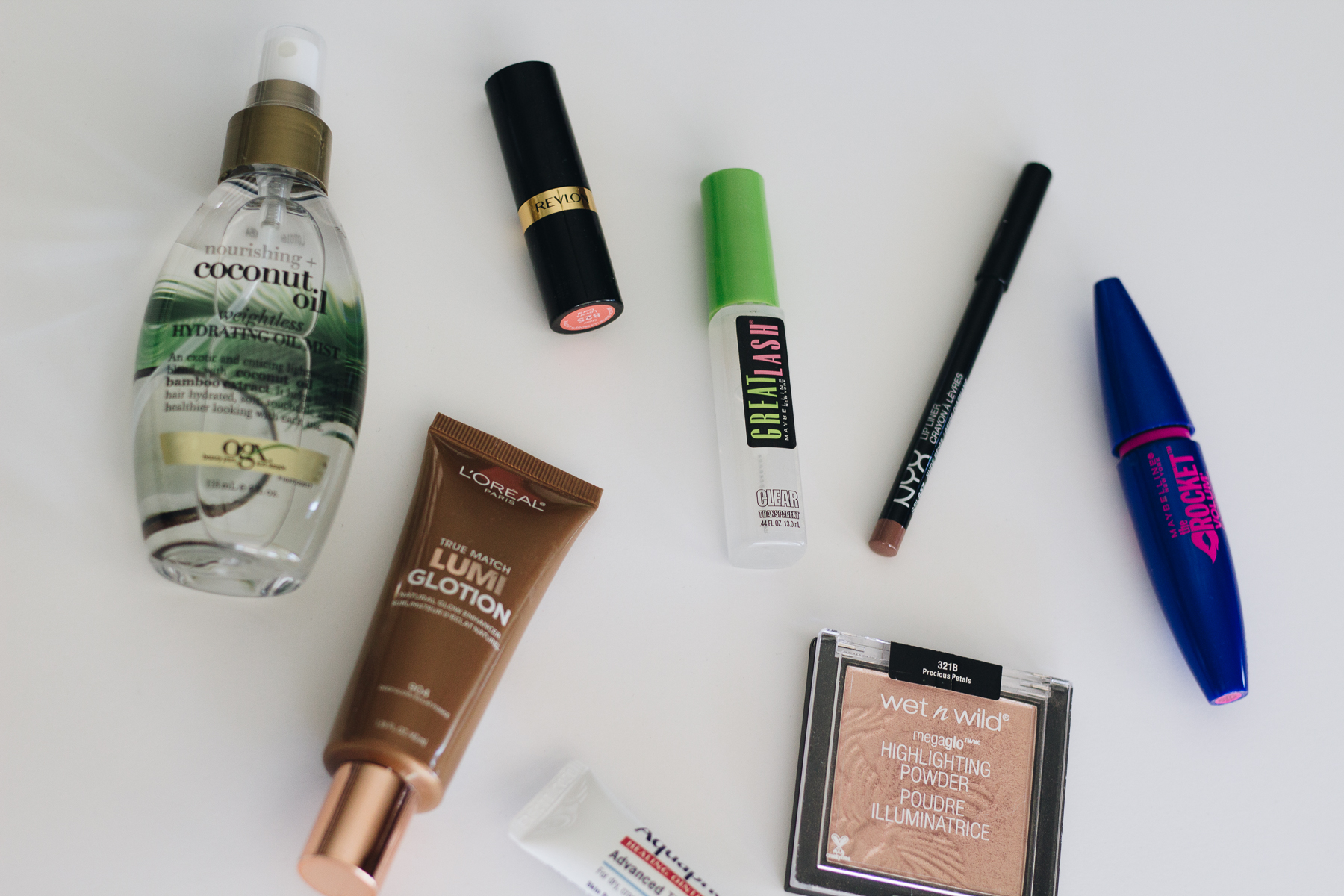 The drugstore is filled with hidden gems when it comes to beauty products. From makeup to haircare to skincare…you can find so many amazing drugstore beauty essentials for very affordable prices! However, with the overwhelming amount of products and continuous new launches from brands, navigating the drugstore can be intimidating. You might just need a black mascara…but there are hundreds to choose from!
When it comes to makeup, skin and hair products, you can't necessarily try it before you buy it. Even if there are testers in the store, it's hard to get a feel for if the product will really work for you. That's where recommendations and product reviews come in handy! Read along as we share our drugstore beauty essentials (p.s. – each product is under $10!).
L'Oreal Lumi Glotion
If you're on the hunt for a product that will give you that sunkissed summer glow, look no further. The L'Oreal Lumi Glotion is a lightweight lotion that can be mixed into your moisturizer, foundation, or worn alone.
This product has a pretty sheen and depending on the color you choose (there are 4 shades), can add a nice tint of color. For example, if you have fair skin and opt for the deep shade, this product can warm up the complexion or be used as bronzer to add definition. There is also a generous amount of product in the tube and coming in right around $10, it can't be beat.
Wet n Wild Megaglo Highlighting Powder
This highlighter from Wet n Wild packs a punch. When applied with a light hand, this highlighter gives an all over glowy look. However, if you're a fan of a more dramatic highlight, this powder can be layered to achieve an intense look. With a variety of shades, this $5 powder gives many high-end highlighters a run for their money.
Great Lash Clear Mascara
Maybelline's Great Lash Clear Mascara is a staple for many women. There are so many different uses for this product, whether you want to use it as a brow gel, a natural mascara, or even as an eyelash primer.
If you feel like your mascara is always smudging on your lower lash line, try swapping out your black mascara for this clear mascara on your bottom lashes — it will add natural definition without giving you raccoon eyes by the end of the day!
Maybelline The Rocket Mascara
Every girl needs a trusty tube of black mascara. Maybelline's The Rocket mascara has a plastic wand that does a great job of lifting and separating the lashes. This intense black formula offers both volume and length, and won't smudge or flake throughout the day.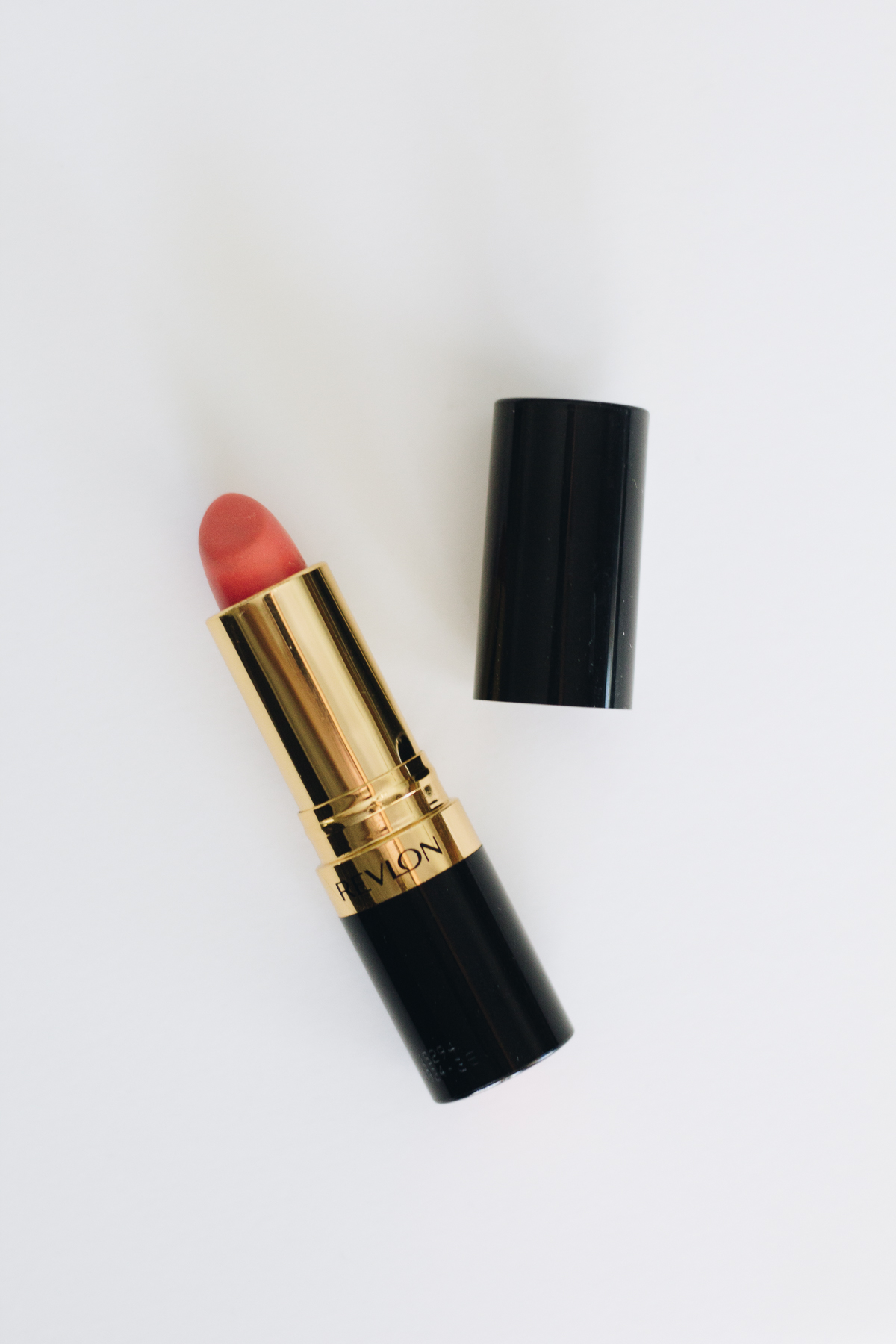 Revlon Lipstick
Revlon's classic lipstick formula is a go-to for many. With a variety of different colors and finishes, this lipstick line is great when you want to branch out and try new shades without breaking the bank. In addition to being used on the lips, this formula can also double as a pretty cheek tint. Talk about a win-win! The shade Lover's Coral is a pretty coral shade that's perfect for summer.
NYX Lip Liner
Think the dark lip liner trend should be left in the 90s? We agree! However, using a natural lip liner shade alone or under your lip color can be an easy way to add definition and keep your lip color in place. NYX's Lip Liner in Nude Beige is a pretty 'your lips but better' shade that looks great on its own or in combination with other lip colors.
Neutrogena Hydro Boost Face Mask
Face masks have become increasingly popular lately, but many of them can be messy and tricky to apply. Neutrogena's Hydro Boost Face Mask is a super moisturizing sheet mask that you can leave on anywhere from 15-30 minutes.
This mask has a nice cooling sensation and would be great for anyone with dry skin. When the time's up, simply peel off the sheet mask and massage the leftover serum into your skin. It's that easy!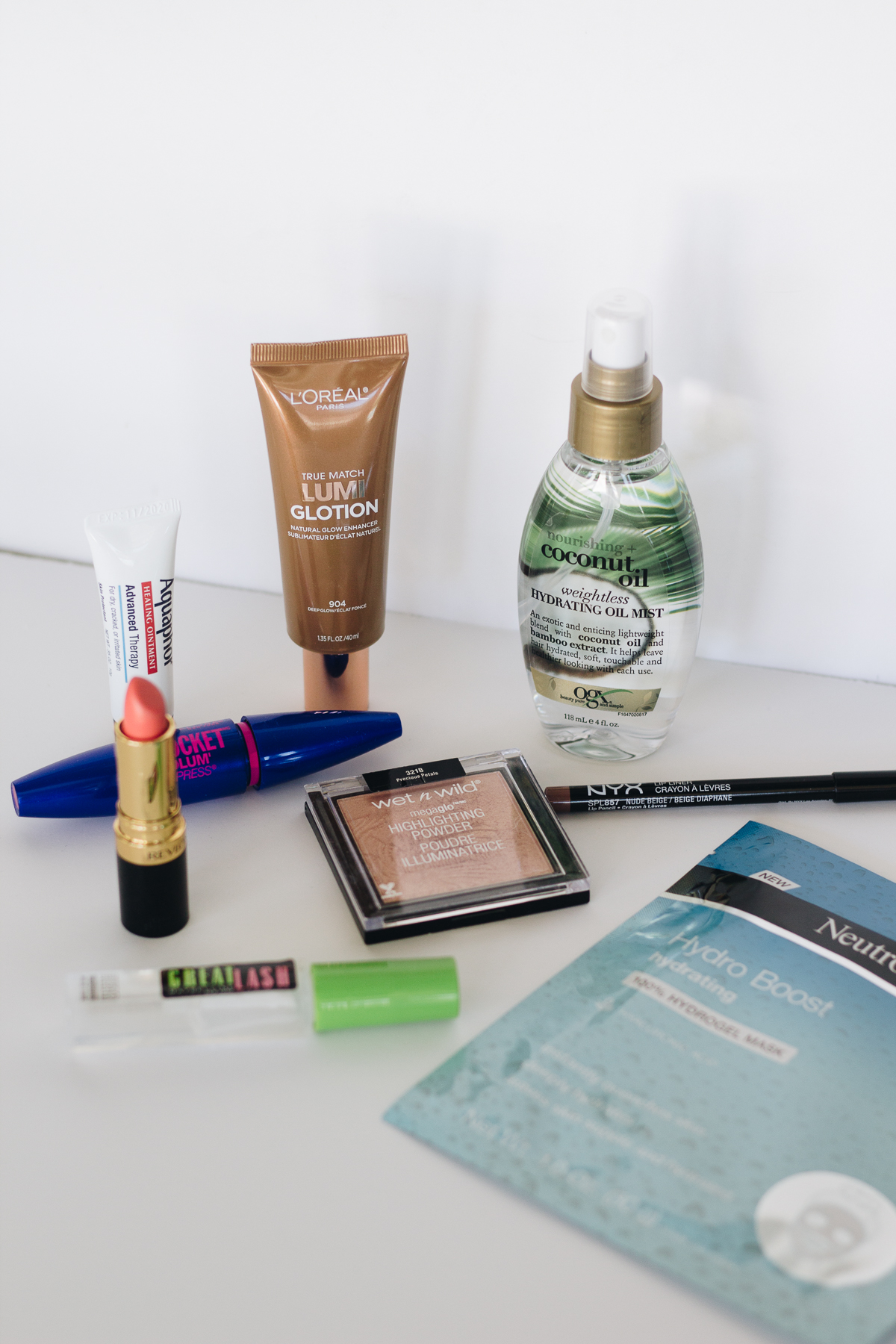 Aquaphor
Aquaphor is a trusty moisturizing cream that can be a staple in any beauty routine. There are so many uses for this product, whether you use it as a lip balm, eye cream, makeup remover, all-over moisturizer…we could go on and on! Aquaphor can even be a pretty highlighter when you pat a small amount on your cheekbones.
This product typically comes in a large tub, but it's also available in small travel size tubes, which are perfect for throwing in your purse or taking with you when traveling.
Coconut Oil Hair Mist
Last but certainly not least, we couldn't forget about the hair! The OGX Nourishing Coconut Oil Hair Mist is the perfect product when you want to add hydration and shine without weighing your hair down. This product can be applied to wet or dry hair and has a fun summery, coconut scent. This product is especially great for fine hair girls who want to add a touch of shine while maintaining volume.
That's a wrap for our drugstore beauty essentials! Now, we want to hear from you — what are some of your go-to beauty products from the drugstore? Let us know in the comments below!
Shop The Post