Outfits
Tips for Winter Layering
posted on January 15, 2019 | by Amanda Holstein
Thank you to Zappos & Frye for sponsoring this post.
Living in California for eight years has made me pretty weak when it comes to cold weather. So when I visited Utah a few weeks ago, I was at a total loss as to what to wear. Unfortunately, jeans, a sweater, and some ankle boots just aren't going to cut it. So I pulled a few winter layering tricks from my New York days and man did they help keep me warm!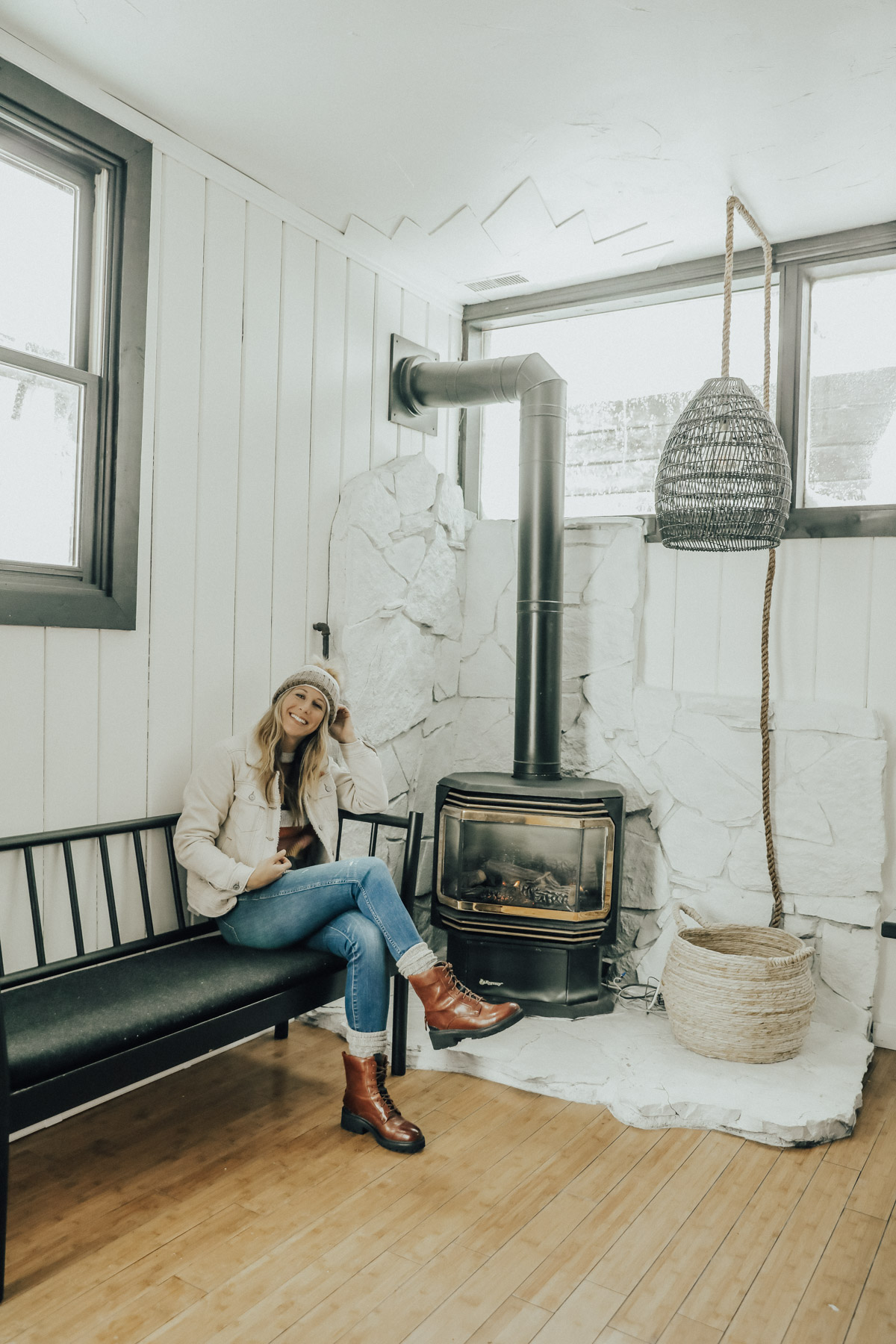 1. Layer, layer, layer
Wherever you can, layer! I like to start with a tee, then a long-sleeve, then a sweater, then a jacket, and finally a coat. Of course, not all of those are necessary, but you really can keep adding on the layers if you need! And it's best to start small. Keep your core warm underneath those bulky layers. You can even layer tights under your jeans!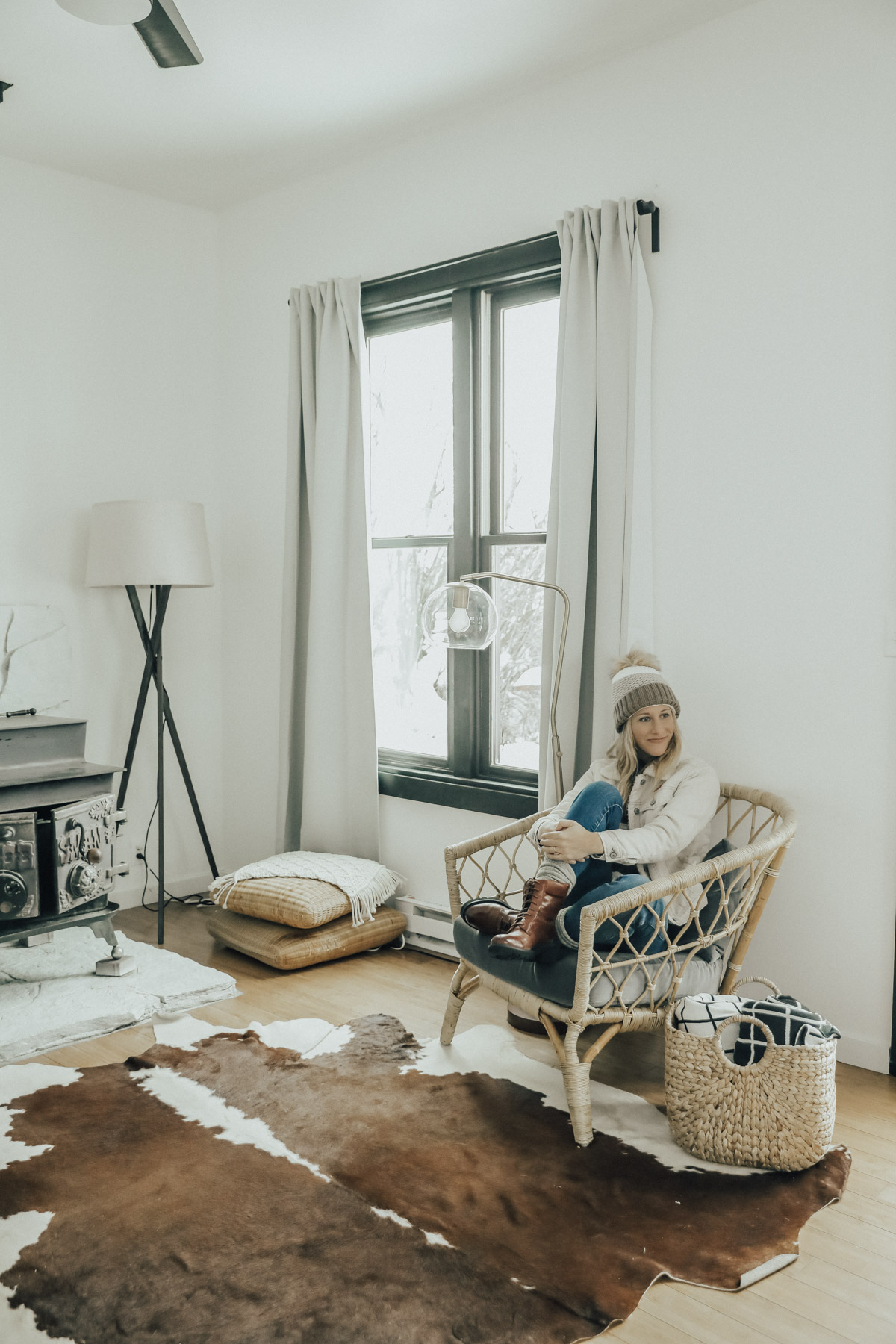 2. Thick socks
Warm, thick socks are a must in cold weather. I like to wear long ones that show above my boots for a cozy look. It really does make a difference to keep your feet warm!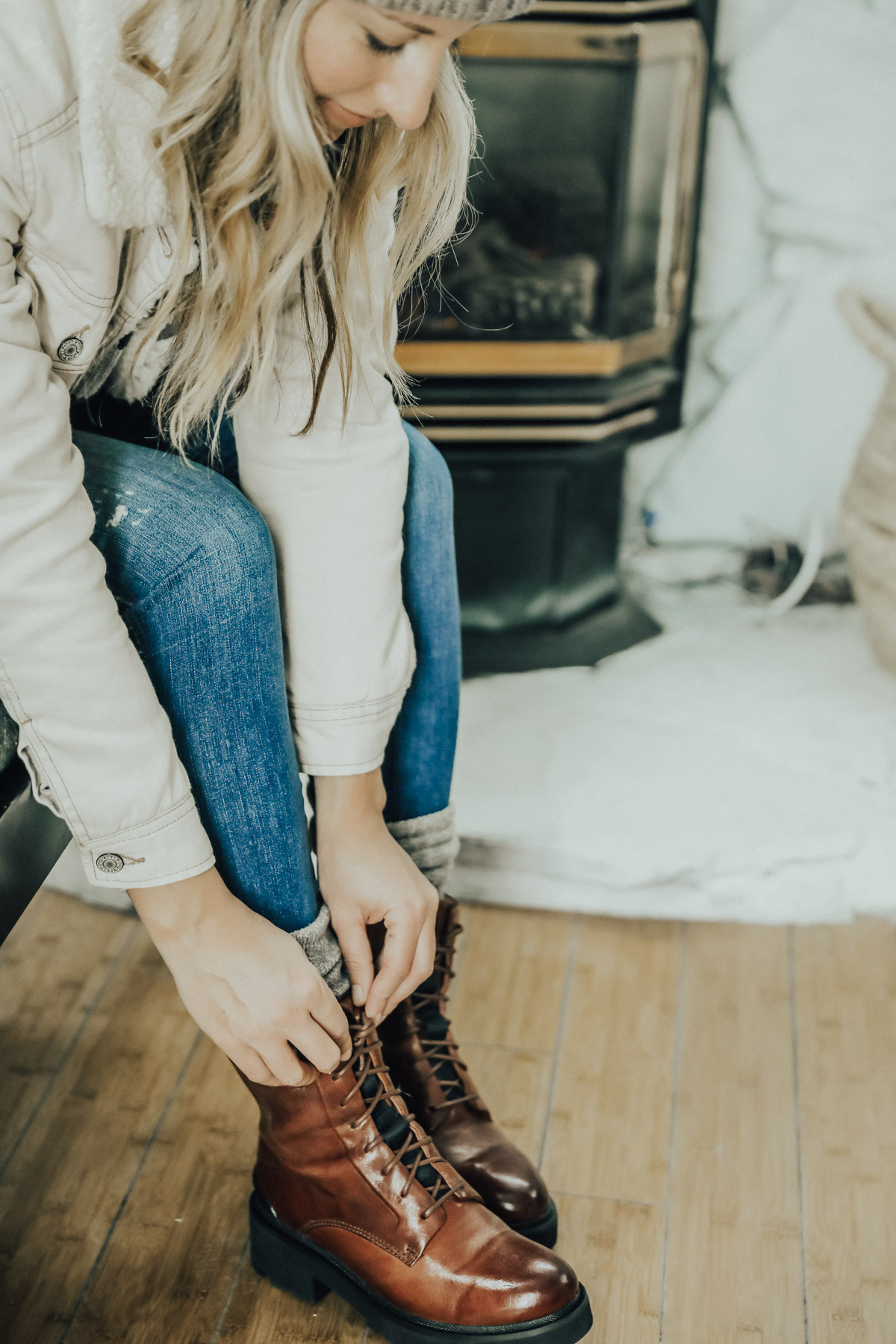 3. The right shoes
The right shoes make allll the difference in cold weather. I've always turned to Frye for solid boots that keep me warm and look stylish. I'm loving these combat boots for a tougher look this season. They have that old school 90s vibe that I just love. Plus, they're super comfortable and perfect for cold weather! I order all my Frye boots from Zappos because I just can't get enough of that 2-day free shipping!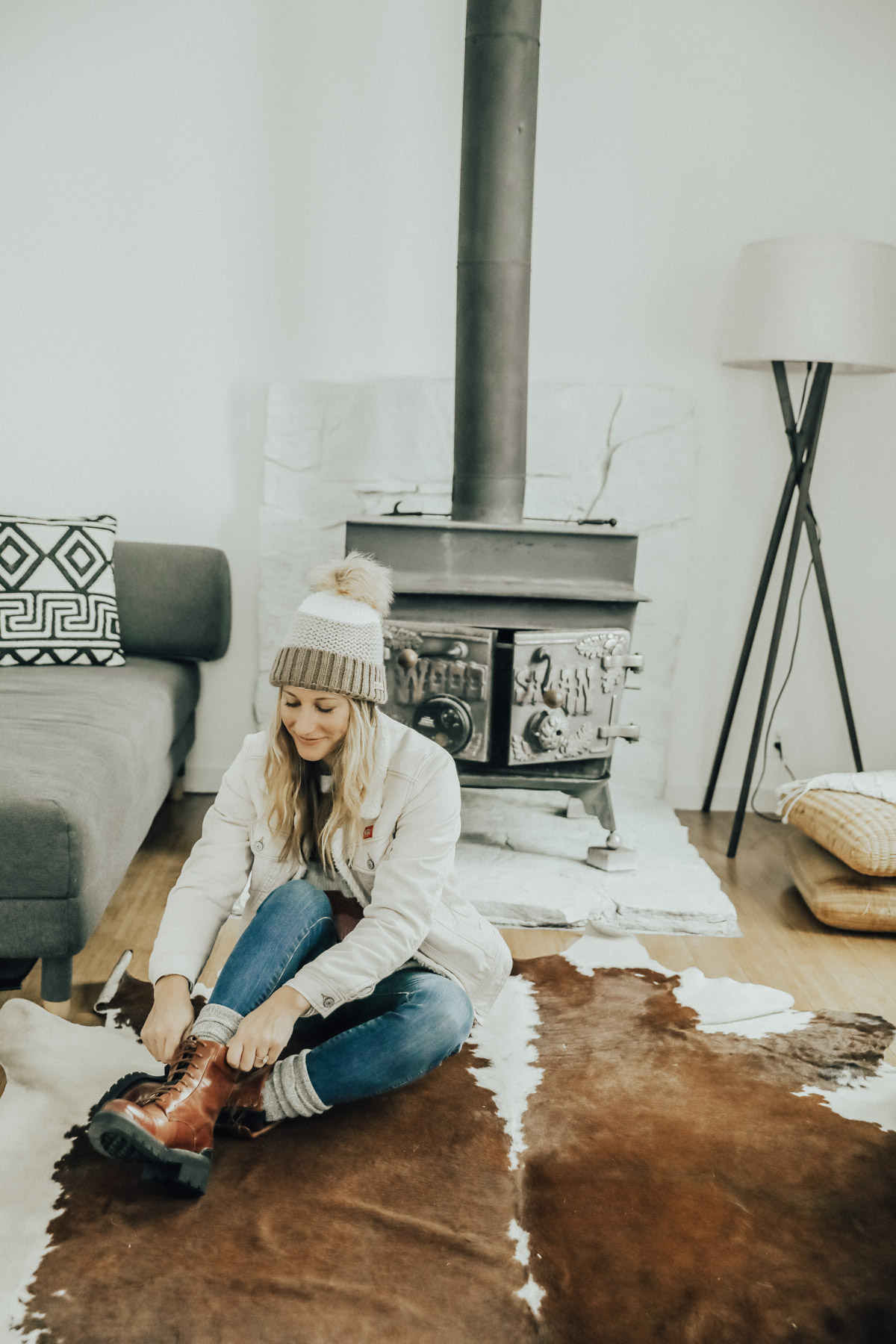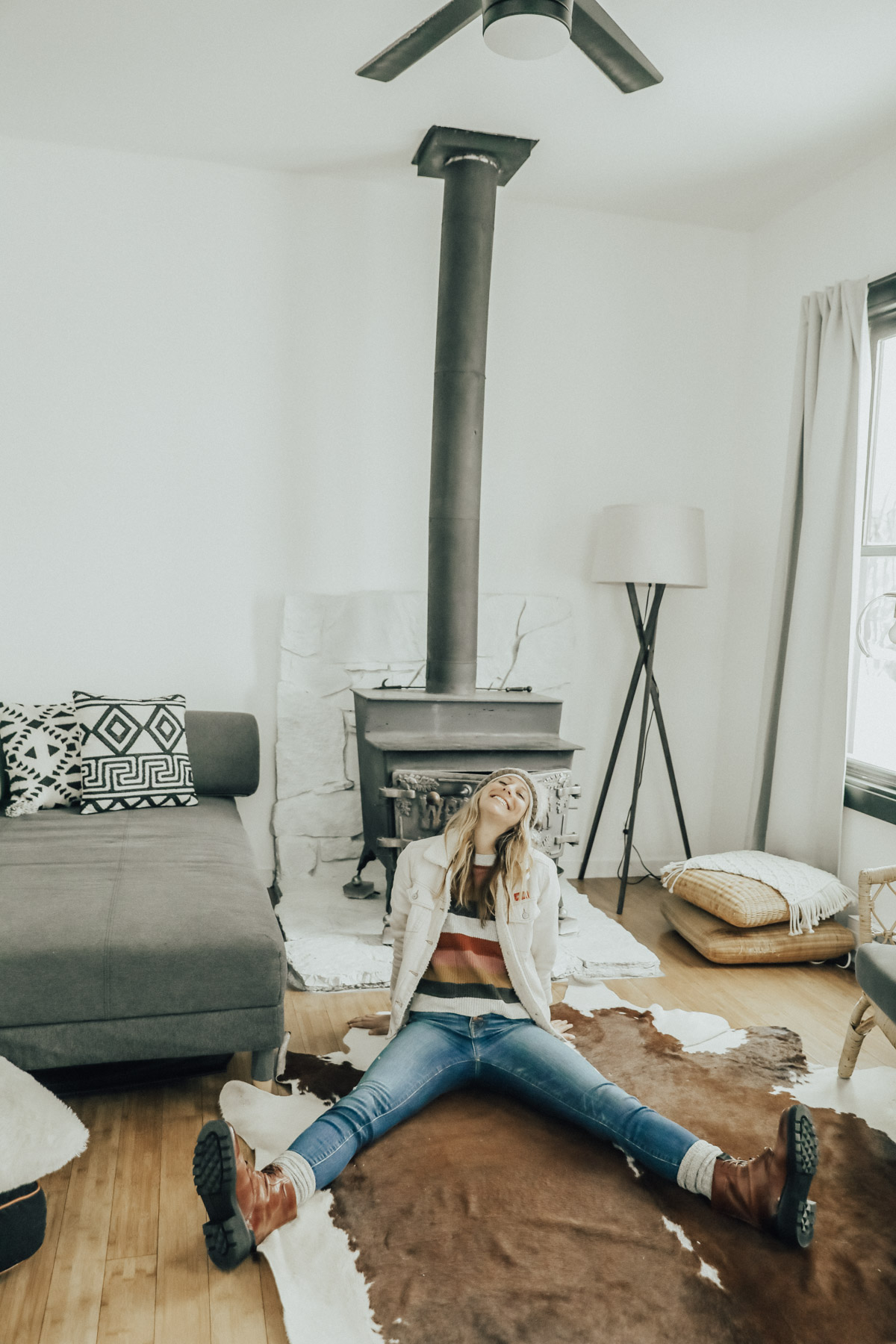 What are some of your tips for staying warm in the winter?