Decor & Styling
Fun Things To Do
Discover The Assembly, a New Women's Clubhouse in San Francisco
posted on February 13, 2018 | by Amanda Holstein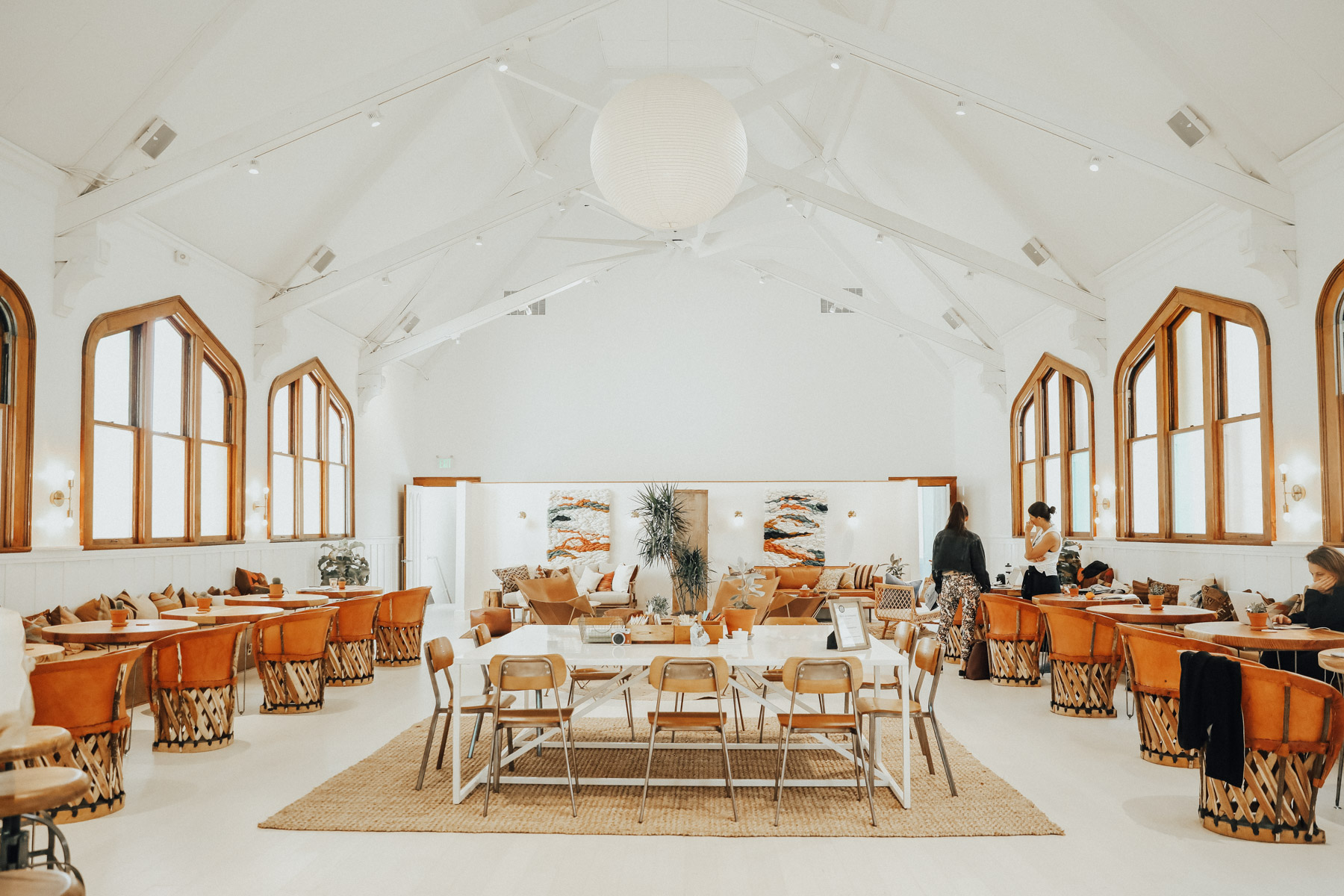 When I think of coworking spaces, I think of quiet, well-designed offices with a fun start-up vibe. While that can be alluring, in the end, they often still feel like an office. Finally, someone has turned the idea of a coworking space on its head and created The Assembly, a women's clubhouse in The Mission district of San Francisco.
Designed by the couple behind the Joshua Tree House, The Assembly isn't just any old coworking space. It's truly a sanctuary where women can come together & connect at a deeper level. The founders ensure that wellness is at the forefront of their mission, which is why it feels like so much more than just a coworking space. In their words, "The Assembly is a space and community designed for the way women socialize — through fitness, healthy living, and networking". You can clearly see this in the way they've set up the space.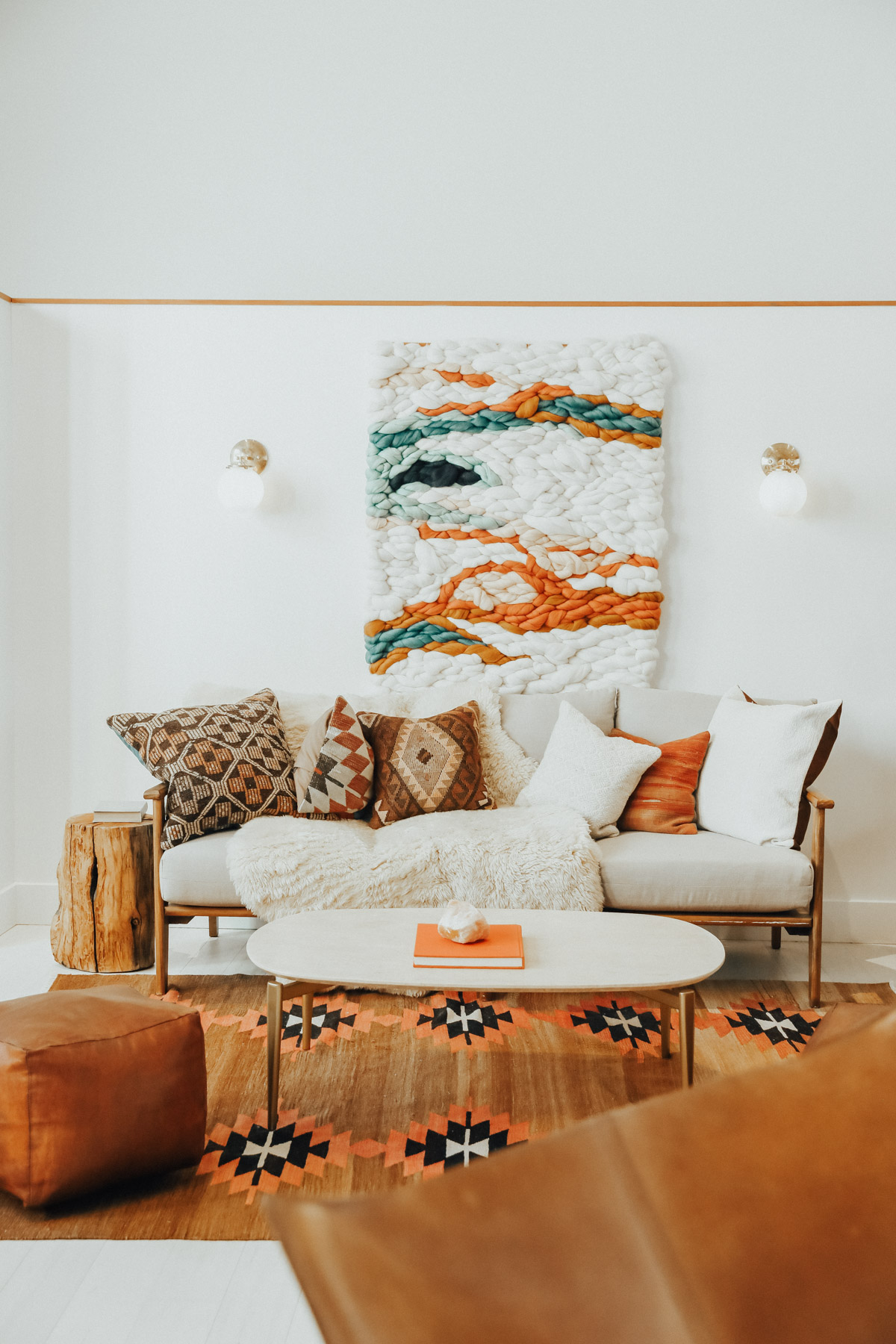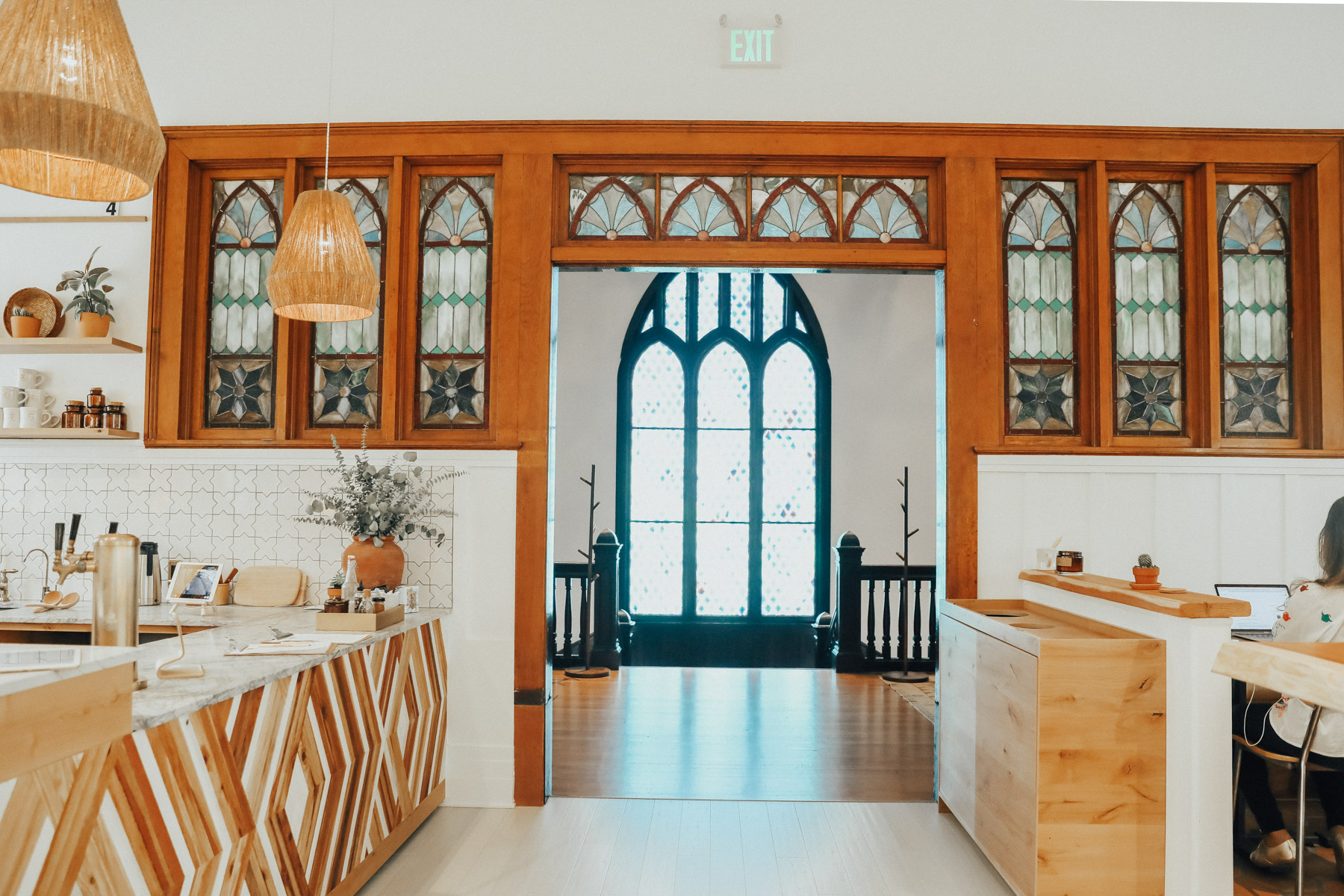 First of all, it's situated in an old church. I mean, how cool is that?! So you don't feel like you're entering an office building, but rather a historic structure with inspiring architecture. When I walked in for the first time, the large stained glass windows, bohemian design, and wide open space honestly made me drool. What's even more incredible is how they've organized the massive space in a way that encourages deeper connections. Rather than multiple closed-off offices, they've created separate spaces within one large room. There are small tables lining the room, cozy sofa areas, and even a section that feels almost like a coffee shop.
On the bottom floor, they have an incredibly well-designed communal kitchen, a bright & airy outdoor space, and a large room where they host unique fitness classes. They also have events throughout the week that continue their theme of deeper connection. So if you're looking for an inspiring place to work from during the day or you're in need of a community of like-minded women, come join me at The Assembly!! You can check out their Membership details here.