Outfits
The Bud Stop
posted on April 18, 2016 | by Amanda Holstein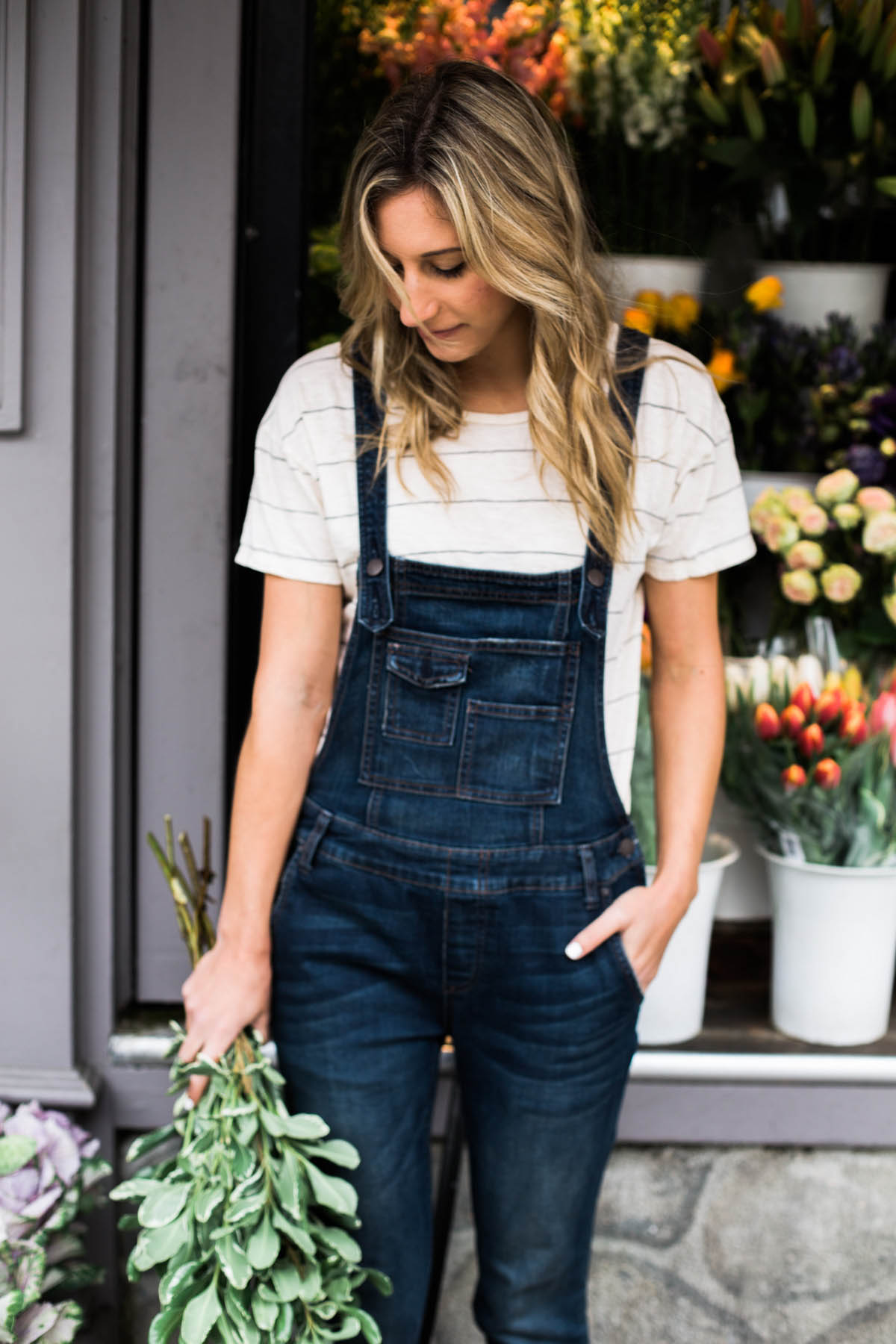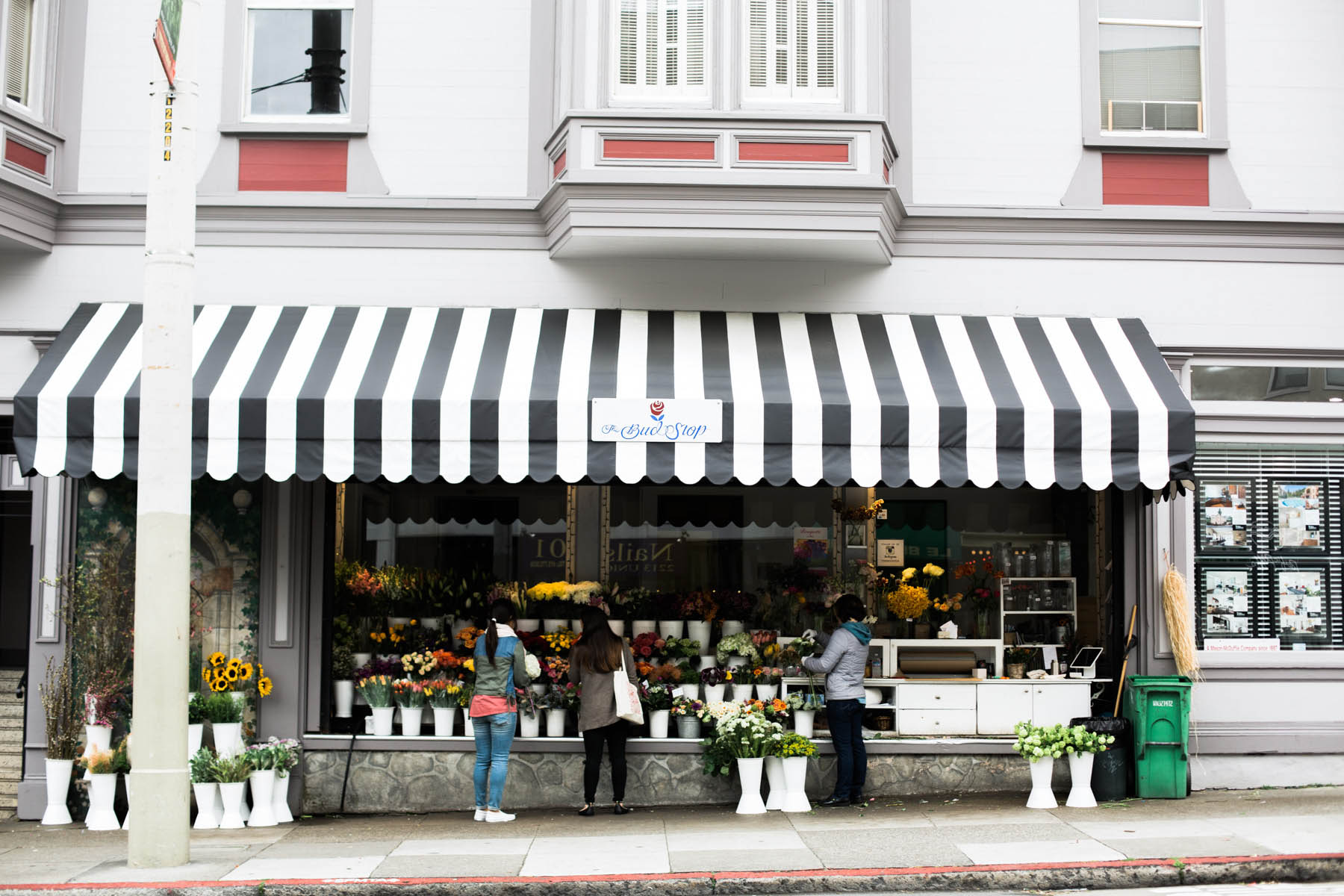 Walking along Union Street in my favorite neighborhood, Cow Hollow, you're bound to notice an adorable flower stand with its iconic black & white striped awning. This is the Bud Stop, one of the best flower shops in San Francisco and where I often stop by to pick up some goodies for a shoot or to simply brighten my home.
Not only is their statement awning a major draw, but their robust line-up of white vases and stylish florals is what gets my every time. Plus, the ladies who work there are incredibly nice and helpful. They always help me put together an arrangement that makes sense, without making me feel like a total idiot for not knowing anything about flowers!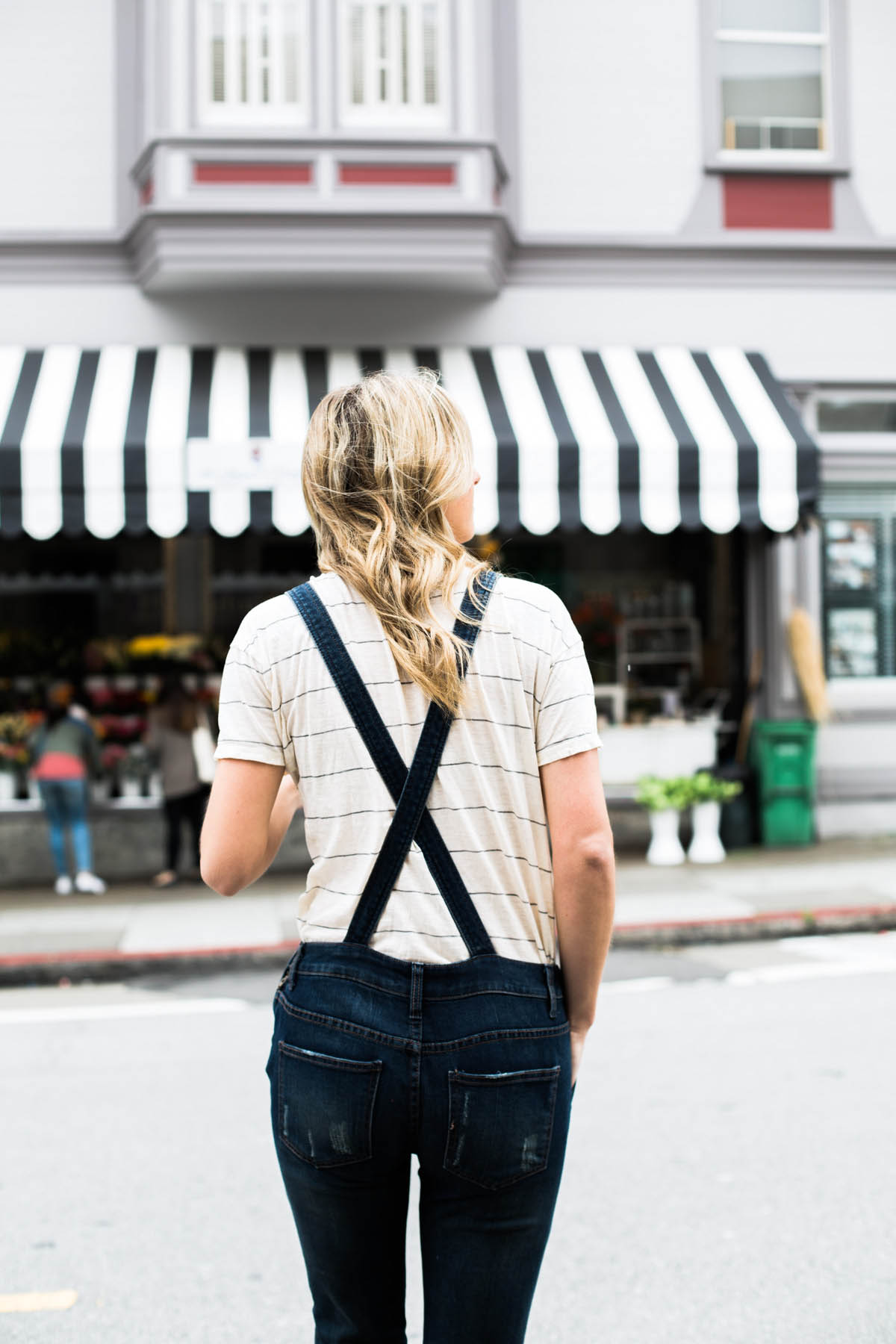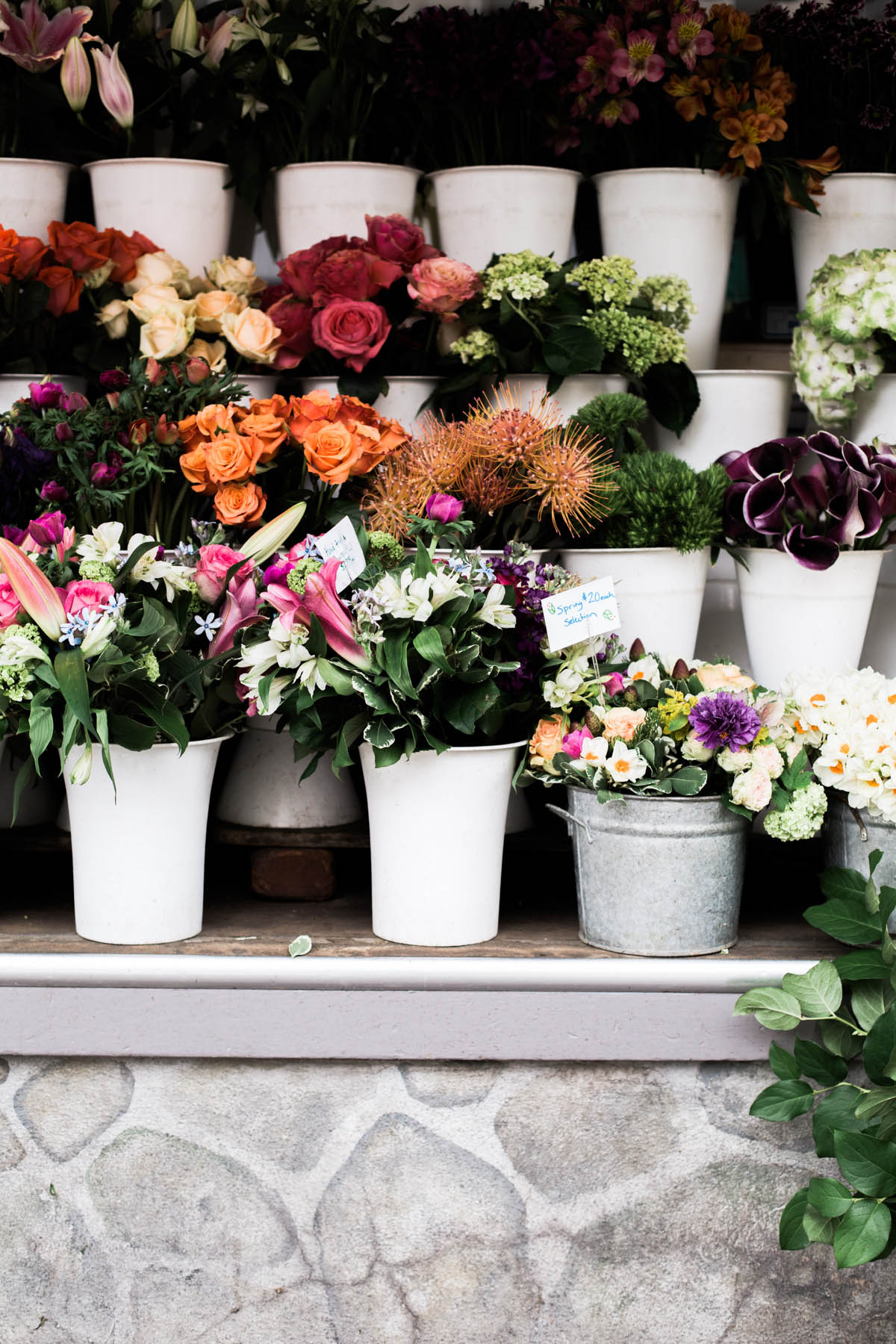 Running around doing some errands the other day, I stopped by the Bud Stop to pick up some flowers for my coffee table shoot. On days like this where I'm jumping from place to place, I like to be comfortable (but still look cute!), so my overalls were an obvious choice. I've also been trying to find the perfect pair of cute, comfortable flats forever and finally found these adorable UGG Sneakers! I'm in love with the blue canvas print, but best of all, the heel is lined with that famous UGG fur, which makes them insanely soft! I haven't been able to take them off :).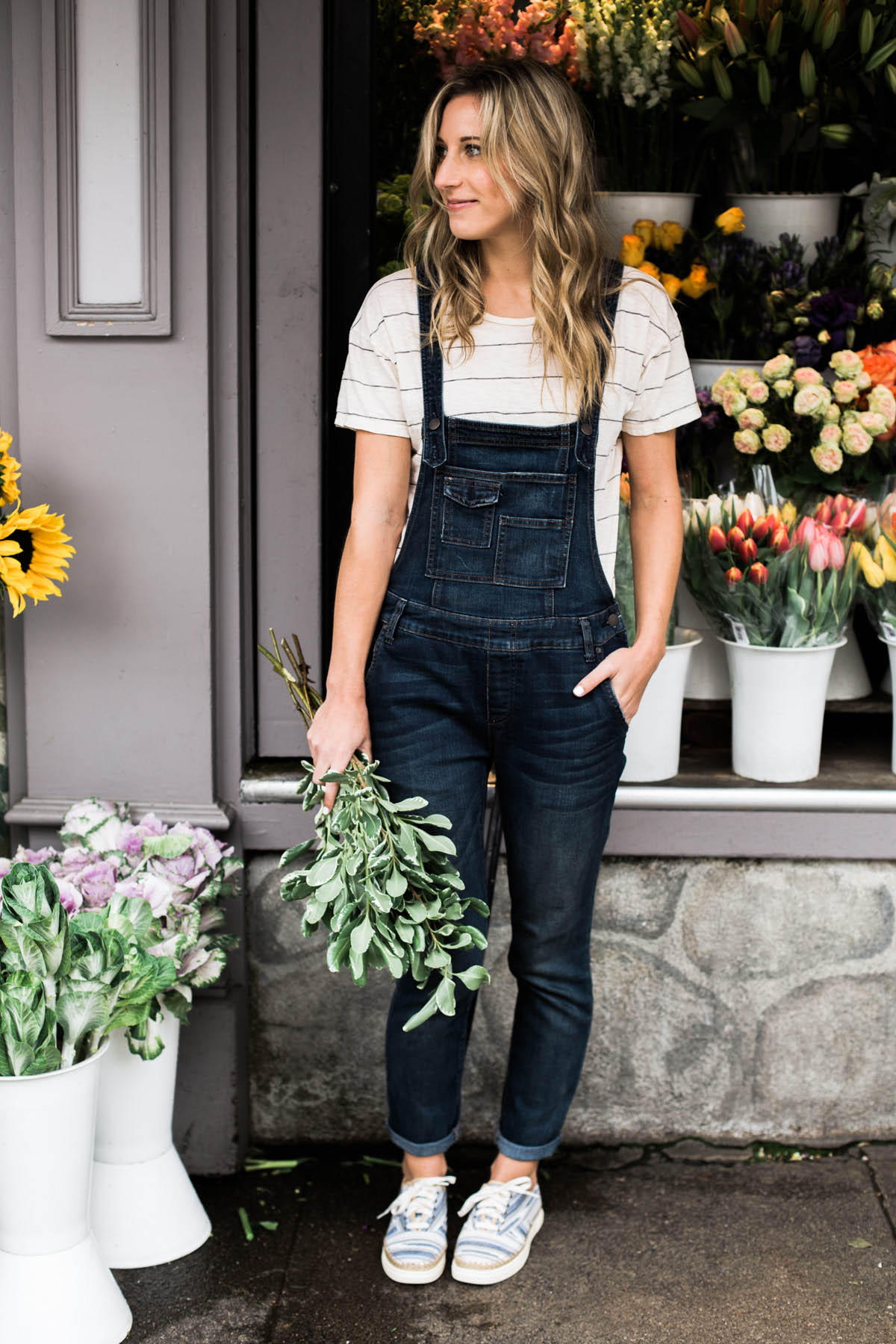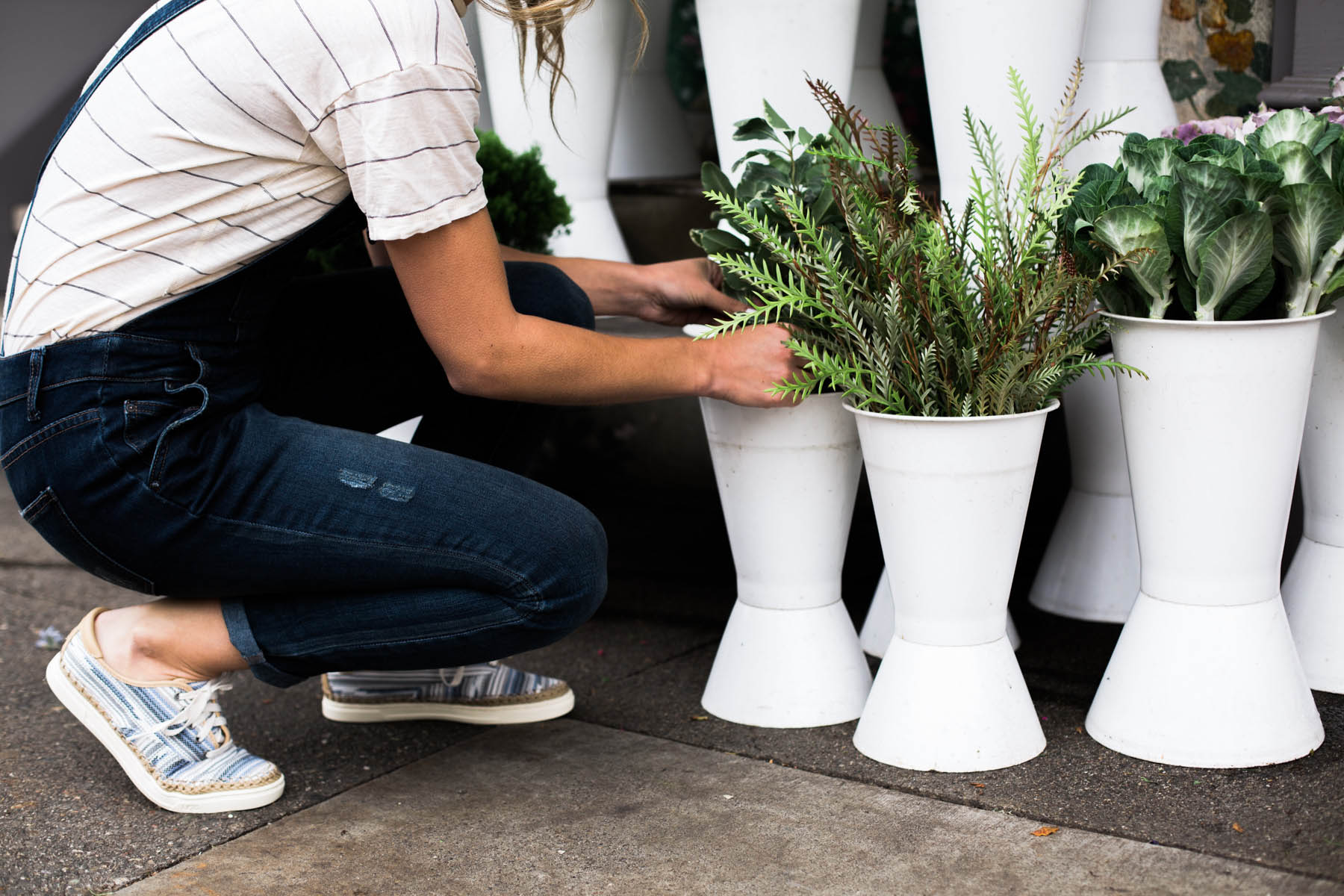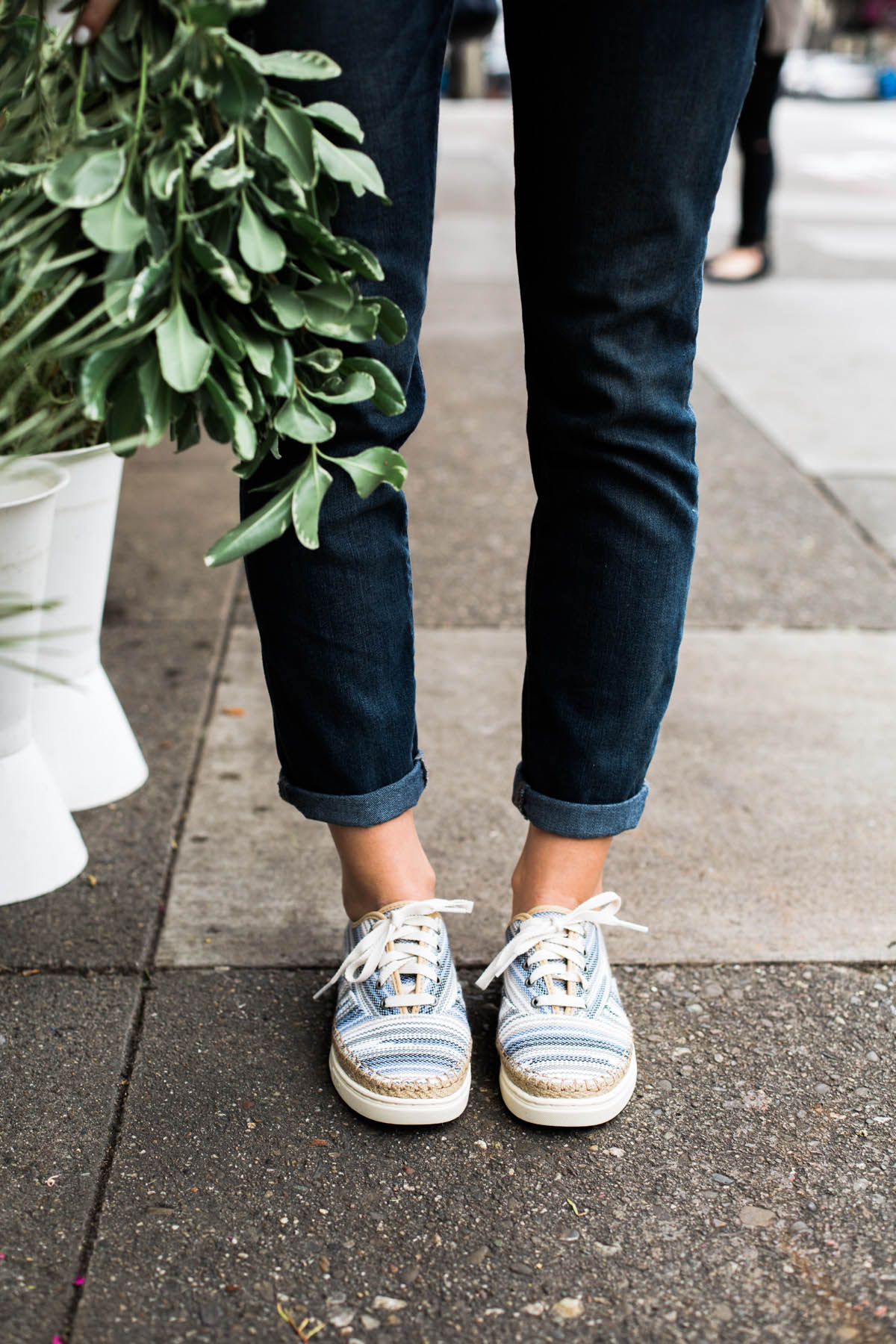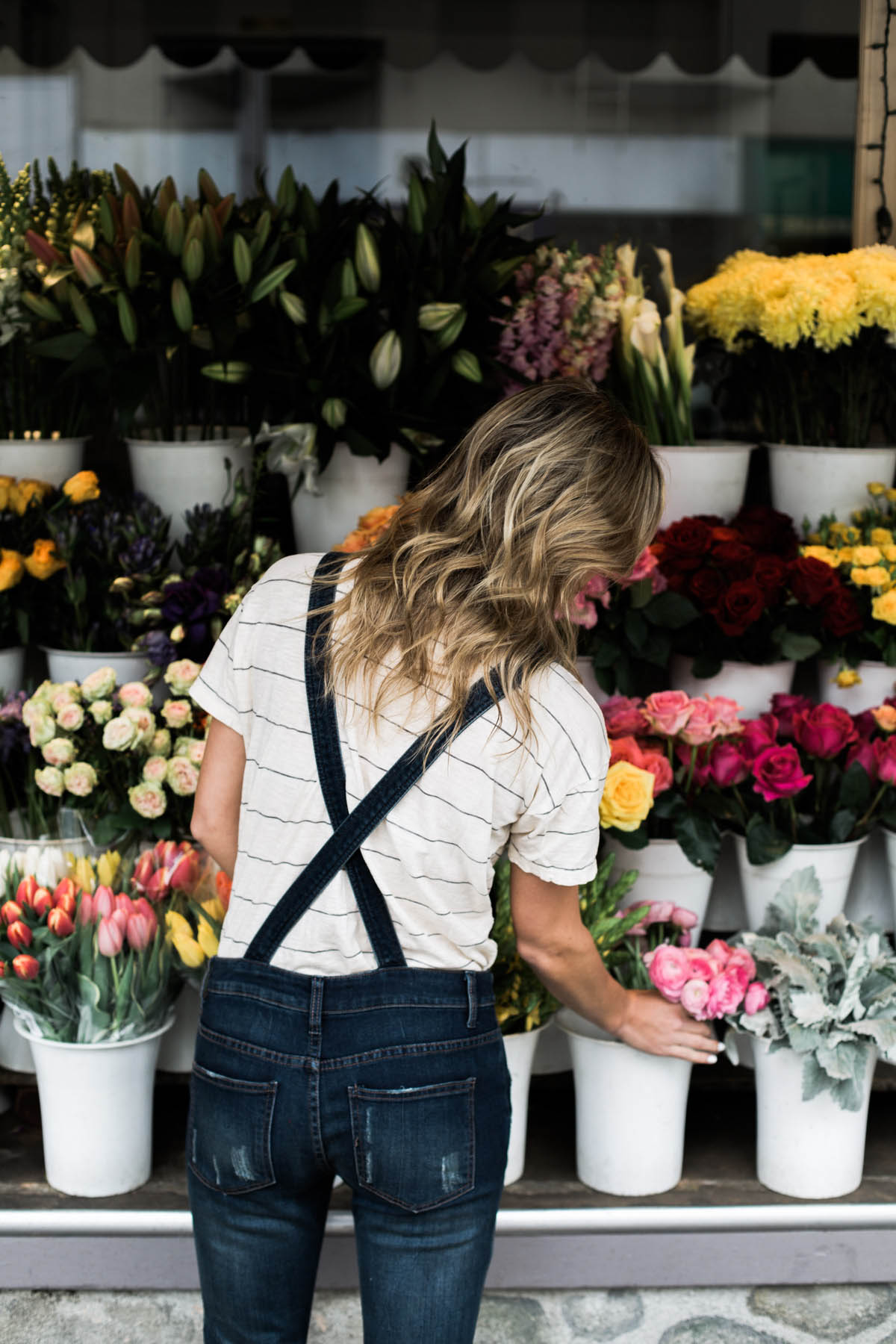 UGG Sneakers, Free People Overalls, Madewell Tee
Thank you to UGG for sponsoring this post.
And thank you for supporting the brands who support this blog.
Shop The Post