Entertaining
The Perfect Cocktail for Girls Night Out
posted on April 10, 2017 | by Amanda Holstein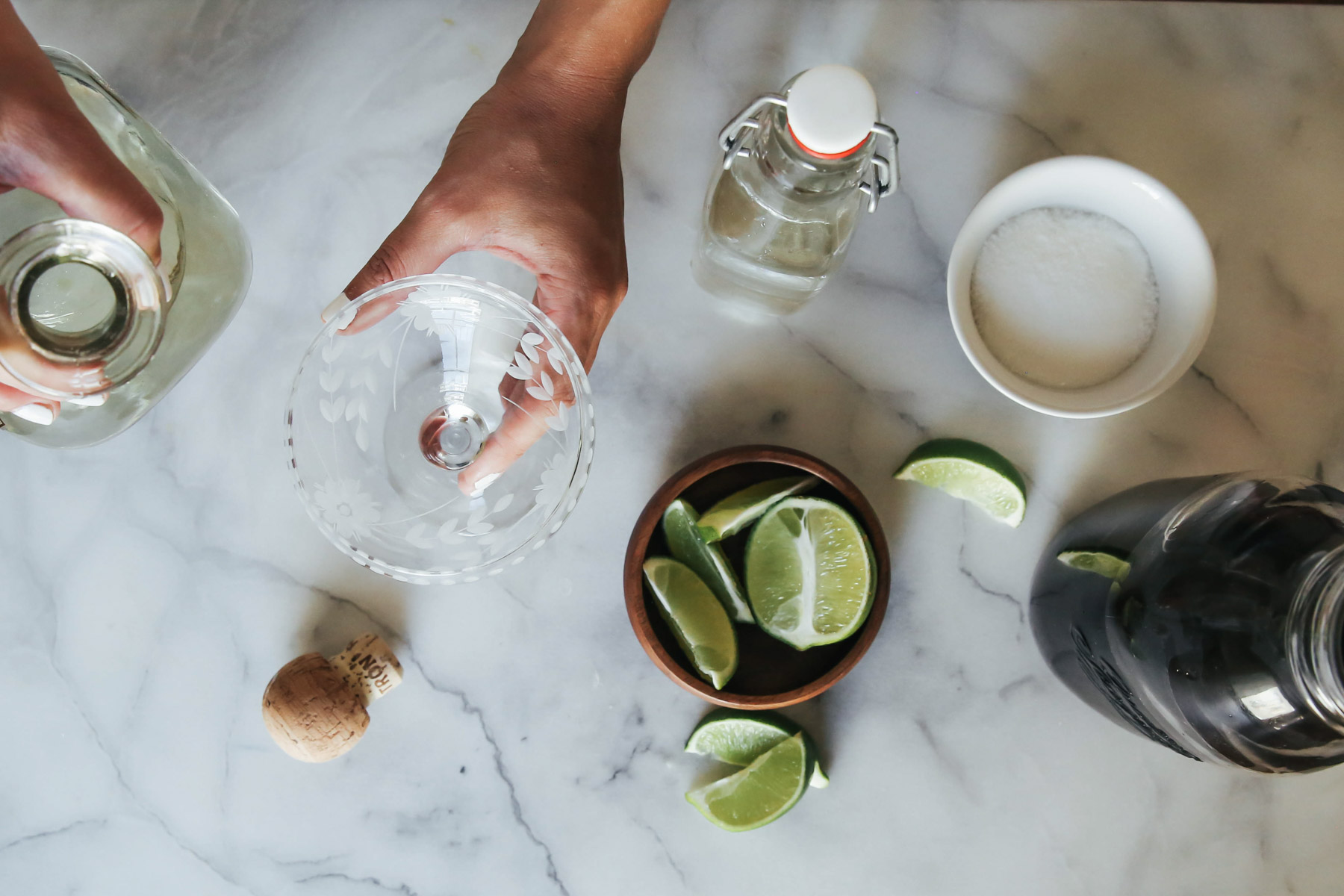 Getting ready with your girls and sipping cocktails before you actually leave the house is truly the best part of any girls night out. Why not get festive on your next girls night out with a cocktail that fits the occasion? After searching for the perfect recipe, I found just the one. It's refreshing for spring, easy to make, and it's pink! It couldn't be more appropriate for girls night out.
The drink is called the Coralina Margarita, and it's one of Patrón's Margaritas of the Year! Take a look at the recipe below and try it for yourself. If you like it, hop on to Patrón's website and vote for your pick for Margarita of the Year!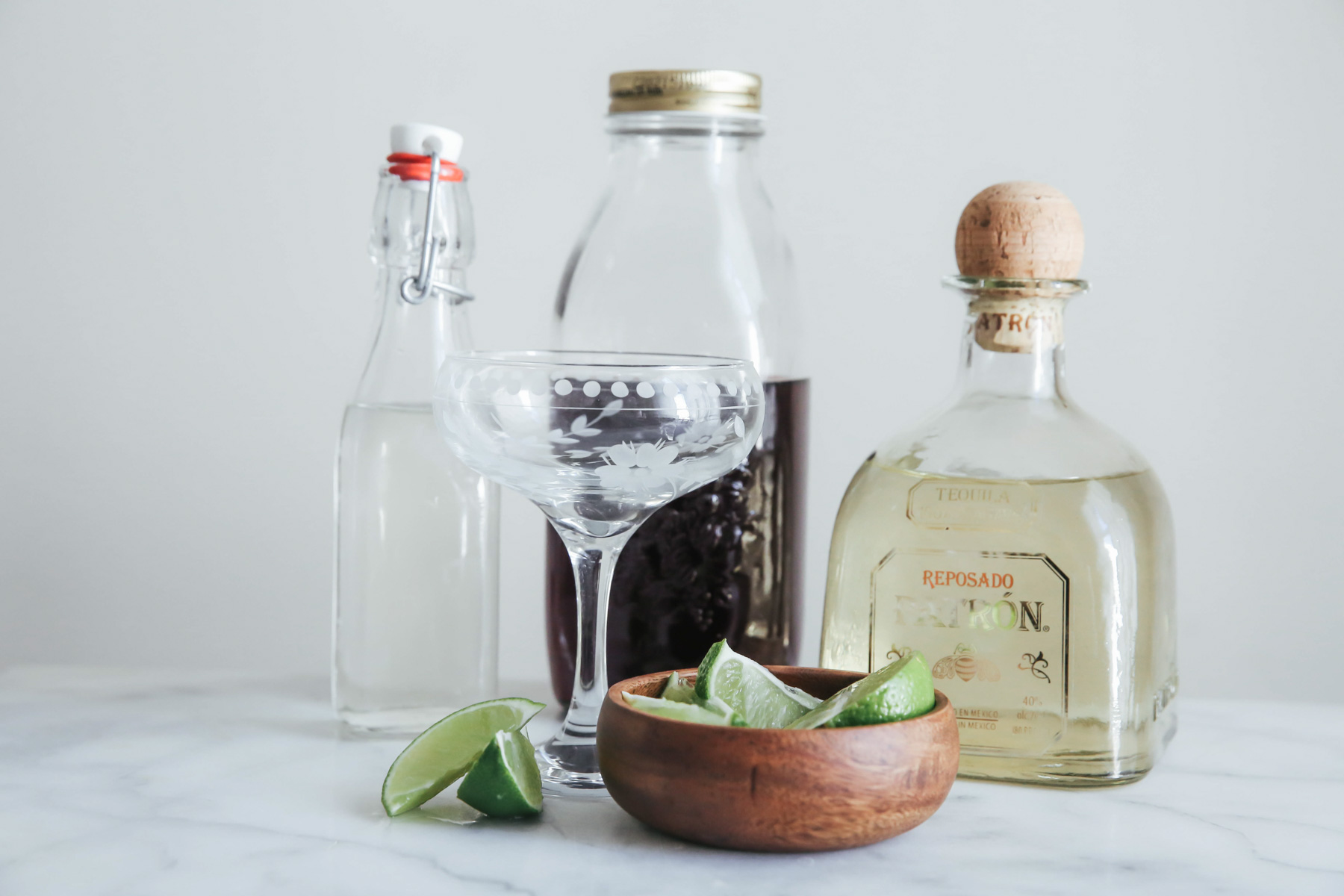 Because my skills in the kitchen are less than excellent (let's be honest, I'm pretty pathetic), I went with a slightly simpler version of the recipe. Follow these steps below!
Ingredients
You'll need:
– 1.75 oz Patrón Reposado
– .75 oz Patrón Citrónge Orange
– 1 oz Fresh lime juice
– .75 oz Simple syrup
– .5 oz Red Wine (Mexican, or other)
+ Sugar-salt rim*
Step 1:
Start with the sugar-salt rim. Ideally, you would add dried hibiscus to this recipe, but that was a little out of my element. So I just combined sugar and salt into a bowl. Then I took a slice of lime and glided it along the rim of the glass so the sugar-salt combo would have something to stick to. Just place your glass face down into the mixture and voilá!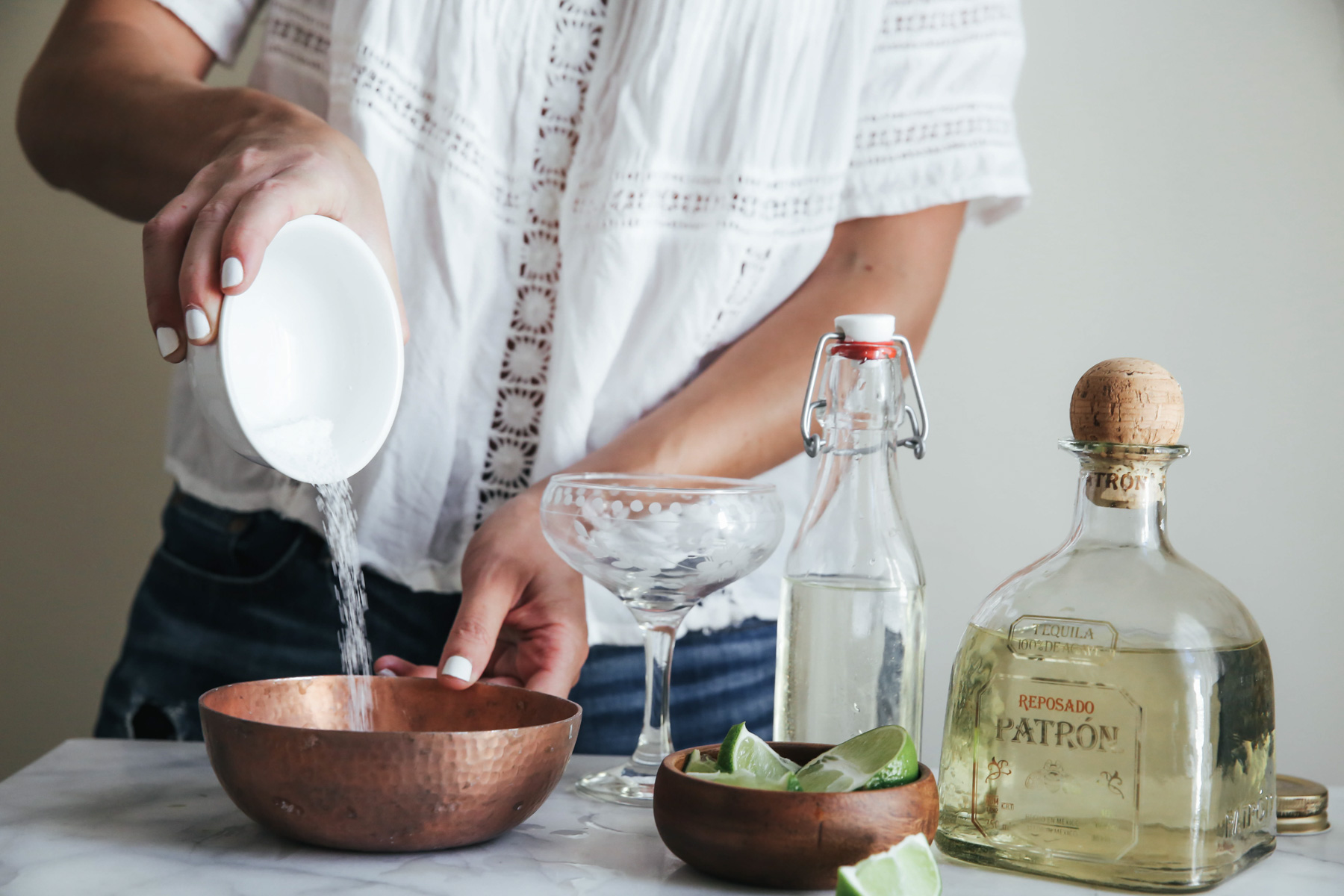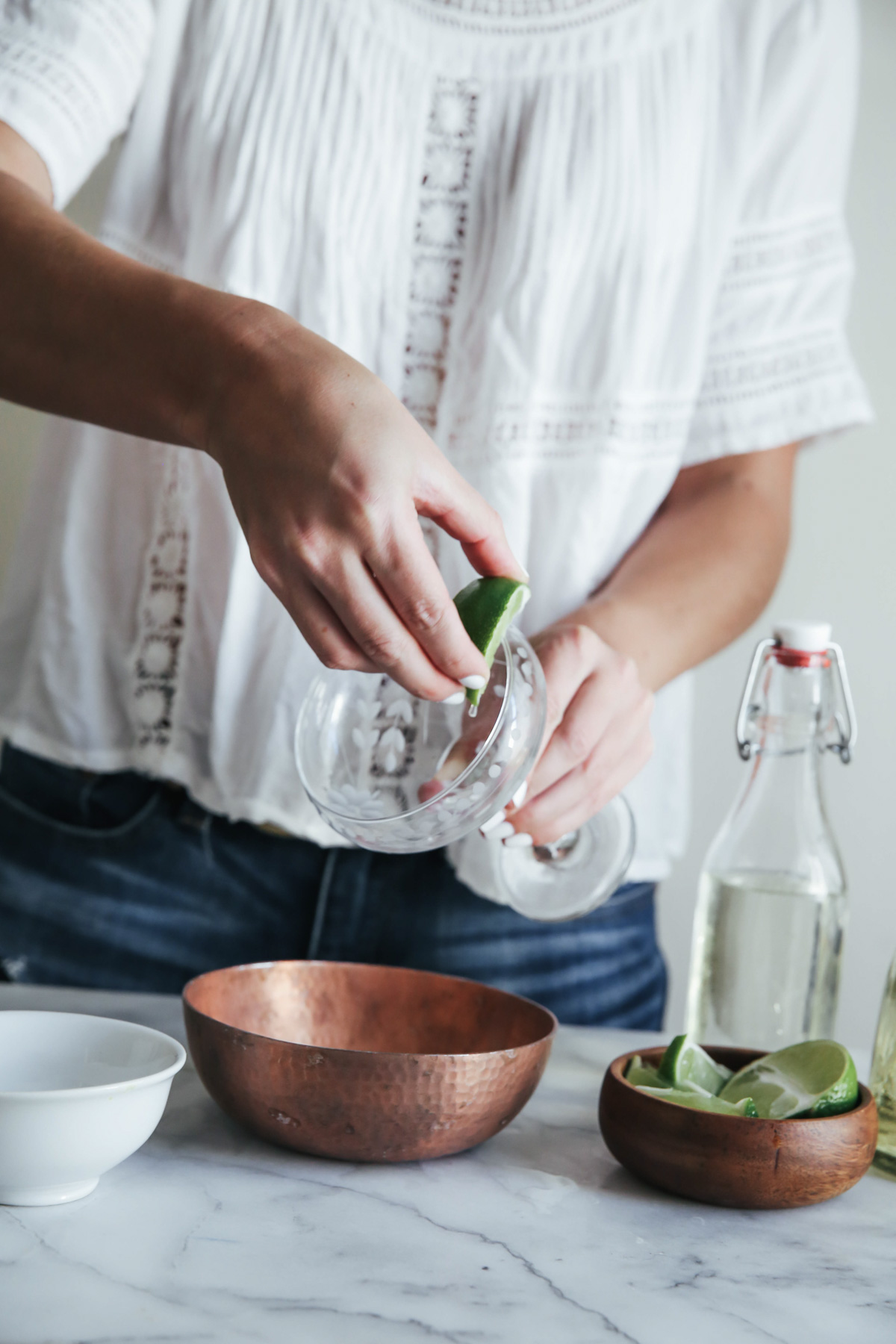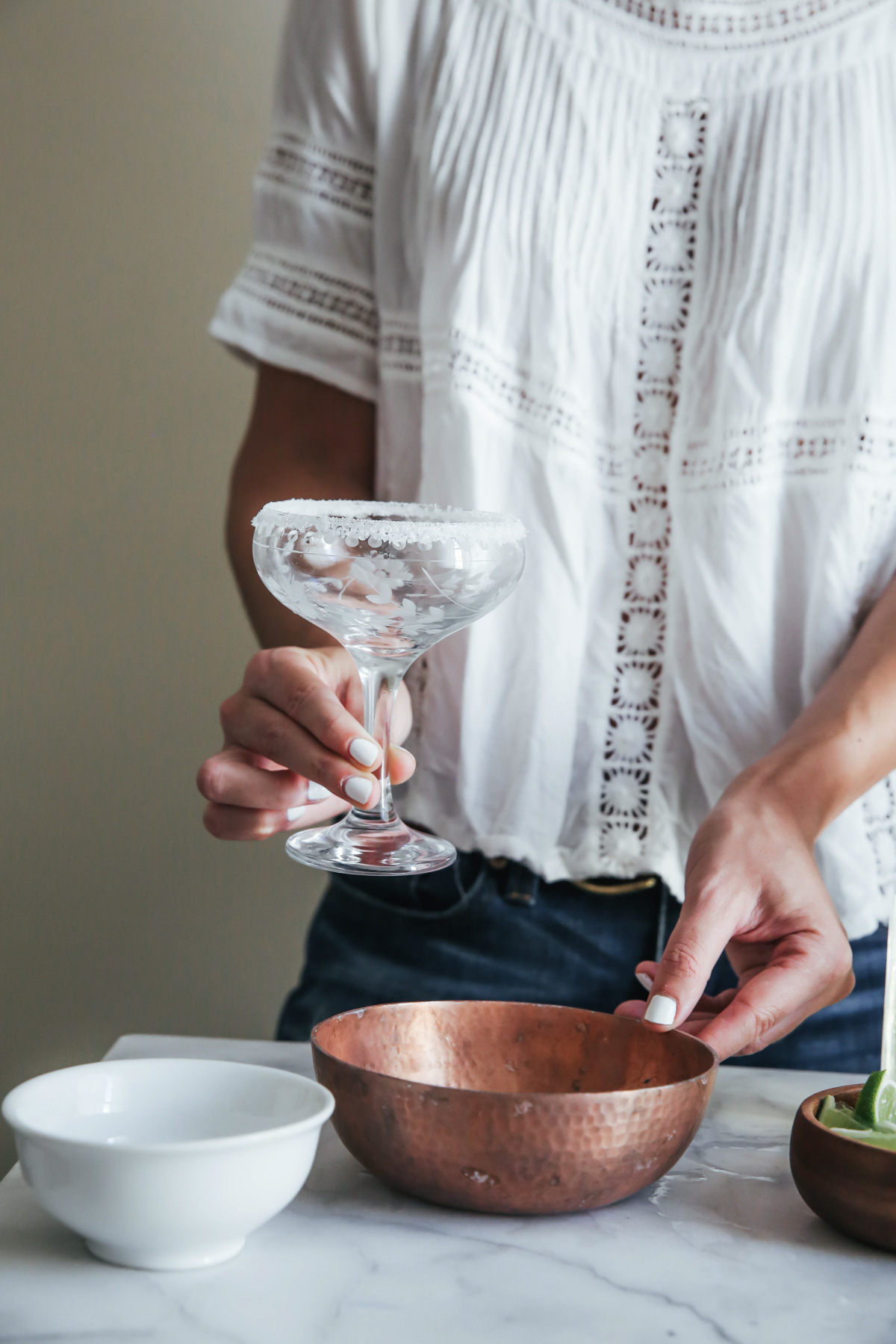 Step 2:
Once you've got your glass ready, you're supposed to add all the ingredients into a shaker with ice. But, being the kitchen novice that I am, I don't own one of those. So instead, I poured everything right into the glass :). I started with the Patrón Reposado and then added the simple syrup. I squeezed about half a lime right into the glass, through my fingers to prevent any seeds or pulp from getting in the glass. Then I topped it off with just a splash of red wine.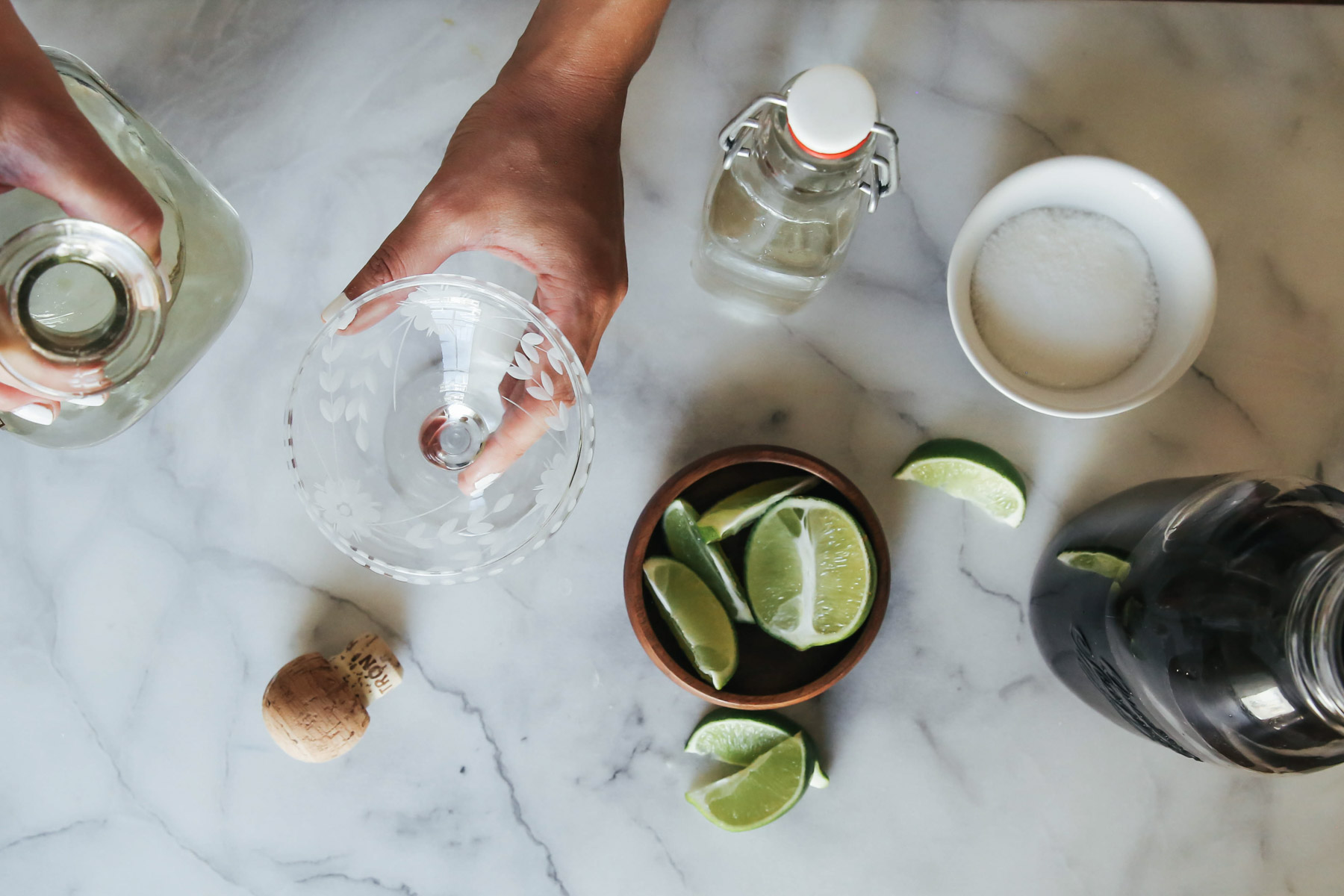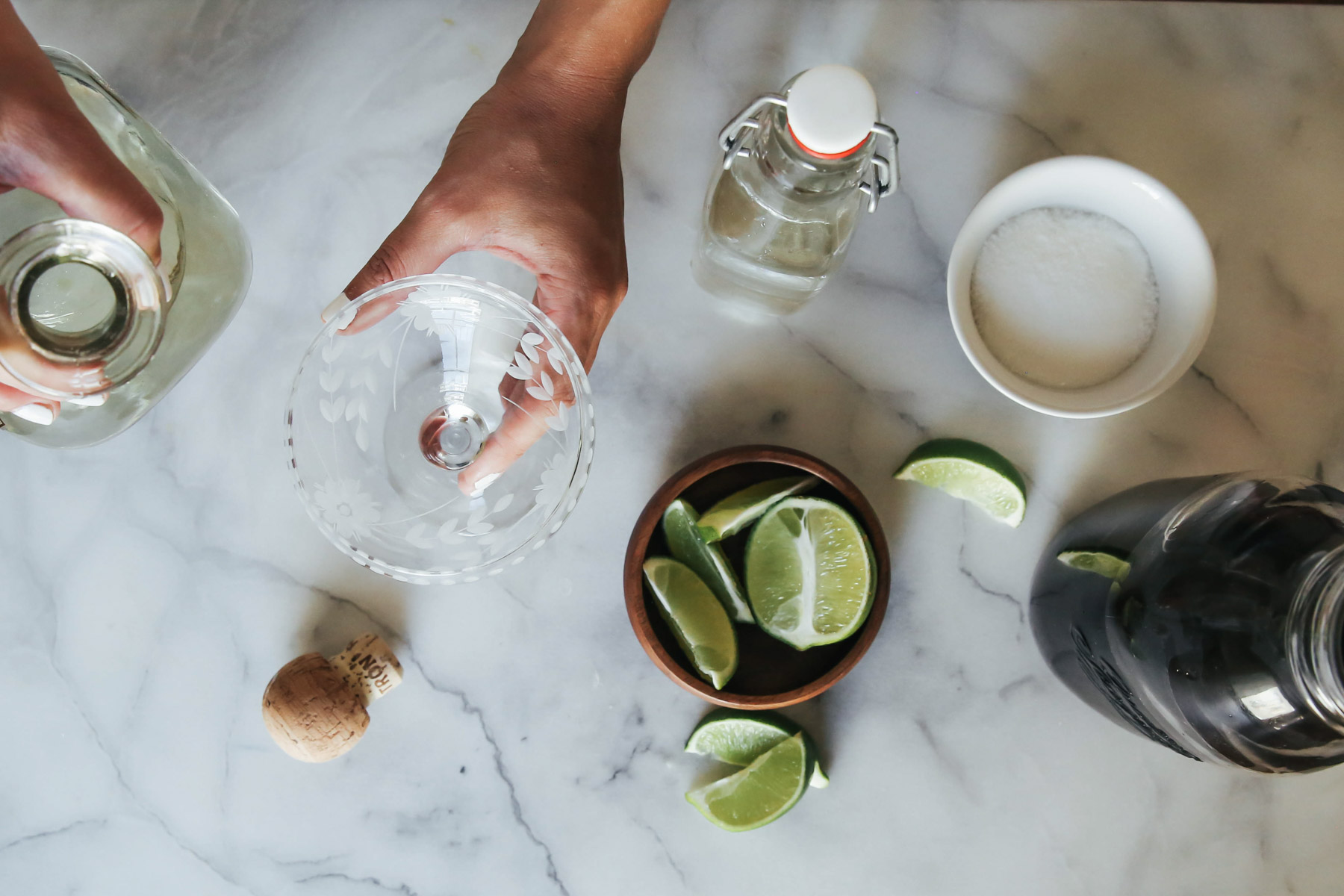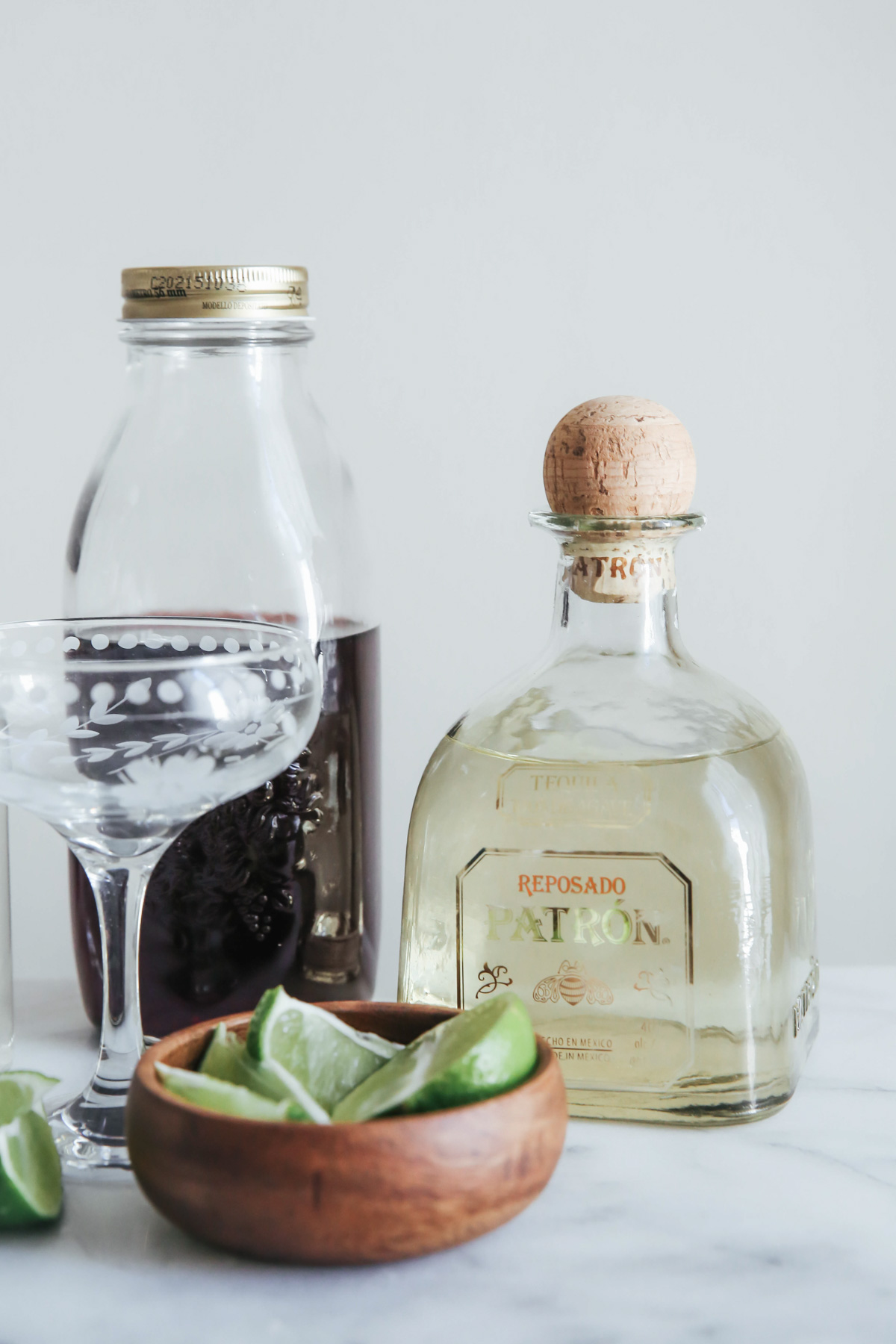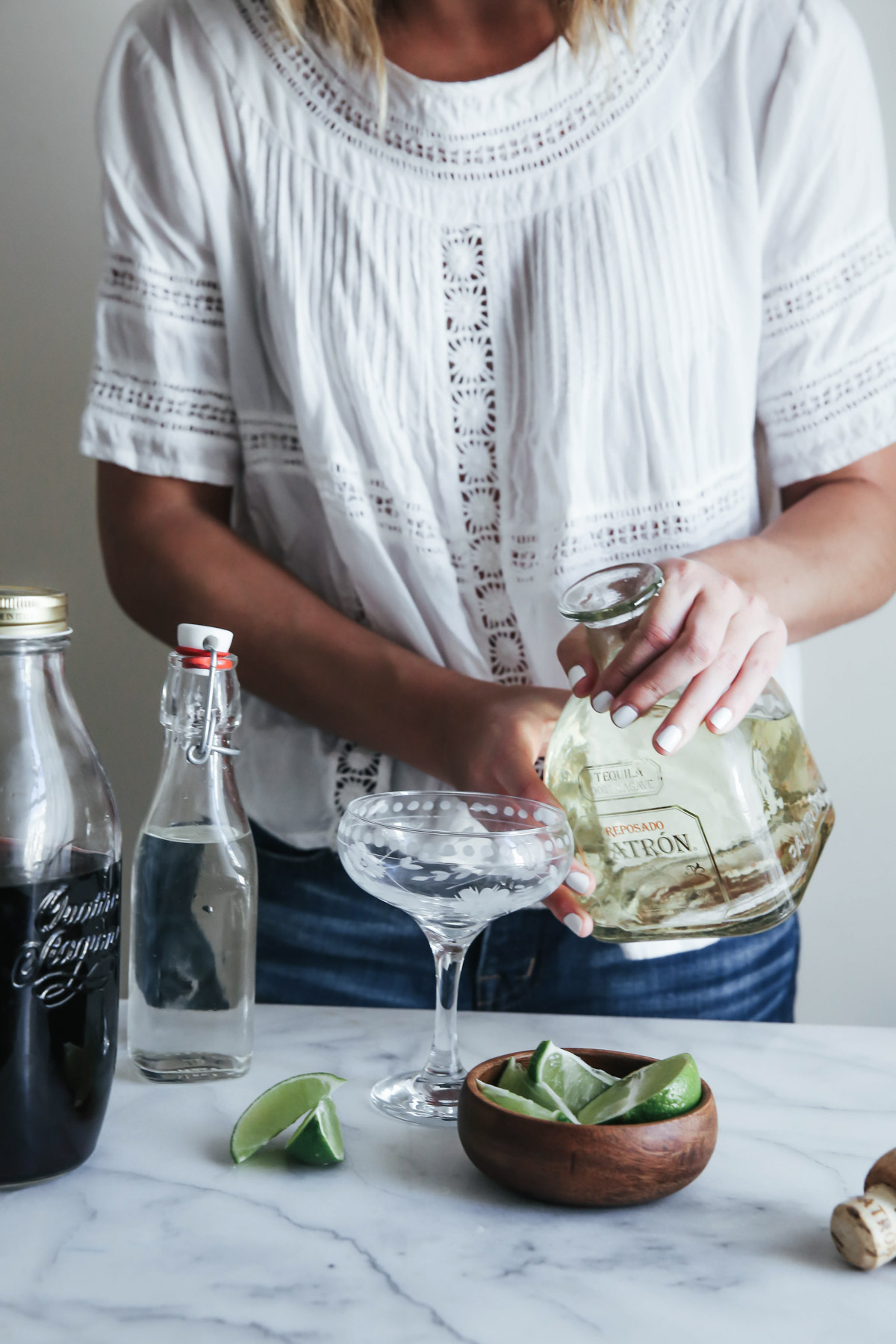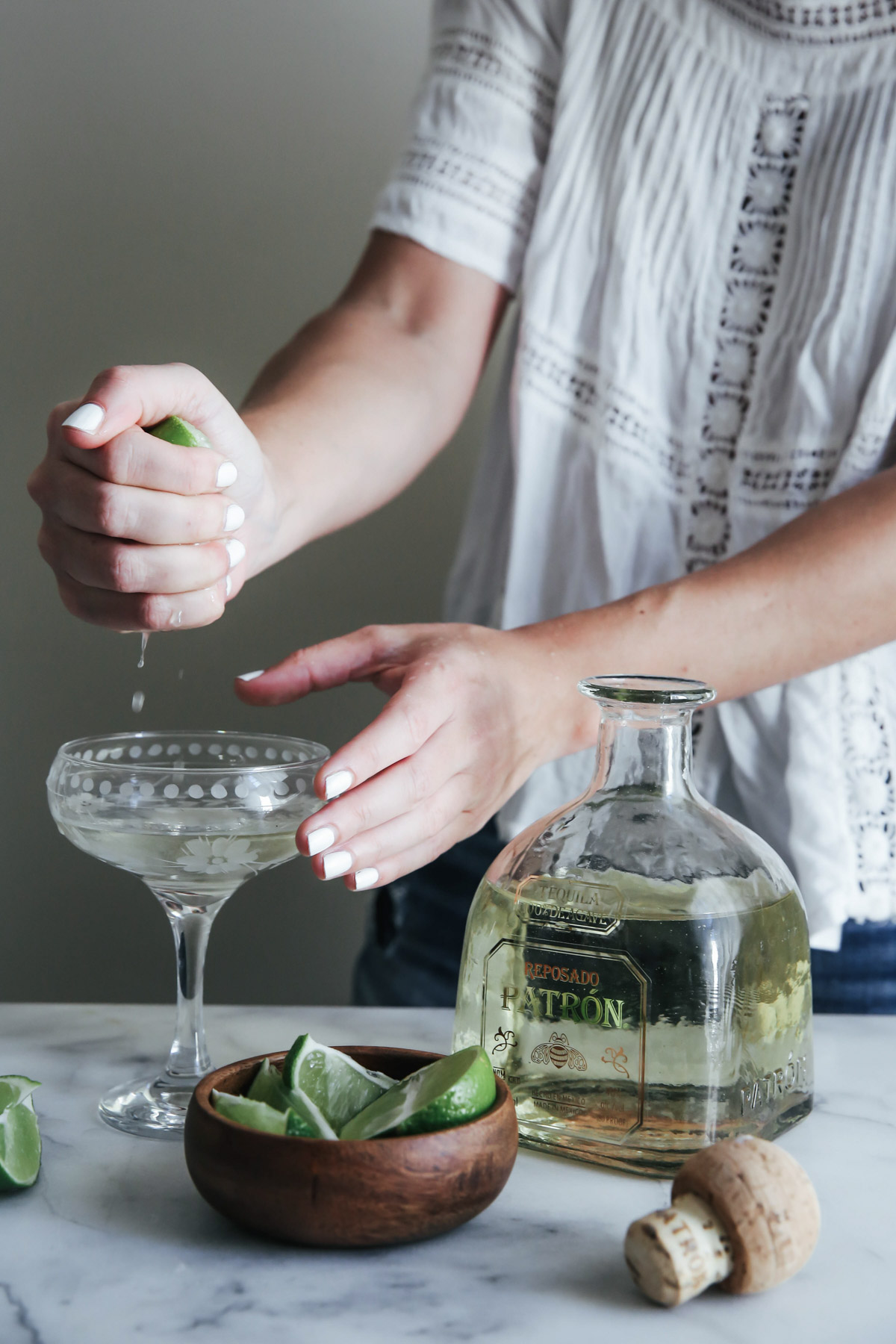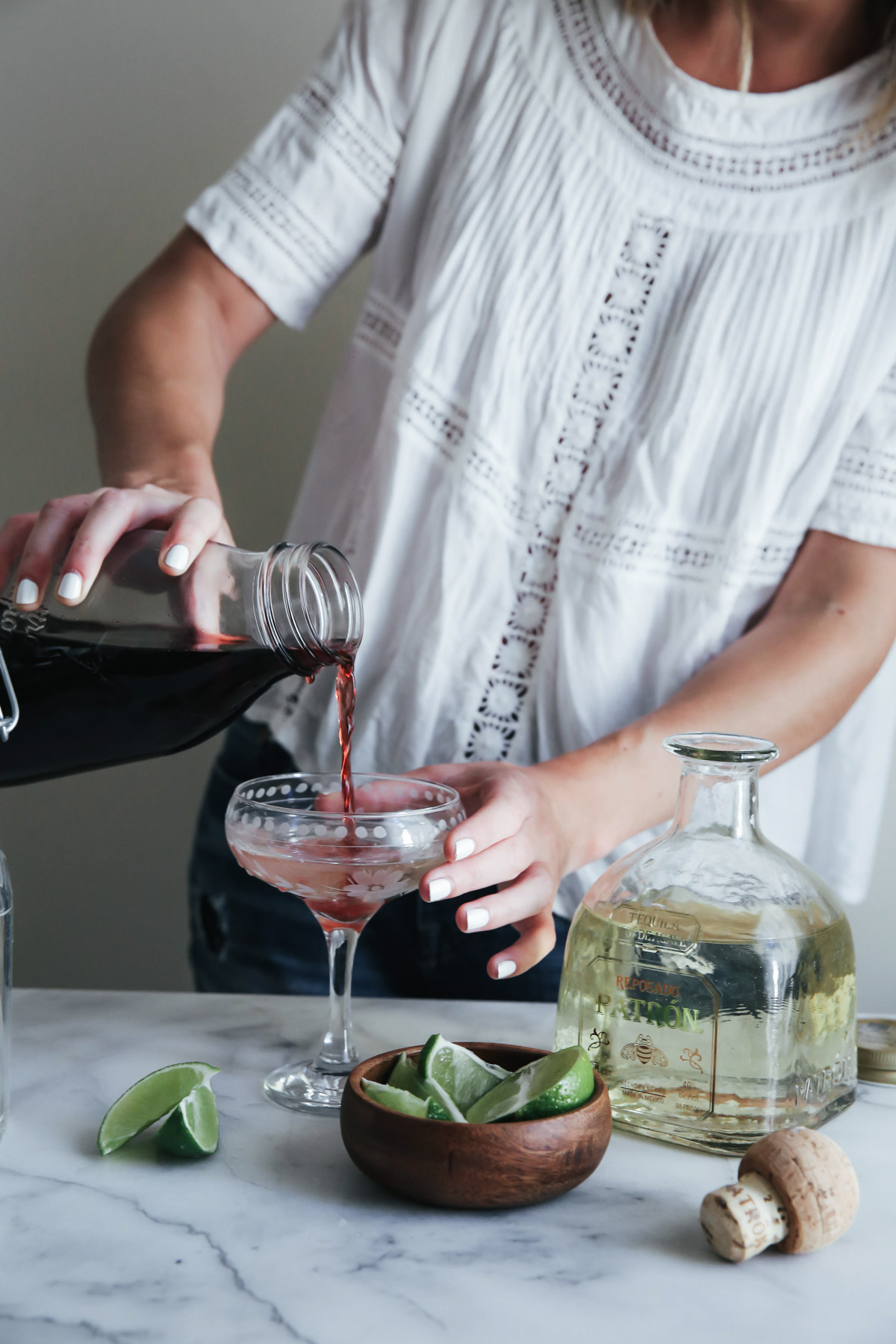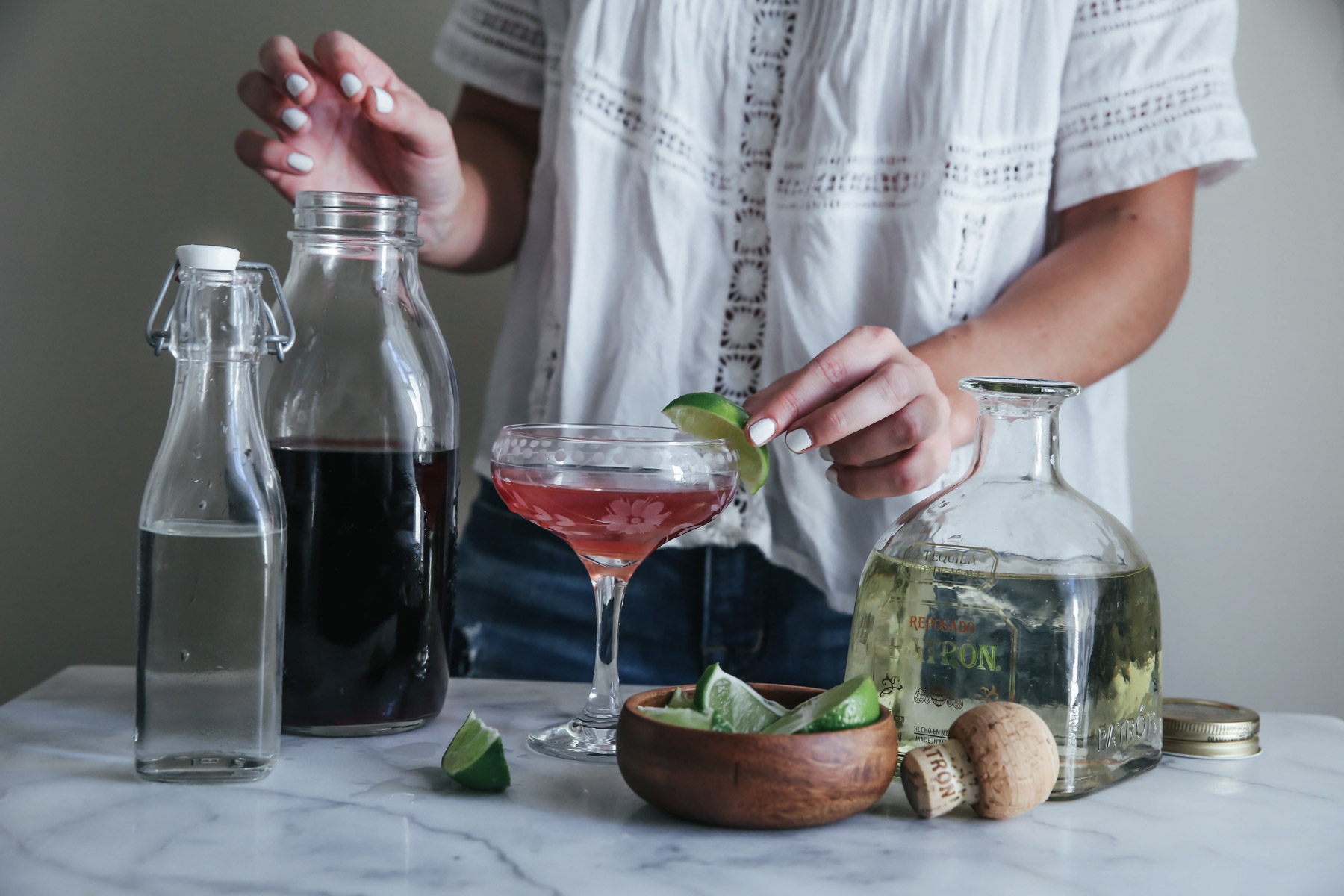 Thank you to Patrón for sponsoring this post.
The perfect way to enjoy Patrón is responsibly!