Hair
The Right Curling Iron for Your Hair Length
posted on October 15, 2012 | by Amanda Holstein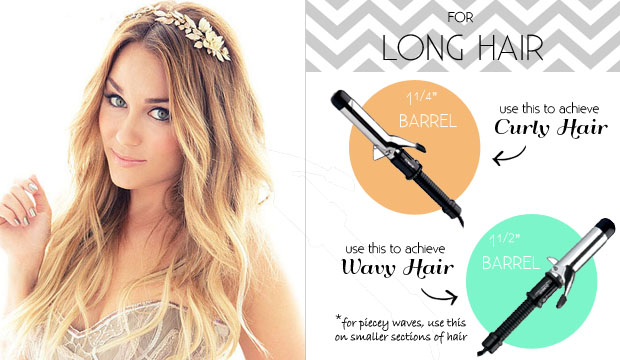 I've had my hair at all different lengths. I wore it long growing up, and then tried the famous Alexa Chung hairdo just past my shoulders. Then I thought I was brave enough to go shorter, but ended up looking like a softball coach. It wasn't the best choice I've ever made. Throughout each phase, I've struggled to achieve the perfect wave since I've been so used to doing it on long hair. And then I realized the problem: I was using the wrong curling iron size. Most of us own one curling iron and mine was always the 1 1/2 inch barrel. This worked perfectly for my long locks, but when I'd try it on my shorter hair, it just wouldn't curl. So rather than struggling with the wrong tool, follow these guidelines to achieve those perfect waves on any hair length.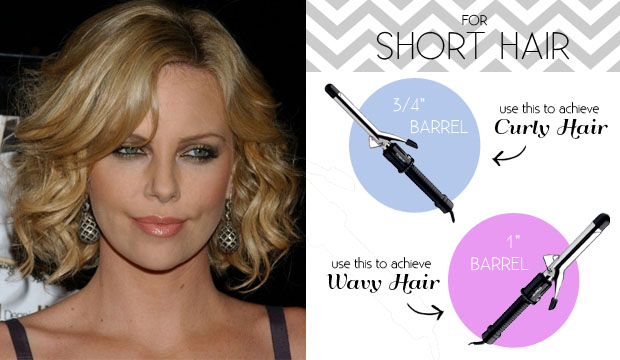 For tighter curls like the ones on Charlize Theron, opt for the 3/4″ curling iron. If you want something a bit looser and undone, try the 1″ barrel.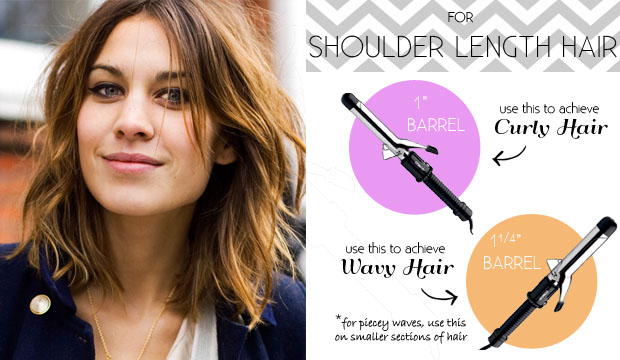 I've found that the 1 1/4″ inch curling iron is perfect for messy waves like the ones Alexa Chung is always sporting. Just make sure not to curl the ends so they stay straight like hers above. If you want more sleek curls, try the smaller 1″ barrel.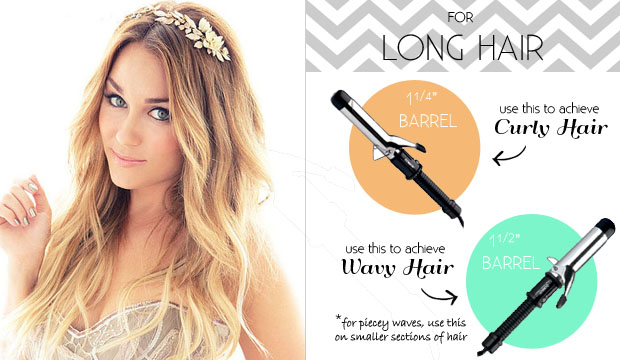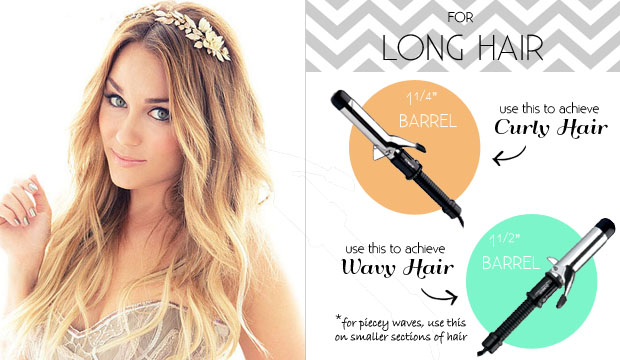 In my opinion, Lauren Conrad is the holy grail of long wavy hair. If you want something piecey and beachy like the photo above, use the larger 1 1/2″ inch iron, just with smaller sections of hair. For a more glamorous and smooth wave, use the 1 1/2″ inch on larger sections of hair. And if you want curlier locks, opt for a smaller iron like the 1 1/4″ inch.