Fun Things To Do
How to Find a Hobby (and Ideas if You're Looking for One)
posted on September 12, 2017 | by Chelsea Becker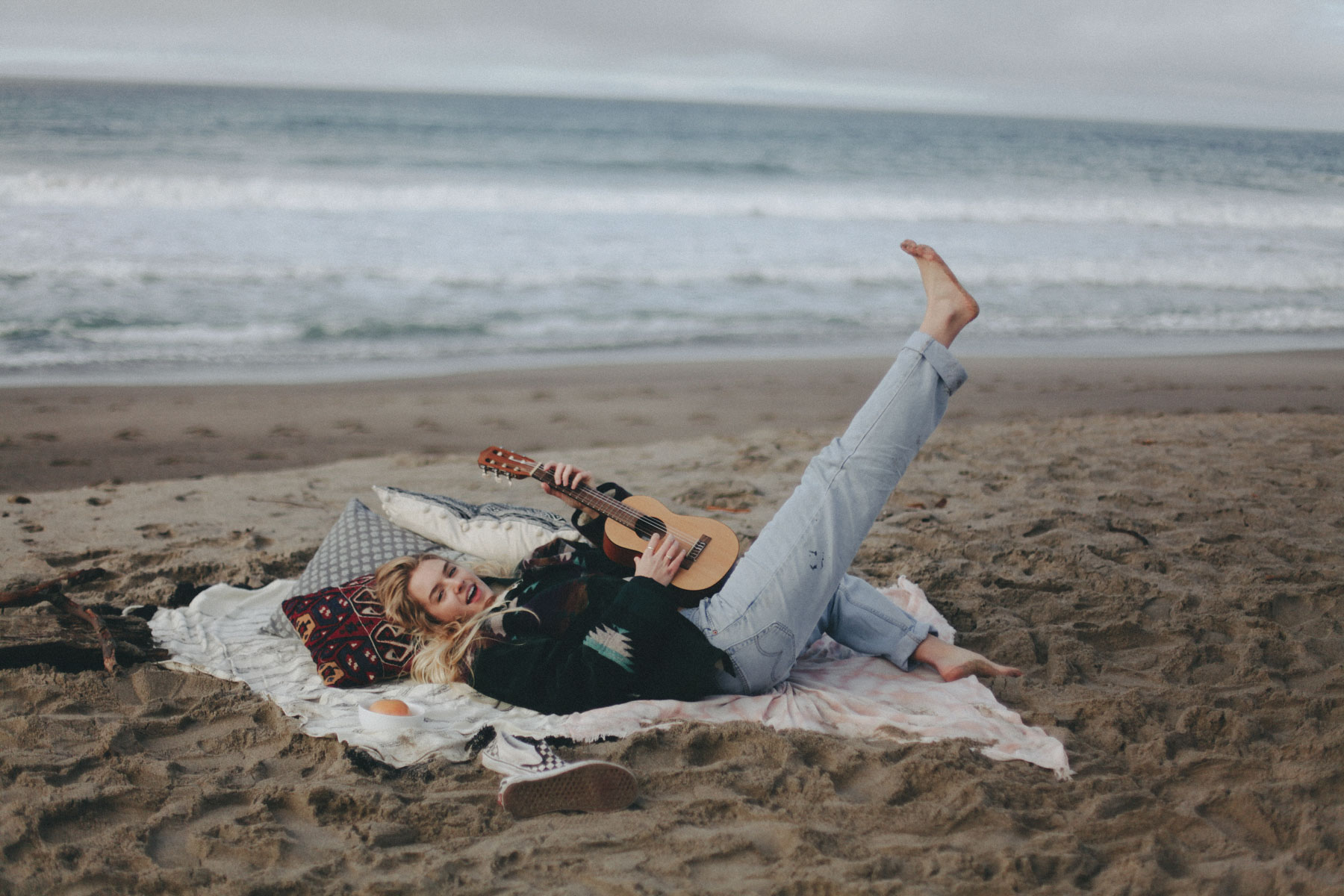 About 5 years ago, I was on a date with a guy and he asked me a simple question, "What are your hobbies?". It's not like he was asking me about brain surgery or anything insane, but I was stumped. And quite honestly, I felt like an idiot.
As I racked my brain for things that were considered a hobby, I realized I didn't have any! I'm not sure bar hopping, a shitty job, and overspending on clothes constituted as a hobby. It seemed as though the hobbies that took up my childhood were totally gone. And I was embarrassed. Not only because I didn't have a legit answer, but because—if I was being honest—I wasn't feeling fulfilled in my life, either. I didn't have anything that lit me up or that I identified with outside of work. So after the date ended, I spent time thinking it—and made it my mission to find a hobby.
How to find a hobby
As I did inventory on my friends' hobbies (painting, singing, crafts), I realized that none were appealing to me personally. I sucked at art, had a horrible voice, and wasn't patient enough for DIY. I started thinking about the things I loved in life, and for me, that was sports and Instagram (the early days where it was more about the actual pictures).
So, I decided to try out hobbies that surrounded the things I loved—which is where hobbies should stem from anyways! After lots of trial and error, I ended up joining a fantasy football league and got a real camera to learn more about photography. Boom! Two new hobbies that I enjoy to this day.
If you're feeling like you want a calling outside of your 9-5 and Netflix, think about when in life you're most happy. Even the small things might give you clarity when it comes to hobbies. Now, do me a favor and write down everything that comes to mind.
Ideas for hobbies
If you're still stuck on a new hobby after creating your list, see below. Simply match up anything you wrote down with one of the ideas.
–If you love animals, volunteer at a shelter, foster a dog/cat, host dog meetups at a park.
–If you love food, try a new restaurant or recipe a week, make your own recipe, go to farmers' markets, grow a garden.
–If you love sports, join a league and play, write a sports blog, tour every baseball stadium in the U.S.
–If you love music, learn to play an instrument, become a concert junkie, collect records, make playlists.
–If you love art, try a different form each week, enter a drawing contest, attend classes and exhibits, volunteer at the YMCA and do art with kids.
–If you love shopping, create a store on eBay, try your hand at styling, learn to sew.
–If you love drinking (yes it can turn into a hobby), brew your own beer, go wine tasting, learn mixology.
–If you love reading, host a book club, become a member of the library, try your hand at writing, go to author readings at your local book store, read to the elderly, find first editions.
–If you love decorating, become a flea market regular, learn carpentry, do a DIY a week, offer to help friends when they move.
The point is, there are endless hobbies—they just might not be super obvious. But by taking the things you enjoy, you're bound to find a real hobby out of it. You may even find one that fulfills you. Plus, you'll know what to talk about on your next date!
Do you have a hobby?
Do you struggle like I did?