Outfits
The Secret to Looking Good in Boyfriend Jeans
posted on August 22, 2013 | by Amanda Holstein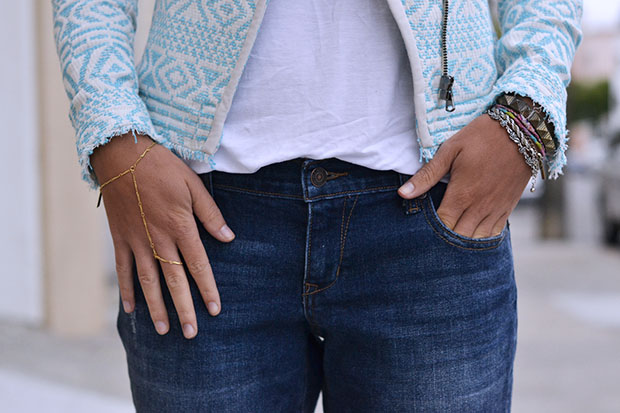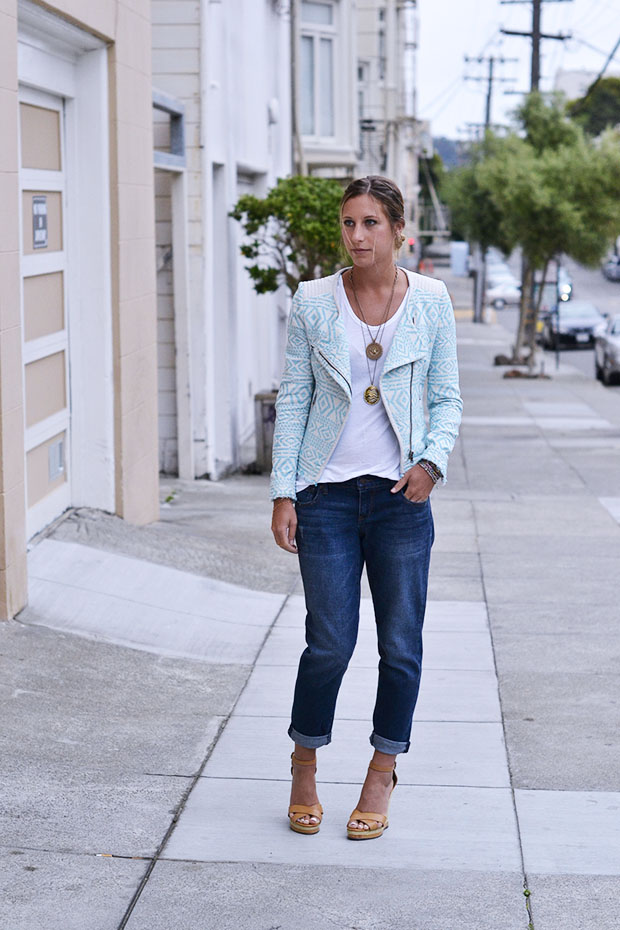 The boyfriend jean never really did sound appealing, did it? Baggy pants that are supposed to look like you borrowed them from your guy? You'd think only Sarah Jessica Parker could pull those off with her tiny figure and risk-taking style. But the truth is, anyone can rock the boyfriend jean, you just need to follow a few simple rules.
1. Opt for a slimmer cut
Although boyfriend jeans are meant to be slightly oversized, you shouldn't be swimming in them. They should fit loosely around your thighs but not loose enough that you can fit another person in there. Just as a loose shirt can slim you, so can the right pair of boyfriend jeans. They just need to be the right cut for your body. These Old Navy Cropped Skinny Boyfriend Jeans are perfect for achieving that slim fit. Plus, when you want to try out a new trend but don't want to commit to an expensive pair, Old Navy is a great option for testing out the waters.
2. Darker shades are a safe bet
As we know, darker colors are best for creating a slimmer effect. So when choosing your boyfriend jeans, stick to medium to dark wash denim as opposed to lighter shades of blue to keep your legs looking slim.
3. Choose the right length
A cropped jean needs to hit in just the right spot to keep you looking lean and polished, especially looser fitting cropped pants like boyfriend jeans. The right pair of boyfriend jeans should hit about 3 inches above your ankle after they've been rolled. Any higher and they'll look like capris which cut off your leg in an unflattering spot. Any lower and they'll just look like pants that are too short for you. Cropped jeans that hit the right spot will leave your legs looking slim.
4. Pair with structured tops
I always recommend pairing looser fitting pieces with more structured ones. Creating this balance is key to achieving a polished look. Adding more structured pieces to your boyfriend jeans makes it look like you deliberately wore looser fitting jeans, as opposed to you accidentally throwing on some pants that were slightly too big for you. See the difference?
5. Complete the look with a feminine shoe
Shoes with a more feminine feel are a great match for the boyfriend jean. Classic pumps, thin strappy sandals, and pretty ballet flats are all great options. Booties work with boyfriend jeans as well, you just need to be sure to choose ones with a feminine edge and avoid anything too chunky or masculine.
For my look, I chose a slimmer cut jean, the Cropped Skinny Boyfriend Jeans from Old Navy, and paired them with this bold and structured Zara jacket (similar here, here, and here). The polished moto jacket balances out the casual jeans, as does the more feminine wedge. I added this fun ring-bracelet combo from Midori as well to make the look a touch edgier.
So, what do you think? Will you be trying the boyfriend jean anytime soon?
//
This post is sponsored by Old Navy.
Check out Old Navy's latest fashion lineup in store or online at oldnavy.com.